A shift dress is a lovely outfit that has a straight fall and has darts generally around the bust corners. They became popular in the last '50s and are making quite the comeback now. So, we have gathered below these exciting and easy 50 shift dress patterns for you, folks! All the way to enjoy stitching and flaunt the look wearing them! A shift dress is especially perfect for people who like wearing a dress that falls simply straight from the shoulders. If you have a boxy shape figure, this type of shift dress pattern is perfect for flaunting. But not for people who are too skinny so they might seem like drowning in it!
These free shift dress patterns are stacked with some minimalistic and gorgeous floral affair prints that you can flaunt these winters, summers, or springs! Add a body-hugging effect to your shift dress or go more breezy, there are literally so many options. How to sew a dress easily? Pair it with an added skirt sewed along or a pair of trousers underneath, with high heels or flats.
We have gathered ideas, not just ideas, but literally the most easy appealing free sewing patterns for everyone below! You can even find below the amazing sew it over hacks for a shift dress pattern. So, grab on to your sewing supplies, and let's get started.
1. Sleeveless V-neck Dress Pattern
It can get very warm in the summertime. On top of that, thanks to global warming for making it worse! Sew yourself this lovely Shift dress pattern to slay this summer season. It will not only keep you feeling loose and breezy but also make you feel beautiful! fabrics store
2. Reversible V-neck and Crewneck Shift Dress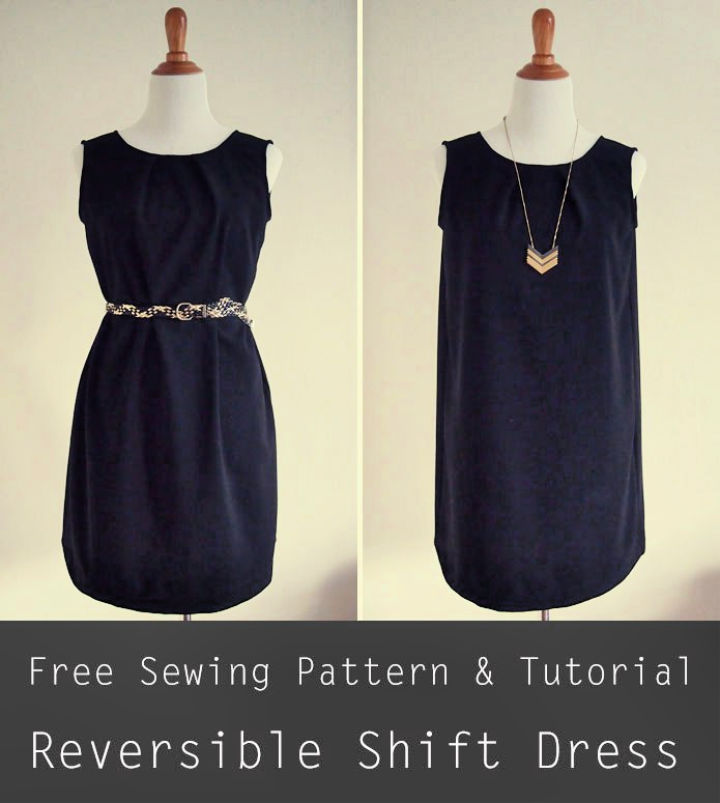 What an amazing concept! This reversible dress features a fantastic pattern in which you can change sides depending on what type of style you're feeling. Want it to look a little feminine? Turn to the v-neck side. Going to something formal? Turn it to the crew neck side! sewinlove
3. Simple Shift Dress Pattern
The perfect way to look soft and elegant is by wearing a khaki color like the one is this dress! There's something about this color, which will now you look super feminine while still looking soft and not bold at all. If you're into the soft vibe, this is the one for you! grosgrainfab
4. Mod Shift Dress Sewing Pattern
Not feeling any of the dresses above? Well then, it's probably because you're into the bold category! If you love bright and vibrant colors, this lovely dress in the one for you! It will look amazing for almost anything. A party at the beach or as a cover-up for your bathing suit. merricksart
5. How to Sew Summer Shift Dress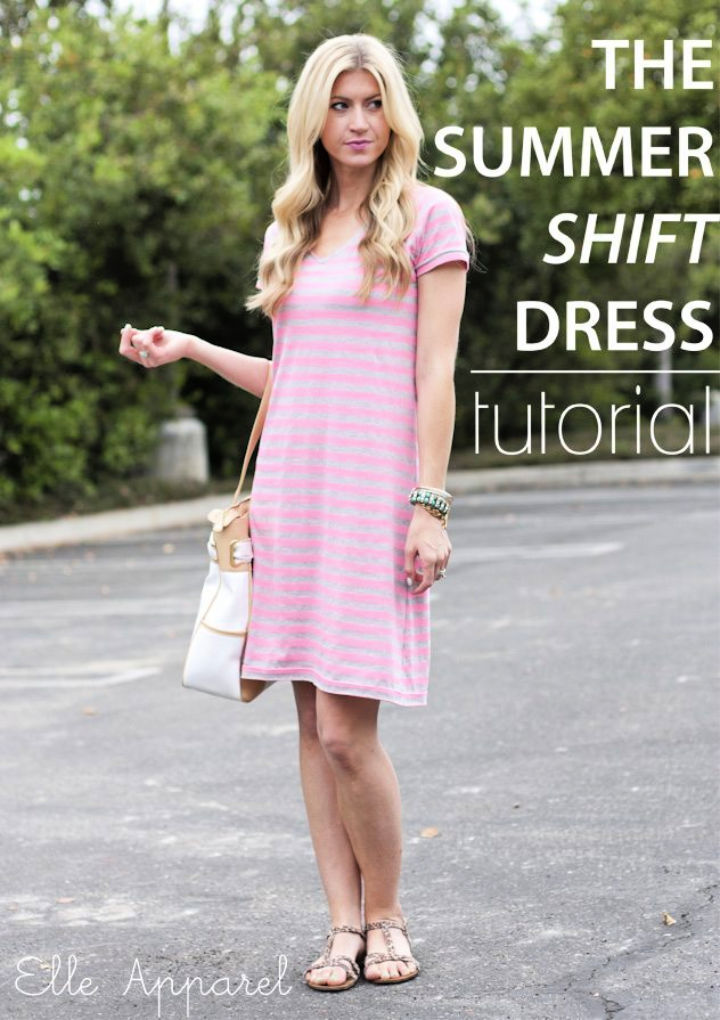 It's hard to dress up casually when all you like are dresses. You may think to yourself, "oh, I wish I was born in the old times when wearing dresses every day was normal! ". Worry not! Sew yourself this amazing dress to fulfill your girly desires while still looking casual! elleapparelblog
6. Simple Linen A-line Dress Sewing Pattern
This shift dress pattern screams, " less is more! ". How beautiful yet simple is this dress! It will make you look super elegant. Sometimes all anyone needs is A simple dress that they can always trust on. This will definitely be that "go-to" dress of yours if you sew this one for yourself. fabrics store
7. Ruffle Yoke Summer Dress
Here's the perfect summer dress pattern! It is not only super chic-looking but also has a pop of color to it! Learn how to sew a dress? This dress will be your best friend in the late spring. It may be a little cold to wear this right now. However, once it turns a little warmer, this will be your favorite thing in the closet. merricksart
8. Peter Pan Collar Dress
The Peter Pan dress is a little on the modest side. Not everyone wants to show off their body! If you're one of those females, then this shift dress pattern is the perfect fit for you! It will keep all of your body above your knees covered while still making you look very lovely and slim. fabrics store
9. Free Mod-ified Laurel Sewing Pattern
The mod-ified laurel dress is probably the most straightforward and most chic-looking dress in this whole article. It looks like something a Victoria Secret model would wear! It will make you look like a model! You can pair sleek hair with it and look super stunning! colettehq
10. Easy Shift Dress Sewing
Polka dots? Yes, please! This dress will be your favorite dress. The best thing about this dress is that it has the perfect length! It is long but also above the knee length. Super short dresses and long dresses can make you feel uncomfortable! This is my favourite one from all given easy dress patterns! Here's your perfect dress! merricksart
11. Ruffle Sleeve Shift Dress
Prepare yourself for the summer by purchasing this crème color free ruffle sleeve shift dress for yourself! The dress beautifully drapes around your body, accentuating your figure! It has a built-in belt wrapped around your waist beautifully to stunningly flaunt on your body! creativefashion
12. Named Jersey Knot Dress
The trend of tying a knot on your dress while wearing Jeans is highly common nowadays! So this Jersey Knot Dress is the perfect sew for you to adore the same style but wearing it formally! Such staple pieces should be a must-have in your wardrobe to be readily available in case of sudden plans with friends or a dinner out! lovesewingmag
13. Jersey Dress Pattern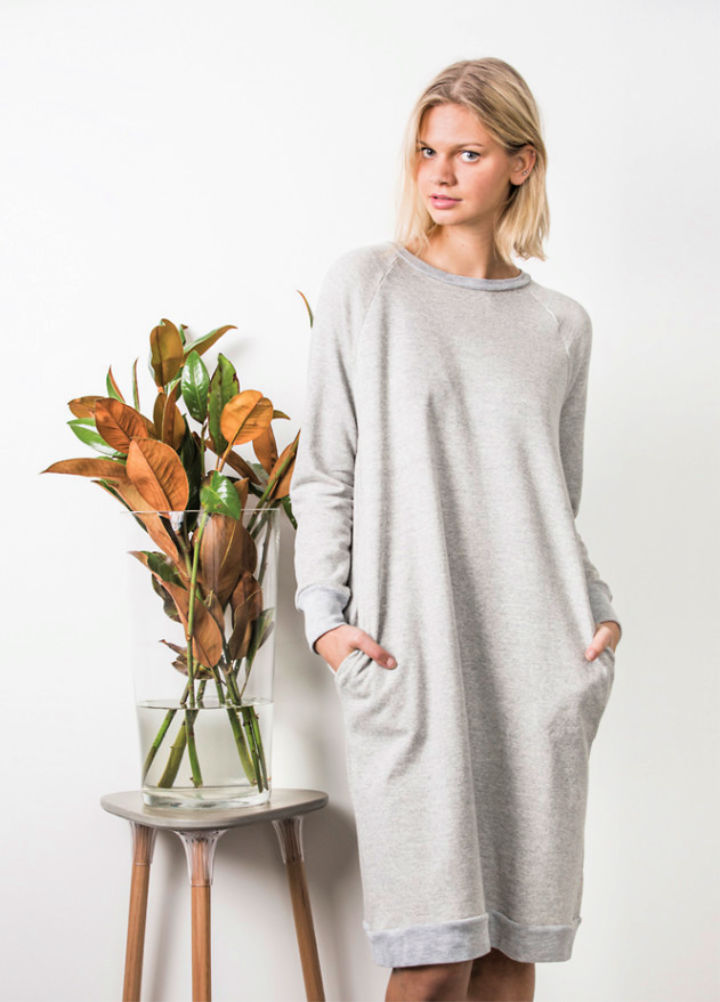 This Free Jersey Dress Sewing Pattern is the best sew for people who want to wear formal dresses while remaining comfortable! This baggy and more on the casual side looking dress is perfect for the winter season when you want to achieve a more formal look! peppermintmag
14. T Shirt Shift Dress Pattern
This T-Shirt Shift Dress is the best design for you to sew if you want to dress both formally and comfortably for the day! Moreover, the smooth jersey fabric will keep you all comfy inside, and a happy outfit means a happy person! marymarthamama
15. Free Summer Sundress Sewing Pattern
By the beach, with a drink in your hand, basking under the sun in a light, a flowy sundress is what summer dreams are made of! This free Summer Sundress Sewing is the best design for you to sew this summer! The pockets only add to the convenience of the dress, making it more desirable! peppermintmag
16. Flippy A-line Dress – Free Sewing Pattern
This flippy A-line Dress is the best design to sew if you are looking for a formal dress to wear out! The A-line cut adds to its beauty also; the cheetah print is darn eye-catchy! sewdifferent
17. Sew a Summer Shift Dress In 2 Hours
Looking for more simple and easy dress patterns? All you need is the preferred fabric of your own choice and a cardboard cutout of the shape of the dress you want to make. Trace a stencil on the fabric and cut the fabric along the edges, repeat this procedure. Sew both pieces with a sewing machine, and a Summer shift dress will be ready! thehomesteady
18. How to Make a Shift Dress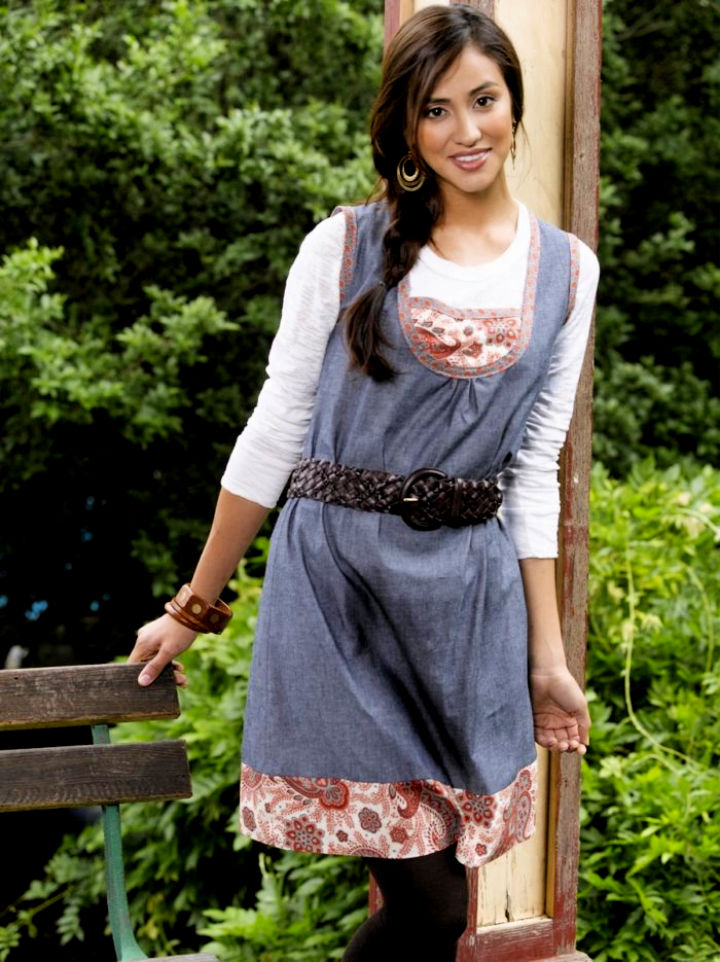 Check out this bias trimmed edges shift dress pattern! It has these lovely fabrics covered buttons to even elevate the look furthermore. You will need 2 yards of one main fabric and ½ yards of the contrast fabric! threadsmagazine
19. Winter Shift Dress + Free Sleeve Pattern
This Winter Shift Dress is the best design for you to sew for formally dressing up this winter! Pairing this sleeveless dress with a turtleneck or a longs sleeved sweater underneath will make you look classy and chic. deliacreates
20. Lace Shift Dress
This gorgeous Lace shift dress sewing pattern is the best design for you to wear this summer! Lace always adds class and elegance to a dress! Wear this on nights out or a dinner with your best friends! You may also try these friendship bracelet patterns that are easy to make and wear with this lovely dress. It's breezy and super easy to carry. merricksart
21. Girl's A-line Sheath Dress
This gorgeous Girl's A-line Sheath Dress is the perfect design for you to sew for your daughter, or any niece, all by yourself! This plaid design is forever timeless and brings such a lovely appeal along! It's a lined dress, and the finished sizes available in the pattern are 3/4, 5/6, and 7. scatteredtho
22. Boatneck Shift Dress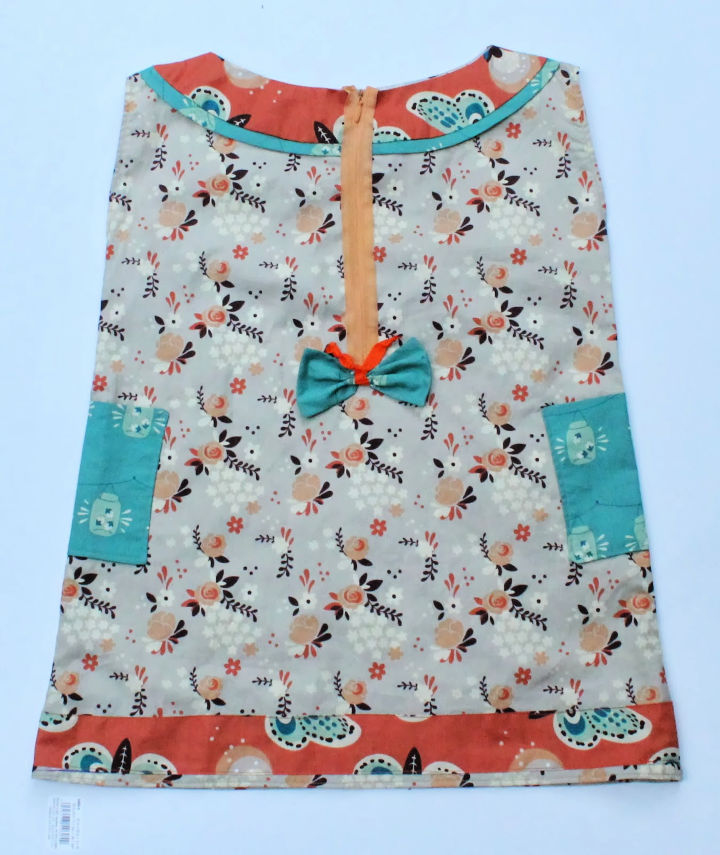 Who doesn't love boat necks? They are more like an I want to have this kind of dress someday to-do stuff! It adds so much more funk to your overall attire! Moreover, it has these square pockets, exposed zippers, and such a pretty print! birchfabrics
23. Sew a Summer Shift Dress from a Tablecloth
Can you imagine making such a classy and minimalistic dress out of tablecloth fabric? All you need is 2 to 3 yards of standard table cloth, scissors, iron, sewing chalk, and other basic sewing supplies. Start by choosing a base pattern and measuring the width of the dress first. papernstitch
24. How to Enlarge a Shift Dress
Not fond of the body-hugging fittings? You can enlarge a shift dress by adding or sewing on some contrasting pieces of fabric. This way, you can add a bit more color and texture while making it perfect for your size! mesewcrazy
25. Sewing Shift Dresses – Free Pattern
The key to making a shift dress pattern is to know your measurements completely! Like how wider you want the dress to be, the length of the dress. How much the sleeves should be, etc., PRO tip; cut your fabric but keep 2 inches extra wide as per your measurements. morningbymorn
26. Sewing a Simple Shift Dress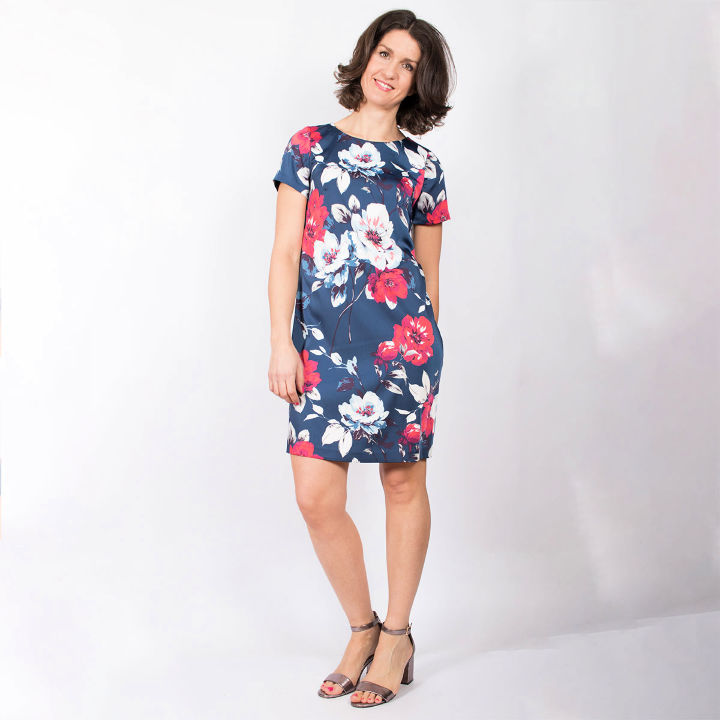 The best thing about a shift dress pattern is that it is super simple to sew, and secondly, it looks great on almost everyone! First, you have to find the pattern that best fits your body shape, then choose the fabric and get the sewing details from the tutorial. sewessential
27. Ultimate Shift Dress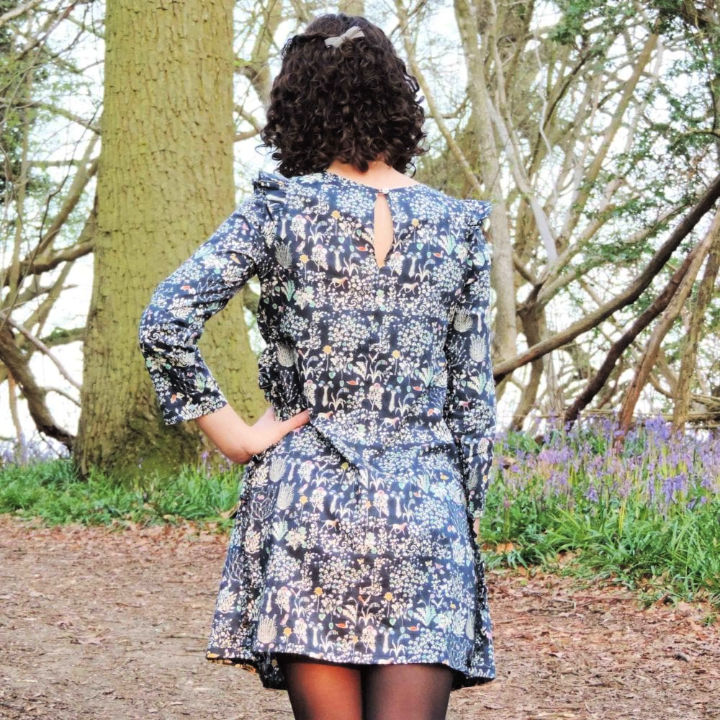 Would you believe it if we tell you that this ultimate shift dress is actually made using the Sew it over technique?! Oh, yes, but it is! The fascinating sleeves only add to the beauty and elegance of the dress. Also, you can go longer or shorter sleeves version as you like. alicecaroline
28. Wiksten Shift Dress
This Wikstein Shift dress is the perfect design to wear and flaunt around this summer! Moreover, choosing a vibrant color signifies the summer season, only adding to the appeal of the dress! It has a yoke panel at the back, and the fabric looks amazing! isewtherefo
29. Refashioned Shift Dress Pattern
This Refashioned Shift Dress is the best design for people who prefer a more vintage look or style. The fabric itself is extremely elegant and timeless! Feel free to style it even more formally by pairing it with a leather jacket or leather boots! ladygirlvintage
30. DIY Shift Dress – Free Sewing Pattern
Summers are for breezy outfits! And, this pink delight seems much promising to that stance. You will need 2 yards of jersey fabric with a lovely print like the one here. Sewing machine, chalk, scissors, sewing pin, and feel free to grab the shift dress pattern from the tutorial! brit co
31. Free Kids Shift Dress Pattern
Check out this block textured shift dress hack for your little girl! The pattern is basically remodified for an existing shift dress. The tutorial suggests using a mid-woven fabric to get the ideal results. With a weighted fabric, you can give the dress a reasonable volume. Head over to the tutorial for a complete guide. deliacreates
32. Wiksten Shift Dress Pattern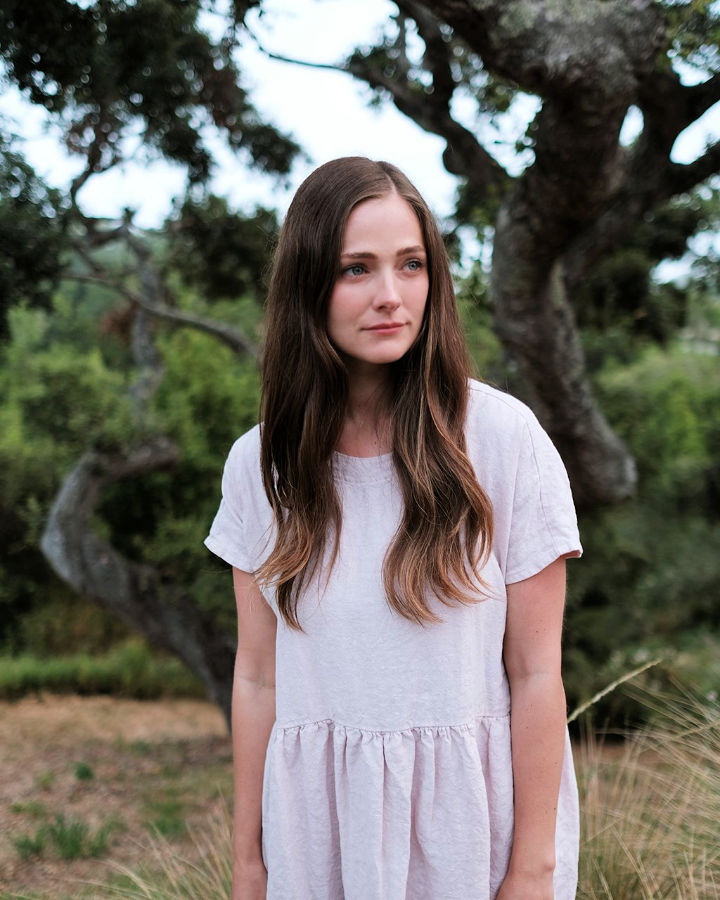 Shift dresses are already pretty flattering to compliment your figure! How about if you add a skirt to it and give it an even more lovely vibe? A light and flowing fabric are ideal to use as it will be pretty lightweight and will add more volume to the skirt area. shopwiksten
33. Simple and Easy Shift Dress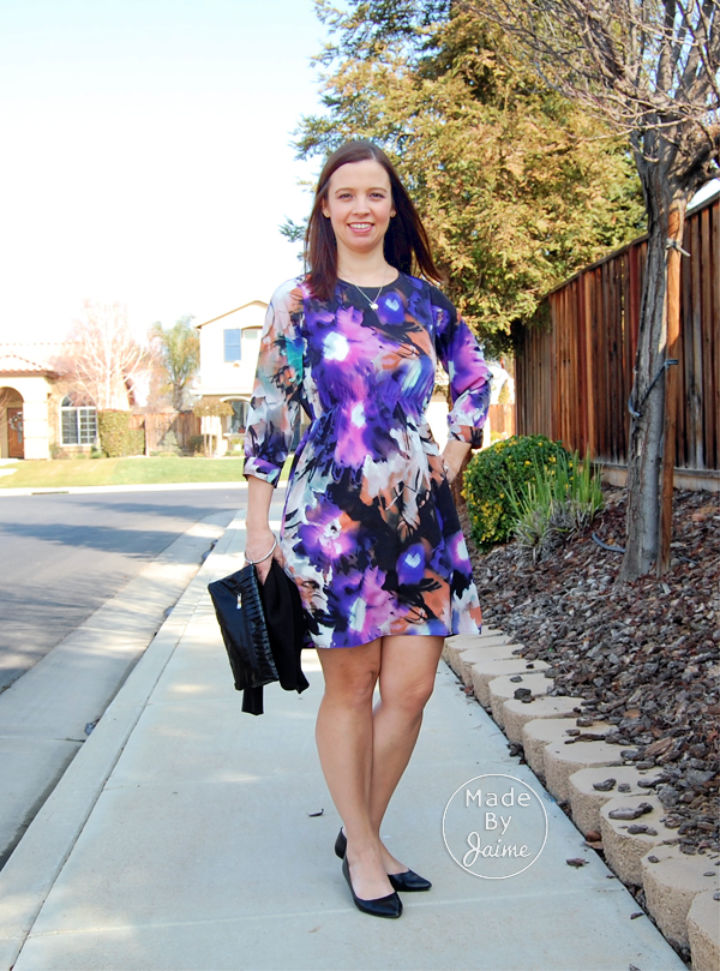 A beautiful combination of lovely colors well flaunted in a shift dress pattern! This lovely watercolored print is ideal to be stitched in a shift dress. The elastic added at the waistline is adding more shape and definition to the dress. thefabricmarket
34. Mood Houndstooth Shift Dress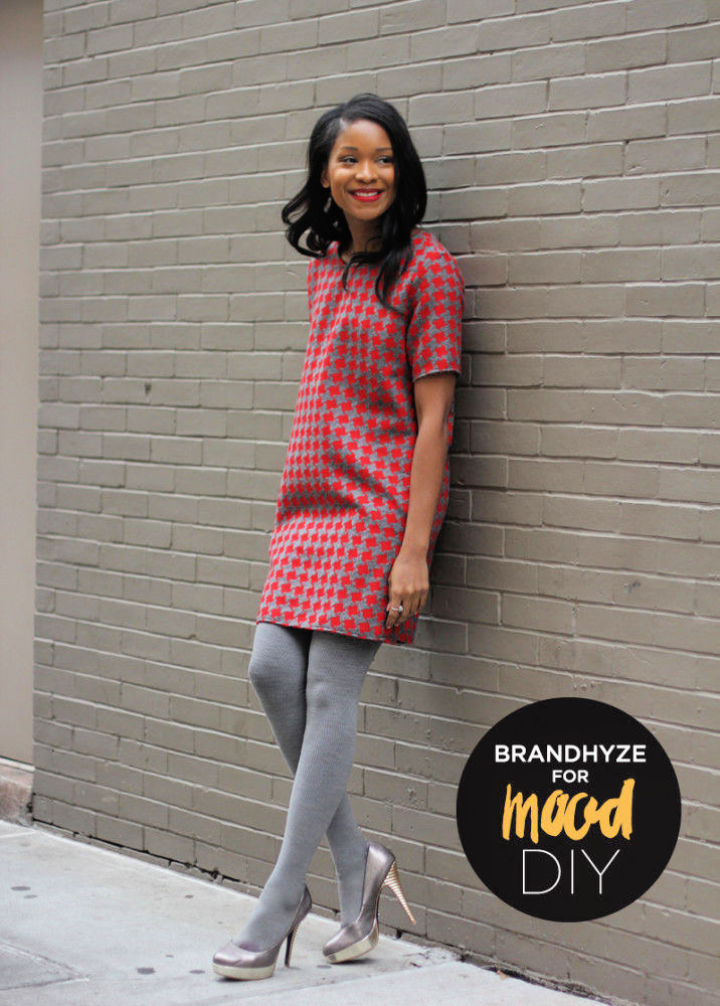 If you are more of a relaxed fit dress kind of person, then this shift dress pattern is going to be your personal favorite. This tutorial is featuring this houndstooth fabric. What you need is 15 yards of this fabric, a dress you already own, tissue paper, straight pins, scissors, and a straight edge. moodfabrics
35. Shift Dress Sewing
Check out this minimalistic shift dress pattern with a very pretty and straight neckline! This beautiful dress will hardly take your 10 minutes to make. Pair it with some nice high heels and slay the look! You will need a dress with a waist seam. collectivegen
36. A Sixties Vibe Shift Dress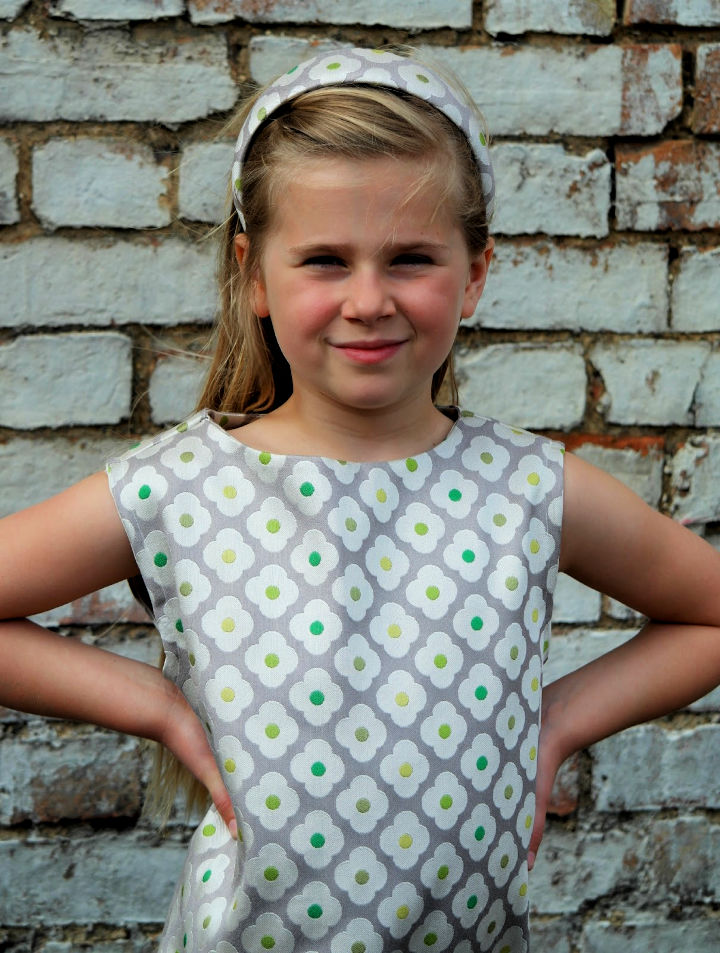 It won't be wrong to say that old is really gold! This shift dress pattern is definitely giving us the 60's vibe. Made on Daisy Pistachio fabric, this light upholstery fabric is doing absolute justice with this breezy pattern! A pro tip is to start measurements by using an already stitched dress of the desired size. missielizzie
37. Polka Dot Shift Dresses
This lovely polka dot shift dress with such an enticing turtle neck is perfect for flaunting on a BBQ party or bonfire day at work, too. This dress is ideal for wearing for both formal and casual occasions. Pair it with a nude or dark shade of lipstick and a lovely pair of heels. messagesona
38. Long Length in Double Gauze Shift Dresses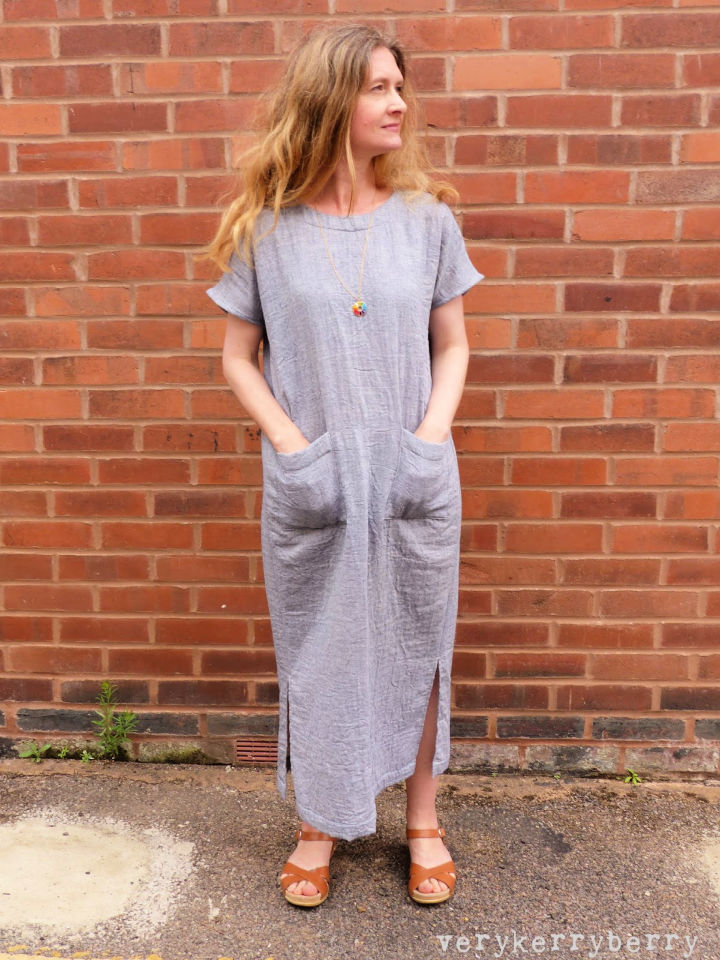 Even by looking at this long length shift dress pattern, it is giving the absolute comfy feels! The belt at the waistline is ideal for adding more texture to the dress. As you can see, the section under the yoke is to create more volume! Hence equipping the dress with more easy movement. verykerryberry
39. Winter Wardrobe Shift Dress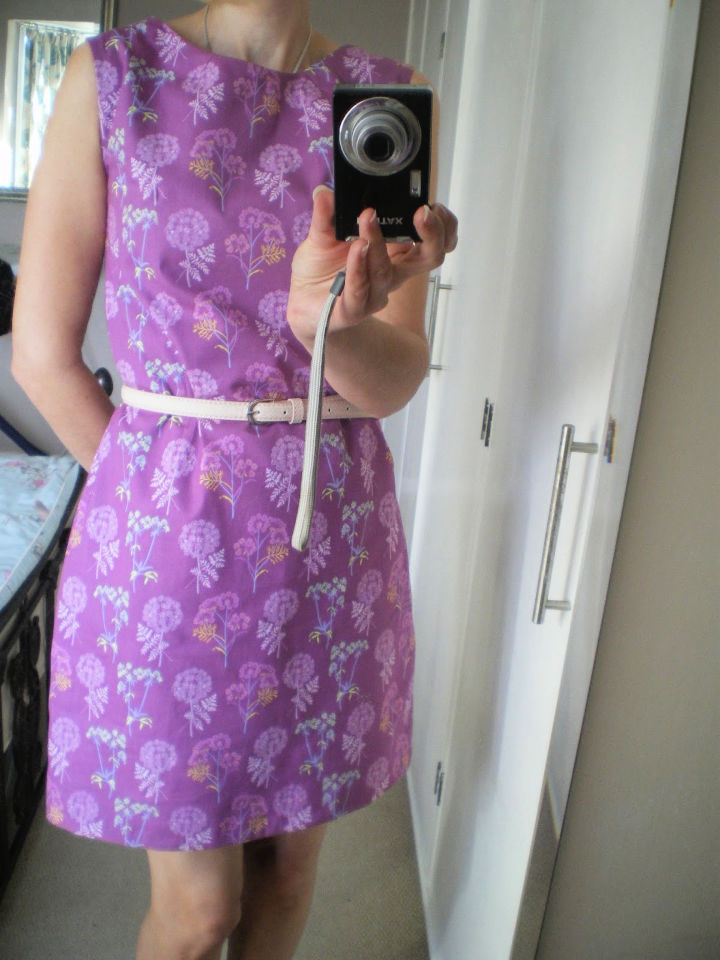 Isn't this lovely floral affair the perfect dress to make the winter days a little less gloomy? Paired with a chic white belt at the waist, this dress is definitely a catch. If this is your first try at sewing, Sewing Green Lady has a complete step by step illustration to walk you through the whole process. sewinggreenlady
40. Sew Over It Ultimate Shift Dress x 2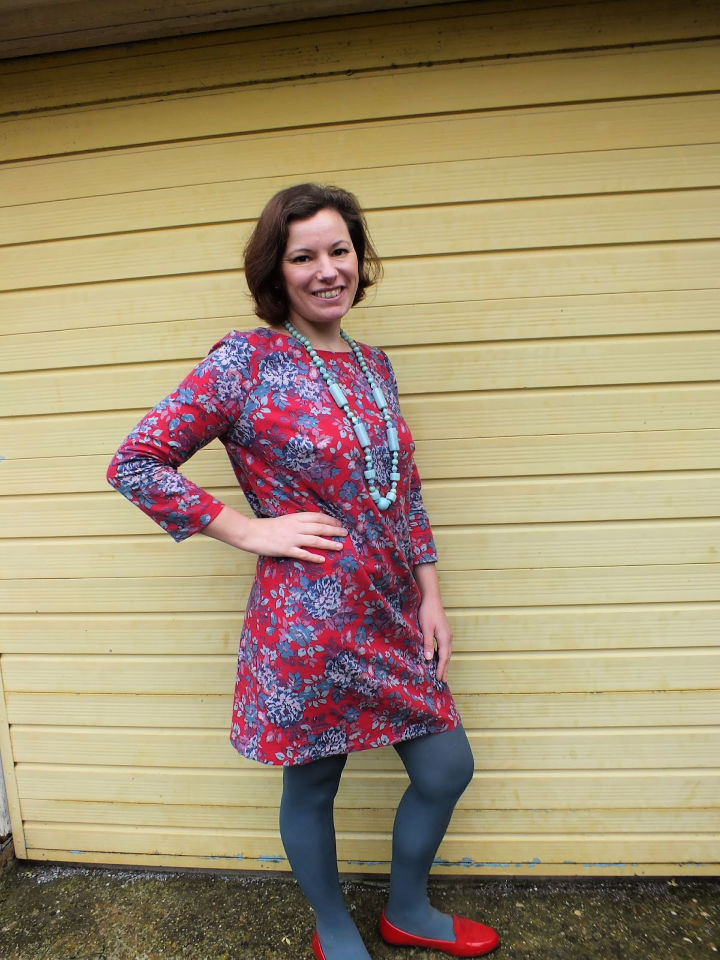 Have a look at this absolutely gorgeous ultimate shift dress pattern! The tutorial has not even one but two of these ideas to share with one featuring quarter sleeves and the other in one full sleeve, on a piece of jersey fabric. You can add more substance to the dress by adding a lining to the fabric. justsewjenna
41. Beautiful Shift Dress
If you have a birthday or a party to attend in like just a day or two and still can't figure out what to wear, here's your answer! This trendy fabric made into a lovely shift dress looks absolutely chic! Paired with black trousers and high heels, throw in a classy leather jacket for an even lavish look. iambornlippy
42. DIY Heart Cutout Shift Dress
Do you like adding these little "extra" things to your dresses, bags, or almost anything you owe? This polka-dotted shift dress with the classic black and white appeal is all set to show off a perfect heart cut out! Cut out the heart from cardboard, choose the place, and fill it with a pretty lace inside. pineneedle
43. Preppy In a Navy Shift Dress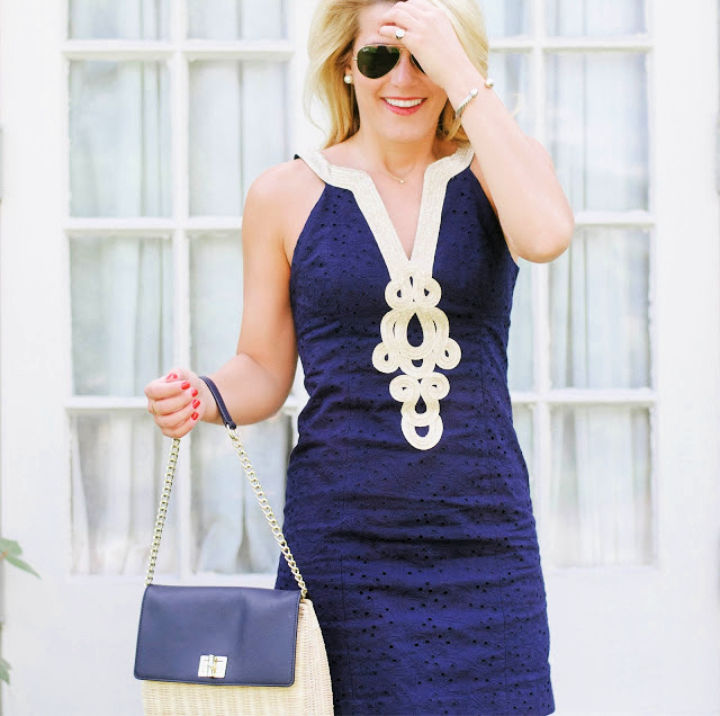 For the love of navy blue and the royal touch, it brings to any dress! We bet the ideal way to rock a navy blue color is to make it look all classy in a shift dress pattern. Make an eye-catchy V-neck design and make it stand out with a solid lace around it. summerwind
44. Adorable Shift Dress Pattern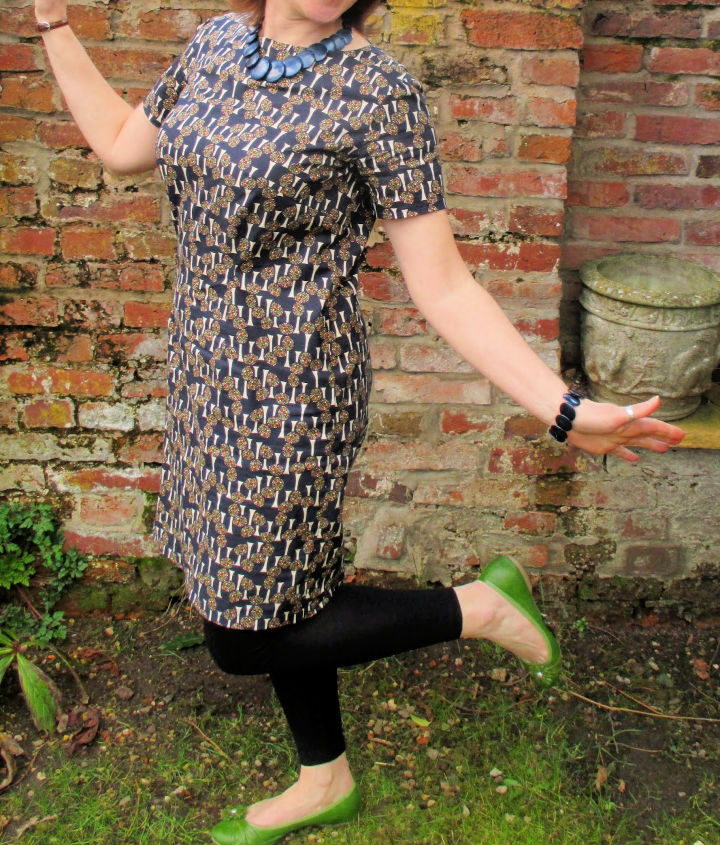 If you like your outfits to be simple yet classy with an extra breezy appeal, shift dresses are your thing then! This very straightforward shift dress with short sleeves is the perfect shift for you to try on! You can work around the darts as per your size and waist details. joeveryday
45. Shift Dress for a New Ceremony
This shift dress pattern features a lovely cotton outfit with no lining underneath. The back has this long zipper, which gives the dress the go-ahead for a formal or ceremony party wear. This on is looking amazing out of all sewing dress patterns! The print is definitely of the value here too, pair with flats or heels and preferably a matte red lipstick and slay any party! carmelabiscuit
46. Summer Shift Dress
Another floral affair for you to flaunt these summers! It is a slightly A-line dress featuring a V-neck and front darts. The bodice is of size 12, and the waistline is about 14 sizes perfect. It is quite a quick make with just about 2 ½ yards of cotton used. lifeisexamined
47. Mod Shift Dress
Check out this super bright and super pretty Mod shift dress pattern! You will be needing a buttoned A-line dress pattern, double-fold seam binding, and jumbo rick rack extra 2″ then your size for finishing. Head over to the tutorial for the complete guide. lanattlk
48. Brasilia Shift Dress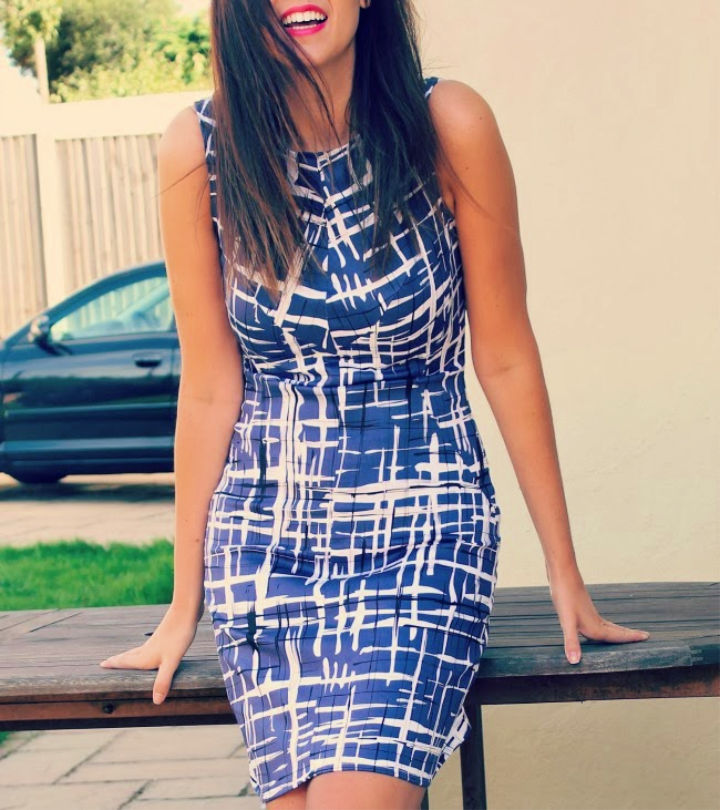 This Brasilia shift dress pattern gets its name from Rachel's homage of the home town! Made on a lovely cotton sateen fabric, this shift dress has bust darts inwards at the center of the front. Since it is a body-hugging outfit, so it has these invisible zippers. houseofpinheiro
49. Geometric Shift Dress
Here's another geometric shift dress with a lovely hint of maroon color glamming up the whole look. It has this little body-hugging appeal, while at the same, the fabric is a bit stretchable. You can find this beautiful fit from Dorothy Perkins Indonesia's collection. thelma kisela
50. Stash-Busting 60's SOI Shift Dress
Bring back the fresh and glittery vibes from the '60s! Now, this one here is actually a stash busting shift dress. Which, formerly, was actually a lovely long maxi length skirt. Hence, hit the link below for a perfect sew it over shift dress idea! carolinejoynson
These 50 free shift dress pattern and designs are not just super flattering! But they are also so easy and quick to make that you can even get a lovely Valentine's day gift idea for your mom or girlfriends! Or maybe just whip up a classy dress for yourself for a memorable date night.