Everyone needs to have their own space where they can feel most relaxed. However, if you're living with someone else, especially with the opposite sex, you might lose the manliness of your home as it's mixed with some feminine touches. While there's nothing wrong with that, sometimes, you need a dedicated space inside your home to relax, feel comfortable, and just be the man you are.
Building a man cave would be a great way to have your own dedicated space. This helps to surround yourself with everything that makes you happy and comfortable. That said, below are some things to consider when building an epic man cave: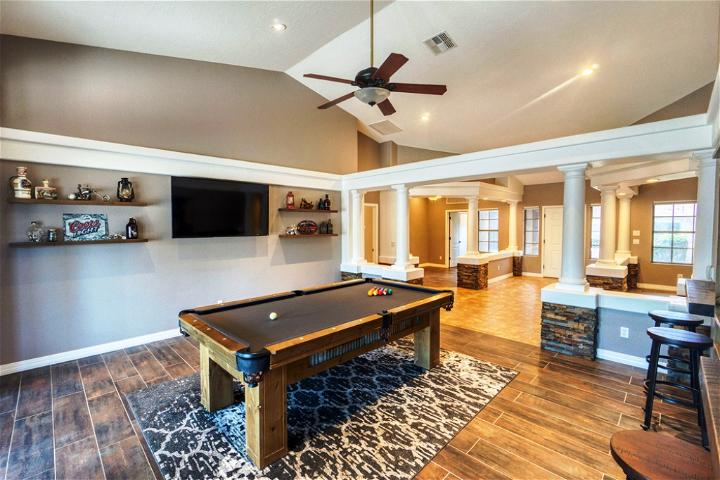 1. The Room's Purpose
Before you build your man cave, the first thing you need to do is to determine your purpose. Are you building this room for relaxation? To practice your hobbies? To host parties? Or to display the things that make you happy? Identifying why you need to build one allows you to set your goal and focus your blueprint on achieving that. It'll be a waste to be too distracted about building a man cave wherein you forgot the sole purpose of making one. This will make things unenjoyable or might even require plenty of renovations in the future.
2. Location
Deciding why you want to build a man cave is easy. It can only take a few minutes or moments in your life, and you should be able to decide why you need it. However, thinking of where to place it would be a whole lot different. With a spare room in your house, everything should move smoothly. However, if you're only allowed to work with what you already have, you need to be more creative with building one.
Depending on your usage and preference, there might be plenty of rooms in your house you can turn into a man cave. It could be inside your garage, basement, or attic. If you have an extra budget and space in your lot or are willing to create another level in your home, you might want to consider adding a metal building extension to make your own space. Just keep in mind to hire the right metal building professionals and use the proper materials.
3. The External Noise
A man cave would always be a great place to escape the outside world. Whether you like playing loud music or just would like to keep yourself at peace from external chaos, you might want to consider the external noises and soundproof your room. This way, you can blast your music as loud as you want to party or even record some songs if you're a musician. This will also be a great place to watch your favorite movie and let the audio surround the room as if you're inside a cinema. It'll be the perfect movie experience.
4. Theme
As you decide your room's purpose, the next thing you might think of is what kind of theme you'd like your man cave to have. While this will solely depend on how you want your room to function, you can still try to be creative and adventurous. There are plenty of themes you could try for your man cave. You could consider creating a sports-themed room, sci-fi, gamer, musical, or automobile.
As you decide on your man cave's theme, you can begin by choosing what kind of color gradient you'd like your room to have. In most cases, you can decide between using black or gray for an aesthetic and masculine look. To add a little life, you can add your favorite colors or choose which would best fit by checking the color chart. Just ensure that you use appropriate decorations to help complete the look of your room.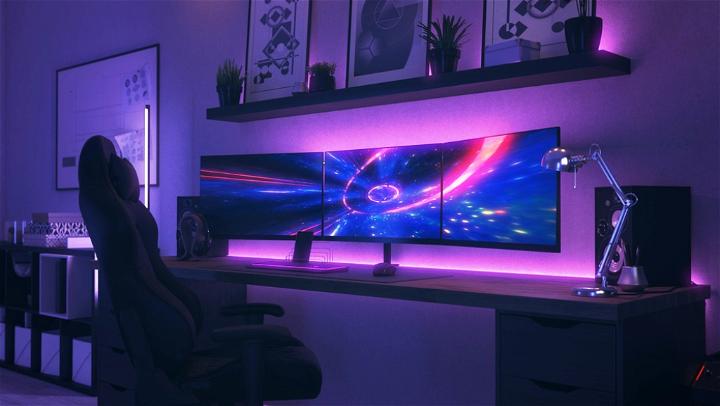 5. Room Features
Apart from deciding what you'd like your man cave to look like, you shouldn't forget to choose what features you'd like. This gives you maximum comfort as you get to do anything you'd like conveniently and distraction-free. For instance, you can choose between having a large TV, a massage chair, a mini fridge for your beers, a poker table, a pool table, a dart board, a gaming console, a pin table, or a surround sound system.
While adding everything you like inside your man cave might be fun, you still need to ensure that it'll fit perfectly inside. You can hire a designer to arrange the room for you, or you could try to be more creative and personalize the area.
6. Internet Connectivity
To maximize the functionality of your man cave, you must consider internet connectivity. You can use the internet to stream your favorite movies or TV shows or to connect online as you play with your gaming console. However, if your man cave is at the far end of your home, you might have a poor internet connection.
When building your man cave, you should check its Wi-Fi range and see if you have a strong connection. If it doesn't, you might want to consider placing extenders to allow your room a great internet connection. Alternatively, you could try having a dedicated LAN cable to the room and attach your router to have a steadier connection.
7. A Multi-Functional Space
If you want to do plenty of things inside your man cave, you might want to turn the room into a multi-functional space. This will help you save on space and feel comfortable as everything you need is inside one room.
There are plenty of things you can mix and match inside your man cave. You could try adding a game room, gym, office, craft area, sports area, or just a lounging space. However, since you're mixing up different functions into one, you need to ensure that they blend perfectly with one another. You could create multiple sections inside your space to ensure proper organization and not make everything too cluttered and disordered. You can add a sectional wall or change the ceiling's appearance for a more open-space look and more aesthetically pleasing.
Takeaway
Building an epic man cave would surely give you the relaxation you deserve. But before you create one, there are various factors you need to consider to make the most out of your space. With proper preparation, you could have the perfect and epic man cave—serving you everything you need. It will be your perfect sweet escape and be who you are, all by yourself.