Shipping is one of the essential parts of any e-commerce business. It's the final step where you get to send your customers their packages and show them that you care about what they're buying. With that in mind, it's worth taking some time to ensure that everything goes smoothly during this process. If you want to make sure everything goes well with each package, here are tips for preparing a package for shipping.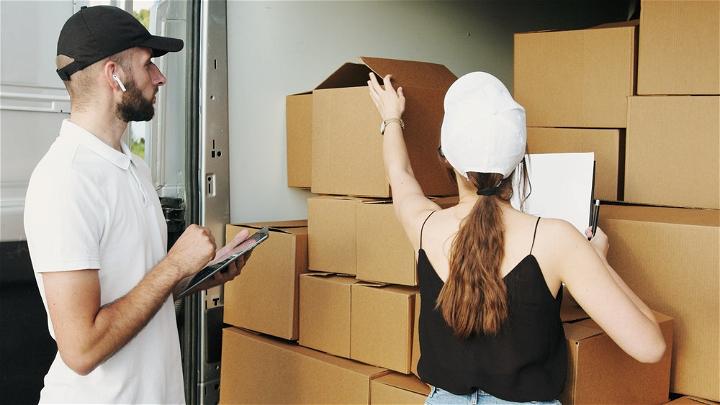 Check The Weight Of Your Package
One of the most important things to do when preparing a package for shipping is to check its weight. This will help you determine how much postage you need, and it can also prevent your package from being overweight and incurring additional fees. In most cases, a luggage shipping company will provide postage based on the weight of your package. If you're using USPS, there are size and weight charts that will help determine how much postage is required for each class or type of mail service.
So, it is essential to have every detail ready before you send off your package because it can save money and time. Ensure that the package is concealed well and the content is not damaged in any way. If shipping dangerous or perishable items, provide all the necessary documentation and ensure that safety standards are met.
Select the Right Sized Box
Another important consideration when preparing a shipping package is choosing the right sized box. Sometimes, companies may supply you with boxes, but they will not be large enough, and it can lead to your product getting damaged or squashed in transit. It would be best if you took the time to find a large box for your product but not too big where it will be difficult to ship or hard to fill.
The right-sized box can also help you save on postage costs because larger boxes are more expensive than smaller ones. However, make sure that you measure correctly and check each weight and size chart to ensure that you are not exceeding the weight limit.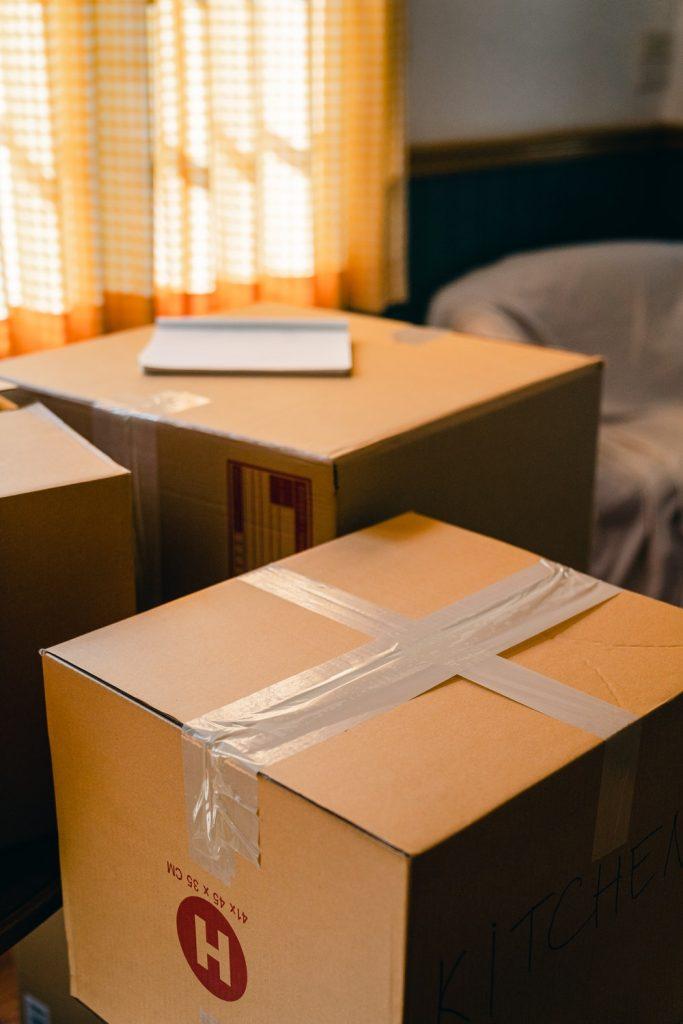 Packaging materials
When shipping a package, it's essential to use strong packaging material to protect the contents from being damaged. You don't want your customer to open their package and find something broken inside. You'll need some box or container, packing peanuts, and tape.
If your package needs waterproof, you'll need plastic bags or moisture-proof paper. If it's something that will break easily, bubble wrap is highly recommended. It is important to use natural and eco-friendly packaging products so as to conserve the environment. Please make sure the packaging materials are clean before using them not to damage or contaminate any items inside.
Choose A Shipping Method That Suits Your Needs
There are various shipping methods to choose from, and each one has its own set of benefits and drawbacks. For example, if you're in a hurry, you might want to use express mail. However, it will be more expensive than other options.
If you have an oversized package that needs to be sent overseas, it's best to use a freight shipping company. They have the experience and infrastructure necessary to handle large shipments. However, their services are usually more expensive than other methods. It's essential to do your research and choose the best shipping method for your needs. Don't just go with the first option you find – take the time to compare prices and find a method that works best for your business.
Provide A Way To Track The Package's Progress
Another thing to do when preparing a package for shipping is to provide the recipient with a way of tracking its progress. This will reassure them that their order has been shipped, and they can expect it within days or weeks (depending on how long you said it would take to arrive).
Most shipping companies provide the option of tracking your order's progress online. You can also use a third-party tracking service to keep track of your package's whereabouts. This is a valuable tool for both you and the customer, and it can help build trust between you two.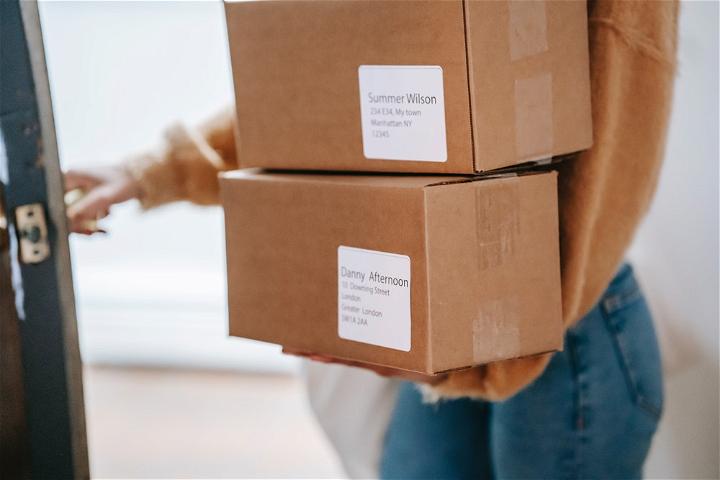 Label The Package Correctly
Before shipping your package, make sure to label it correctly. This will ensure that it arrives at its destination without any problems. You should always label the package based on its contents, especially if it contains fragile or valuable items that need to be handled with care. When labeling your packages, you can choose from several options, including barcode labels and pre-printed postage labels. If you're using a third-party company for tracking purposes, make sure to include their tracking number on the label.
After you've labeled your package, make sure to check that everything is correct before sealing it up and sending it off! If you're using a third-party postage company or an online shipping service, they'll usually provide all the necessary materials for labeling purposes. Don't worry if some things are missing – you can always purchase additional materials from them.
Have Proper Documentation
When shipping dangerous or perishable items, it's essential to have the proper documentation. This will ensure that the recipient knows what they're receiving and that all safety standards have been met. You can find a variety of different templates for shipping documents online. Most of them are free to download and print out. Be sure to include all the necessary information, such as the package's weight, contents, and destination.
Shipping documents can be a lifesaver if something goes wrong during transit. They prove that the package was sent and that you took all safety measures. Keep them in a safe place so you can access them if needed. Also, ask your recipient for the required documents for them to receive the package. This will help you prepare a necessary document for them and help efficiently deliver your product or service.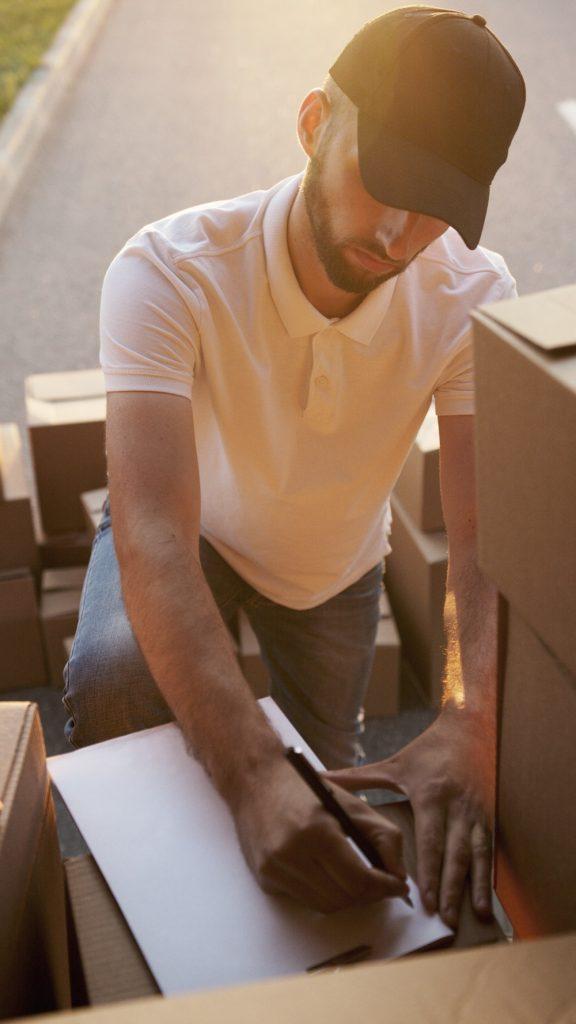 Listen to Your Customers
When it comes to shipping, your customers are your best resource. They know what they need and want, and they can help you make the right decisions when it comes to shipping. If you're not sure about something, don't be afraid to ask them for their opinion. This will show that you care about their satisfaction and that you're willing to go the extra mile to make sure they're happy.
It's also important to listen to their feedback. If they had a bad experience with your shipping service, find out why and see if you can do anything to improve it. The customer is always right, and you should do whatever you can to make them happy.
These are eight tips to help you prepare a package for shipping. By following these guidelines, you'll be able to send your packages with confidence and ensure that they arrive at their destination safely and on time. Ensure that you follow all the protocols and paperwork needed when shipping dangerous or perishable items. Ship often to perfect the process and keep your customers happy.