If you're looking for ways to make your garden more entertaining, you've come to the right place! This article will discuss a few design ideas that will help transform your garden into an ultimate entertaining space. So whether you're hosting a party or just want a place to relax and enjoy the outdoors, these tips will help get the job done!
Get A Drink-making Center
Nothing spells summer fun better than a cold drink in your hand and hanging out in your backyard with friends. Many people are getting cider presses that are available online for affordable prices. This allows you to have a lot of fun with your friends while making a delicious drink.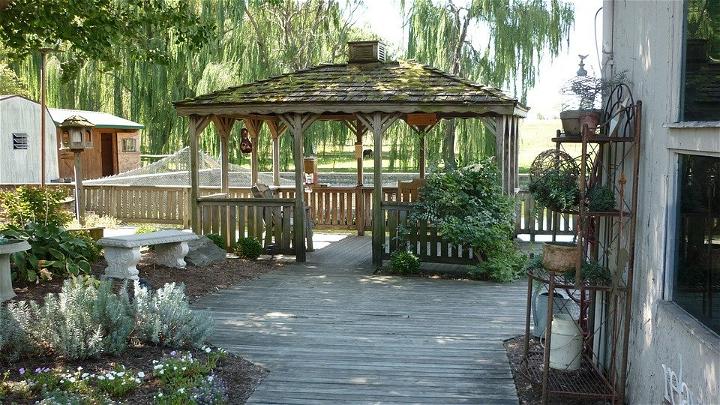 If you don't want to go the cider route, consider a lemonade stand or a smoothie station. These are also great ways to get people involved in making their own drinks and enjoying them in your backyard.
No matter what type of drink-making center you choose, it's sure to be a hit with your guests. They'll love being able to make their own drinks and enjoy them in your beautiful backyard.
Add Patio Furniture
Comfortable seating is a must if you want to spend any amount of time outdoors. adding patio furniture is the perfect way to make your garden more inviting and comfortable for entertaining. You can find a variety of outdoor furniture styles to suit any taste, from classic wooden pieces to modern wicker or metal designs. Don't forget to add some cushions and throws for extra comfort and style!
If you have the space, adding a dining table is also a great idea. This will give you the perfect spot for al fresco dinners or summer BBQs with friends. Choose a table and chairs that complement your existing garden furniture, or mix and match different styles for an eclectic look.
For example, if you have a small garden, you could create an intimate seating area with a couple of armchairs and a side table. Or, if you have a large outdoor space, adding a sofa and coffee table would be perfect for entertaining guests.
Build A Cookout Area
Cookouts are beloved by everyone because they're the perfect way to enjoy good food and company outdoors. If you have a garden, you can easily build a cookout area so you can host your own events!
Make sure to get all the necessary equipment for cooking, including a grill, utensils, and food storage. You'll also need some comfortable furniture for people to sit on and enjoy their meal.
Some people even build outdoor kitchens so they can prepare food without having to go back inside. This is a great way to make the most of your garden space and have even more fun at your cookouts!
Build A Pool
Pool parties are another great way to entertain guests in your backyard. If you have the space and budget, building a pool is a great way to give your garden an instant makeover. Not only will it provide hours of fun for both adults and children, but it will also add value to your home.
There are many different types of pools to choose from, so be sure to do your research before making any decisions. Once you've decided on the perfect pool for your garden, you can start planning all sorts of fun activities to enjoy with your friends and family. From poolside BBQs to floating around on inflatable rafts, there are endless possibilities when it comes to entertaining by the pool.
Get A Centerpiece
Having an object that ties the whole backyard together nicely is a great way to go, and there are many different ones you can do this with. Some popular choices include the following:
Fountains
Koi ponds
Streams
Bird baths
Fire pits
Arbors
Gates
Decorative trees
Lawn ornaments
Getting a centerpiece for your garden is a great way to turn it into an ultimate entertaining space. With so many different options available, you can easily find something that fits your unique style and personality.
Set Up A Sound System
Adding music to your garden parties will make them that much more enjoyable. You can either set up a sound system or use a portable speaker. If you want to go the extra mile, you can even create a custom playlist for your party!
Setting up a sound system is easy and will add so much to your garden parties! Plus, it's a great way to show off your musical taste to your friends.
All you need are some speakers and an amplifier, and you're good to go! If you want to get really fancy, you can even set up a wireless system so you don't have to worry about cords.
Create Shade
Shade is essential for backyard fun, especially if the party lasts the whole day. Trees and umbrellas are classic solutions, but there are plenty of other options. Sail shades are a chic way to add some style while creating a shady spot for guests to relax. A pergola is also a great option for creating shade and can be easily decorated to match the rest of your garden décor.
If you want something a little more temporary, consider setting up an outdoor canopy. It's quick and easy to set up and can provide much-needed shade on hot summer days.
Install Lights
Backyard fun shouldn't end when the sun goes down. You can keep the party going well into the night by installing outdoor lights. Not only will this create a festive atmosphere, but it will also make your garden safer and more enjoyable to use after dark.
There are many different types of outdoor lights to choose from, so you'll need to consider what look you're going for and how much light you need. For example, string lights are perfect for setting a romantic mood, while wall sconces can provide more practical illumination for things like grilling or playing games.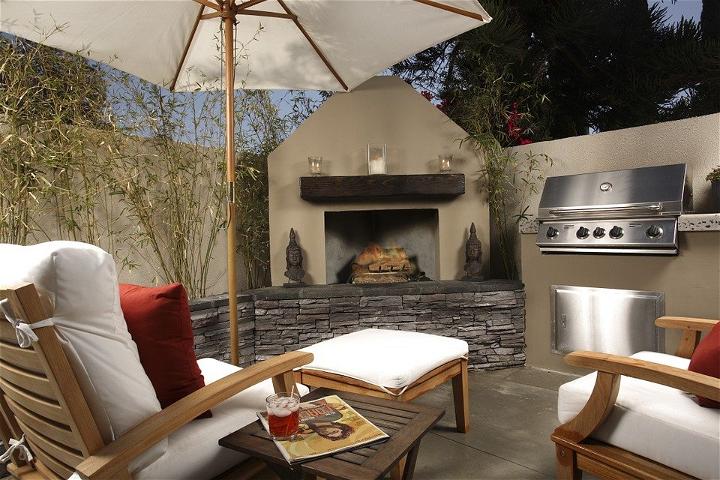 You should make the most out of your garden in order to ensure unlimited fun. A great way to do it is to have a drink-making center for everyone. You'll also want patio furniture and a cookout area for barbeques. If there's space you should build a pool and don't forget to have a centerpiece as they're great conversation starters. Set up a sound system for louder parties and create shade so nobody is uncomfortable. Finally, it's also smart to install some lighting so that the party could continue at night!