When it comes to home improvement, the exterior is often neglected. People put all of their effort into making sure the inside of their house looks perfect, but they forget that the outside is just as important! A well-decorated exterior can make your house look aesthetically pleasing and can increase its value. In this blog post, we will discuss six ways that you can decorate your house exterior and make it look amazing!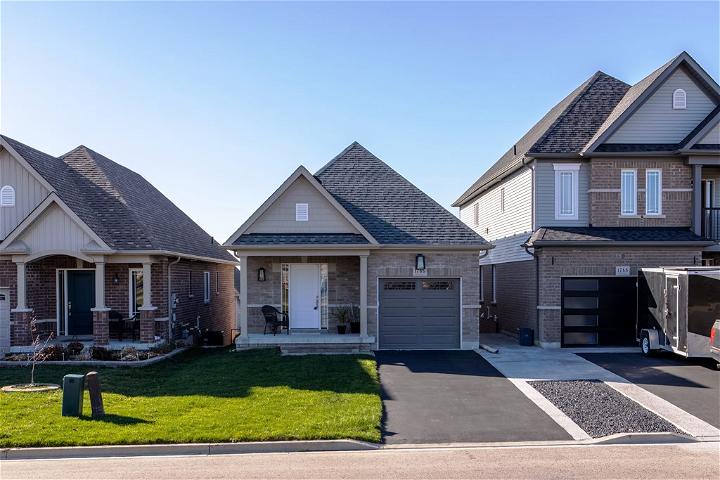 You Can't Have An Aesthetic House With Bad Roofing
You can't have an aesthetic house with bad roofing. Your roof is one of the first things people see when they look at your house, so you want to make sure it looks good! There are a few ways you can improve your roofing and make it look nicer.
The first is to find a roofing company that specializes in aesthetic roofing. This company will be able to help you choose the right materials and colors for your roof so that it looks its best. They will also be able to install your roof correctly so that it lasts for years to come. When you work with one of the best roofing companies in your area you will see just how big of a difference they can make on the overall look of your house. Another way to improve your roofing is to simply keep it clean.
Over time, dirt and debris can build up on your roof and make it look dirty. You can hire a professional roof cleaning company to come out and clean your roof for you, or you can do it yourself with a power washer. Either way, keeping your roof clean will make a big difference in its overall appearance. Lastly, you can add some aesthetic touches to your roof such as painting it or adding decorations. This is a great way to really make your house stand out from the rest!
Use Textures And Colors
What are some ways you can add texture and color to your home exterior? One way is to use textured paint. This can be used on both the outside and inside of your home. It can also be used to highlight architectural features or simply add interest to a bland wall. You can also add texture by using stucco, brick, or stone veneers.
These can be used on accent walls or as a whole house exterior finish. Another way to add texture is to use landscaping stones or mulch in your flower beds. This will not only add color and texture but also help to control weeds and erosion.
Finally, you can add decorative elements such as shutters, planters, and door knockers to add both color and texture to your home exterior. By using a combination of these elements, you can create a unique and visually appealing home exterior that is sure to impress your friends and neighbors. So get out there and start adding some texture and color to your home exterior today!
Plan Your Landscaping
Your landscaping should be planned out before you start planting. You need to take into account the space you have available, the sun exposure, and what kind of plants will work best in your yard. You can begin planting once you have a strategy!
If you don't have a lot of space, that's no problem. You can still have a beautiful garden by planting in containers. You can even get creative and hang plants from your porch or balcony. Don't forget to add some lighting! Strings of lights or solar-powered lanterns are a great way to brighten up your yard and make it more inviting at night.
A well-planned garden stands out way more than an overgrown one. If you need help getting started, there are plenty of books, websites, and even classes available to teach you the basics of landscaping. It's simple to become addicted once you get going!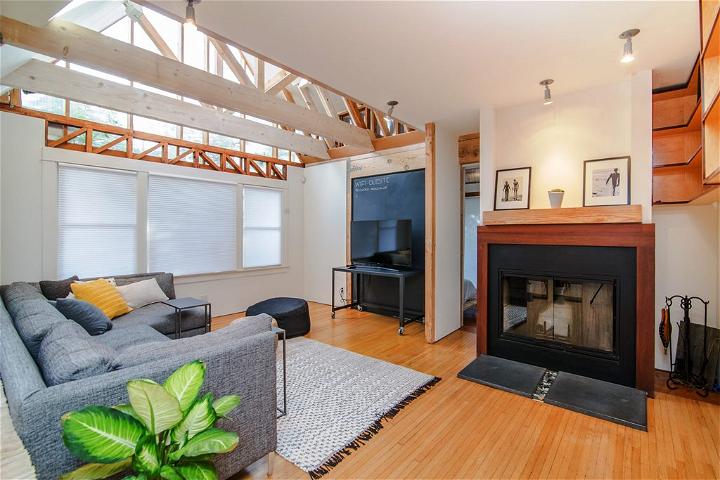 Use Only The Best Materials
There is no point in using subpar materials when you are trying to improve the look of your home. Not only will it not look as good, but it will also not last as long. Use only the best paints, bricks, stones, and whatever else you need to make sure that your home looks its best. This is especially important if you are trying to sell your home, as potential buyers will be put off by a home that doesn't look well-maintained.
Plus having an amazing-looking home as a side-effect of using high-quality materials is just an added bonus! Who wouldn't want their home to be the envy of the neighborhood? So don't skimp on materials, it will only come back to bite you in the end. Trust us, we know from experience!
Add Some Durable Garden Furniture
One way to make your house exterior more aesthetically pleasing is to add some durable garden furniture. This can provide a place for you to enjoy the outdoors while also adding some visual interest to your yard or garden. Look for furniture that is made from weather-resistant materials and that has a stylish design.
Another great way to improve the look of your home exterior is to add some potted plants. Plants can add color and life to any space, and they can also help to create a more inviting atmosphere. Choose plants that are appropriate for your climate and that will thrive in the conditions in which you live.
Add Some Curb Appeal With Lighting
Adding some curb appeal doesn't have to be expensive or difficult. One way to do it is by adding some lighting. This can be done in a number of ways, such as solar lights along your walkway or floodlights near your garage. You could also add string lights to your porch or patio for a festive touch. Whatever type of lighting you choose, will help your home stand out and look more inviting.
Another way to add curb appeal is by sprucing up your front door. This could involve painting it a different color or adding some new hardware. You could also hang a wreath or other type of decoration on the door to really make it stand out.
In conclusion, there are many ways to make your home exterior more aesthetically pleasing. By using a combination of these tips, you can create a unique and visually appealing home that is sure to impress your friends and neighbors. So get out there and start adding some texture and color to your home exterior today!