Most of us desire a house that is comfortable, fashionable and represents our personalities when it comes to arranging our living areas. While there are many materials to choose from when it comes to furniture, such as stainless steel, bamboo, or glass, natural wood is always an excellent option. As a result, here are some recommendations for the types of wooden furniture to add to your house.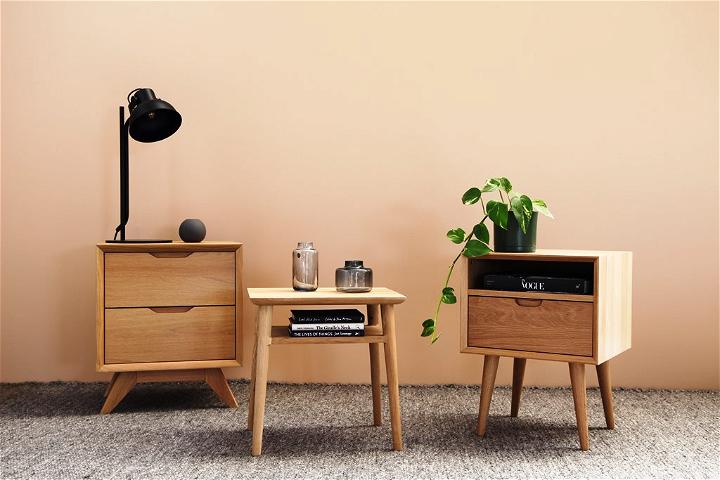 Color and Wood
Choose lighter colored or natural woods like oak, ash, or pine if you want a clean, white tile kitchen. These hardwoods are lighter in color and go well with the kitchen's clean white. If you desire a velvet sofa in your living room, pair it with a table made of deep mahogany or walnut. While contrasts can be effective, it's preferable to utilize wood tones that complement the room's color scheme.
French Wooden Furniture
Simple and empty rooms may be transformed into attractive ones with French furniture. For example, in a space with few ornaments or accessories and plain-colored, basic walls, this sort of furniture may provide a sense of elegance and class. French furniture is often created with the highest quality fabric and materials. As a result, it's not unexpected to see a slew of vintage French furniture for your bedroom on the market these days. Choose furniture made of hardwood materials to ensure that it will last for decades. This form of furniture may be used in a variety of rooms of various sizes, shapes, and styles. The French design may be smoothly modified for many types and styles of furniture, allowing it to fit into any area or room in your home.
Dining Room Table
Oak is the most common wood used to make dining tables because it is durable and can withstand heavy use over time. Another advantage of oak is its patterning, which is one of the reasons it is so popular in table construction because it allows the beautiful wood grain to shine through. It's ideal for use in the family home because it can withstand moderate impacts.
Elm is another robust and long-lasting wood that works well for dining tables. It has superb color and patterning, making it ideal for decorative furniture pieces. Elm is a close relative of oak, and its interlocking texture and resistance to splitting make it an excellent table material.
Pine is a softwood that is easy to get by. It's a common choice for furniture making because it's easily available and inexpensive. A pine table is simple to maintain, with minor dings and dents easily waxed and blended in.
Chairs
Hardwoods are the greatest choice for chairs, yet some of the most comfortable chairs are made from the softest woods. No other wood compares to oak in terms of conventional strength and lifespan. It features a tight, rather erratic grain pattern. This suggests that the grain pattern is unlikely to split down. It doesn't shrink as much as other semi-hard woods, and it has the classic aesthetic of quality furniture.
Mahogany is an obvious choice for constructing chairs because it is readily available all over the world. Mahogany is easy to work with because of its warm colors and semi-soft texture. It has a straight grain, integrates well, and is reasonably sturdy due to laminated straight-grain patterns, making a mahogany chair almost split proof.
Like oak, maple has a very tight grain pattern that is also chaotic. On a scale of hardness, maple is the second hardest domestic hardwood after birch, which is rarely used for furniture. Maple has a bright, light-colored glow that makes it ideal for chairs, but it should only be cut with the finest carbide-tip saws and drill bits. The smooth, firm surface on the inside of dowel holes might make it difficult for the glue to adhere. When making a chair out of maple, extreme caution and patience are required.
Redwood and cedar are two of the oldest woods in use, as well as the most conventional. These are also the main two kinds of wood that are suited for outdoor use since they do not decay or disintegrate. Because of the small elasticity, cedar and redwood are soft, simple to work with, and quite comfortable. Redwood and cedar are nearly primarily utilized in a picnic, deck, and lawn chairs, even though they are not typically used for elegant furniture.
Wooden Bed
The wonderful thing about wooden bed frames is that they may come in a range of various types of wood, which can better fit your needs. This affects cost as well, so choose the less expensive wood if you want something more economical. Here are a few common alternatives, ranked from most costly to least expensive, along with some distinctive features each has to offer:
Oak is more costly than pine. Hardwood is often considered to be the best for a bed frame.
Pine is less expensive than oak. It is one of the most often used softwoods.
Birch is a cost-effective option; a timber that works well with clean, modern lines.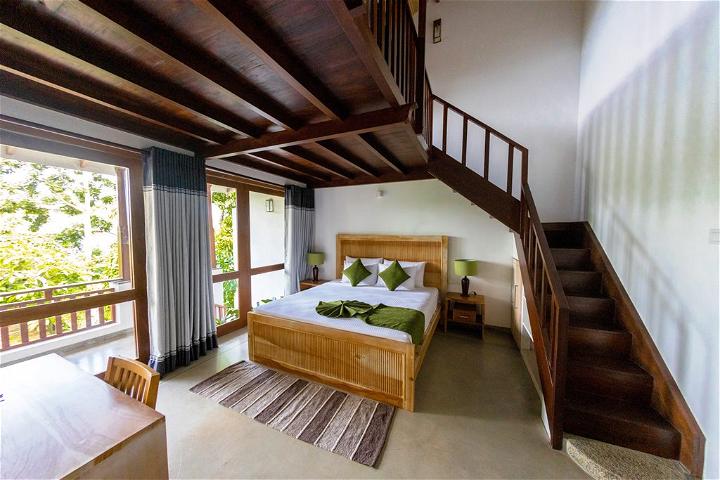 Closet
The optimum sort of wood for a closet is determined by a variety of factors. Thick and dense wood is frequently the finest choice for storing large and difficult goods in a closet. Lightweight wood or other thin materials may be excellent for pantry or bedroom closets. Plywood is one of the most adaptable and trustworthy closet shelving materials you can employ, whether you're replacing old cabinet drawers or starting from scratch. Because of its strength and resistance to sagging and warping, this type of wood is an excellent choice for closet shelves. This is a luxury and beautiful wood that may be used for a variety of household items, including closet storage. This material is a type of hardwood, which means it is heavier and more difficult to drill and cut than other types. Cherry, on the other hand, is surprisingly light and easy to work with even though it is hardwood. With a rich, warm tone, cherry is the wood of choice for shelving systems and for a closet shelving unit that will be used to exhibit stuff.
Although the proper wood may complement nearly any design, determining what sort of wooden furniture to buy is difficult. Many aspects are at play, and we hope we were able to provide you with a clear picture of what you should do.