A home is so much more than just four walls and a roof. It's where we raise our families, make memories, and build our lives. It's the place we come to after a long day at work, the spot we retreat to when we need some peace and quiet, and the sanctuary we turn to when we need to feel safe. Our homes are our refuge, and it's no wonder we want them to be as beautiful as possible. From photos and pictures to paintings and sculptures, there are endless ways to make your home a reflection of your unique style and personality. But what if you're not an artist? Or you're not sure where to start? Here are eight ways you can add beauty and curb appeal to your home, no artistic talent is required.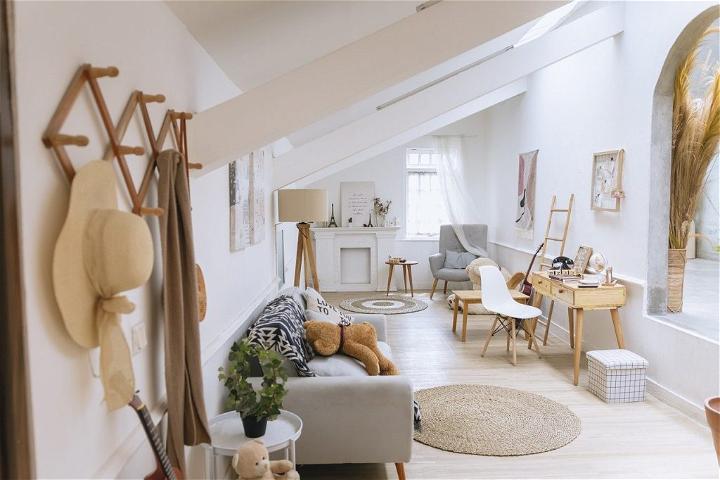 1. Change the Appearance of Your Walls
One of the easiest and most affordable ways to add beauty to your home is by changing the appearance of your walls. You can do this by painting them a different color, adding wallpaper, or using decorative border trim. If you're not sure what color to choose, consider using a neutral tone like beige, tan, or white. This will give you the flexibility to change your mind later on if you decide you want a different color. Claddings are also an option if you want to change the material of your walls. There are many different types of cladding available, including wood, stone, and brick. In addition, by using a cladding calculator, you can get an idea of how much material you will need. This is important to keep in mind because you'll know how much money you need to budget for the project.
2. Change Your Windows and Doors
One of the first things people notice about a home is the windows and doors. If your windows are old and outdated, consider replacing them with new ones. There are many different styles of windows available, so you're sure to find something that fits your taste. You can also add shutters to your windows for an extra touch of beauty. If you're looking for something more drastic, you can replace your doors as well. Again, there are many different styles to choose from, so you're sure to find something that fits your home.
On the other hand, if your windows and doors are in good condition, you can still add beauty to them by painting them a different color. This is a quick and easy way to give your home a fresh new look.
3. Add Curtains
If you want to add some beauty and curb appeal to your home, curtains are a great way to do so. Adding curtains can have several effects on the appearance of your house. You can change the overall feel of the room by adding some color or patterned curtains. Curtains also help keep out drafts and make it seem warmer in cold weather by trapping heat in.
Installing curtains is a relatively easy task that you can do yourself. Most curtain rods come with instructions and are very easy to install. Once you have installed the curtain rod, simply hang the curtains and enjoy your new look!
4. Display Pictures
One way to personalize your space and add some beauty to your walls is by displaying pictures. This is a great way to show off your family, friends, and memories. You can display pictures in frames of all shapes and sizes. For a more unique look, try using different colors and textures of frames. You can also group pictures together to create a collage effect.
Hanging pictures is a simple way to add some life to your walls and make your house feel like a home. However, keep in mind that the size of the picture should be in proportion to the size of the frame. You don't want a small picture in a large frame or vice versa.
5. Improve the Lighting
Another creative way to make your home look and feel more inviting is by improving the lighting. This can be done by adding lamps, sconces, or track lighting. You can also use different light bulbs to change the mood of a room. For example, you might want to use softer lighting in a bedroom or bathroom. Or you might want to use brighter lighting in a kitchen or office.
In addition to adding new light fixtures, you can also change the position of your existing ones. For instance, you might want to move a lamp from one side of the room to the other. Or you might want to raise or lower a chandelier. By making small changes like this, you can have a big impact on the overall look and feel of your home.
6. Make it Cozier
Cozy homes are inviting and make people want to stay for a while. There are many ways you can make your home cozier. For example, you might want to add a comfy rug or some throw pillows. You can also change your seating to make it more comfortable. For instance, you might want to add a recliner or some bean bag chairs. In addition, you can add some decorative accessories, such as a vase of flowers or a bowl of fruit.
One easy way to make your home feel cozier is by using warmer colors. These colors will help create a cozy and inviting atmosphere. You can use them on your walls, furniture, and accessories.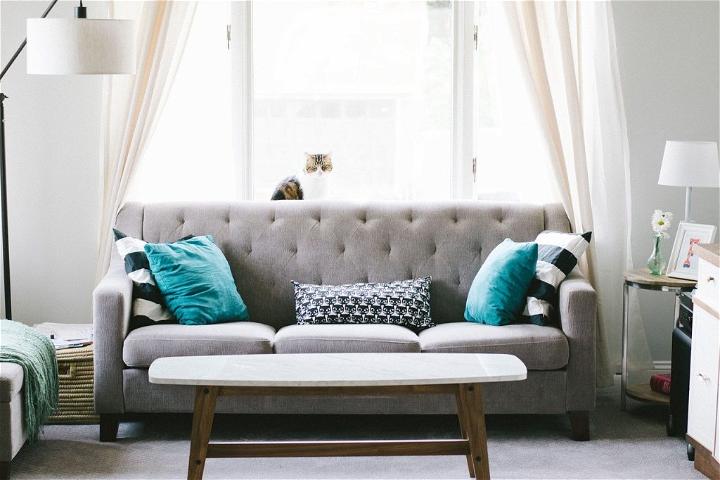 7. Add Some Plants
Finally, consider adding some plants to your home. Not only do plants add beauty to your surroundings, but they also have many practical benefits. For instance, plants can help improve the air quality in your home and reduce stress levels.
There are many different types of plants that you can add to your home, such as aloe vera, spider plants, and peace lilies. Choose a plant that fits your style and needs. If you don't have a green thumb, don't worry! There are many easy-to-care-for plants that are perfect for beginners.
8. Painting Your Deck
If you're looking to add a fresh look to your home's exterior, painting your deck is a great way to do it. But before you start painting, there are a few things you need to do to prep the deck surface and ensure a smooth, even finish.
Also, there are a few things you need to know to paint your deck like a pro. The first is what type of paint you will use. There are many different types of deck paints on the market, so it is important to choose one right for your specific needs. The second thing to consider is the color scheme you would like to use. Once you have decided on these two things, you can begin to prep your deck for painting.
Painting your deck can be a rewarding experience. With a little time and effort, you can have a beautiful deck that will provide years of enjoyment. By following these simple painting tips, you can ensure that your deck looks great and lasts for many years.
By following these eight tips, you can add beauty and curb appeal to your home. You'll be surprised at how a few small changes can make a big difference. So get started today and enjoy your new and improved home!