As per research, clay gives physical and mental relaxation. The reason; humans are also made up of clay. Therefore, this activity of clay pot crafts will not only add a beautiful piece to your house but will also relax you. Clay pot crafts are a fun and quickest DIY. It can equip your outdoor with a classy ingredient! You can make a variety of decorative pieces with a simple clay pot. You will be amazed that how a simple clay pot can be turned into an utter beauty. Grow natural or artificial plants in these clay pots and bring life in your outdoor area. The clay pots can also be used for indoor space.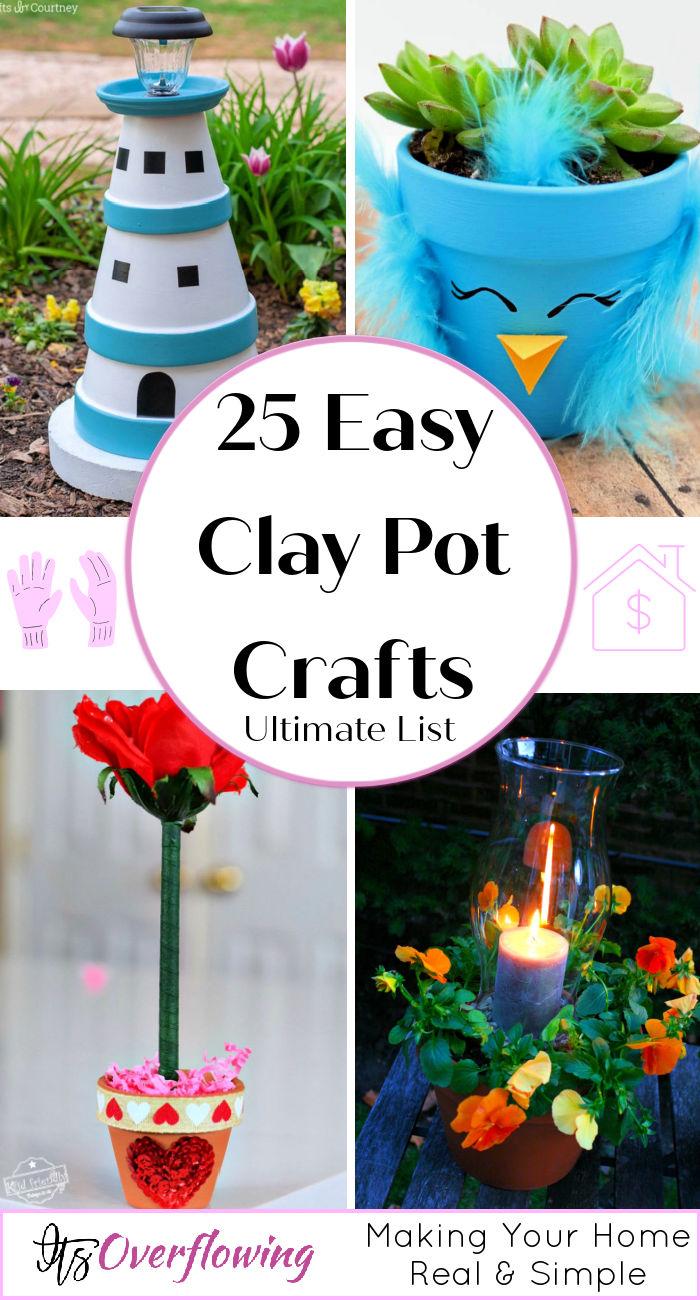 Playing with clay pots is totally up to you. Keep in mind the theme and decor of your house and work on the clay pot crafts accordingly. Paint the pots which will go with the colors of the house. You can use multiple pots and arrange them to make a masterpiece. The clay pot crafts will show you some wonderful clay pots decorations ideas about how you can transform a simple clap pot into a unique and beautiful piece. Hop on to them and take out your brushes. Time to paint some creativity out.
1. Clay Pot Photo Gift Craft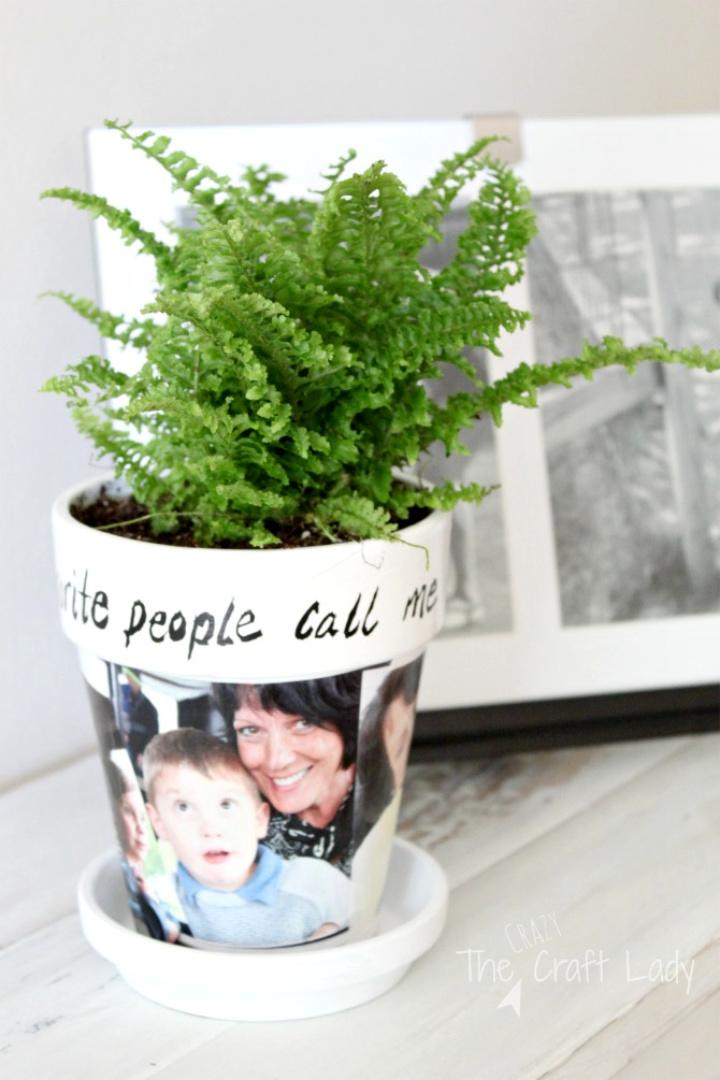 The clay pot craft is a versatile kind of craft that can be adapted in accordance with any event. It is super simple to do in just a few minutes and with only a few supplies. Clay pot, acrylic paint, plant, photos, and paintbrushes are the required supplies. Furthermore, check out the quick tutorial! thecrazycraft
2. Clay Pot Wreath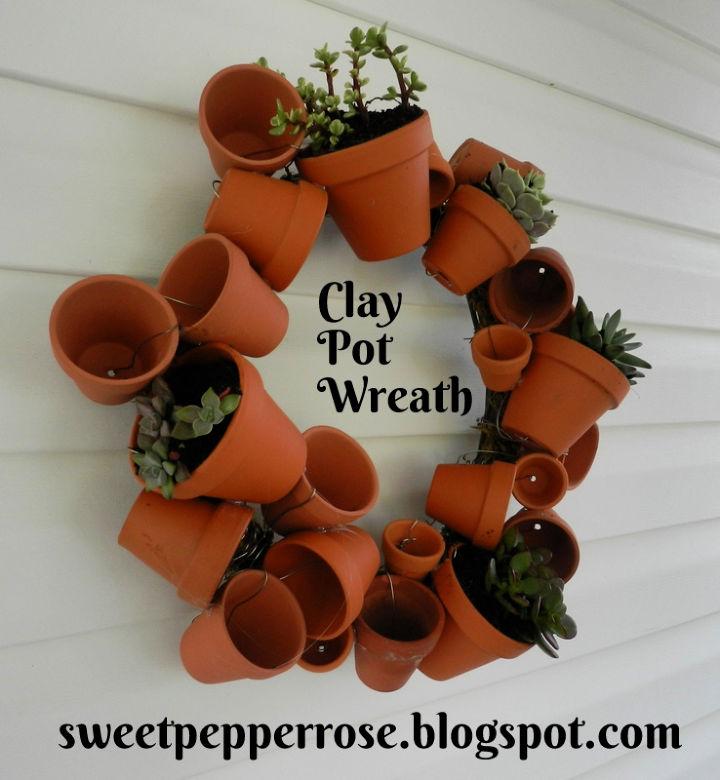 Try out something new and different this time at Christmas. This clay pot wreath will be such an eye-catchy piece of decoration that can be mounted on your door. Gather your materials and supplies and get started. You will need 4'' clay pots, gauge wire, wire cutter, glue gun, and sticks. sweetpepper
3. Terra Cotta Fountain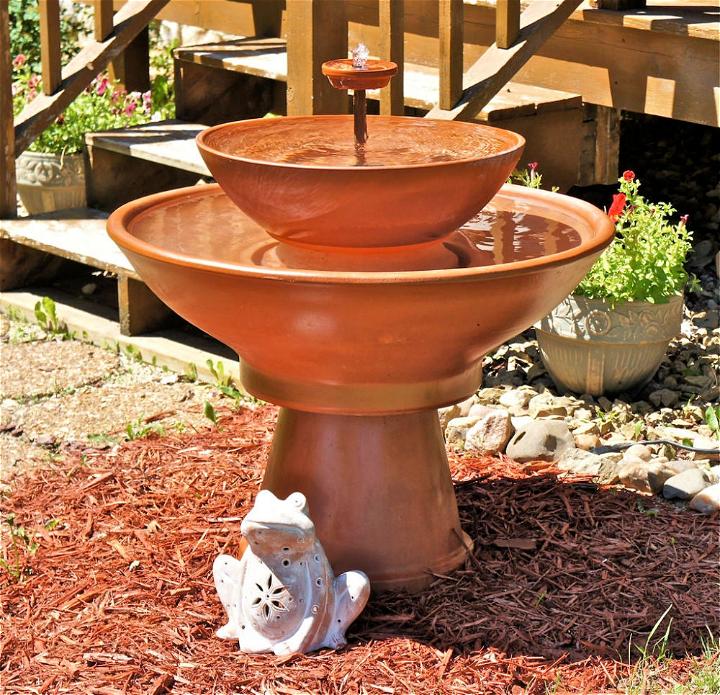 This charismatic terra cotta fountain is a substantial size fountain, perfect for your small-sized garden. Providing you with a pleasing natural outdoor look, these fountains stand about 32" tall, upper bowl and lower basin is about 21'' and 32''. Hit the link to walk through the step wise guide. instructables
4. Decorative Shell-Encrusted Flower Pot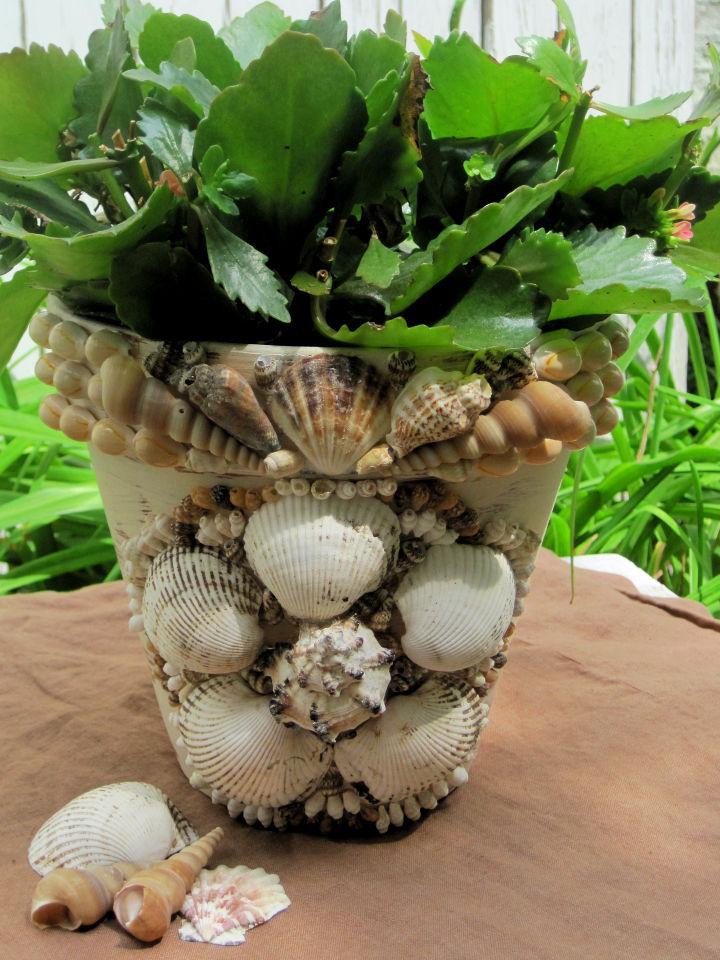 It is always fun to experiment with new crafts by combining items and supplies. The decorative shell-encrusted flower pot is that perfect example here. You just need a plain clay pot with a seashell to adhere to it, and ta-da, your embellished pot with a pretty pattern, is ready to show off. opulentcottage
5. Clay Flower Pot Wind Chimes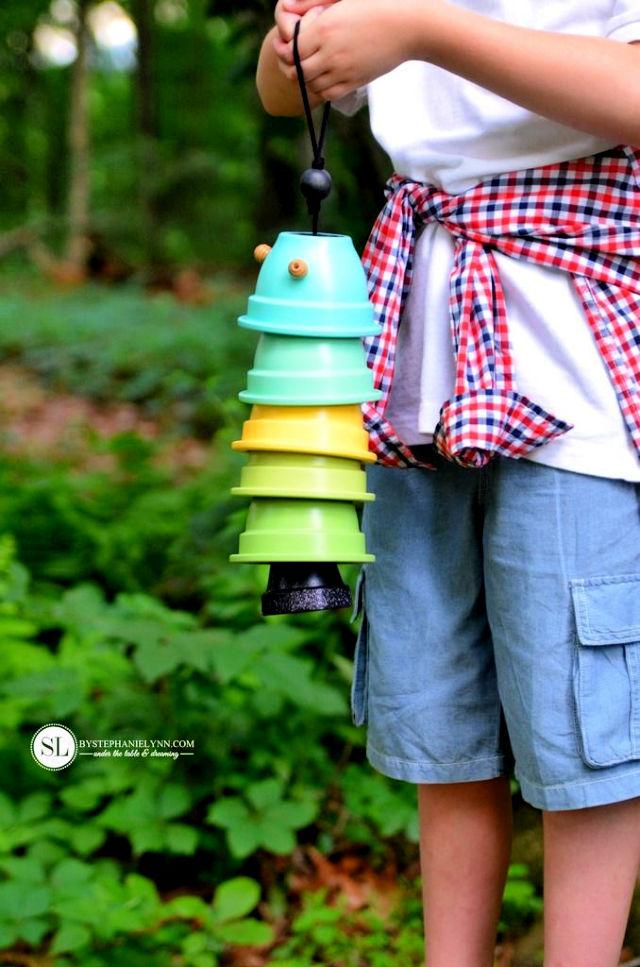 With the holiday season around the corner, you must be thinking of doing some fun crafts to spend your holidays. Here is a flower pot that will fascinate your garden with its wind chimes. Plus, you can hang them in your garden all summer long. Grab cording, clay pots, beads, and paint. bystephaniely
6. Flower Pot Toadstool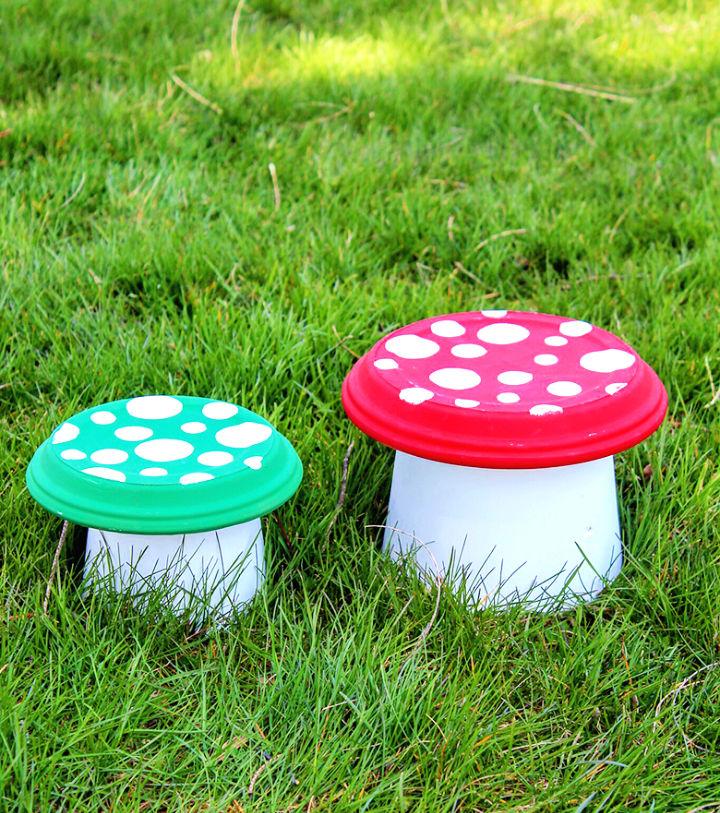 It's time to craft something for kids so that they can go wild with it. This flower pot toadstool is a magical clay pot craft that will allow your kids to have outdoor fun with it. Follow the step by step instructions to instruct yourself how to make DIY clay pot craft from terra cotta flower pot. messylittlemon
7. Clay Pot Lighthouse Garden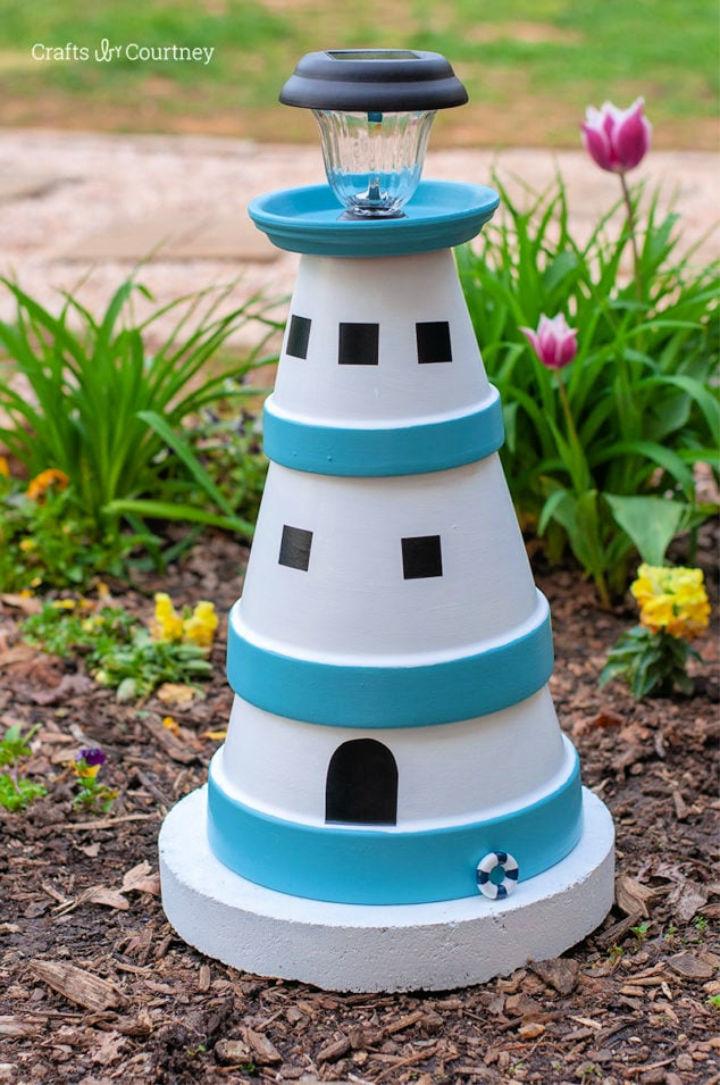 Get in line, if you want to transform a plain clay pot into a terra cotta pot DIY lighthouse. It's a purely garden based project that will give you pleasant vibes, every time you will have a walk there. Supplies you will need are clay pots, solar light, glue, picket fence, poolside, and paintbrush. craftsbycourtney
8. Spring Chick Succulent Planter Craft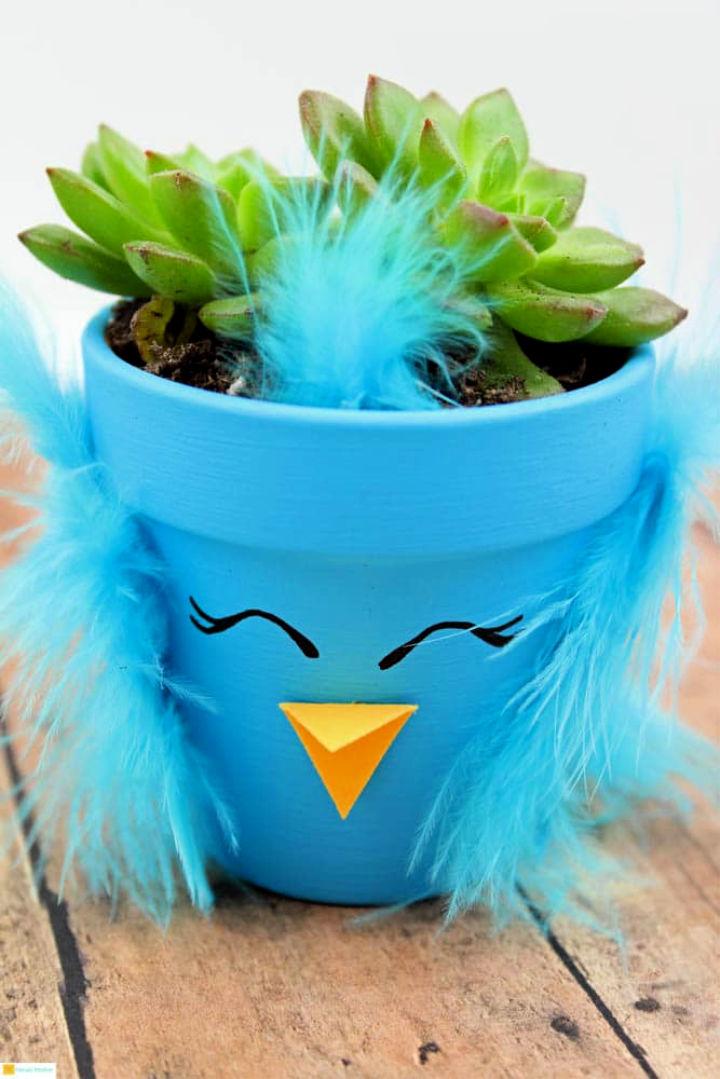 If you want to give someone a gift that has a handmade and homemade touch of craft, these spring chick succulent planters make a beautiful present. Anyone would love to receive it with bliss. Supplies are just glue, cardstock, pots, paint, feathers, scissors, and black paint pen. merakimother
9. Coastal-themed Clay Pot Lighthouse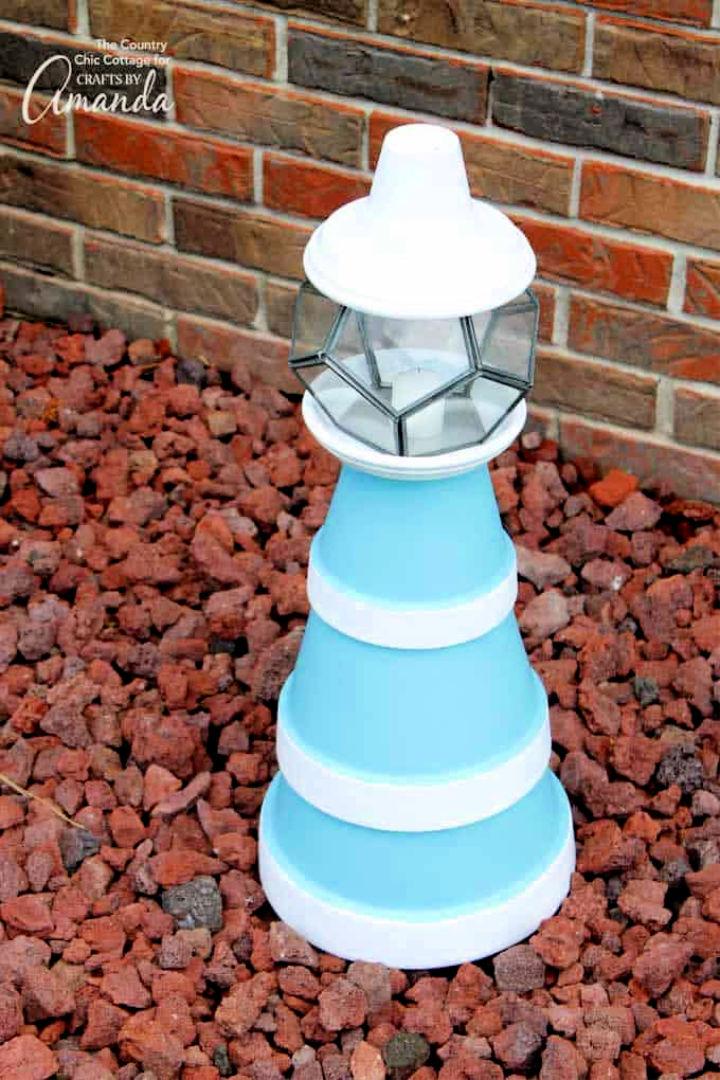 Clay pot lighthouse will make a superb piece of garden decoration. Not only this, but coastal- themed clay pot lighthouse will also look marvelously beautiful on a fireplace mantel, coffee table or sofa table. Read on what supplies you will need and the crafting tips of this project here. craftsbyamanda
10. Flower Pot Oreo Dirt Pudding Cups

Have you ever thought of treating your kids in a chic way? If not, you must do it now! This mouth-watering dessert will look more scrumptious in this flower pot, pudding cups that have the Oreo dirt. The best part is, it involves no baking, and you will end up doing this in just three steps. theinspiration
11. Clay Pot Wind Chimes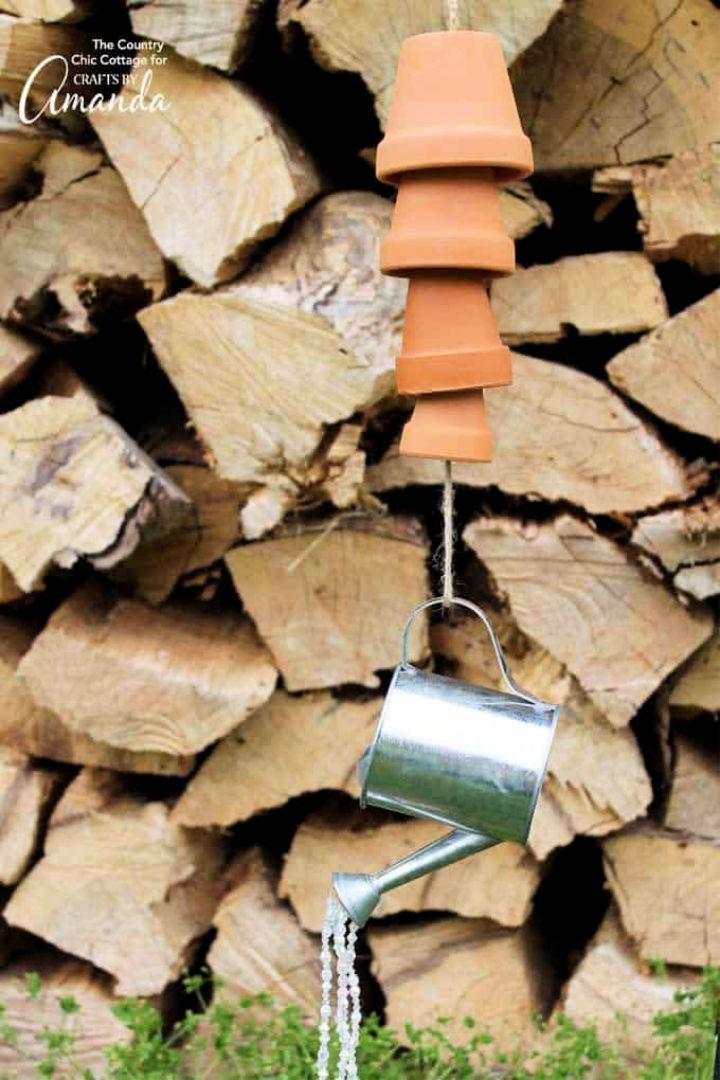 There is always a specific time of the year when you want to spend more time in the garden than indoors. Make your time worth spending by having some music in the garden and by crafting this terra cotta pot wind chimes. For this, you just need mini pots, beads, some twine, and cord. craftsbyamanda
12. Clay Pot Essential Oil Diffuser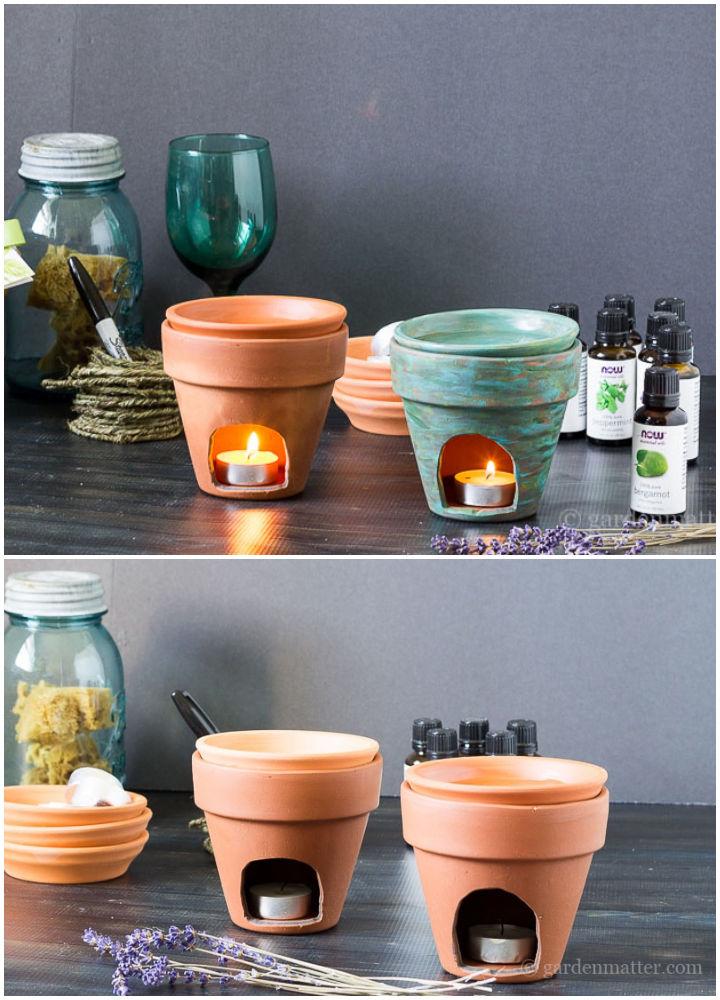 With this project, you are going to save your many dollars on room sprays and incenses. This DIY essential oil diffuser will let you craft a gift by staying in the budget. Also, it will give you a chance to create fun on your own. Gather your supplies that include clay pots, tea light candles, and Dremel tool. hearthandvine
13. Clay Pot Unicorn Craft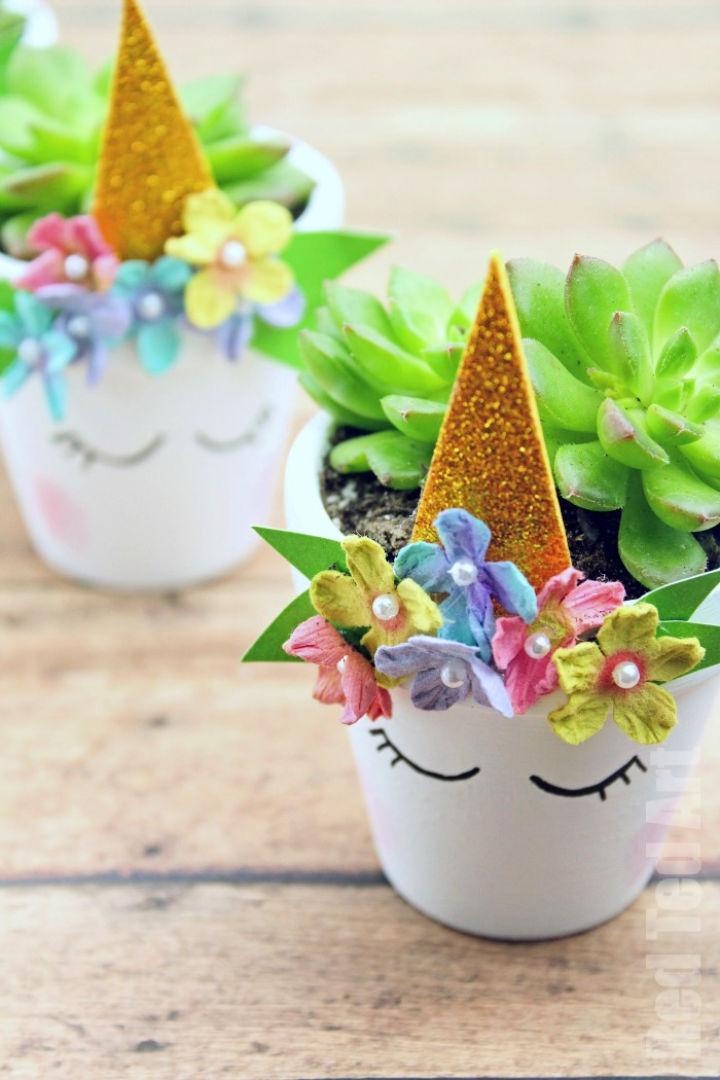 Make your interiors as well as exteriors of your home way more mesmerizing and fascinating than before with this DIY unicorn planter. The succulent planters will look uber-cute to any spot or corner. Click the link to find out the supplies list, crafting tips, and succulent caring tips. redtedart
14. Painted Fairy Houses for The Garden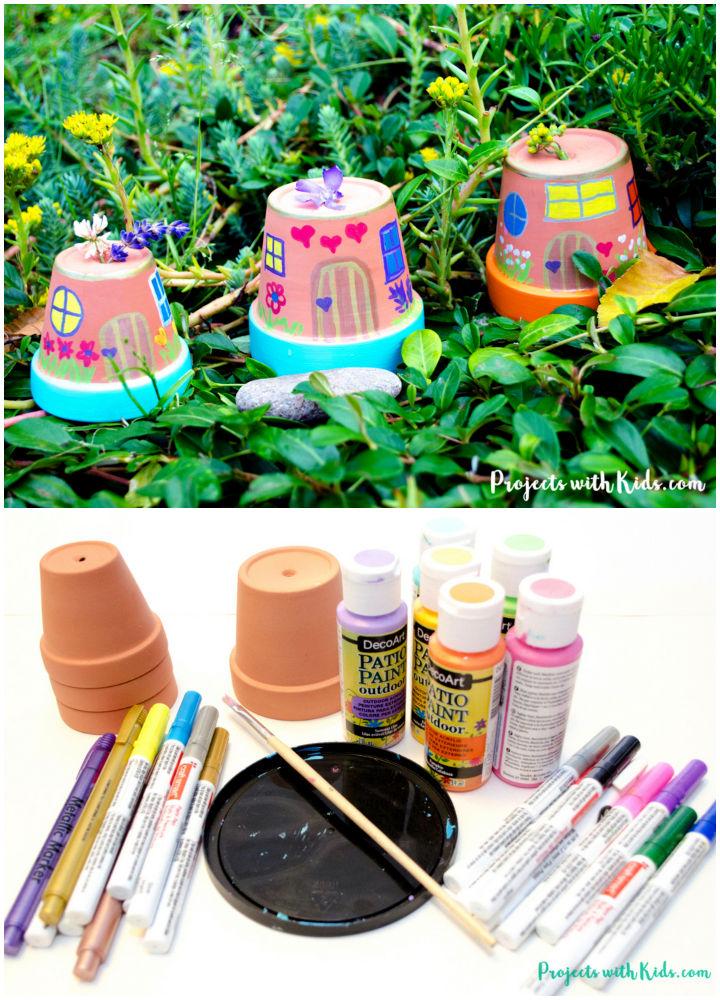 The idea of fairy houses for the garden will bring you and your kiddos together. When you team up, you will see it will become more easy to paint paint, creates more fun, and make an adorable fairy dollhouse. Required supplies are pots, paints pen, craft paint, paintbrushes, and mod podge. projectswithkids
15. Make Disney Inspired Ornaments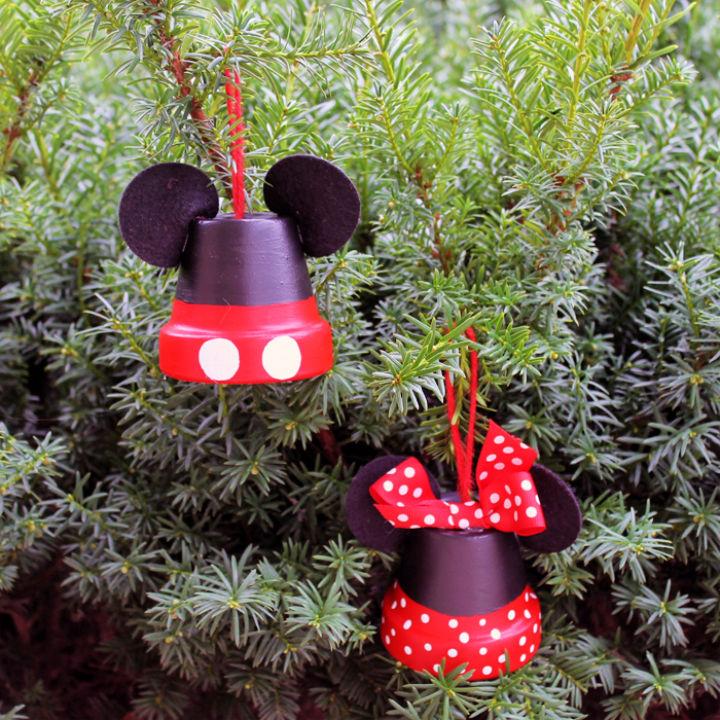 Voila! Make your garden a vision! This clay pot craft is inspired by Disney ornaments. They make such beautiful and eye-catchy hanging decor. For this craft, supplies you will need are pots, brush, black felt, cutter, scissors, hot glue, and red twine. thecountrychic
16. Clay Pot Tiered Planter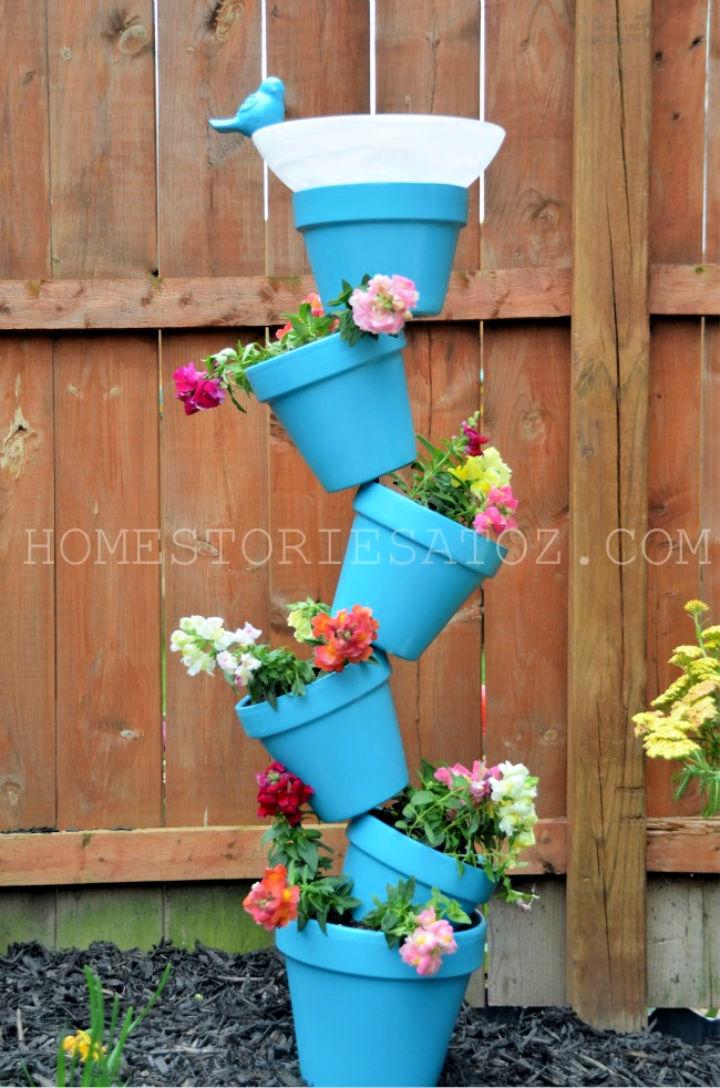 Let the visitors behold themselves when they step into your garden. This DIY garden planter and birth bath will do their job perfectly. It will catch the eyes of the onlookers plus, the birds can have a bath in heated days. Dive in to find out the supplies list with the details on instructions. homestoriesatoz
17. Spray Paint Marbled Planters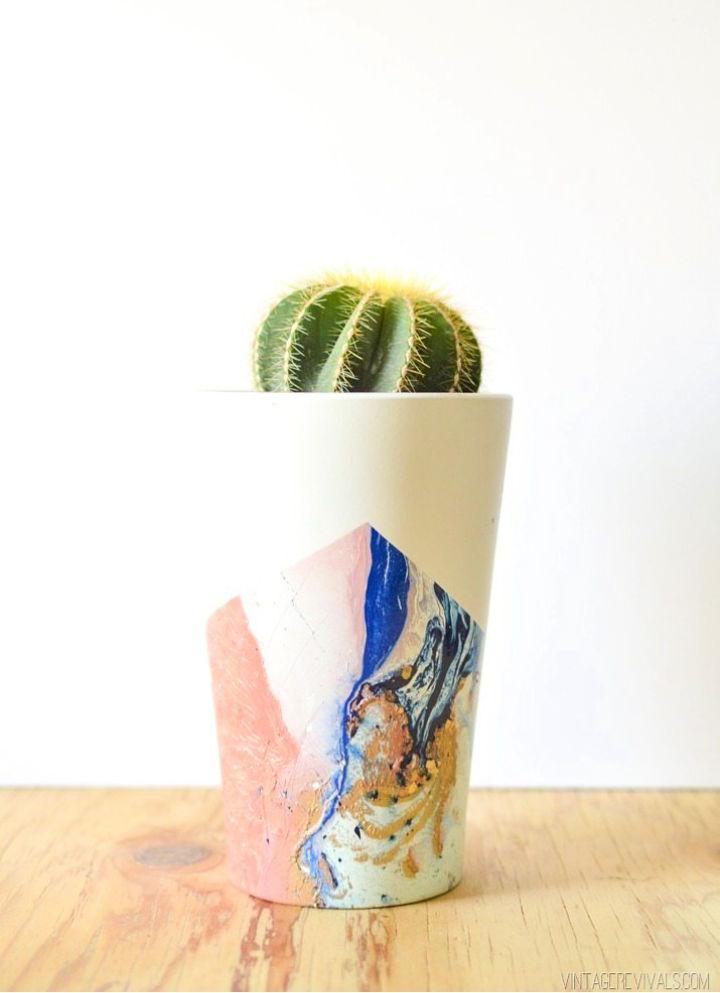 You must try this easy-peasy and totally fun project that will be finished off in a few minutes and is totally an affordable one. All you need is spray paint and some tips on how to shape a marble on a clay pot to make it a beautiful planter. Check out the how-to of this marbled planter here. vintagerevivals
18. Potted Candle Planters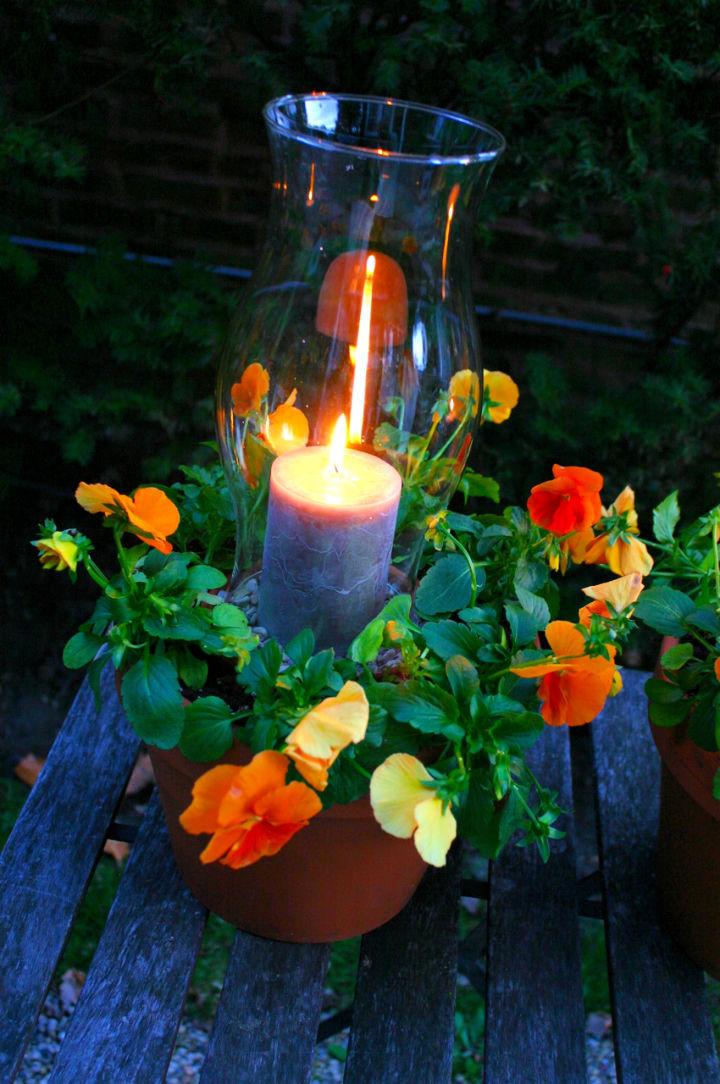 As Valentine's day gets around the corner, you must be thinking of a romantic dinner with your loved one. Right? We have such a fantastic idea that will make your Valentine memorable. Craft this potted candle planters yourself at home with the leads that are given in the link here. cfabbridesigns
19. Vertical Planter from Clay Pots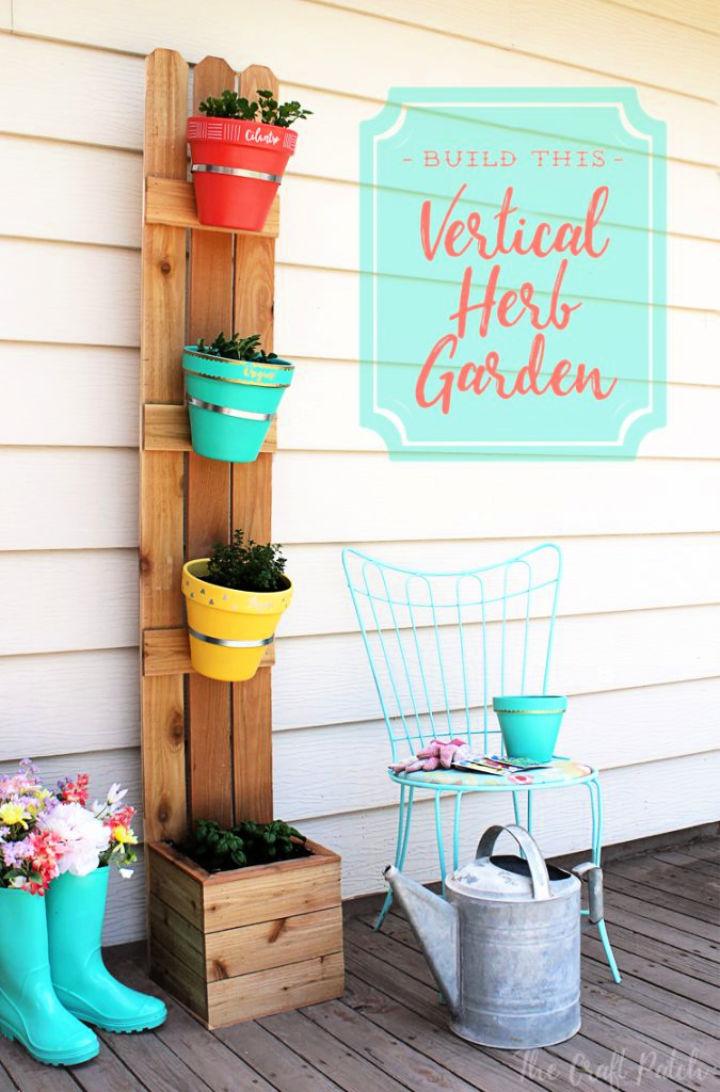 If you want some height in your decor system, here is what you exactly need right now. A DIY vertical planter that is made with fence slats and terra cotta pots. Spruce up your exterior game. Enlist the supplies like nails, screws, plastic sheeting, spray paint, pinewood, pots, and boards. thecraftpatch
20. Flower Pot Perfect for Mother's Day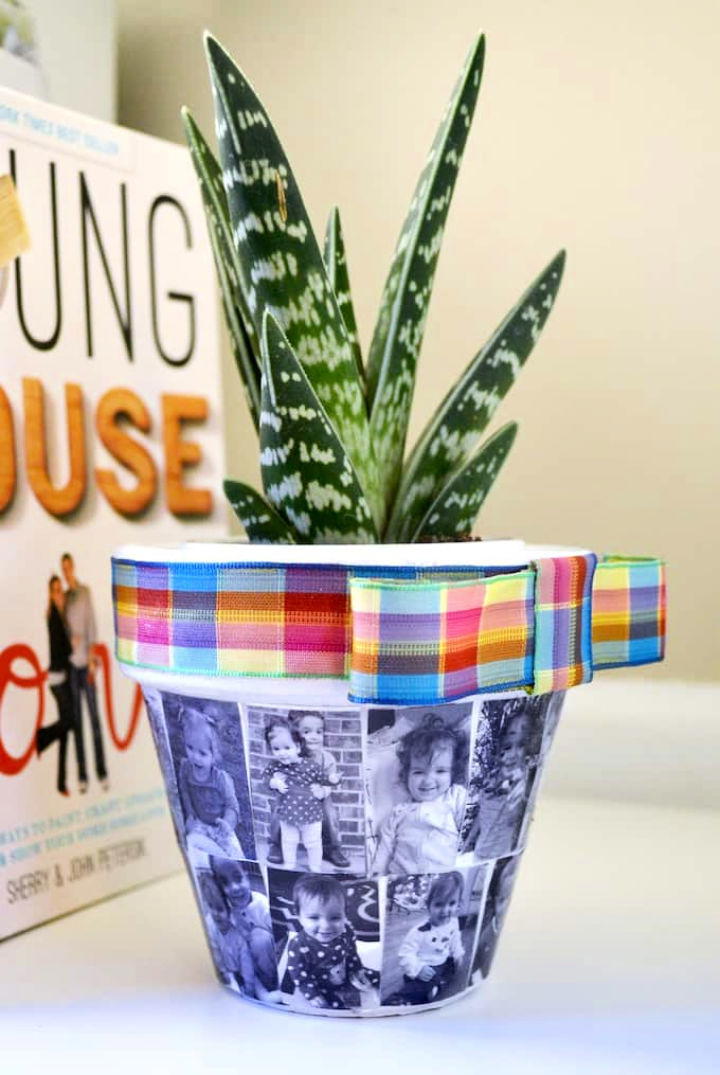 Beginner at crafting? No worries, this DIY flower pot's instructions have your back to spruce it up like a pro. A perfect project for Mother's day special or for grandparents alike. Gather your supplies at one place and start off, you will need foam brush, ribbon, terra cotta pot, hot glue gun, and spray primer. modpodgerocks
21. Outdoor Terra Cotta Candle Holders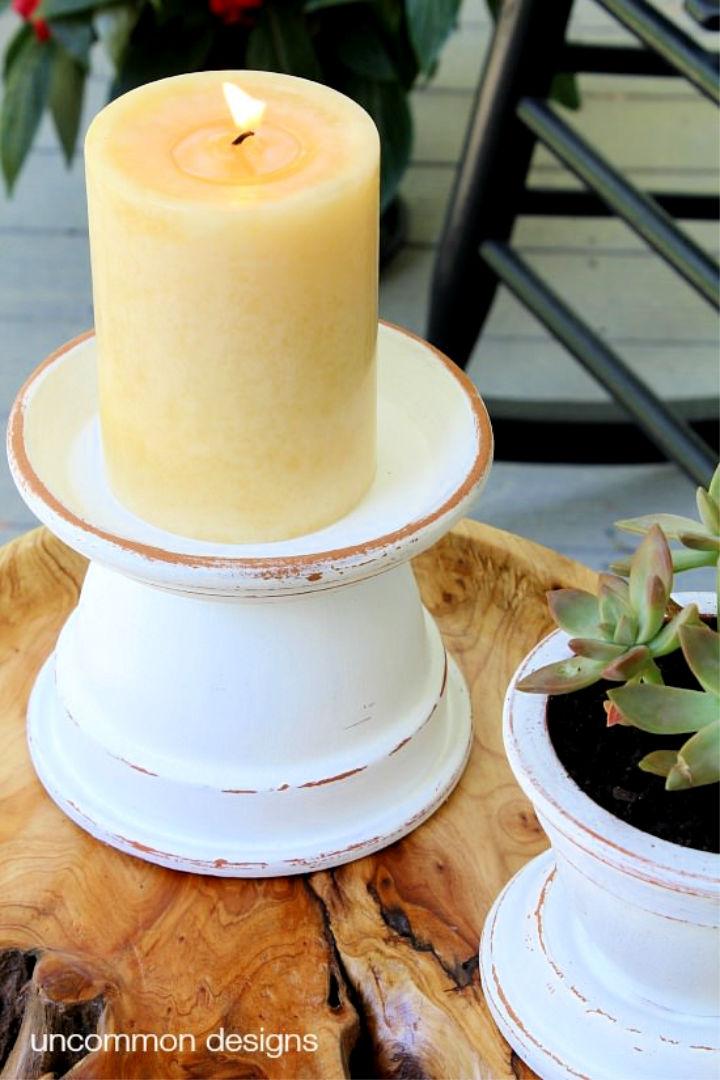 A candle stand using a clay pot; yes, you heard it right! A clay pot can be turned in just 15 minutes by following the simple 3 steps. Paint sand and glue. It is actually as simple as it sounds. Place an aromatic candle over this pot and flaunt in your own style. uncommondesigns
22. Colorful Cactus Painted Pots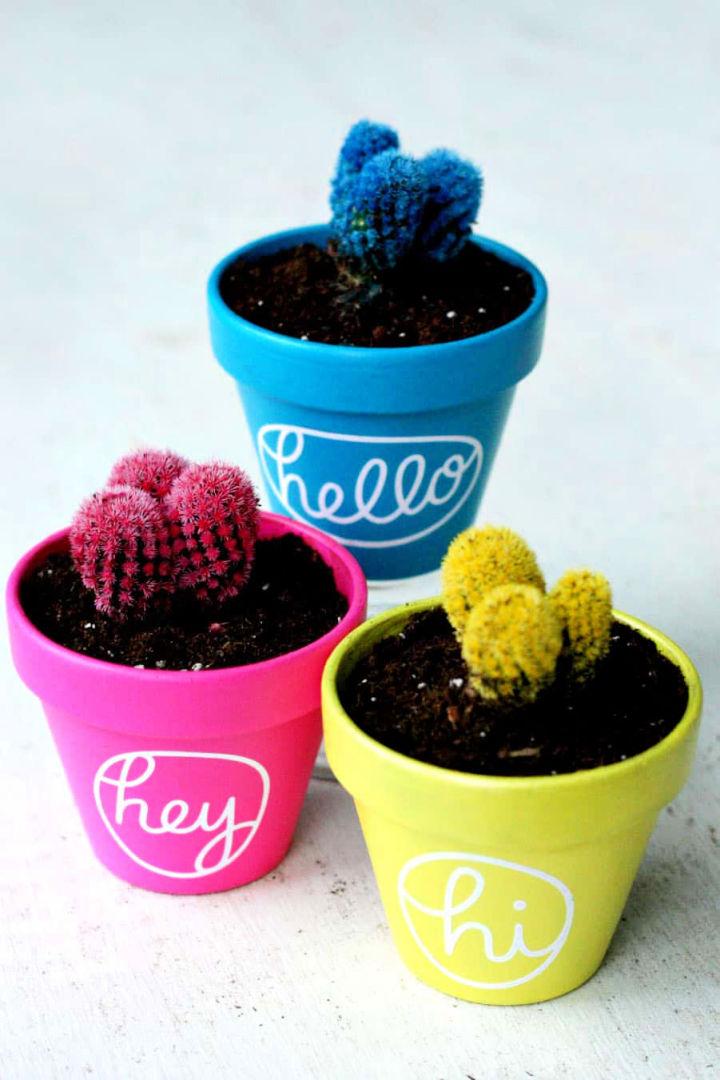 Paint the cactus pots with multi colors and place them in cactus of the same colors. You will be needing small clay pots, paint, brush, vinyl sayings, and cactus. The designs in this tutorial are equipped with some sayings as well. You can get the free pattern here. diycandy
23. Flower Pen and Terra Cotta Pot Craft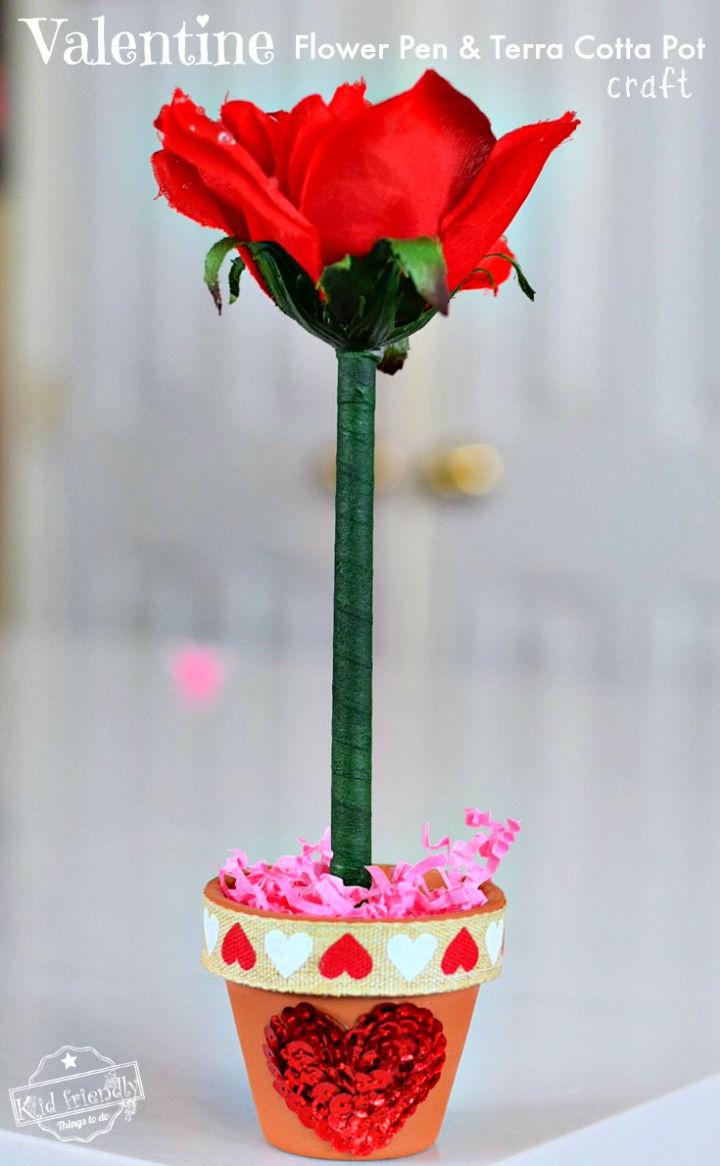 Make a terra cotta pot on valentines along with a flower pen and surprise your loved ones with a different idea. This gift will be you can plan this activity with your little ones as well. Hence, it can be turned into a family activity too. kidfriendlythings
24. How to Mosaic a Terra Cotta Pot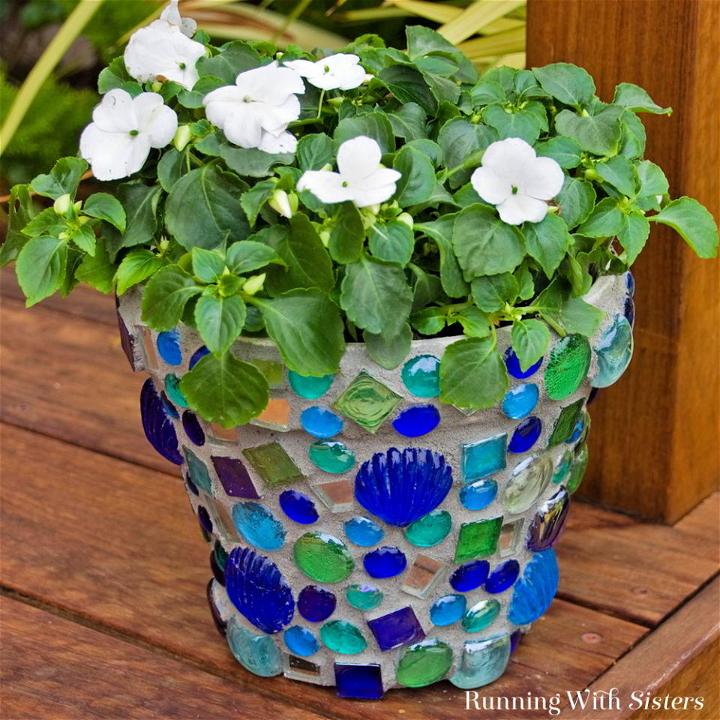 Equip your garden with a mosaic terra cotta pot, embellished with glass shells and marbles. You will need simple materials and tools. Arrange a terra cotta pot, marbles, glass tiles, sanded grout, mosaic grout sealer, spray paint, glue, sponge, drop cloth, paper towels, knife, and brush. runningwithsis
25. Clay Pot Family with a Cute House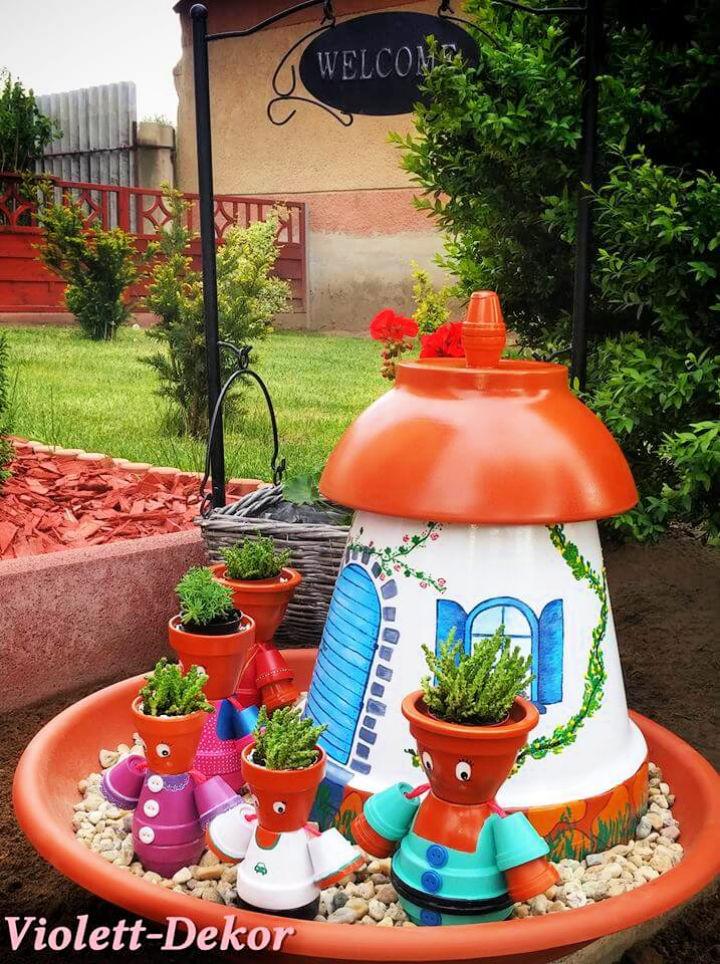 If your children have turned 8 and are older, plan this person's clay pot with them during vacations. They will be thrilled to make a person using simple clay pots. Plant some flowers in those pots and put them in your garden. thesprucecrafts
Conclusion: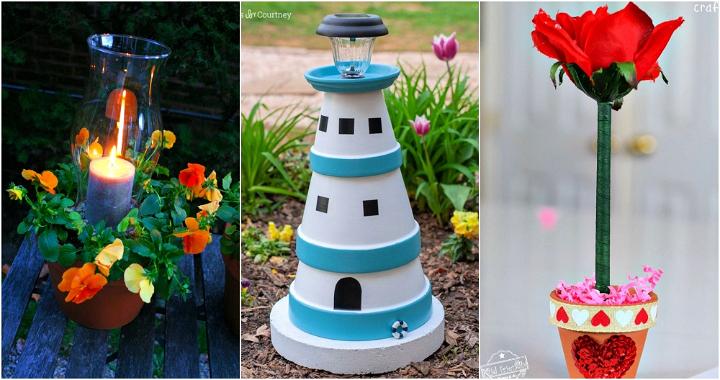 Clay pot crafts are something you will love doing during a stay at home. After watching these tutorials, you must have had a basic idea about clay pot crafts. Now use your aesthetics and make a makeover of a clay pot according to your own creativity. We are sure that you can do it.