If you love to spend time with your kids making crafts, then you may want to try out a few of these pine cone crafts with them. What to make with pine cones? See this list 30 easy and creative pine cone crafts and decorations to make with your kids. When it gets colder outside, parents tend to keep their children inside a lot to avoid them from getting sick. Meanwhile, you can do these fun little craft projects during those cool winter months. This will keep their mind off of the thought of going outside. They will just be so entertained at home! The best part is that the final results are so beautiful that you will be able to use these as decor pieces.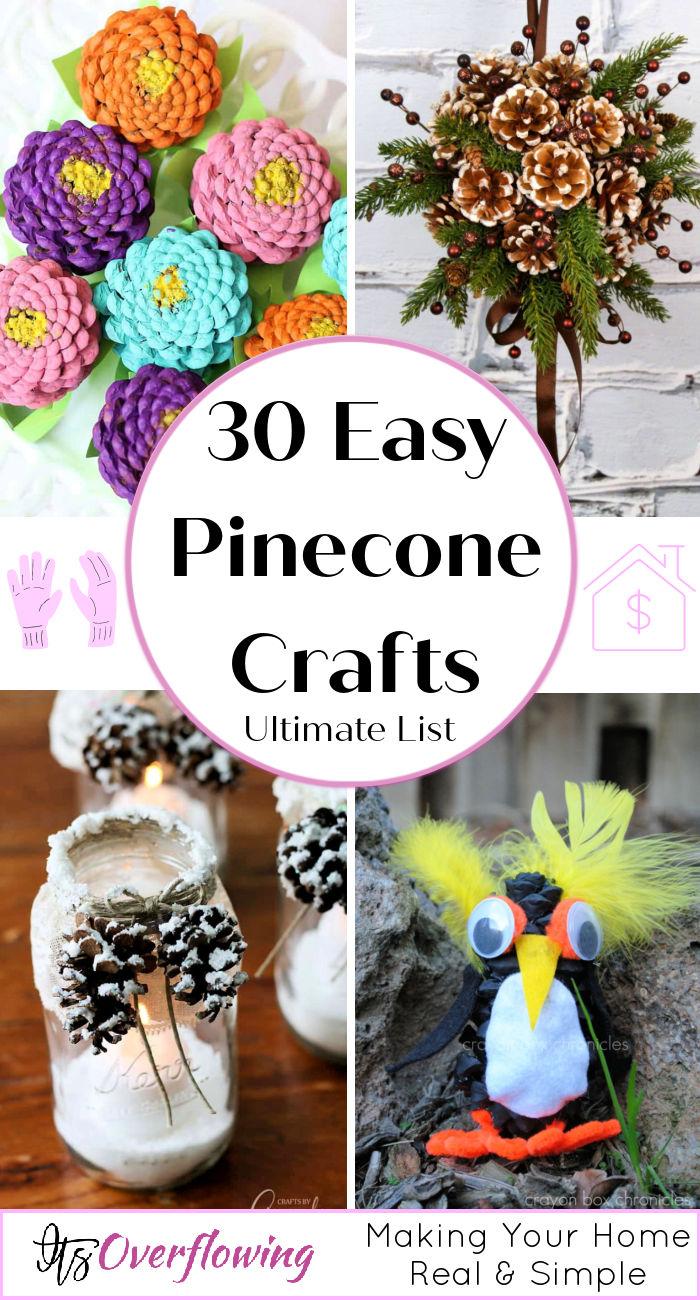 You don't only have to make these pinecone crafts for your own house or kids. Teach your kids to make these adorable pine cone crafts for their friends and the people they love. They will feel very satisfied gifting these to their loved ones. This article will cover a range of pine cone crafts, from the rainbow to yarn ones, from penguin to fox ones, from Zinneas to a few other flower arrangements.
There are a lot of pinecone crafts to choose from! After all, more choices can help make your final determination better. There is so much variety that you will be able to choose a DIY for exactly the season you are in.
1. Felt Pinecone Fox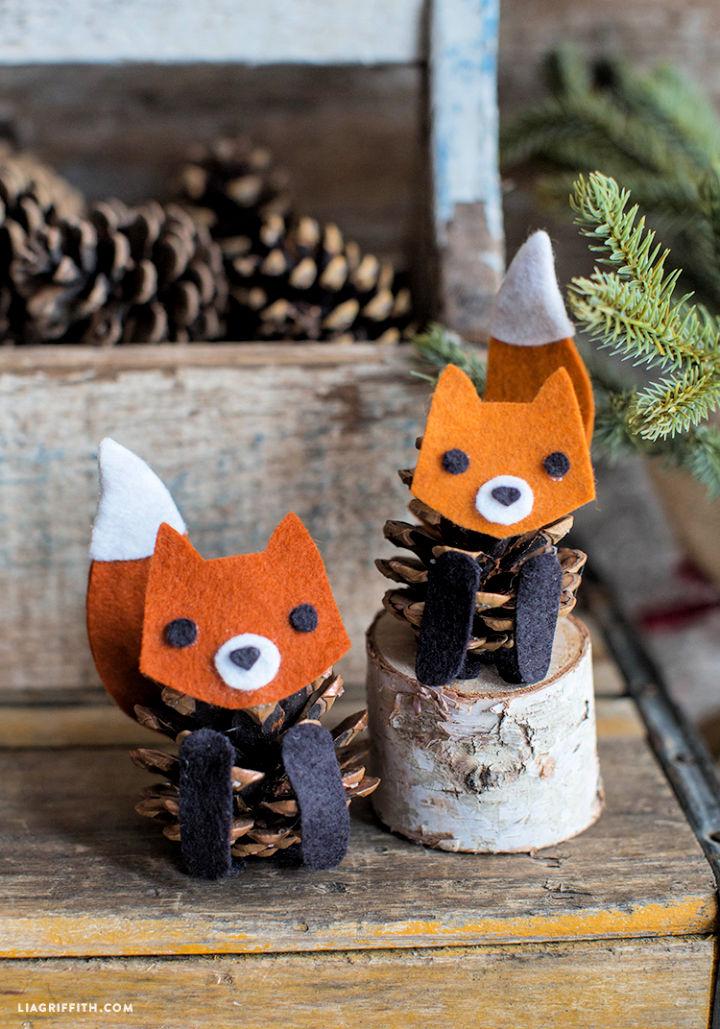 It's always fun to make your house look cuter by making decor like a fox pinecone. It will be a great, little detail. Foxes are very fierce and beautiful animals, and by using them in your decor pieces, it can make your house look very interesting. liagriffith
2. Yarn Pine Cones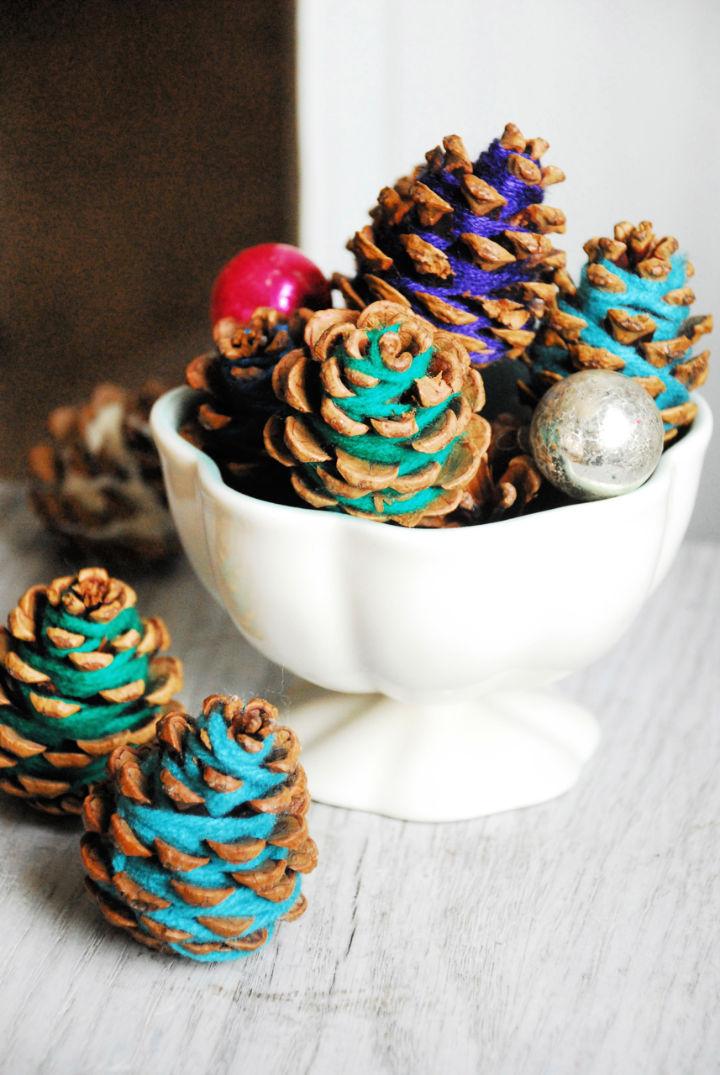 Plain pine cones can be a little boring. In the spring season, if you're looking for ways to add more color and beauty to your house, look into this guide. All you need to do is to attach and wrap the yarn around some pine cones, and you're done! cfabbridesigns
3. Pinecone Gnomes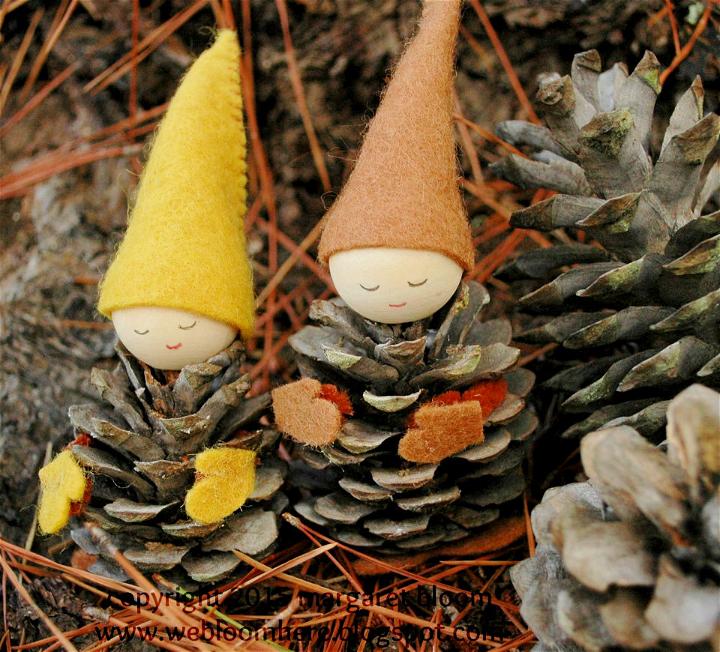 How adorable are these! There are super cute, adorable, and just perfect to make any part of your house- from the garden to the living room- look a lot more fun and exciting. The facial expression of these little pinecone gnomes is very peaceful! You will love the outcome. webloomhere
4. Easy Pinecone Zinneas

Zinneas are very beautiful flowers, and they're quite rare and hard to find. You can choose any of your favorite colors. The colors included in this guide include blue, purple, pink, and orange. Pine cones, paintbrushes and acrylic paint in your favorite colors are all that you need. thedecorated
5. Pine Cone to Royal Penguin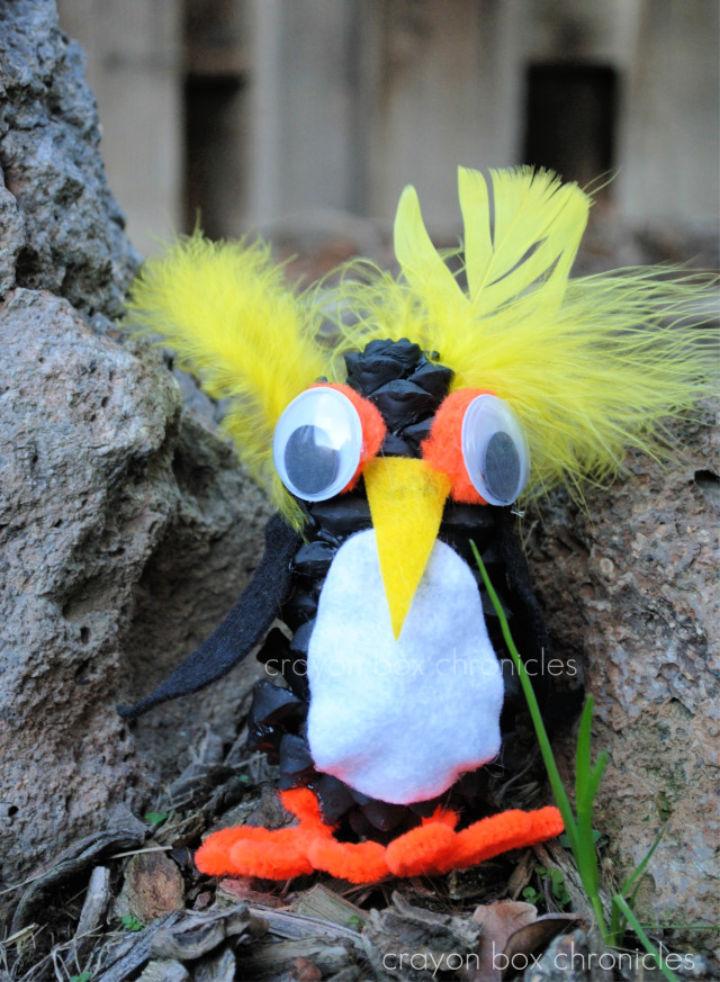 Penguins are super cute, and if you love them, you can make miniature penguins by using a pinecone! Orange pipe cleaners, scissors, hot glue, and a few other materials will be required for you to nail this project successfully. These are very fun to re-create, especially with your kids. crayonboxch
6. Pinecone Mums Flower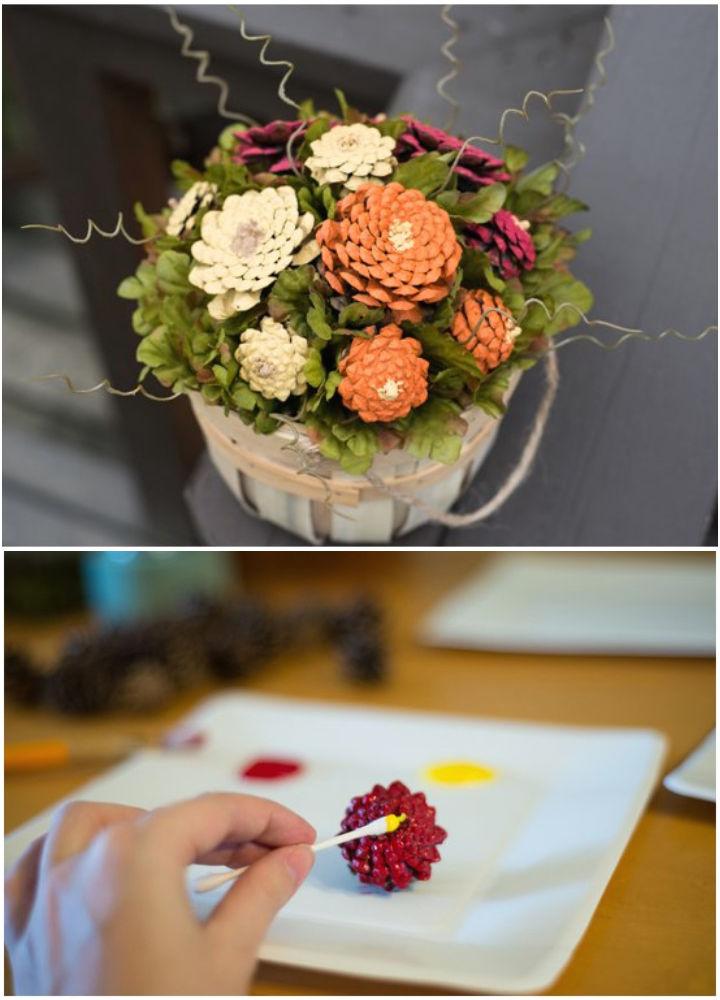 Isn't this just the greatest idea ever? You can now make an adorable flower arrangement using a few pinecones lying around your house. Make this for your house around the spring season to add some color and beauty! They are very long-lasting and fun. thiswestcoast
7. Snowy Pinecone Candle Jars

Candle jars can be a little plain and boring. Around the holiday season, if you want to add a Christmas feel to your house, then you should try out this festive decor idea by which you can make your candles look super stunning. It's perfect for adding a cozy feel to your house. craftsbyamanda
8. DIY Pinecone Wreath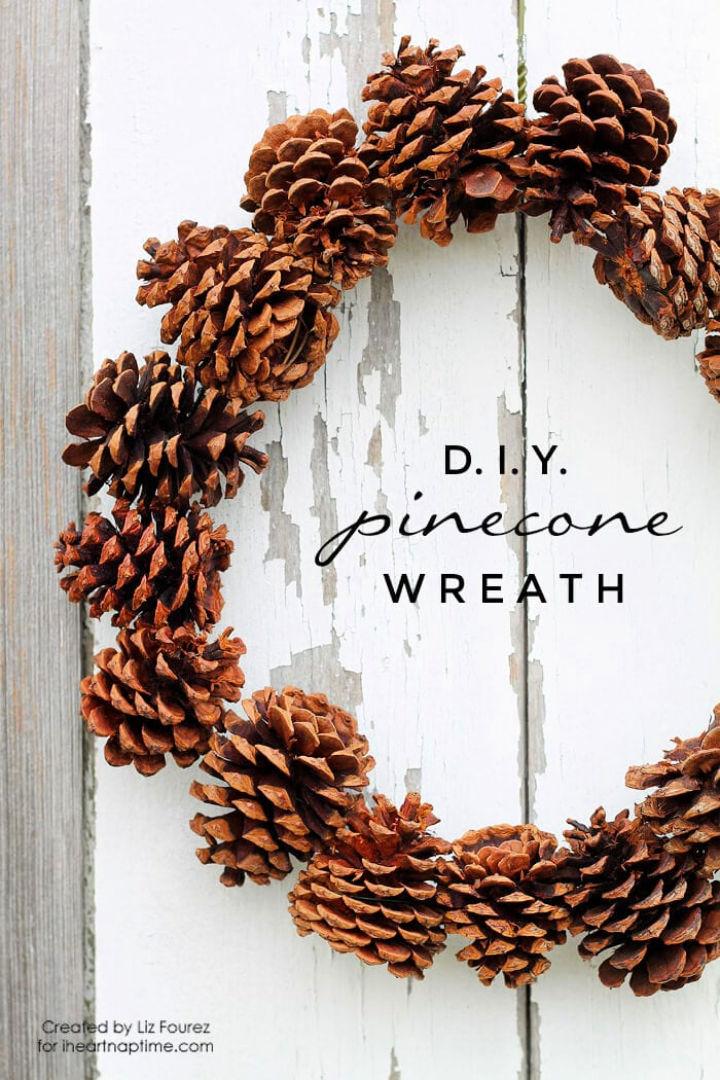 Wreaths are a very famous way to make your house look pretty for Christmas. Around the holiday season, this decor is used by many people. You can make it a lot more unique by making a wreath out of a few pinecones lying around your house! Isn't this just amazing? theinspiration
9. Pine Cone Birds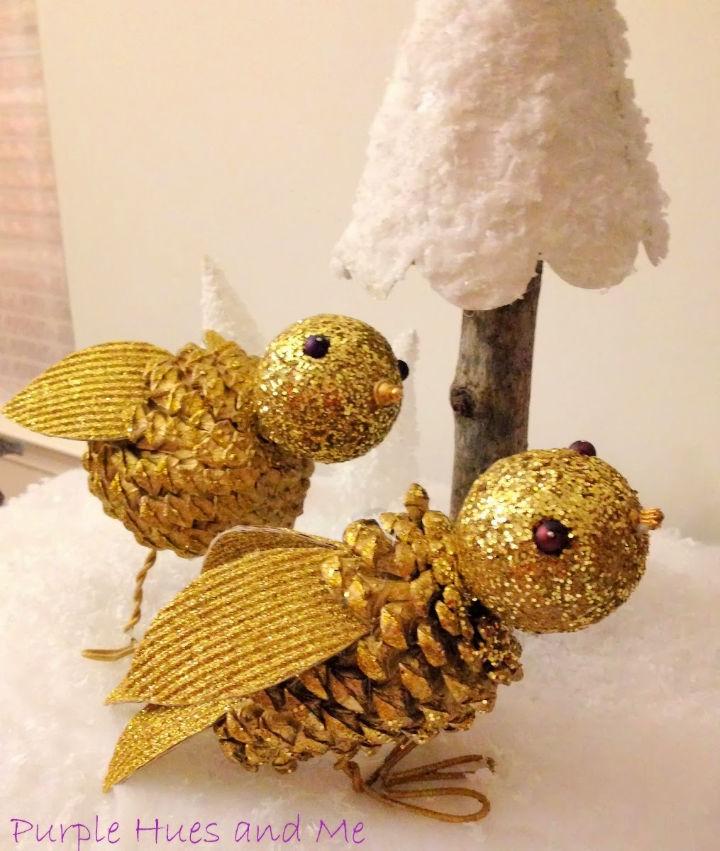 Do you love birds and glitter? Well, here's an amazing combination that will combine both of those interests. Golden glitter sprinkled on these adorable pinecone birds will make the perfect decor piece for your house around the Halloween season. You will love how they will turn out. purplehuesand
10. DIY Pinecone Centerpiece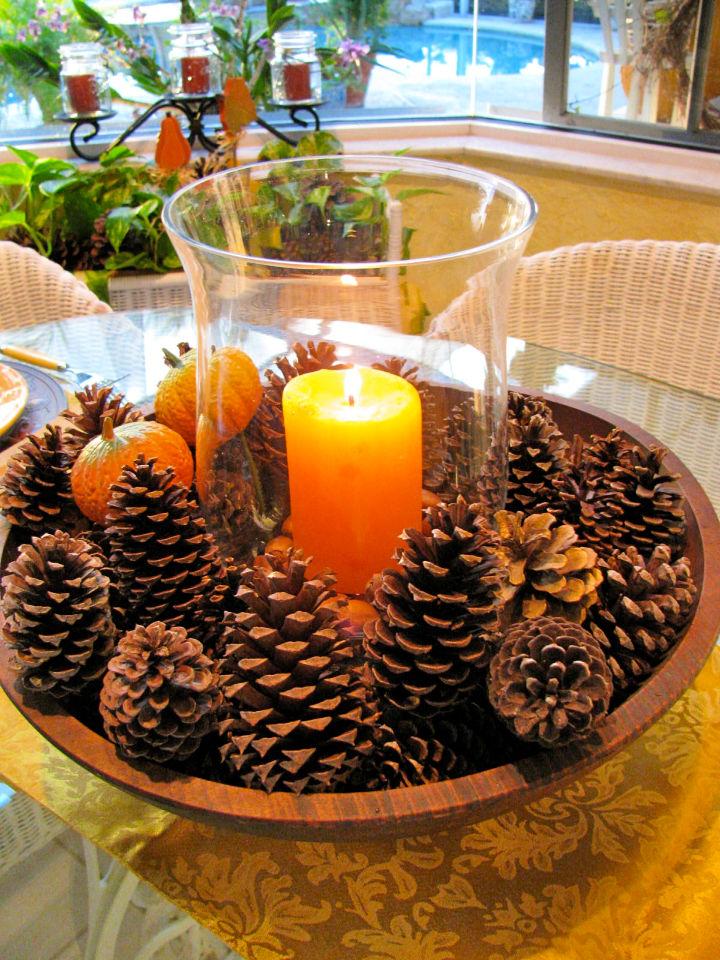 In comparison to all the other pine cone crafts, these ones are a lot more helpful and actually something that you may need. If you're inviting many people over for Thanksgiving and you don't want to have chaos, having their names attached to pinecones can be a great idea. ritamay days
11. Easy Framed Pine Cones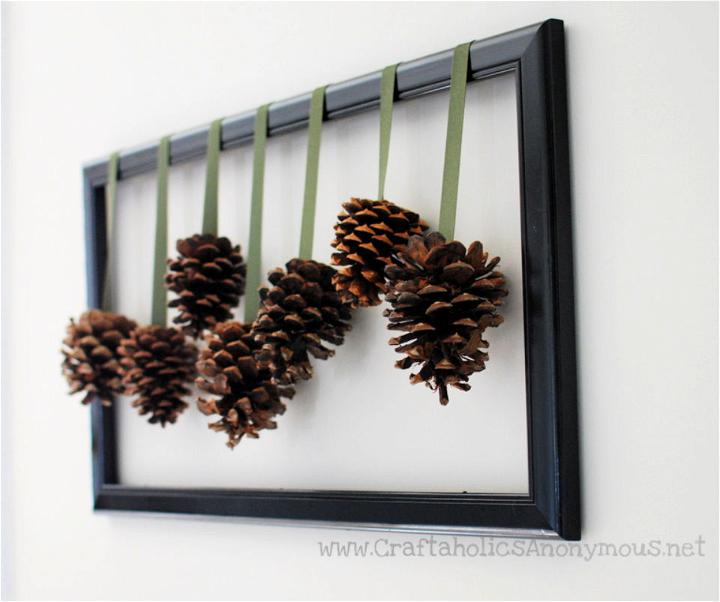 Don't you just find this wall arrangement so cute? It's so adorable and pretty. It is very interesting and will make your living room look very detailed and delicate. Pieces like these can bring a lot of attention to one corner of the room and divert it from unwanted areas. craftaholicsan
12. Make a Pine Cone Spider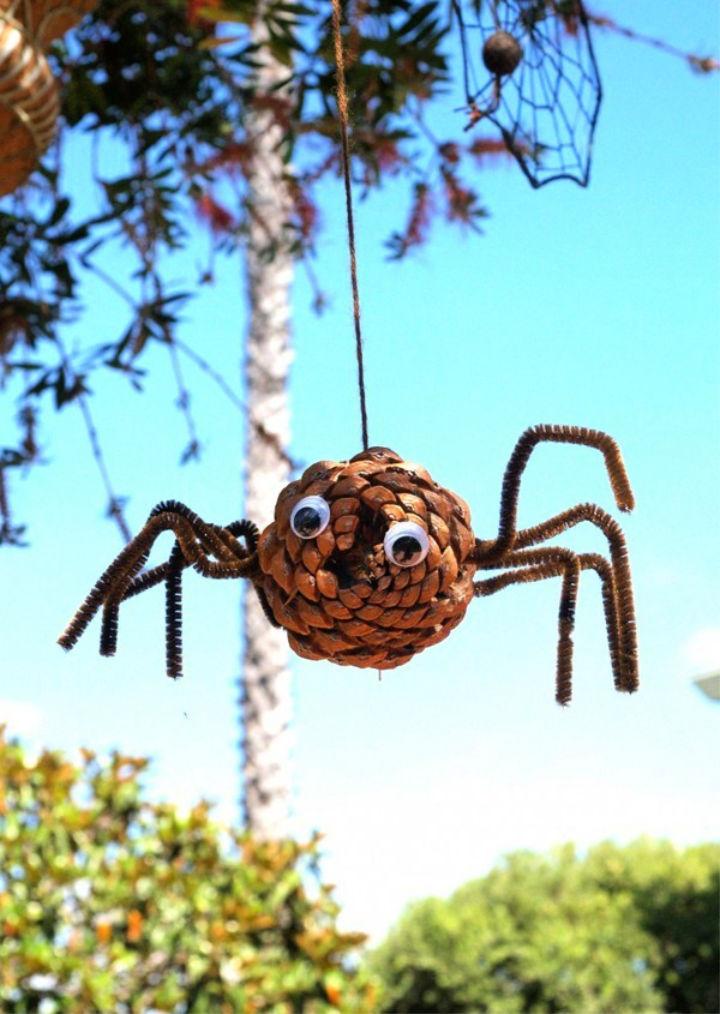 Spiders are just the most wanted and the perfect piece of prop you can use for your house, around the Halloween season. If you want to do some quick decors, just take some pinecones and turn them into hanging spiders by following this guide! You will love the outcome. themagiconions
13. Pine Cone Kissing Ball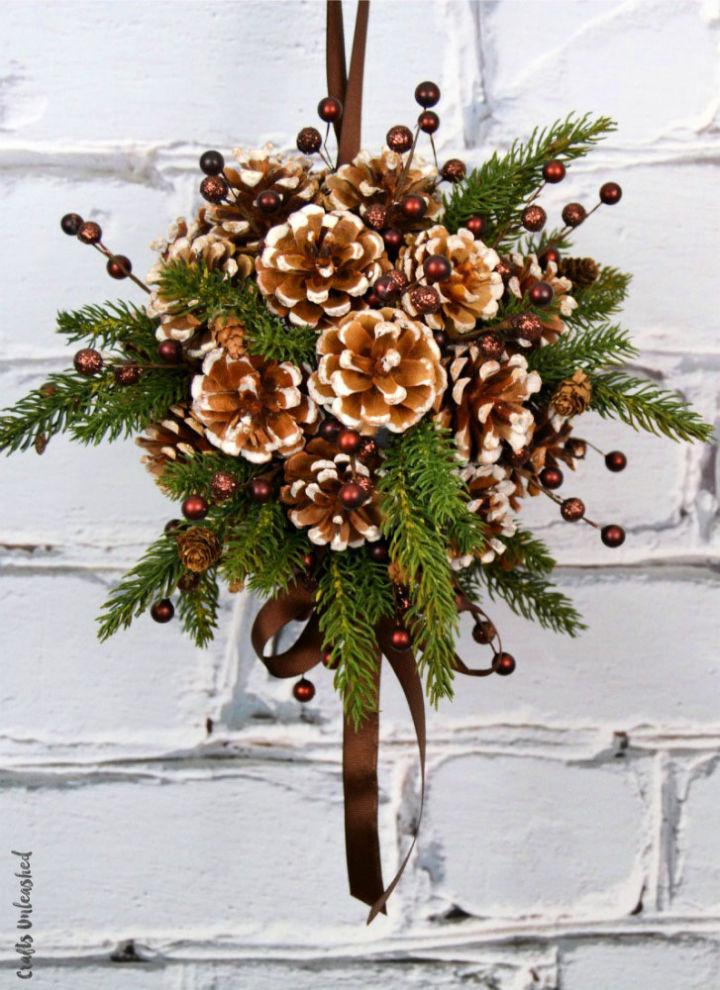 Foam ball, greenery picks, wire cutters, pinecones, berry picks, hot glue gun, and a few other supplies will be required for you to nail this project successfully. It will add a beautiful and feminine touch to your house, which is just perfect if you're looking for ways to do so. consumercrafts
14. Pine Cone Flower Garland

Garlands are very cute, and everyone loves to hang these around their houses for the spring, Halloween, and Christmas decor. You can make these for almost any season. The coloring and theme of this specific garland will match the Christmas season perfectly. You don't need any complicated supplies for this. twoshadesofp
15. Pine Cone Succulent Planter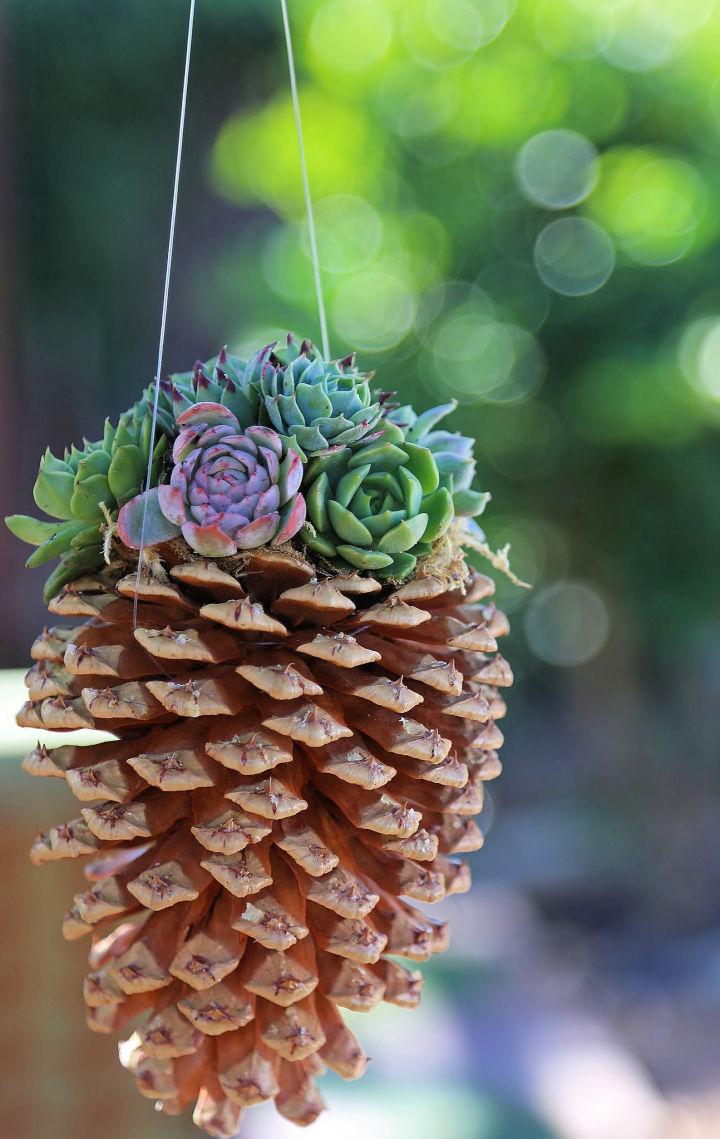 Here's how you can add a luxurious and expensive feel to your house. No one wants to have boring and plain shelves. You can add decor like this one to spice them up and make your house look pretty. Hot glue, spray paint, planter, scissors, and a few other materials required. theinspiredho
16. Pinecone Topiary Craft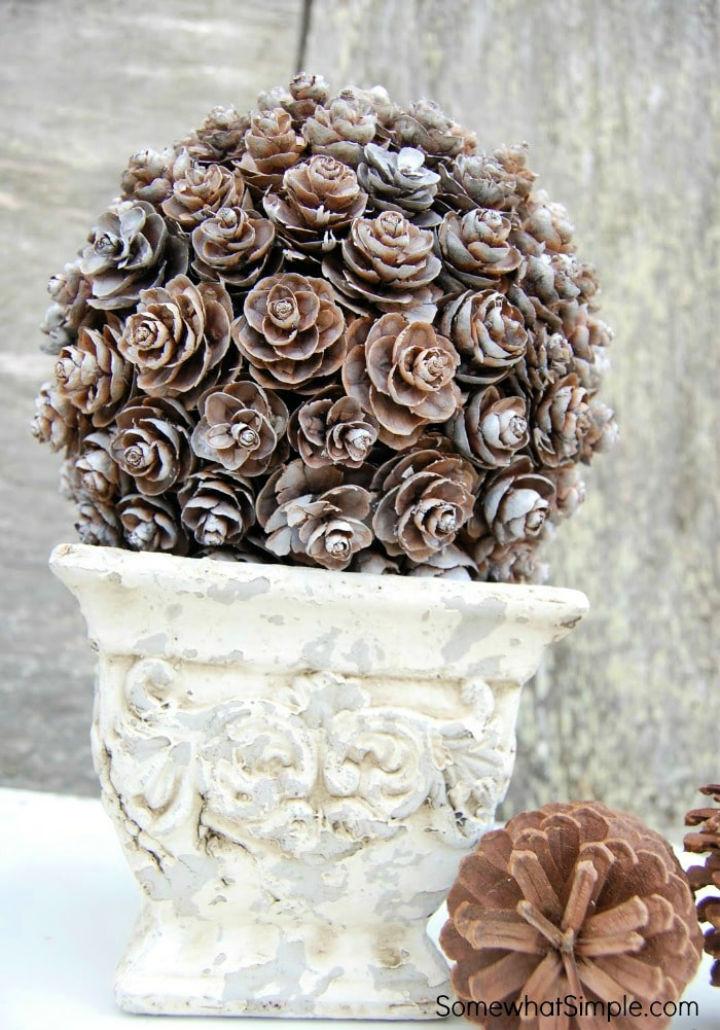 Everyone knows how hyped succulent flowers are. If you're thinking of putting them up in your house, here's how you can make them look even more interesting! All you need are some basic tools and materials. Once this is done, you can hang it up. somewhatsim
17. Pinecone Rainbow Fairies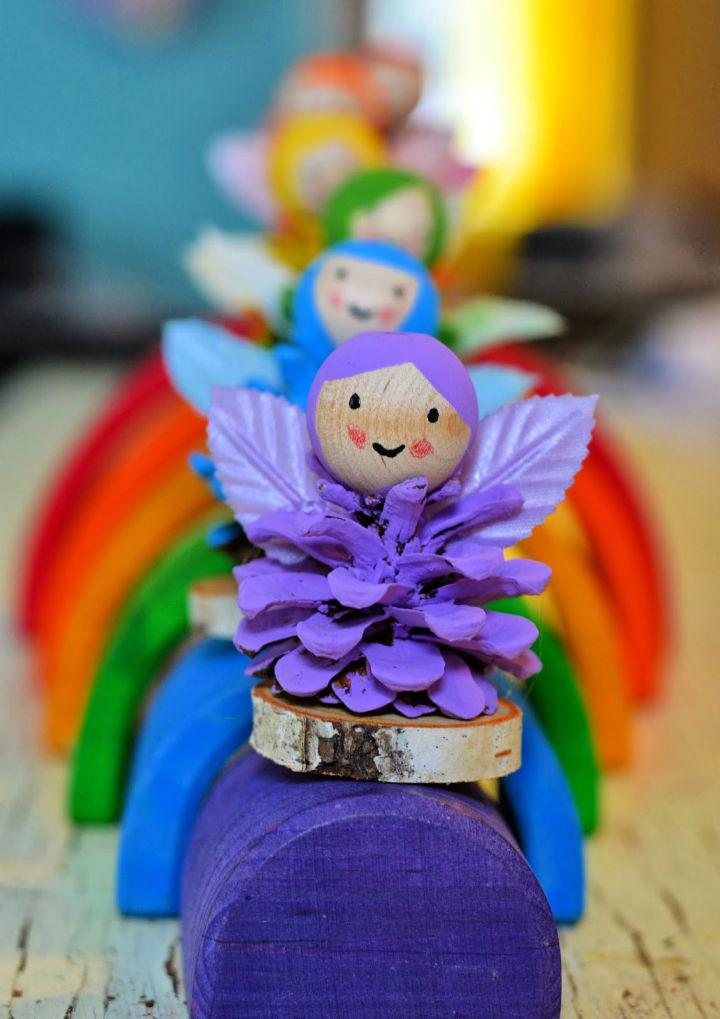 If you have a young daughter or any young kid growing up, this can be a very fascinating thing for them. You can re-create this with them and then tell a few fairy stories. They will love the stories, and you will have a good bonding time with your little ones. twigandtoads
18. Beautiful Winter Fairies from Pine Cones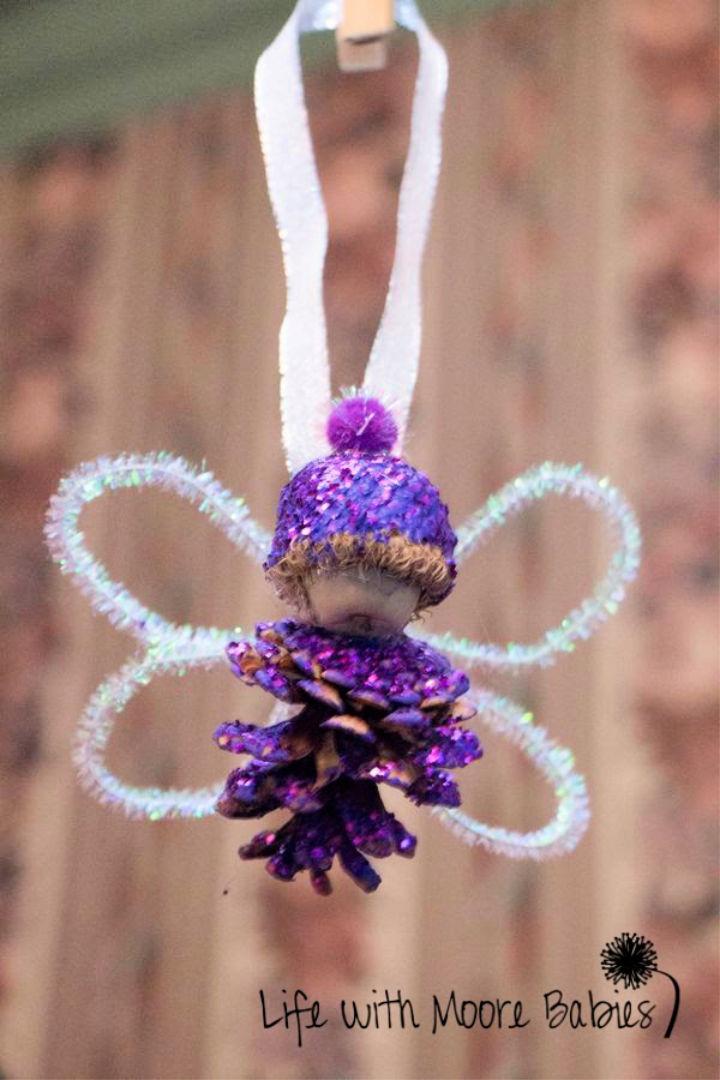 When the winter season is about to come, and it gets cooler day by day! You can keep your little ones inside and make these amazing pine cone crafts with them. They will absolutely love them. Glitter, hot glue, ribbon, acrylic paint, pom-poms, and a few other basic stationery is required. lifewithmoor
19. Pinecone Snowman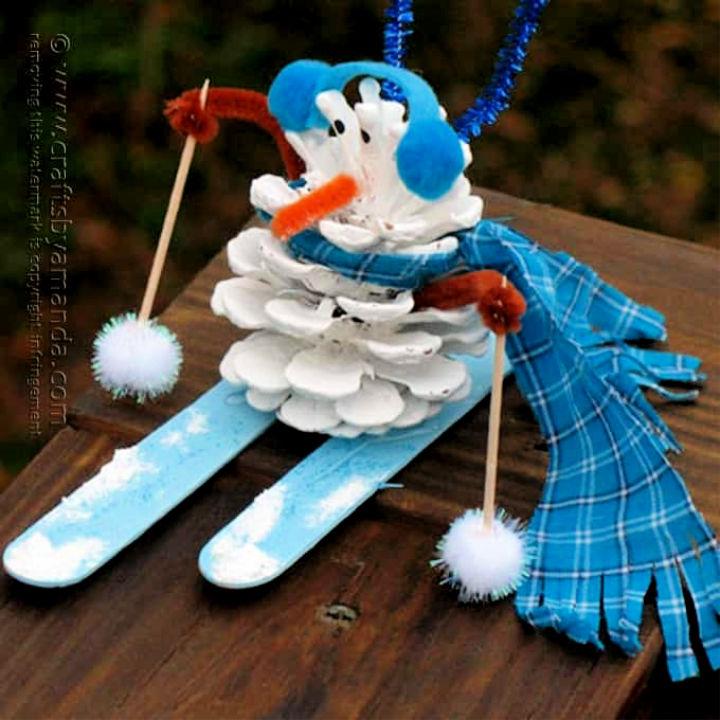 The holiday season is all about snow, the cold season, and snow-mans! You can make your house look a lot more fun and festive by making these miniature snow-mans and keeping them around the house! Light blue and black craft paint, scissors, litter, and a few other supplies will be required. craftsbyamanda
20. Pinecone Love Fairies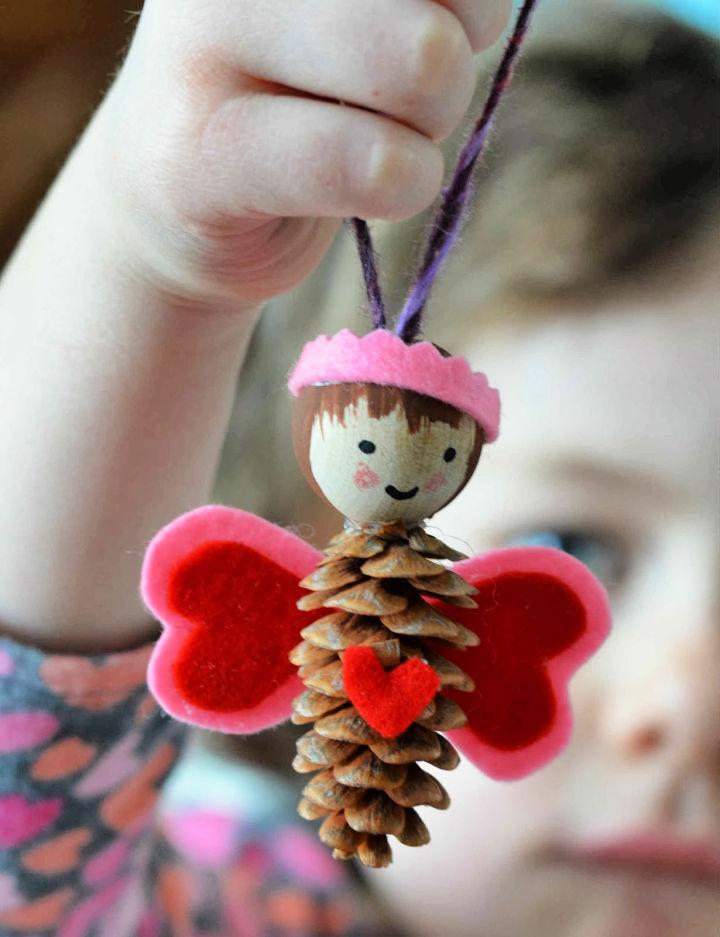 Little girls and babies tend to love fairies and any stories related to them. You can make these to hand around your house. These are great to add a feminine and girly vibe to your apartment, as well. A very fun project that you'll love doing with your child. twigandtoadst
21. How to Make a Pinecone Skier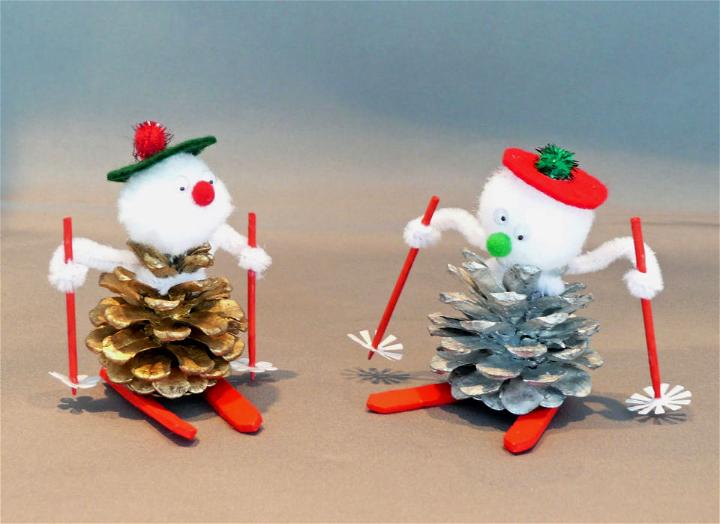 Skiers are such cute creatures, and having them turned into pinecone miniatures will just be the most adorable thing ever! Toothpicks, pine cone, sequins, tacky glue, pompom, pipe cleaner, and a few other supplies will be required for you to successfully nail this project. thatartistwo
22. Easy Pinecone Bats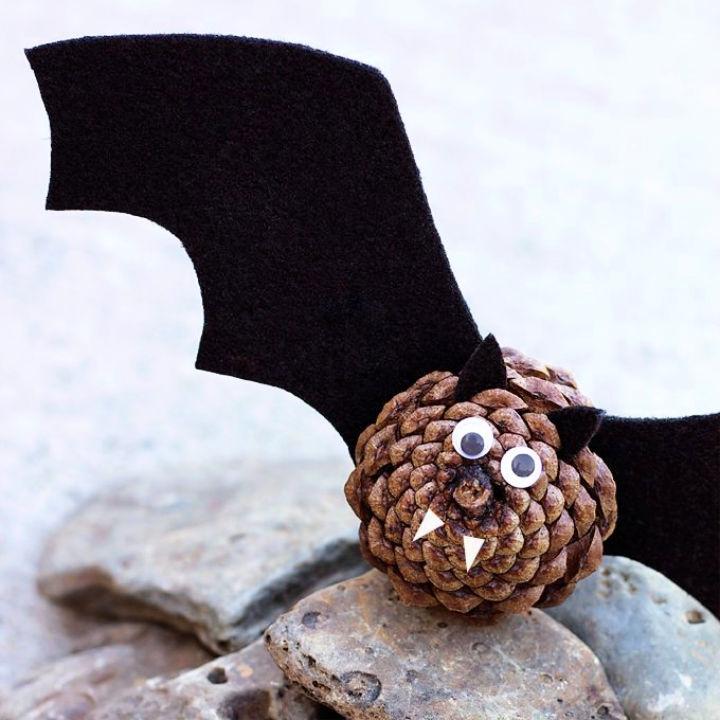 Bats are one of the best and most famous creatures to be used around the Halloween season. You can make these ones for your kids, and they will just have so much fun and the best Halloween of their lives! You only need a few basic supplies that you may already have at home. firefliesandmu
23. Pine Cone Love Bugs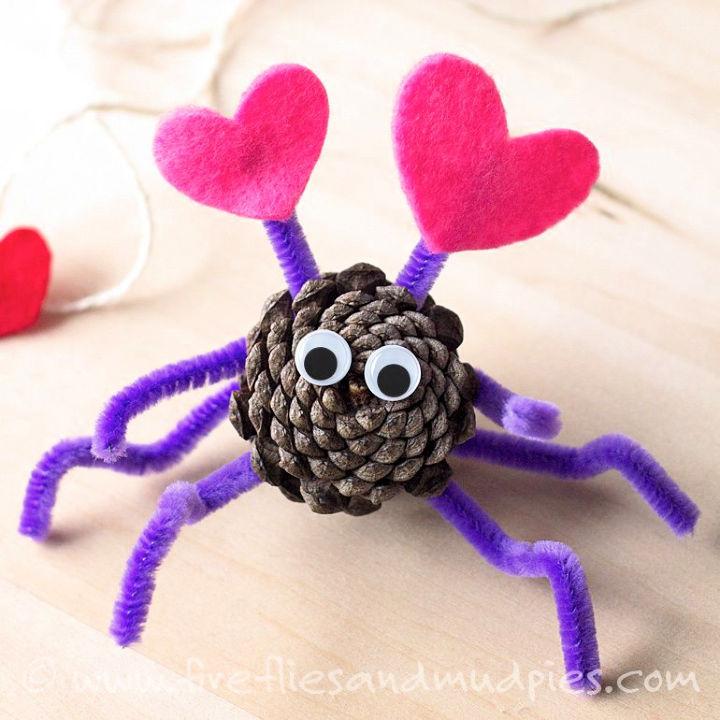 Interesting creatures like bugs and stuff will be the ones that will actually catch the attention of your little ones the most! Have you ever seen your child going after bugs? Well, it's because they are intrigued by unusual things. Make this adorable craft with them! firefliesandm
24. Pinecone Turkeys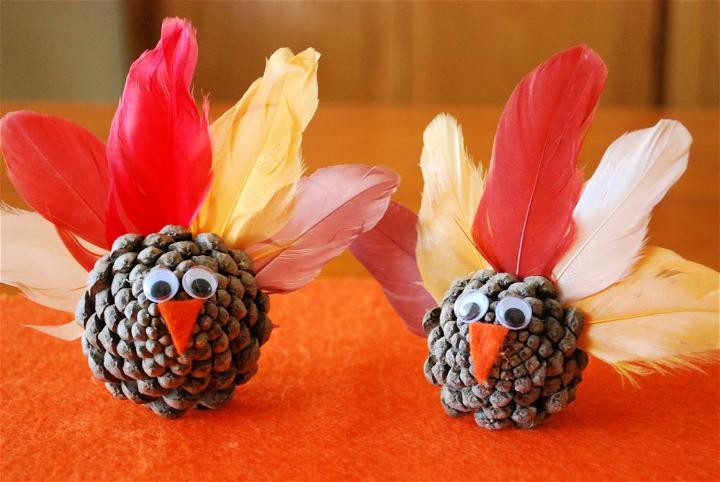 Thanksgiving is the time that we always see turkeys all around us. At a time like that, you can always choose to make your dining tables look a lot more interesting by making a pinecone turkey. It will be very fun to do with your kids. apumpkinanda
25. Pinecone Apple Craft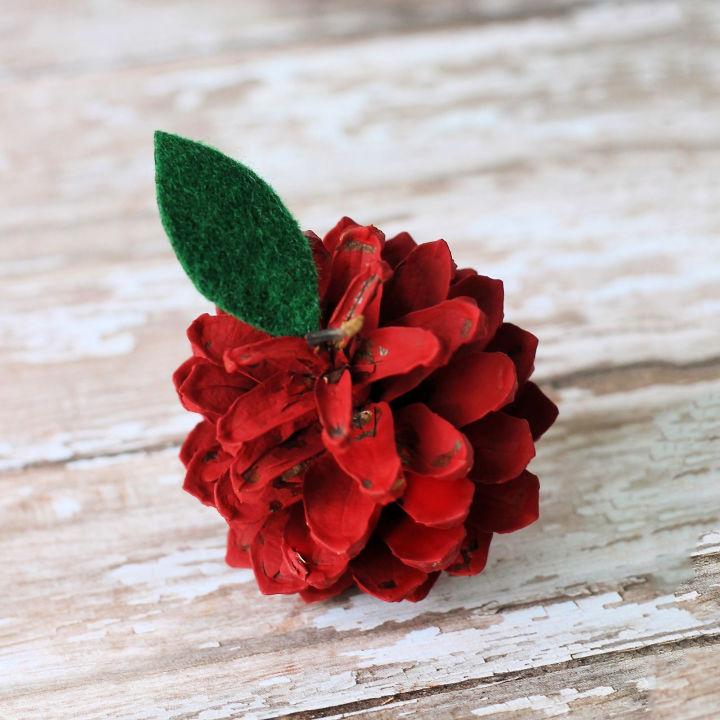 If you want to make a rustic piece of decor, which will add a very nice atmosphere to your surroundings! You should look into this adorable and red-colored pine cone! It's super easy to make and only requires limited supplies- hot glue, dyed twines, etc. firefliesandm
26. Pinecone Succulent Frame Craft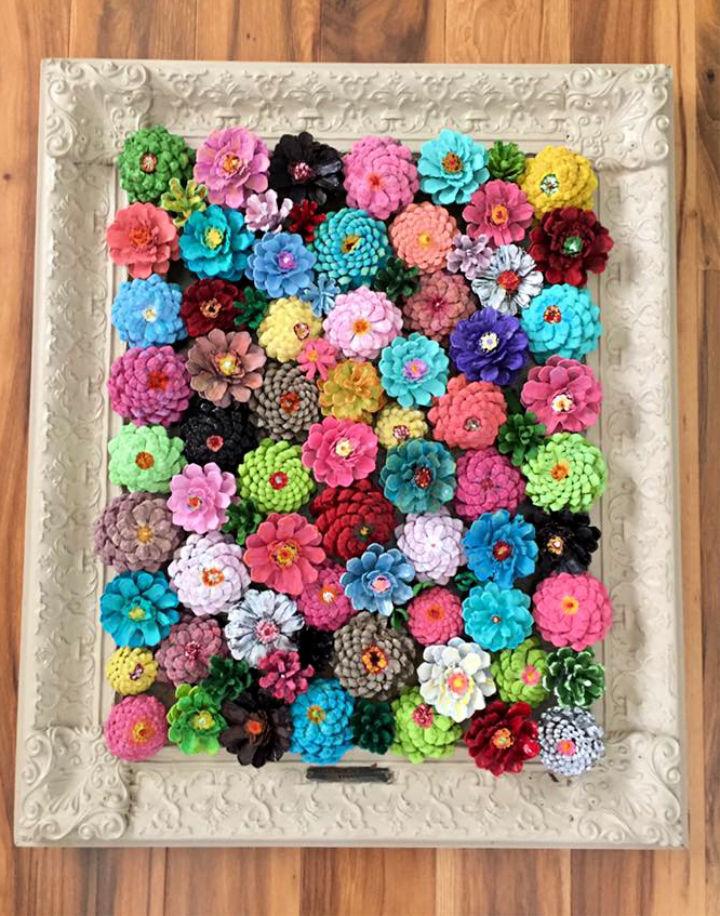 Head to your backyard or your favorite hiking trail and collect pine cone for crafting this amazing framed flower decor. Its super fun and entertaining spring holiday project. Just cut the pine cone in half, spray paint them, and glue it up on the frame. Make sure to follow the written instructions to whip it up. craftymorning
27. Pine Cone Spider Craft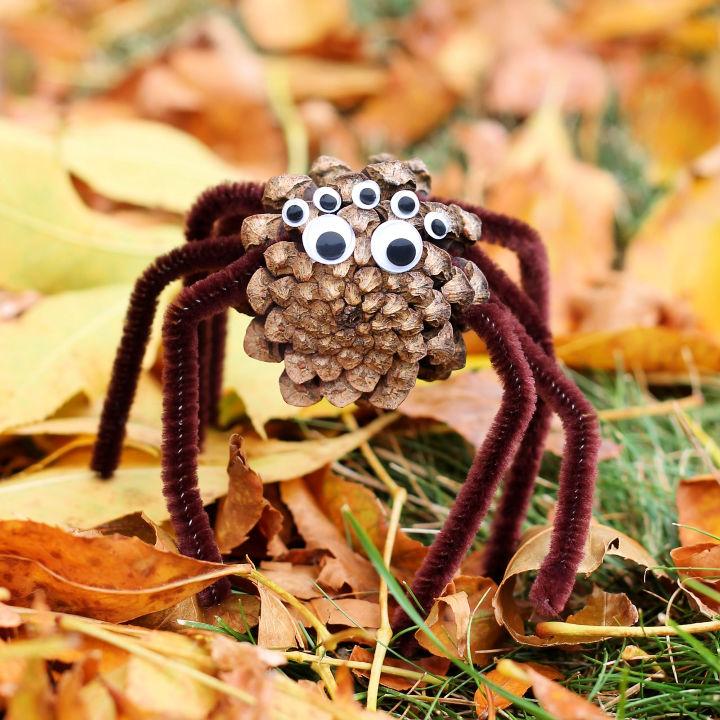 Halloween is right here, make it worth spending with the kids by making the most of it. Learn how to make pine cone spiders and fill the baskets of every visitor kid who wants to trick or treat! Kids will love collecting this pine cone spider. Make it with supplies like pipe cone, glue, twine, scissors, and scissors. firefliesandm
28. Pinecone Birdfeeders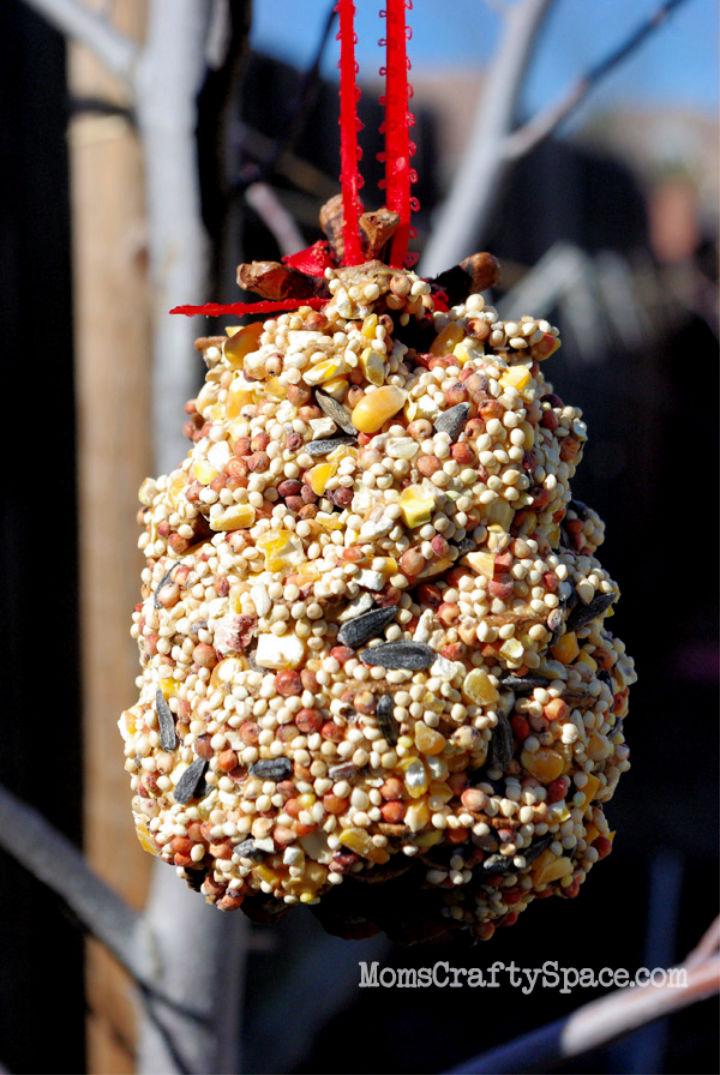 Invite the variety of birds in your backyard by offering them food with this pinecone birdfeeder. Tie this birdfeeder on a ribbon, hang it on the tree, and wait to see your feathered friends come over for the feast. Check out how you can beautifully do this job of virtue by crafting a pine cone birdfeeder here. happinessisho
29. Pinecone Winter Owls Craft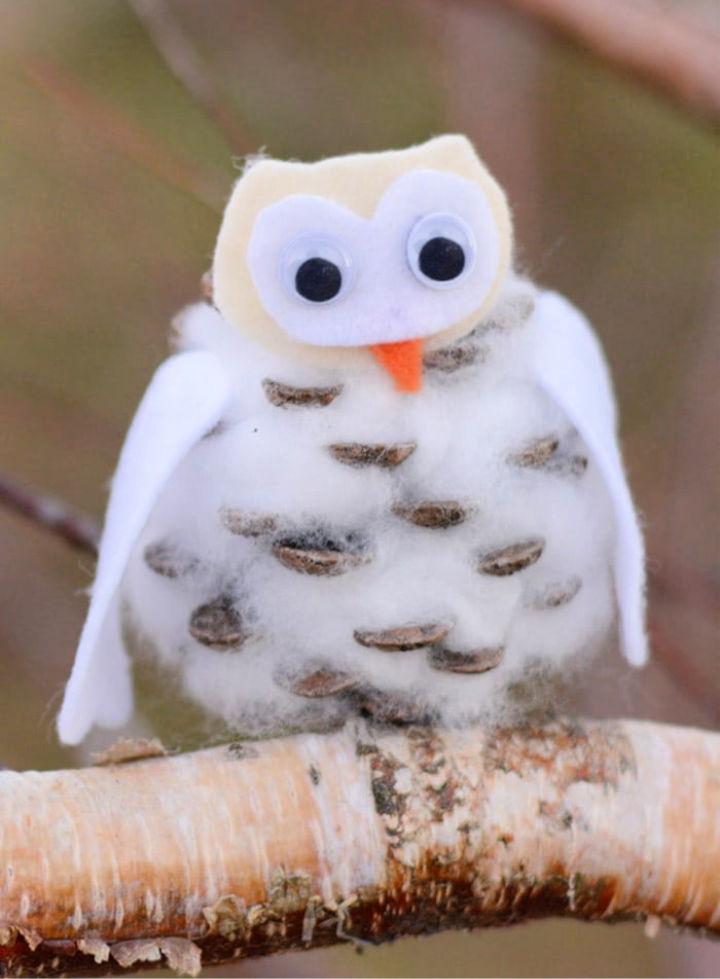 For those who want to craft something cozy while being cozy at home, here is a fantabulous project that you might be looking for. This pinecone winter owls craft will make your winters entertaining and make your kids happy. Get the guidelines and supplies like a pinecone, glue, googly eyes, cotton balls, and scissors. easypeasyand
30. Pine Cone Bumble Bee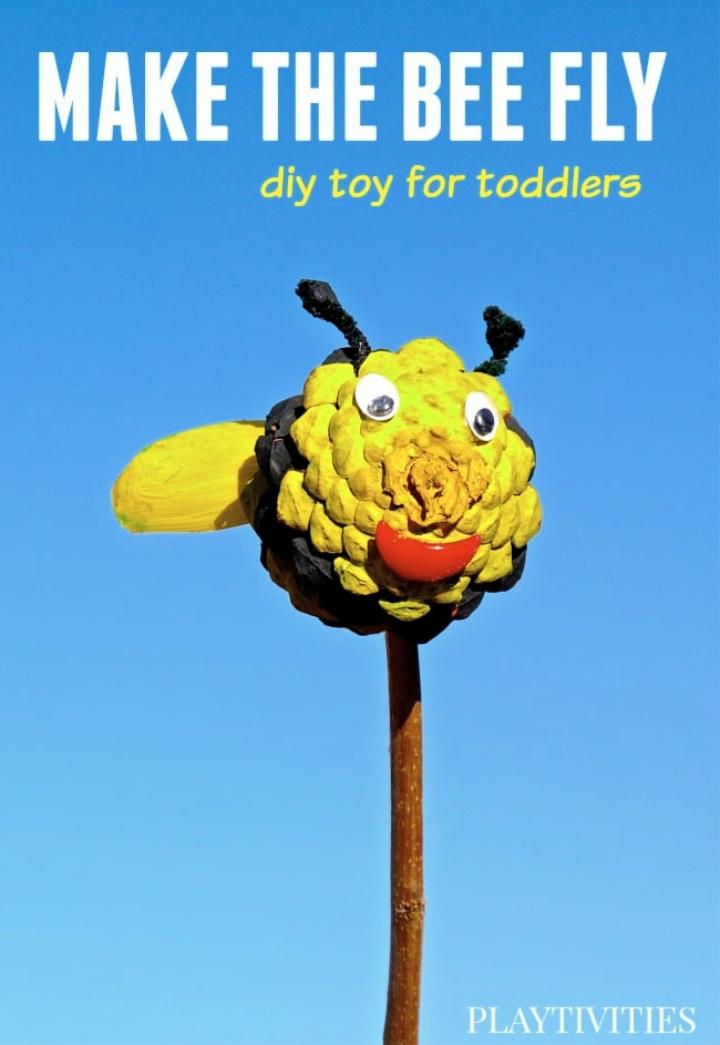 Pine cones make the most beautiful ornaments and decors. If you are into crafting and want to turn something plain and boring into an awesome piece, you are at the right place. This pine cone craft will turn beautifully into a toy that your kiddos will love to play with. Want to make one? Click to see the details below. playtivities
Conclusion: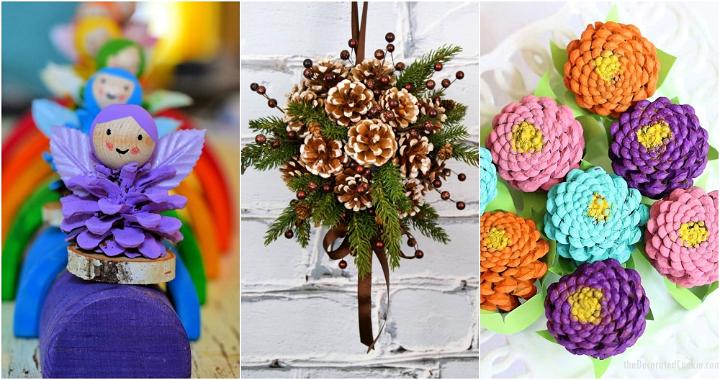 Tempted to try out a few of these amazing pine cone crafts? You don't need any skills or talents to make these DIYs. If you're a teacher, these are some great crafts to do with your students. You can just change it up depending on the season- for example, around the holiday season, go for something holiday-themed like a snowman or a candle pinecone decor. If you're a mother, you can take out some free time to do these fun little projects with your kids, which can give you some quality time with them, which is a very important thing to have.