Are you feeling stressed out and in need of a break? Then why not create your wellness retreat at home? With just a few simple DIY ideas, you can have everything you need to relax and rejuvenate by turning your living space into a relaxing oasis. This blog post will share some great ideas for creating your wellness retreat. Whether you want to soak in a hot bath, enjoy some fresh air on your porch, or create a cozy reading nook, there is something for everyone. So take some time for yourself and recharge your batteries with these easy DIY projects.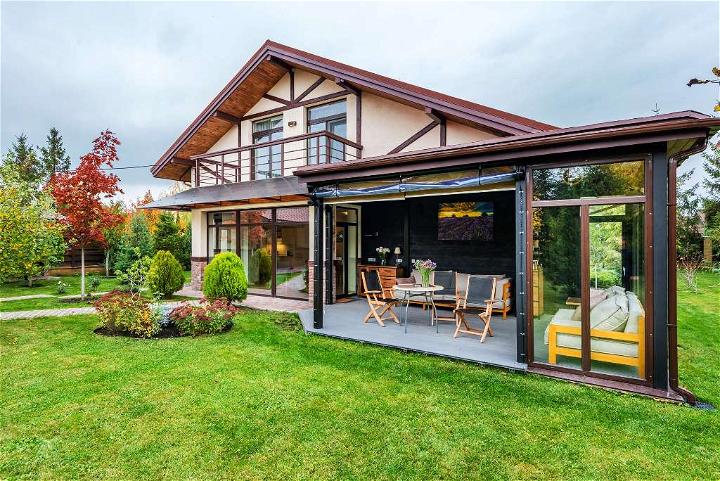 1. Create an Outdoor Space
If you want to enjoy some fresh air and sunshine, then create an outdoor space for your wellness retreat. A porch, patio, or deck is the perfect spot to relax and enjoy the outdoors. Add a few comfortable chairs, a table, and some plants to make your outdoor space feel relaxing and inviting. You can also add some sheers, flowers, plants, and white lights around your porch to complete the look.
2. Create a Sauna
If you want to take your relaxation up a notch, consider adding a sauna to your wellness retreat. This can be a tricky project, but it can be done with the help of professional help. You can choose from a range of different saunas designs, meaning you get the perfect sauna for your home. Adding a sauna to your home provides many health benefits, including improved cardiovascular health, better skin, and reduced stress levels. So if you have the space and the budget, consider adding a sauna to your wellness retreat.
3. Create a Relaxing Bathroom
If you want to create a relaxing retreat, one of the best places to start is in your bathroom. Add some soothing elements like a hot bath, aromatherapy, and soft music to help you relax. You can also use colors and textures to create a relaxing atmosphere. For example, try using light blues and greens to create a spa-like feel. Additionally, you can add some luxury touches like a heated towel rack or rainfall showerhead.
4. Add Some Plants
One of the easiest and most effective ways to create a relaxing environment is to add some plants. Plants have several health benefits, including improving air quality, and reducing stress levels. There are a variety of plants that are perfect for relaxation, including lavender, jasmine, and chamomile. So add a few plants to your wellness retreat and enjoy the stress-relieving benefits they provide. Design your plant pots with some paint or simple stickers to make them more decorative to add more touch.
5. Add a Hammock
Another great way to relax in your wellness retreat is by adding a hammock. This cozy spot is perfect for taking a break and enjoying the fresh air. Plus, hammocks are a great way to reduce stress levels and improve mood. So add one to your retreat and enjoy a relaxing break from the everyday hustle and bustle.
6. Add a Reading Nook
If you love to read, adding a reading nook to your wellness retreat is necessary. A cozy reading nook with a comfortable chair and a good book is the perfect way to relax and escape from the world for a while. You can even add a few special touches like a cozy blanket or a scented candle to make your reading nook even more inviting.
7. Add Some Art
Adding some art to your wellness retreat is a great way to add personality and style. Try choosing pieces with a calming effect and feature soft colors and soothing designs. If you don't have any art, you can also find affordable prints or posters online.
8. Add Some Ambiance
The ambiance is key when creating a relaxing environment. You can add ambiance with things like scented candles, soft music, and dimmed lights. Try using different combinations of these things to create the perfect atmosphere for relaxation. If you run out of ideas, you can always find inspiration online. Several websites and blogs offer ideas for creating a relaxing environment at home.
9. De-Stress with Essential Oils
Essential oils are a great way to de-stress and relax. They come in various scents, each with its own set of benefits. Lavender, for example, is known for its relaxing properties, while citrus essential oils are perfect for boosting your mood. With the right ingredients, you can create your aromatherapy blend to help you relax and de-stress. You can watch a few tutorials online to get started.
10. Use Natural Light
If you want to keep your wellness retreat light and airy, use natural light as much as possible. This means avoiding heavy curtains and opting for lighter fabrics like cotton or linen. You can also use mirrors to reflect natural light around your space. Not only will this brighten up your room, but it will also make it feel bigger and more inviting.
11. Use Color to Create a Calming Effect
One of the easiest ways to create a relaxing environment is with color. Choose colors that have a calming effect, like pale blues, greens, and purples. You can use these colors in your decor, furniture, and accessories. This will help create a cohesive look and feel that's calm and relaxing. You can also paint your bedroom or bathroom in these colors to create an instant relaxation zone.
12. Create a Meditation Area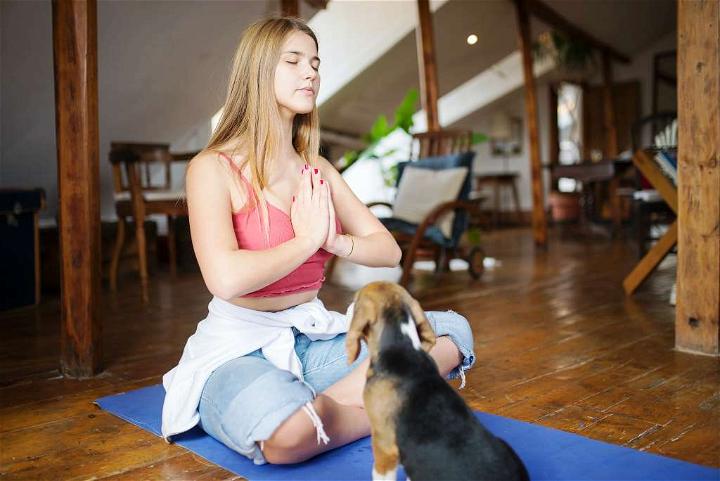 If you're looking to add a more spiritual element to your wellness retreat, consider creating a meditation area. This can be as simple as adding a comfortable couch, a mat, and a few candles. Make sure the area is quiet and free from distractions to focus on your meditation. If you're new to meditation, start with a guided meditation that's specifically designed for relaxation. This will help you get used to the process and learn how to relax your mind and body. You can also use this area for prayer or contemplation. If you don't have the space for an entire meditation area, you can also use a meditation app or podcast to help you relax and de-stress.
Creating a wellness retreat in your home can be a great way to relax and de-stress. By using these tips, you can create a perfect space for relaxation and rejuvenation. So turn off your gadgets, unplug, and relax!