With continually rising costs and more market rivalry, selling anything, much alone houses, is more difficult than ever. Rising inflation, market swings, and other variables are acutely making any property appear less enticing rather than more appealing. Not only that but there are other elements to consider, such as tax calculations and the shifting market, which will determine whether the property will increase in value in the following 10 years or less. However, there are some ideas you could implement and try, to make your property look better, sell faster, and become more appealing to potential customers or buyers. If you are on a tight budget and do not have the resources for big renovations, maybe these little tips can help you improve it cost-effectively and sell it better.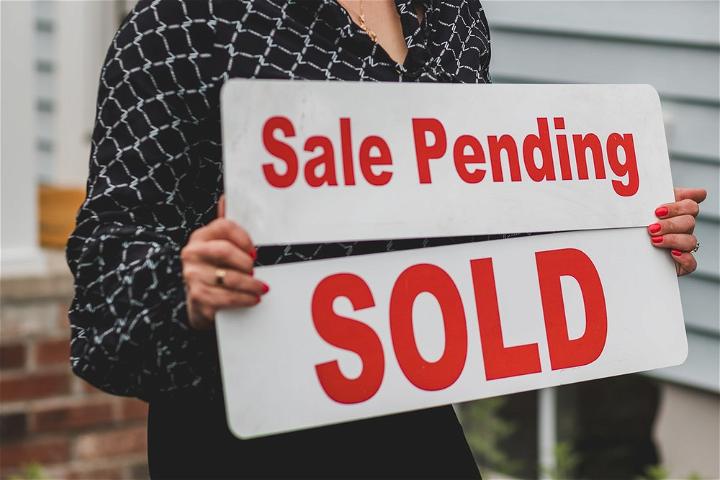 Make the front look like something
When it comes to the overall image, people frequently overlook the front door and, in general, the charm of the yard around the house. However, the yard, perhaps more than the inside, may reveal a lot about the home. Trim the bushes, cut down some of the branches hanging over the neighbor's fence, and make sure the front door sends a strong statement full of confidence. So when a potential customer actually approaches it, he or she can immediately see a well-organized and well-planned owner with some taste.
Try to put out some outdoor lights, to make it look better in the evenings and when it's completely dark, especially in the corners of the house. Lights are inexpensive, easy to get, and can make all the changes in the world. Also, all the previously mentioned things only require some basic tools you can easily find lying around and some of your time and energy. Make it look welcoming so that people can actually feel the wish to approach and look around. If a family has or plans to have children, these factors are very important to consider when purchasing a home. Let not be fooled by the simplicity of the advice as it can improve your chances of selling your house faster.
Do some basic renovations
Basically, you can't expect to make a profit if you spend nothing on the property; certainly, there are less expensive methods to do so without going the extra mile and needing to seek credit for some basic modifications. For example, look at the hallway, what is the first thing that pops into your head, then look at the living room. Buy some furniture, not with a heavy price tag, but make it look minimalistic yet stylish with some decoration, beautiful curtains, and a bit of color on the walls. Check the bathroom and kitchen and see if there is anything in need of repair. One piece of advice is to look for someone who can help you sell the property faster by giving you professional insight into the market state and the ongoing demands. For example, property managers in Mesa, AZ have long been known for their professionalism and other guarantees. The general public views it as a great way to make sure you are on the right track and are actually going towards the desired destination. With little to no knowledge of everything going on, you might want to make sure a third party gets involved to give you insightful thoughts and their personal doubts about everything you are trying to do right. Therefore do not think twice, look for help if you have been trying unsuccessfully for a longer period of time. Aside from that, attempt some advertising to let people know your house is for sale, for starters by spreading the word and putting up a sign.
Windows and Exterior look
We talked of the yard and front door, but nothing can make you sell it harder than run-down windows and the exterior's paint. These two problems can be easily fixed in time, just wash the windows, replace if some are broken, and make sure they are sealed properly. Sealed windows can also reduce the heating costs of the property. And when it comes to exterior paint, it's affordable and cheap and can make the house look younger at least 10 years. So do not wait and make sure to check these things before putting your house up for sale.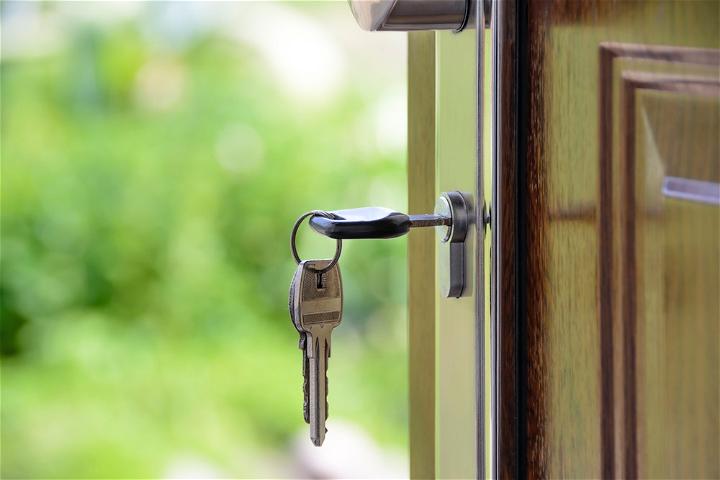 Get all the angles
When trying to sell anything, first of all, you have to make sure people are having a good look at what you are trying to sell, therefore make sure the photos you take are high-quality ones and make sure they are showing the whole estate. With better photos, better are the chances you'll sell it faster to someone, therefore make sure the one you take is professional, and if you do not know how, you can always pay someone. It does not cost that much, yet can make all the difference there is. Also, no matter how much we highlight it, content and context are more than valuable. Without a detailed description of the entire estate, the entire land, it's likely that people will pass by without looking. An informative and more than specific content gives all your potential customers an idea of property and its state.
Greenery and plants are also inexpensive solutions for the appeal of your property and are easy to plant. If there are any broken lights, even in the tool shed, make sure to change the lightbulbs. Have an overview of the monthly costs of maintaining it, the electricity, and heating as potential customers would love to know if the costs are within their capabilities and if they can afford it. So save those invoices, and if there are any discrepancies, there's a good possibility something is wrong with the installation or system and it has to be fixed right away.
Last but not least, try not to put a price within the market demand and price range, meaning within the reasonable range. Put it up online and wait for the magic to happen. It is not easy and it surely will not happen overnight, so, therefore, be prepared for some waiting, a lot of tours without success, just people walking around and by, but in the end, it will happen.