This collection of cupcake bath bombs recipe can make your bathing days much more fun! We bet everyone loves cupcakes, right? As they say, an apple a day keeps the doctor away. We bet a cupcake a day keeps all the stress away! Pair it with some delicious looking icing and sprinkles. The same can be said about these super eye catchy and scrumptious looking cupcake bath bombs. As spring and summer are just around the corner, so is the time for drawing yourself some soothing bathes. How to do that? Nothing says a calming bath then a cupcake bath bombs. Play around the colors and add in some lovely looking bath bombs! On another exciting note, these can also make some great birthday gift presents. Something of great use!
Go for a fizzy cupcake bath bomb or a vanilla delight, there are many exciting options to choose from below! The ingredients mostly include a cupcake pan (like, of course). And citric acid, Epsom salt, baking soda, and a few more ingredients. Add some unicorn love and hope to your daily dull bath days or bring some jelly bean cupcake bath bomb recipes into action.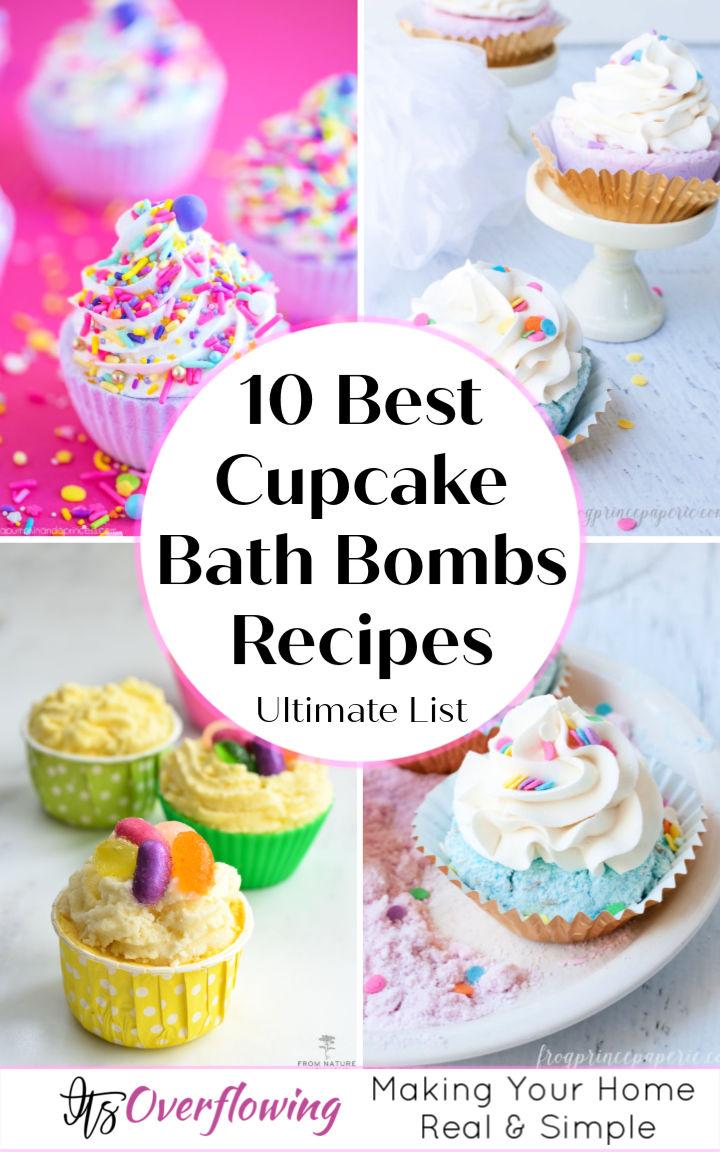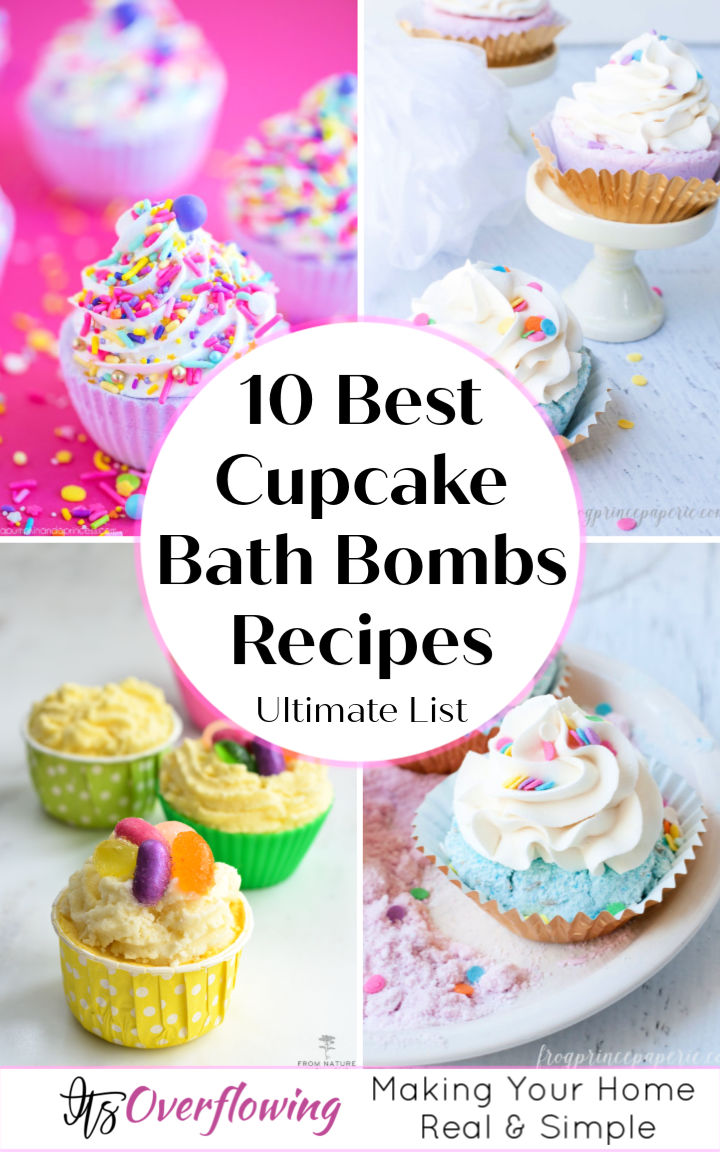 These cupcake bath bomb recipes can make a great fun basket of versatile flavors full of essential oils and soothing smells! So, what are you waiting for? We bet you might already have most of these ingredients lying around your place, it's time to make a refreshing, soothing, and beneficial use out of them!
1. DIY Cupcake Bath Bombs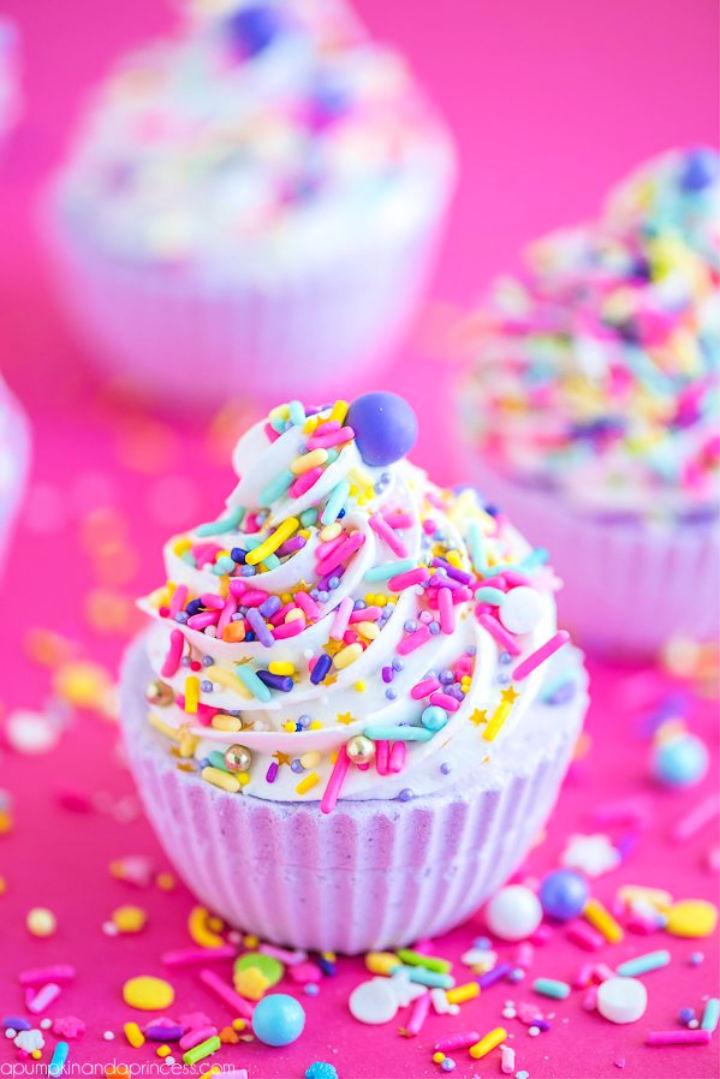 Making bath bombs at home has never been so easy, but A Pumpkin and Princess has this ideal cupcake bath bomb recipe for you! It is fairly easy to make. You will just need ingredients like baking soda, citric acid, witch hazel, essential oil, Epsom salt, and sprinkles. Make a lovely cupcake in no time! apumpkinand
2. Fizzy Cupcake Bath Bombs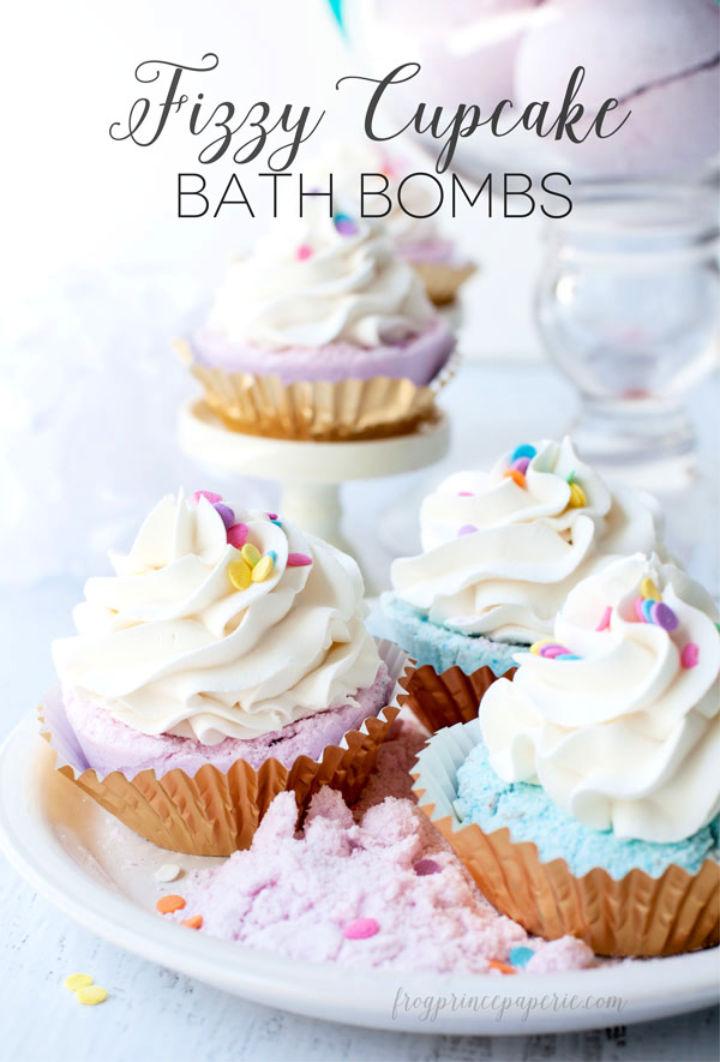 Make your bath time a little more fun by adding the fizziness into it. You can do that with this fizzy cupcake bath bombs recipe. Relax by throwing it into your bathtub and enjoy the pleasure this fizziness is promised to bring along! Check out the ingredients and instructions below to get started. thisgrandma
3. DIY Cupcake Bath Bombs With Soap Frosting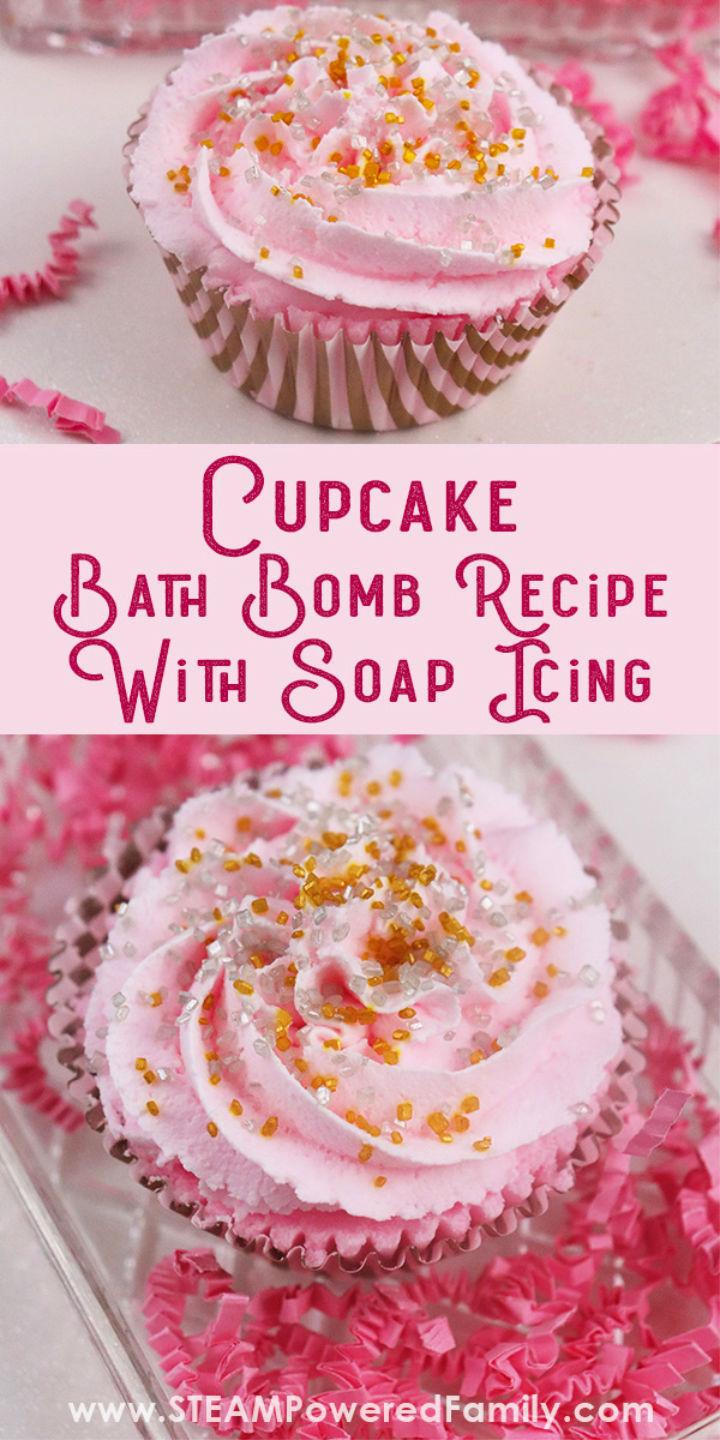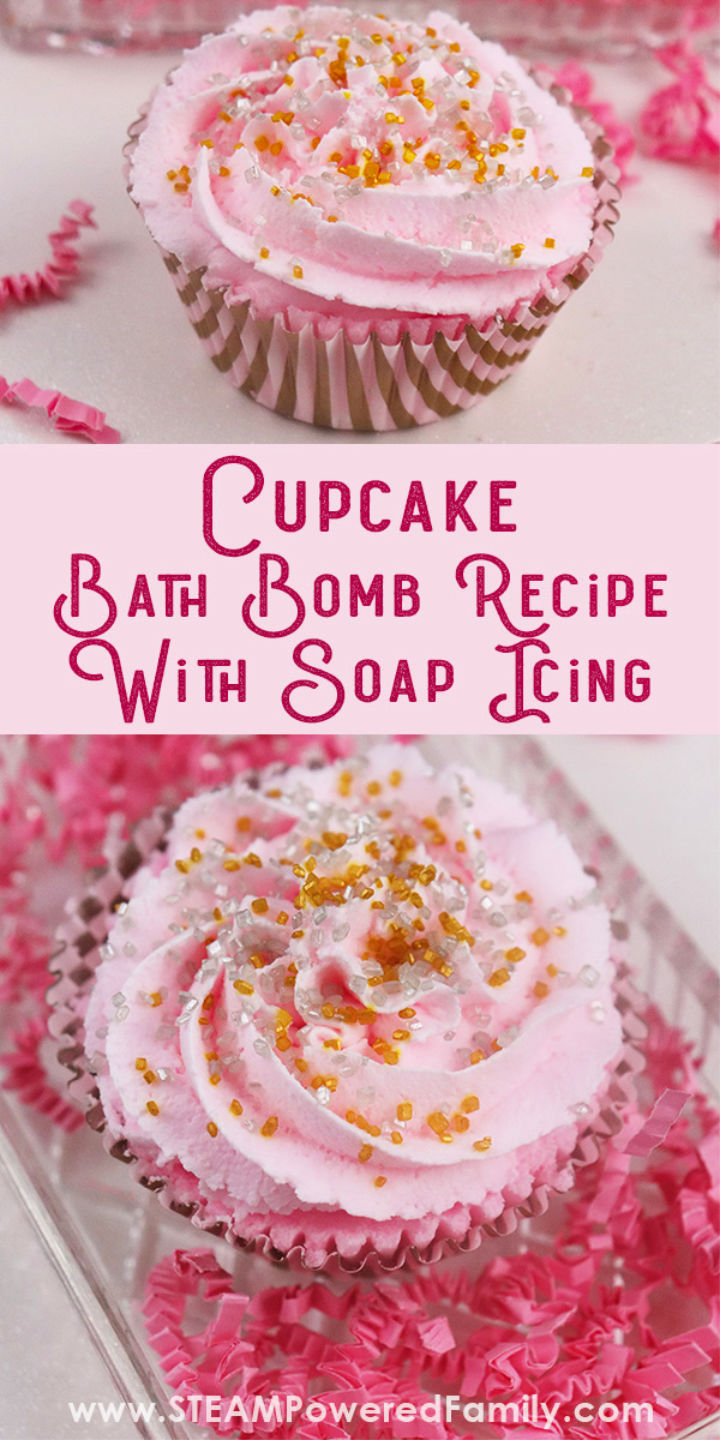 Looking for a meaningful and thoughtful birthday gift for a friend? How about something with a soap frosting? Using soap to make truly unique DIY bath bombs creates amazing steam activities for all, be it teens, tweens, or adults. This project not only looks impressive, but it will also create a luxurious bath experience. steampower
4. Unicorn Cupcake Bath Bombs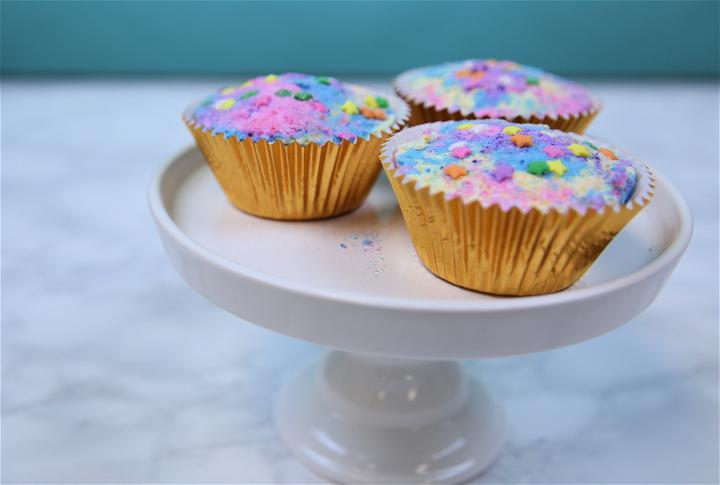 No doubt, these cupcakes bath bombs look super delicious that the first thought is to eat them up! And if anything, these unicorn cupcake bath bombs are the epitome of drool worthiness. All you need is some baking soda, gel coloring food, vanilla essential oil, star sprinkles, and a few more ingredients! hellogiggles
5. Awesome DIY Bath Bombs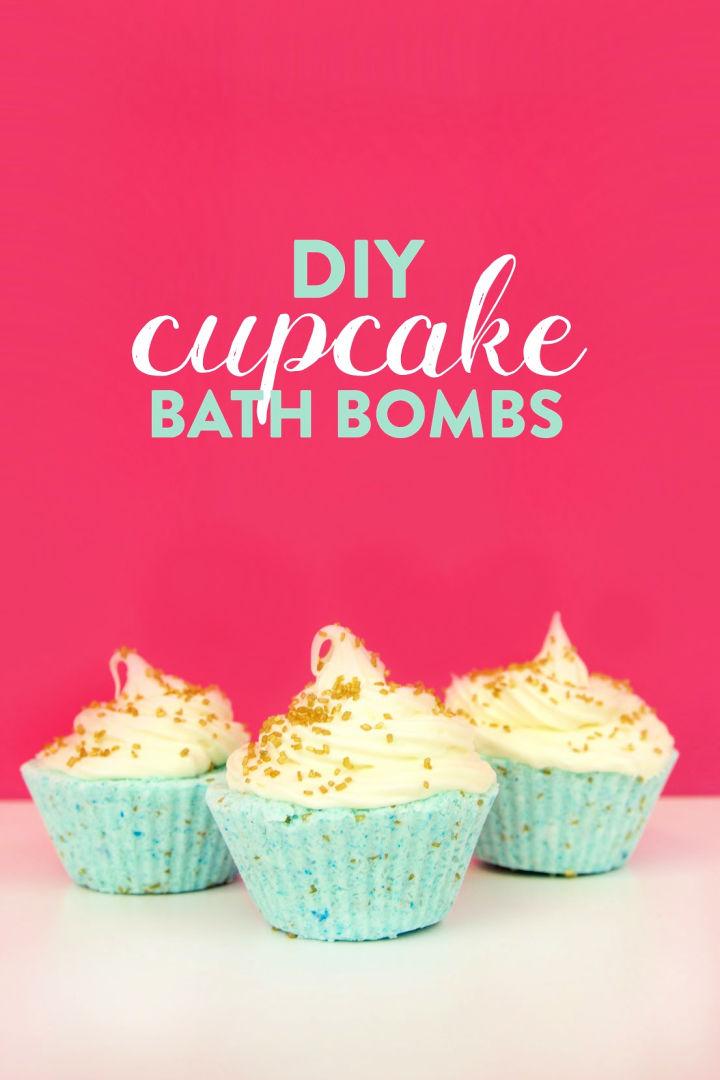 These awesome DIY bath bombs will heal your soul and smoothen your body. We bet this is going to become your essential item for your everyday baths! Make it yourself at home. All you need to have is baking soda, citric acid, cornstarch, Epsom salt, frosting, food coloring, sprinkles and cupcake liner. alittlecraftin
6. Vanilla Bath Bombs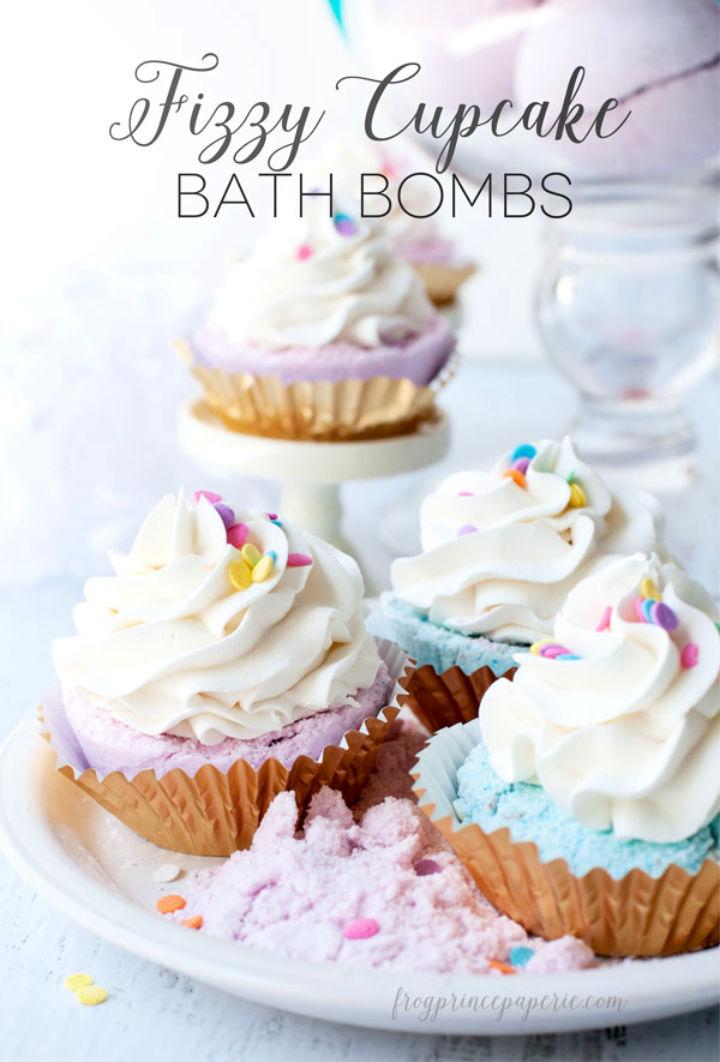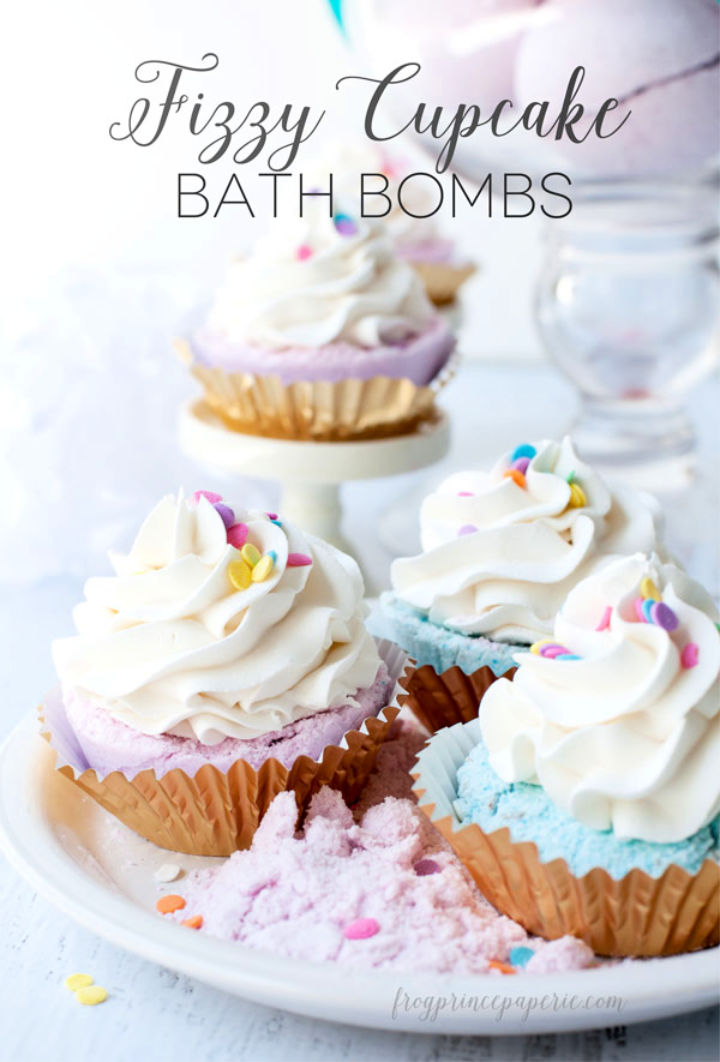 Treat yourself with these vanilla cupcake bath bomb recipes. The recipe is quite simple and easy. And you can nail it single-handedly. Also, you can make these bath bombs insanely cheaply! Along with corn starch, you will need baking soda, sprinkles, Epsom salt, food colors, citric acid, and liner. frogprince
7. How to Make Cupcake Bath Bombs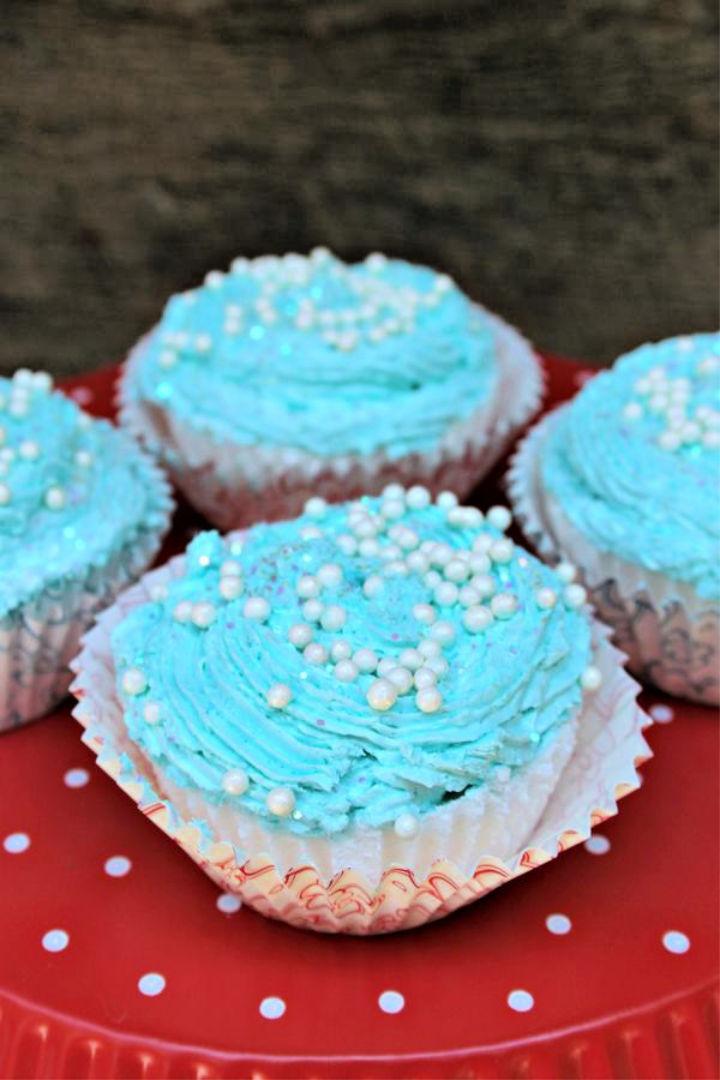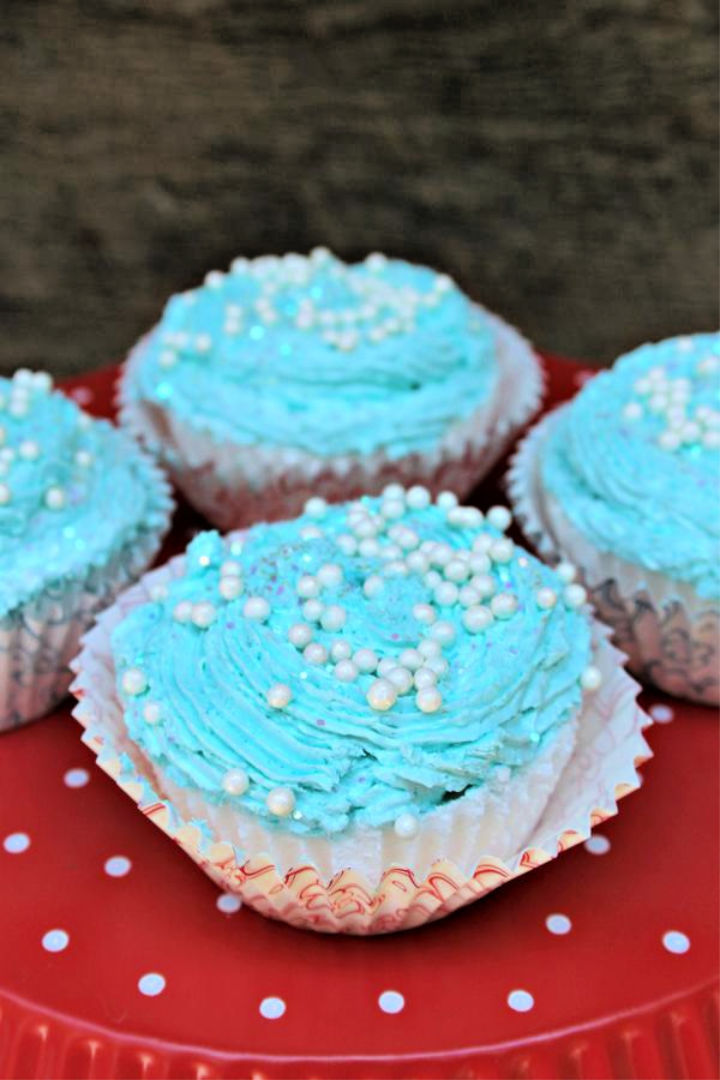 Bath bombs have been trending lately quite a lot. With so many things happening around the globe, a long and good soothing bath can really make a huge difference. It is super fizzy and even gorgeous to just look at! Glitter might be the perfect charmer for these ones! kimspireddiy
8. Jelly Bean Cupcake Bath Bombs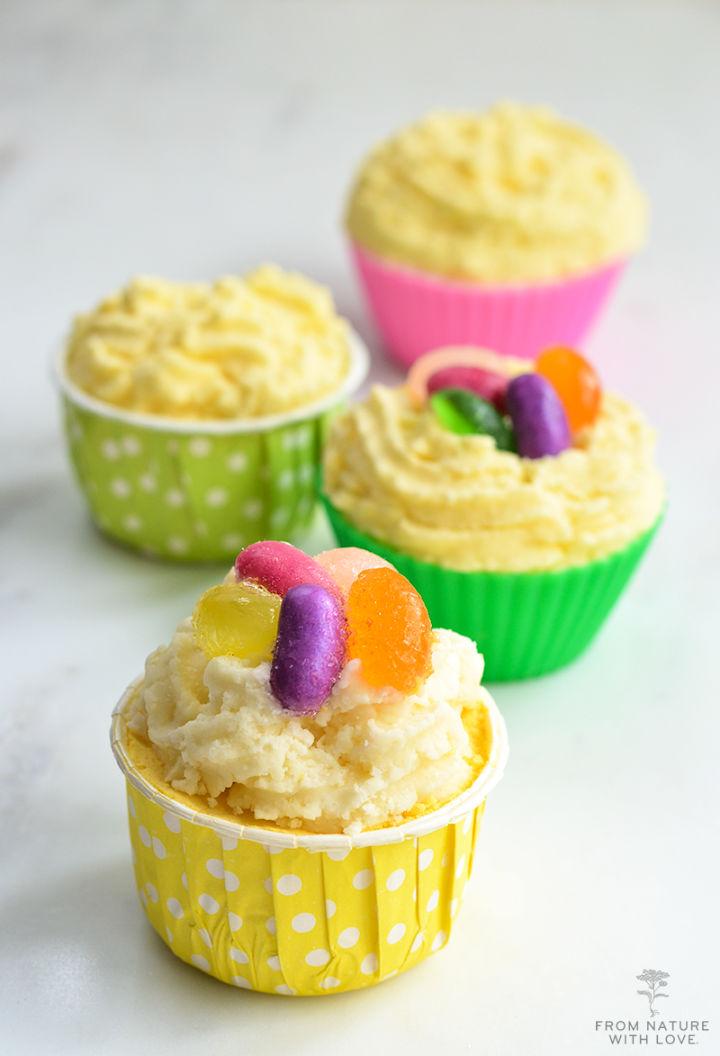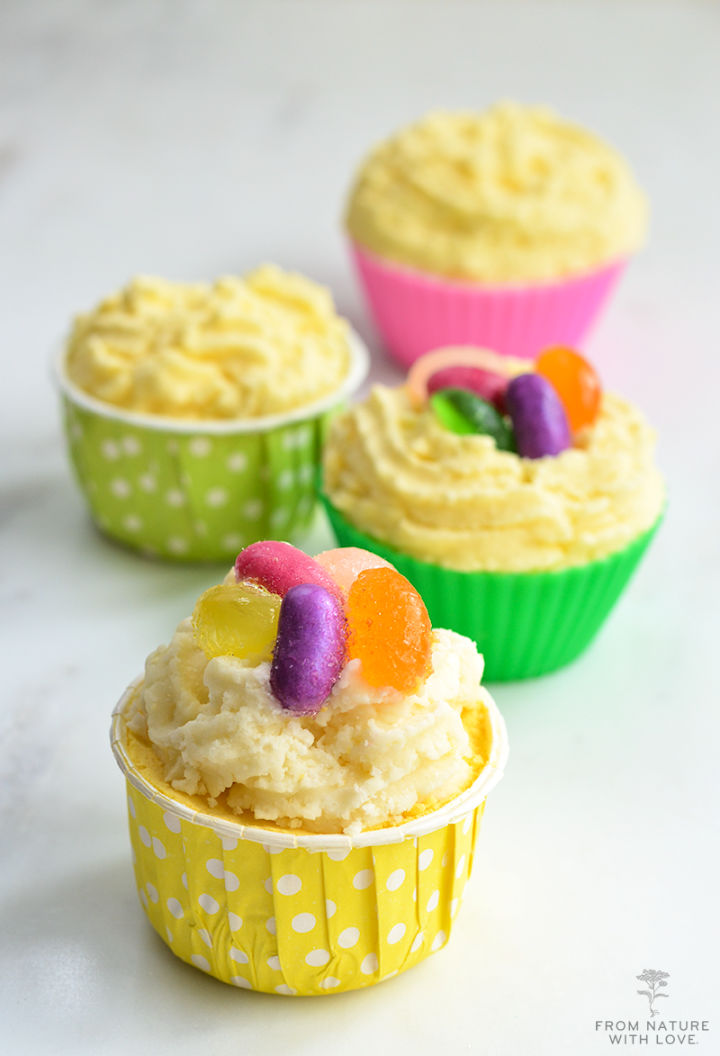 Make this jelly bean bath bomb for yourself, family, friends, kids, or to sell or give away as a gift. It is certainly one charming summer-themed bath bomb idea with colorful jelly beans on the top. Gather ingredients including baking soda, citric acid, whole milk powder, arrowroot powder, and lemon drop fragrance oil with a few more add-ons. naturalbeauty
9. Homemade Cupcake Unicorn Bath Bombs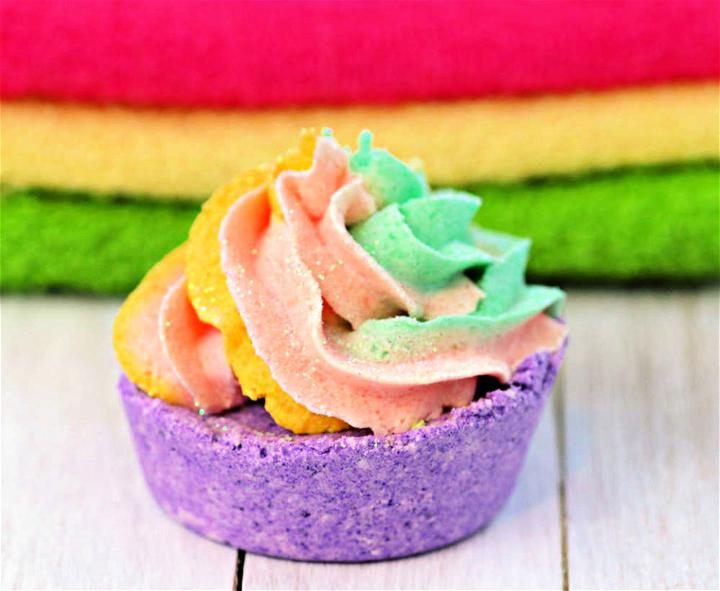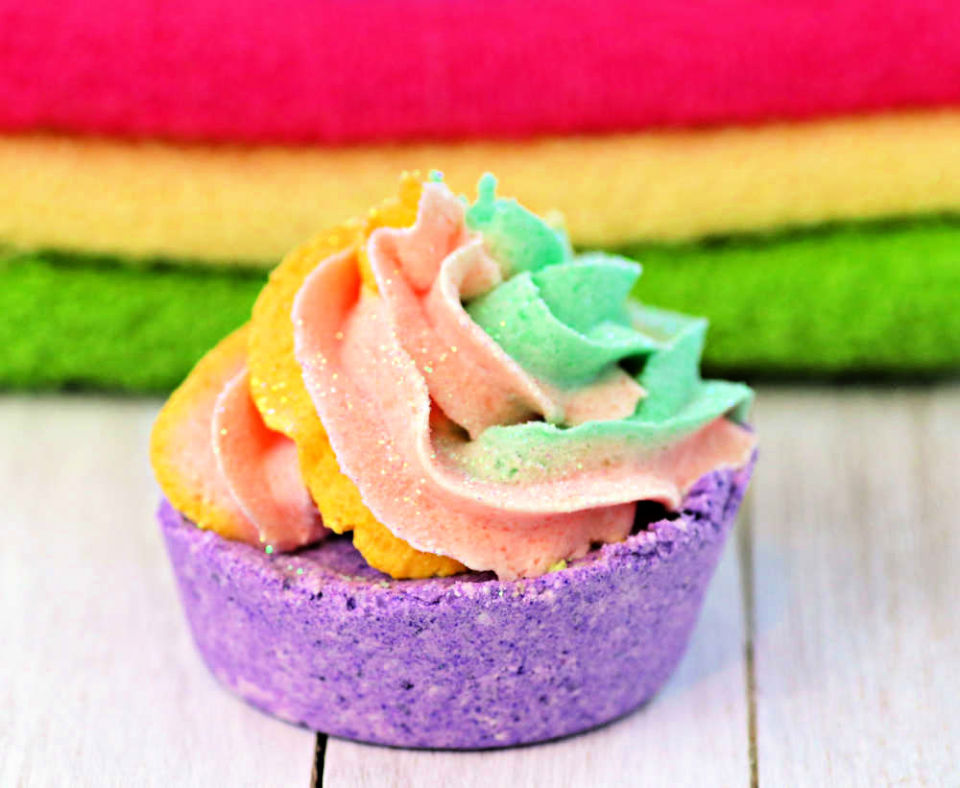 Craving for a stress-relieving and scented bath? Check out the instructions below to gather what you really need. This homemade unicorn bath bombs will wash away all your worries and tiredness of the long day! Most likely making you feel stepping into heaven! Excited to use it? But first, you have to make it. growingup
10. Fizzy Cupcake Bath Bombs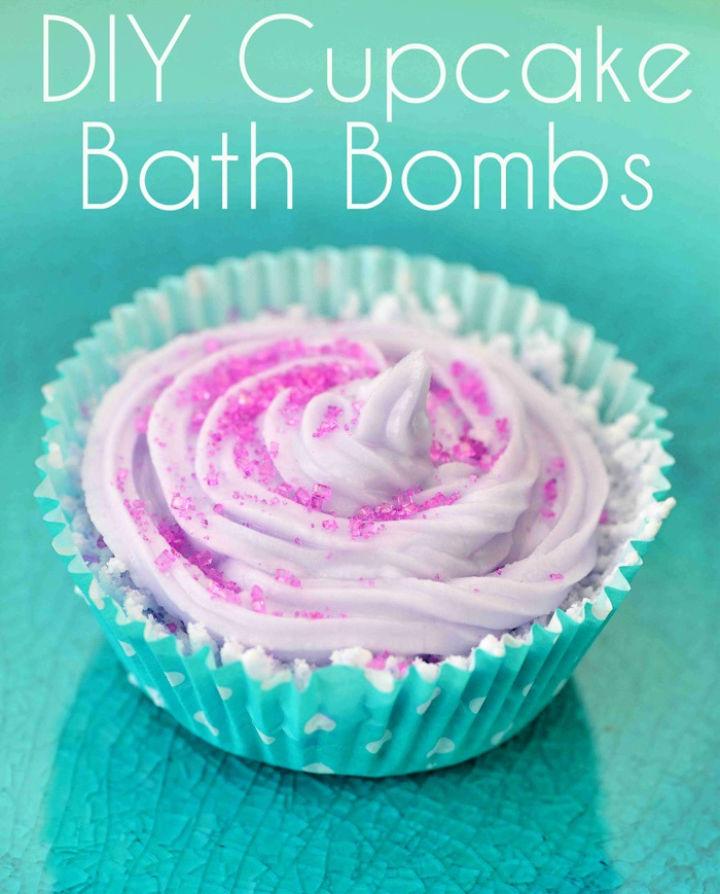 Are you ready to learn the recipe of this fizzy cupcake bath bombs? Way to bring some exciting dose of fizz to your life! And when the recipe is such simple to nail, then what is the point of buying it from the store. These cupcakes are filled with fizziness and pleasing fragrances. intimatewed
Conclusion:
Do you know how to wash away a bad and long day? Of course, with a soothing and calming cupcake bath bomb recipes in your hands, you can do it just right. We bet this cupcake bath bombs roundup must have helped you to draw yourself more soothing bathes. Use them yourself or gift them, the choice is yours. Put something different on the table this year.