Willing to get the coolest surprises for the kids that will rock the back to school season? Then go with these 16 simple homemade DIY backpack patterns giving your pro-tips to a sew a commercial-style backpack at home. These projects will be the best practices for your sewing skills and creativity and, once completed, will make you feel proud. The free backpack patterns involve using a lot of fabric to make these cool backpacks with arresting design appeals. Along with sewing the perfect backpacks for back-to-school season, you will get the free sewing patterns and step-by-step instructions for sewing durable backpacks that will help carry your equipment and tools with you.
Just take a short tour of these 16 DIY backpack patterns that are easy to do will require mostly the beginner sewing skills. The list also provides some advanced DIY backpack patterns that you can also make for your make and sell the business.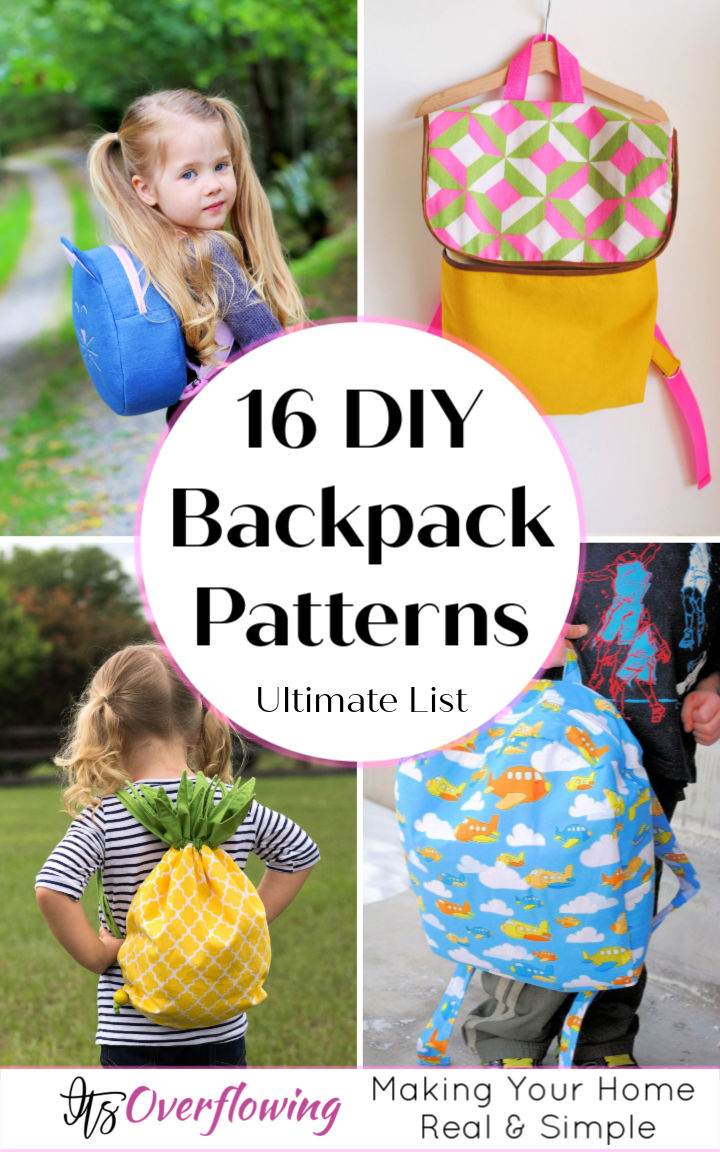 Most of these DIY backpack sewing patterns are for kids and will make the best back-to-school gifts for the kids. From making a cat backpack to a unicorn backpack to a pineapple backpack, you can sew a lot of backpack designs more for the kids. Finally, you will get the guides too to embellish your backpacks more using Cricut vinyl, custom hanging embellishments, and lots of decors.
Not only for students but get the free backpack patterns also for the hiker's bags will help carry essential tools and equipment. Just browse the entire collection of these DIY backpack patterns that are more than beautiful and will make pleasing handmade gifts for beloved ones. Pick your favorite ones to add to your to-do lists.
1. Free Cat Backpack Pattern
Sew this cat backpack using 3/4yd of 45" wide woven cotton fabric. Next, you need 1yd of 45" wide contrasting fabric, 20" wide fusible lightweight interfacing, phellon flex-foam and non-separating zipper. Further, you need D-rings and embroidery floss to make it. It will cut like your baby. sewmuchado
2. DIY Pineapple Backpack
Create a fruit inspired drawstring backpack, will make sweet handmade gifts for little kids in the home. Sewing drawstring pineapple bag using 1/3 yards of green fabric, 4 yards of double fold bias tape, 1/2 yard of lining fabric and 1/2 yard of pineapple fabric. Next, you need 1/4 yard of fusible woven interfacing. makeit loveit
3. How to Make a Backpack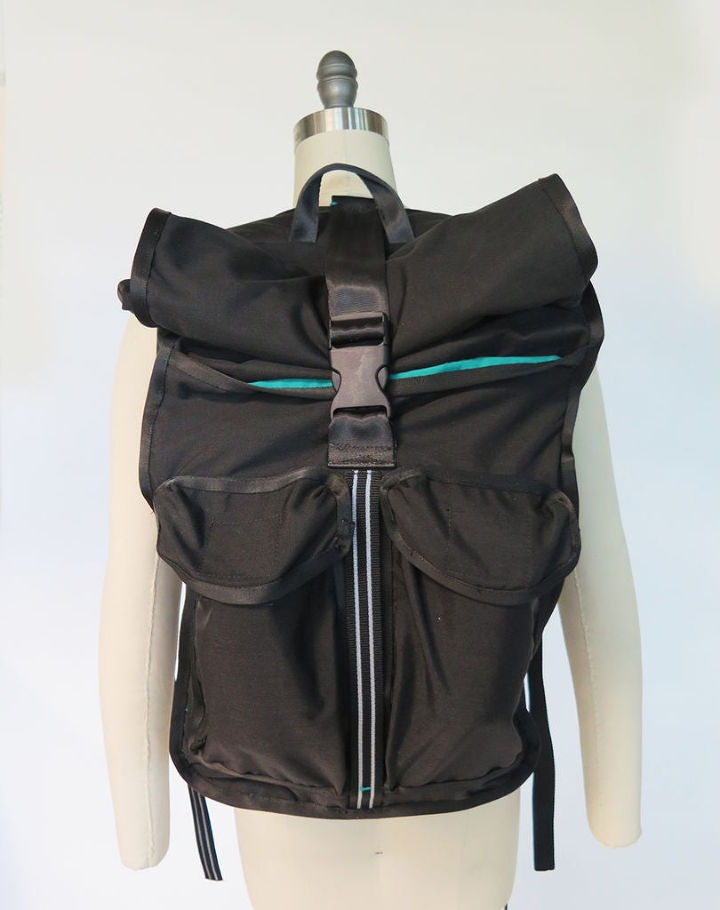 This backpack is durable and will help you easily carry your essentials with you. Sew it using Cordura fabric, nylon fabric, nylon 1" webbing, and 2" seat belt webbing. Next, you need aluminum cam buckles, a sport mesh fabric, Volara foam and 2" Velcro. Finish with 12" zipper. instructables
4. DIY Backpack With Flap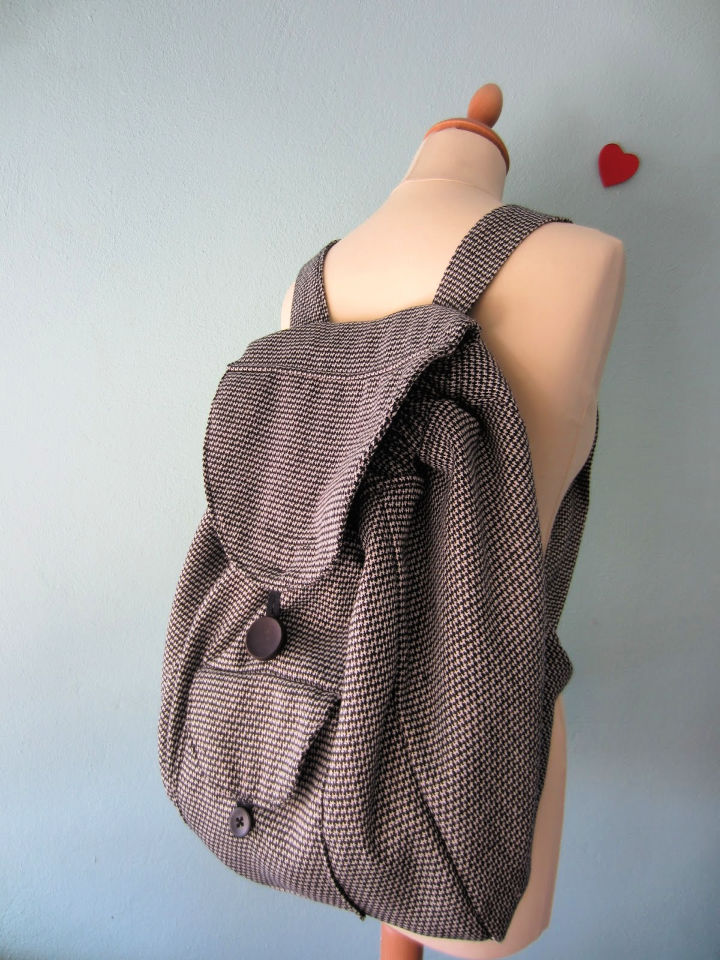 Decide your fabric and matching lining to sew this DIY backpack that comes with flap. This backpack will make a sweet handmade gift for the camping lovers and it will rock for the students too. Use the paper templates to cut your pieces and then sew them together. Its overflowing
5. Back To School Backpack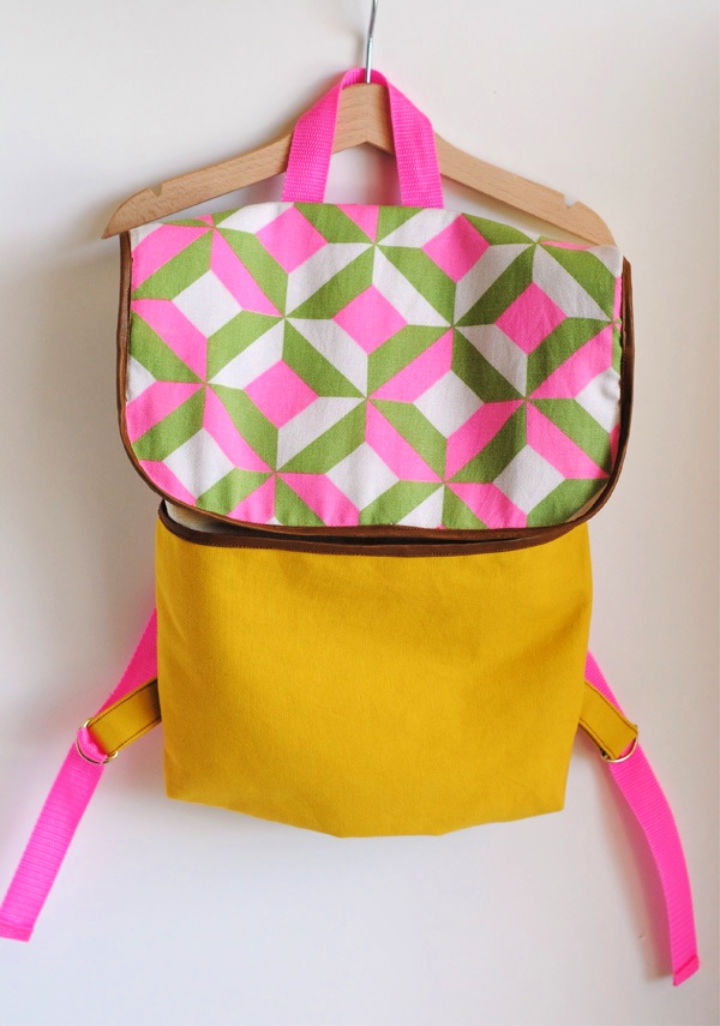 What is new in this back to school backpack is the colorful geometrical design pattern, will definitely impress your friends. Sew this backpack using a mix and match fabric and make straps using about 2 yards of 1" polyester. Magnetic snaps and 1" D rings will be the best hardware for this backpack. hartandsew
6. How to Sew Children's Backpack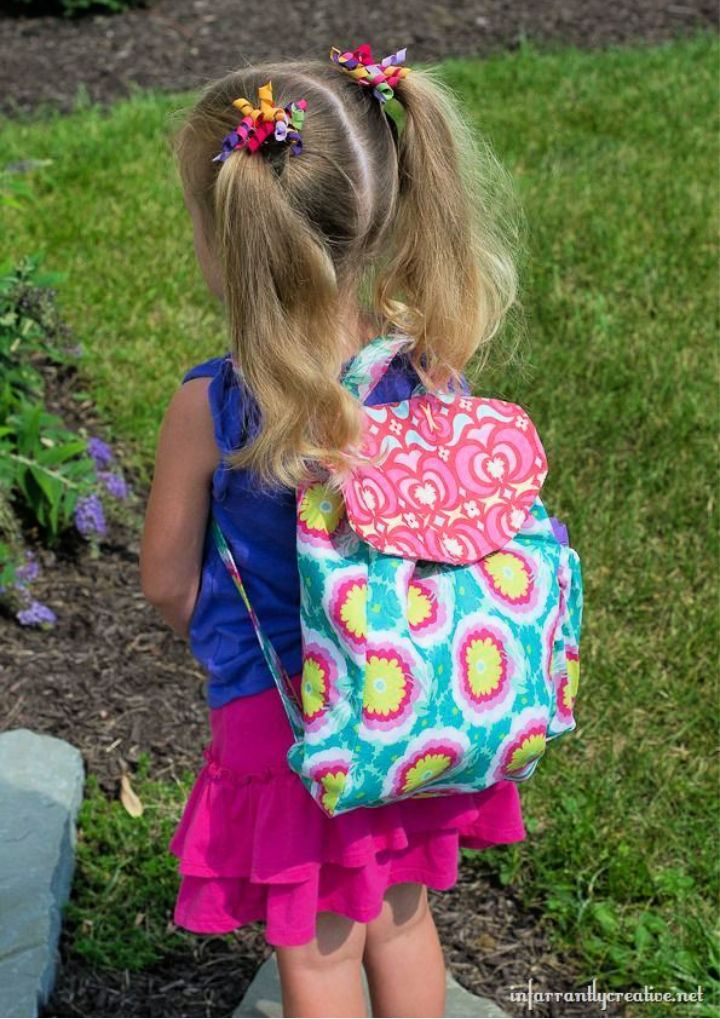 Simply vary your fabric to vary the design of your backpack. Sew this children's backpack using fabric and fusible fleece in your favorite pattern. Use 1/4" elastic to make the straps. Further, you need a magnetic snap and 1" D-rings to finish this backpack. Sewing instructions here infarrantlycrea
7. DIY Polka Dot Backpack
This backpack will rock for the little girls. The project is all about to do a decorative makeover of your backpack. Just grab a polka dot stencil and a backpack and stencil it for enchanting polka-dotted pattern, will boost the feminine appeal of your backpack. Use the fabric paint for stenciling. hellobee
8. 30 Minute Drawstring Fabric Backpack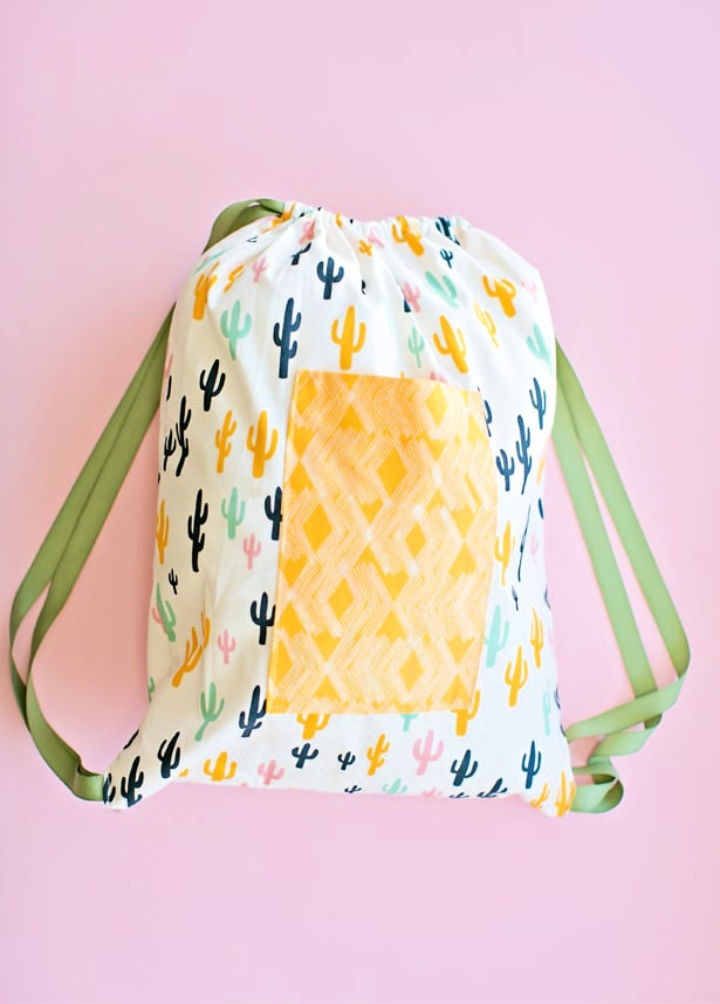 Looking for a sweet last 30-minute gift? Then be around your sewing machine and sew this drawstring fabric backpack in less than half an hour. Sew this fabric backpack using two pieces of 13″ by 18" fabric, one 6" x 9" piece of fabric, and two 56" piece of twill tape to build this fabric backpack. hellowonderful
9. How to Make a Roll Top Backpack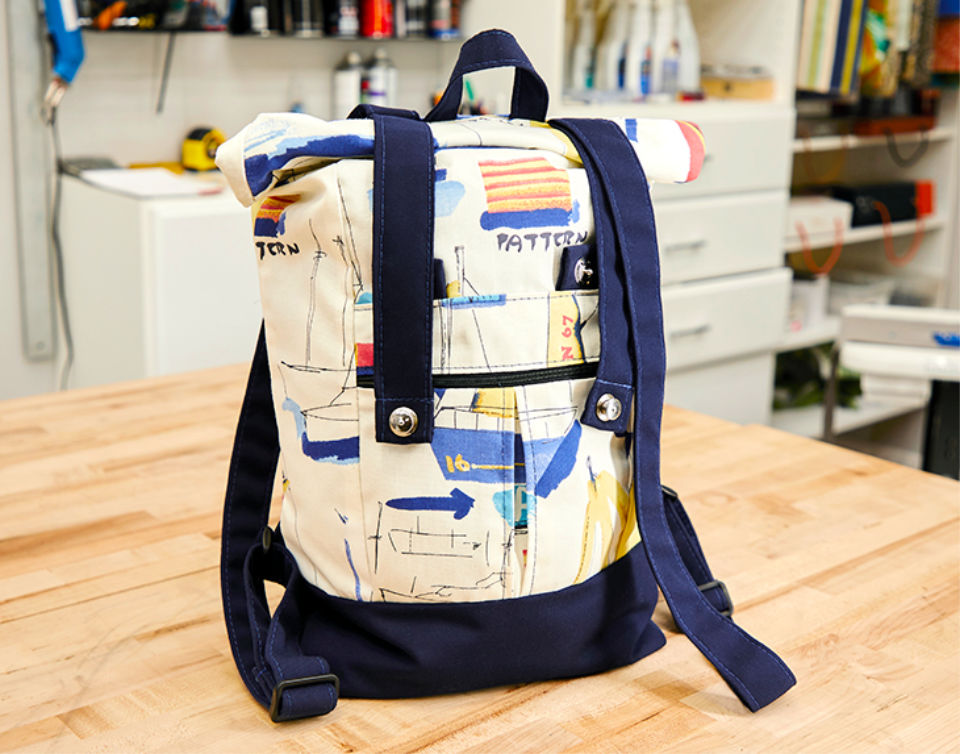 One of the best looking roll-top backpack to sew at home. You need 1 yard of decorative fabric, 2 yards of lining fabric and bag bottom. Seamstick 1/4" basting tape, finish it up with the zipper slider and with zipper chain. One of the best backpack to make at home. Details here sailrite
10. Cute Kid's Backpack Pattern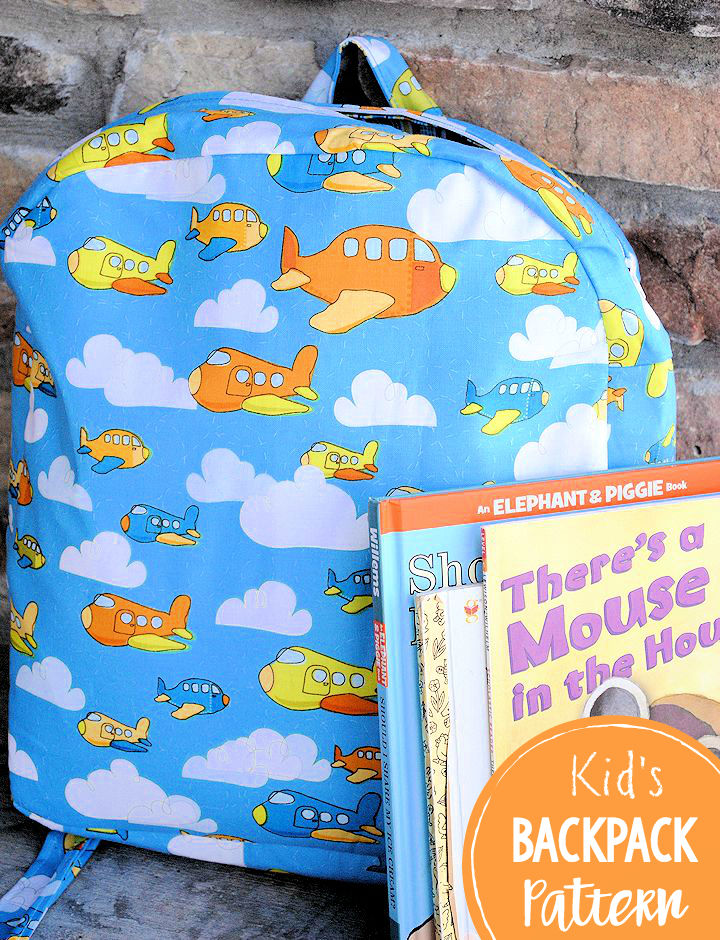 This backpack is as cute as your kids come with a traveling theme. If you love sewing projects then you will surely fall in love with this kid's backpack pattern. 1 yard of main fabric, 1 yard of coordinating lining fabric, 1/2 yard of heavy interfacing, fusible lining, zipper and 2 backpack strap adjusters for this project. crazylittleproje
11. Lightweight Designer Day Pack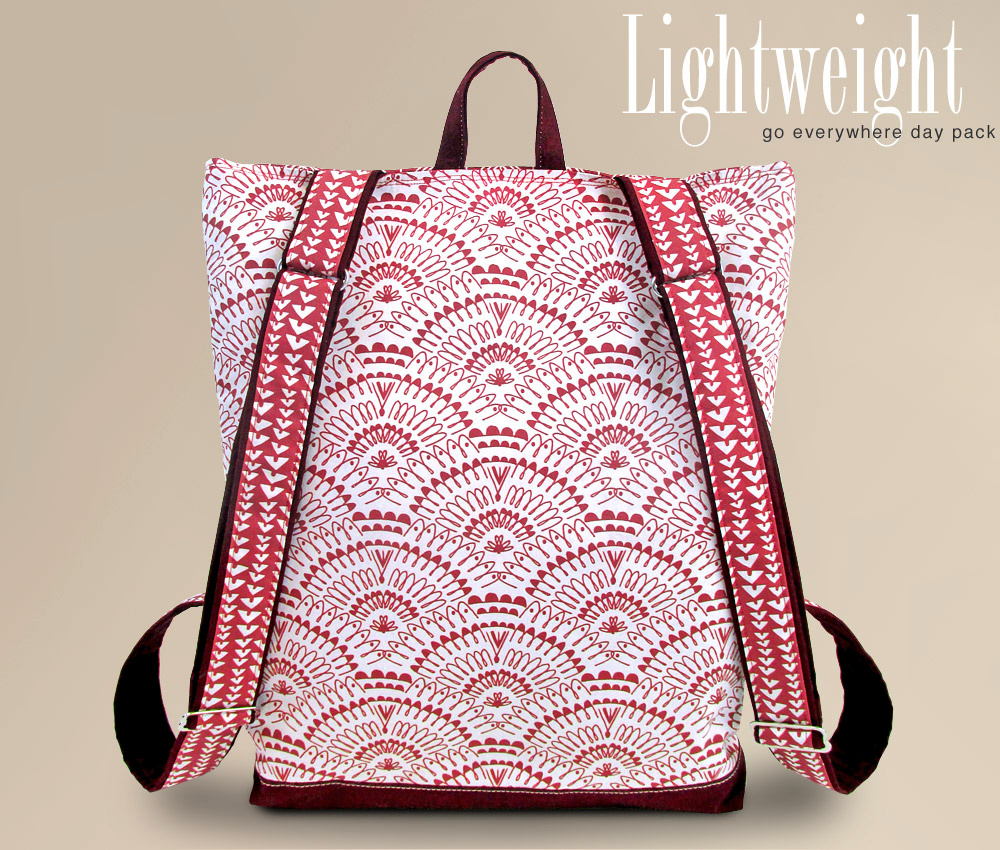 The finished size of this backpack is 12" wide x 16" high x 2" deep. It comes with fully adjustable straps and there is a loop too on its back for safe wall hanging. Use fabric with so many amazing prints like fans in azalea, broken chevron in azalea, vane in azalea and rhythmic in wisteria to sew this designer day backpack. sew4home
12. DIY Backpack Sewing Pattern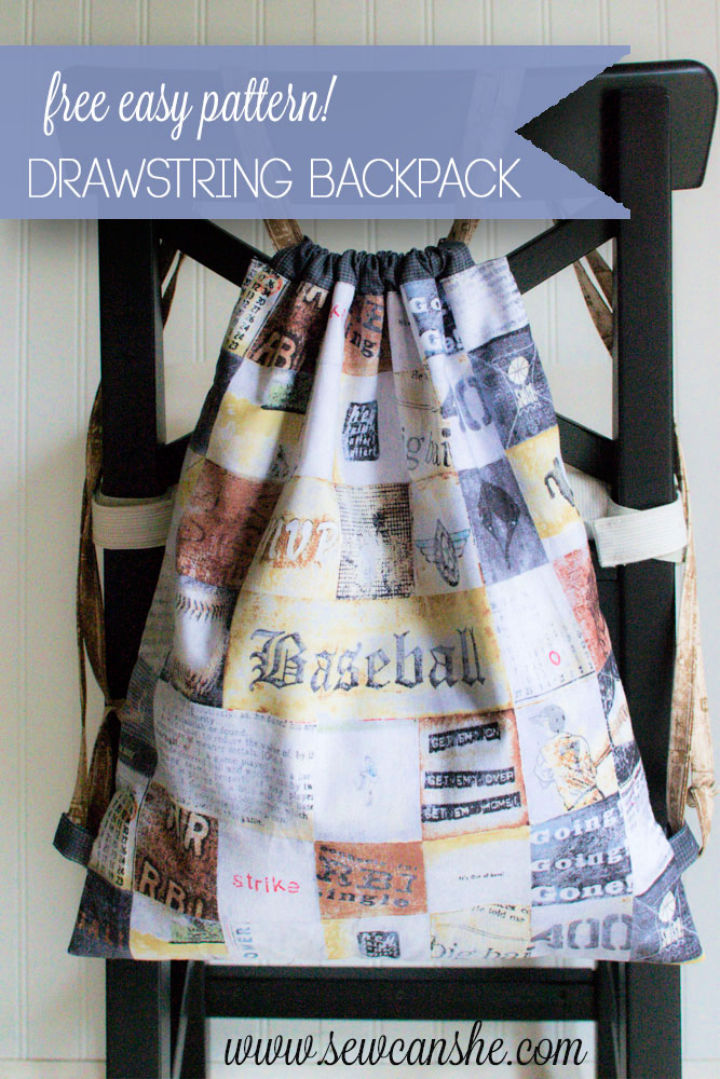 Another DIY backpack sewing pattern is here that will easy peasy and quick. Grab the 1/2 yard of fabric for the exterior, 1/2 yard for lining and 1/4 yard for the drawstring to sew this backpack. The best backpack to carry your essentials with you. Details here sewcanshe
13. Make a Unicorn Backpack With Cricut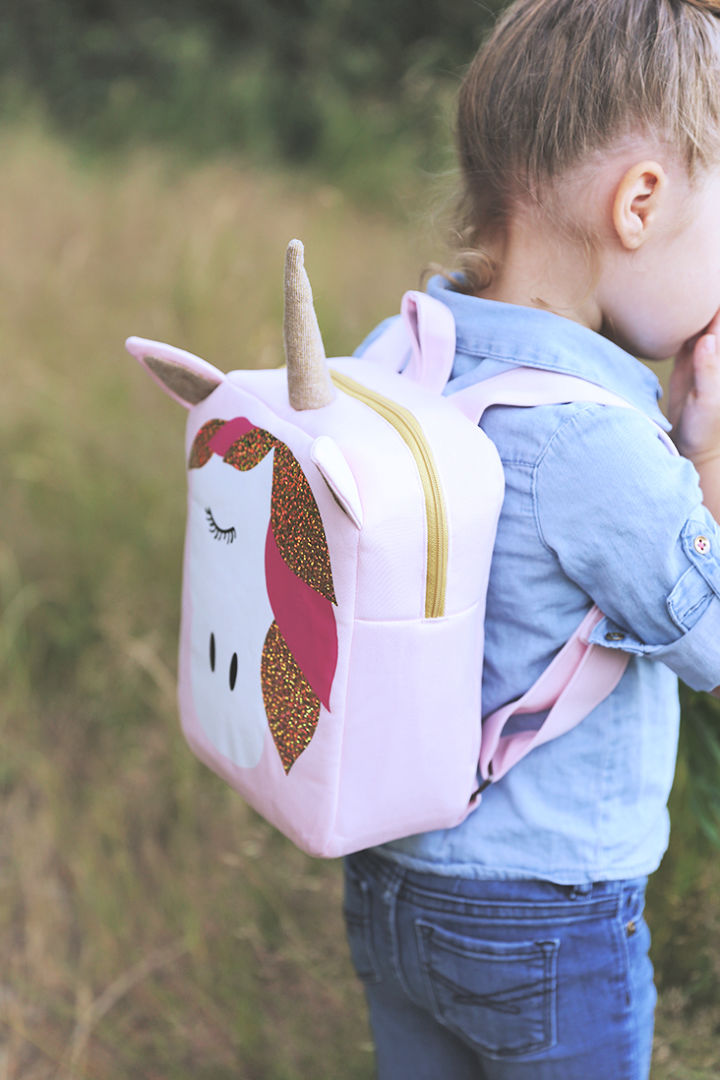 All kids are obsessed with the unicorn fashion, will surely like this unicorn backpack. A smart project to do with your sewing machine and Cricut. Grab the main fabric, lining fabric, interfacing, fusible flex foam. Finish your completed backpack with Cricut vinyl unicorn parts. This backpack comes with a zipper. sewmuchado
14. How to Make a Drawstring Bag Or Backpack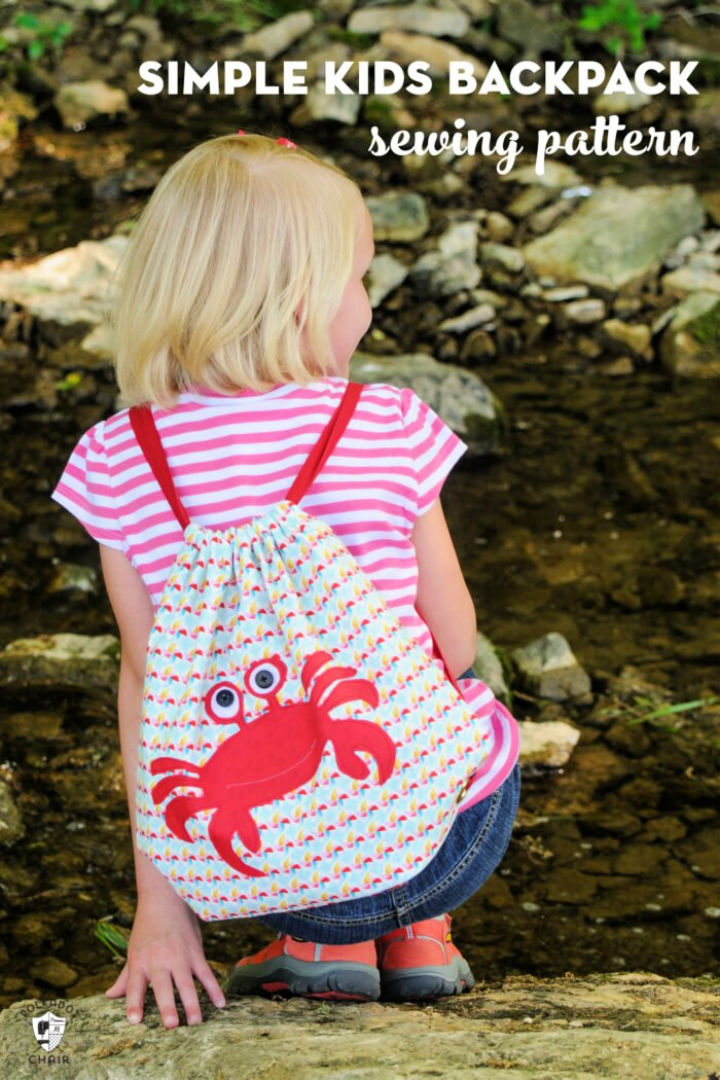 If you love to do sewing projects for kids then do sew these DIY backpack ideas for kids, will complete super quickly. You need 1/2 yard of each exterior and lining fabric, interfacing, 4 yards of string trim, Fat Quarter for applique, Heat N Bond Lite, two 1" grommets, Use white felt and 2 black buttons for crab. polkadotchair
15. Back To School Kids Backpack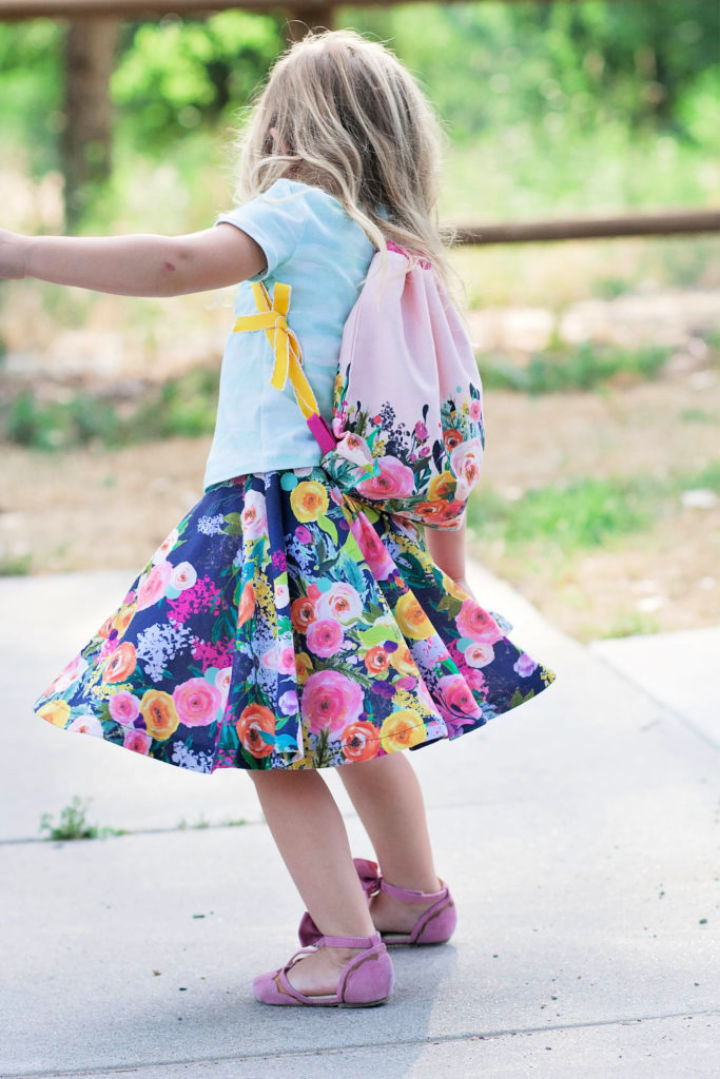 The best back to school kids' gift to sew at home, the kids DIY backpack. Grab 1/2 yard of fabric, ribbon, 1/4 yard of contrasting fabric, coordinating thread, and sewing machine to do this backpack sewing project. These backpacks will make sweet handmade gifts for all fun-loving kids. sweetredpoppy
16. Upcycled Plaid Shirt Backpack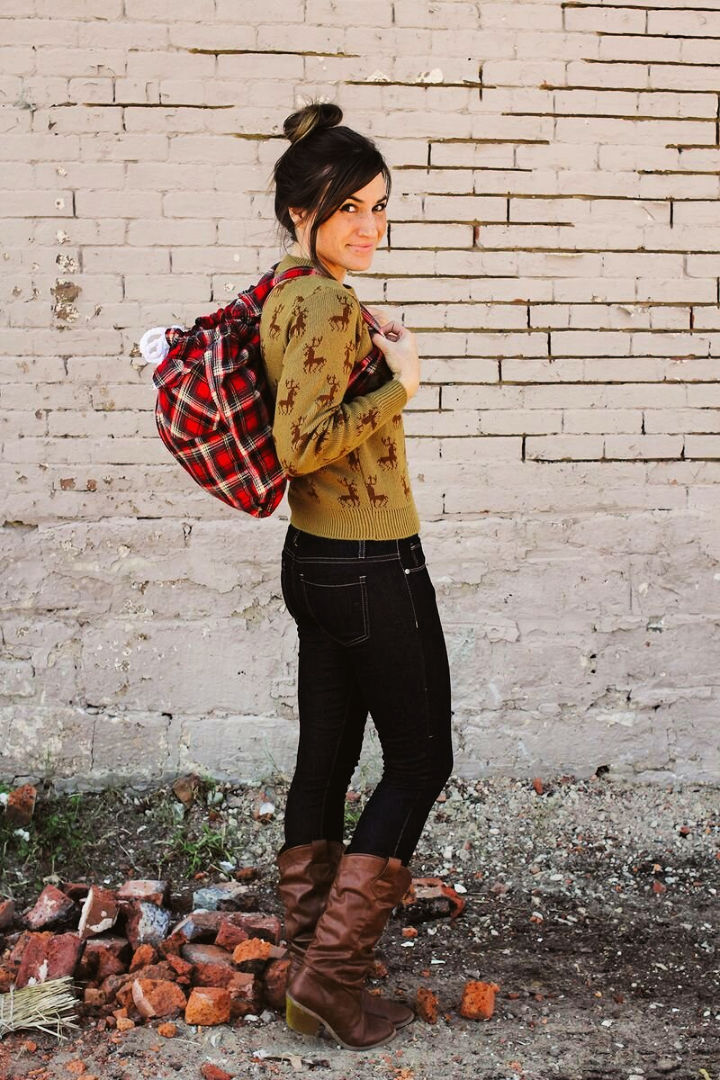 Make this backpack using a plaid shirt, a creative way to keep using your shirts you have fallen in love with. the projects involve cutting the plaid shirt smartly and then to sew a DIY backpack with it, which will help you carry your essentials with you. A better gift to sew for your kids. abeautifulmess
Conclusion:
The high price tags of backpacks will make you take a step back when visiting the nearby stores and shops. So, try sewing and making your own DIY backpack at home with these free backpack patterns that provide free sewing patterns and backpack restyling tutorials too. There are many backpack patterns that will complete in less than 30-minutes and can be considered for the last 30-minute DIY gift ideas. Along with backpack sewing patterns, you will get perfect tips to adorn your backpacks too. After exploring this entire collection, you will be a backpack sewing professional for sure.