Over the last thirteen years, Stud and I have welcomed eleven sweet nieces and nephews into the world (add that number to our own three babies) and that's fourteen little birthdays we like to celebrate. Add to the count, our sibling's birthdays, our parent's birthdays, wedding anniversaries, and friends birthdays and it's more than I can keep straight without a system! Check out my Dates to Remember File Box!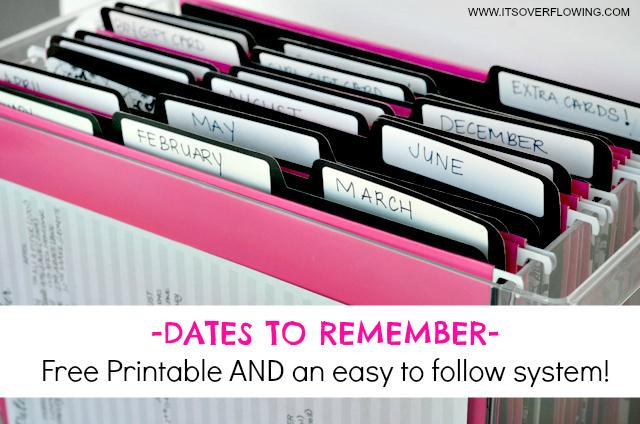 Family Birthdays
Wedding Anniversaries
Classmate Birthday Parties
And Cards for Special Occasions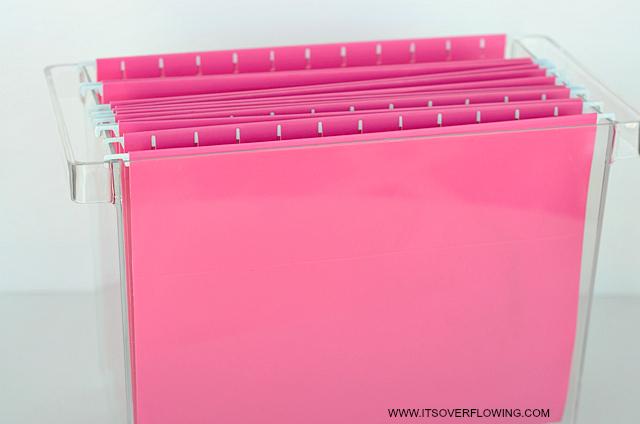 What I Needed To Make My Box:
A clear hanging file box and a package of pink hanging folders (6). And my very favorite black and white file folders (18) — they're from Staples!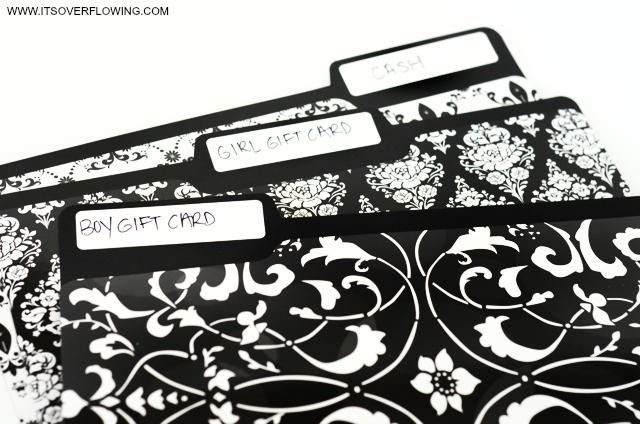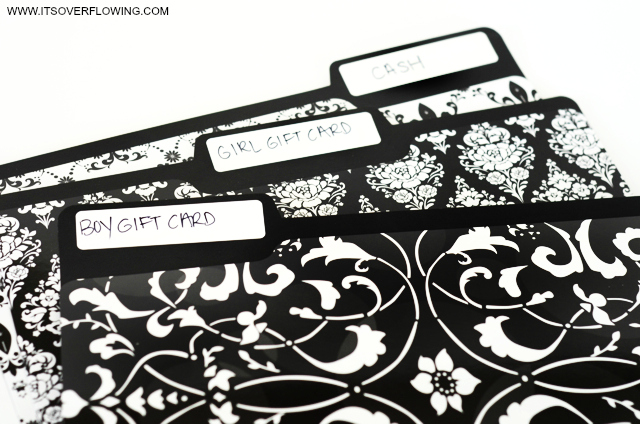 Why The Cash File Folder?
For my nieces and nephews, I send a card signed by each of us and a dollar for each year of life! Henry is turning TWO this year, so two little dollar bills for him. According to Stud, I am officially an OLD LADY but, I'm okay with that — this works for our family!

Gift Cards For Classmates:
It seems like every other weekend at least one of my kids has a birthday party to attend! I keep extra girl and boy gift cards on hand for those occasions. My kids LOVE receiving gift cards — so I assume it's a safe gift for kids I don't know really well. I try to stock up on gift cards to Academy, Target, and Vera Bradley – because these are my kid's FAVES!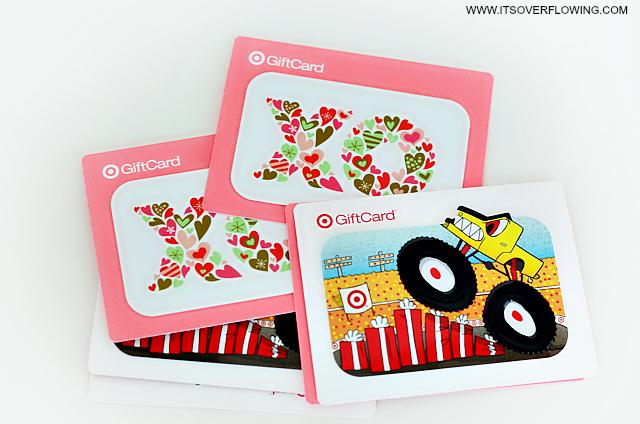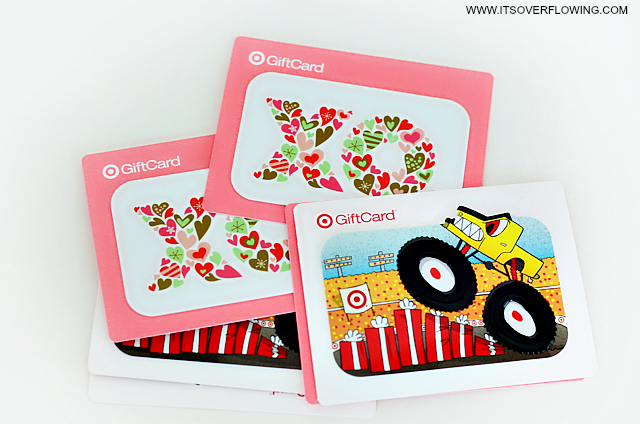 Cards For Classmates And Special Occasions:
I also keep extra birthday cards – separating girls and boys so my kids are able to pick out a card for their friend. In the Extra Cards file folder I have thought of your cards, thank you cards, new baby cards, and wedding congratulation cards.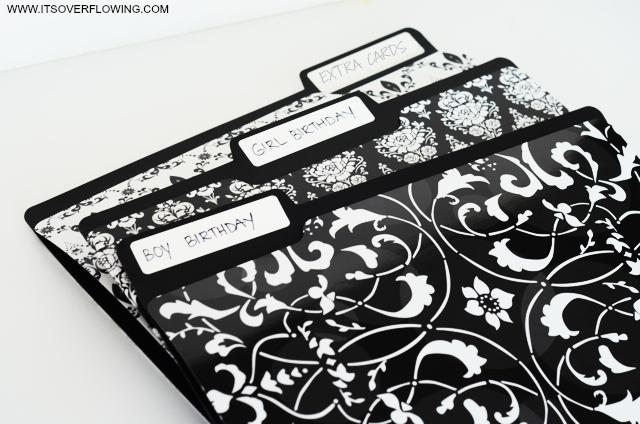 Favorite Place To Buy Cards:
Every few months I stock up on cards from Target and Trader Joe's – I love that they have cute cards for just a dollar!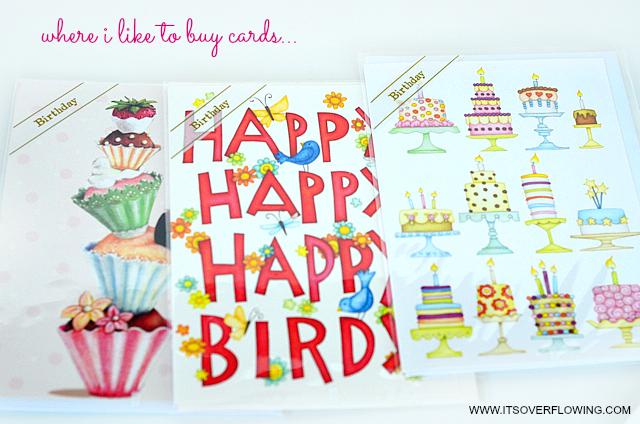 I made a FREE PRINTABLE for us to record important dates to remember. After printing it out, send a text to the family to make sure you are recording important dates correctly.
Kid's Birthdays — Date | First Name | (Year)
Adult Birthdays — Date | First and Last Name
Anniversaries — Date | Her Name | His Name | Last Name | (Year)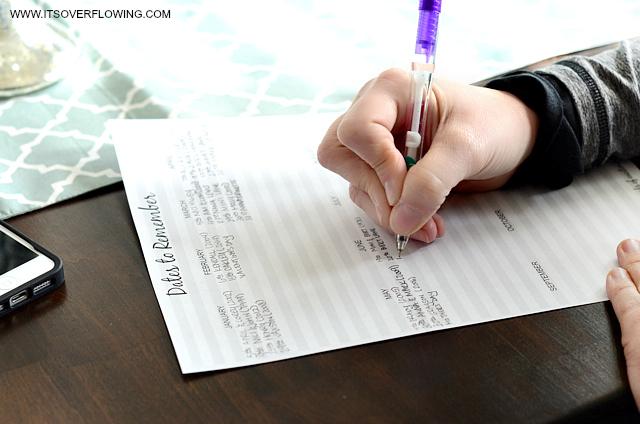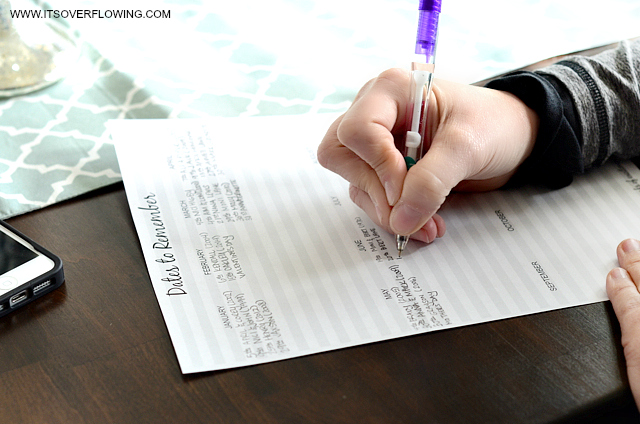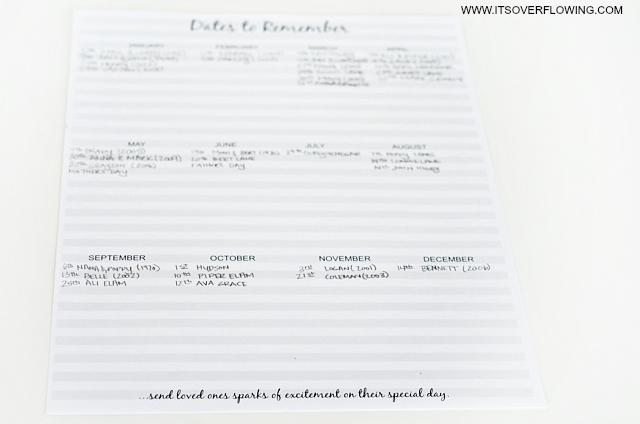 File box
My list static clings to the front of my file box when I slip it inside the box. When I'm on the hunt for the next months cards, I take a pic of my original and use the pic on my phone as a reference for picking out cards for specific family members.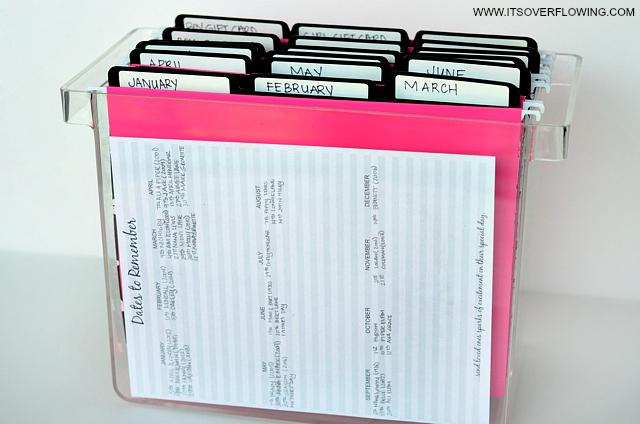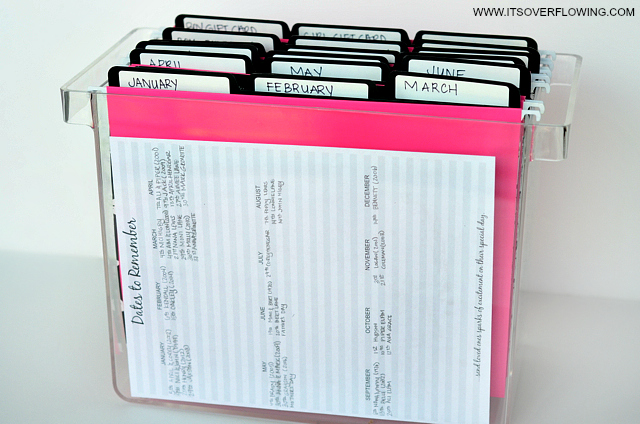 I have the next few months stocked with specific cards ready to be signed, stuffed, and mailed. As the year progresses, I will add cards to consecutive months AND keep up my inventory of girl and boy cards and gift cards!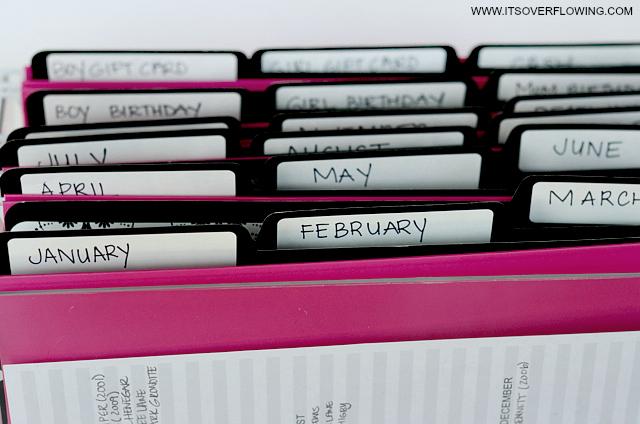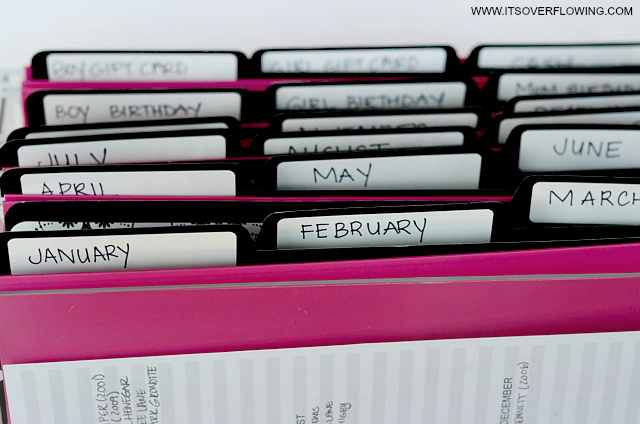 My file box sits on a shelf in my office closet and each month I pull it out and get the next round of cards ready to send out. If a special occasion arises and I need a card to send to a friend going through something tough or celebrating something exciting, I usually have a card for that event in my extra cards file folder!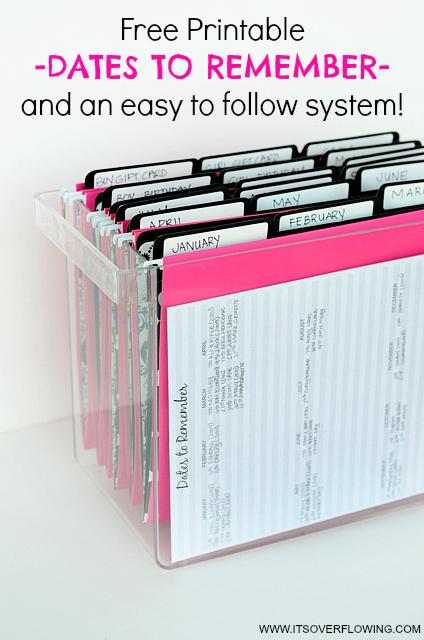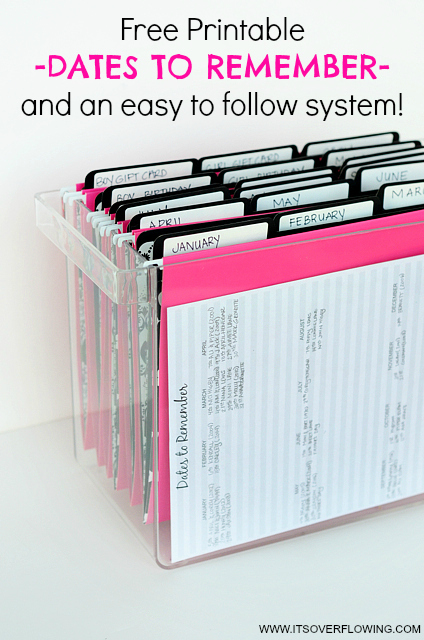 It's amazing to me how quick it is to set up this system and how much time I save by following it! Get your Dates to Remember Organized…send loved ones sparks of excitement on their special day. And if you like to give more than just a gift card, check out one of my favorite posts, 20+ Awesome Ways to Creatively Give a Gift Card.
CHECK OUT MORE 'GET IT ORGANIZED' TIPS
Download Free Dates to Remember Printable:
…send loved one's sparks of excitement on their special day.