Wear modesty in style with these 10 DIY Bralette Patterns (Free) that will help you sew all popular designs of bras at home. From lacy to silk, these projects use all sorts of fabrics to sew these DIY bra, will make lovely handmade gifts for friends. The bras are a big must-have for all girls and ladies they are accessory you can miss out in any way. Whether you are willing to gain a lovely bikini fashion or intending to create a lovely glamorous personality of you, these homemade bras will make a great choice. See all the designs by exploring this list of DIY bralette patterns that include mostly the lacey patterns and designs. The lacey designs will rock for summers and will provide lots of breezy comforts. However, you can give them lots of variations that this list is going to discuss in detail. 
These DIY bralette designs come in lots of exciting lace covers. Use the bra cups for lacey bras to wear a lot more modesty. Finish these DIY bra ideas with lots of different elastic straps giving some cool visual effects to designs. These are going to be the easiest sewing projects ever that will make truly mind-blowing handmade gifts.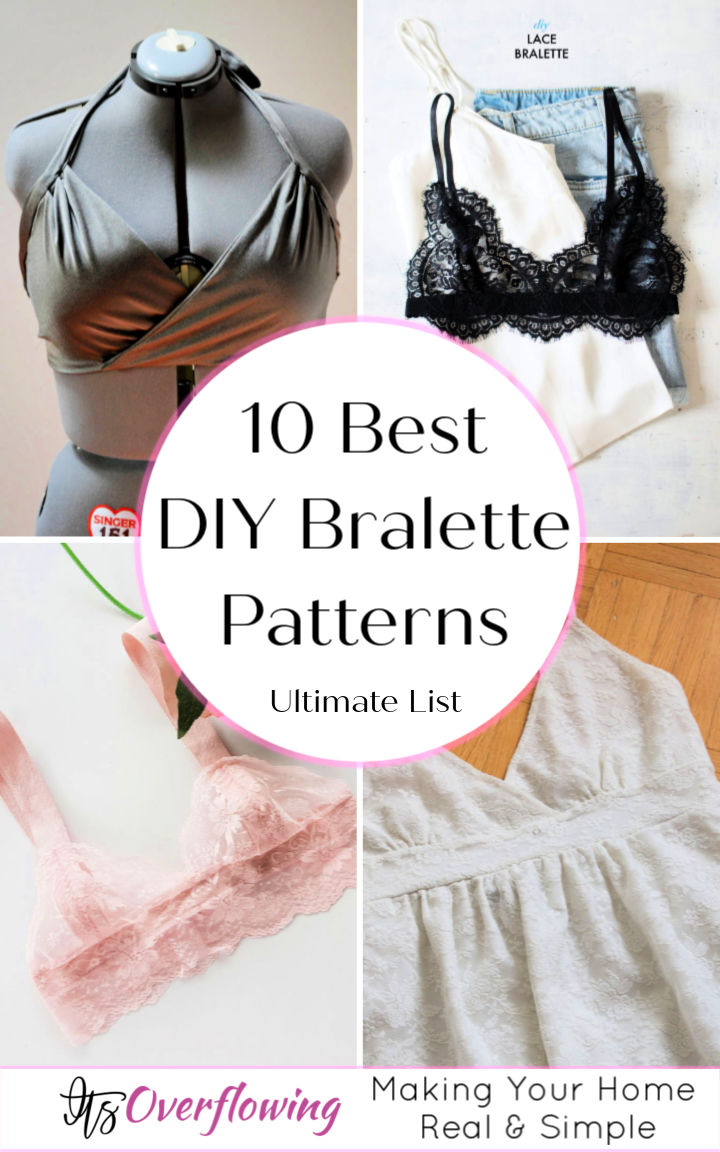 Just download the template for your favorite bra design and cut out the pieces out of your favorite lace or plain cotton fabric. Sew them together, add up with elastic straps and ribs band and finish with closures and bra clasps. Recycle your old dresses too to make a lovely DIY bra at home that costs you nothing.
1. DIY Lace Bralette Pattern
Make this lace bralette like a pro using the provided step-by-step instructions! Download the template and put the template pieces on the black lace! Cut them out and sew to make the bralette that you can finish with an elastic and with a bra clasp! Details here. collectivegen
2. Sew your own Pretty Lace Bralette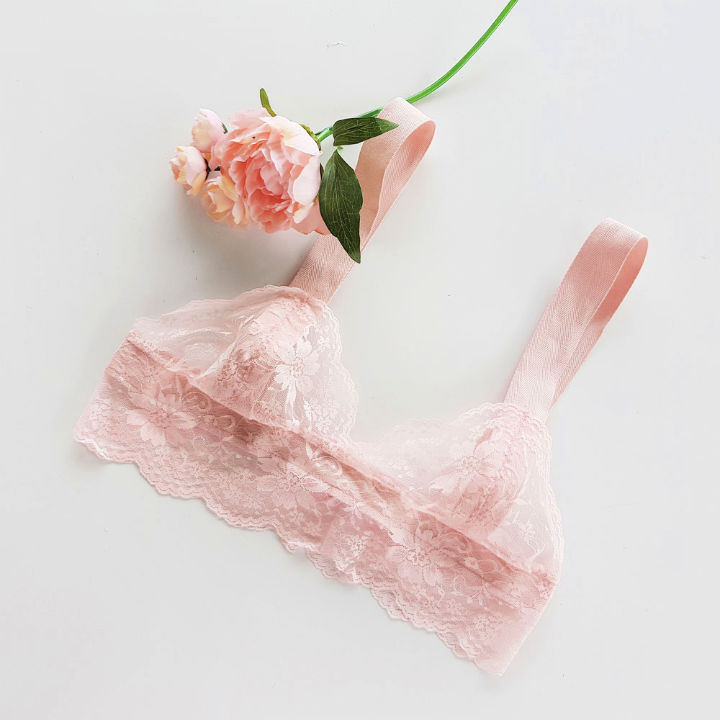 Don't spend a lot on the undergarments, sew them at home like a pro by following the provided tips! It will be ready in 30 minutes and will cost you just $8! You need a basic sewing experience to sew this lace bralette! Use 1 or 2 yards of 3″ wide lace, elastic, a template, and snap fasteners to make this DIY bralette! nowthatspeachy
3. Easy Printable Bralette Pattern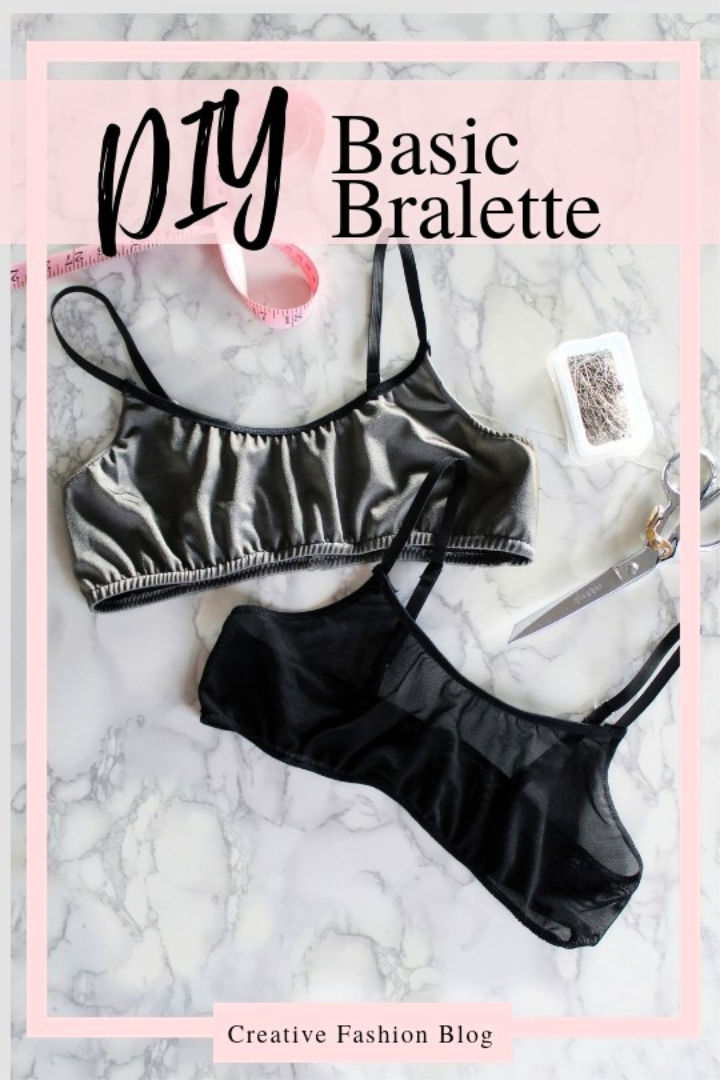 Make this DIY bralette using 8″ strip of black lace stretch fabric that will cover your chest while coming around the neck! Next, finish it with an elastic loop that will go nicely around your ribs under the chest, holding the ending parts of black lace! Sew elastic on the black lace edges! Details here. creativefashion
4. DIY Bralette Perfect Undergarment for Summer
Sew this perfect undergarment for summer using 1-1.25 yards of Stretch Lace! First, download the pattern to cut your pieces to sew it! Next, finish with 11mm bra elastic that should match your bra! Add bra cups for modesty and finish with the bra slider and rings! Details here. so sew easy
5. Free Lace Wrap Bralette Pattern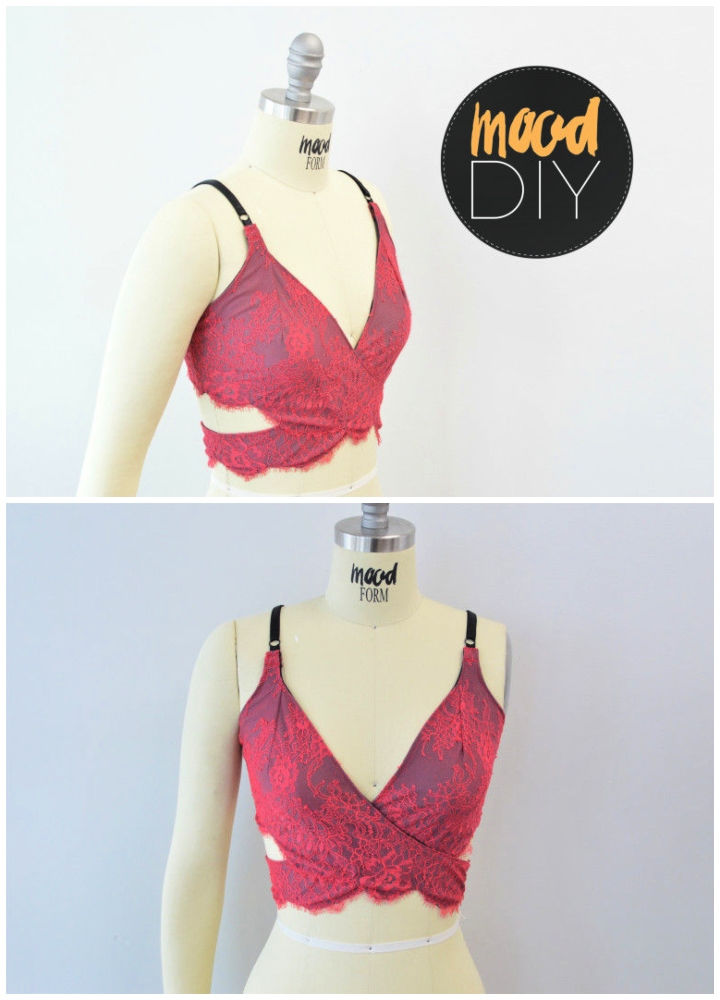 This one of the most beautiful bralette patterns that will nicely wrap around! Make with the 1 yard of embroidered red floral lace and with 2/3 yard of gray power mesh by using a template and a sewing machine! Use the 1.5 yards of .125″ black elastic to make straps and finish with black cotton hooks! Details here moodfabrics
6. How to Sew a Custom Bralette and Bra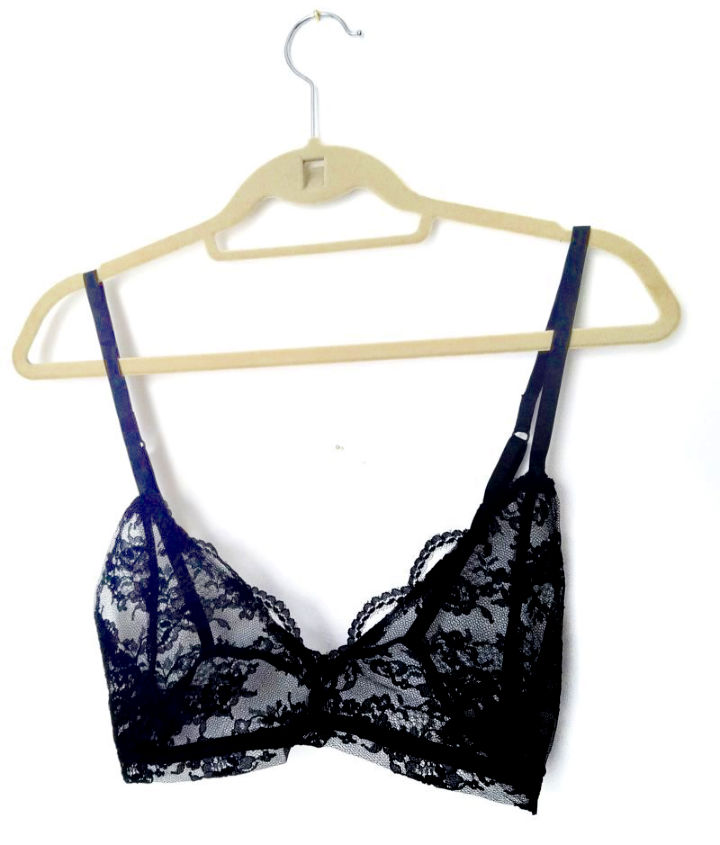 Get here free instructions to sew a custom bralette and a bra! Get busy with your favorite lace color and sewing machine to complete this project in 1 or 2 hours! Finish it up with the lingerie stretch elastic and also with bra slides and clasp! One of the best bralette and bra project! Details here kwhitecollection
7. Make Your Own Bralette or Bikini Top
You need a bra top, knit, or woven fabric and sewing machine to make this DIY bralette, will work great as a bikini top! Use the tracing paper and tracing wheels to make the template! This DIY bralette will feel super soft and will make a pleasing handmade gift! Details here thelingerieaddict
8. An Elegant Bralette from Old Clothes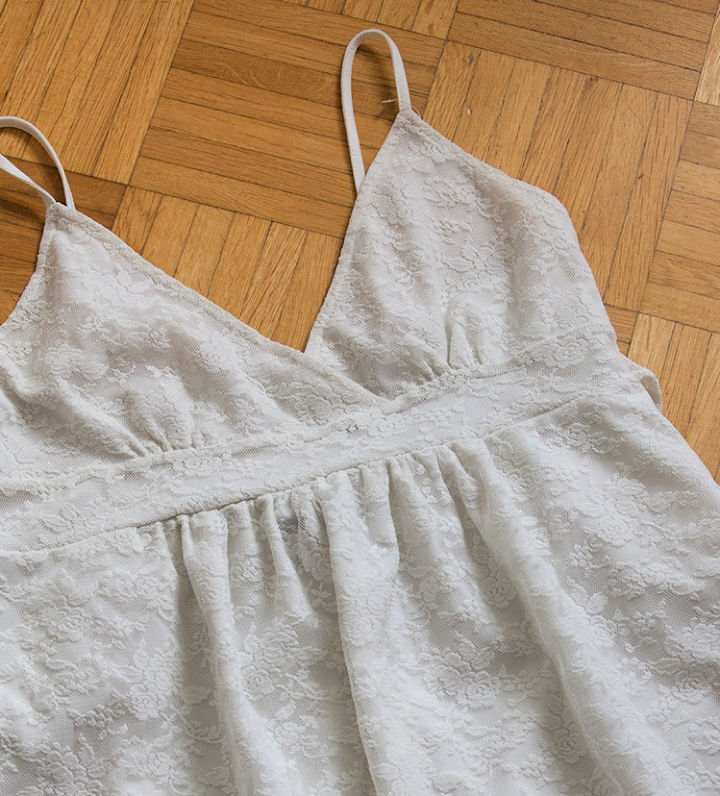 Recycle your old clothes too to make quick lovely bralettes! Make this bralette with an old lace dress! Next, use white laces, 1cm wide bra strap elastic, 4cm wide bra bottom band elastic, and 4cm wide bra closures! Finish with accent pearls and feathers! Details here upcyclewithjing
9. DIY Strappy Bralette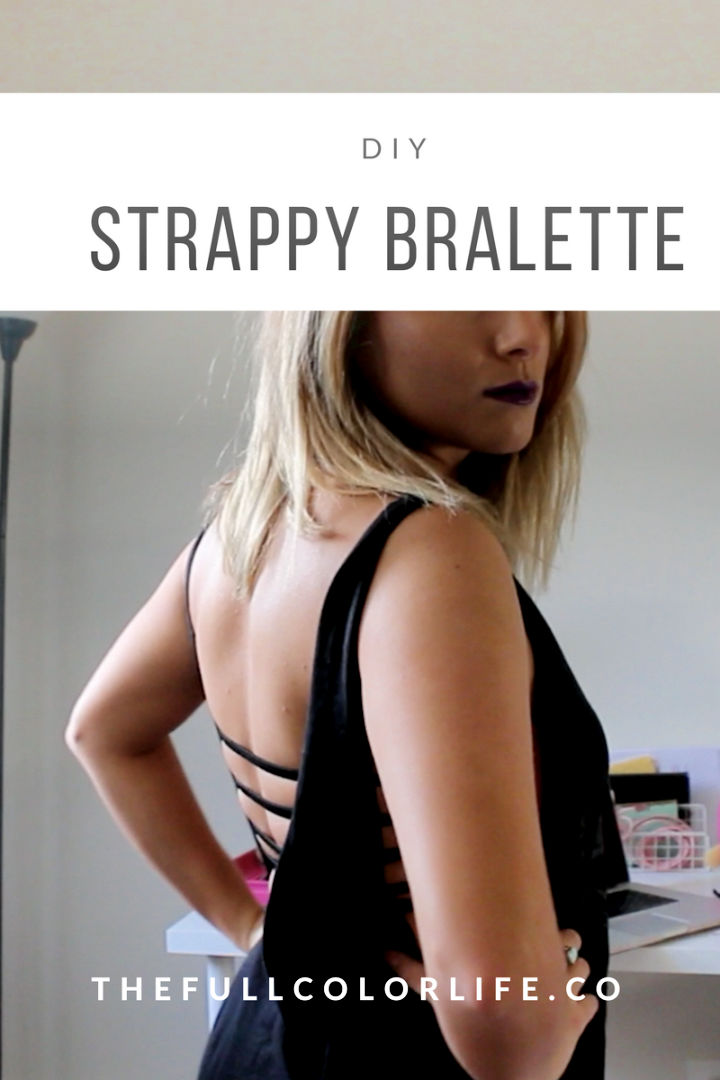 This project is big fun to do! Get busy with your sewing machine, black headbands, and with a DIY bralette to make this strappy bralette. It will work up super quickly! It comes with extra lines of back straps, making you appear extra stunning and gorgeous! The best DIY bralette gift to sew for someone special! thefullcolorlife
10. DIY Lace Halter Bralette
Get the full video instructions here to make a lace bralette at home! Grab the stretchy lace fabric in color of choice and a matching elastic band to make this lace Halter bralette! Do grab a template to cut your pieces that can be sewn easily then to make this bralette! Finish with bra cups! Details here youtube
Conclusion:
The stylish undergarments are too expensive, something to not come in the budget range! So, avail the DIY bypass to reach them inexpensively! Just make every design of them at home using a sewing machine and fabric of choice! These sewing patterns will teach you how to sew a bralette like a pro! So, you can make these bras for yourself, for friends and also for your make and sell shop!