Spice up any of your outfits by wearing an infinity scarf. Don't buy them from boutiques where they come with high price tags. Consider sewing your own scarf with this DIY Infinity Scarf Pattern that is going to be a super easy sewing project. Sewing an infinity scarf is fairly easy and you will be provided here with pro tips, step-by-step instructions and visual guides about how to professional sew a DIY infinity scarf. The infinity scarves are one of the hottest fashion trends and they can be made at home quite inexpensively to give as expensive looking gifts.
Infinity scarves are an amazing fashion for all seasons. You can simply sew them with lots of fabrics so they will be cozy or airy enhancements to your fashion outfits providing a lot of comforts. Wearing a scarf is equally popular in both genres so you can also sew a scarf to give as a sweet gift to your boyfriend, hubby or to a Father on Father's Day.
This DIY infinity scarf pattern features a two-color striped appeal and hence will make an amazing choice too for colorblock fashion lovers. Wearing this infinity scarf pattern is a big delight and will get it ready in less than an hour. Before you get busy sewing your infinity scarf, just gather your materials first.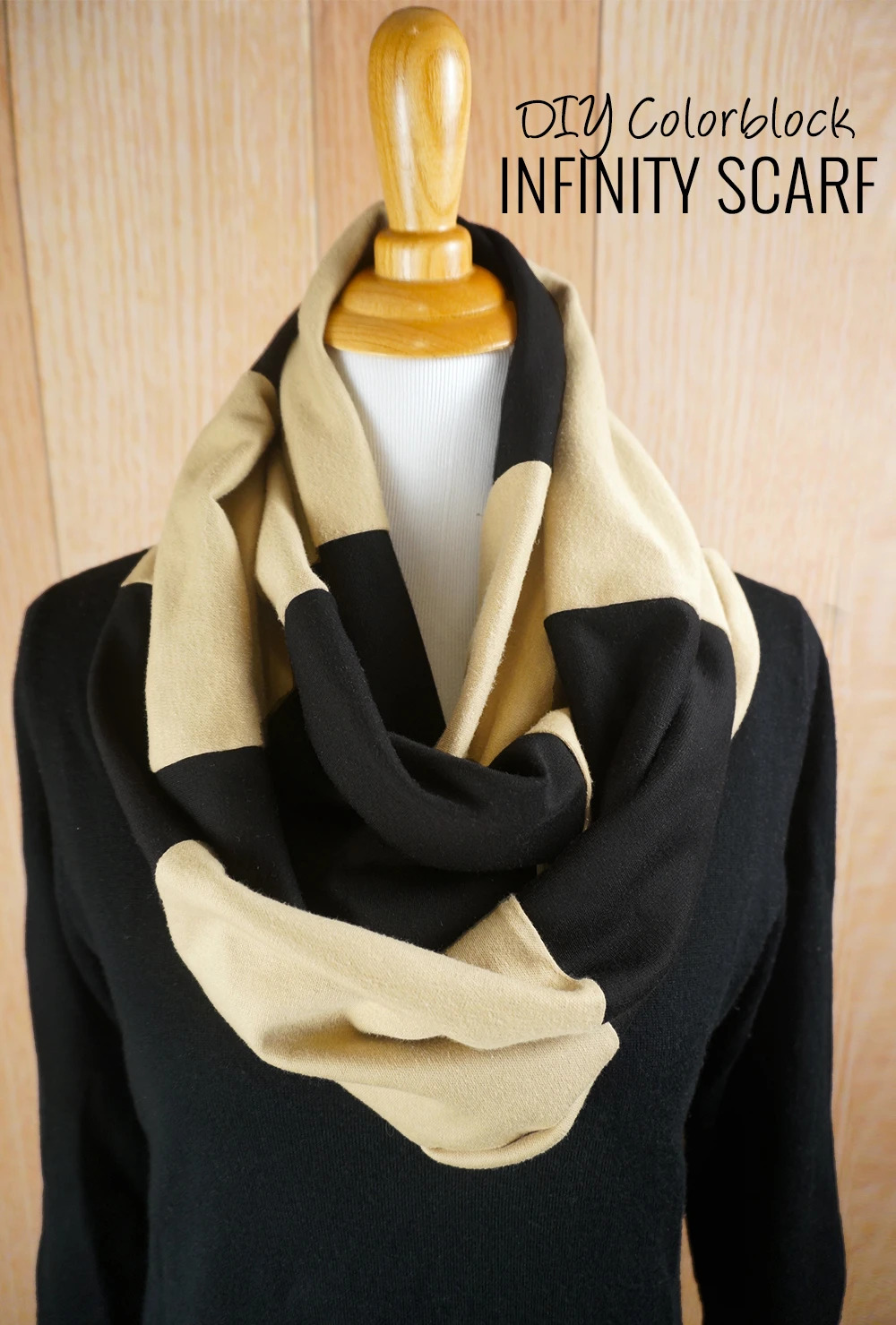 Materials:
0.5 yards of knit fabric in color A
0.5 yards of knit fabric in color B
Basic Sewing Essentials
Step 1:
Cut 5 lengths of 7inches x 18inches out of each fabric. Use scissors and make sure you are cutting straight accurately.
Step 2:
After you finish your cuttings, put together the right sides of fabric pieces and start sewing them. Make sure you are putting together the alternate color, this will create a 2 color striped appeal of your scarf. Here you can both a sewing machine and a serger.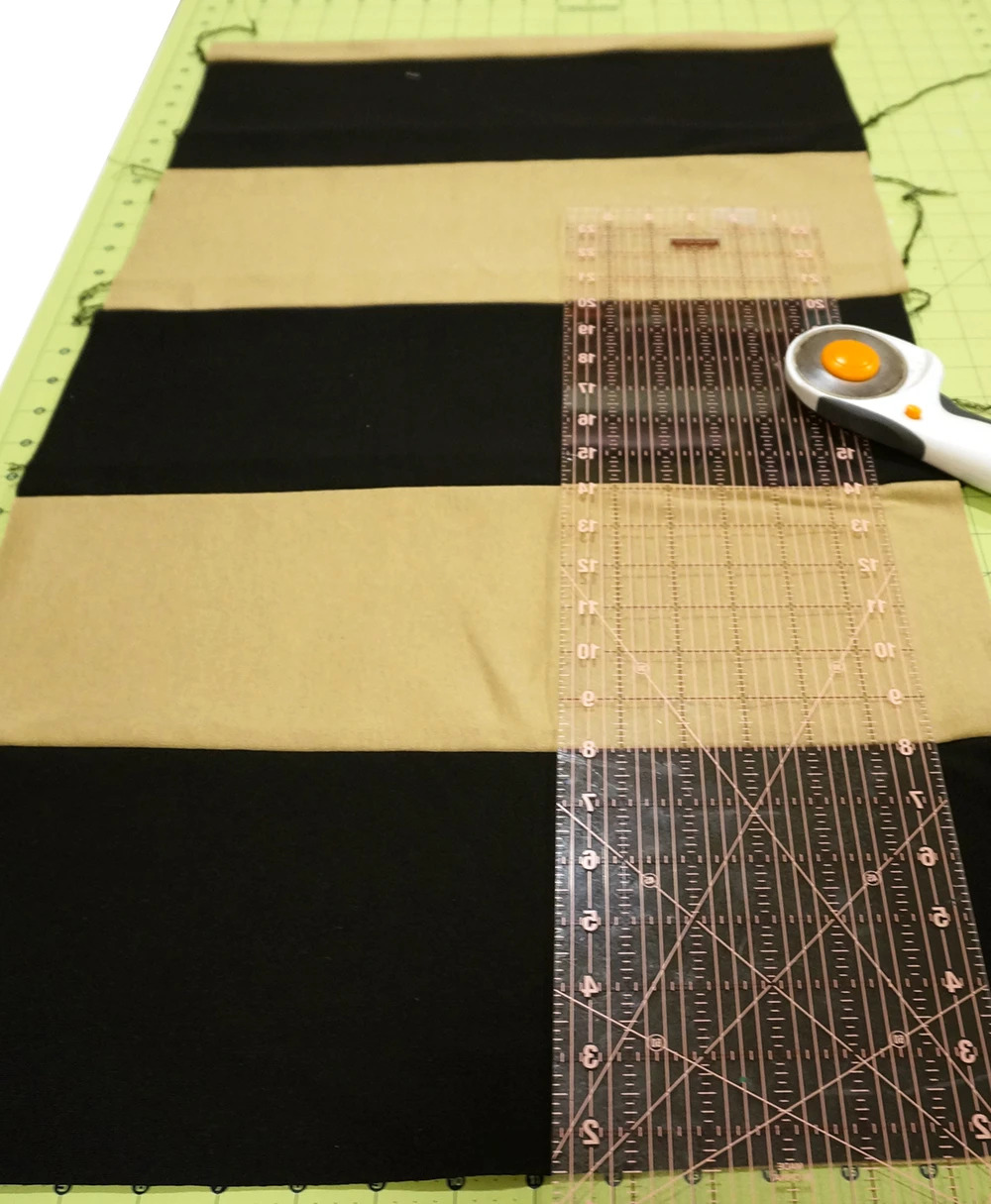 Step 3:
Just remove the excess of edges and sewing threads, so you will get the neat looking edges. Use the scissors to trim up the edges of the scarf.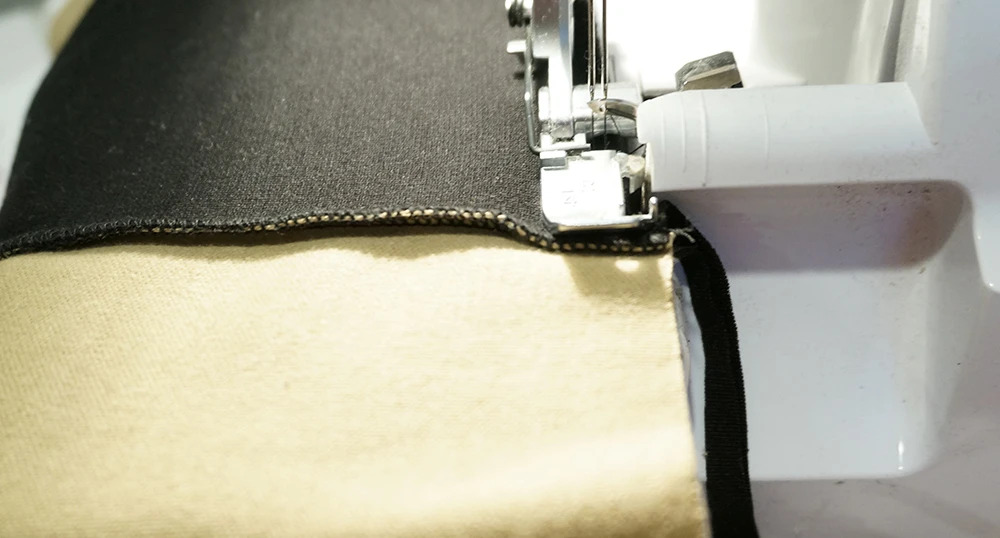 Step 4:
Now, one of the important steps, fold the scarf in half! Make sure you are doing it along the long side edge! Keep sewing on the long side edge.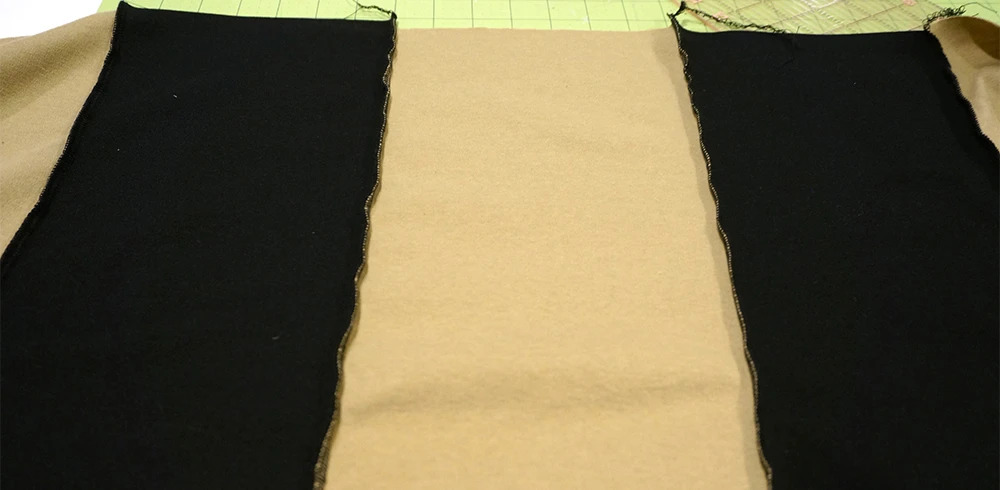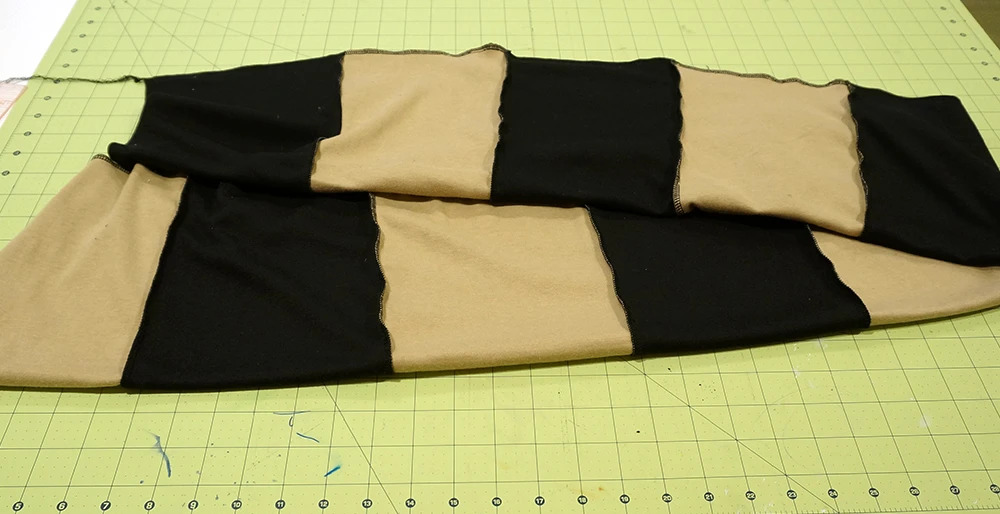 Step 5:
Now time to take them right out of the scarf out. You can use various tools in this case but using a tube is recommended! So, turn the right side of the scarf out using a tube.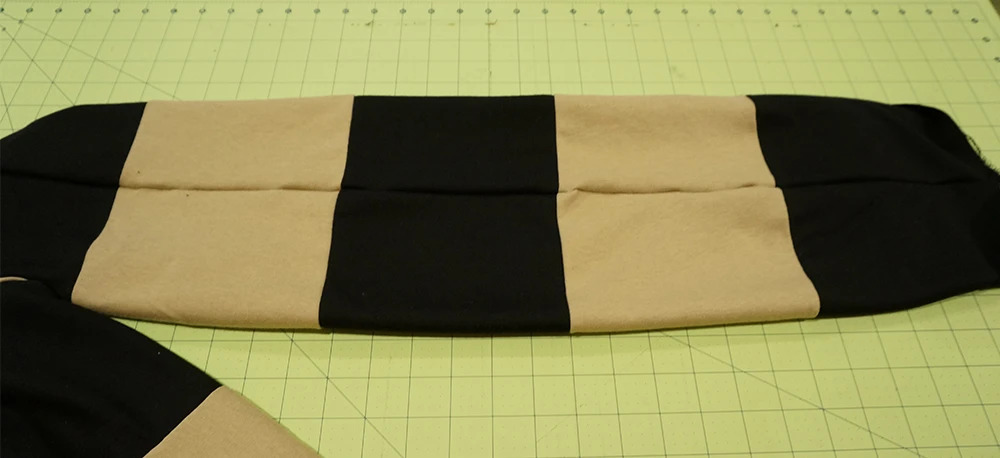 Step 6:
This step may be a little tricky but you will do it quite easily. The idea is to take both ends of the scarf and then to combine the middle seam right sides together.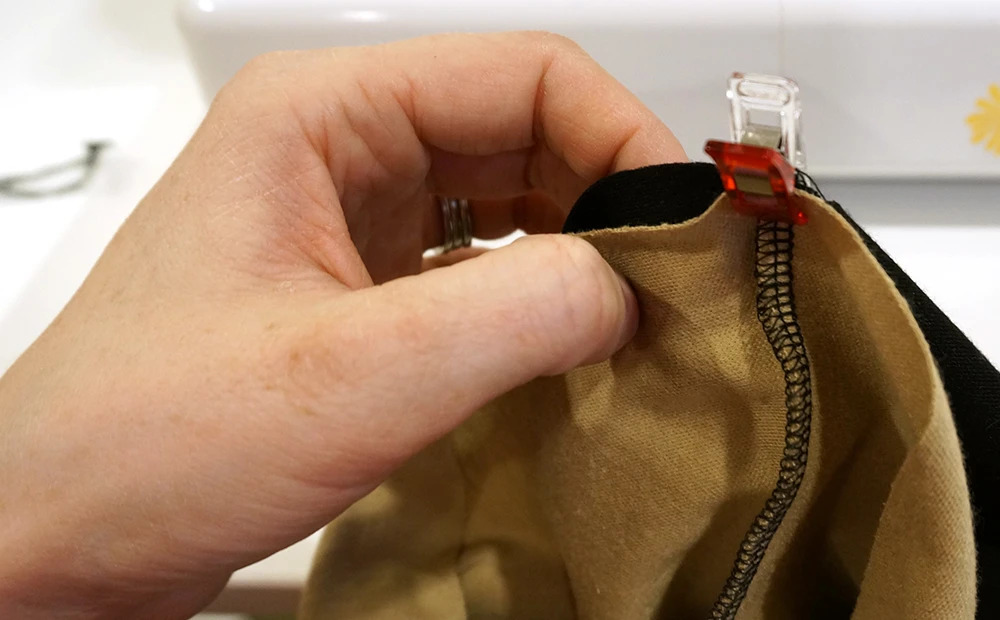 Step 7:
Sew both ends before the seam and keep on sewing until you go all around the scarf.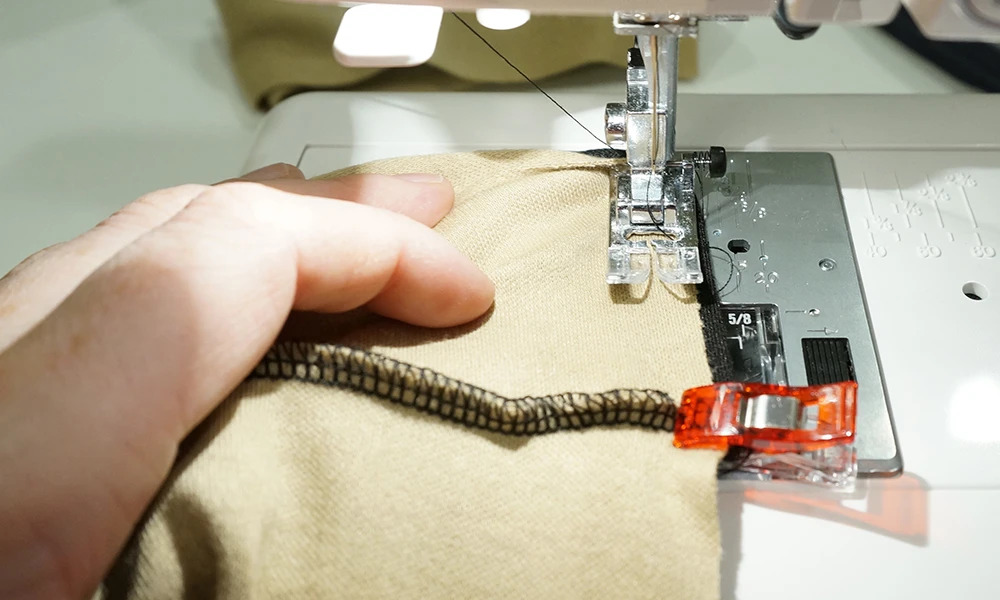 Step 8:
The final step is to do a little hand sewing! The idea is to hide all the seams so no one can tell where you have joined it! So, just hand sew the gap closed and start using your scarf, will bring an amazing fashion to you!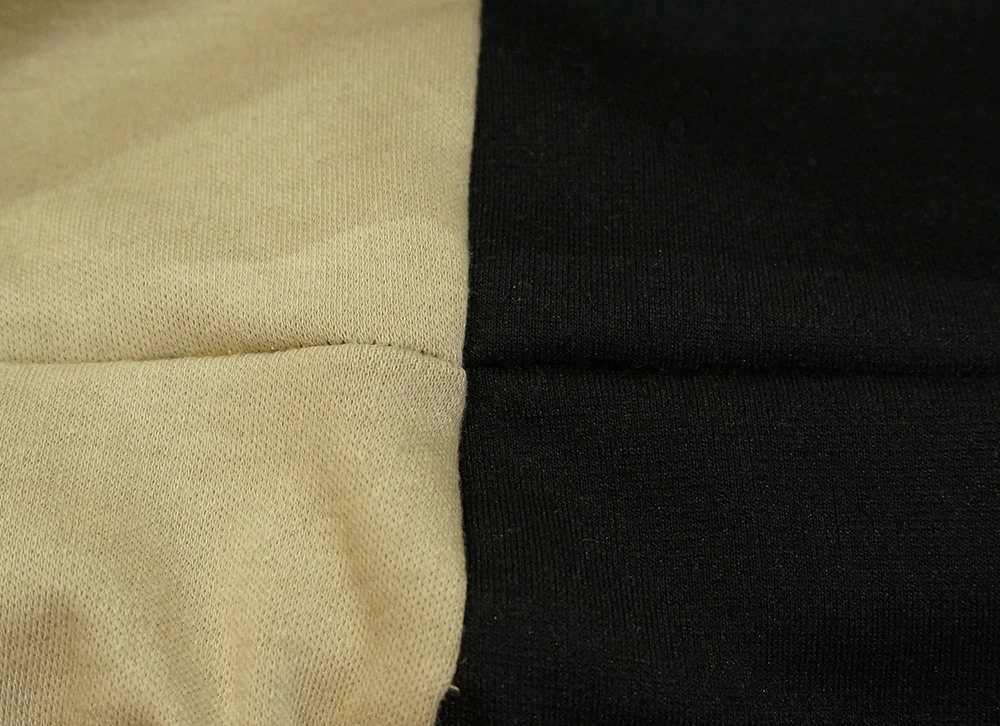 The final result will look like this, the scarf is also ready no to be packed to give as a sweet handmade gift.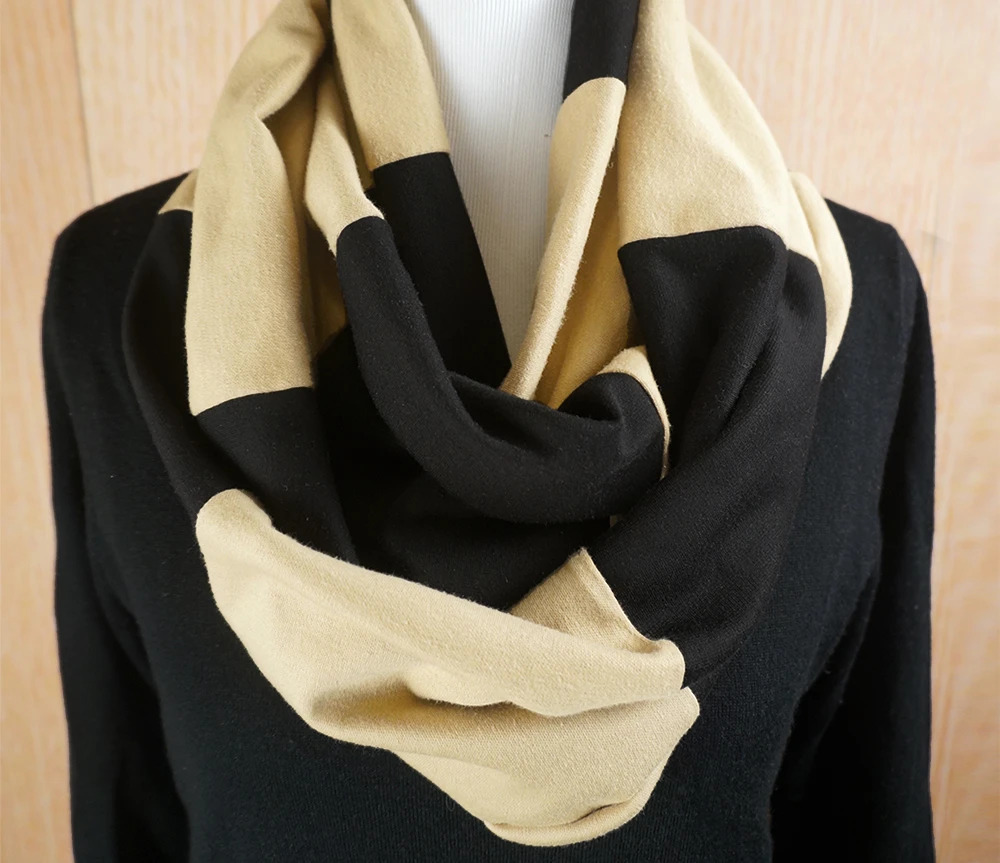 Must update your winter or summer fashion wardrobe with this DIY infinity scarf pattern, an easy sewing project that even a beginner can do with great ease.
Learn how to make a DIY scarf with our collection of sewing projects for beginners and free scarf sewing patterns. Includes a simple step by step and more complicated ideas.