Organizing stuff properly into compartments is what most people spend more time on. For this purpose, learn how to make a locker shelf with these 10 homemade DIY locker shelves that sound like just the thing you need. This can reduce the time consumed on finding stuff lying here and there when you would rather be saving time and using the required item. A locker can be much more than just a locker if you add your personal touch to it and make small additions to it like an old picture or any other memory item that you want to peek at every time you open or close the locker.

Adding a shelf into a locker can give it some extra space that doesn't cost you anything else but a fragment of your time, and you can easily fit more stuff into it without spending on buying new stuff. Making some DIY locker shelves at home doesn't require you to have a skilled hand with hammer nails, but just a little regular effort might do the work.
In this roundup below, you will find wooden locker shelves mudroom locker shelves and many more. Go with our adjustable locker shelves or choose the magnetic, easy to close locker shelf. The DIY shelves are all quite interesting, and you get to be in charge of which design you want to go with!
1. How to Make a Locker Shelf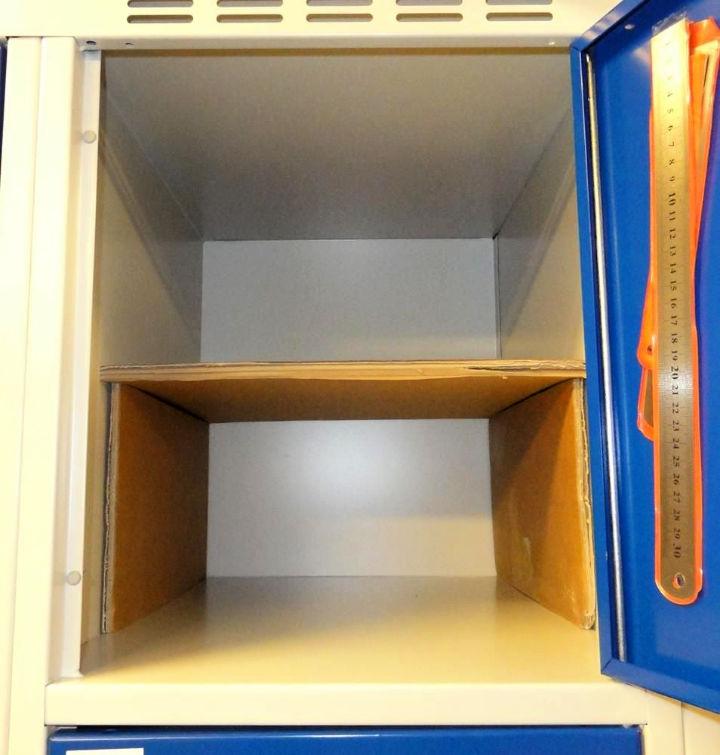 Clean out your most messy lockers and get a little organized. You will be doing yourself a favor and saving a lot of time and money while you are at it too. Make a shelf within 10-15 minutes of your time with just lying around cardboard and a knife. Hit the link for details! instructables
2. DIY Locker Shelf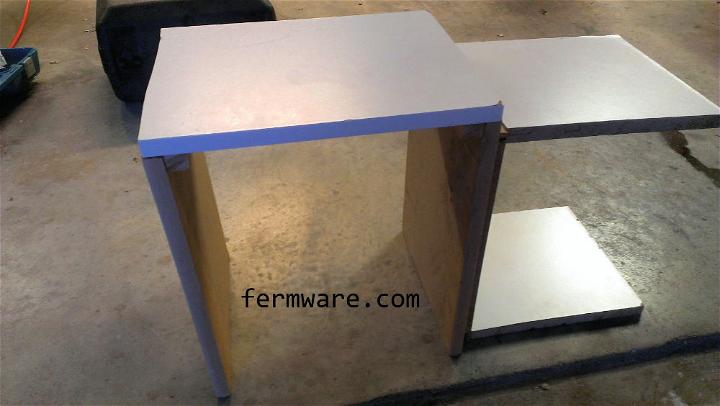 When you can't stomach paying many dollars for just a flimsy shelf, it's time to build your own at home. Even for a learning woodworker, DIY locker shelves are just a piece of cake. It's a tool-less design that would take up only 15 minutes of your time. fermware
3. Wooden Locker Shelves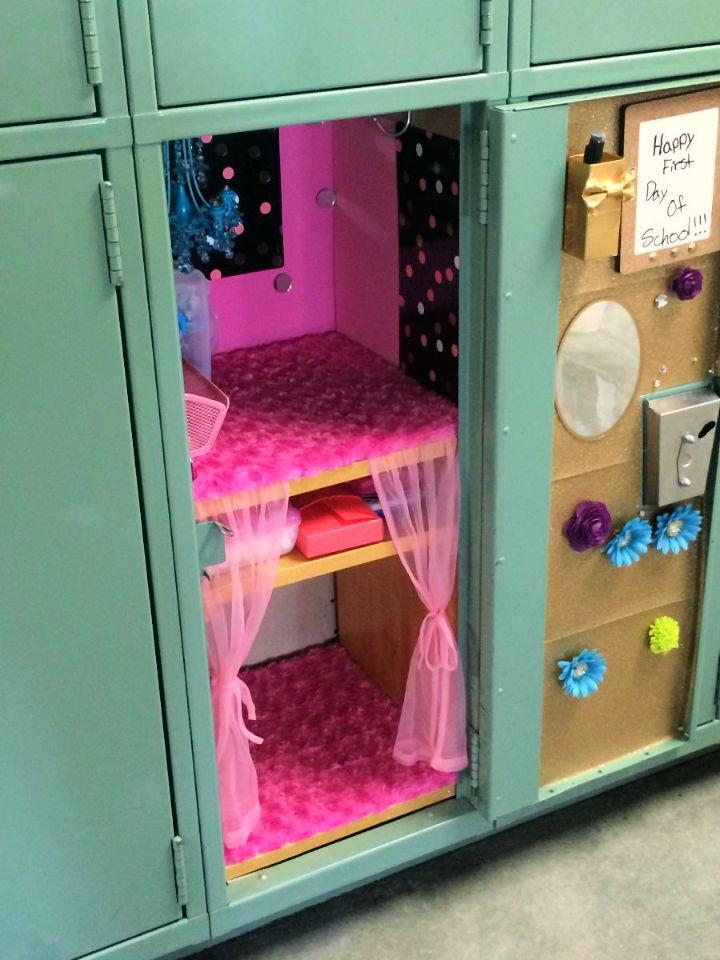 Children need more and more space to fit so much stuff into the lockers that it might drive you crazy if you see it lying around. Add an extra shelf to their locker as it's very simple to DIY locker shelves at home. Use plywood, paint, paintbrush, table saw, and screws. thriftyfun
4. DIY Locker System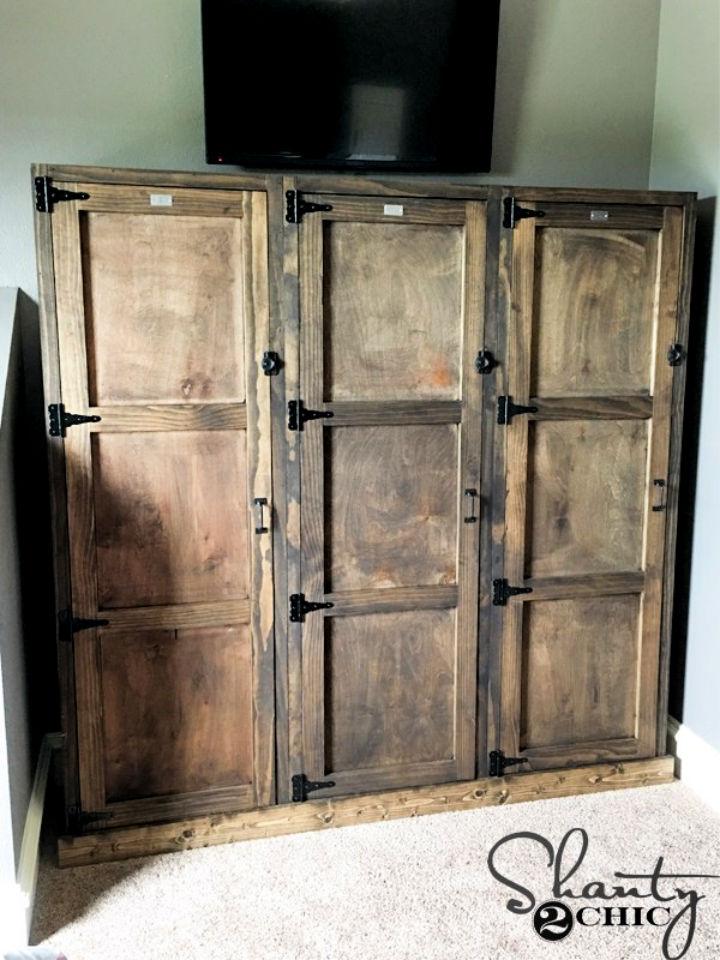 If your son is a baseball lover, you can easily DIY these perfect locker shelves at home that just goes with the baseball theme and also feels a little vintage. These lockers can be huge to fit a lot of junk, and you can fit them anywhere in the house, depending upon the space available. shanty 2 chic
5. Back to School Mudroom Locker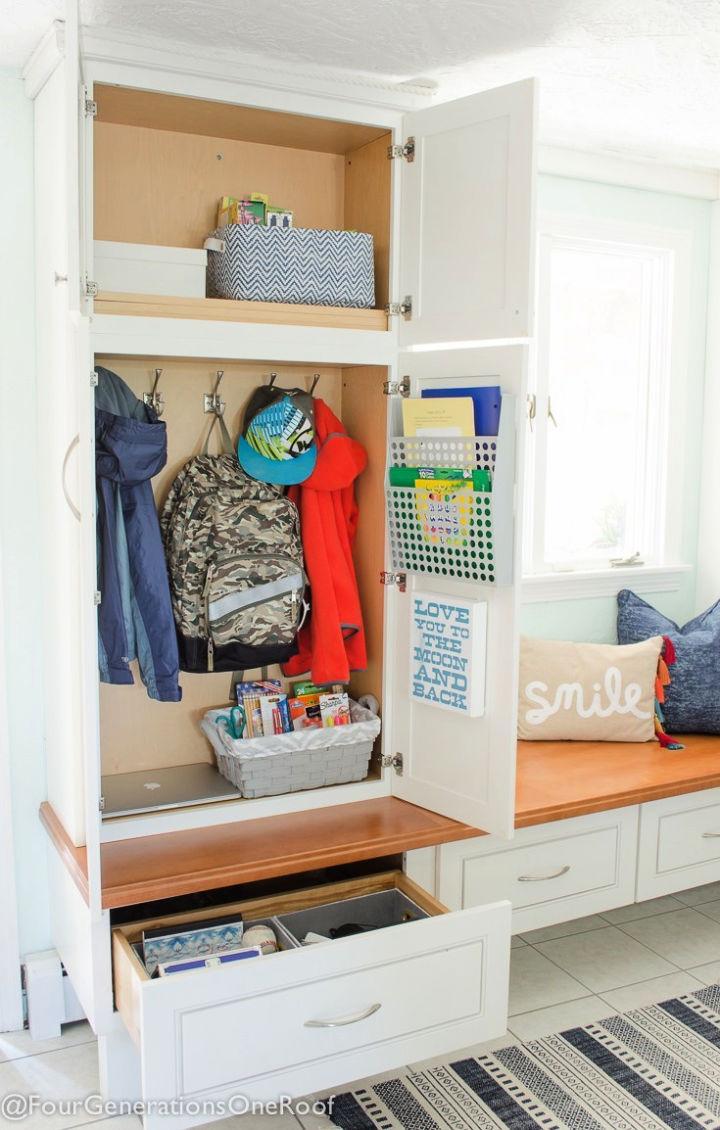 Tired of hiding backpacks, lunch boxes, and shoes as soon as the guests walk in unannounced? Build yourself your very own mudroom locker that provides so much space that you have to stop worrying about making any last-minute changes. Fit all the junk inside and paint it to your own desired color. fourgenerat
6. Homemade Golf Locker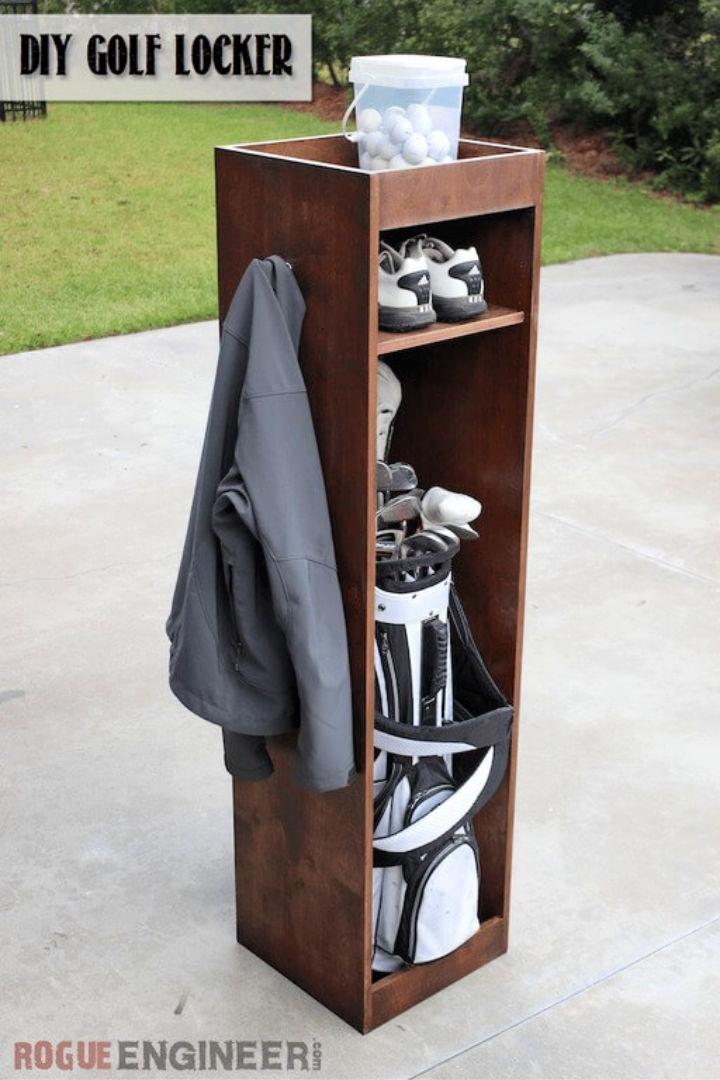 Scattered golf kit or stuff stuck in a corner with shoes on top depicts the lack of space around the house. You can easily DIY a golf locker or golf caddy at home using a single sheet of plywood. It can also prove to be a great Christmas present for golf lovers. rogueengineer
7. How to Make a Shelf For Your Locker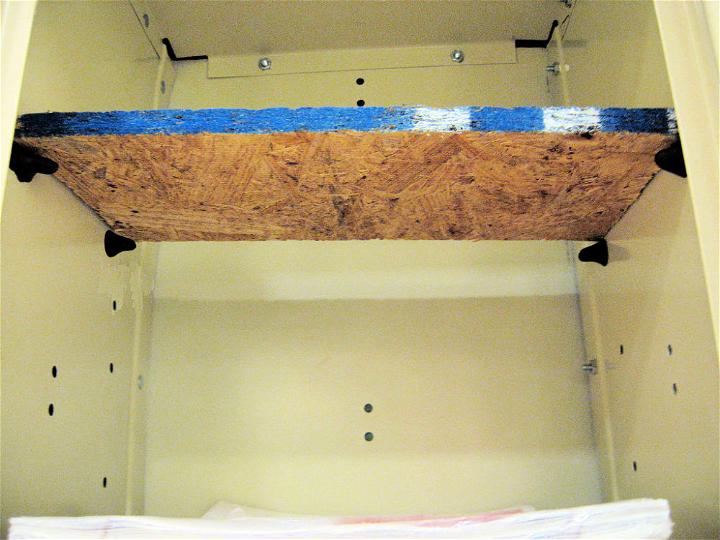 Simple, sleek, sturdy, and cheap are the few words that every locker user wants to hear and utilize for their own lockers. These shelves are so easy to install that you will regret not taking the steps sooner because you can DIY the shelves according to the required much-needed space while matching your height too. instructables
8. Adjustable Locker Shelf

When adjusting or readjusting, locker space becomes a problem, especially at school, when you have to fit many books one day and increase the height and width of your locker. For that purpose, an adjustable locker shelf comes to the rescue, and you can easily DIY it at home. homedepot
9. Easy Magnetic Locker Shelf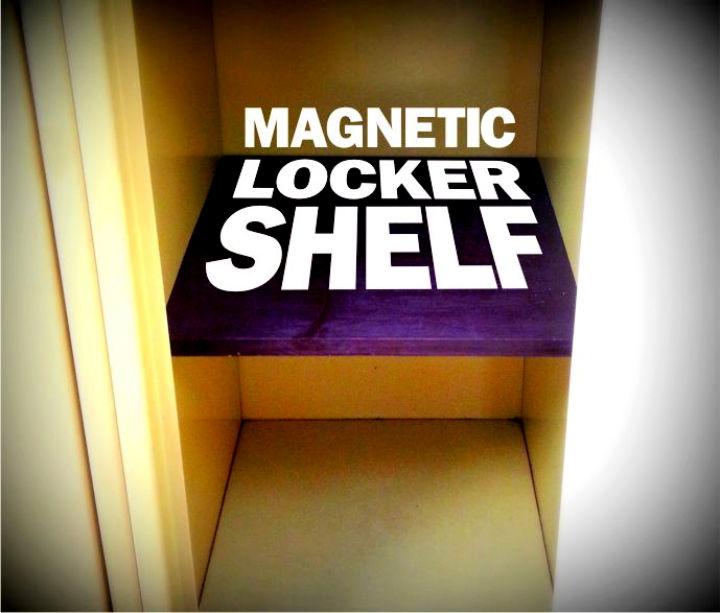 To utilize the space efficiently while sharing lockers with your fellows where they become extra cramped is the smart way. For that purpose, a compact, totally adjustable, and easily installed locker shelf is the answer. The magnet increases the practicality of the shelves tenfold, and the simple design makes the process easily doable. instructables
10. Shelf for Your Locker at Work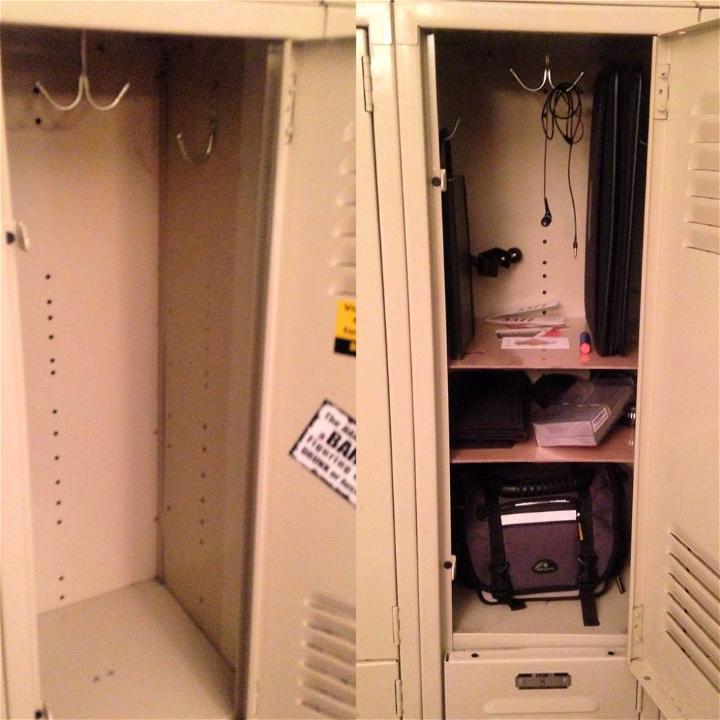 Lockers are used both at home and in schools too by the kids of all ages. Retail locker shelves might be flimsy for the offered price and will not meet your requirements. Design your own locker shelf at home, and you can use simple whiteboards for excellent finishing as they are smooth and visually, not harsh. instructables
Conclusion: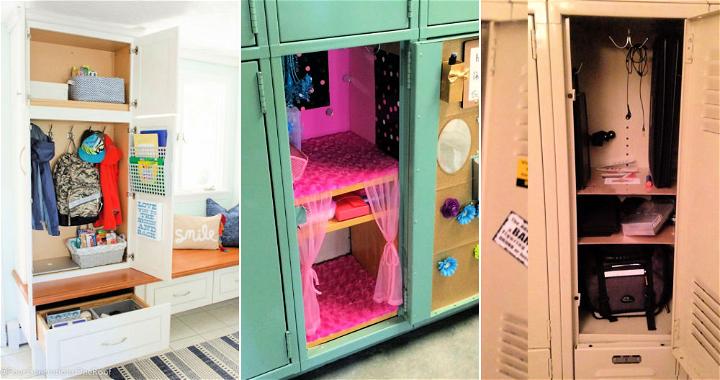 Get active and toss all the useless rubbish that has accumulated into your locker spaces since the last time they were emptied. Maybe take the time to really scrub them out, and use the designed DIY locker shelves to put them into their place. Set everything back in and enjoy the new second story of storage space. If there's enough room, why not even add another shelf on top? Or several shelves, if it's a really tall locker. Adjustable shelves can help provide you the extra space and throw in all your old stuff in there.