What to do with seashells? Do you love crafting and being creative? If yes, then you'll adore these seashell crafts! Discover how to make seashell crafts for your creative summertime projects, including candles, planters, frames, kids crafts and home decor. If you're planning on going on a vacation this summer season, then it can be a great idea to collect many seashells on the trip. What better way to unwind from the trip than try out a few of these fun little seashell crafts? The best part is that all of these seashell crafts are kid-friendly, so you can have your little ones help you, as well. They will have very pleasure able experiences re-creating these as children tend to be very imaginative and creative. You will get to have a little bonding time with them, as well.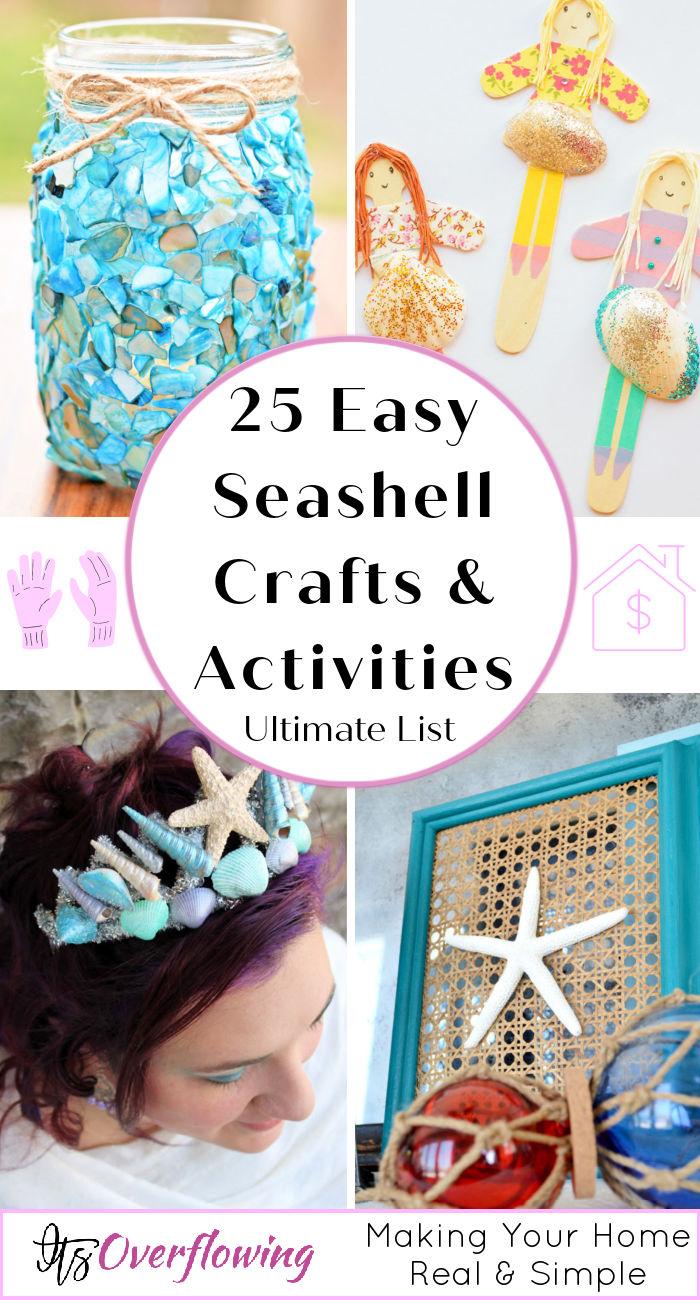 These seashell crafts are considered to be very beautiful and unique, and people love to receive them as gifts. You can re-create any of these seashell crafts to show your loved ones that you care! They will love and adore these presents. This article will cover a range of 30 unique seashell crafts, from seashore wind chimes to succulent beach shells, from crab fish magnets to bead wind chimes, from seashell necklaces to mermaid crowns. There's a lot to choose from! After all, who doesn't like to have a few options? More seashell craft ideas can make your final decision better.
1. Seashell Jellyfish Craft for Kids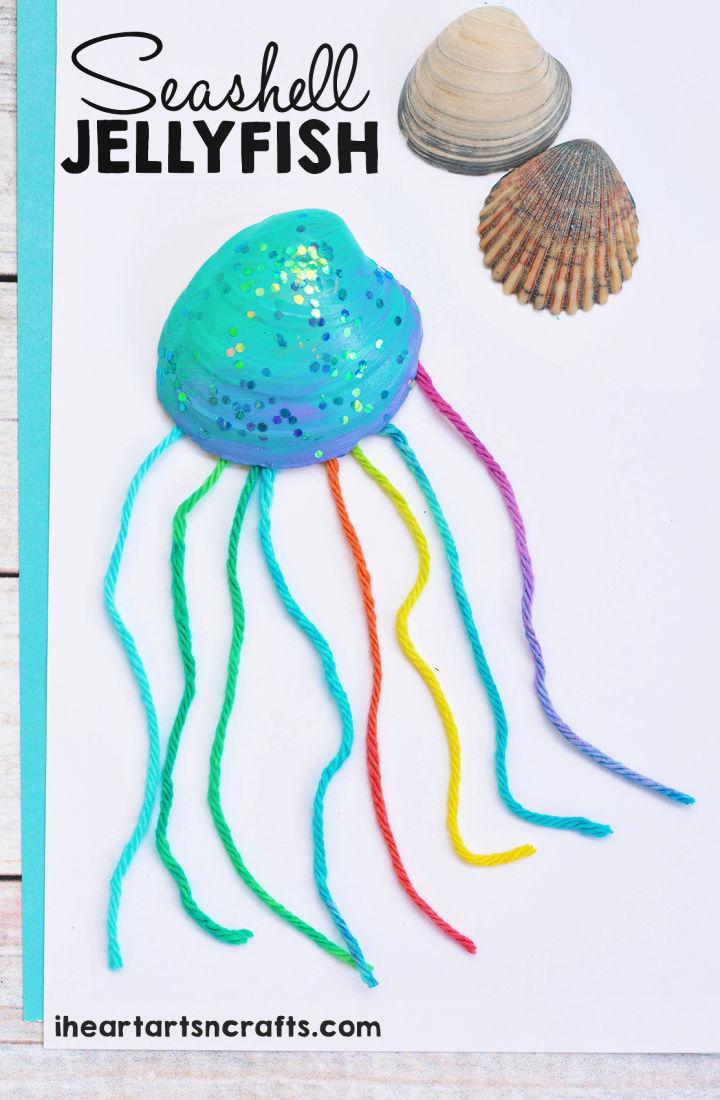 Are you trying to spend some quality time with your children? Well, you can do so by making these fun little seashell crafts! This guide features a seashell that turns out to look very beautiful, colorful, and full of glitter! Your kids will love and adore it. iheartartsncrafts
2. Seashore Windchimes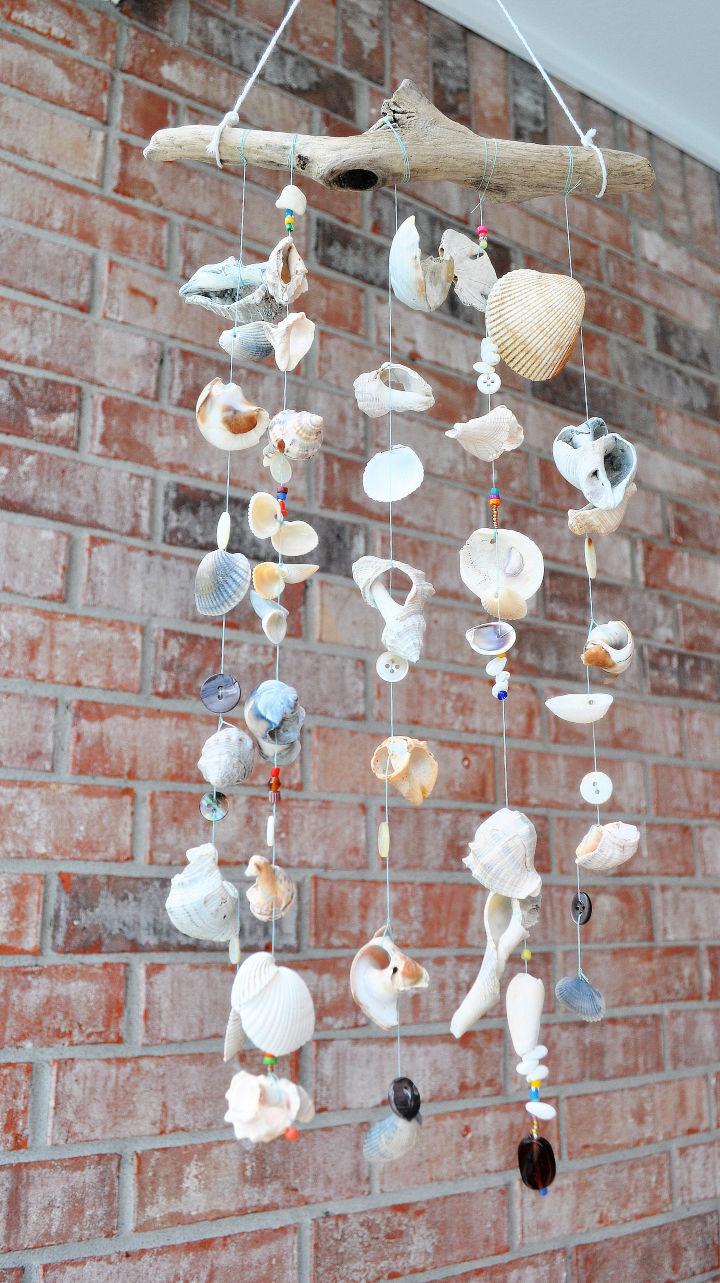 Did you collect too many shells with your kids these vacations? You can use them to make an adorable decor piece for your house by hanging them up in your house by following this guide. When the wind blows over them, you will hear it make a beautiful sound. poindextr
3. Succulent Beach Shells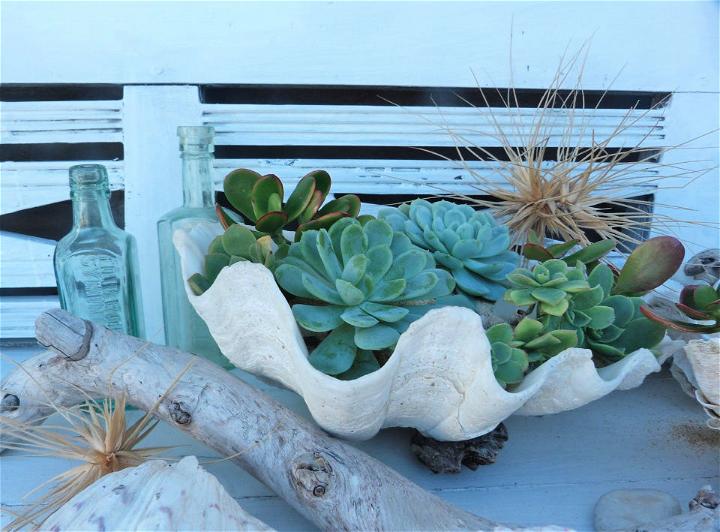 Succulents are beautiful plants, and they've been all the rage lately. The final product looks super beautiful, and you can place it in any corner of your house! Only a few basic tools and materials will be required for you to nail this project successfully! beachcomber
4. Beachy Seashell Vase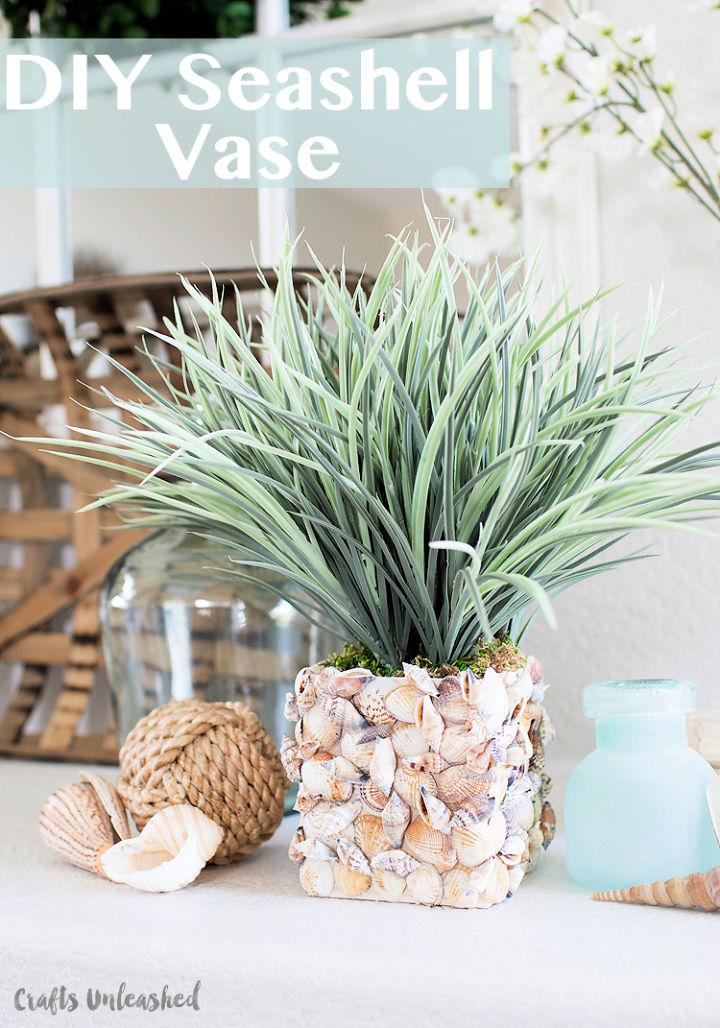 It is a good idea to have a summer theme in your house by making these stunning seashell crafts. By joining all of the seashells together, you will have this absolutely stunning planter, which is just so aesthetically pleasing and beautiful! Everyone will love it. consumercrafts
5. Seashell Crab Crafts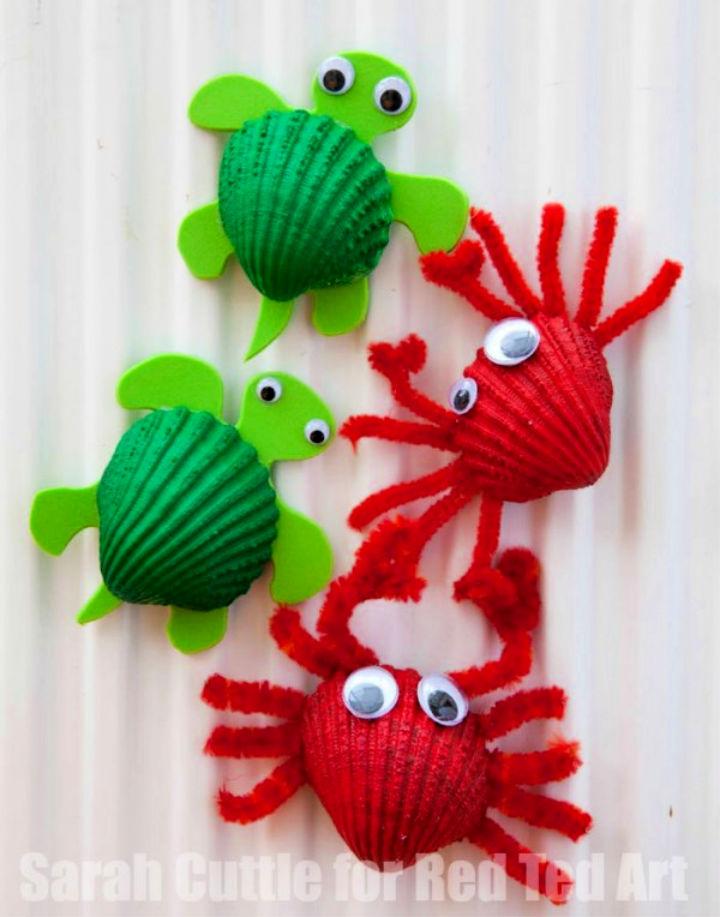 Crabs like turtles are usually seen at the beach, and including them in your decor will make your house look very summer-themed. These ones in red and green will totally steal the show. Large shells, pipe cleaners, a hot gluegun, and a few other supplies will be required. redtedart
6. Seashell & Bead Wind Chime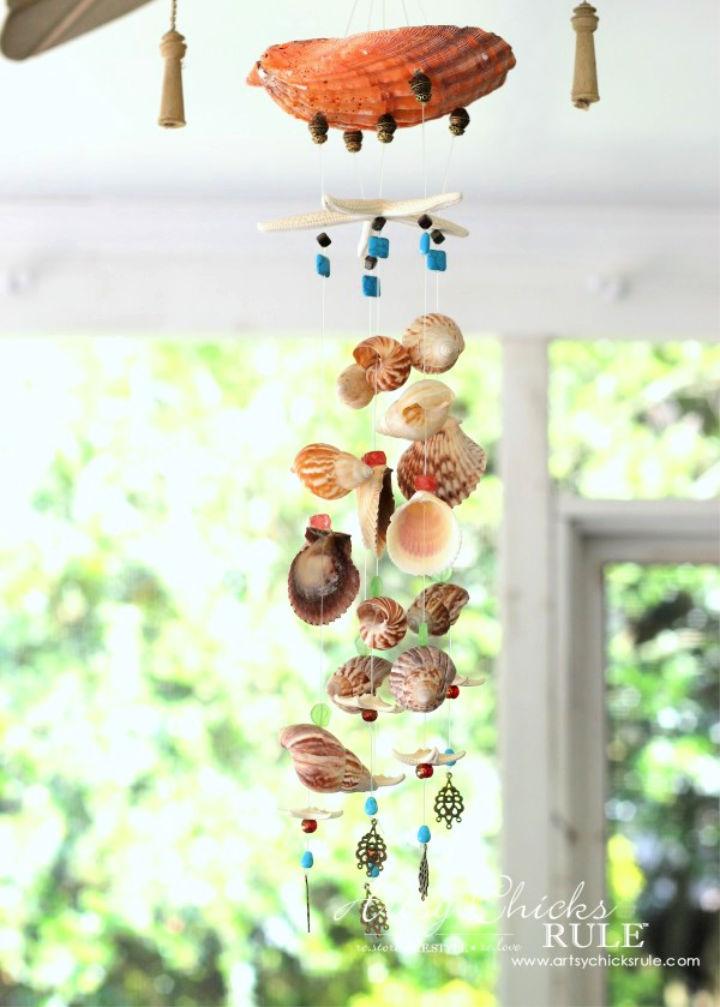 Chimes are just so stunning and can really elevate the aesthetic of a house. If you want to make your house look a little more chic and fun, definitely follow this guide and make the seashell chime of your dreams a reality! It will just look so beautiful hanging in your house. artsychicksrule
7. Tropical Seashell Fish Craft – Seashell Crafts for Kids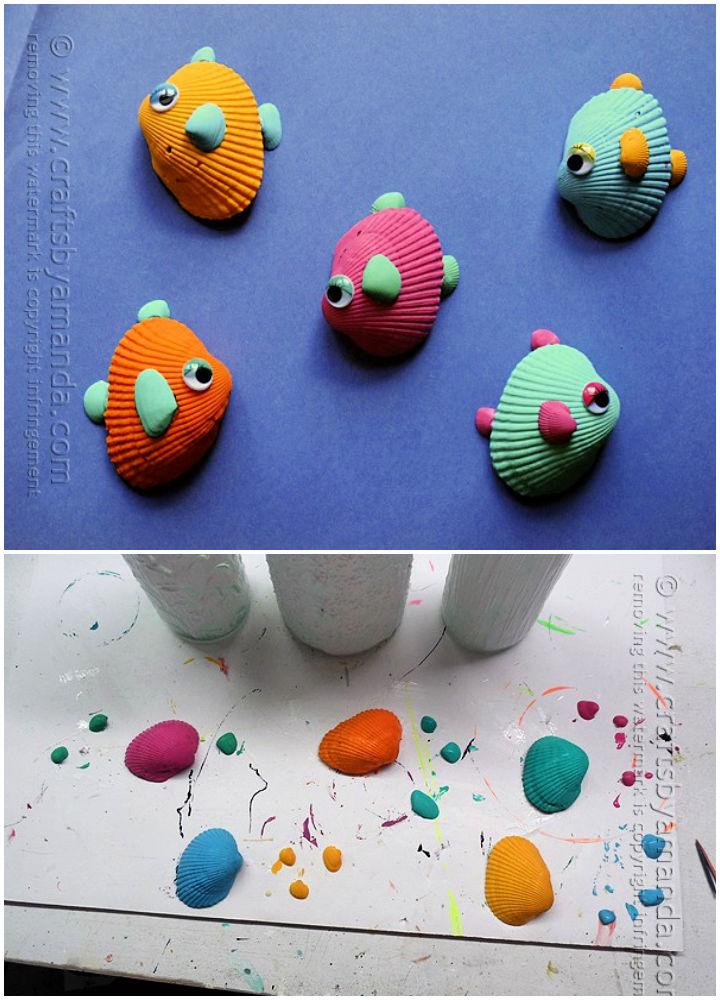 Here's how you can add some fish inspired decor into your house. These little fishes can be attached to those plain and boring walls to bring back some color and fun. Seashells, googly eyes, a hot glue gun, and a few other supplies are needed. craftsbyamanda
8. Shell and Sea Glass Craft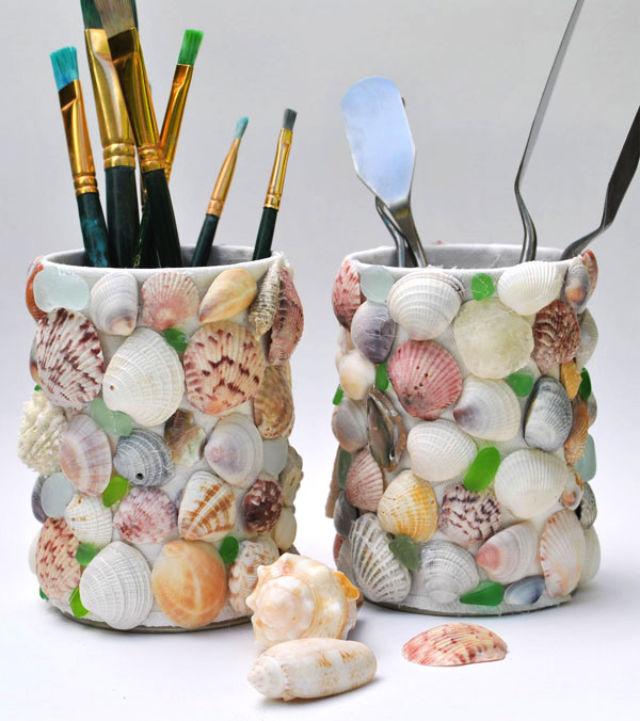 Who knew that a simple and old empty tin can could be turned into something so beautiful? The final product is just so stunning and will look beautiful on your work or craft desk! Colored fabric, hot glue gun, white glue, and a few other materials will be required. creativeinchica
9. Mermaid Crown with Seashells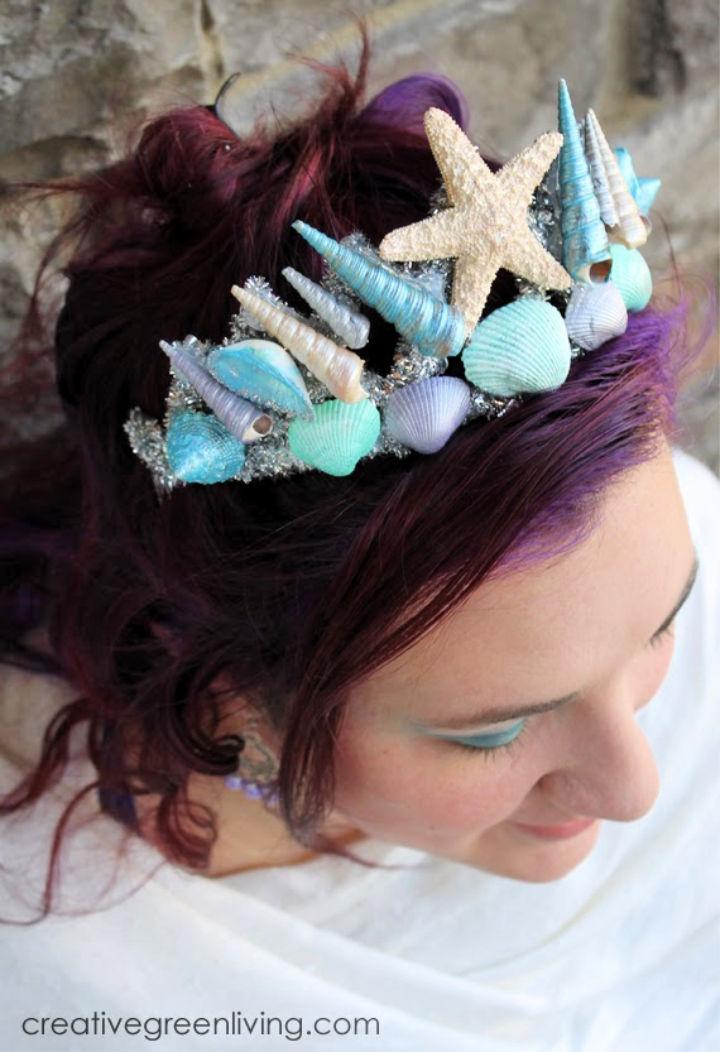 Do you feel a special connection with the water or the sea? Well, then if you want to feel like a queen on a special occasion, a seashell mermaid crown will be the perfect accessory! It turns out to look so beautiful and girly, and any girl would love to receive this as a gift. creativegreenliv
10.Seashell Necklace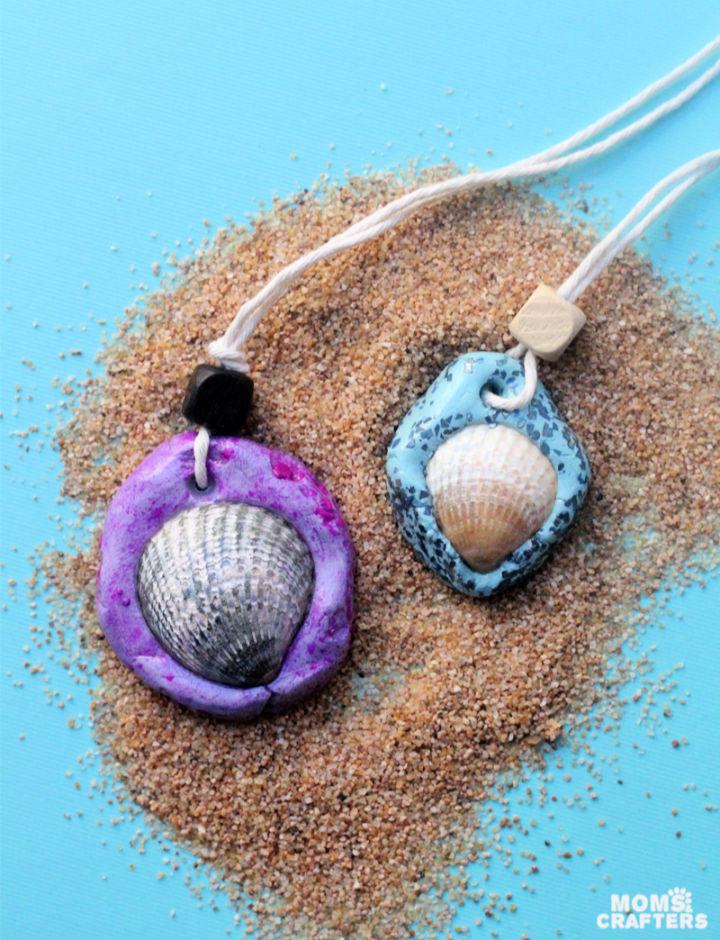 Isn't this just the most adorable thing you've ever seen? These seashell necklaces are just so precious and beautiful. Anyone would love to receive this as a gift. It's great to store a specific memory at the beach in it, as well, if you collected a shell on that day! momsandcrafters
11. Embellish A Frame With Seashells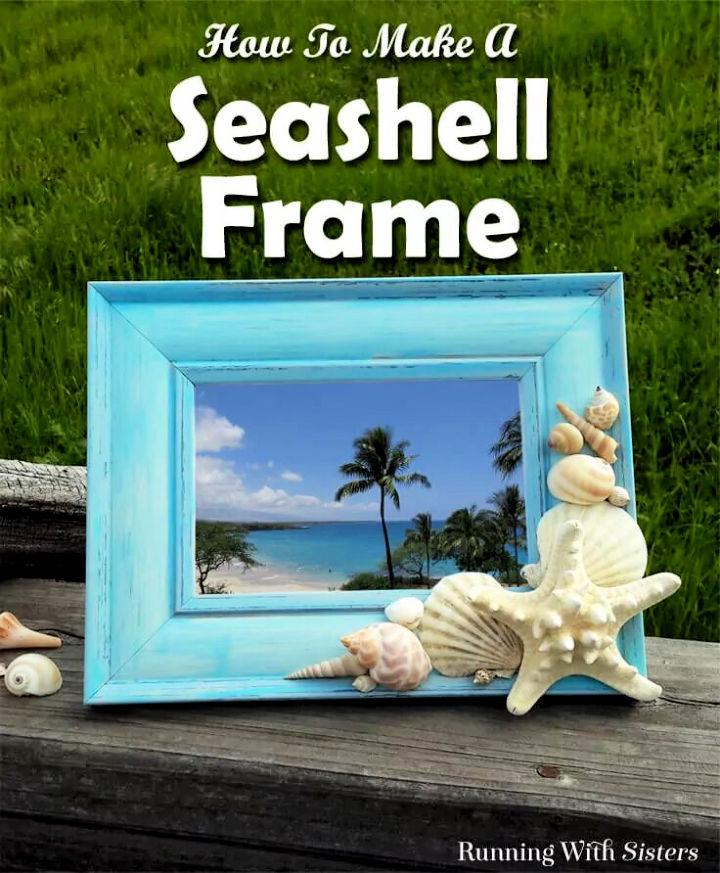 Do you really want your house to look super beachy and summer-themed? Well, here's a perfect craft for it. Picture frames are just amazing to store your best memories through pictures in them. You can attach some of your beach treasures on it, as well! kenarry
12. Seashell Monogram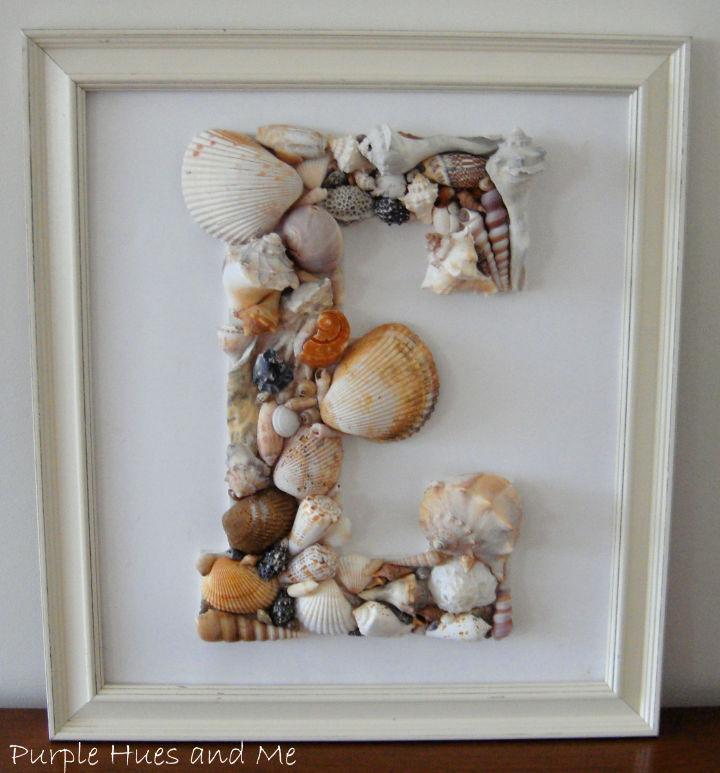 Aren't these just so pretty and special? By following this guide, you can learn to make a seashell monogram! Now this s a great invention as you will be able to gift these to your friends. All you need to do is to use the first letter of their name! It will make the perfect present. purplehuesand
13. DIY Coastal Tic-Tac-Toe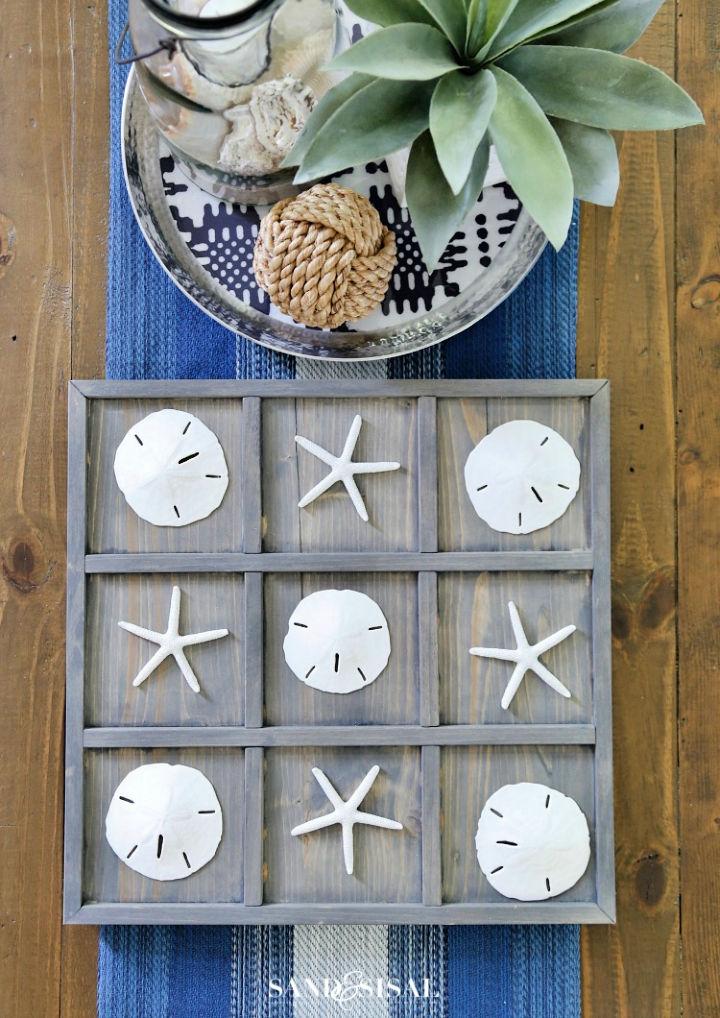 Do you love playing Tic-Tac-Toe? Well, it can be quite addicting, and there's nothing wrong with playing it all day. You can show off your love for this game by making this amazing craft. All you need is two different types of seashells in order to re-create this. sandandsisal
14. Seashell Spring Wreath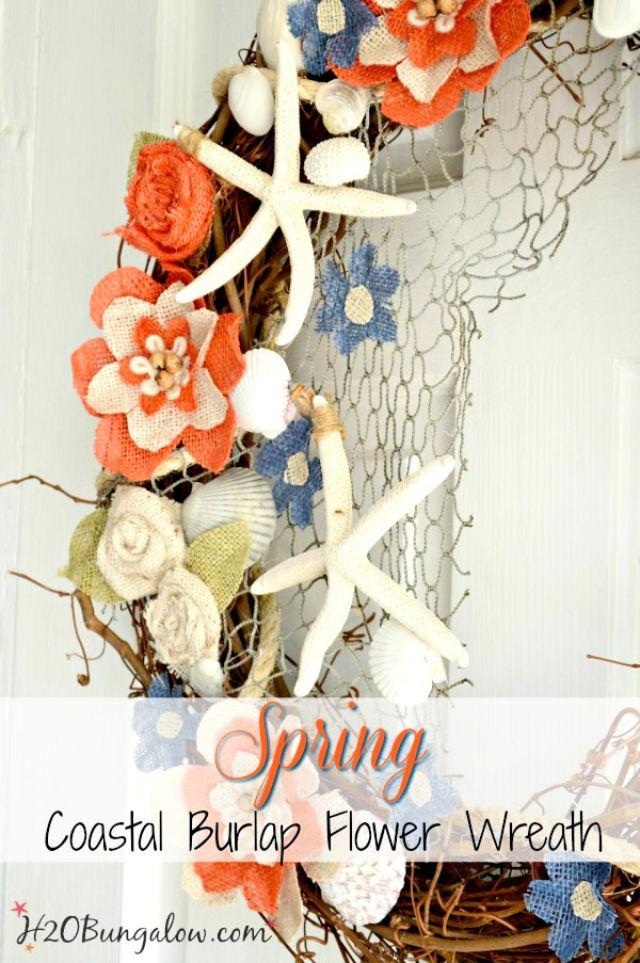 Trying to make your house look feminine and pretty? Well, what's better than using a few shells? However, in order to make it look super stunning, a flower wreath can be a great idea. It will be very pleasing to the eyes and just make your living place look adorable. h3obungalow
15. Sea Shell Art Craft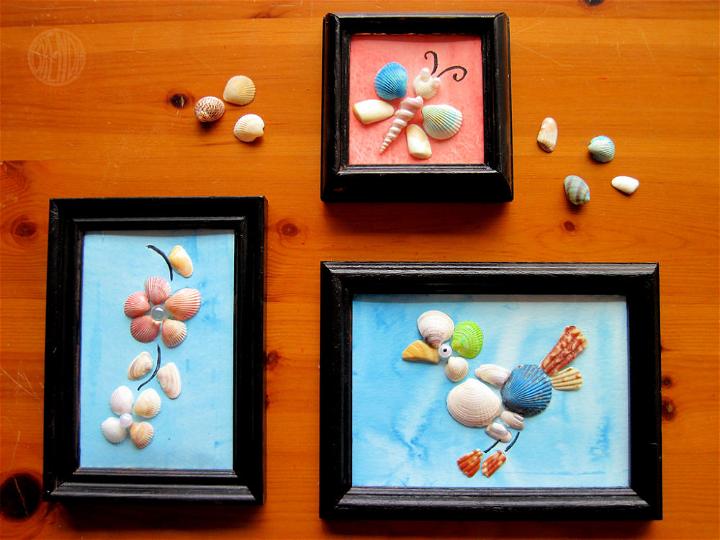 Are you back from your vacations with a ton of seashells? Don't know what to do with them? You can place them all together and try to make an image of it; for example, in this guide, the final product was a cute little bird! alphamom
16. How to Make Fun Shell People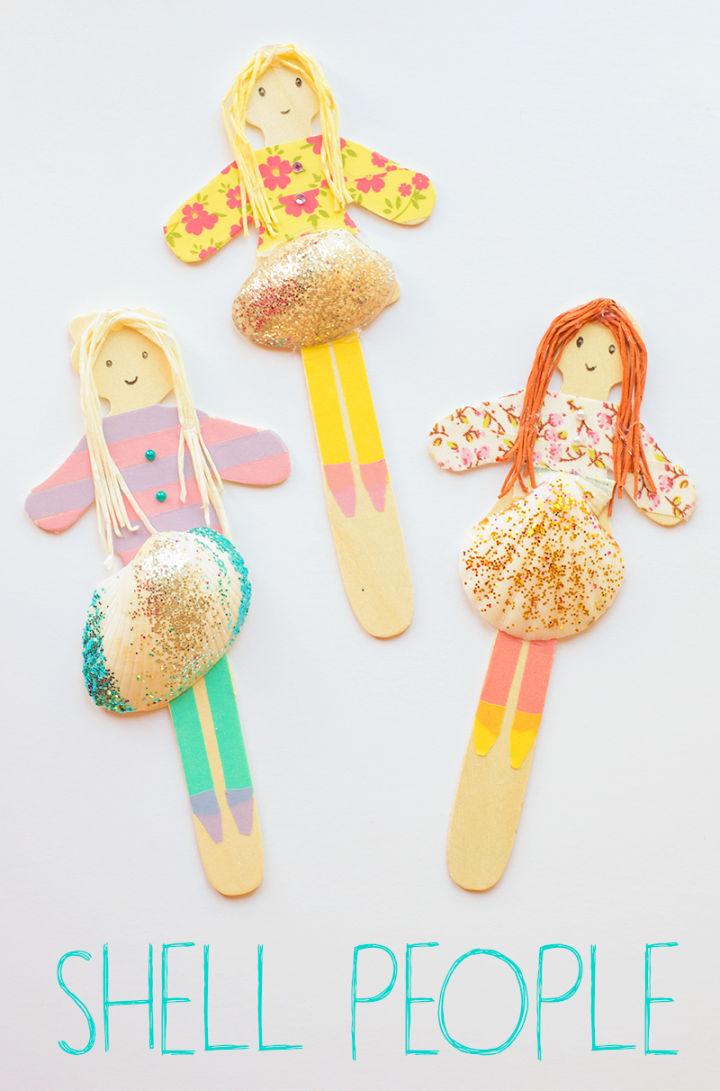 Shells are one of the most beautiful things, and what's better than using them as skirts? Here's how you can join up with your children to use some imagination and creativity. The end result can be hanged up in any corner of the house! letsdosomething
17. Making a Beachy Shell Planter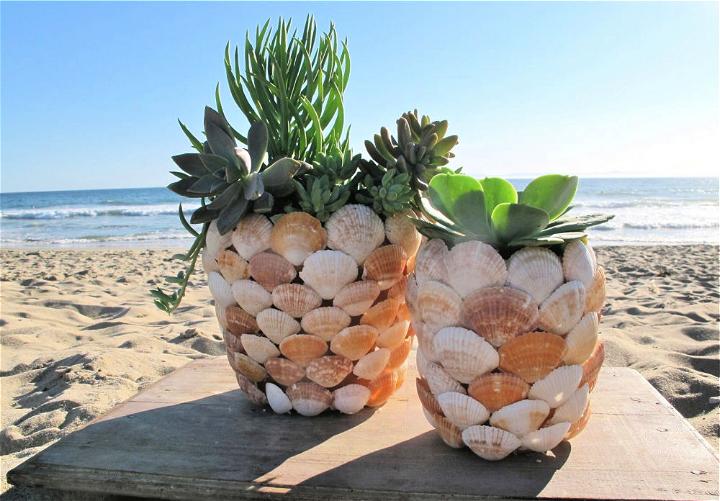 Here's another beautiful craft that can be completed to be kept in any corner of the house to add some delicacy and beauty. Terra cotta pots, glue guns, succulents, soil, and a few other supplies will be required for you to nail this project successfully. billabong
18. Watercolor Seashell Frame Kids Craft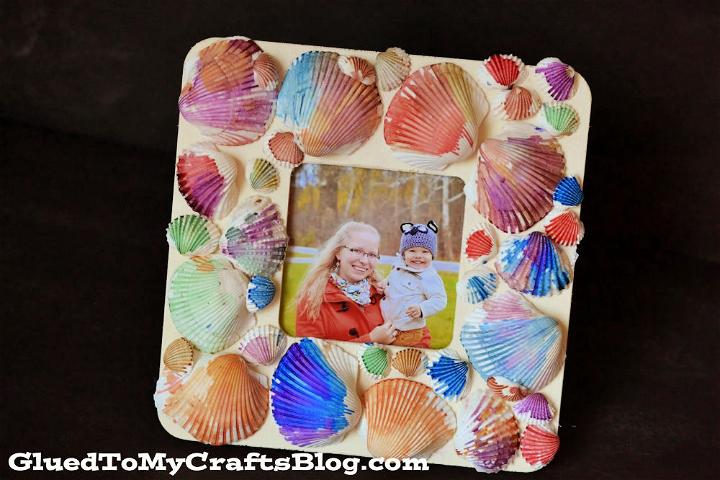 A craft that is considered a kids craft as it is super simple and easy to do. The best part is that kids love painting and using their creativity, so this will be a very pleasurable experience for them! The finished seashells can be attached to a photo frame to always have them in eyesight! gluedtomycrafts
19. Seashell Mermaid Necklace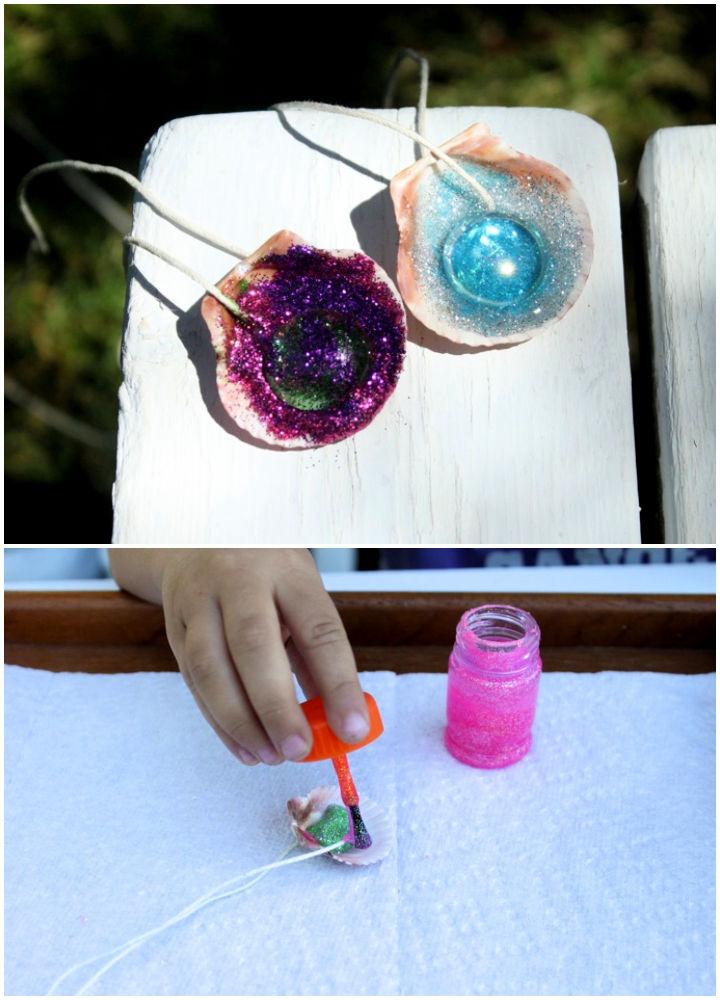 Do you want to give your loved one something unique and precious as a present? Well, here are things to make with seashells that are perfect and can be gifted to any gender and age! They will love and cherish this forever. You can also make this necklace for yourself and feel beautiful every time you wear it! mamapapabubba
20. Sea Shell Mosaics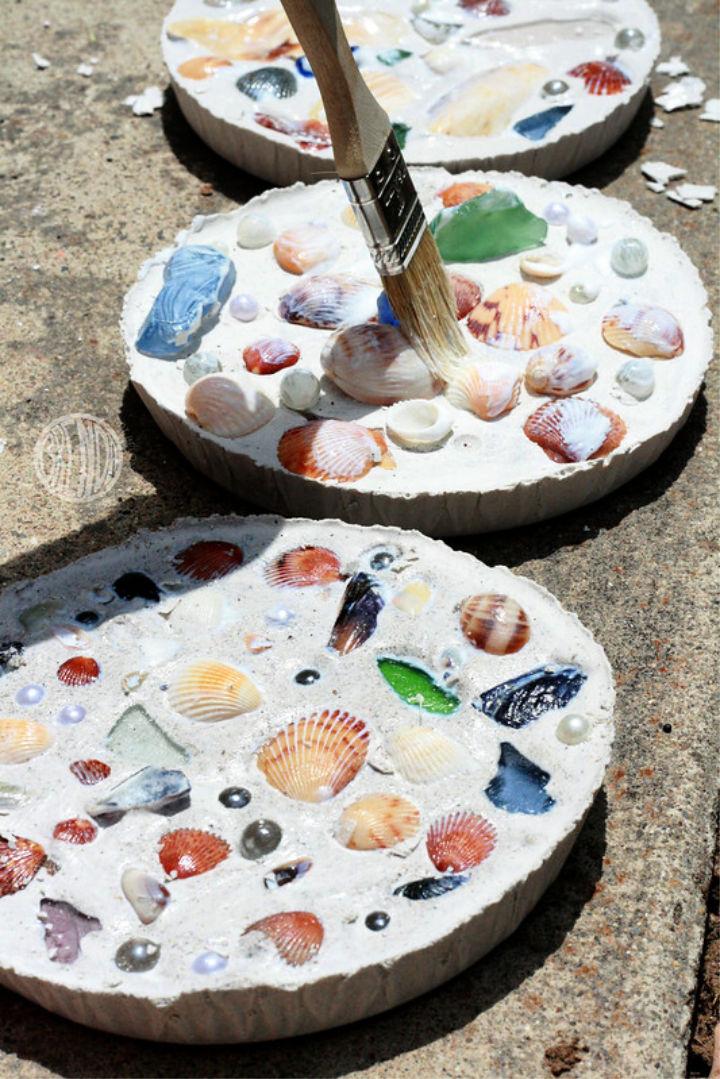 Everyone wants to make meaningful and pretty crafts. You can make this adorable mosaic with all the seashells you'll collect on your next vacations or this summer! It will not only be a very fun project but also remind you of the good sunny days whenever you look at it! alphamom
21. Handprint Shell Keepsake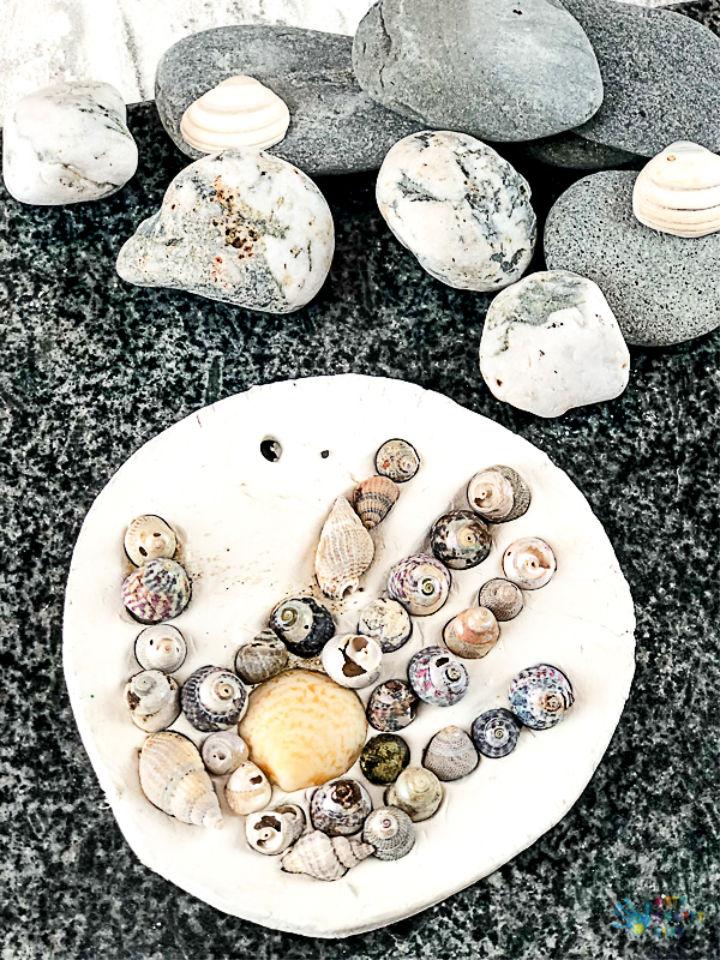 Another very fun and amazing project to carry out with your children. It will open up their minds and encourage them to think more creatively. Shells, rolling pins, PVA glue, paintbrush and a few other supplies will be required- all of these are easily accessible. artycraftykids
22. Coastal Seashell Wall Art

If you're looking for ways to make that plain and bring the wall look a little more interesting, you should definitely follow this guide. You can make some beautiful wall art by using a few coastal seashells. Wall frame, hot glue, flat seashells and old cane is all that you will need. h3obungalow
23. How to Make a Seashell Wreath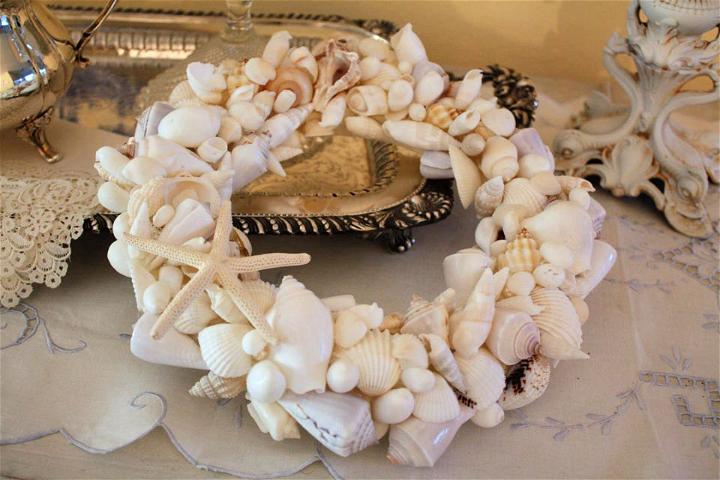 People love wreaths! Everyone knows how beautiful and pretty they are. Now imagine a wreath made out of seashells! Isn't that just the coolest idea ever? The final product looks so luxurious and expensive. It's perfect to be hanged or kept any corner of your house! romantichome
24. Beach Inspired Mason Jar Craft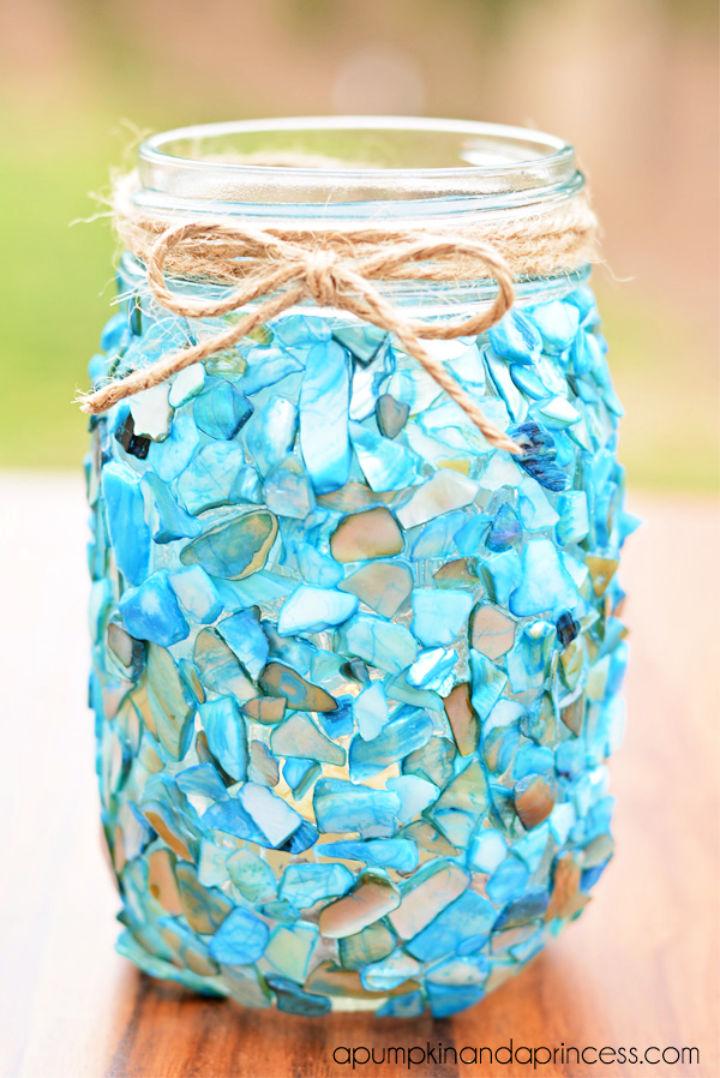 Mason jars have been all the rage these days. VSCO girls love them and they are almost like a fashion statement at this point. You can use them as decor to really get that beachy aesthetic. Put a few broken seashells into a mason jar- yes that's all you need to do. It's that simple! apumpkinandap
25. Simple Seashell Shadowboxes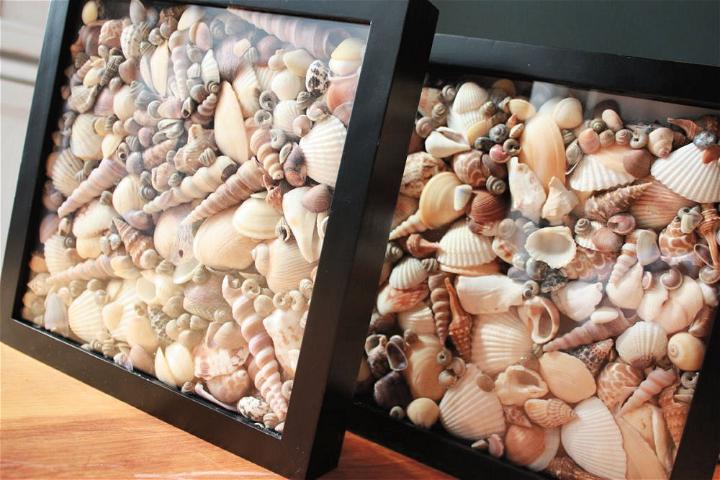 These are some of the most adorable things to make with seashells! These shells look so beautiful and making a shadow box out of them is just a genius idea. You will be amazed by how easy it really is to make these. They are usually too expensive at the markets. itsthelittlethings
Conclusion: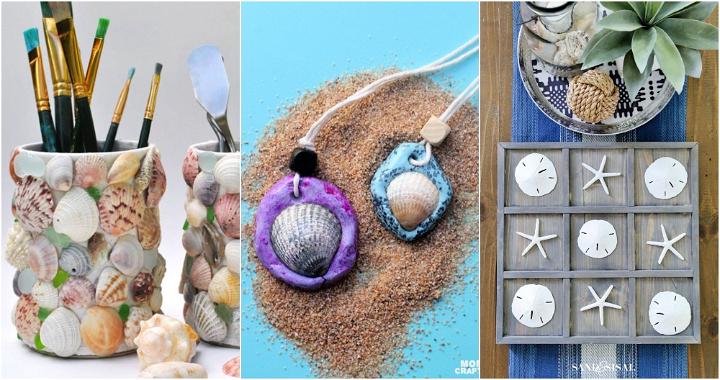 Are you ready to try out these adorable seashell crafts? They are so fun to re-create and you will have a blast making them with your little ones. If you don't have any real seashells, you can always find a few at the markets. They are not too expensive unless they are the rare types. If you're going on a vacation this summer, then you should encourage your kids to collect many of these seashells so you people can come home and do these amazing seashell crafts! all of the supplies are just so easy to find and will be available at any stationary shop.