It can be hard to utilize maximum space in your house but diy built-in shelves make this super easy. Learn how to build built in shelves with 15 simple DIY built in shelves that will provide you a lot of storage, which won't be seen. You can have these DIY shelves in your furniture and hide all of your junk there or anything that you don't feel like organizing. No need to worry about freeing up space when any of your friends or family members, decide to visit you! You will have so much space after following these amazing diy built in shelves plans that you won't know what to do with it! Everyone likes to have extra storage.
If you have a small living space, for example, an apartment or just a small house, then it can get quite annoying when you try to free up space. You can also help out a friend who lives in a small space. All of these shelves are quite good quality, and you only need some basic woodworking experience to re-create these. This article will cover the arrange of DIY built in shelves, from bookcases to cabinet ones, from the window seat to living room shelves, from wooden to Billy bookcases. There's a lot to choose from, which is always a good thing.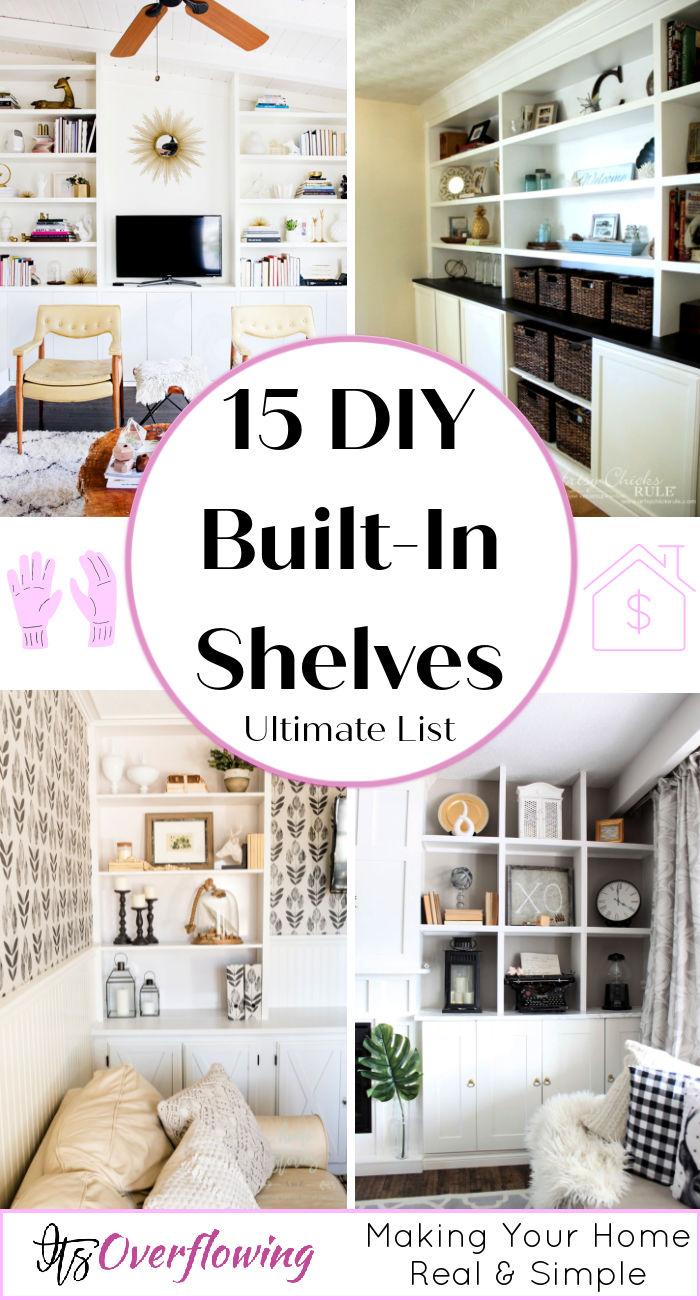 1. Custom Built-In Shelves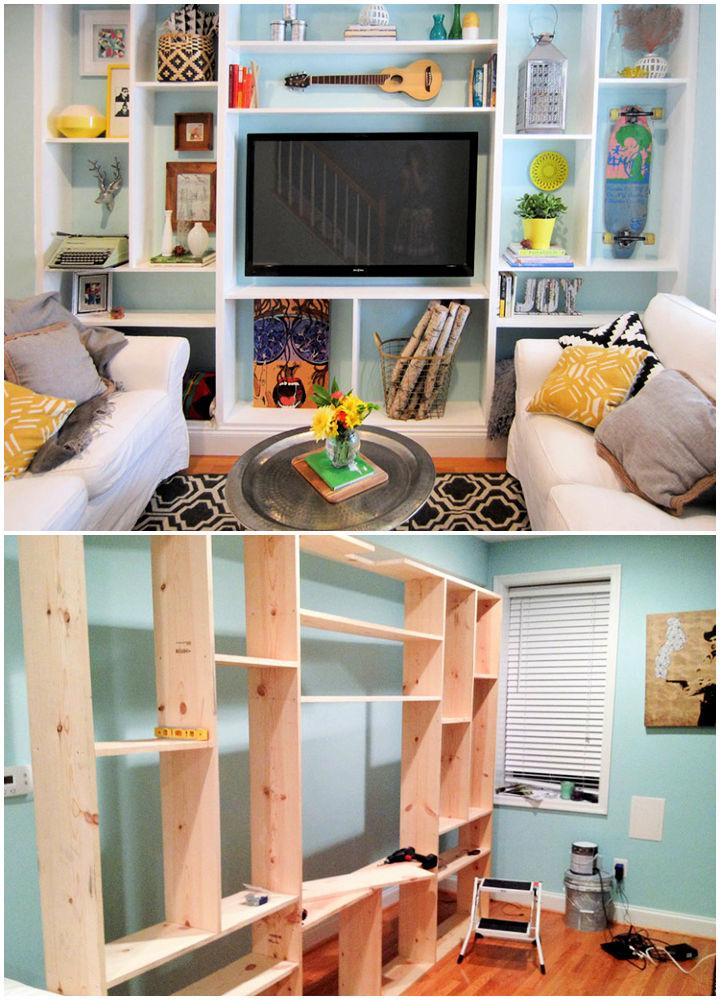 A beautiful mind always nourishes when you love reading books. So next time when you buy any book, and you think you are getting out of bookshelf space, build a custom built-in shelf yourself. The supplies you will need are just pine woods, nails, screws, filler, and drills. littlehousebig
2. DIY Wooden Built In Bookshelves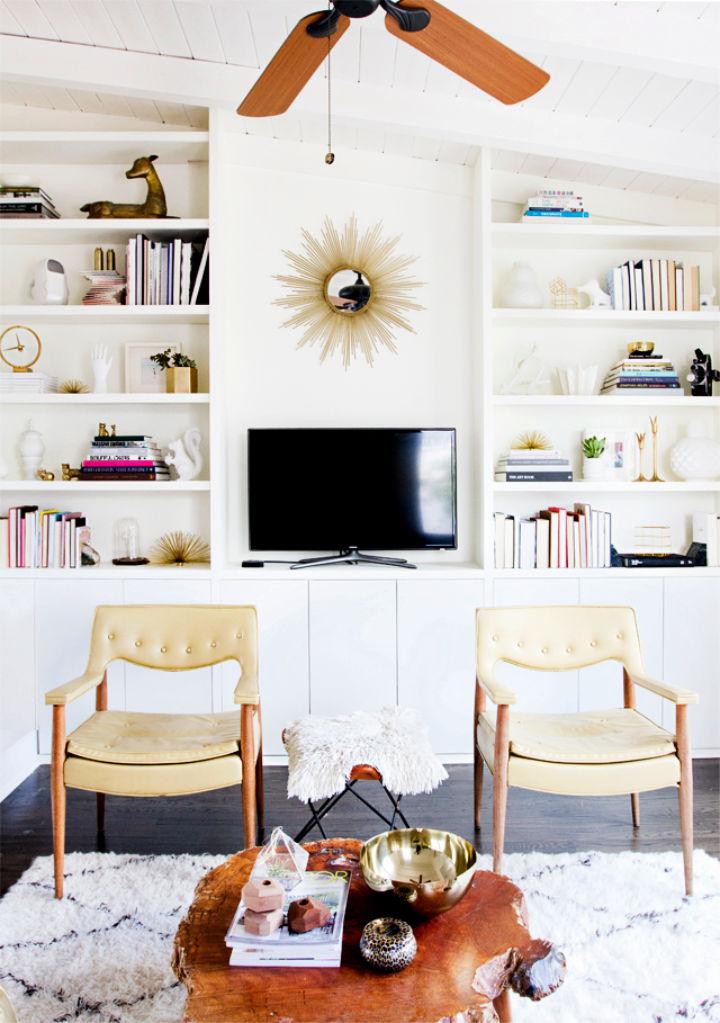 Wooden built in shelves will provide you the perfect charm of organization for all your books. In addition to that, it will allow you to display many other items like frames or pictures, etc. The method of sprucing it up is too easy and swift, check it out here. sarahshermansa
3. Built In Bookcase and Cabinets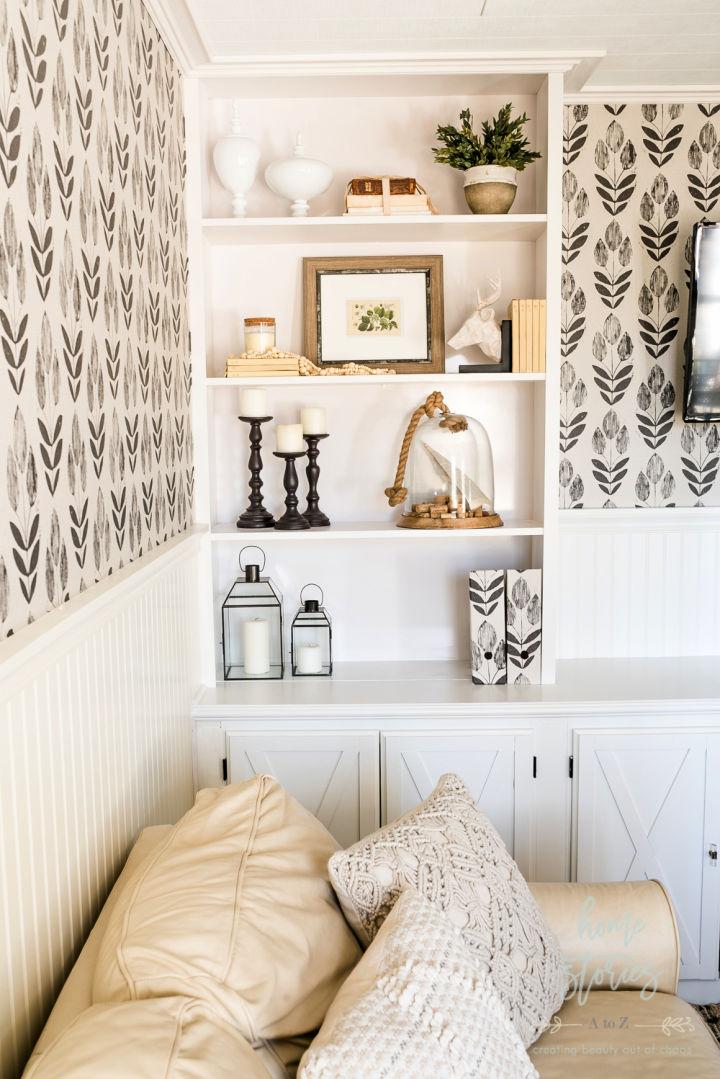 A built-in bookcase and cabinets alongside are the necessity of every living room as it makes your room a better place to live. These DIY built in shelves or bookcase will provide you with an enormous space to display your books and store other things in cabinets. Hit the link for details. homestoriesat
4. How to Create Built In Shelving

There's nothing like too much storage space for a homemaker. No one can resist built-in shelving! You can build it all by yourself and at home without hiring any expertise. A bookshelf is the basic and must need for your home, and it will provide a great addition of showcasing at your home. apurdylittleh
5. Built-in Bookshelves + Window Seat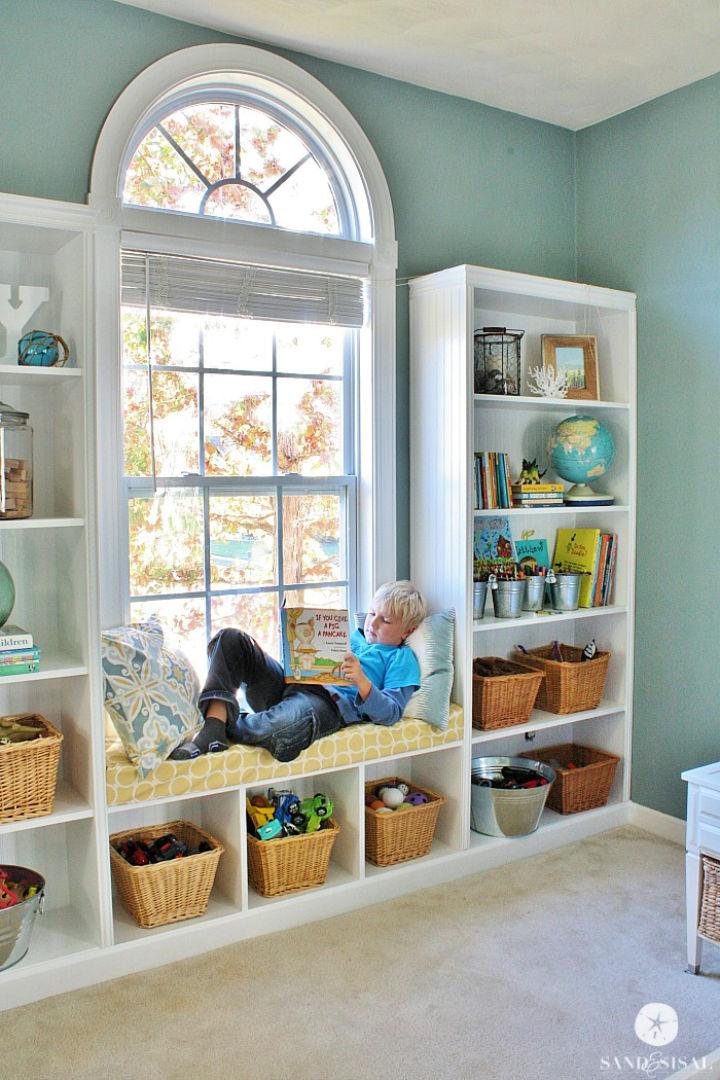 A room with a collection of books sure looks messy. But here is an idea that will help you arrange your books on the built-in shelves like a pro! Meanwhile giving the perfect seating space by the window. Supplies required are pine boards, rail molding, wood shims, sanding sheets, caulk, and primer. sandandsisal
6. Make Your Own Built In Shelves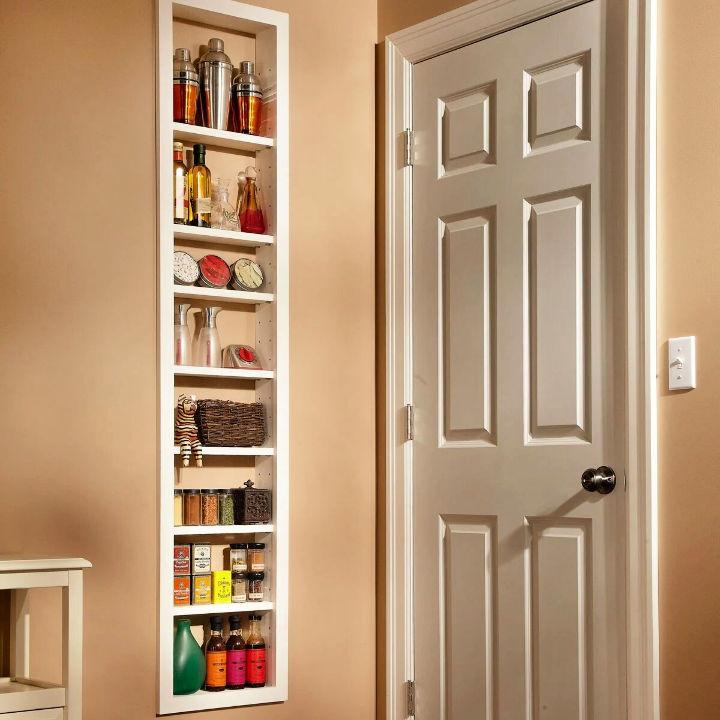 Make your own built in shelves and control all the unwanted clutter of books by arranging them on the bookshelf. It will provide you easy access to the books and, at the same time, give the room an amazing appeal. Family handy Man has got the perfect guide for you! familyhandyman
7. DIY Built In Shelves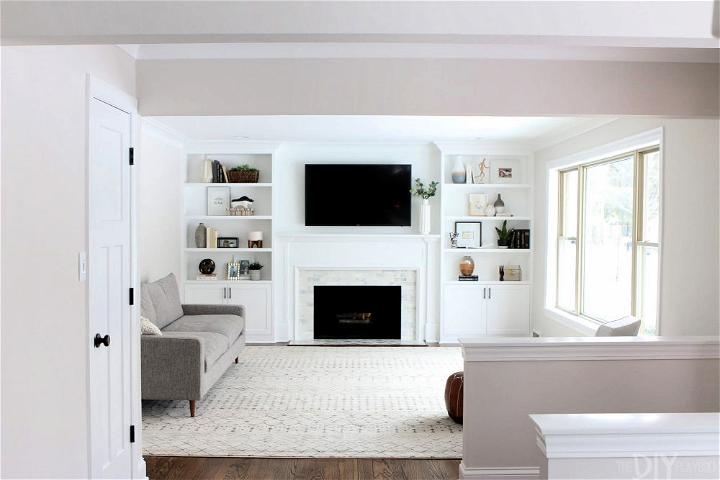 Do you yearn to bring an additional style to your empty space by placing a functional unit of furniture? The best choice is these DIY built in shelves. It's an amazing project that can be done by any beginner. You will find the list of supplies and tools, cut lists, and written instructions here. thediyplaybook
8. Build a Window Seat and Built-in Bookcase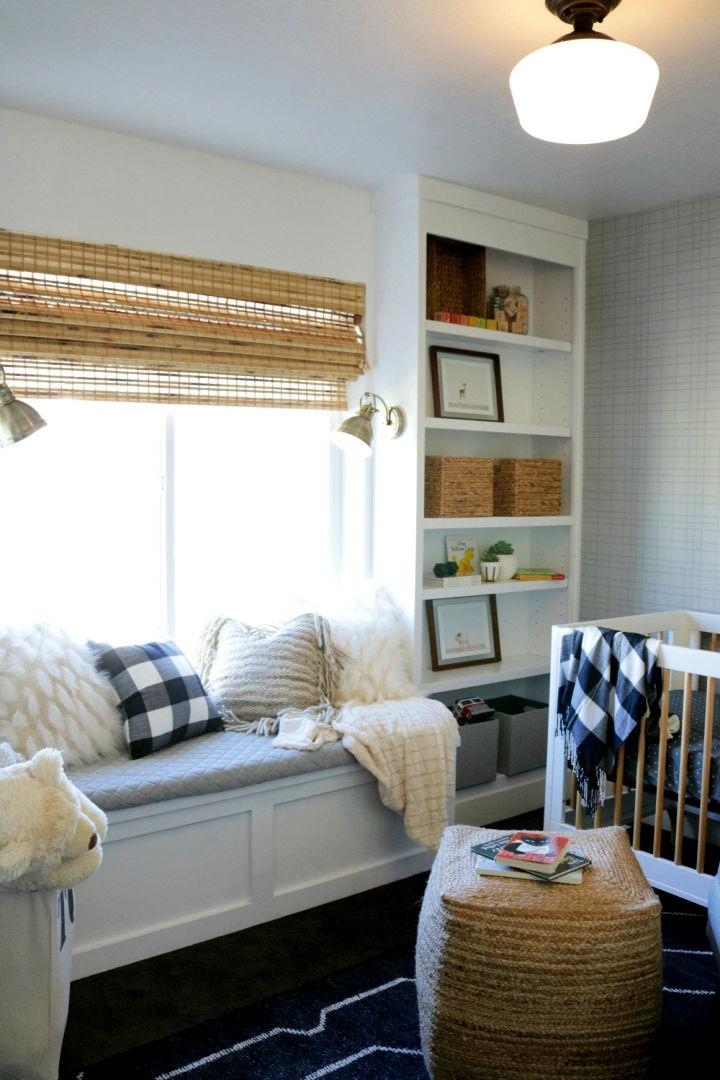 Are you a book person? Then this project is perfect for you, it comes with a view. Learn from the tutorial here, how you can build yourself a window seat and the built in bookcase! Supplies you will need are level, speed square, compressor, air hose, drill, clamps, and miter saw. nestingwithgr
9. Homemade Built-in Bookshelves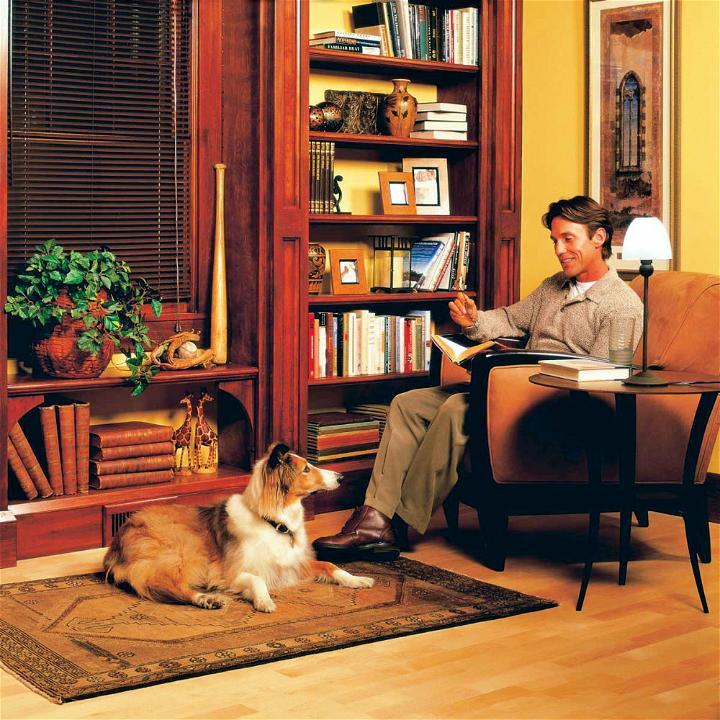 Here's how you can learn the perfect guide for sprucing up your storage space! This bookshelf will blend perfectly in any room giving the room a sensational storage style. Plus, it will prevent your books from dust and getting damaged. familyhandyman
10. How to Make Built-in Pantry Shelves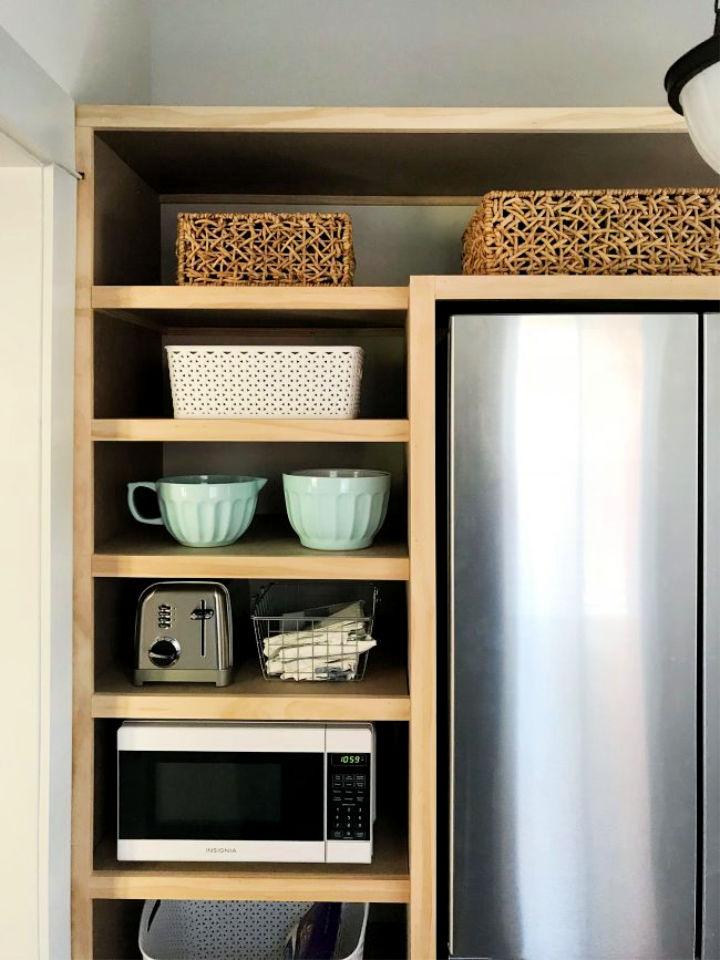 Built-in pantry bookshelves give you a chance to collect your favorite books inside a perfectly cleaned cabinet. It will give the room a traditional and farmhouse kind of look. Making it at home will cost you so minimal. Plus, the instructions below here are totally for the beginners to get started. younghousel
11. DIY Built In Bookcase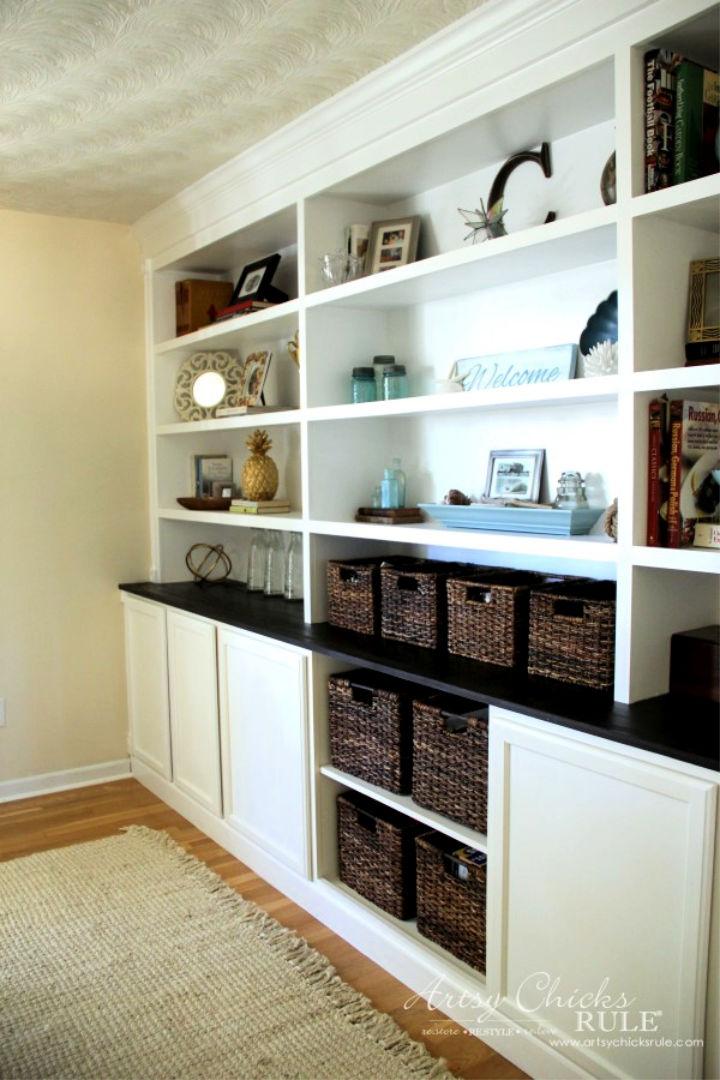 The built in bookcases are more functional than any traditional bookcase. As the built in bookcases are mounted on the wall and take no floor space. This DIY bookcase is extra handy and provides you with massive space to showcase your books. Watch out the tutorial in detail to get yourself instructed on it. artsychicksrule
12. Living Room Built-ins Shelves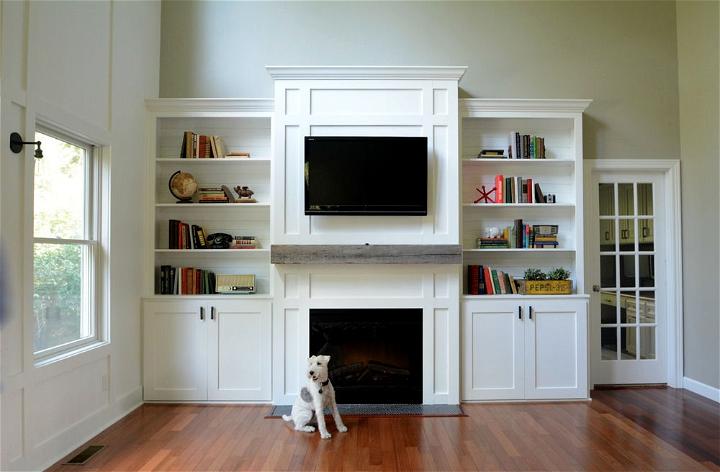 Take your living room's beauty and elegance to the next level with these built-in shelves. You can use it to display the decoration pieces or showcase your magazines, journals, or novels. Collect supplies such as screws, nails, pine boards, wood, drill, drill bit, and wood filler to get started. decorandthedog
13. The Built in Shelves

The built-in shelves are always more useful. It is the best furniture unit to put your favorite hobby on display. It will add more function to your room, organize all the mess of books, and provide you an easy access to them. Follow the tips and tricks to see how you can build one at home. thevintagerug
14. IKEA Billy Bookcase Built-ins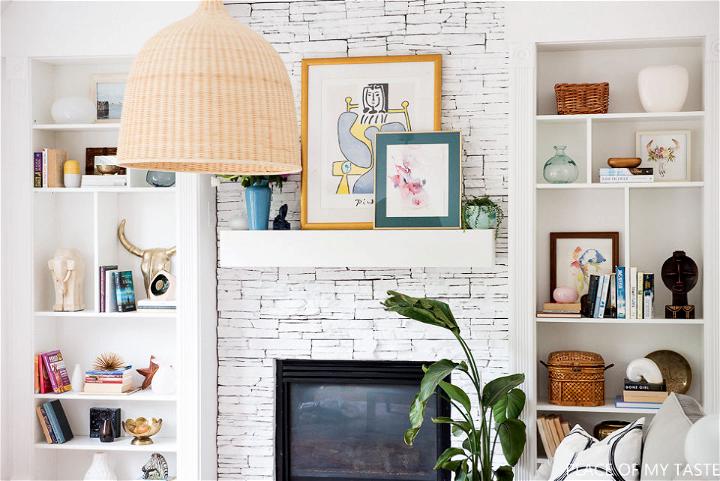 All bookcases will let you keep your books arranged and organized, but sometimes they lack in bringing style. This IKEA billy built-in bookcase will serve you with huge storing space and bring elegance simultaneously. Find out the supplies list, cut list, and instructions to start off. placeofmytaste
15. DIY Built In Shelves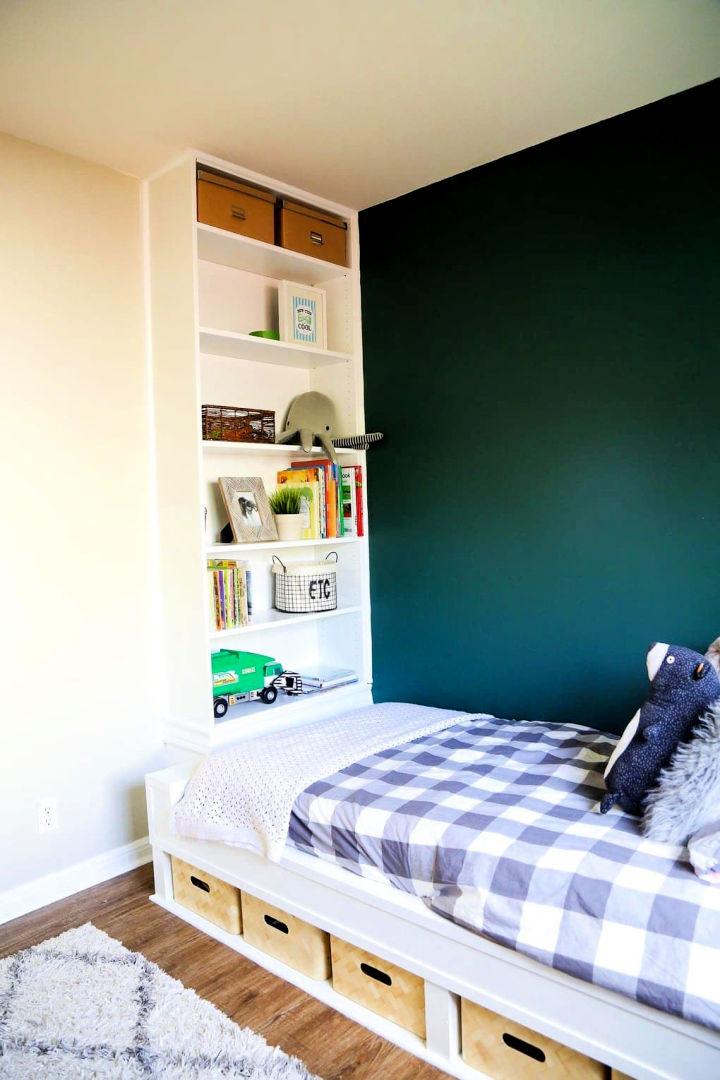 DIY built-in shelves and give your room a vast space that can carry all of your mess and clutter. Because of its flexible configuration, it will be easy to maintain. Plus, you can categorize your book edition to get easy access to them. Dive in the link to get the building instructions on this project. loveandrenova
Conclusion: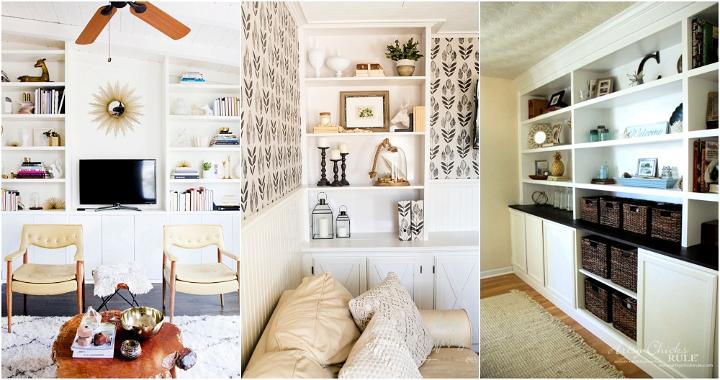 Tempted to try out a few of these DIY built in shelves? You need to worry about having no space anymore! These smart plans are just perfect. These do look a little complicated, but don't be intimidated! You only need a little woodworking experience and a few basic tools. You can also borrow these tools if you're a beginner, as you may not have them yet. Look at the lumber prices online before hitting the carpenter shops so you have a better idea about the prices and how much money you'll need to spend. Best of luck!