If you and your family love to have a puzzle coffee table, you'll enjoy building these 5 quick puzzle coffee table plans! Being a puzzle lover is hard. It may be very fun, and you and your family will never get bored! However, it can create quite a mess. Solving puzzles, usually the more extensive ones, can take quite a long time to fully complete. This means that they will lie around the house not fully solved, and if you have pets, some of the pieces would definitely get lost. You can do yourself and your family a favor by making these amazing puzzle coffee tables.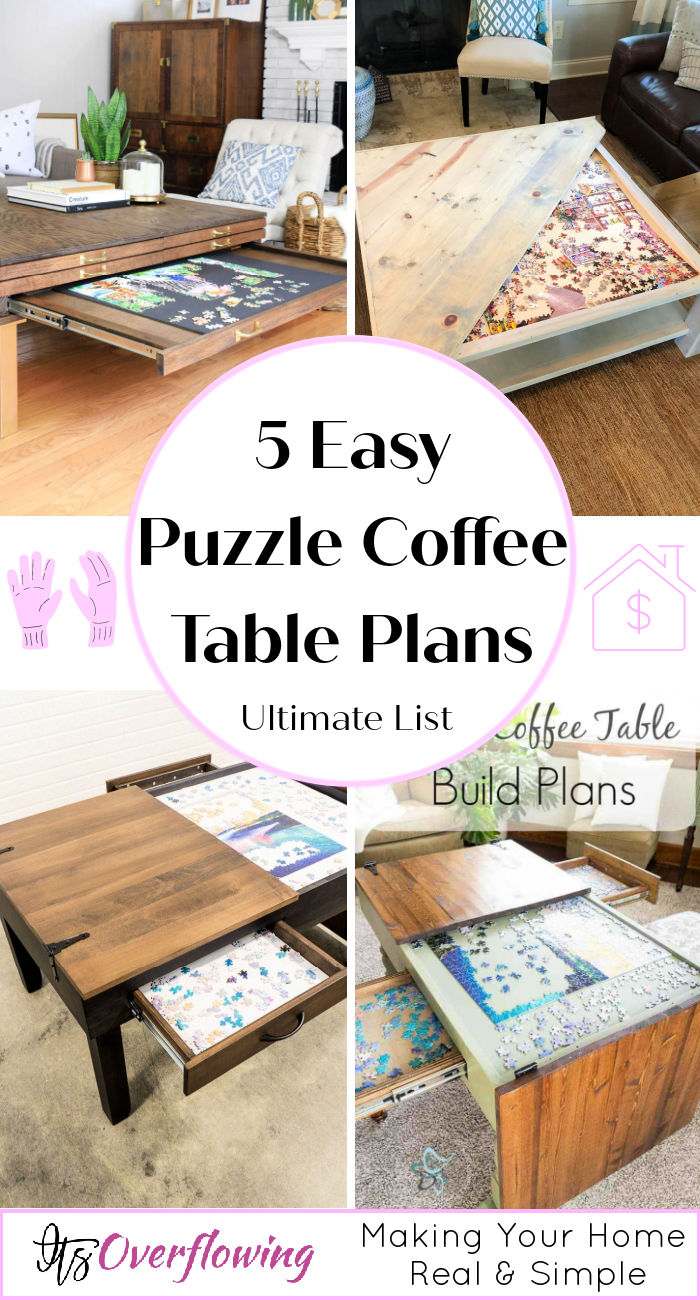 These coffee table plans will be a place for you and your family to have some wholesome time together. You can place it in your living room and have an evening coffee and puzzle session. It will be a great way to boost your brain every day- as puzzles help with that. Just uncover the top layer of your table, and there you will find the puzzle, where you left it off – the day before! This article will cover a bunch of puzzle coffee tables from coffee tables with pullouts to pallet coffee tables!
1. Puzzle Coffee Table With Pullouts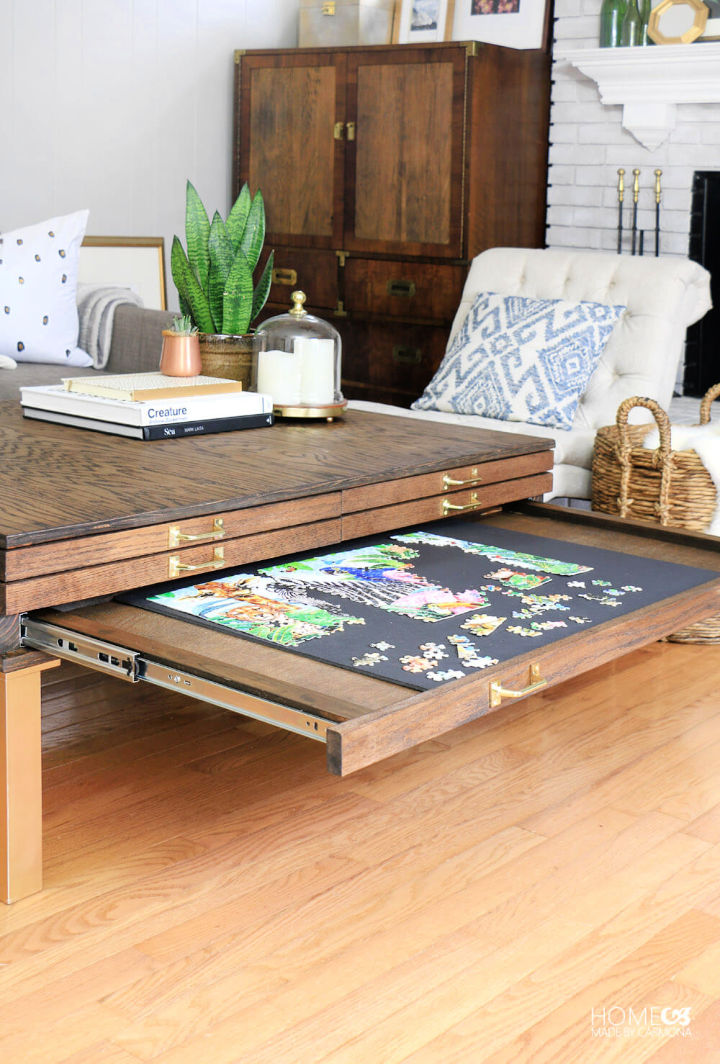 If you're a puzzle lover, you know the time it takes to solve a puzzle. You also know the pain of finding out someone undoing your puzzle. The solution to all those problems can be – making yourself a puzzle coffee table! You can solve the puzzles in the pull outdoors and not worry again! homemadebycarm
2. Jigsaw Puzzle Coffee Table With Drawers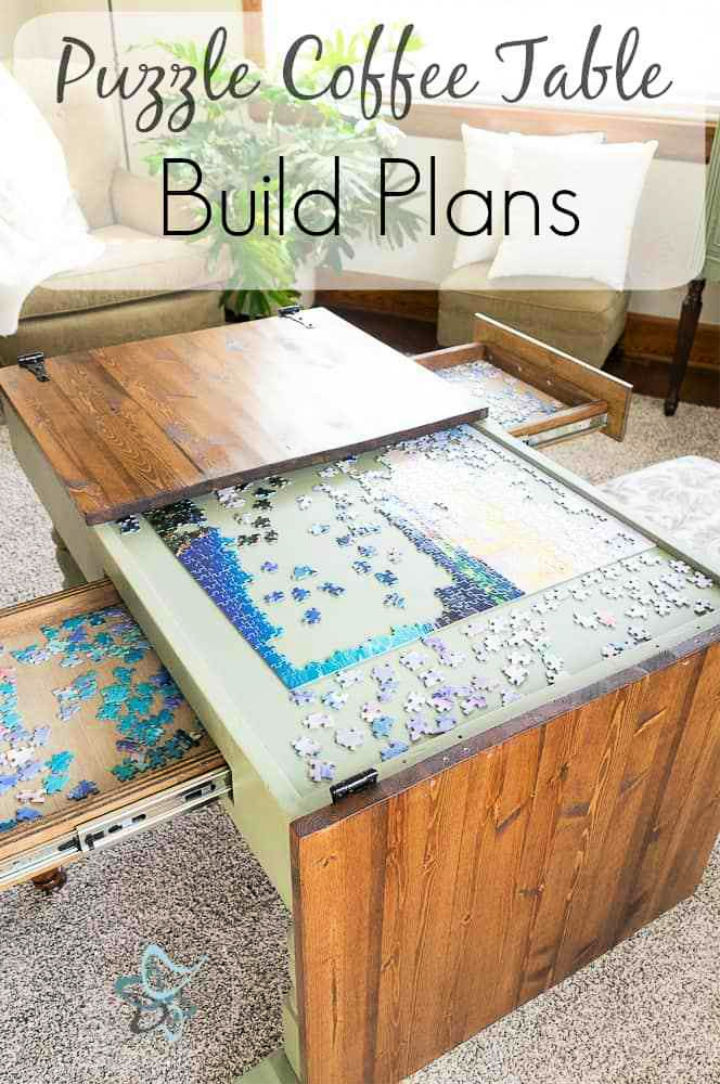 Puzzle lovers never get bored! They are always thinking about that one puzzle they're trying to solve. However, puzzles can get very messy. It can be annoying to find their pieces all over the house. Make this amazing jigsaw puzzle coffee table with drawers to not create a mess again! designeddecor
3. DIY Puzzle Table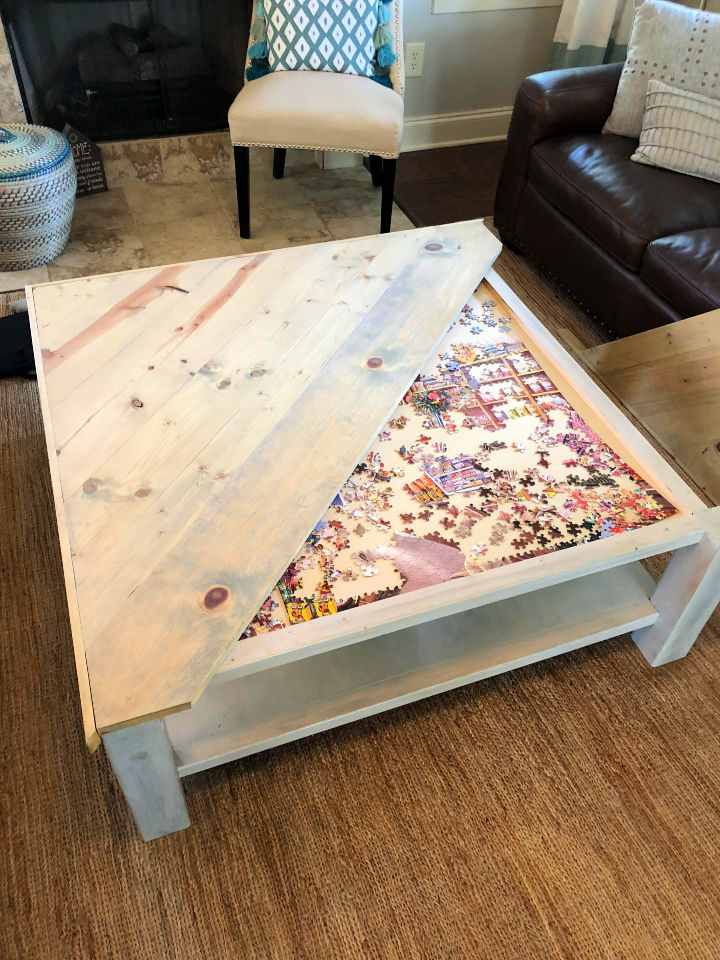 These jigsaw puzzle table plans may look simple to you. However, once you uncover the top part of it, that's where it gets interesting. You will finally find a place to keep your puzzles without creating a mess. It will save you a lot of time and effort! imgur
4. Building a Pallet Puzzle Table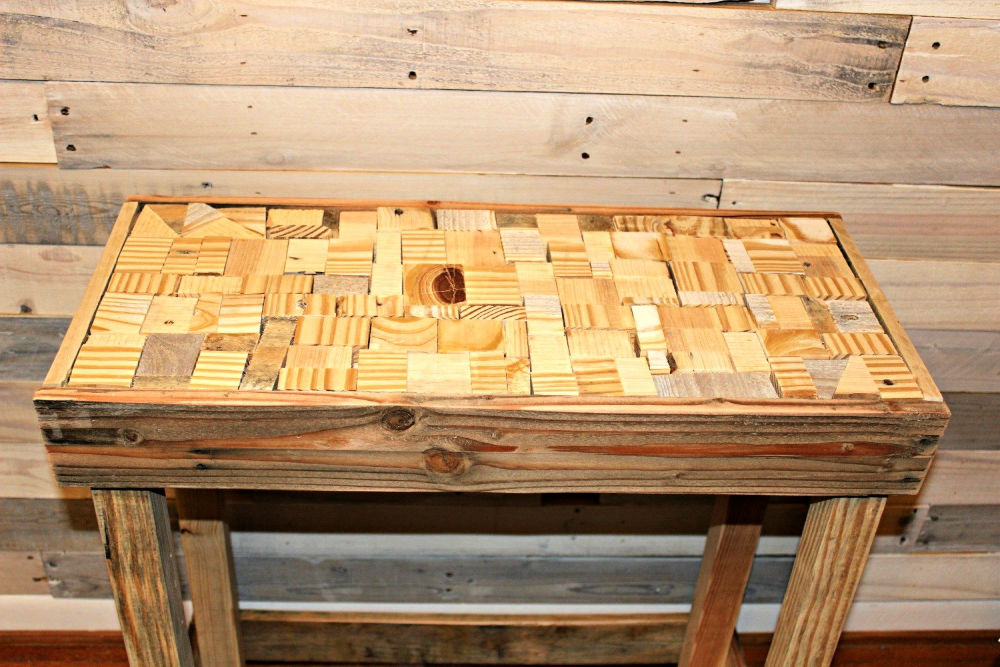 Here is a very detailed guide to making a great diy puzzle table. You can have some quality time with this table. Invite your friends over, prepare some coffee, and get ready for a fun puzzle competition! Your friends will never get bored at your place. hometalk
5. Coffee Height Jigsaw Puzzle Table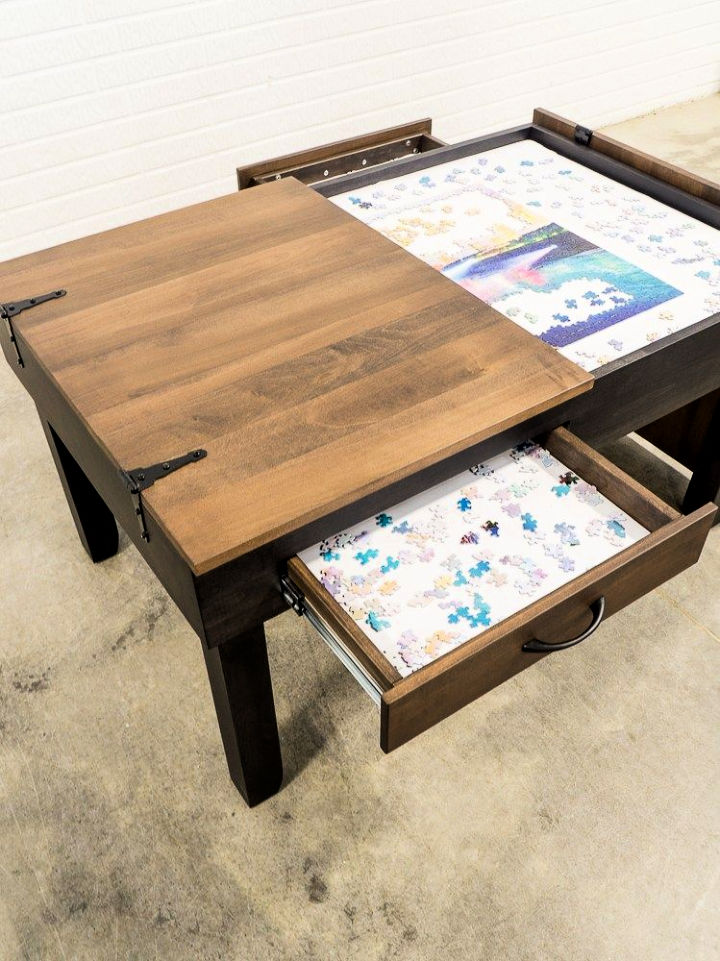 Have you ever thought how long it takes you to gather all of those tiny puzzle pieces once you're done with a puzzle? Why not invest all of that time in making a puzzle coffee table and not worry about your puzzle pieces being scattered again.
Easy to make DIY patio furniture for your outdoor space! Ideas for a bench, couch, table, planters, and more using tires, blocks, wood and more.
Conclusion
Tempted to make yourself a puzzle coffee table? It's never too late! If you don't have enough time right now, you can make them in the upcoming summer vacation! It will be the perfect time to make these as you will have a lot of free time, and these puzzle coffee table plans will take you a while to make.
They are a little complicated to make, so choose a plan wisely. Make sure you understand all the parts. You can do some extra research about the kind of lumber you should buy, depending on the type of results you want. You will wish later that you started earlier!