If you are planning to redo your living room decor, we have got the perfect DIY Balustrade coffee table plans for you here. With these farmhouse styled coffee table ideas, you can add a minimalistic and stately flair in your living rooms. This collection of DIY coffee table is going to make your living room's appeal more exquisite.
Balustrade legs have been quite famous and date back a long way. These vases like posts or legs are vertical and can be easily made with wood. When added to a table, they can bring a royal charm to the overall theme of the decor. Customize the top of the table with your appealing color of stain and add a delicate statement to your coffee tables.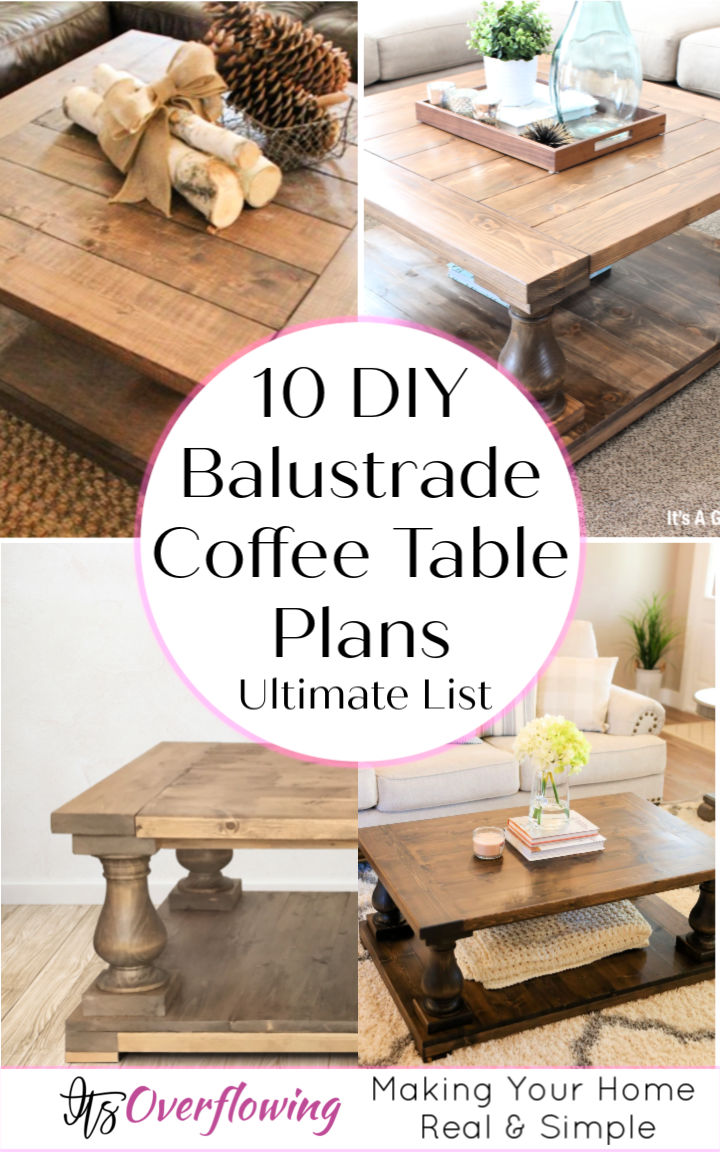 Shopping furniture from all the expensive brands can not only go tough on your pocket, but you have limited choices available. Whereas, with a DIY balustrade coffee table, you can be as flexible in design, size, and color as you would like to be. They might look hard to build, but hey, let's not judge a book by its cover. With our collection of DIY coffee tables, you will learn how easy they are to make with minimal complexities. That said, let's dive in to explore through our best vintage DIY farmhouse styled balustrade coffee tables collection!
1. How to Make Balustrade Coffee Table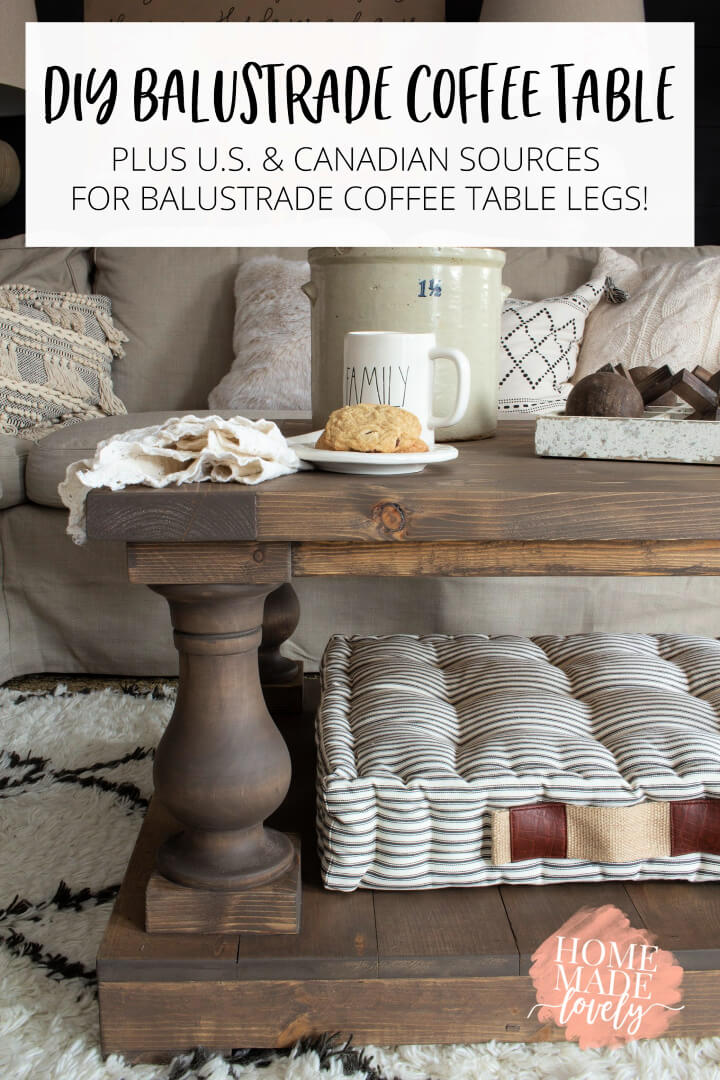 The tutorial is not only going to share with you a step by step guide in making this stunning coffee table, but the best part is yet to come. Have you been exhausted of finding the right priced Balustrade legs? Get the most reasonable resources in the tutorial. homemadelovely
2. DIY Wooden Coffee Table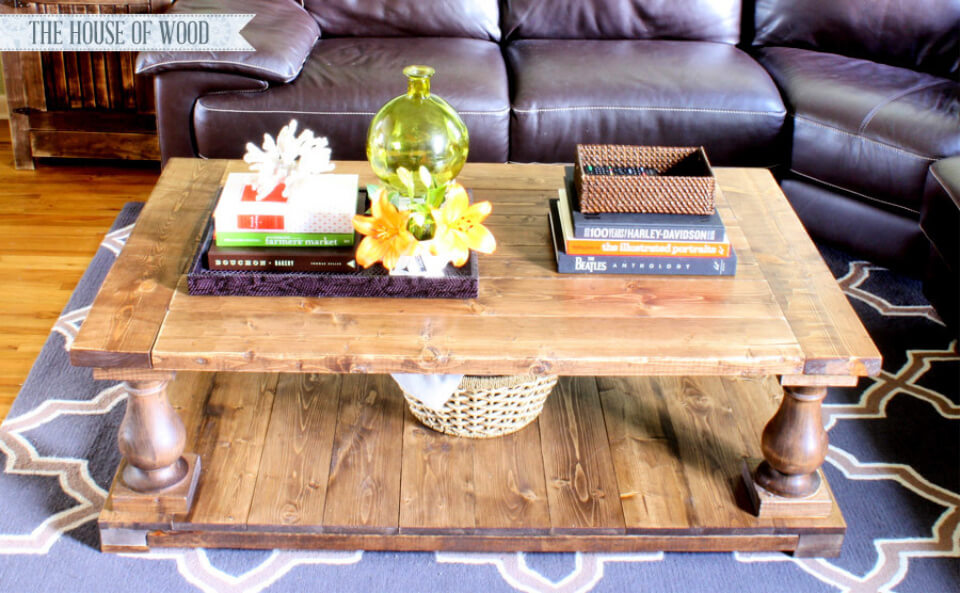 Get yourself a beautiful custom table by getting your hands on a reasonable Balustrade leg. And guess what? The tutorial has got just the perfect Balustrade legs source for you too! Check out details in the tutorial now. ana white
3. DIY Large Coffee Table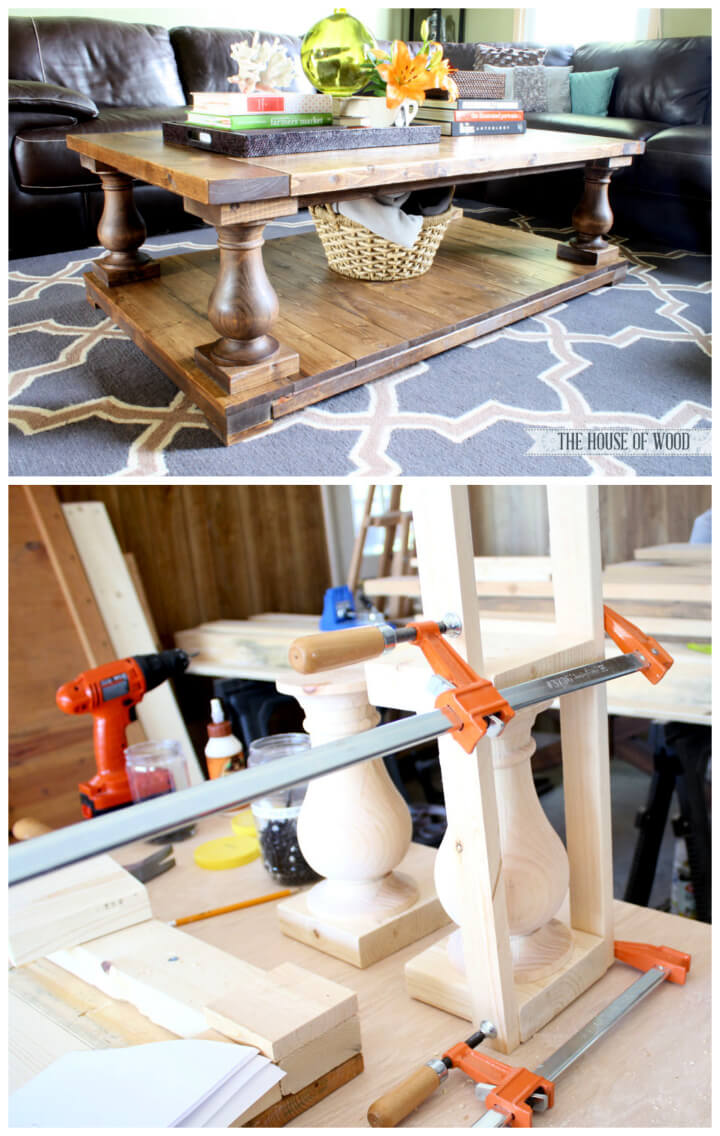 Build a perfectly vintage and appealing large DIY Balustrade coffee table in just six hours. Yes, that's right. This project is going to take only 6 hours. And it's super easy to make as well. The tutorial will walk you through the steps. jenwoodhouse
4. Build a $200 Coffee Table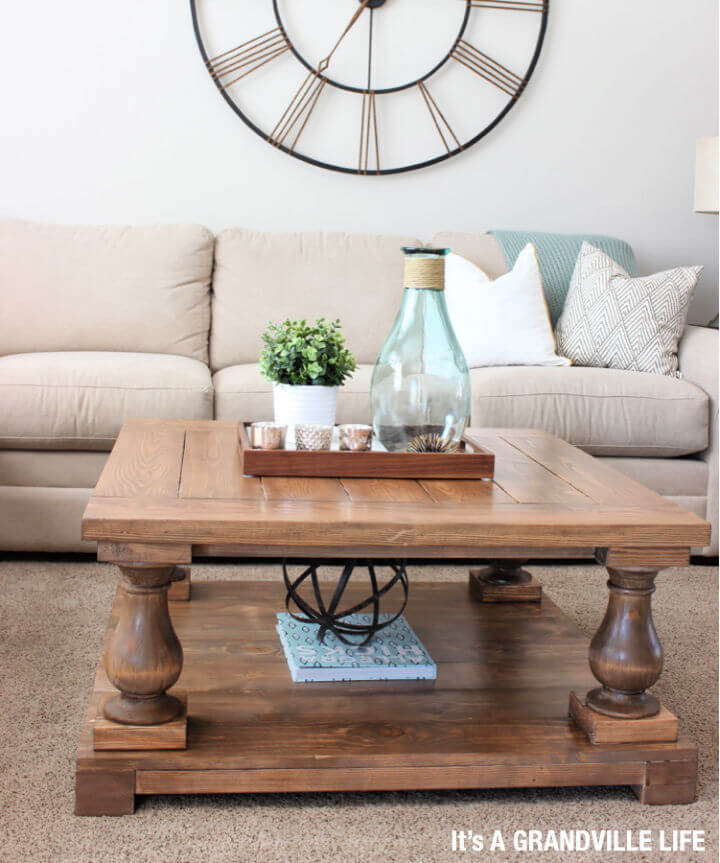 While you are all exhausted from seeing all those pricey Balustrade coffee tables, we have got you covered with a cheap $200 DIY Balustrade coffee table project! No kidding. Get the whole thing finished and ready to rock your place at just $200. itsagrandvillelife
5. Restoration Hardware Balustrade Coffee Table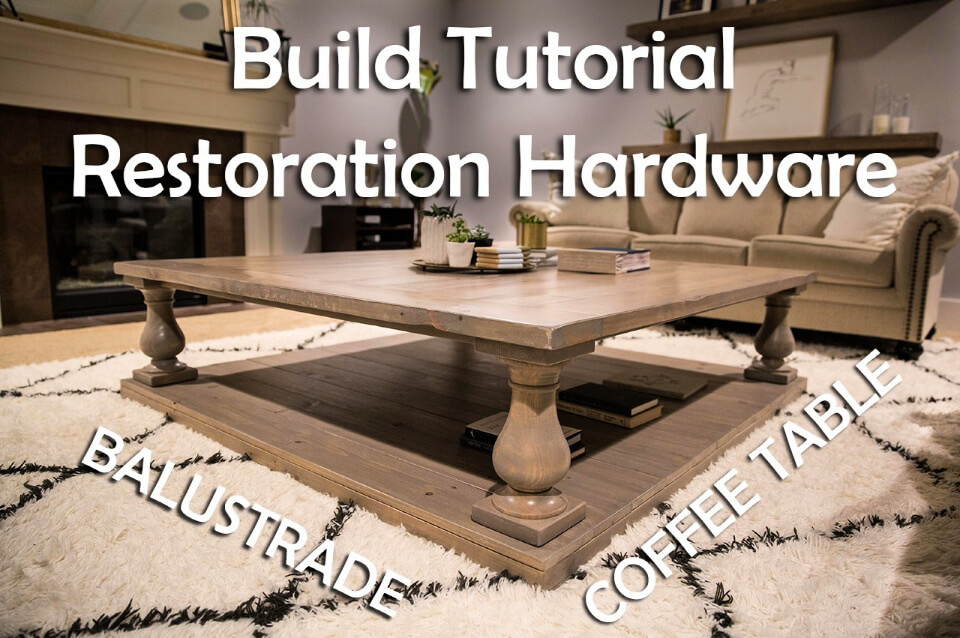 An utterly rustic and beautiful coffee table is all you need to spice up your living room decor with this DIY restoration hardware Balustrade coffee table. Learn the little details with illustrations and step by step guide in the tutorial. paultrandiy
6. Adorable Balustrade Coffee Table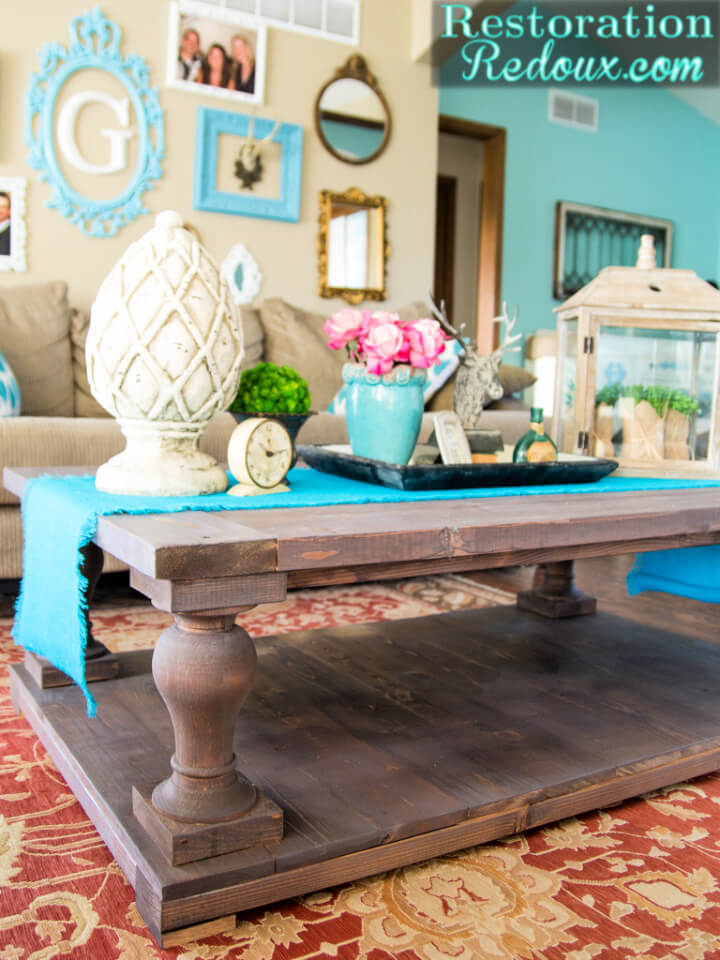 If you are bored of seeing your old glass coffee table, here's your chance to make yourself a beautiful vintage farmhouse coffee table. Go even easier on your pocket by using restoration hardware. Check the tutorial for step by step guide. dailydoseofstyle
7. Farmhouse Coffee Table Using Balusters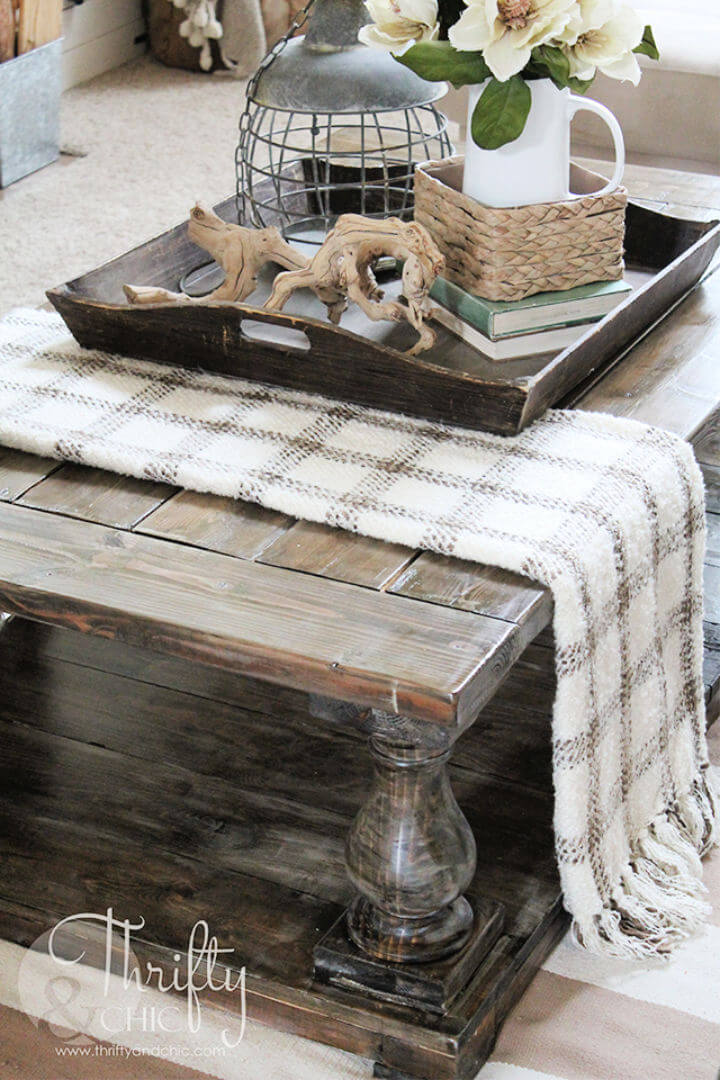 For a warm and memorable house warming gift, or just a loving gift for anyone, this DIY Balustrade farmhouse coffee table will do the charm. The farmhouse style furniture tutorial will elaborate on how you can make a flawless stunning piece of furniture. thriftyandchic
8. DIY Square Coffee Table
Add a minimalistic flair to your living room with this cute, little, and stately square Balustrade coffee table. The fantastic part of being a DIYer is always that you can customize things as per your requirements. Check details in the tutorial. shanty 2 chic
9. Build Balustrade Coffee Table for under $200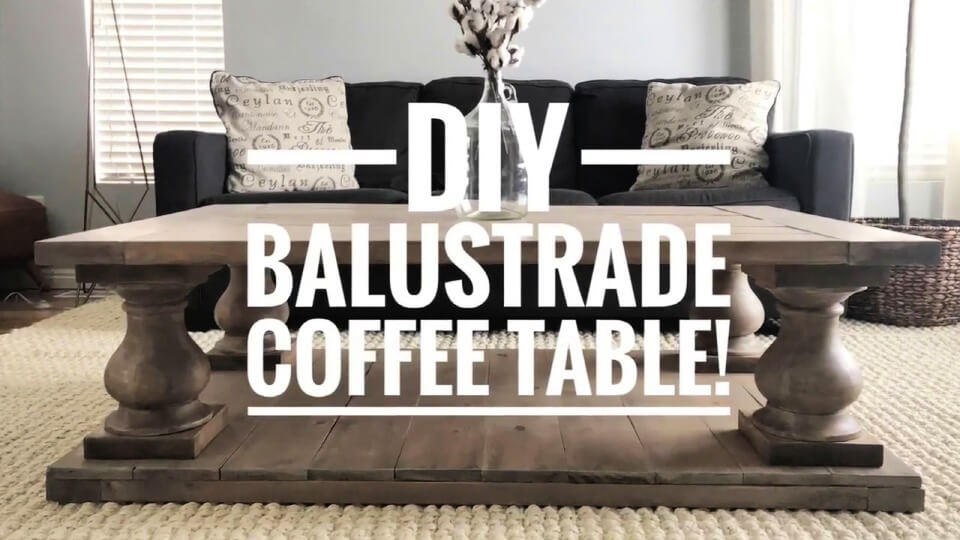 Build a totally regal and minimalistic balustrade coffee table for your living room. Add minimalism to your decor! A major hit change in just $200. Not a bad deal, at all. Watch the tutorial now for a complete guide into making this. youtube
10. Farmhouse Coffee Table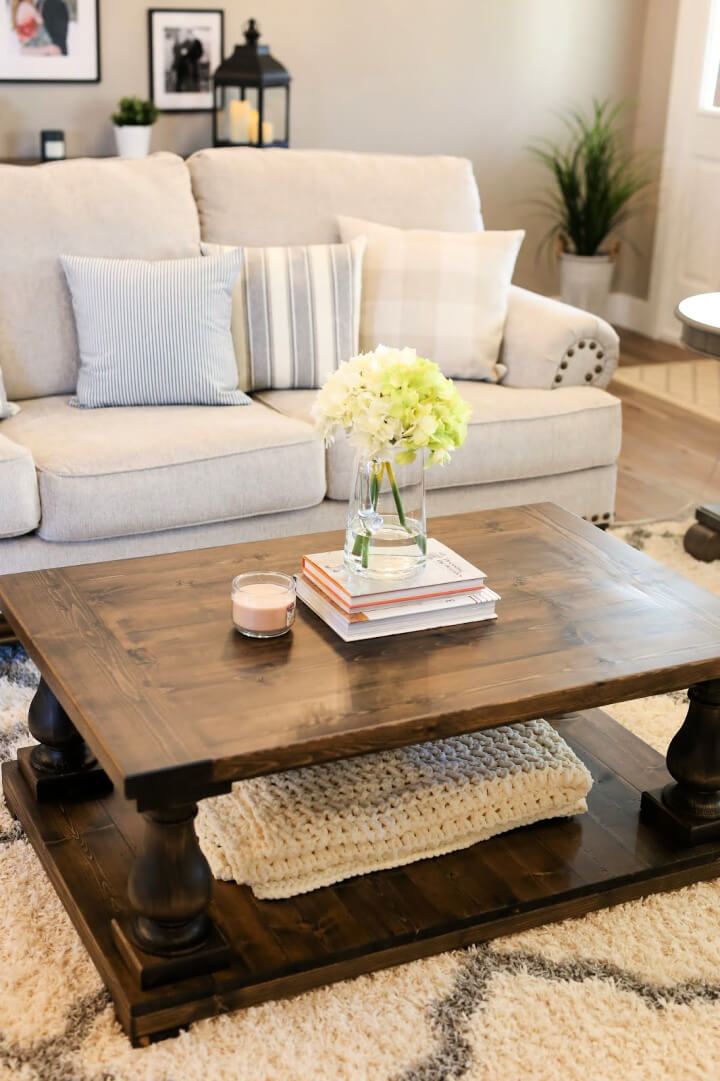 Make an exceptionally unique addition to your living room by making this DIY farmhouse coffee table using balusters. All you have to do is to add a perfectly stained top surface and bottom. The Balustrade legs will do the charm! No Source
Conclusion:
We can bet that even if you were not seriously considering a living room decor redo, after exploring through our list of 10 free DIY coffee table plans, you must have changed your mind! Bring vintage and old school minimalism to your living rooms! Cherish the warmth and stately vibe with your new Balustrade coffee table.