Have you ever thought of making multifunctional furniture for small spaces and taking multiple benefits from it? We all must have! Multipurpose furniture is something we will introduce to you and will turn your thinking into reality. Yes! You can make a single piece of furniture and use it for various purposes. Just some smart thinking, some smart tools, and these 10 easy multifunctional furniture ideas for small spaces will help you make multipurpose furniture. These types of furniture suit best for those who have limited space in the house. Also, for those of you who keep on shifting and desire to own limited furniture, these tutorials are heaven for you.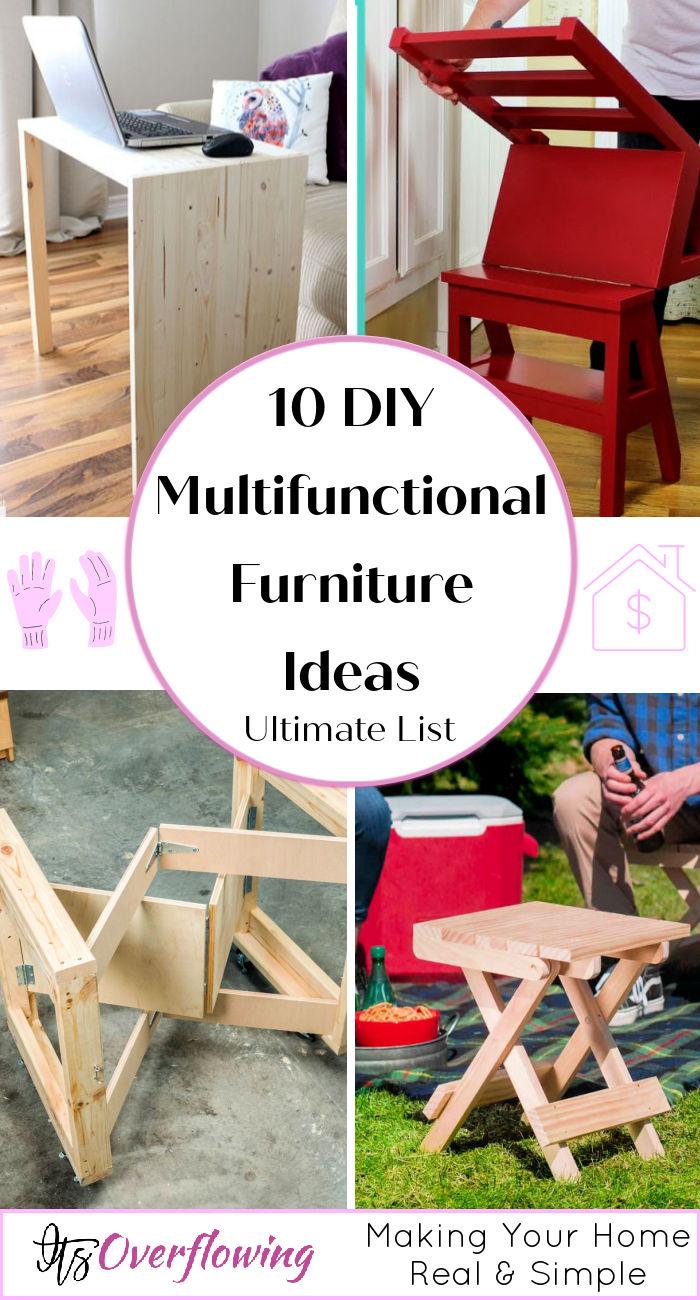 The concept of multipurpose furniture is simple. You can make a single object and use it for various purposes. For example, in one of the tutorials, a stool is taught. That stool can be turned into a ladder and a chair through a pocket hole joinery. Similarly, you can construct a table, which can be used for conferences, as a work table, dining table, or a Chester in the living room. All such multifunctional furniture ideas will take little space, little money but will provide a variety of uses. Make multipurpose workbench, laptop table, side tables, and a lot of other pieces through these multipurpose furniture ideas.
1. Build a $20 Multipurpose Side Table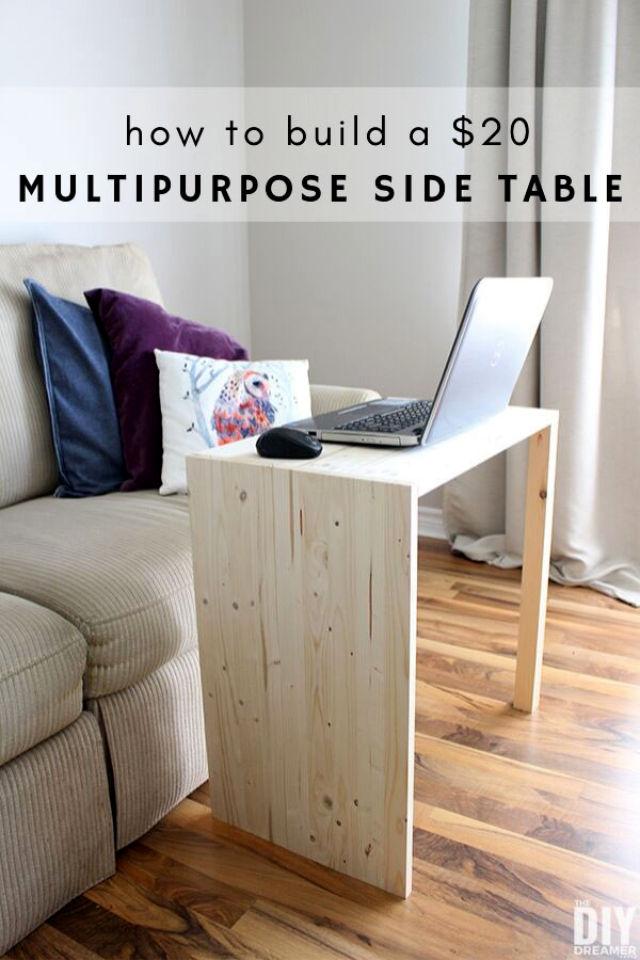 Multipurpose furniture will actually save your many dollars on purchasing separate furniture for separate purposes. So is this DIY multipurpose side table that can be your working table, computer table, and storage place too. You can build it in under $20 if you follow the instructions below. thediydreamer
2. Space-Saving Multipurpose Folding Step Stool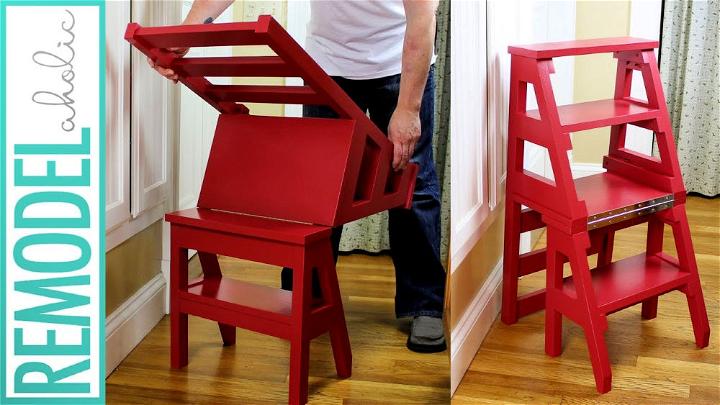 Build multifunctional furniture that will change its function in no time. DIY ladder chair is one of that multipurpose furniture that will assist you while taking out things from the high cabinets. Plus, it will serve you as a sitting spot too. Build it up by watching the tutorial here. remodelaholic
3. Multipurpose Cardboard Bed Table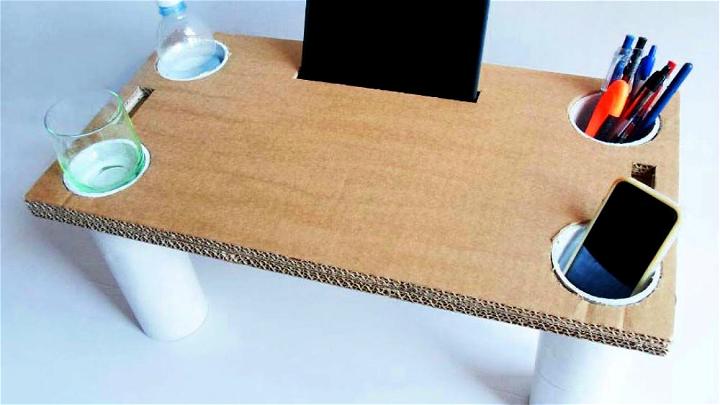 This multipurpose cardboard bed table will be too easy to spruce up and also pretty light weight that will make it more handy and smart. It will provide you specific spot for your phone, stationary, laptop, etc. supplies need are a cutter, ruler, glue, jigsaw, drill, cardboard, and a cardboard tube. youtube
4. DIY Multipurpose Work Table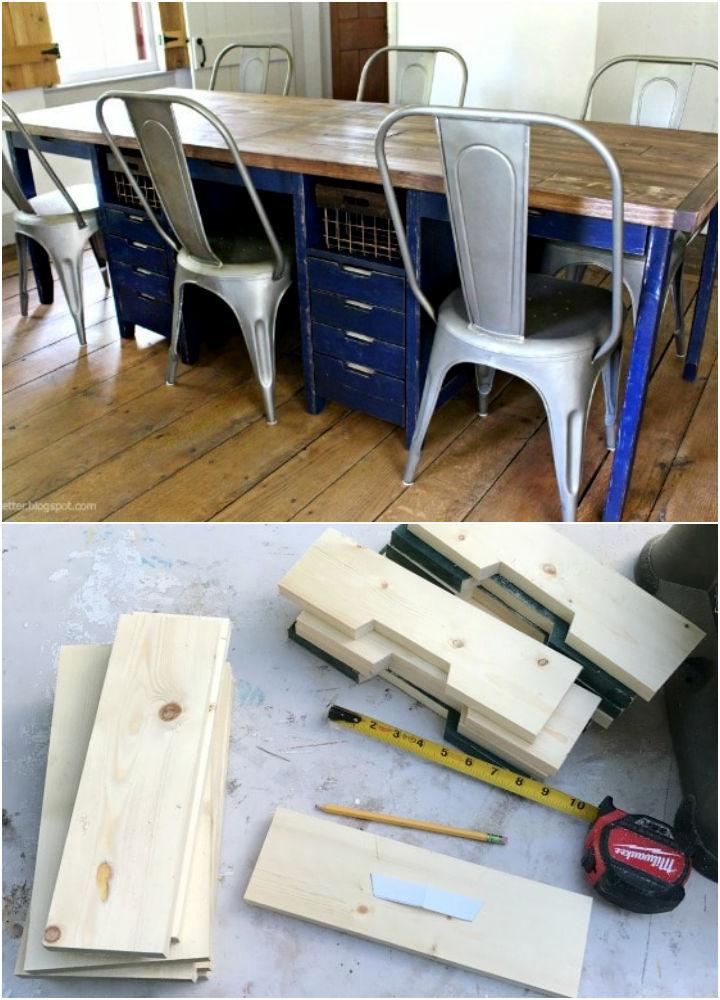 A DIY multipurpose work table will cover all features from your wish list and serve you with its best quality and functionality. This work table will be very functional and practical. Besides other benefits, it will also give the power supply to light your lamp. Here, check out the step-wise guide below. jaimecostiglio
5. Building a Folding Stool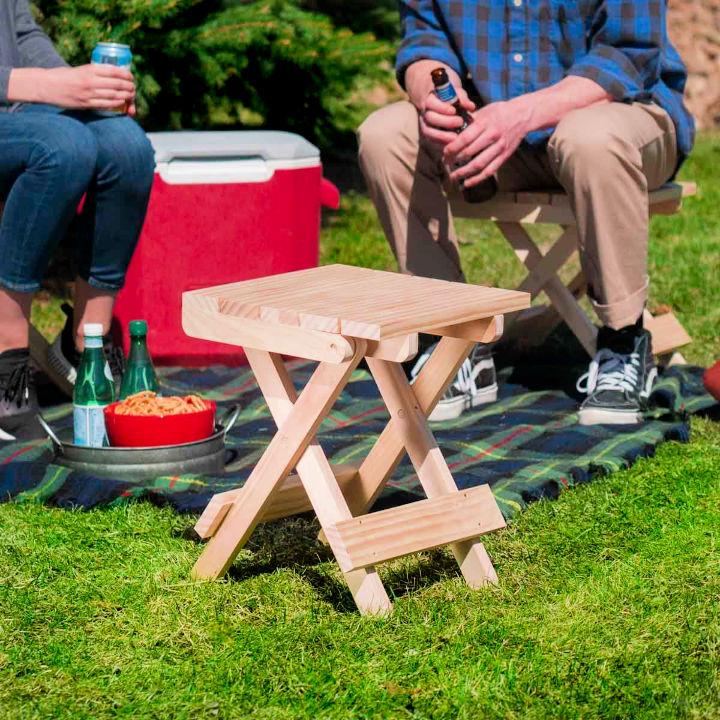 Regardless of your home size, it's difficult to include everything in your décor game. That's why opting for multifunctionalfolding stool furniture may help you in this regard. Tools you will need are clamps, drill, jigsaw, miter saw, hardwood dowel, boards, and painter's tape. familyhandy
6. High Capacity Multi Function Workbench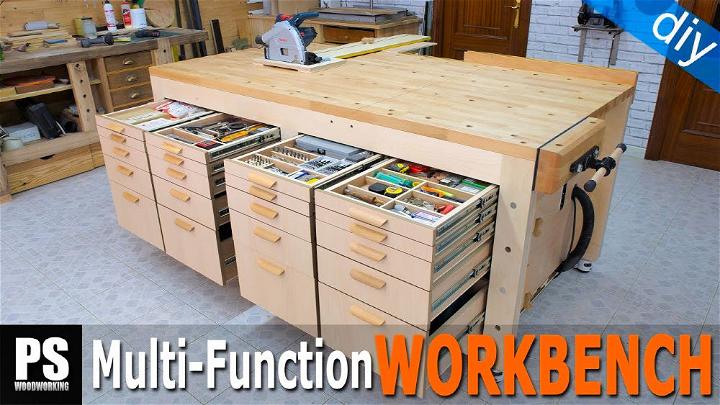 A workbench that will carry high capacity and is super multi functional will perform your many duties at a time. Building this multipurpose workbench will save your floor space and also your money. Gather your all supplies and go along with the video tutorial to build it like a pro! youtube
7. Folding Mobile Workbench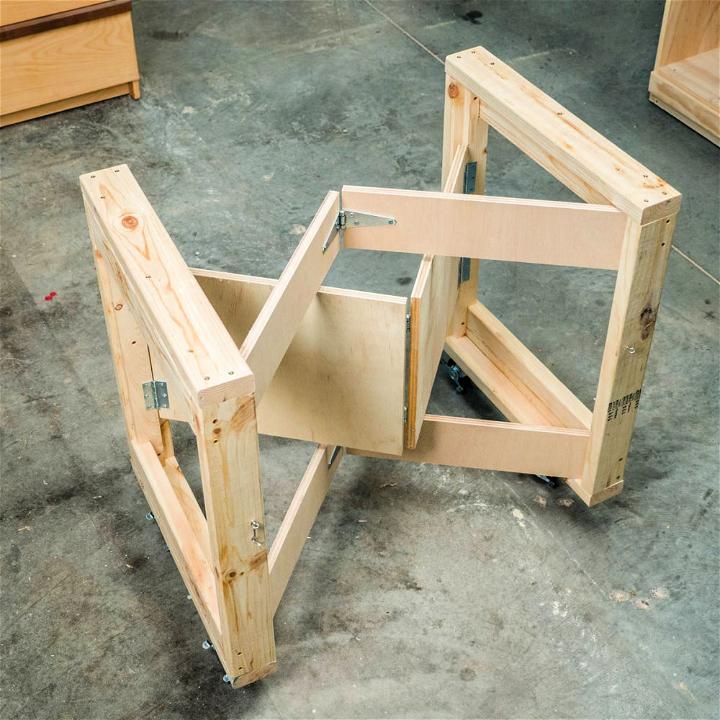 Folding furniture is a major plus point you can include in your small home. This handy mobile workbench will take your two hours to get completed. You can spread this bench and collapse it anytime and just in seconds. Get your plywood and other tools and supplies to get started. familyhandy
8. Homemade 3 in 1 Multipurpose Workbench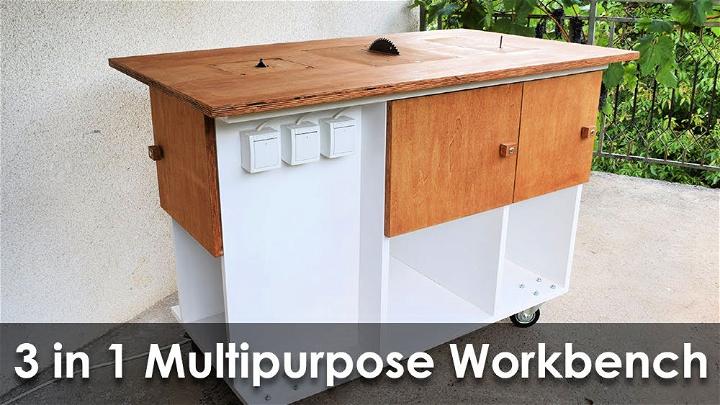 Most people think furniture is only what it appears to be. But you can transform a plain furniture into a multipurpose one. This homemade 3 in 1 multipurpose workbench will be the super handy and functional furniture of your home. Hit the link to see how you can build it.
9. Smart Chair Combination With Bed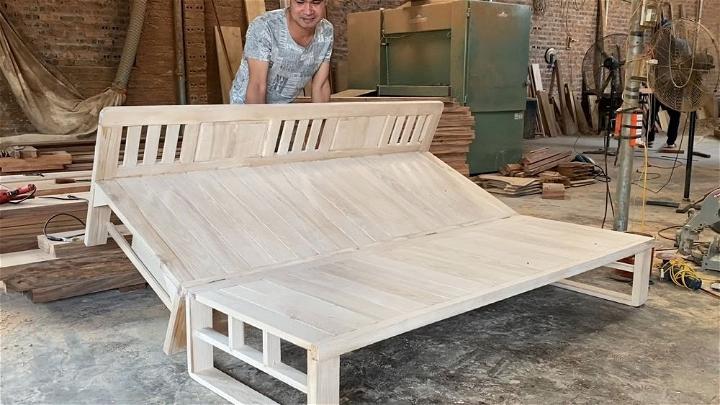 Living in a small home and having an enormous amount of furniture is not at all a practical approach. Use your smartness and build this smart chair combination with bed by following the tutorial. In the morning, make it as a guest sitting spot and in the night use it as your bread spread for sleep.
10. Multi-Function Wooden Laptop Table

This multi-functional wooden laptop table does not only makes a perfect laptop table, but you can use it for serving food on the bed too! Sprucing it up neither takes your much time, nor it demands much money. Supplies needed are drill, jigsaw, pine, screws, wood glue, hinges, and plywood.
Conclusion: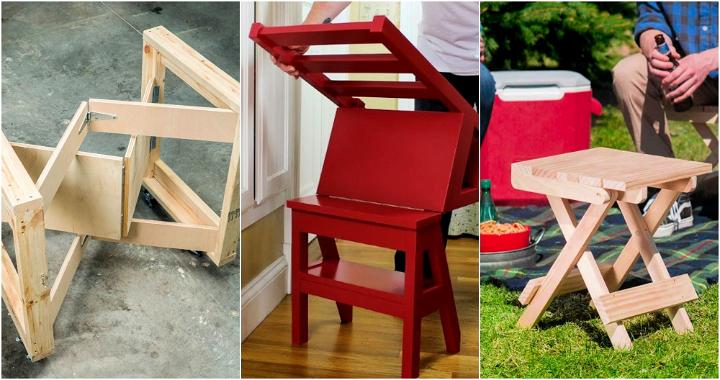 Make your life simple and easy through these multipurpose furniture items. They can adjust themselves in the smallest of areas. No worries about space! Also, you can save huge bucks and invest them in another valuable place. All in all, these multifunctional furniture ideas are the peak of creativity.