You'll love these 20 DIY folding table plans that are easy and quick to build at home and useful if you live in a small space. If you live in an apartment or college dorm room, you know the pain of surviving in a small space! It has its benefits, as well, but mostly there are problems. One of the biggest problems includes less space and how to utilize them. A great way to utilize space can be by making a DIY folding table! You can use it when you want to, and then unfold it and place it in a storeroom! This DIY collapsible table is lightweight enough to easily carry them around the house. There are many benefits to having a DIY folding table!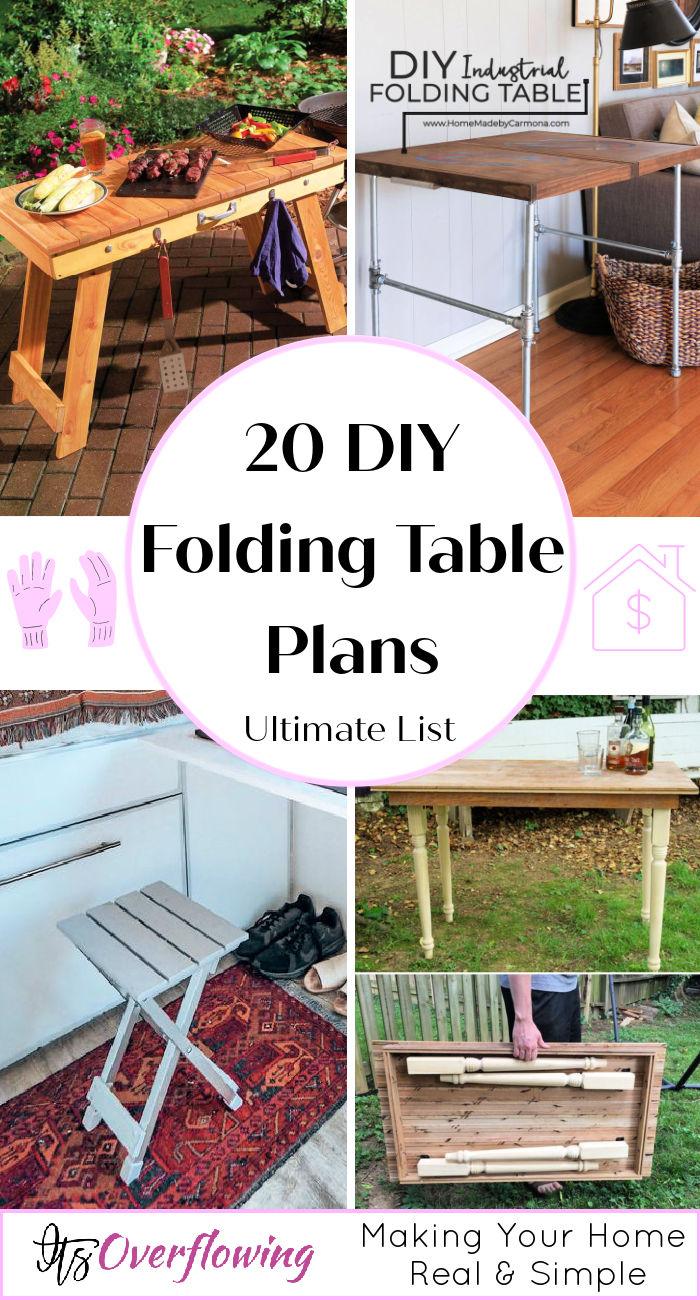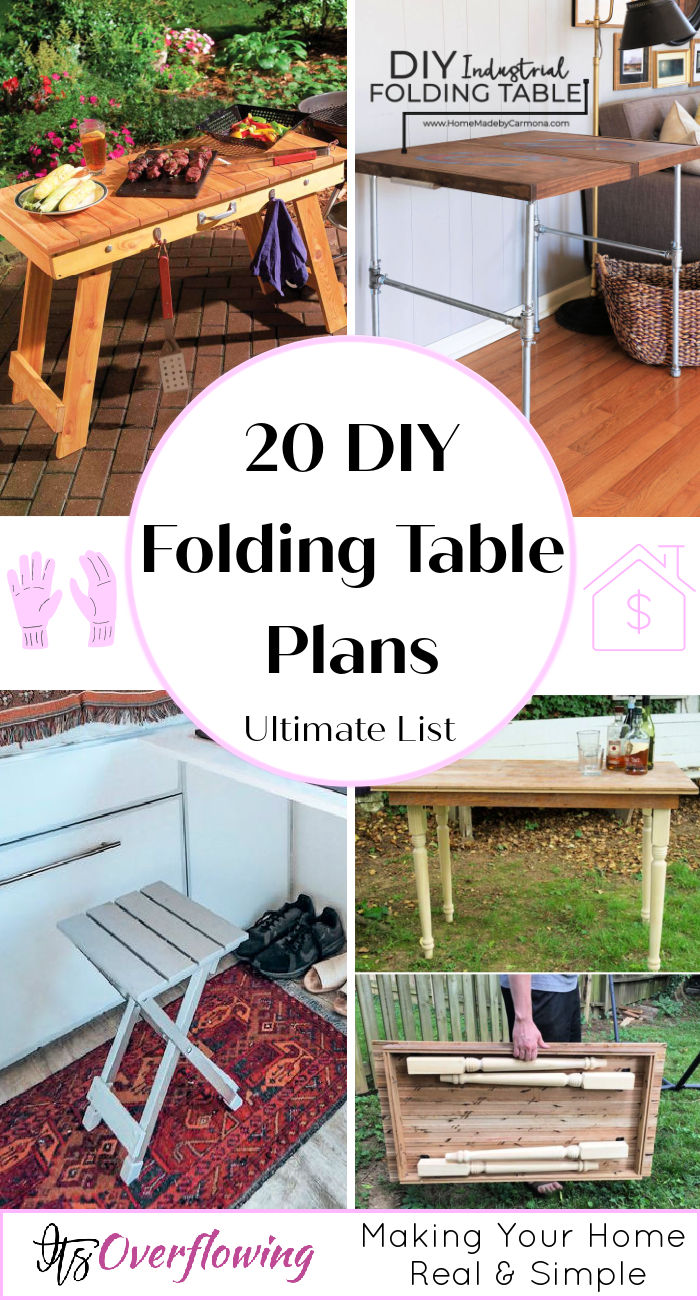 If you're on a tight budget, this is your best bet! These are very cheap to make and even cheaper if you're going to recycle an old table. Perfect for college students who just want to make their life easier but on a low budget! This article will cover all the DIY folding tables you would ever need! It will cover a range of tables- from wall mounted laundry to outdoor folding tables, from the portable workbench to farmhouse folding tables! Follow these guides to make yourself an amazing table, which will help you out a lot this summer season!
1. DIY Industrial Folding Table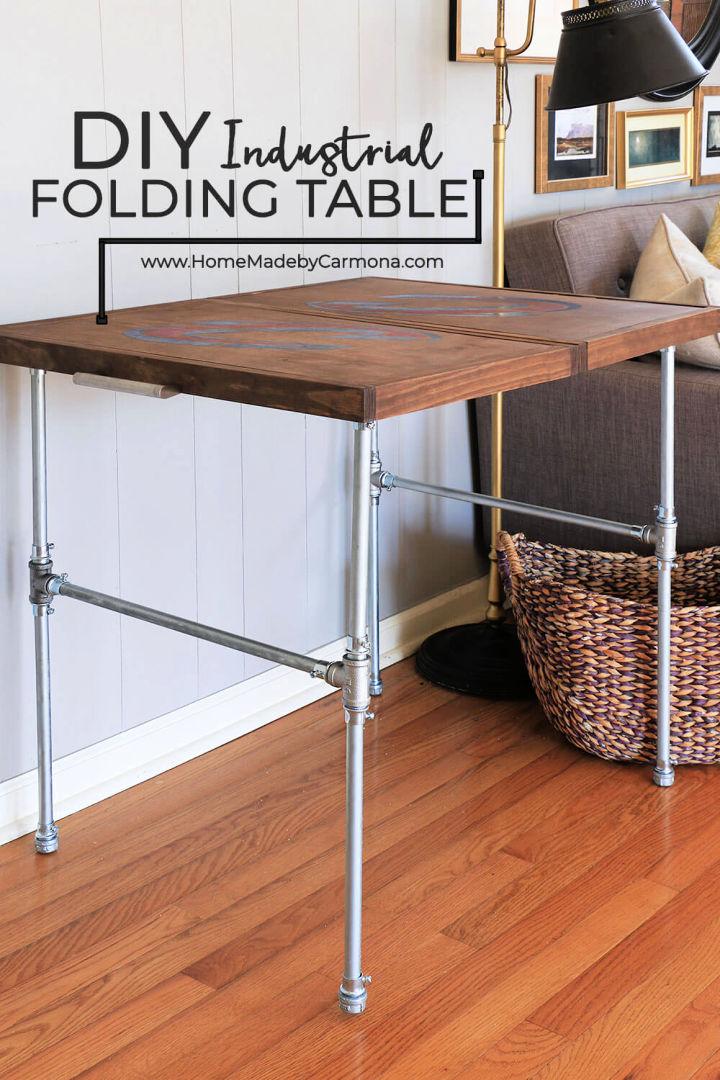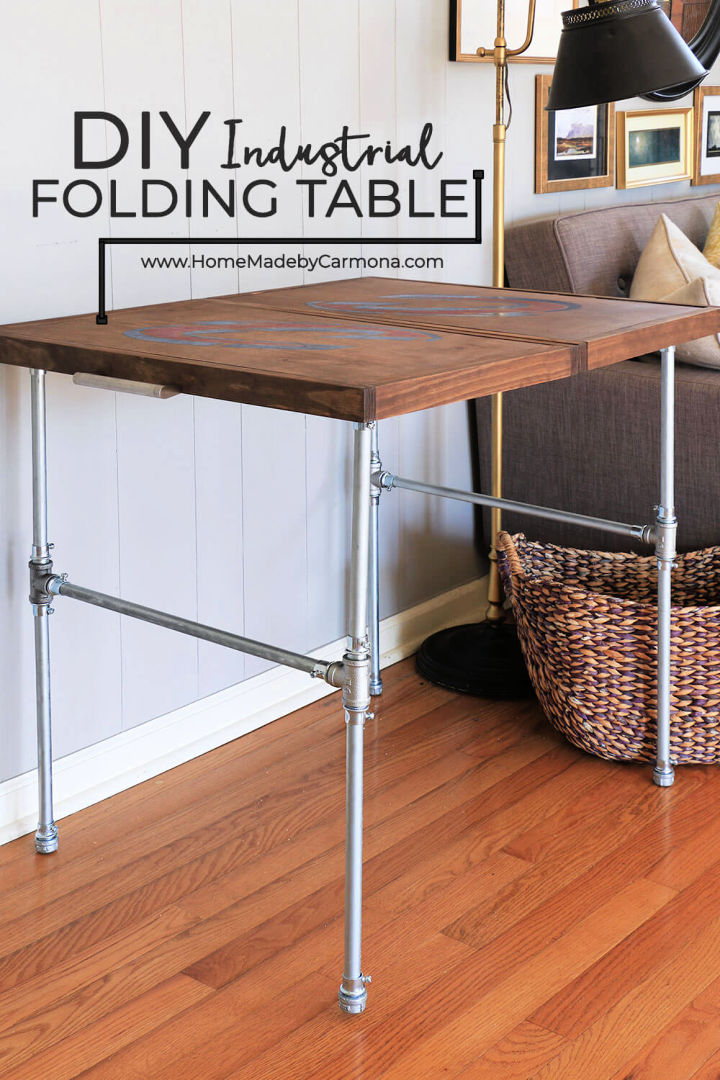 The industrial table or DIY collapsible table is perfect for modern inspired decorations. If you're going for that sleek and contemporary interior, this is the table to go for! The size of this DIY table makes it perfect for almost any task from keeping snacks to placing a battery-operated fan on it. homemadeby
2. Folding Farm Table

The perfect guide for a beginner as it is super detailed and will take you step-by-step through the process of constructing this amazing DIY folding table! A drill, router, jigsaw, and a few other tools will be needed for you to nail this project! hgtv
3. Pallet Folding Table

Got no clue about what to do with that old table lying in your storeroom? Why not recycle it! It will not only save you money but also help you free up all of that space in the storeroom! Jigsaw, hammer, angle grinder, circular saw, orbit sander, and a pallet buster are the only tools required! youtube
4. How to Make a Folding Camping Table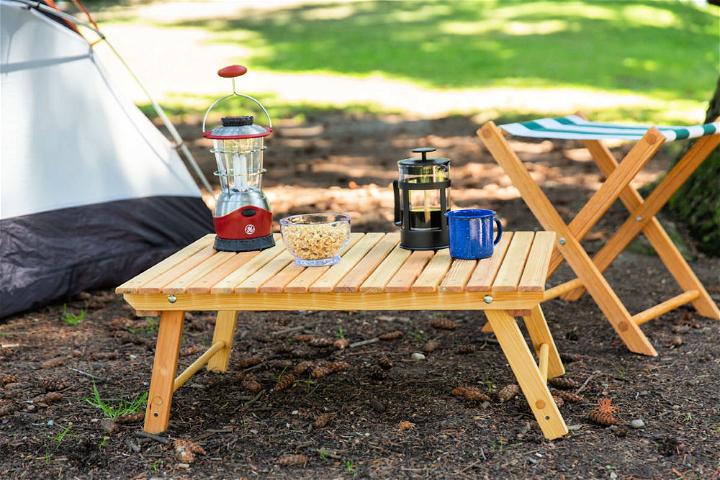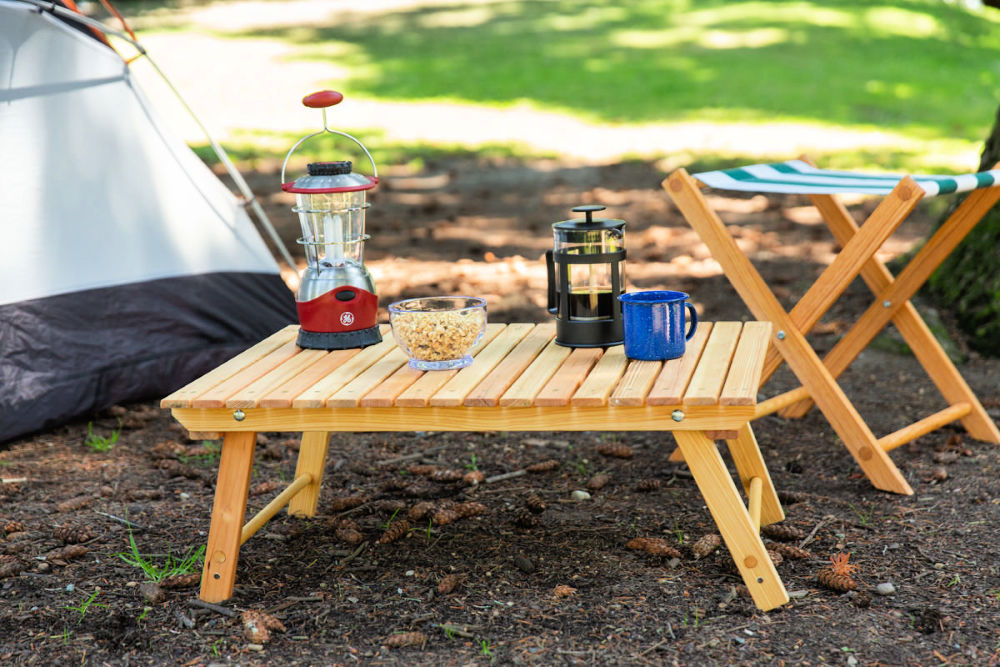 How cute is this little camping table! This would be perfect for those quick snacking breaks while camping with your family! It's so tiny, and that makes it very easy to fold and carry around. How to make a collapsible table? for this, you will need, a Miter box, power drill, foam brush, and a few other tools that will be needed for this project. diy dunnlumber
5. Folding Farmhouse Table from Reclaimed Wood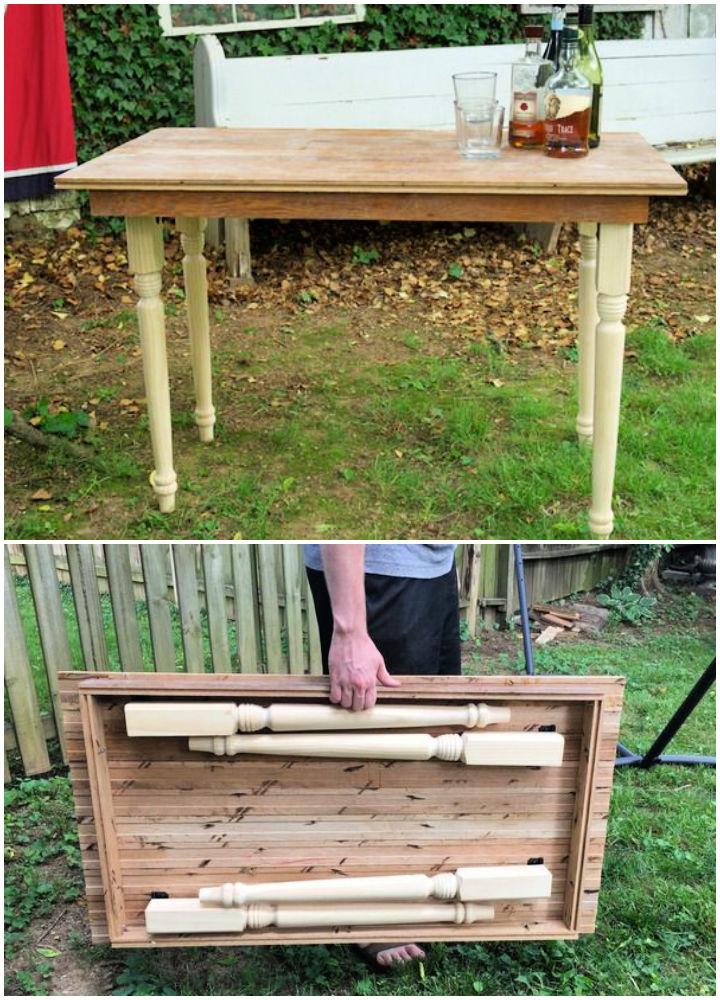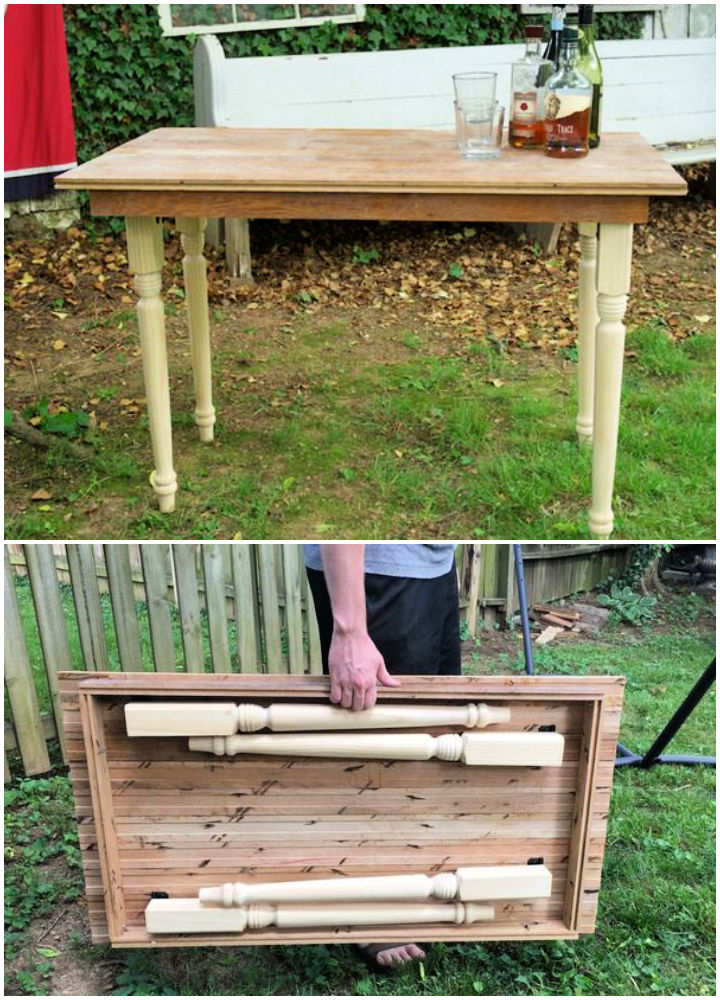 Going with the farmhouse decorations, this small wooden foldable table is perfect to match it! You can place this DIY folding table almost anywhere in your farmhouse – from the backyard to your kitchen! It is very versatile and will look great in every corner of your farmhouse! manmadediy
6. Mirror Folding Table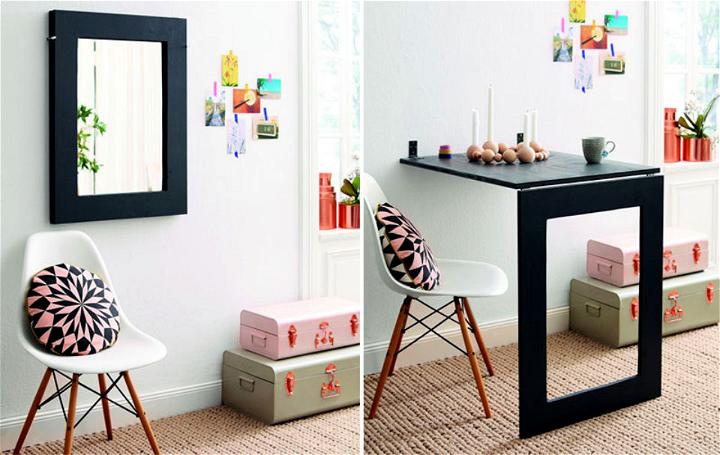 Whether you're trying to design your college dorm room or your little apartment, this table will be perfect for that! It is super tiny and won't cover a lot of your room space. You can get rid of that cramped feeling just by replacing your normal table with this one! handimania
7. Fold-Up Grill Table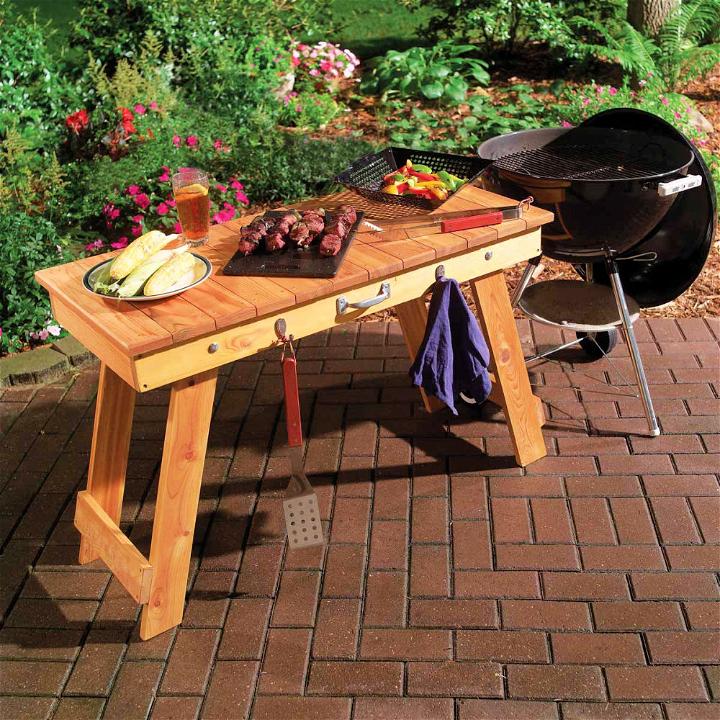 The summer is just around the corner, which means your backyard is going to be lively again with all of those barbeques! You can invest your time in constructing this stunning fold-up grill table! No need to rush back and forth from the kitchen again! familyhandy
8. Folding Umbrella Table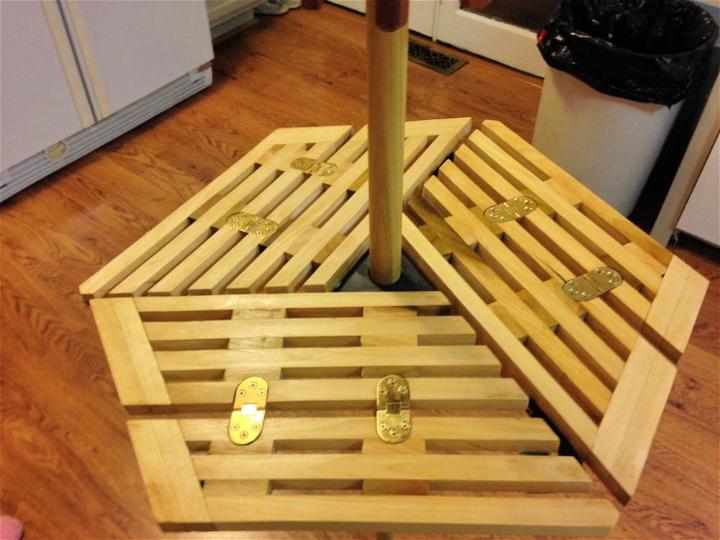 How cool is this idea! A folding umbrella table! Easy to carry around, it opens and closes like an umbrella. You can fold it very small and make it cover very less area in your house! Table saw, belt sander, 3D printer, and a few other tools are required for you to nail this project! instructables
9. DIY Van Folding Table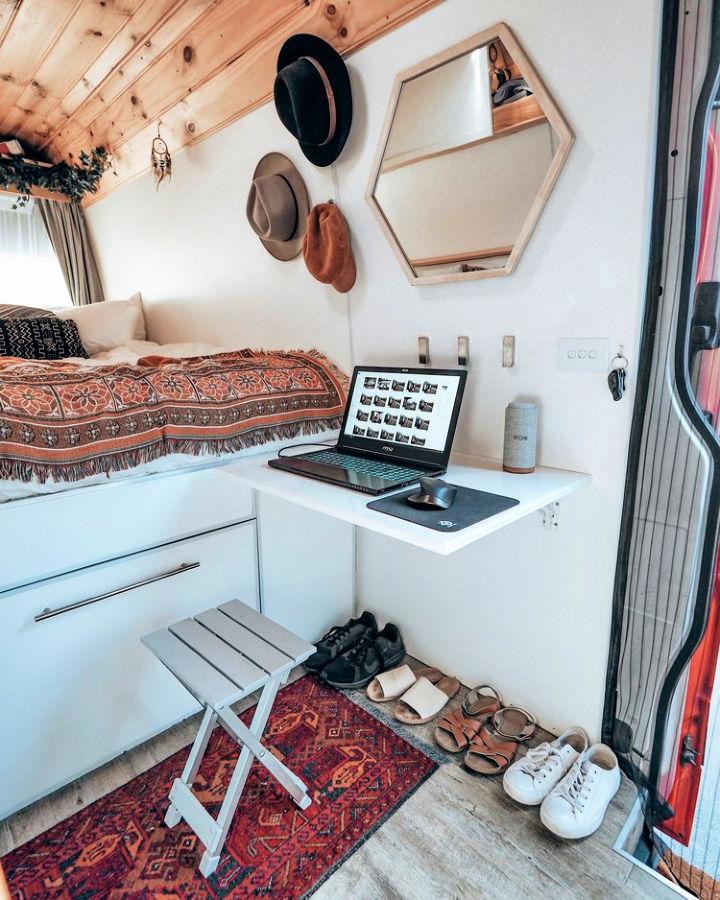 Whether you're going on a trip across the country or just want to decorate your camper, this table idea is perfect for you! A van has very little space in it, so it is suitable that it has a collapsible wood table that can also be folded against the wall when not being used to free up space! we who roam
10. The Perfect Laundry Folding Table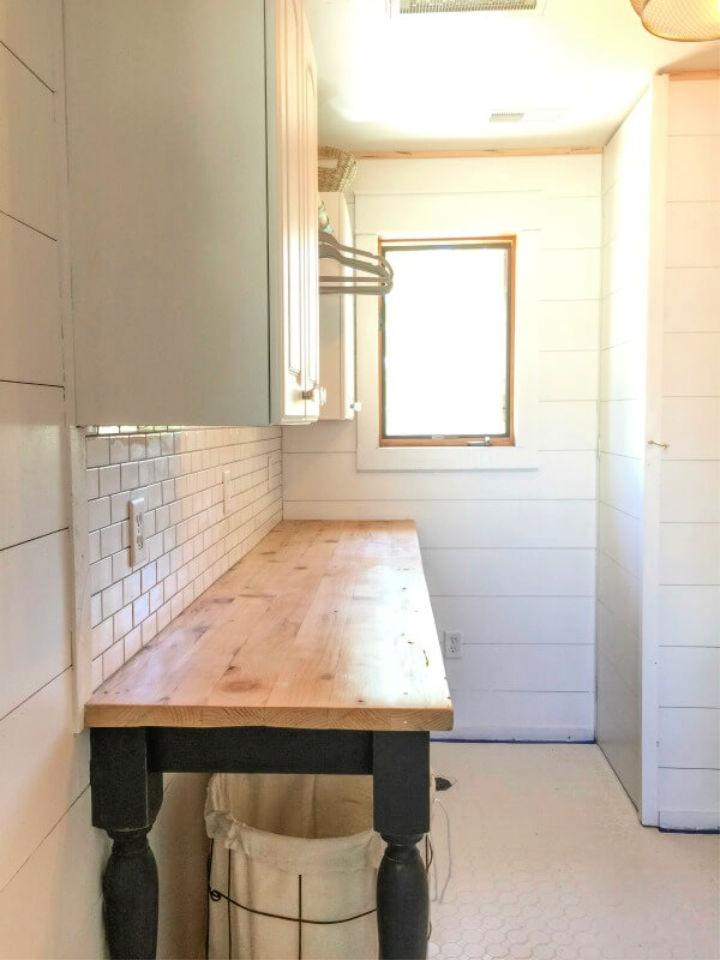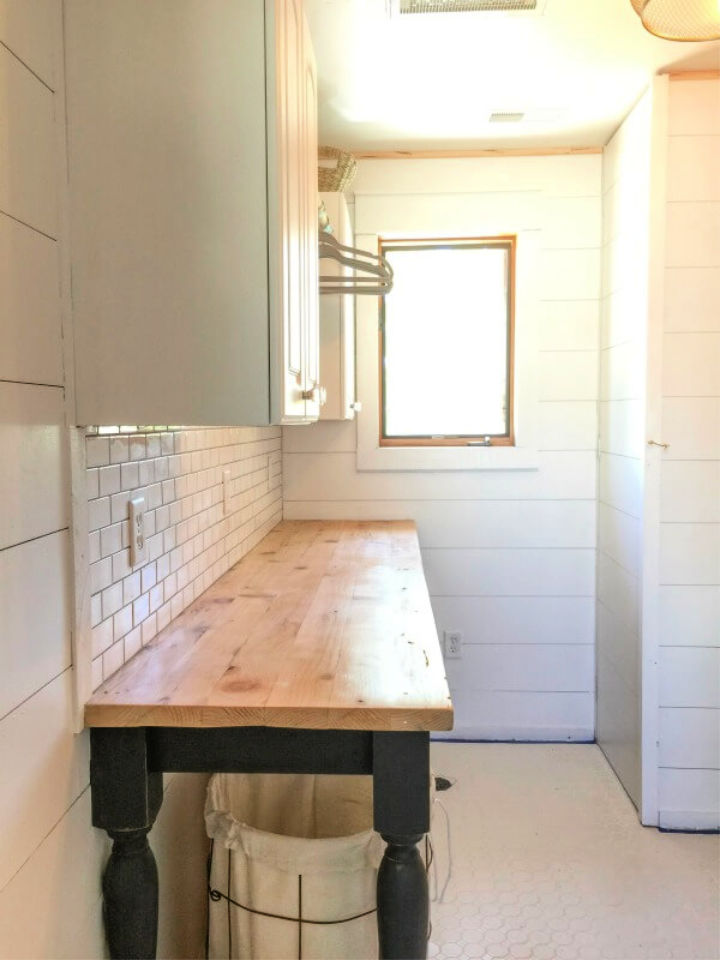 This perfect laundry table will help you utilize a lot of space and save effort and time! It can be hard to bring the laundry baskets from another room in the house. Why not create a table which will keep everything related to laundry in one place? twelveonmain
11. How to Make a Fold-Down Table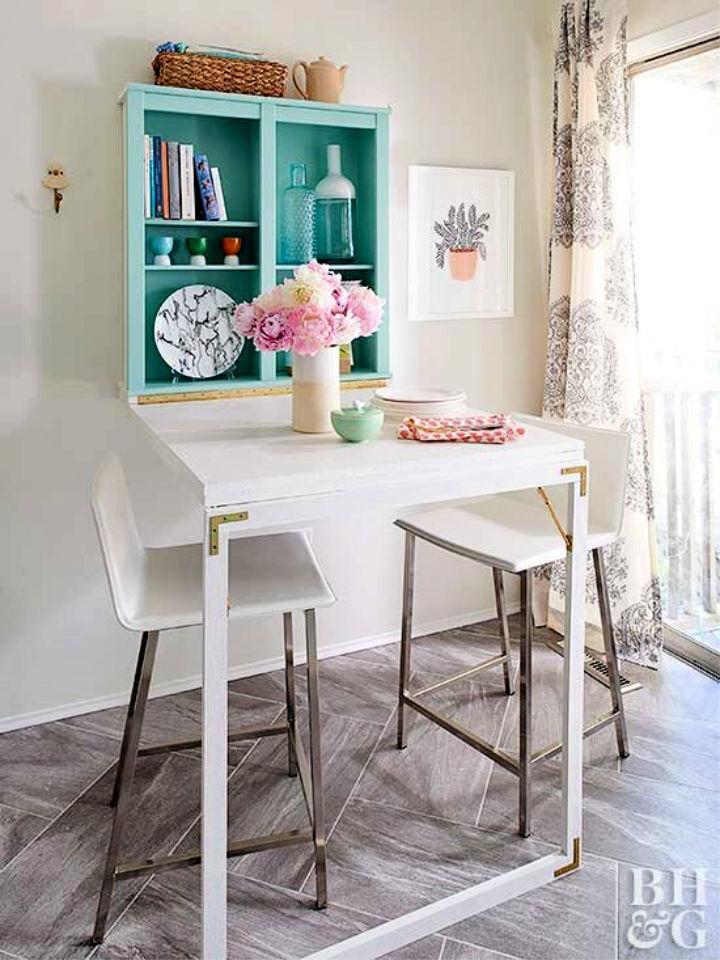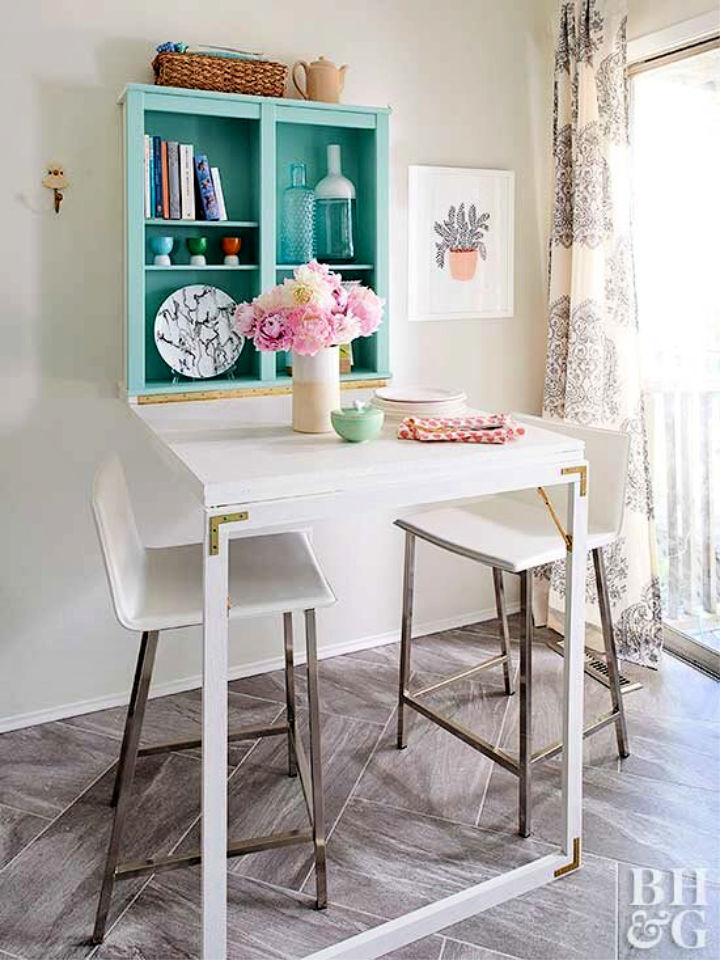 It can be hard to find the place for a dining table in a small apartment or a college dorm room. You can make this amazing DIY folding table that will fold up against the wall when not in use and will save you all of that space! Have some good quality dinner time with your roommate! bhg
12. Folding Ping Pong Table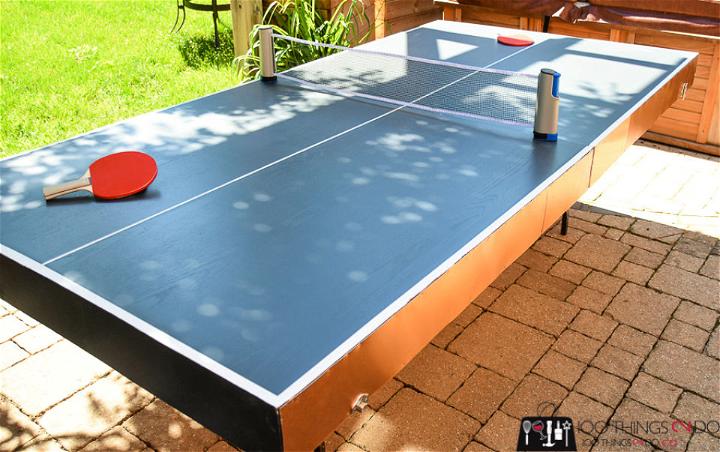 There's going to be many get-togethers with your family and friends this summer season. Especially on the fourth of July! You can prepare for all of those meetups by constructing this amazing DIY ping pong table! It will be very fun to do some light-hearted competitions with them. jenwoodhouse
13. Folding Picnic Table Plans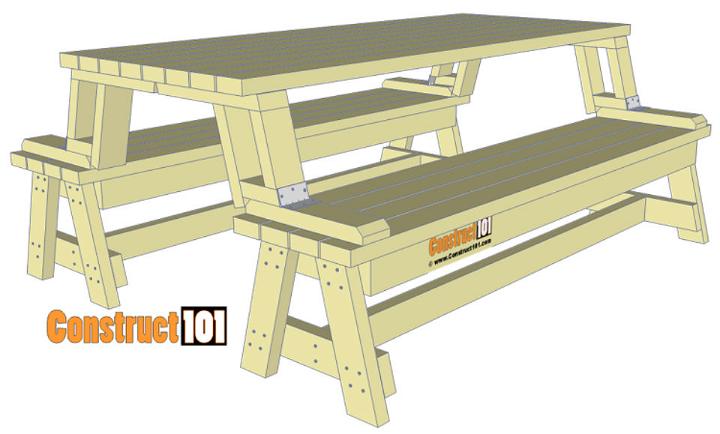 Are you a beginner? Don't know where to start? This detailed guide will guide you through every step! You won't feel lost again. This guide comes with many instructions, images, and dimensions. There will be many measurements involved in this project construct101
14. DIY Fold Down Sewing Table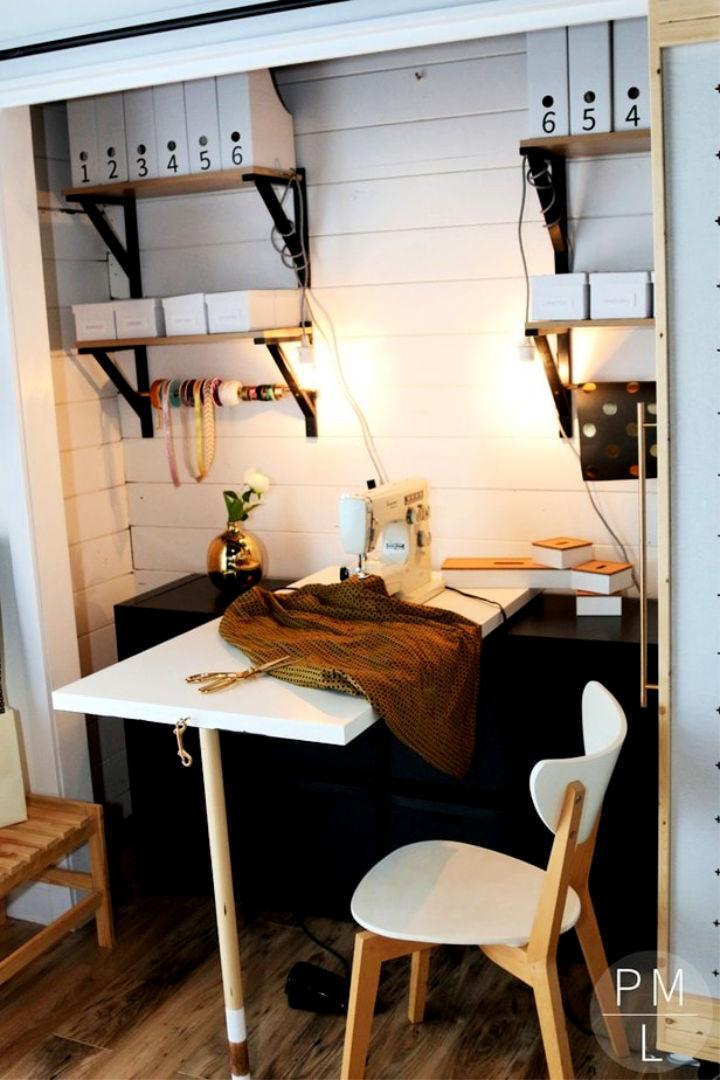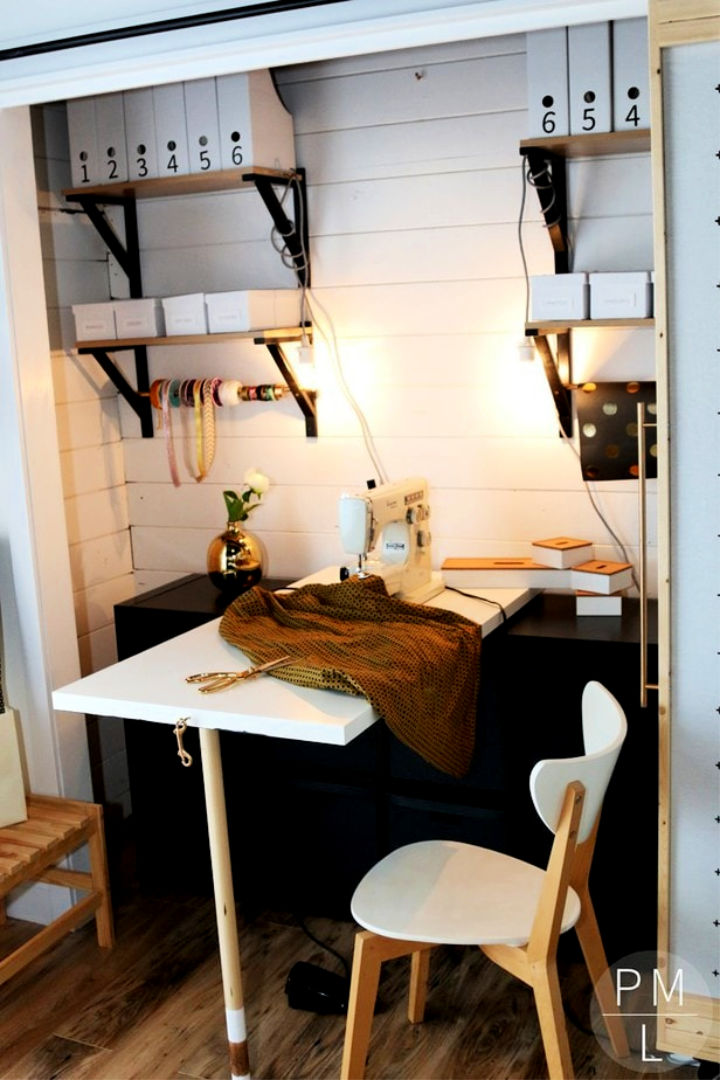 This table is great for saving space and making a place to experiment with your sewing, as well. Living in a small space can make it hard to set up your sewing machine. This foldable wooden table will help you out a lot! It can fold up against the wall when not in use, saving some space! petitemodern
15. Table Saw Stand With Folding Outfeed Table

You're reading this article, which means that you're into constructing little things for your house, and you may have some machines to store! Why not treat yourself by making this amazing saw stand? You can keep your other tools here too! anikasdiylife
16. Outdoor Folding Table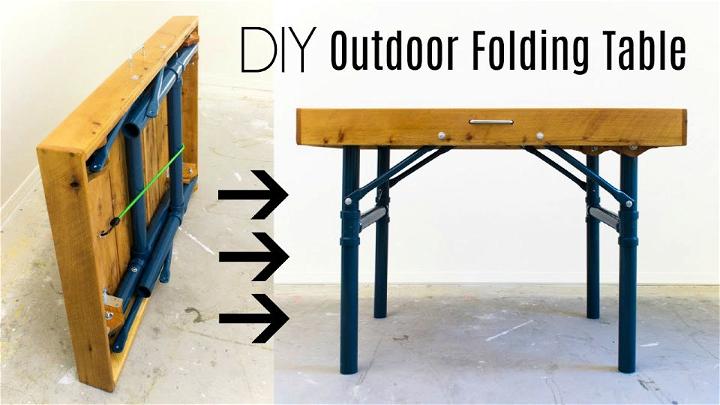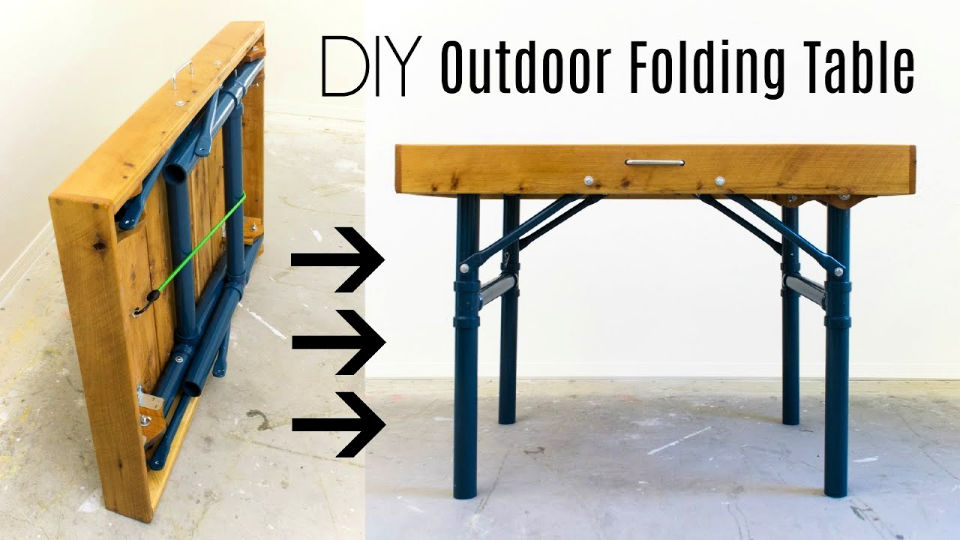 This amazing DIY folding table is perfect for outdoor use! It is also presentable enough to use indoors, as well! Very lightweight and easy to carry around. Won't take that much space when folded and put away. You can use it for almost anything! youtube
17. Portable Workbench Or Folding Table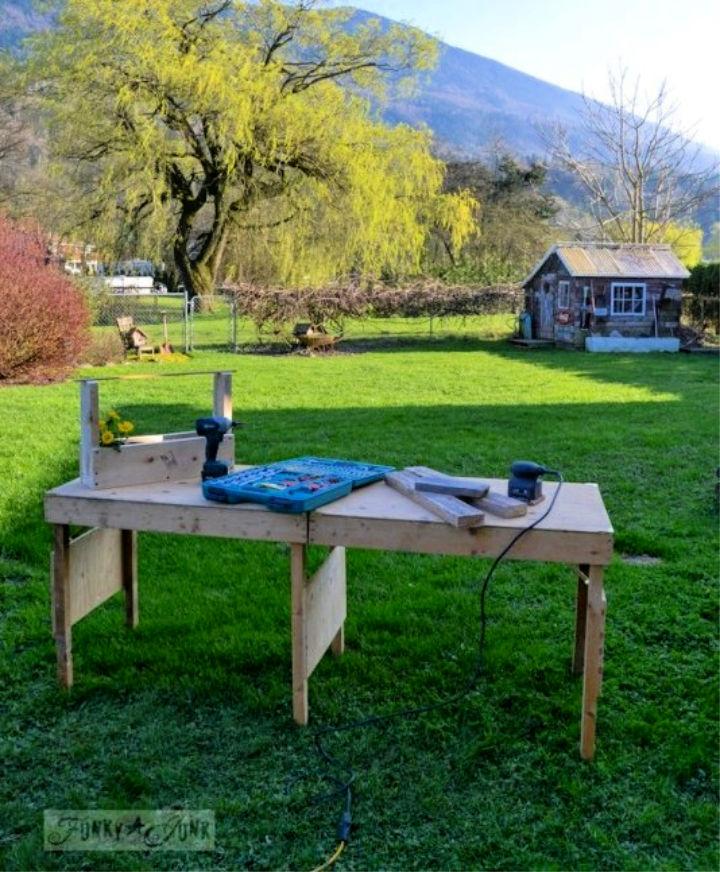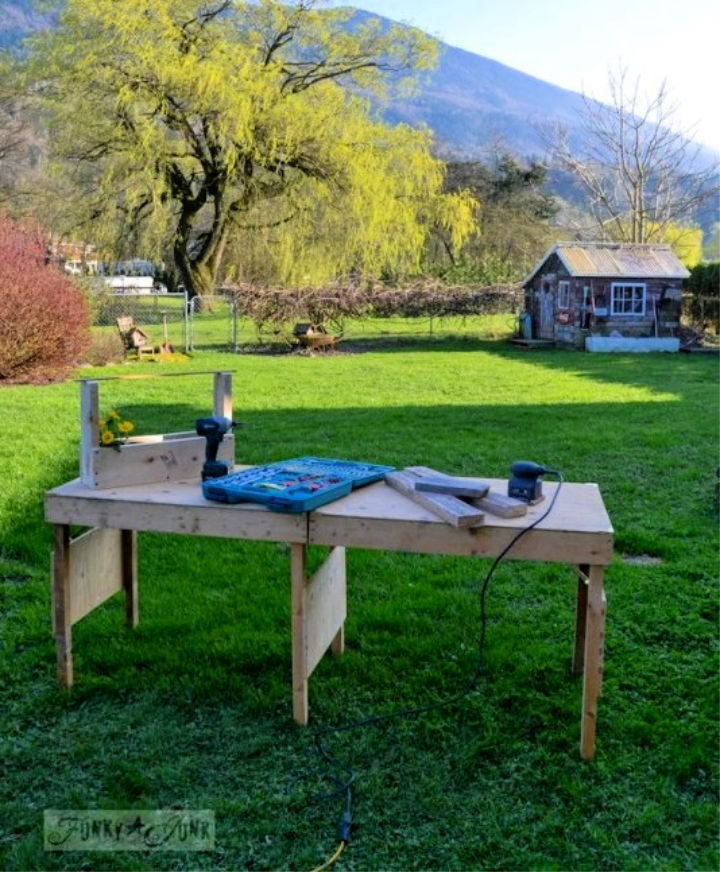 If you work from home, you know the pain of sitting at the same table all day long and working! It can get oh so boring at times. 1/2″ plywood – 48″ x 96″ and 4 – 1″ x 4″ boards are needed for you to successfully complete this project. remodelaholic
18. Cedar Folding Table

Here's a classic, simple, and tiny DIY folding table! You can carry it around with you anywhere and use it for almost anything! From getting your work done to taking a nice snacking break in your backyard – this is perfect for it all. instructables
19. Wall-Mounted Laundry Folding Table

Make this amazing table for your tiny apartment and space a lot of space! Perfect for that college dorm room, as well! It will fold against the wall, and you can just unfold it when you have to iron anything. Very compatible and works well! diynetwork
20. How to Build a Folding Table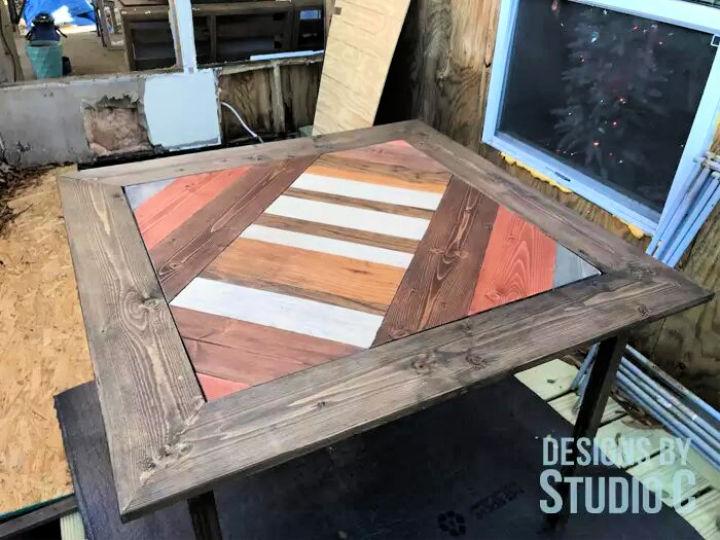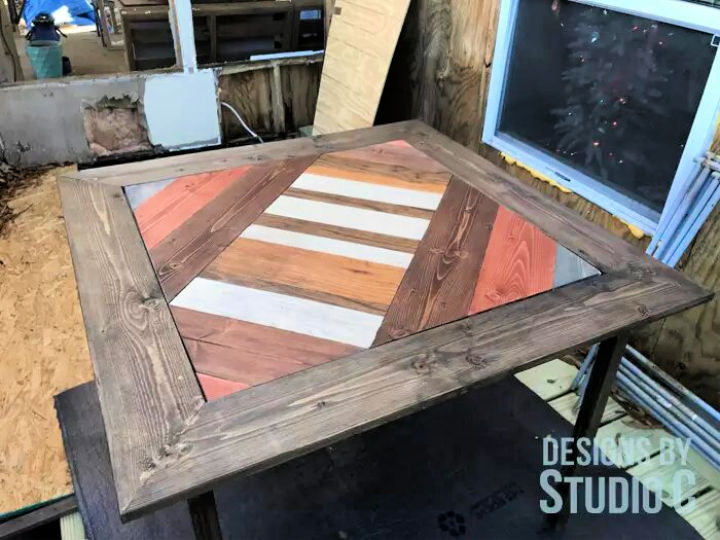 Sometimes you just need something simple, which gets the work done. This table screams "less is more!". 2 – 1×3 at 6′ and 1 – 4′ x 4′ sheet of 3/4″ plywood is needed for you to nail this collapsible table project! The results will make you feel very satisfied. designsbystu
Conclusion
Tempted to make yourself a DIY folding table? Before choosing one from this article, make sure to do your research and the purpose you're making it for. The type of wood and the dimensions may vary for what you're making it for. You should also know or learn how to use a few tools to get started if you're making a beginner woodworking project! Waste no more time and get started! Who wants to waste any second of the summer season, anyway? Make these on the free weekends or in the summer season. It's never too late!