The spring and summer season is finally here, and so is the time to eventually switch up the theme of your room! There's going to be a lot of people over at your house in this party season! Check out this roundup of 30 amazing DIY wood headboard ideas to start your bedroom makeover! Do you know what the most important thing is in your room? Where you spend most of your time? Where you sleep, eat, cry, and do those Netflix sessions! That's your fantastic bed! It has been with you through thick and thin! Appreciate it a little by changing up your headboard! Make the wooden headboard to suit the springtime and add a cool vibe to your bedroom. It will impress all of your friends that come to visit you this summer season.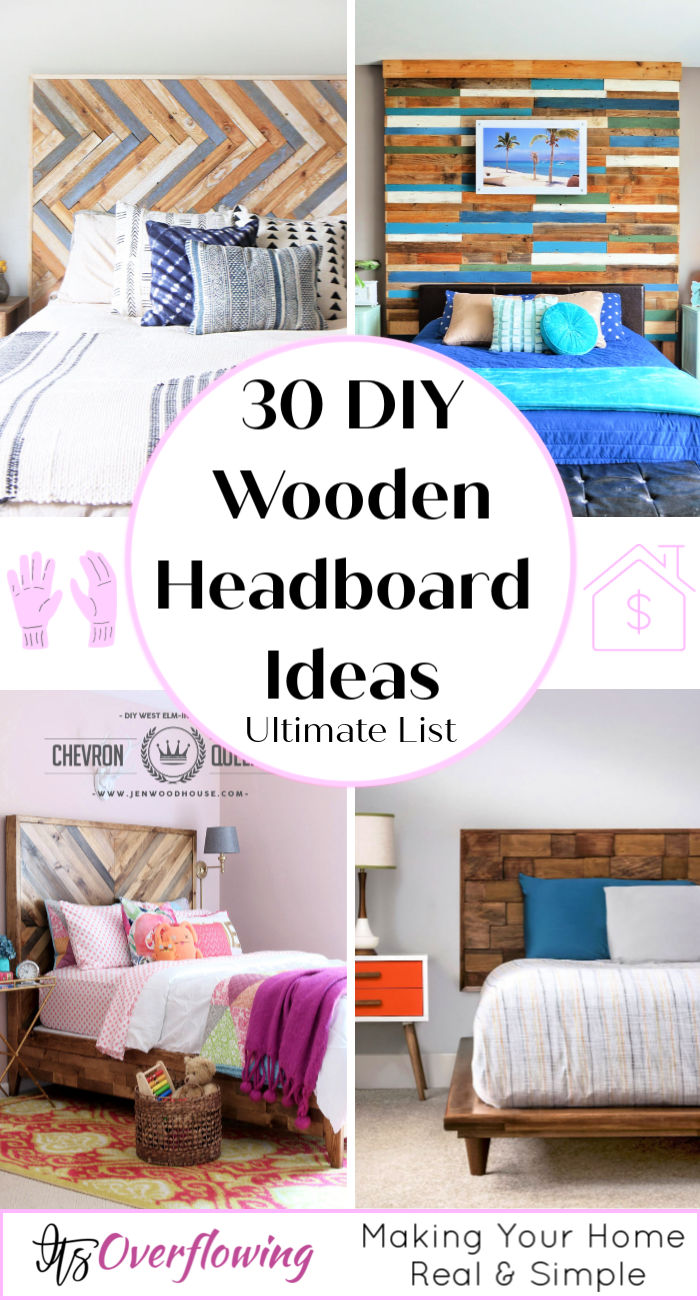 These DIY wood headboards are loved by many around the world! Gone are the times when the attached beds were used! Are you ready? This article will cover a bunch from DIY wood headboard ideas ranging from beginner level to complicated ones. You will find many many headboard ideas! From DIY herringbone wood headboard to wooden storage headboard to DIY wood round headboard! From Ana white reclaimed to barn door headboards! You will find almost everything here. Use these 30 DIY wood headboard ideas to make for your own bedroom or to gift to your favorite people!
Don't have money to throw towards buying a brand new bed? Check out these 30 easy and free DIY Platform Bed plans and build one by yourself.
1. DIY Herringbone Wood Headboard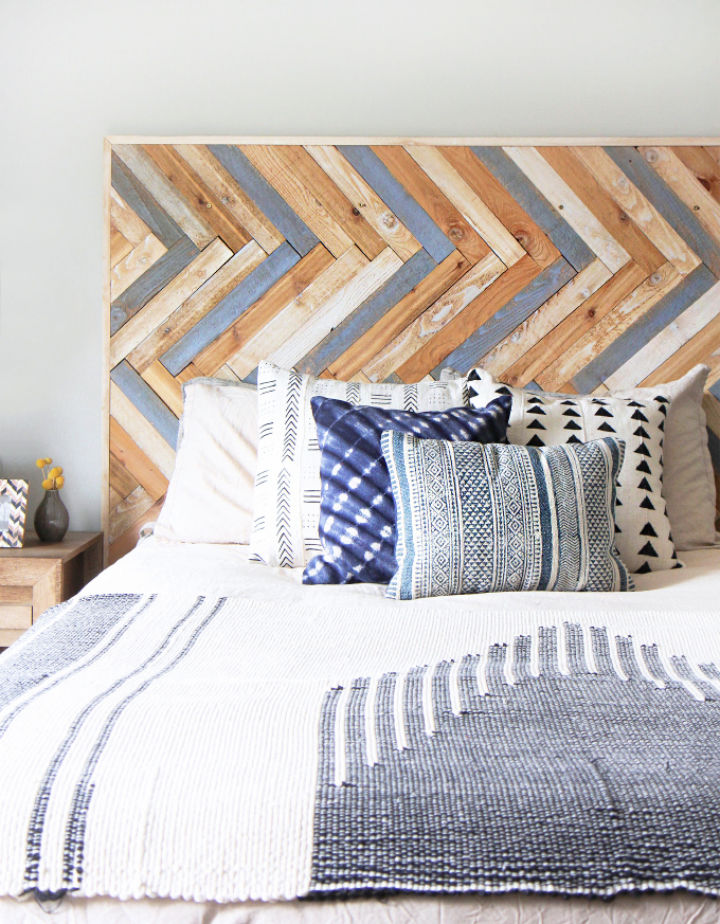 How to make a wood headboard? Can you believe that you can make your bed's headboard yourself too? Its hell of an easy project that can be worked up in just a few hours. Grab plywood, cedar boards, wood glue, drill, miter saw, circular saw, paintbrush, and wood screws to build this DIY herringbone headboard at home. ispydiy
2. Colorful and Rustic Plank Headboard Wall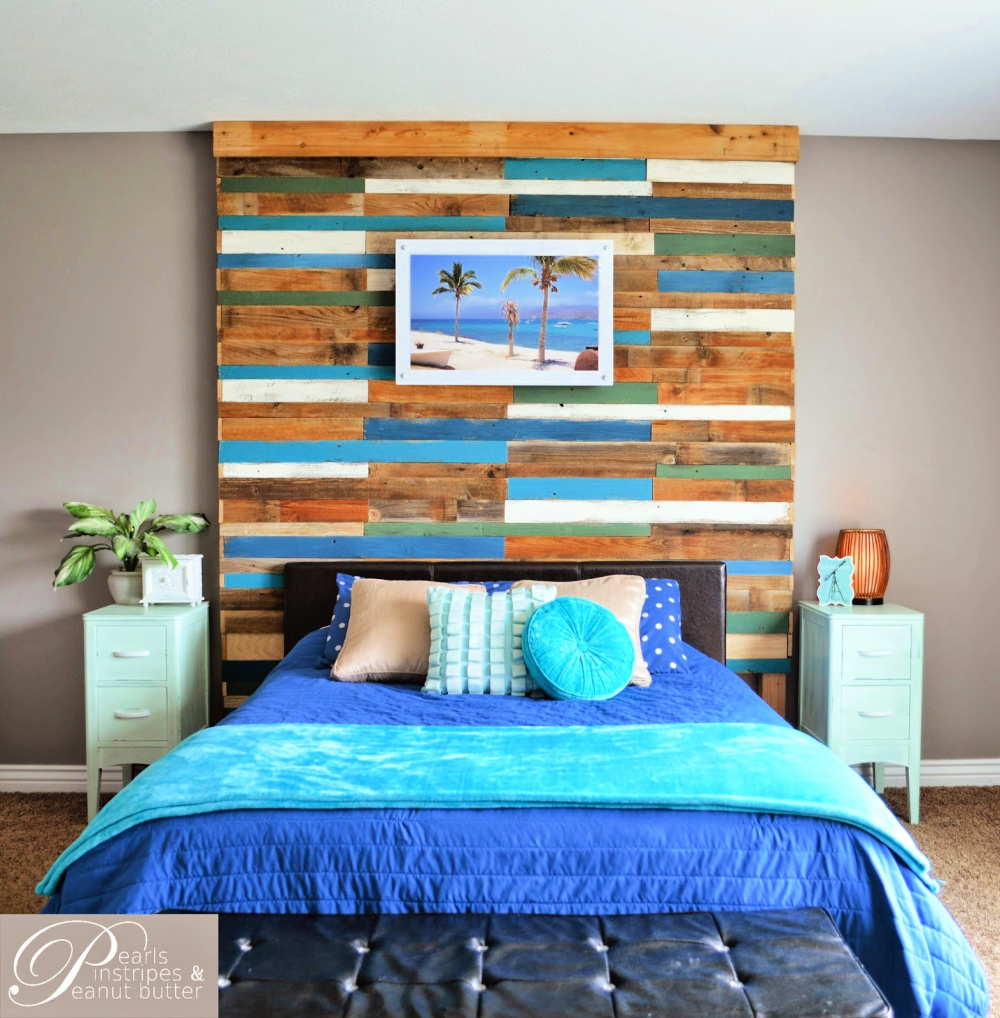 From now on, stop taking professional help and instead go for a DIY headboard idea! The colorful and rustic planked headboard will give your bed a whimsical appeal. The height of the headboard goes up to the ceiling, making the wall looks super cool! remodelaholic
3. How to Build a Wood Headboard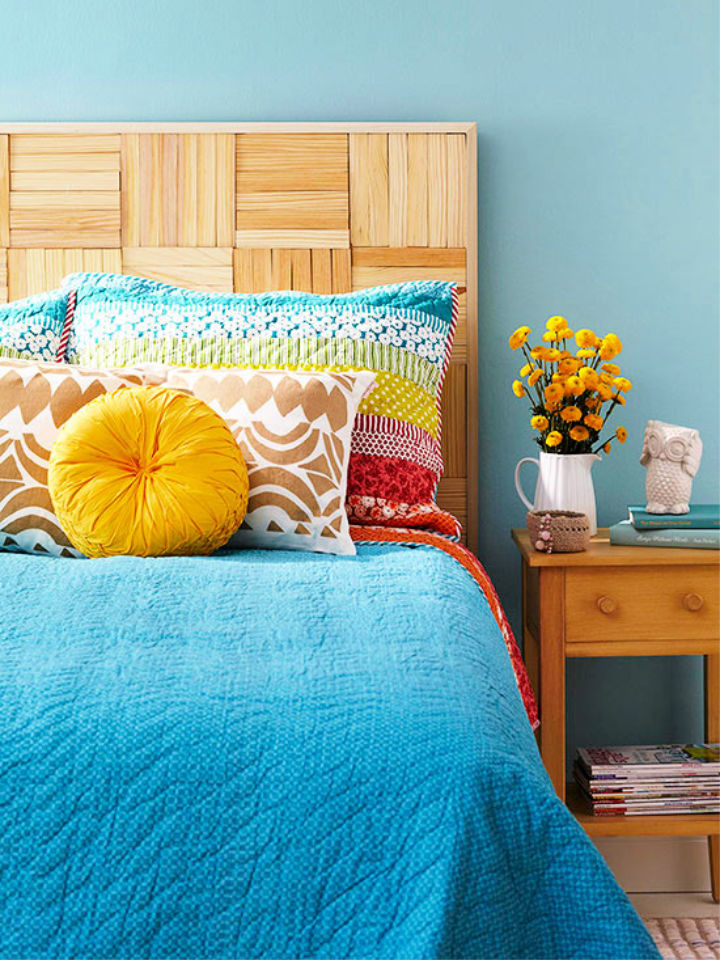 A homemade wooden headboard is, without any doubt, the focal point of the bedroom. Plus, it will be your decorating choice that will set the style of your room. Learn how to build a wood headboard without using anyone's assistance, just watch the tutorial to get the best results. bhg
4. Wooden Storage Headboard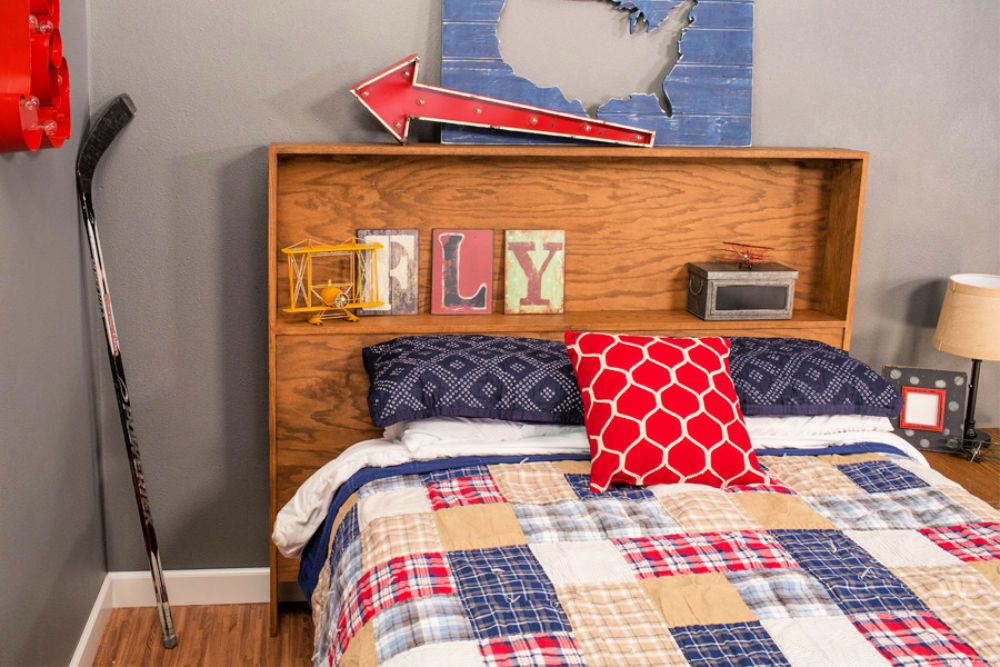 Build a DIY headboard that can work as an alternate storage place of your books, alarm piece, or your teddy bears. You can construct it by using just a few basic tools. Also, the step by step guide will lead you to the end like a piece of the pie. Moreover, it offers you a storage shelf right behind your head. buildsomething
5. Beginner Friendly Wood Headboard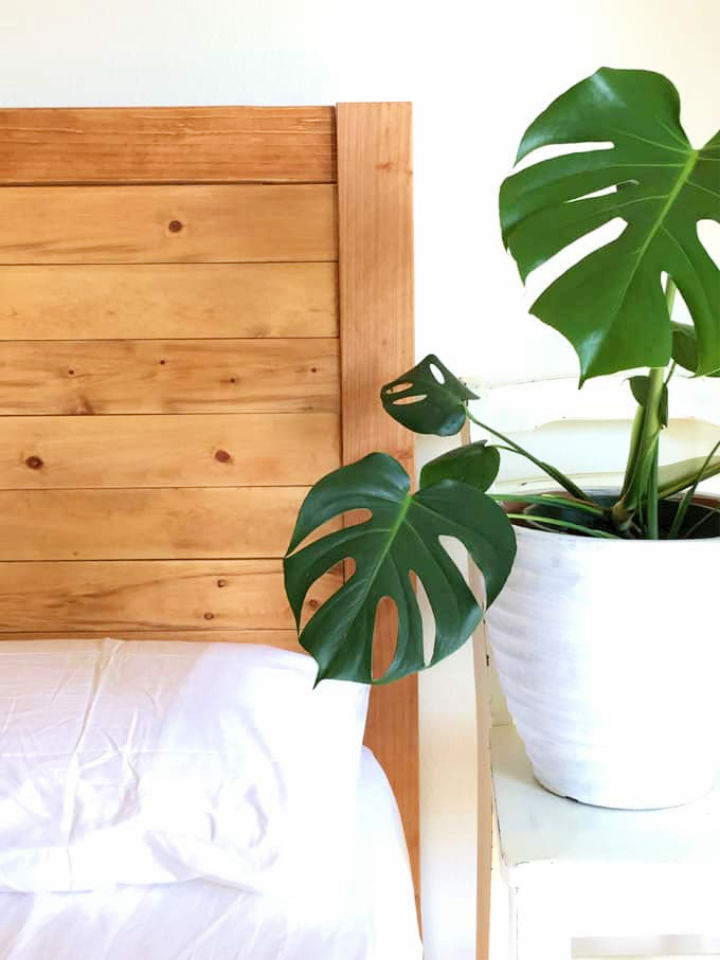 Make your wooden headboard a traditional or a contemporary one with this DIY wood headboard. It is a total beginner's friendly project that you, with your basic skills, can whip up within just a few hours. It will provide add a great impact to your room. Furthermore, it will improve the look in a stylish way. apieceofrainbow
6. DIY Wood Round Headboard
This idea might already be floating around in your head, making a DIY headboard from wood logs slices. It's super simple! Start by cutting the woods in the round, build a frame, stain the wood, prepare wood round, arrange them, and glue it to the frame. Your elegant bed headboard is ready. thewhitebuffa
7. Ana White Reclaimed Wood Headboard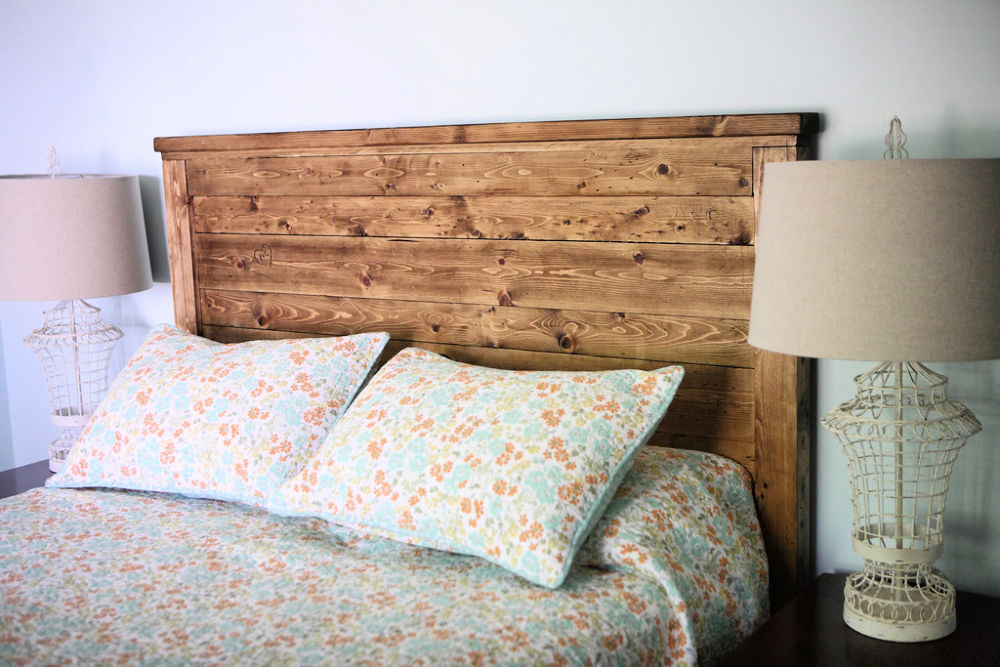 Constructing headboards doesn't require any special tools nor your special talent or skills. It is easy to build, all you need to have is a saw, nail, hammer, and wood planks. Make sure the finished dimension of your headboard match 57" X 65". ana white
8. DIY Barn Door Headboard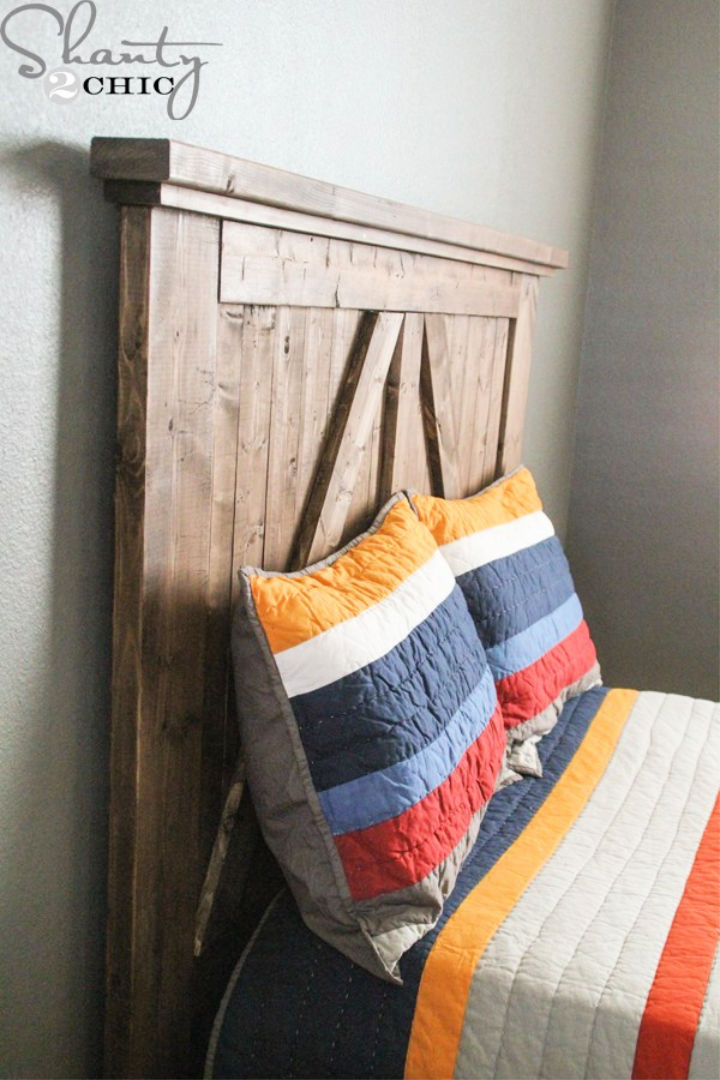 The most prominent and notable furnishing item in your bedroom is always the bed and its headboard. It makes the room look well furnished with eminent looks. Check out this super simple DIY wood headboard tutorial that will escort you till the end to make this beauty for your bed. shanty 2 chic
9. Mid Century Modern Wood Headboard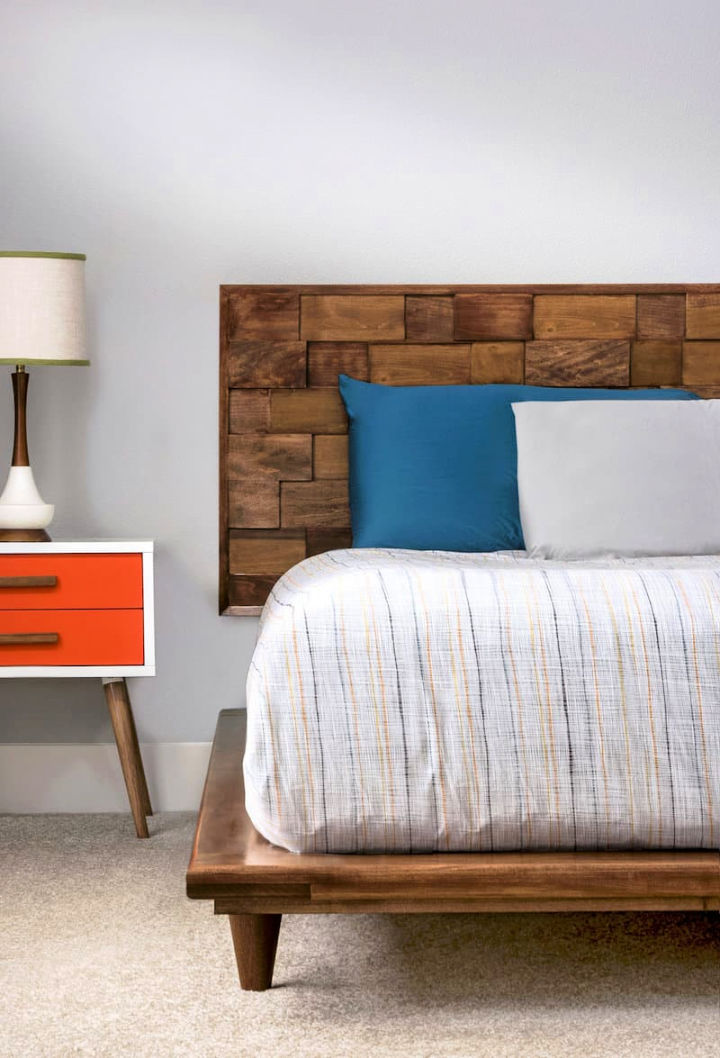 Well, this mid-century modern headboard is straightforward and super quick to build. So, it can be an excellent project for beginners as well. This easy to follow tutorial will help out throughout your building phase and leave you with a super charming headboard for your bed. diycandy
10. How to Make a Reclaimed Wood Headboard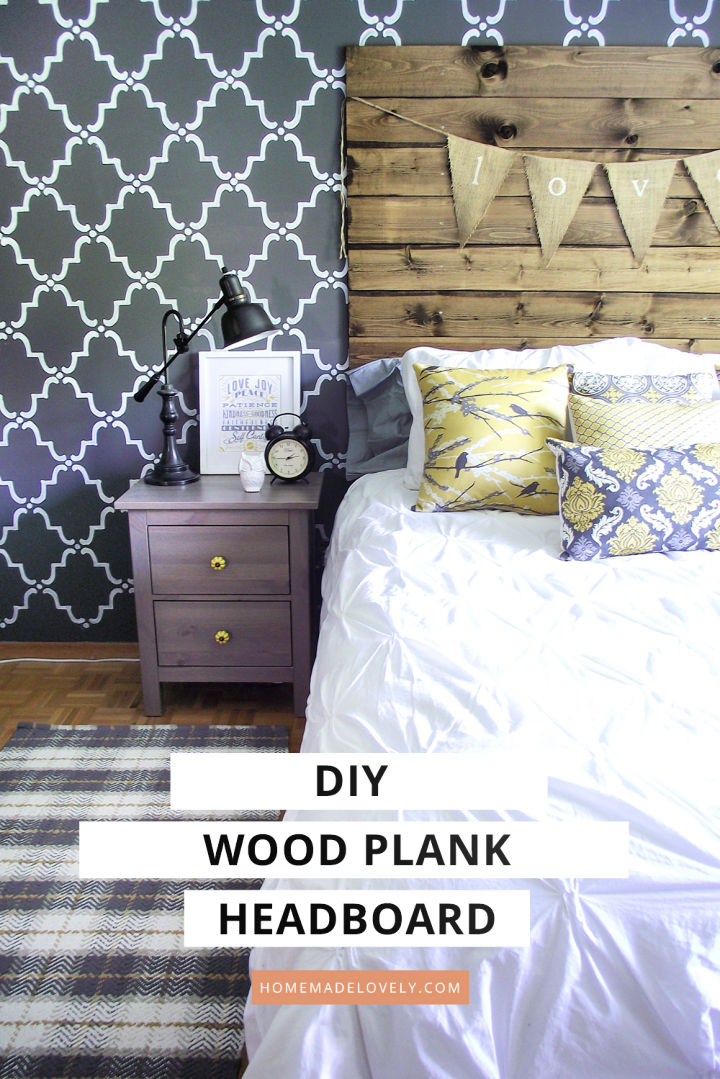 Why buy a king-sized headboard when you can DIY? This is not a hard project, but yeah, it can take your time, especially when you're a beginner. You must have a miter saw, table saw, sander drill, planer, and a router and cedarwood planks to start off with this DIY wood plank headboard project. homemadelovely
11. How to Make a Rustic Headboard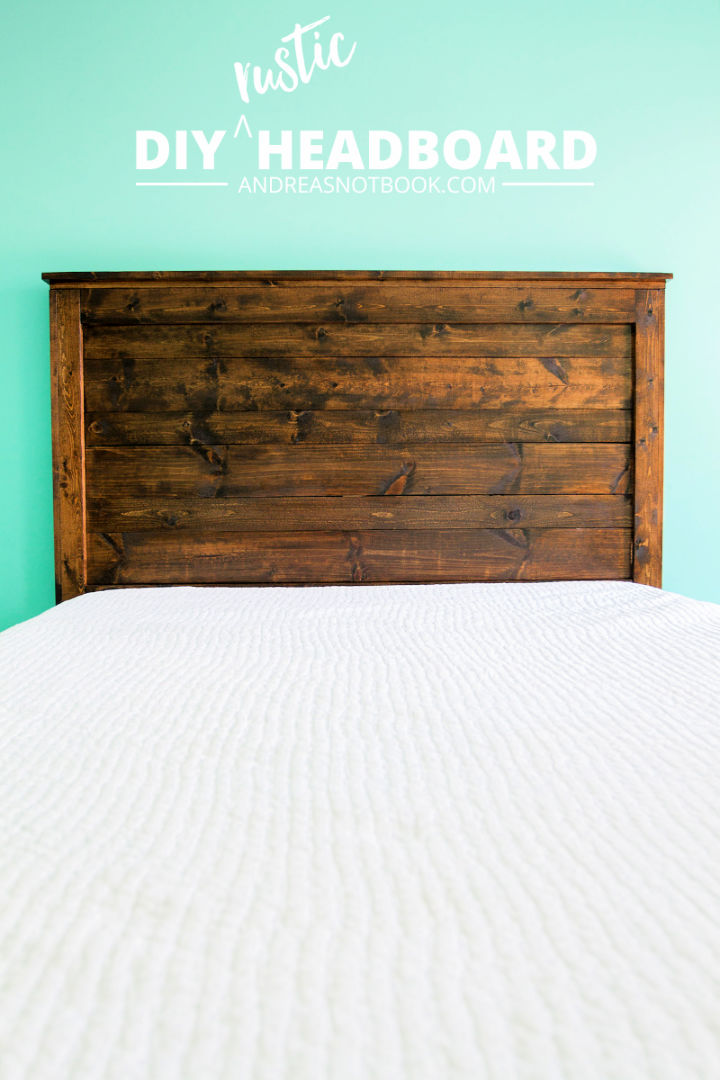 Looking to build a DIY headboard that doesn't require any woodworking experience? Here, check out this rustic headboard making tips and get started with this project. You will find making headboard at home insanely inexpensive certainly than the ones at a furniture store. andreasnote
12. DIY Wood & Upholstered Headboard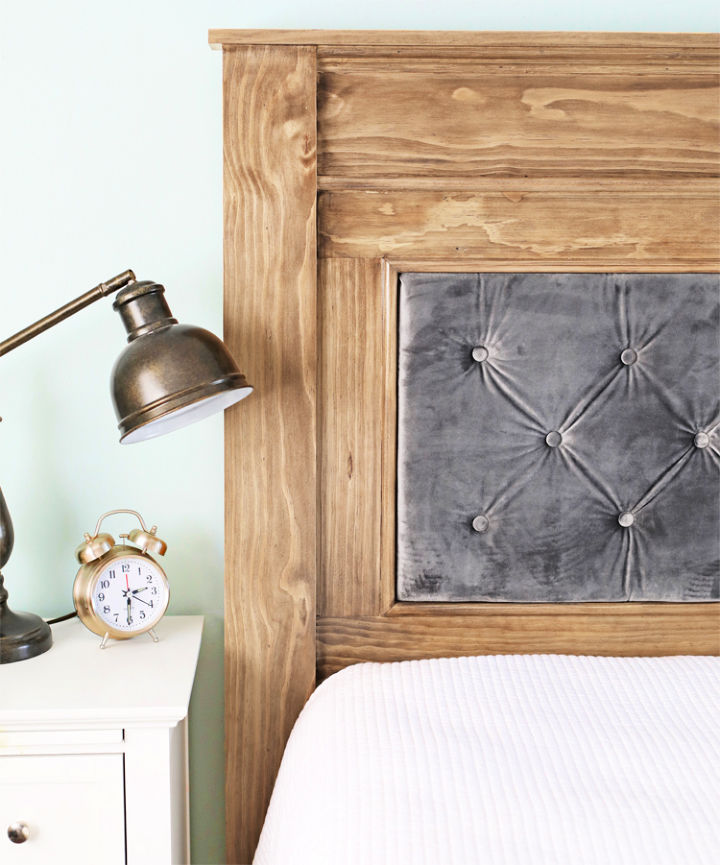 This wooden upholstered headboard is trending these days. Everyone loves buying this headboard for their beds. But instead of buying, you can totally build one at home. It will become a beautiful headboard with a luxurious velvet stuffed upholstered in the center. thecraftpatch
13. Wooden Headboard With Stikwood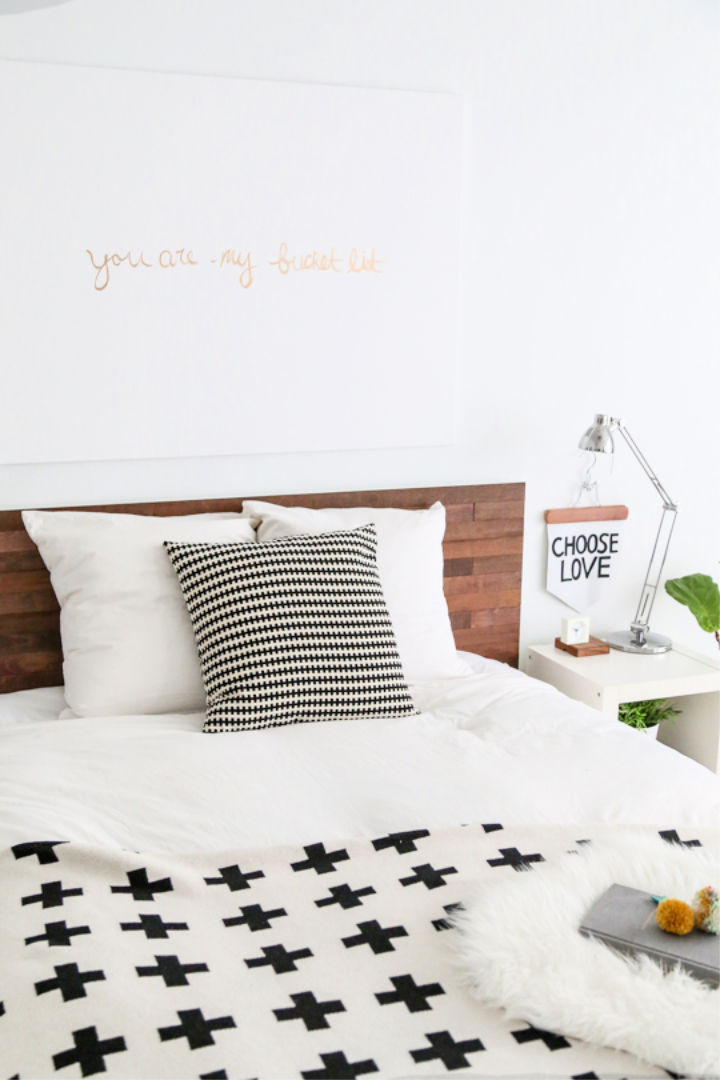 Hello DIYers! Grab supplies to build this DIY headboard for your bedroom or the guestroom's bed. Equipment required will be rotary saw and measuring tape. Moreover, supplies needed will be bedframe, sandpaper, stinkwood, and a black sharpie. sugarandcloth
14. Wooden Chevron Headboard
How to build a headboard? Check out this superb distressed handmade wooden headboard! It will bring such ideal minimalistic vibes to your room. Get details on the reinforcement from the link below! In addition to that, it can be built in any size keeping in mind the size of the bed you will be making for. jenwoodhouse
15. DIY Distressed Headboard
For all the late-night readers! This super fantastic headboard is for you all. Who want lamps up on their headboards for an easily lighted reading. Herein, you will find the list of tools and materials with the step by step instructions to make this project all easily. livesimply
16. Live Edge Headboard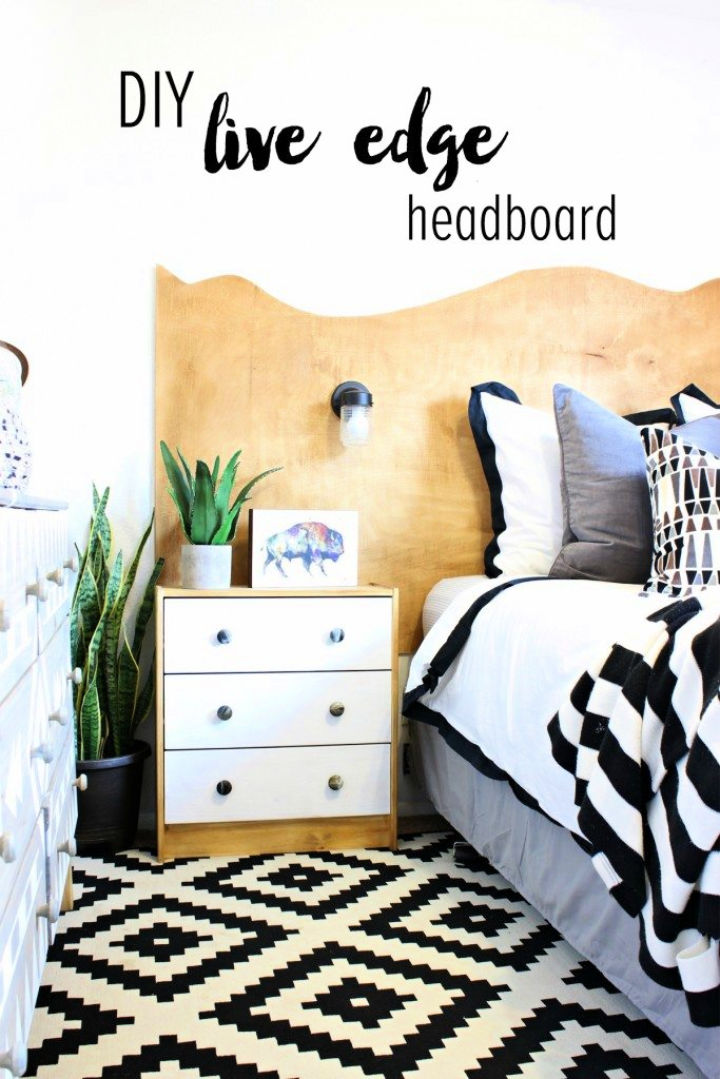 Look at this live edge headboard! Isn't it super cool for your bedroom? An excellent project for beginners because of its simple guide. You will certainly love the finished project. Grab the supplies and start off constructing this project. It will be completed in just a couple of hours. classyclutter
17. Headboard Out of Wood Pallets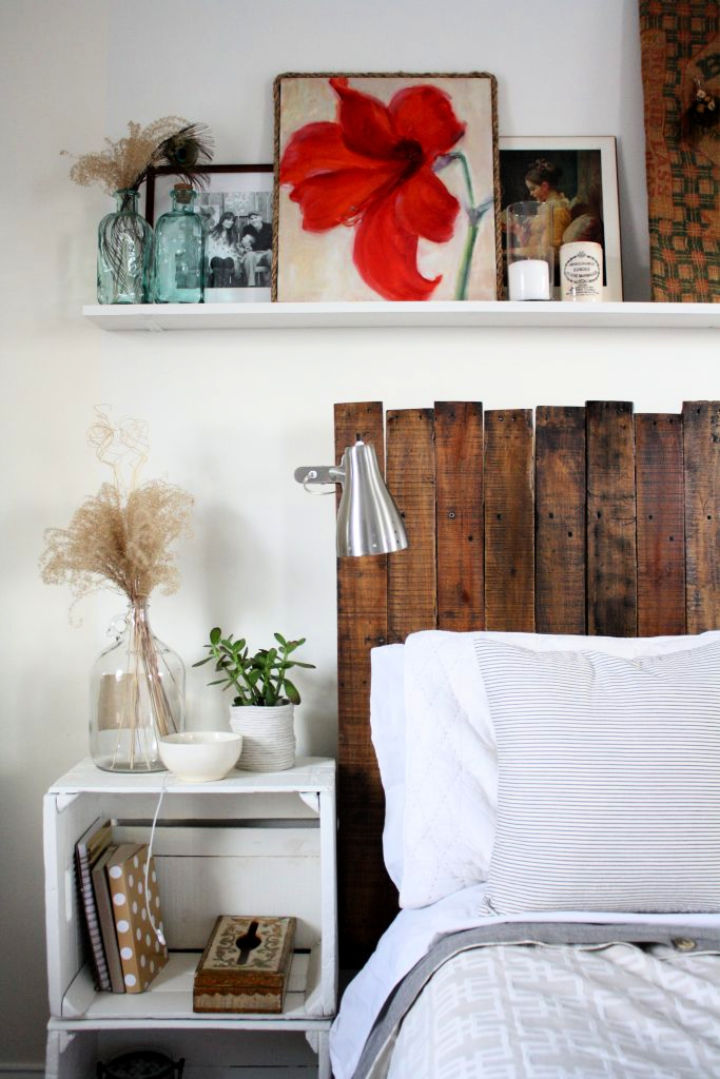 Turning pallets into furnisher or decor is super exciting. Building this DIY headboard at your home will save you many dollars. Build this one out of wood pallets. You will love how wooden pallets can be turned into an excellent headboard for the bed! ricedesignblog
18. DIY Light Up Headboard
If you cannot spot a headboard in your budget, then do not wait further and start making one at your home. The project is super fun and simple to make. Also, it will give your bed a whimsical kind of look. Write any word you like and drill the outlines and paint it to finish. abeautifulmess
19. Reclaimed Wood Heaboard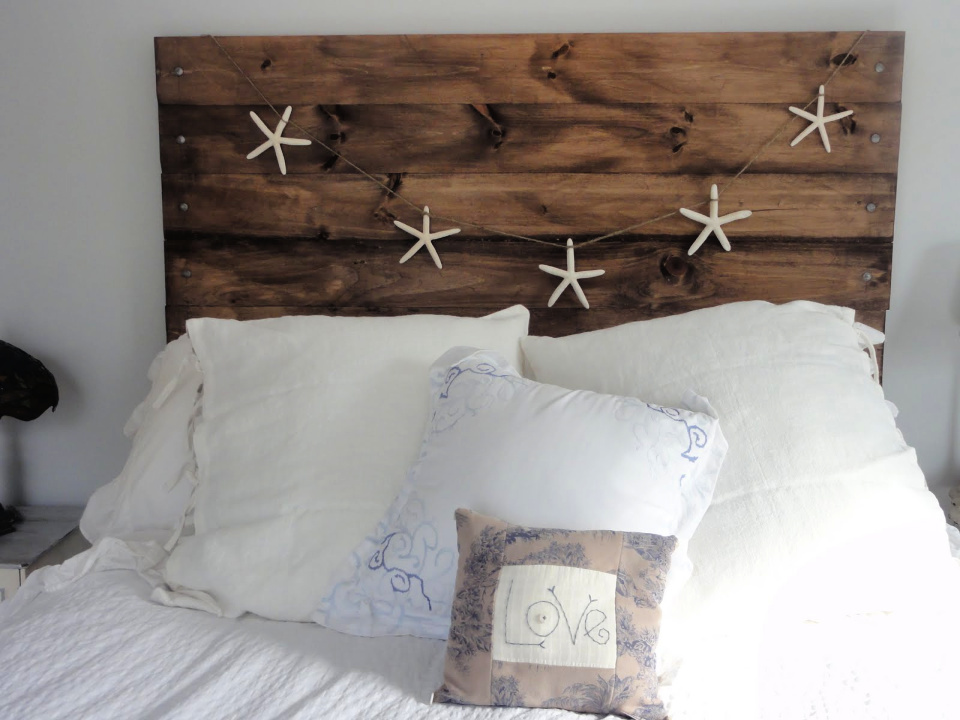 Nothing is better than a customized decor upbeat! This reclaimed wood hardboard seems like furniture of the '90s. You can easily build this one with full commitment in just 24 hours! Use barn wood in doing this project. findingsilver
20. Shutter Headboard Project
Be the in charge of your home decor by building this shutter headboard project! It will bring the whimsical decor vibe sin your room. Plus, it will be such a hit around. Furthermore, it's a subtle project that just needs a few supplies and a few hours to work upon. michellejdesigns
21. Geometric Wood Headboard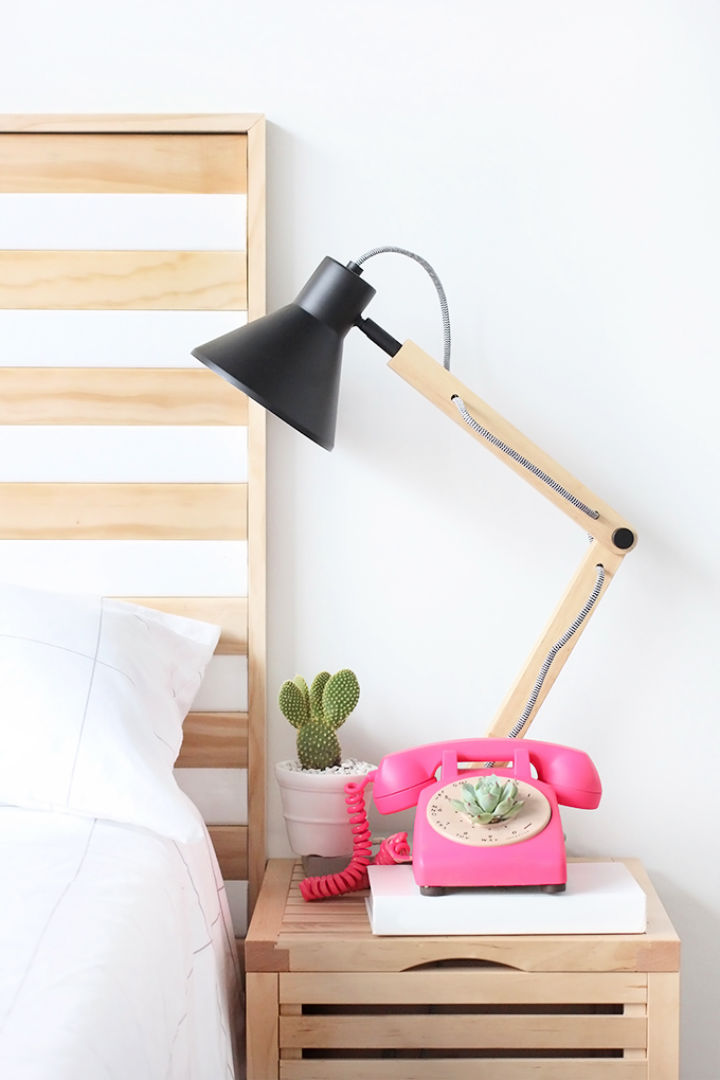 Here's another DIY wood headboard idea! The geometric shapes in this pattern really combine to make a stunning pattern! It will make your bedroom look amazing! However, everything a good thing comes with a little investment! You will have to invest in a carpenter or miter saw for this one. ispydiy
22. Pallet Wood Headboard
If you need a new bed or want to change up your room. This DIY wood headboard idea with pallets will spice up your room in the perfect way! It will not add too much, but still enough! A very cute aesthetic! I'm fine with your bed with this backdrop and white bedsheets! instructables
23. Pallet Wood Herringbone Headboard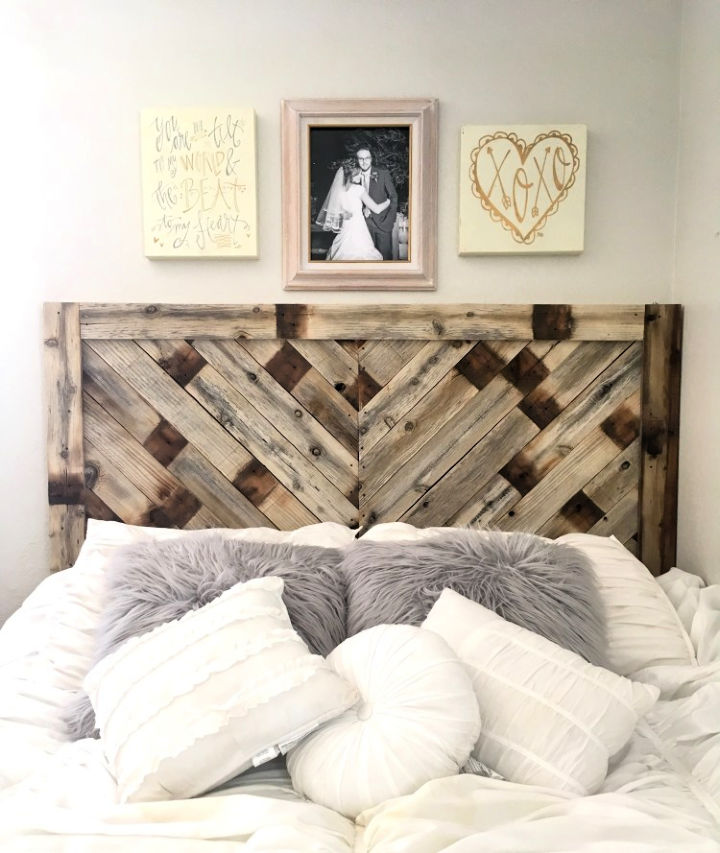 Such a beautiful backdrop! This has that perfect rustic headboard to it, which is perfect for that old school and vintage vibe to your room. It will look super cool and you can easily build it with recycled wooden pallets! Everyone will be amazed by them and will not believe that you made it yourself! sixcleversisters
24. Build a King-sized Pallet Headboard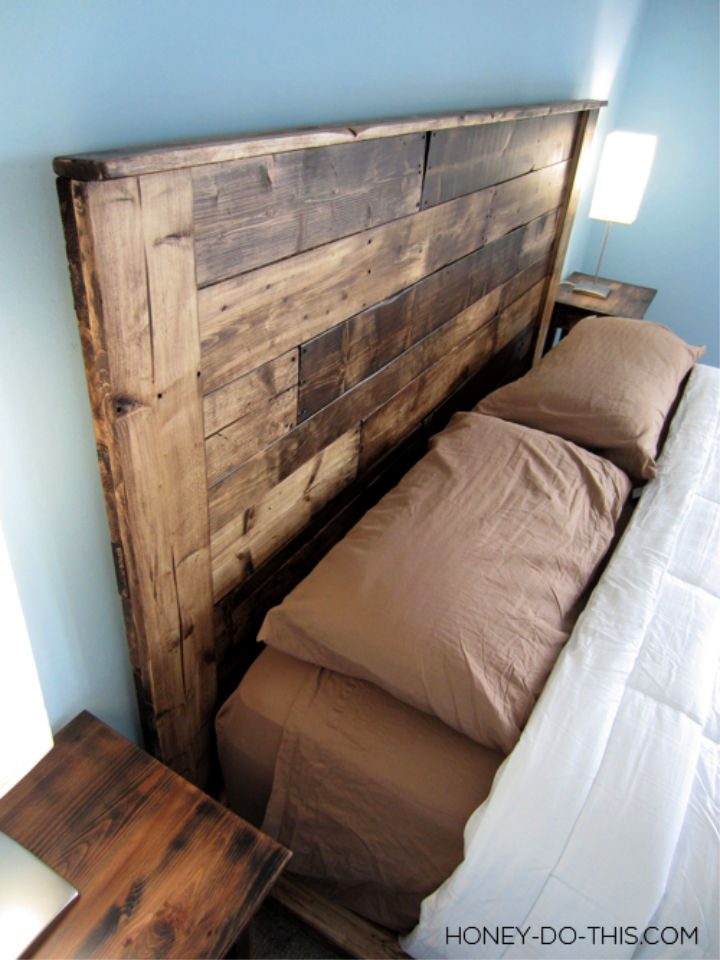 Learn how to make this fantastic king size pallet headboard from scratch! It may be a little complicated to make, but it will definitely be worth it! Hard works pay off, and you will feel very accomplished once it's done. Get ready to add some fantastic vines to your room. diywithrick
25. DIY Planked Headboard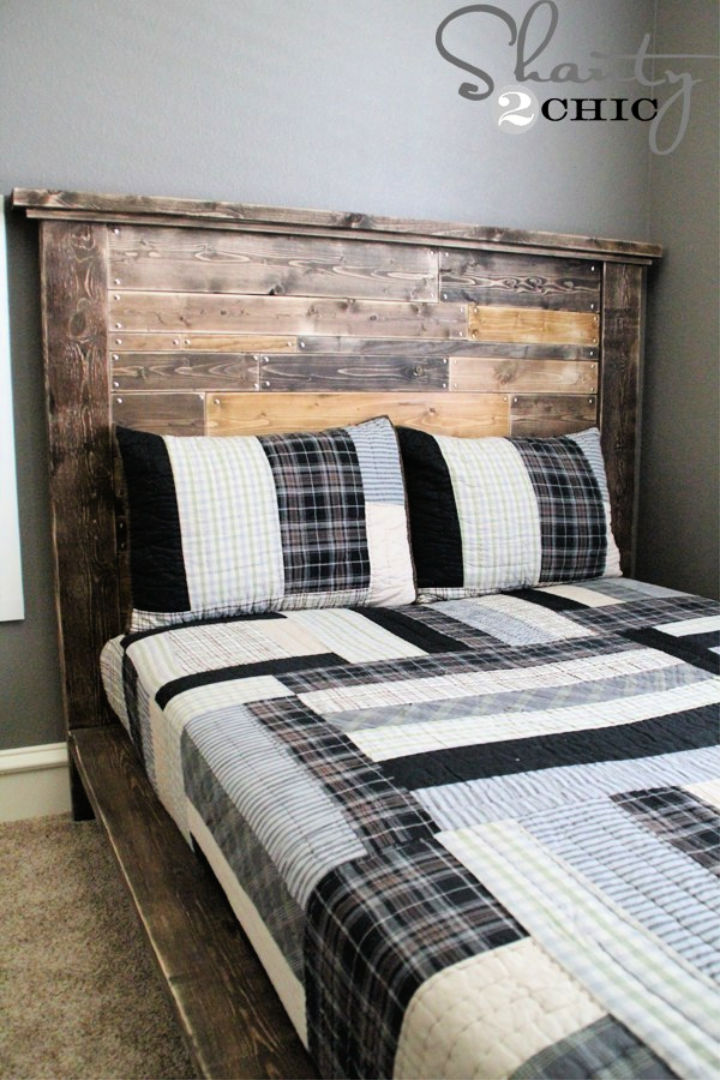 Such a cool DIY headboard! This has that brown and dark brown chocolate shades. They will add some rustic old school aesthetic to your room and make your room look absolutely beautiful! You can pair any color of bedsheets with them! shanty 2 chic
26. Upcycled Headboard from a Wood Pallet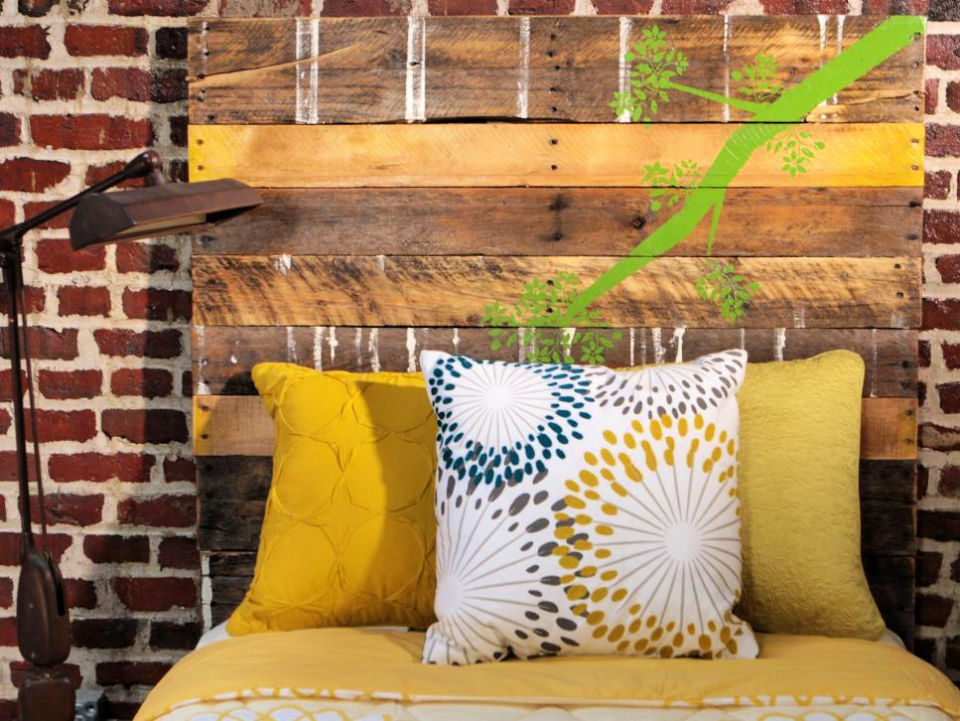 This has brown and yellow stripes of woods on them. The brown wood has white striping patterns on it, which looks like paint dropping. A very stunning pattern that is sure to make your room look amazing. Ready to make your room amazing? diynetwork
27. Make Your Own Wood Headboard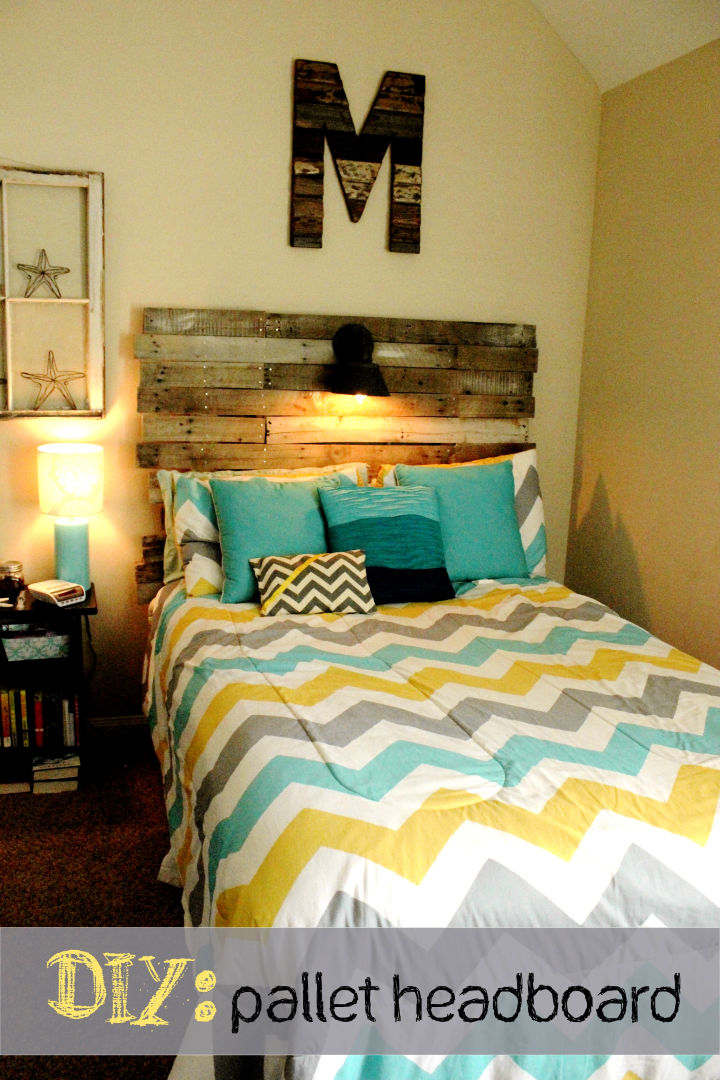 Are you obsessed with the old times and the antique furniture in your house? Why not make a fake antique DIY wood headboard design? It will make your house look amazing and complete the vintage vibe in your room, as well! wearethatfamily
28. Build a Pallet Headboard
Do you have a dream aesthetic? You can fulfill it by this gorgeous build a pallet headboard. This DIY wood headboard idea is just the perfect way to add that dark looking theme to your house. It will certainly take a while to complete but it will definitely be worth it in the end. thinkingloset
29. Queen-sized Wooden Headboard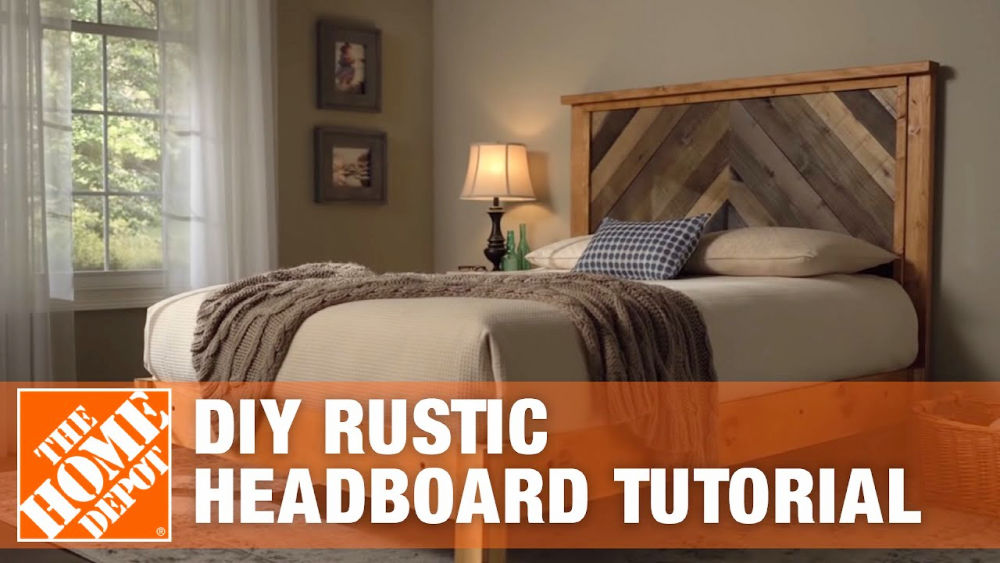 This has some very cool stripes on it. Want to spice up your queen-sized bed? Follow this guide to make the perfect backdrop for that queen-sized bed. It will make your room look stunning with different shades of brown, light brown, and dark brown. youtube
30. Reclaimed Wood Headboards
This fantastic DIY wood headboard idea is inspired by the iconic chevron pattern. It has a very different striped pattern. Each stripe has a different wood texture and pattern to it. Some of the strips are lightly washed whole others are dark ones. youtube
Do you love woodworking?
Are you new to woodworking and looking for free woodworking projects, plans, tips, ideas & more? Here are 150 simple woodworking projects that will get you comfortable with the basics of building with wood.
Conclusion:
Tempted to make a beautiful DIY wood headboard for yourself? Why not start now! You will wish later that you started a little earlier! This is the time to spend the remaining dull and grey days. You won't have any time to waste on this. In the spring season, when you to-do lists, just won't stop filling up! All of those barbeque at the beach and Popsicle's in the sun! Who's going to have time to make a DIY wood headboard? Make one now and don't waste any more time!