These woodworking projects for kids are a very fun way to have some fun with your kids! Why is this the perfect time to invest some time making these easy wood projects for kids? Well, that is because the summertime is just around the corner and with the summertime comes summer vacations! Your kids will be, free all day and getting on your nerves repeatedly! If not that, they just might annoy you a lot. It may be fun for a few days, but then you'll start getting tired of them. If you want your kids to spend their extra energy elsewhere! then you should definitely make some of these kids woodworking projects for them!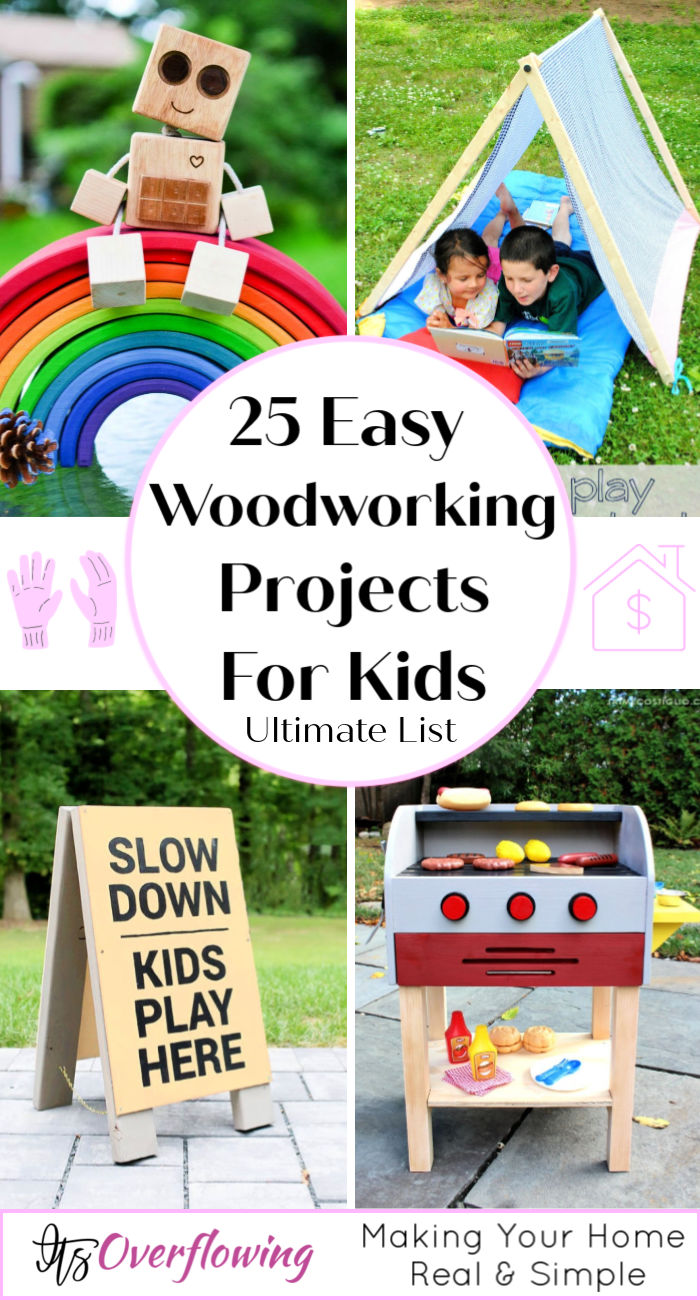 You can not only make them for your own kids but also for any other little ones in your family. They will make some excellent gifts, and any kid will enjoy them a lot. The building projects for kids are super satisfying and will be a great pay off when you see your kids face light up with joy! This article will cover a range of woodworking projects for kids! From DIY crayon holders to DIY wood robot toy; from kid's workbench to fall wind chimes, from picnic tables to reading benches! There's a lot to choose from!
1. DIY Crayon Holder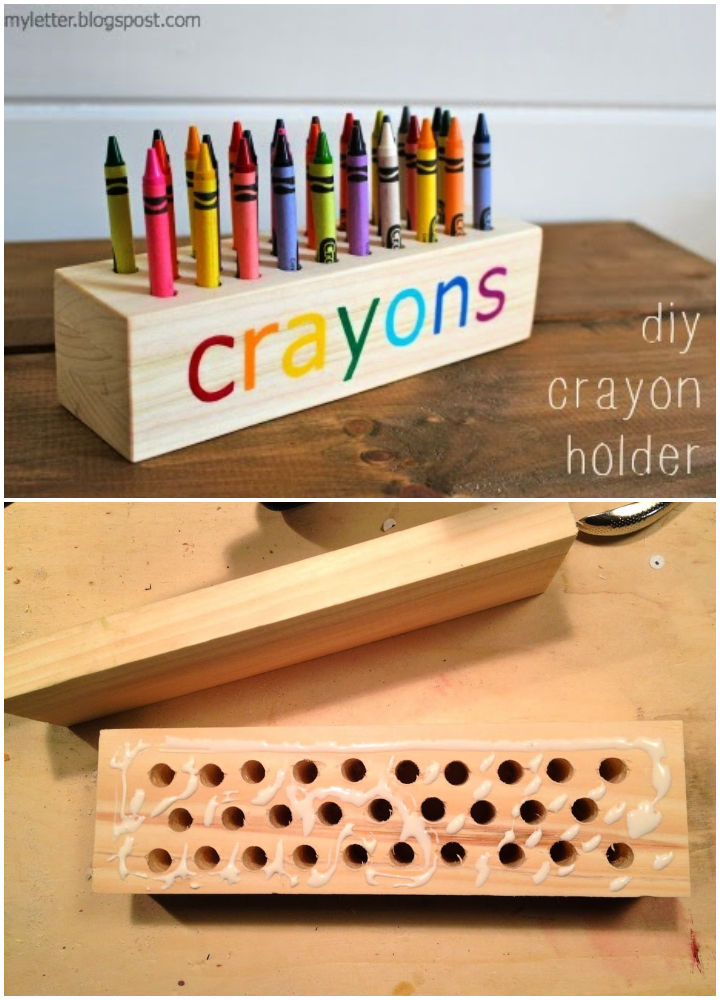 Art is an essential part of life. If your kids love drawing and creativity, then they probably have loads of crayons in their backpacks! Keep the backpacks away in the summertime and make a crayon holder like the one shown in this guide instead! Organize all of the crayons in it! jaimecostiglio
2. Kids Play + Camping Tent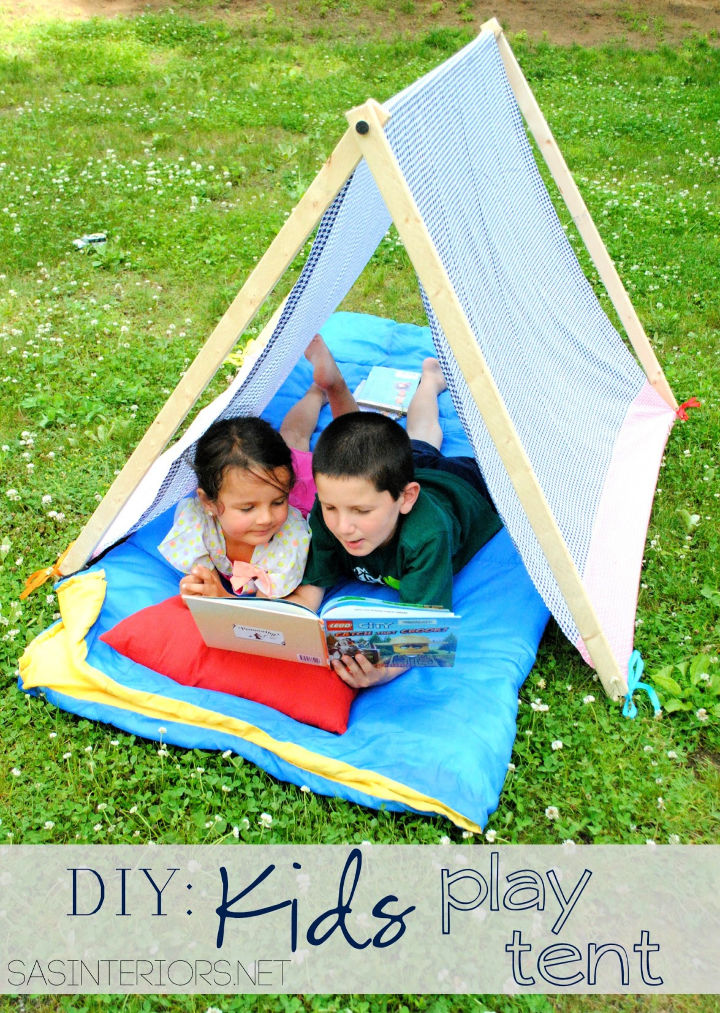 Camping is so much fun! Your kids will spend so much time in the backyard and get their vitamins from the sun! 1×2 piece of wood, 3/4 " diameter dowel, fabric, ribbon, and a drill are the supplies required for this amazing woodworking project for kids. jennaburger
3. Homemade Candy Dispenser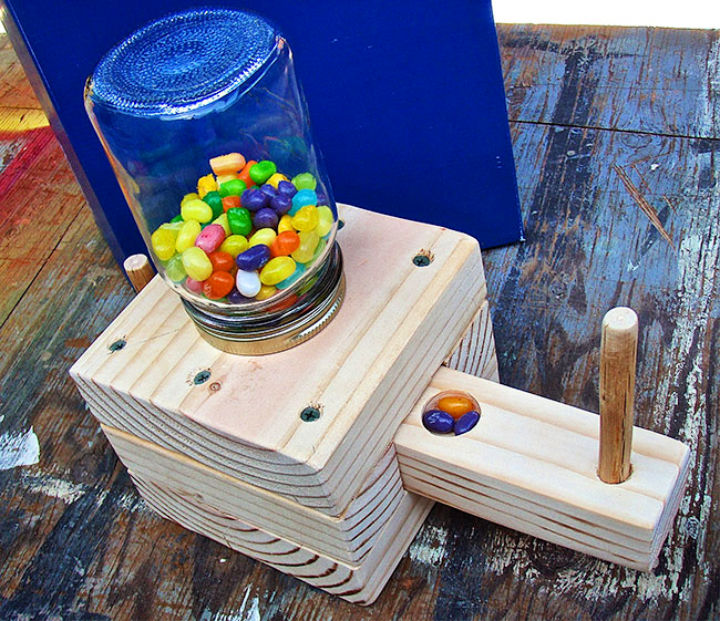 Use this amazing dispenser to get that daily dose of candies! It looks super cool and will be a fun ritual to do every day! Tape measure, pencil, pocketknife, sandpaper, wood glue, countersink bit, and a few other supplies will be required to make this project a success. boyslife
4. DIY Wood Robot Toy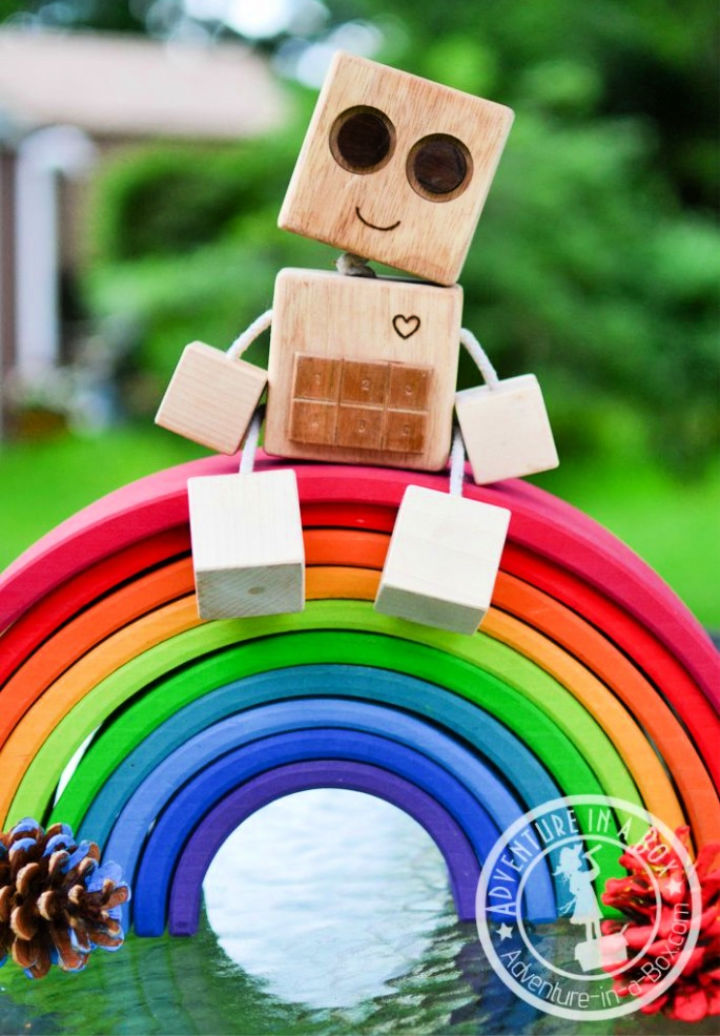 Follow our simple wood projects for kids to something creative. Little babies are going to love this robot toy! It is a great project to keep your children occupied and busy. Wooden blocks, wood glue, polyurethane glue, drill, wood-burning pen, and a few other supplies and tools are required for you to nail this project. adventure
5. How to Make a Kids Workbench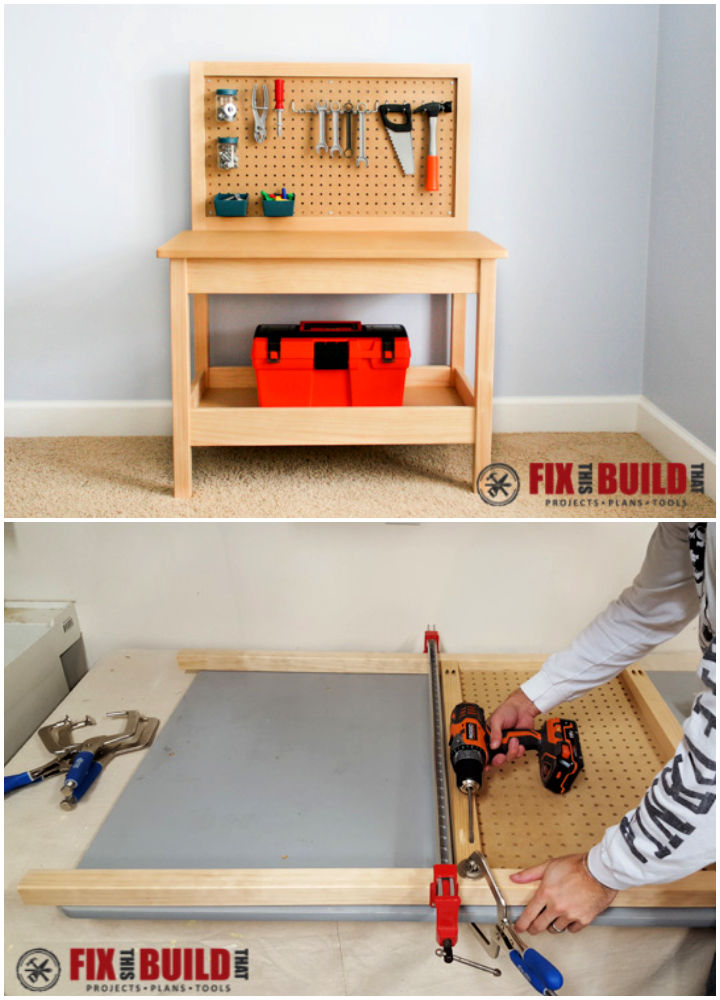 The summer vacations mean that your kids will be free all day! They will not let you work and won't stop annoying you! This is why you should make them a toy like this one to keep them busy at all times! They can pretend to be builders and play with this! fixthisbuildthat
6. Balance Board for Kids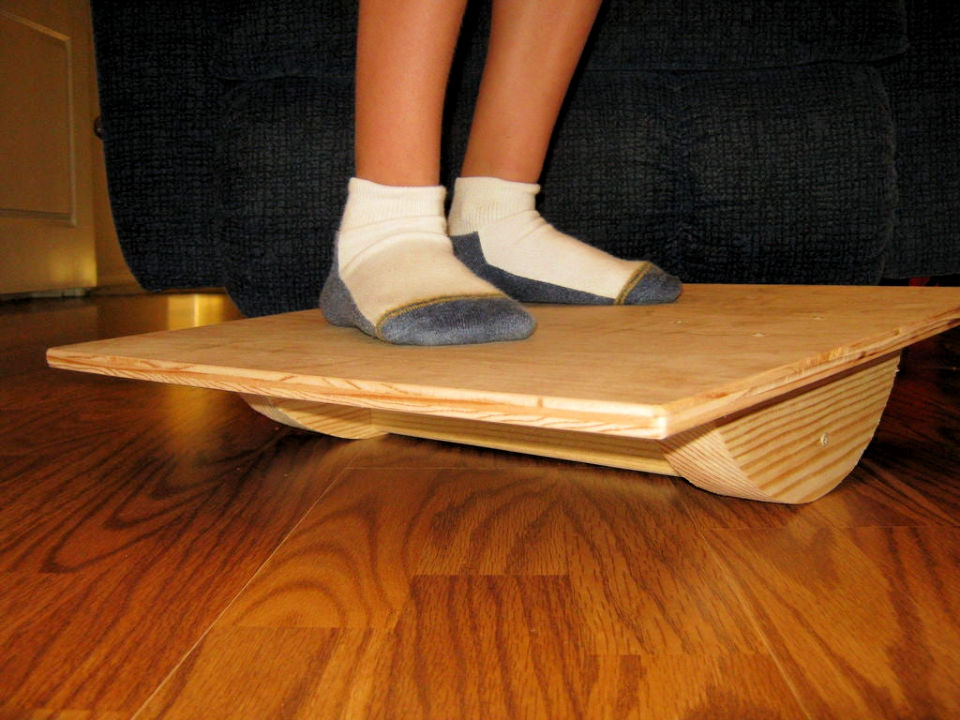 Balance board is a great way to be more stable, improve balance, and make your legs more durable and better. It will be fun for your kids to play with this turn by turn! You can do many things on this, for example, try with your eyes closed, stand on one leg and a lot more other stuff. instructables
7. Balsa Wood Fall Wind Chimes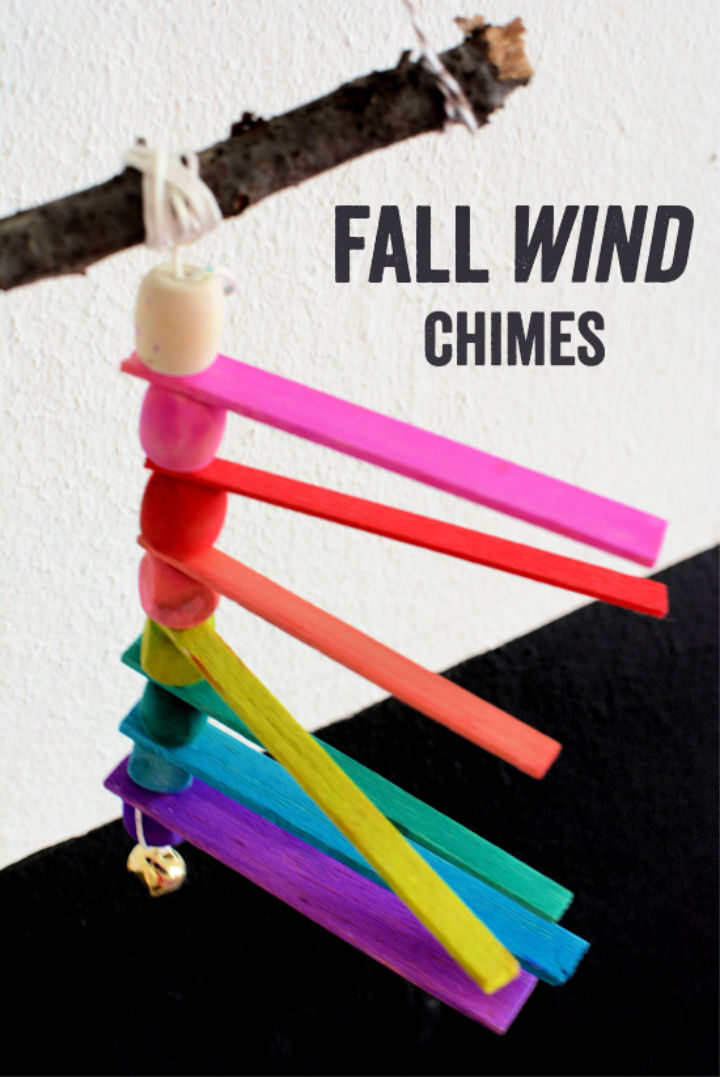 If you're a teacher, then you can use this for their class project. It is a straightforward and fun project to make, and your students will spend some quality time making it! You don't need any complicated tools or materials to make it, as well. mericherry
8. Make a Slow Kids at Play Yard Sign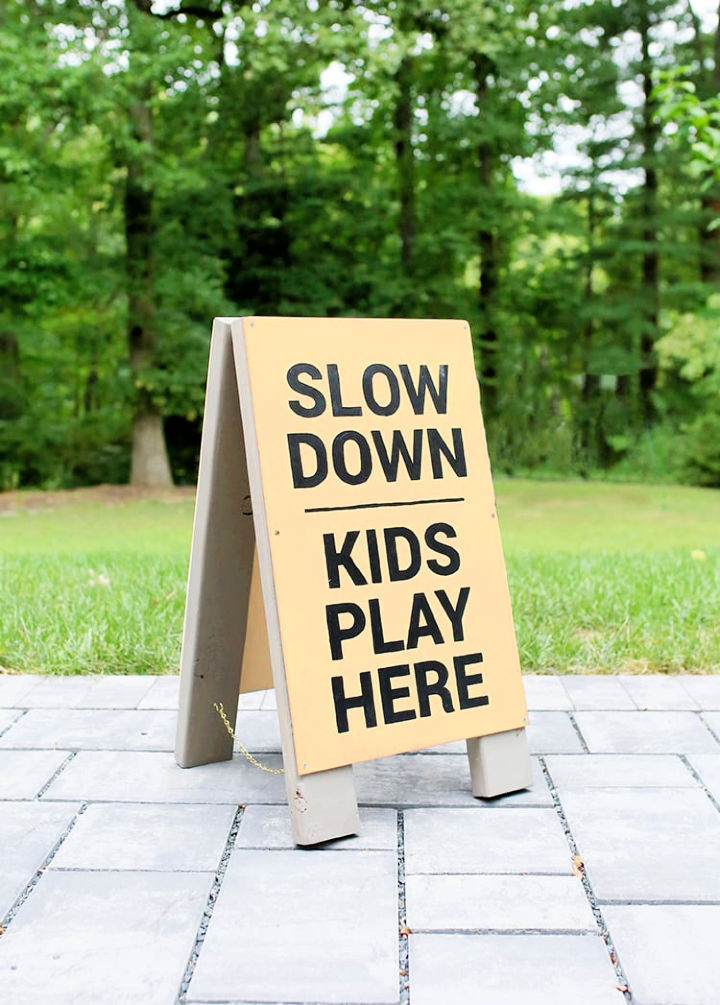 Are you looking for ways to make your backyard a little livelier? Well, then you should make this wood sign for it – if you have kids. It can be made by beginners and is super simple to complete. Basic tools like saw, sander, screwdriver, and a few other ones will be required. shrimpsaladcircus
9. Kids Wooden Workbench – Woodworking For Kids
This kid's woodworking bench is one of the best selection in all of the woodworking projects for kids. Your kids may want to be a woodworker like you too. This is why you should make them a wooden workbench to encourage them! This will make them creative and have fun while playing games. Basic tools and materials required. instructables
10. Easy Kids Bench
Here's a plan for the minimalistic households who just want to keep a basic white theme to their houses. You can keep this in your kid's bedroom to keep them happy and make their room look absolutely stunning and beautiful! You will love the outcome. ana white
11. Kids Picnic Table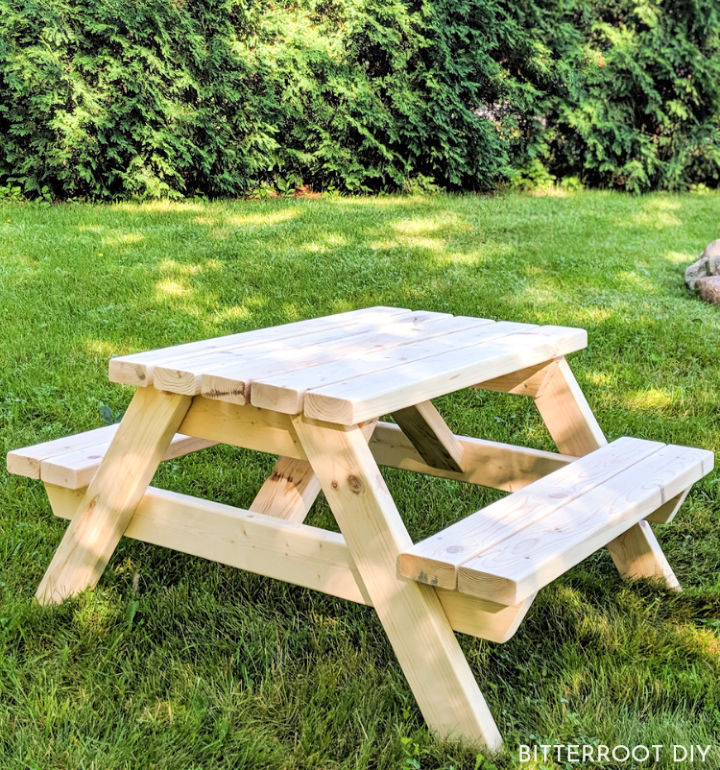 Picnics are supposed to be fun little projects where you can sit and talk with your family and enjoy some good food! This is why you should make a picnic table so your kids can appreciate your fun little picnics a lot more! It will be super fun. bitterrootdiy
12. Midcentury Modern Bookshelf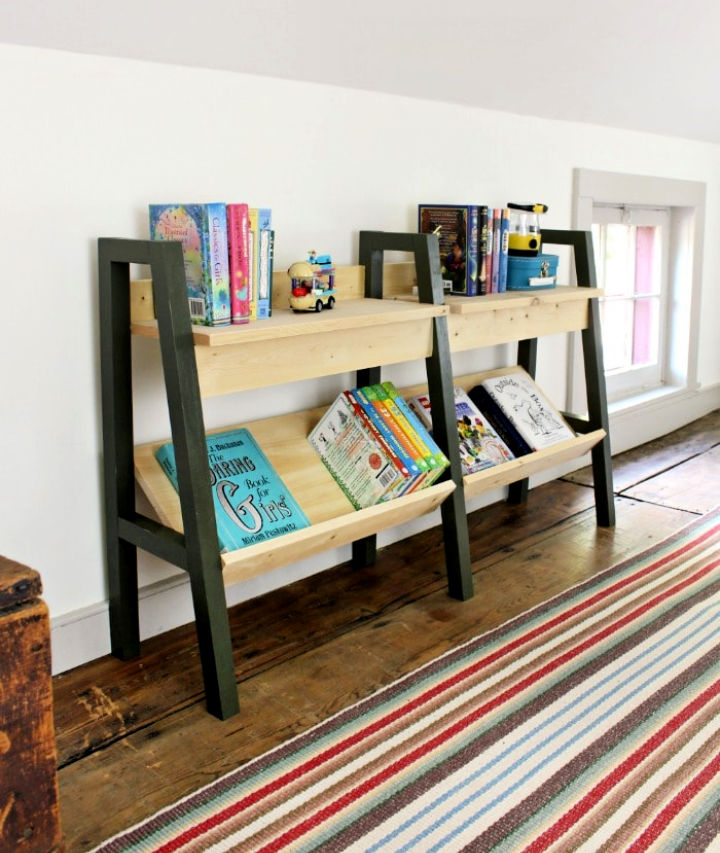 Books are one thing that can be a little complicated to organize. A DIY bookshelf can be a great idea to keep them all looking organized and easy to find. This way, you will be able to keep the beautiful books on the display too and make them look stunning. jaimecostiglio
13. Build a Kids Play Table and Chairs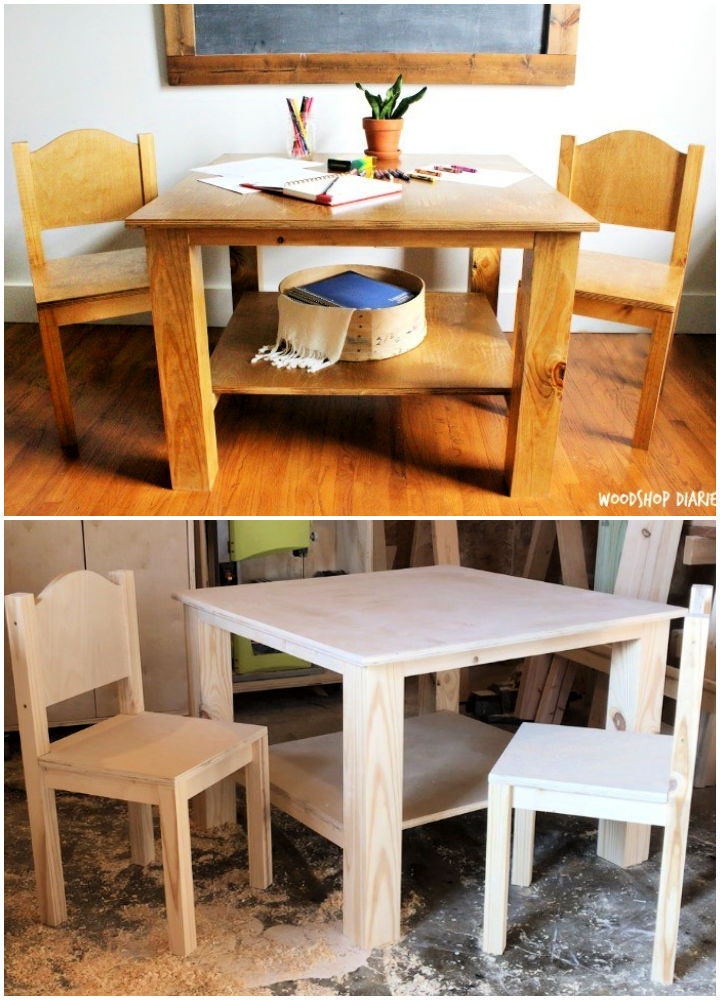 You may have a love and hate relationship with your kids doing paintings and art. Especially, any project with glitter in it! That is because they make a mess everywhere! You can make a table and chair like this one to keep them busy in one corner of the house and only make a mess there. woodshopdiaries
14. DIY Kids First Tool Box
How cute is this kid's toolbox? They can use this the next time they are playing any games. This will help to make their games a lot better as they can imagine being woodworkers in it! Who doesn't want to see their kids super happy and having some fun! jenwoodhouse
15. Reading Bench for Kids
All you need is a free afternoon to complete this amazing DIY wooden bench project. It has storage containers to keep all of your books and then a lace to sit, as well! This makes it very functional and a great time to spend your evening. You can read some books every evening! instructables
16. DIY Wooden Toy Bins
Toys can create a big mess all over your house! You should make some DIY wooden toy bins like the ones shown in this guide. This way, you will be able to train your kids to keep all of their toys in these compartments. themerrythought
17. Child's Bench with Arbor
Here's a dual bench that works as a bench and has an arbor, as well. These types of wooden benches are guaranteed to keep your kids entertained all day long. They will spend their extra energy here. It is also a great way to make your backyard look amazing. ana white
18. Kids Play Grill
It can be a challenge to keep your kids away from the grill. The summertime is going to be full of barbeques in your backyard. You can make this and keep it in there, as well, so your kids can feel included as well! A great way to keep everyone entertained. jaimecostiglio
19. Toddler Size Scooter Ride On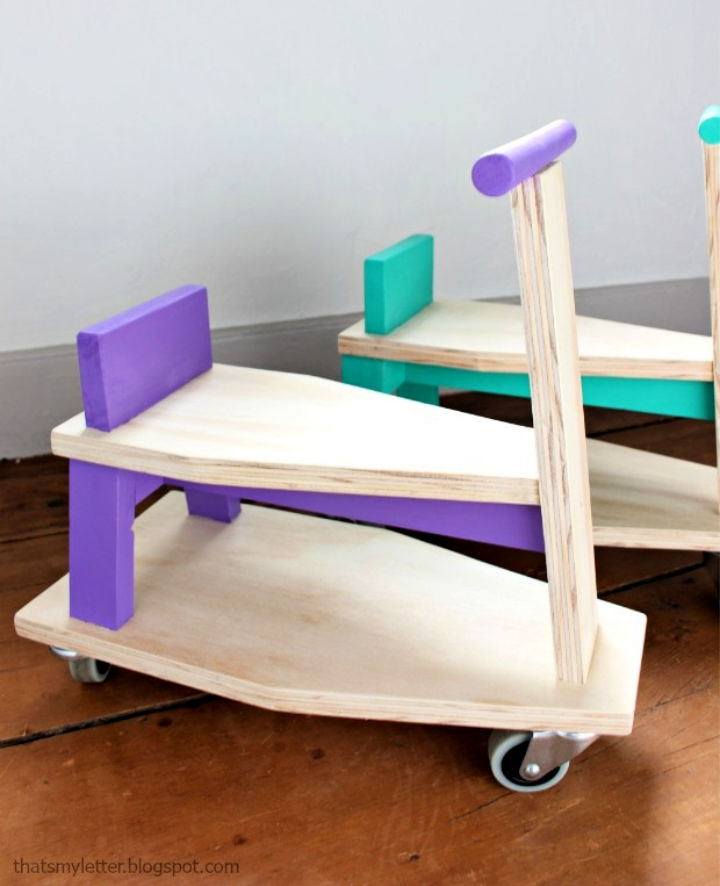 Toddlers are the ones that just don't have fun unless they are snatching everyone's hair or annoying everyone. This is why these scooters are a great way to keep them having fun and busy. You will be able to do your own things if you make this for them. jaimecostiglio
20. Kids Outdoor Acrylic Painting Easel – Simple Wood Projects For Kids
It is known by everyone that kids can be very creative, and at some certain ages, their creativity is at its peak. You can make them an acrylic painting easel to have them painting all day. This will help in brain development and keeping kids happy and entertained. fixthisbuildthat
21. DIY Kids Frog Chair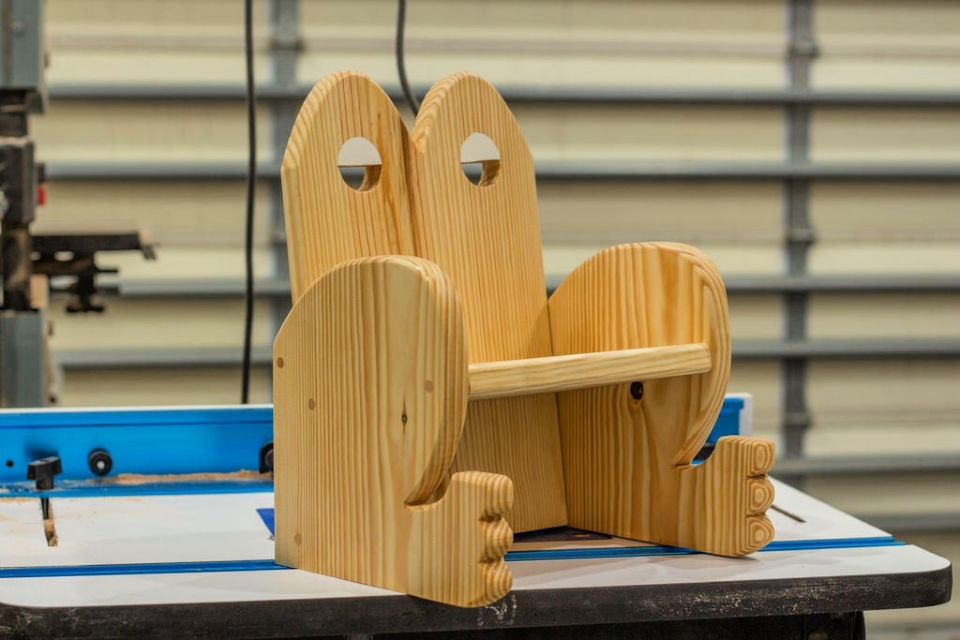 Video tutorials are always very helpful and make it easier for you to understand almost any project! Follow this fantastic tutorial to make these fun little kids frog chairs. These chairs will be great to keep in their rooms or playrooms. youtube
22. Kids Wooden Cave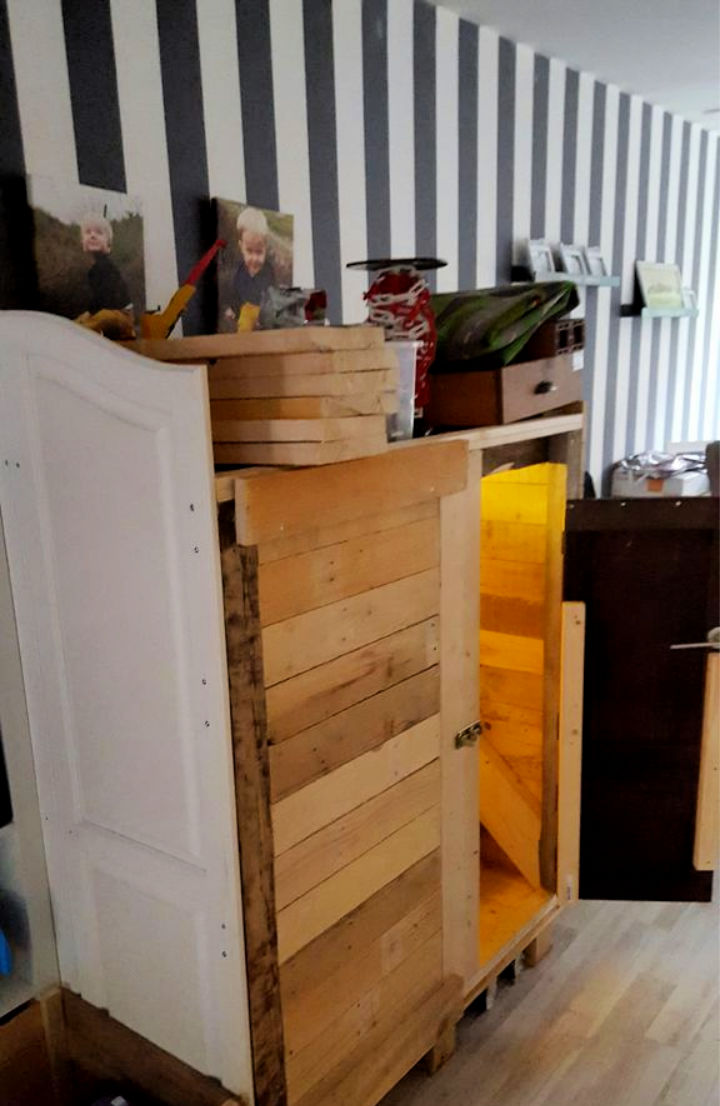 Do you remember being a kid? Do you remember the love for caves and trying to make forts with your blankets? It may even seem a fun thing now, also if you're old now. Make this amazing kid's wooden cave and spend some quality time with your kids, in there! instructables
23. How to Build Kids Workbench
Hammer, nails, wood glue, wood veneer edge banding, pocket hole screws, and a few other tools and materials will be needed for you to nail this project. You will not only have a lot of fun making it but also spend a good time with your kids playing with this workbench! bybrittanygold
24. Wood Cash Register Plans
This woodworking project for kids is so easy that even a beginner can make it. The guide is super easy to understand, and you'll love the cash register that will be made by following the steps in it! A great way to teach your kids a little something about money, as well. ana white
25. Water Table for Toddlers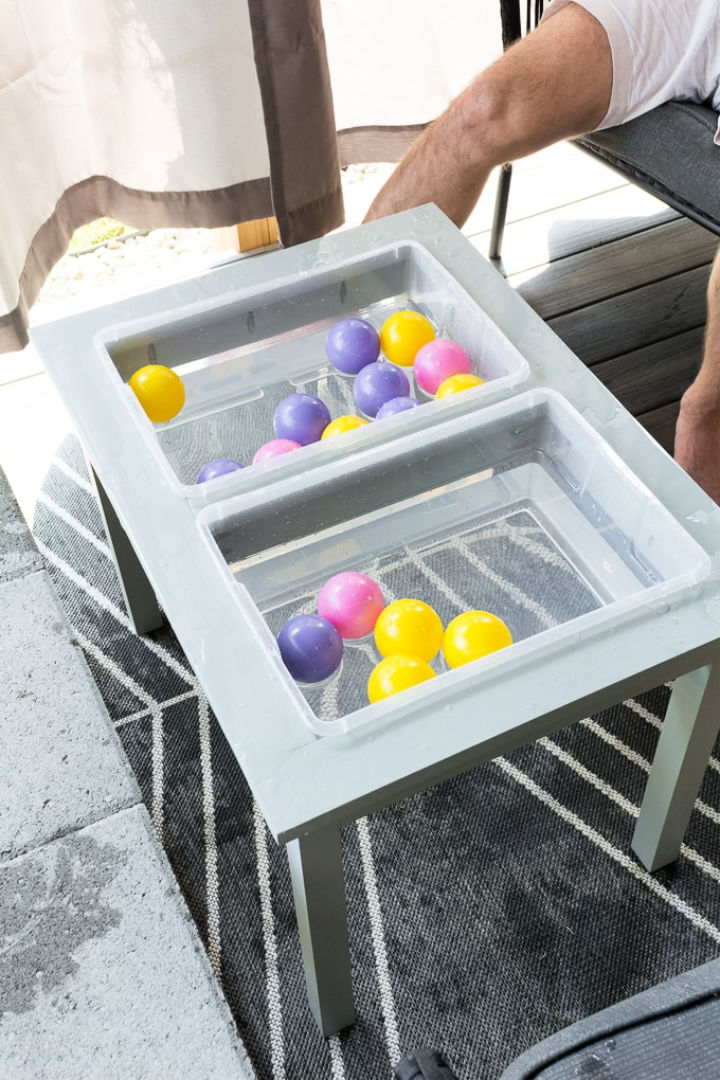 Being a toddler, perhaps the most fun is in playing with water or in water. How about sprucing up a safe water play place for your little one? Gather some lumber, use Kreg Jig, Cordless drill, sander, and a few more woodworking supplies to get started. Hit the link for more details. bybrittanygold
35 Quick & Easy Beginner Woodworking Projects
Final Thoughts About Kids Woodworking Projects
Tempted to do these woodworking projects for kids, right away? Do you want to see your little ones happy? Want to see their faces light up? Then you should make them a few fun things for them to be busy and occupied all summer long! Who wants to see their kids be inactive and spend all day long in front of those digital screens? Building projects for kids like these woodworking projects will encourage your kids to play a lot more and spend a lot more time being active and having fun! It is recommended to choose the project that is the perfect fit for you. This can depend on your living space and the kind of games you're kids like to play.