These free DIY platform bed plans are the best way to get those mattresses off of your bedroom floors. If you're shifting into your new house or apartment and thinking of decorating it with a different aesthetic, then you should definitely follow these platform bed plans. Making a DIY platform bed can save you thousands of dollars. If you've visited home depot, even once in your life, then you would know the high prices of platform beds but these free platform bed plans help you to save your money! Why not save some coins and carry out this project at home? There are many more places you can spend the saved money this summer season!
The best part about making a DIY platform bed is that you can customize it. You can make it in different colors and textures, depending on the aesthetic you're going for. It can be super simple if you're going for something minimalistic etc.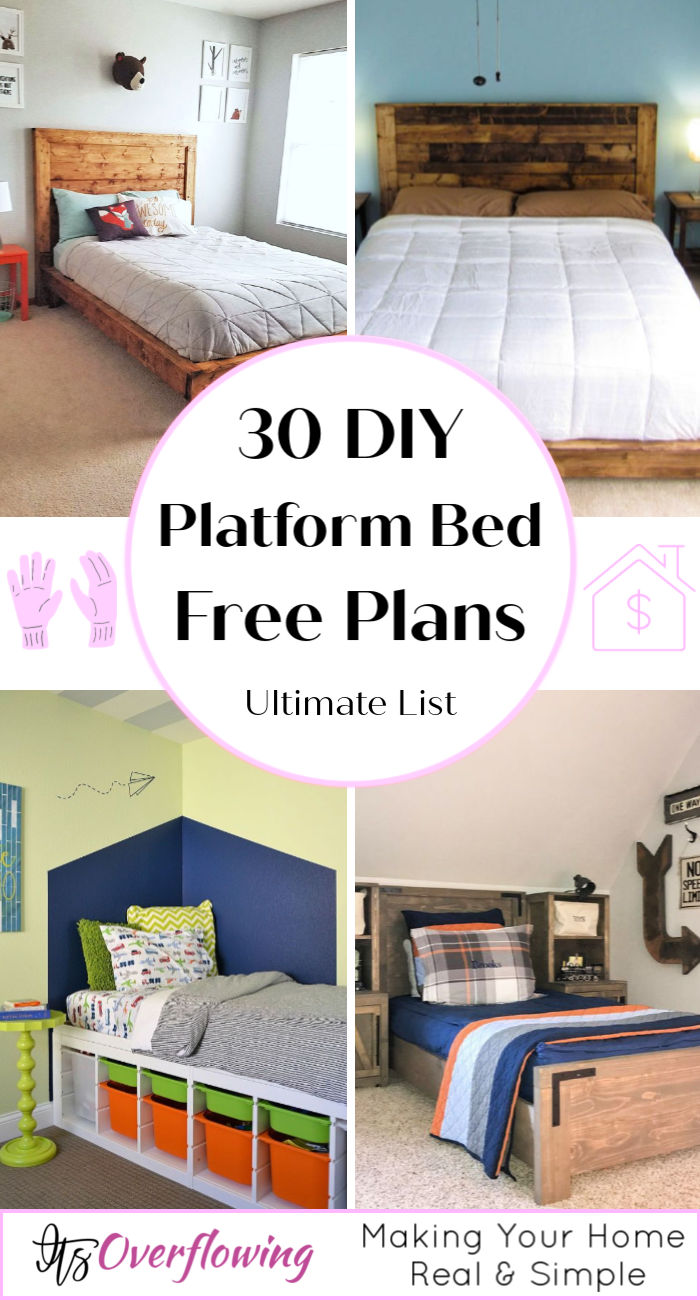 This article will cover all types of platform bed plans you would ever need! Ranging from king farmhouse bed to rustic platform bed, from mid-century to modern platform bed plans! It also covers platform bed plans that cover different budget so you can choose one depending upon your budget but at the end all are cheapest.
1. DIY Hailey Platform Bed
An amazing DIY platform bed guide with detailed instructions, dimensions, and images! If you're a beginner at woodworking, this is the perfect plan for you. As it is super simple to make and requires some basic tools like a tape measure, speed square, drill, and a circular saw for the overall project. ana white
2. $30 Twin Platform Bed
Got a tight budget? Then you're in the right place! Make this cheap DIY twin platform bed frame in only 30 dollars! How cool is that! No need to spend a ton of on store brought platforms. The best part is that it'll take you only about an hour to construct this! jenwoodhouse
3. King Size Platform Bed Frame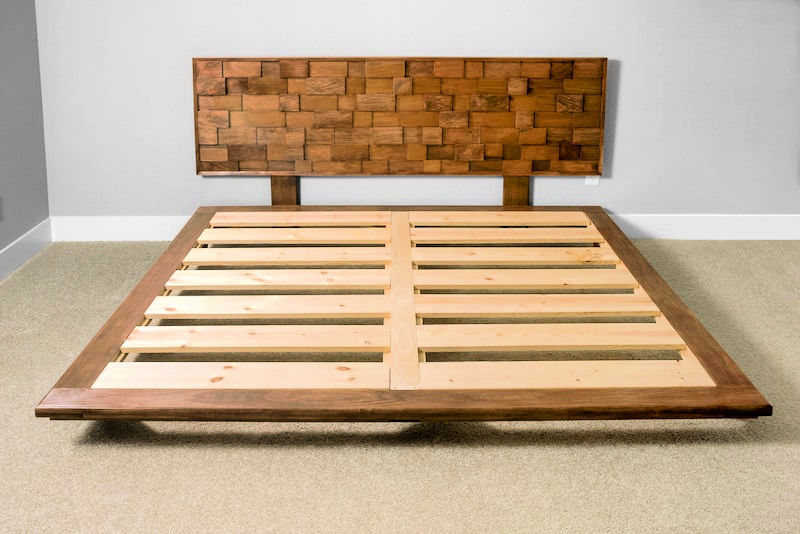 The summer break is just around the corner, which means you will have a lot of free time on your hands. Why not make this amazing mid-century but modern looking DIY king size platform bed frame? We all have that one room that needs a wood platform bed! Get those mattresses off the floor! diycandy
4. DIY Platform Daybed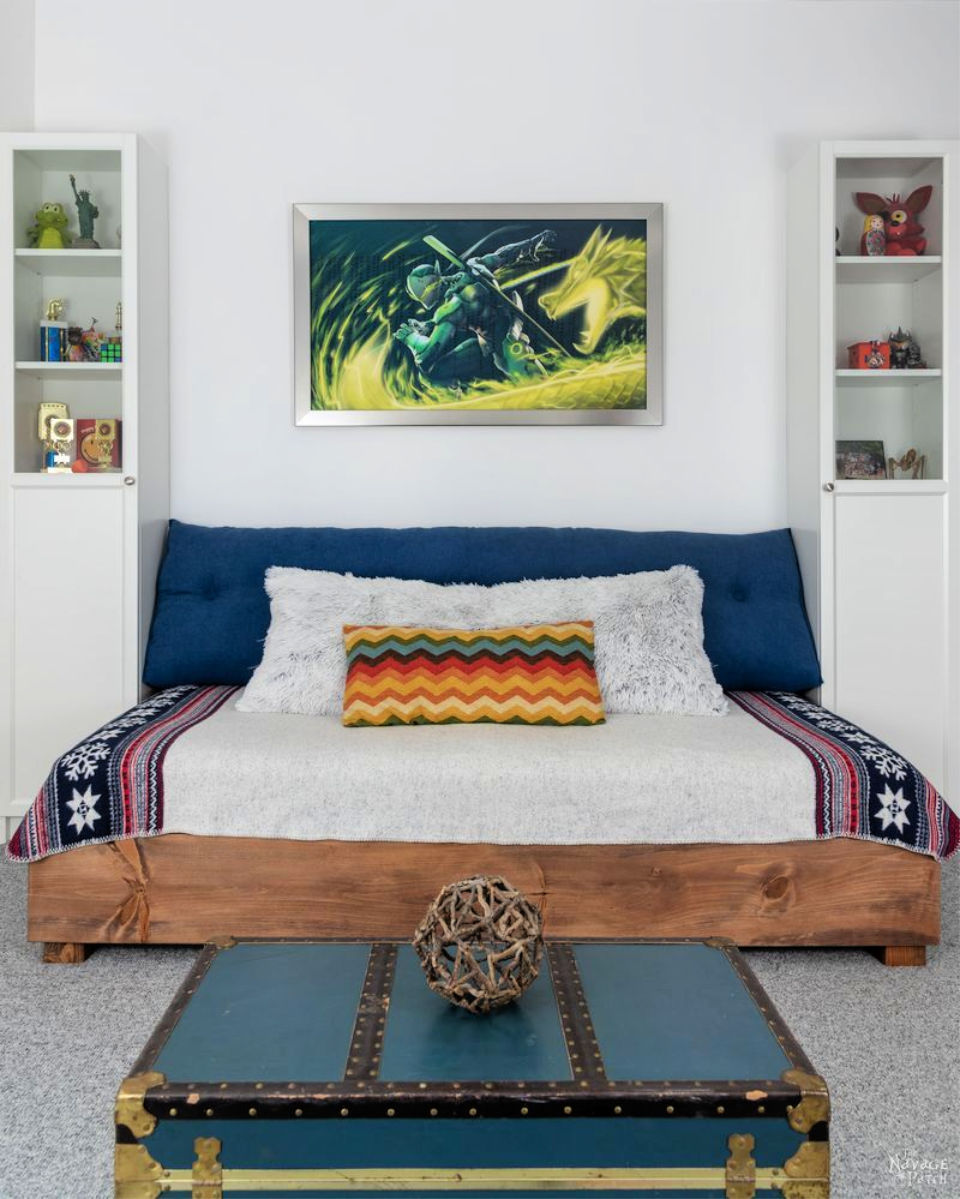 In case you're a beginner and need a super detailed, step-by-step guide to make a platform for your bed, this is the plan to follow! A daybed is your solution to taking some quick naps in the day. Some pine boards, furring strips, and a few tools can help you nail it. thenavagepatch
5. Modern Farmhouse Platform Bed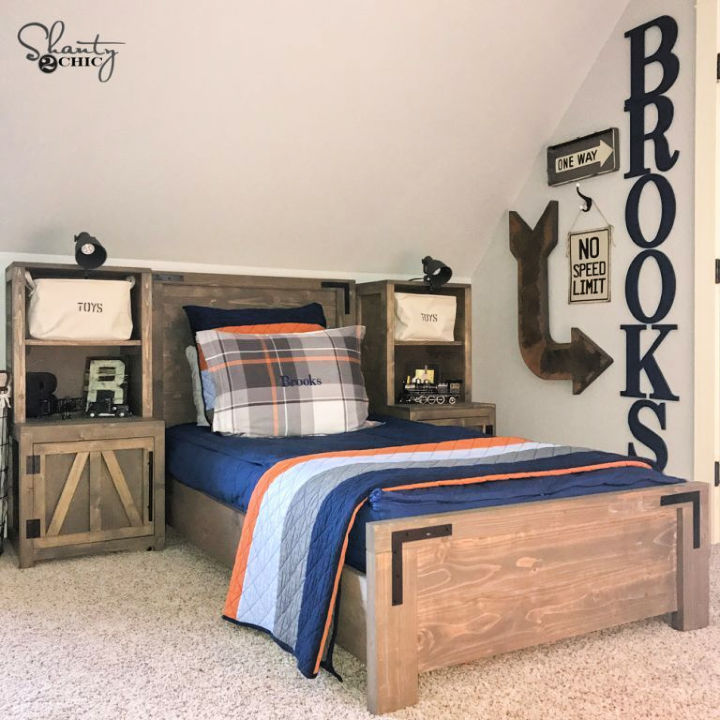 Sometimes all you need is some modern touch to your farmhouse. Your home may be inspired by some mid-century decor, but you can still make your room look modern! By following this free wooden platform bed guide, which provides you with a free plan as well! youtube
6. DIY Platform Bed In Just 3 Steps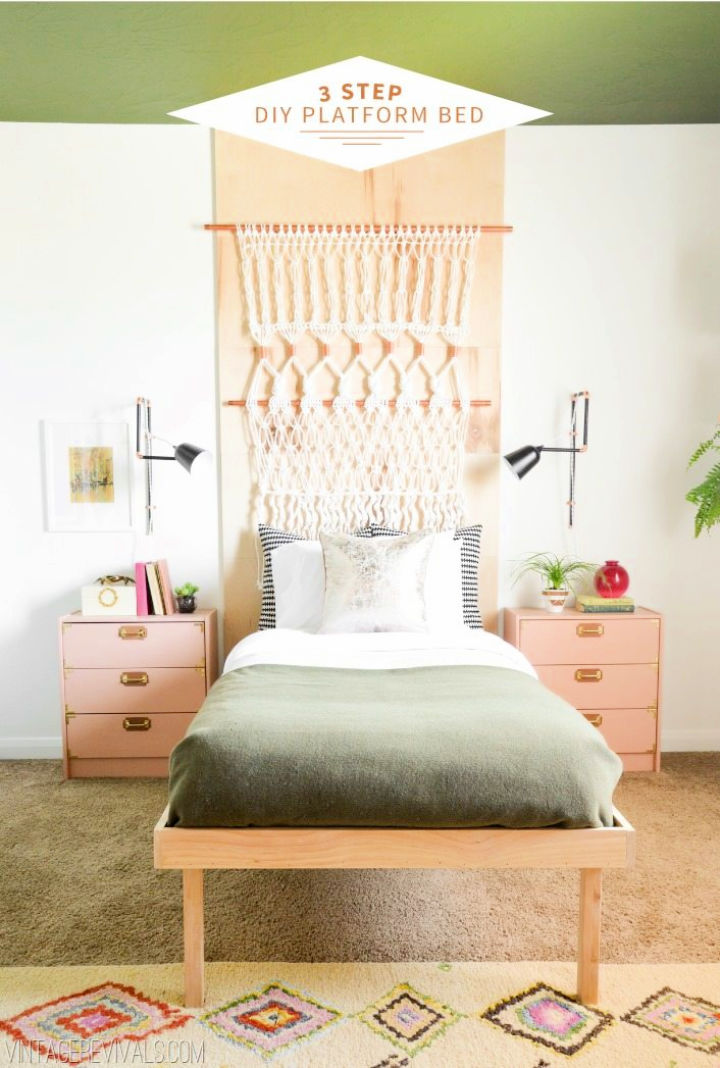 A beginner and don't have a lot of time? But still, want to make a stunning platform for your bed? Follow this guide and make one in just three steps! Yes! Only three steps. It won't take a long time as it is super simple and quick to make this diy queen bed frame for your girls. vintagerevivals
7. Rustic Modern 2×6 Platform Bed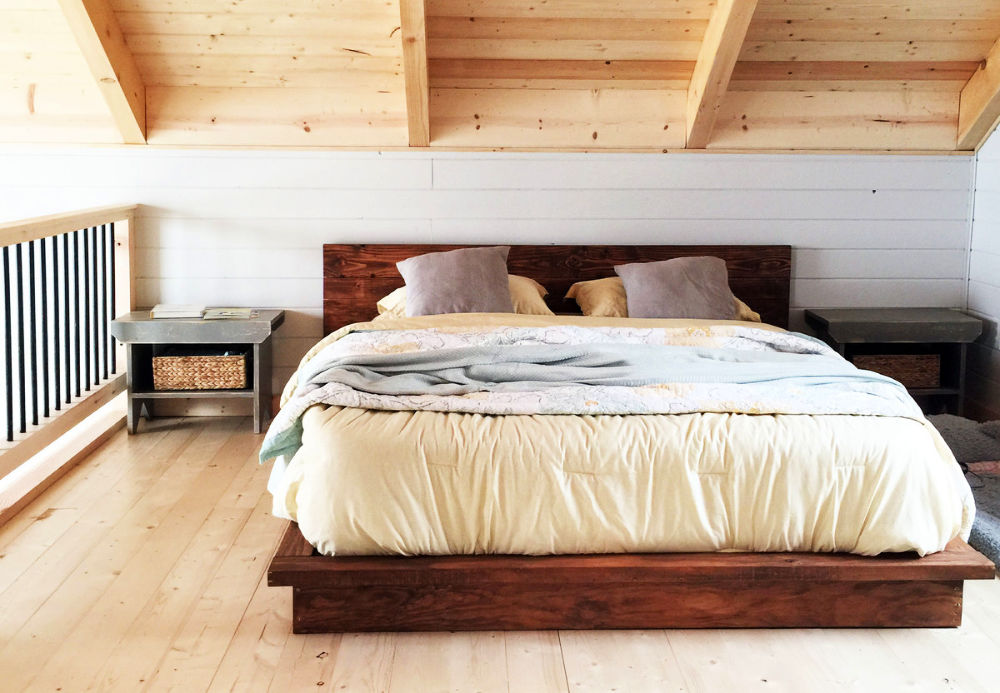 This DIY platform bed is perfect for the intermediate level. If you're a beginner, you can still try making this; however, it may take a little longer to finish. A perfect combination of a rustic platform with 2 x 6 dimensions! It certainly comes out looking super modern and stunning! Find the full size platform bed plan here: ana white
8. How to Build a Platform Bed for $50
Learn how to build a platform bed in an inexpensive way? The only tools required for building platform beds are a miter saw, Kreg 320 jig, and a drill! Those are the only tools needed! Save some coins by following this 50 dollars DIY platform bed plan! There's plenty of get-togethers this summer to spend the saved money on! charlestoncraf
9. Modern-Style Platform Bed With Headboard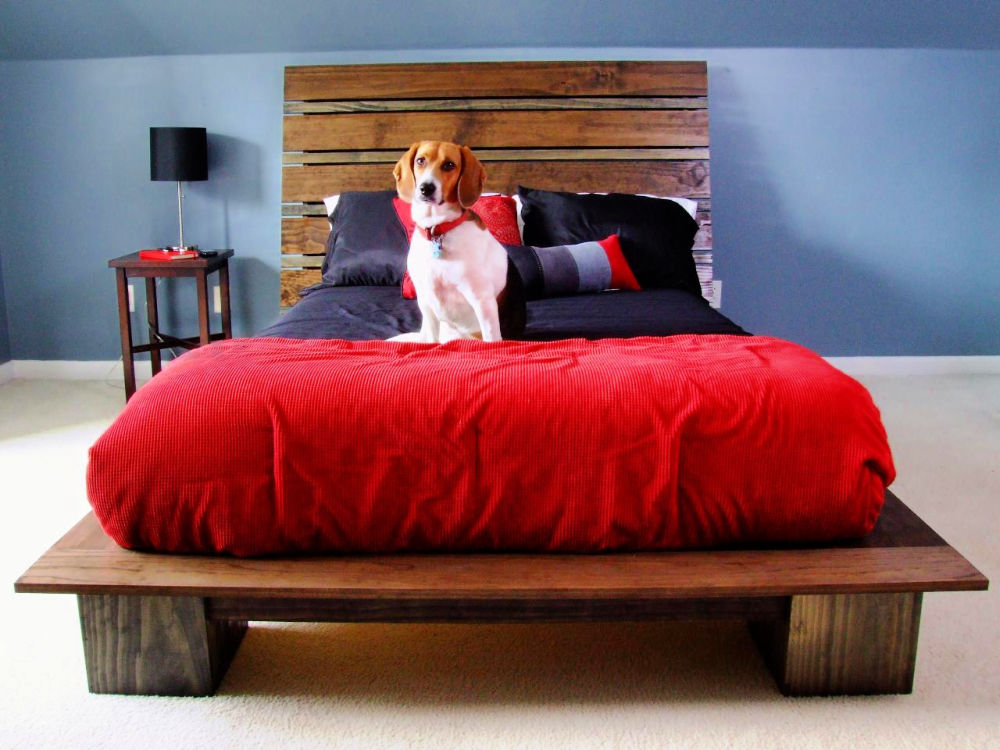 A two in one plan! Not only a platform for your bed but a headboard, as well! This is a special type of platform where the headboard is attached to the bottom. It makes the bed super strong and comfortable. However, it is a bit detailed project with some time consuming attaching involved. diynetwork
10. Platform Bed With Storage
Extra storage is big, yes! Everyone needs it unless you have a massive mansion. If you have kids, then you know the pain of their toys scattered everywhere. Have some extra storage under your platform beds by following this guide, and you won't have to worry about it again! Find the minimalist bed frame here: heytherehome
Do you also need a storage freindly bookshelves for your kids room? These clever DIY bookshelf ideas will make any space look better. Plus, they can all be completed in a just one day or less.
11. Mid Century Modern Platform Bed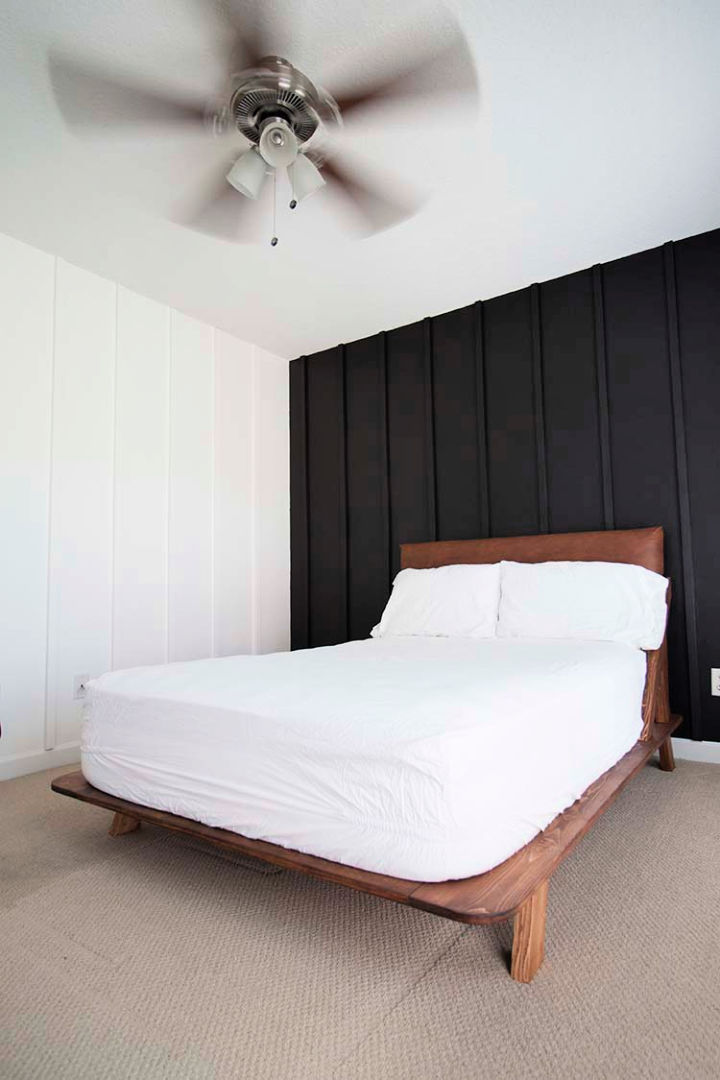 How pretty is this bed? It has a vintage and modern vibe, both to it! This platform bed comes with a headboard, as well. Gather supplies including measuring tape, Kreg Jig, miter saw, drill, jigsaw, and sander. Along with planer, clamps, table saw, and a staple gun are the only tools needed for this complete project! southernrevival
12. How to Make a Platform Bed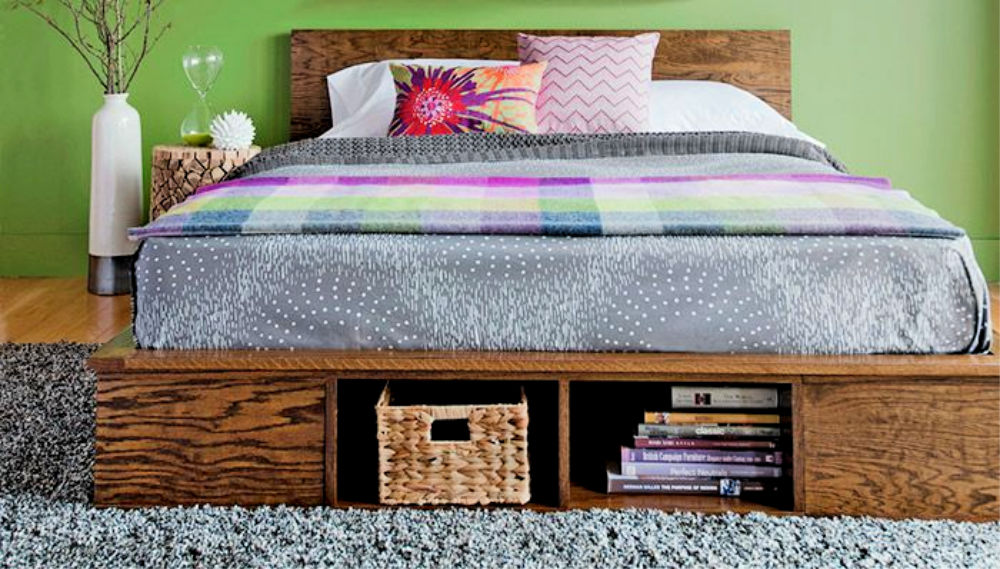 You can make this free DIY platform bed frame from plywood. The dimensions can be customized according to the size of your mattress. The best part about this fabulous bed is the storage it provides. There is a ton of storage space underneath it! lowes
13. Platform Bed Plan For Beginners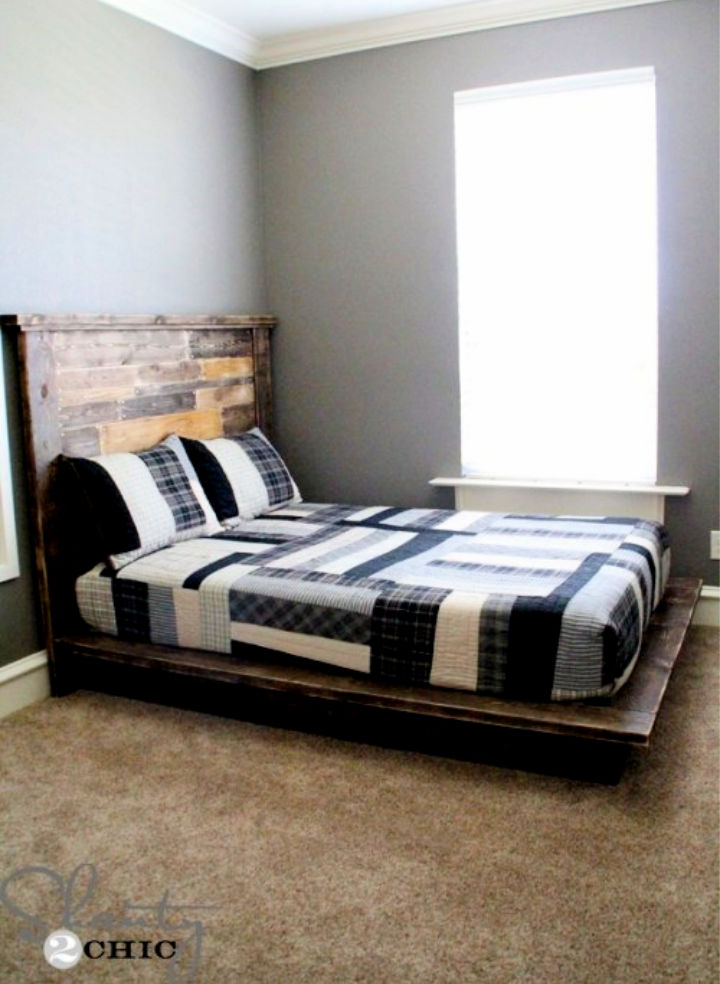 Here's a guide with which you can make a good quality, modern looking bed with a chunky base – in only 55 dollars! These types of platform bed plans look super easy to make, chic and are perfect for modern decoration. A super detailed plan with dimensions and images! shanty 2 chic
14. Platform Bed With Instructions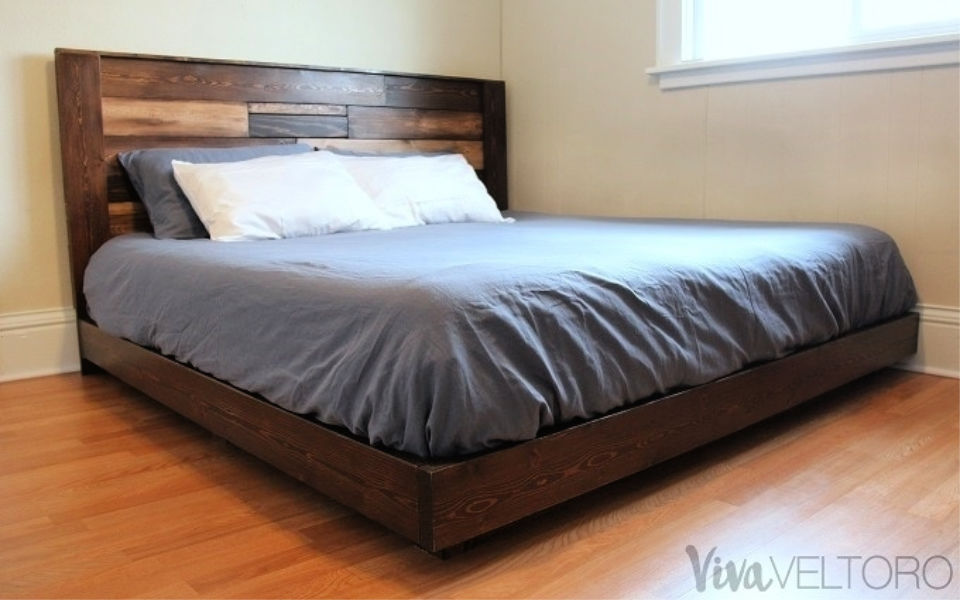 Miter or circular saw power drill, and drill bits, power sander, a square, and a few clamps are the tools needed for this gorgeous platform bed! Follow this easy and free guide to make this DIY bed and get those mattresses off the floor! It may take a while to get it done, but it will be worth it! vivaveltoro
15. Kids Platform Bed Frame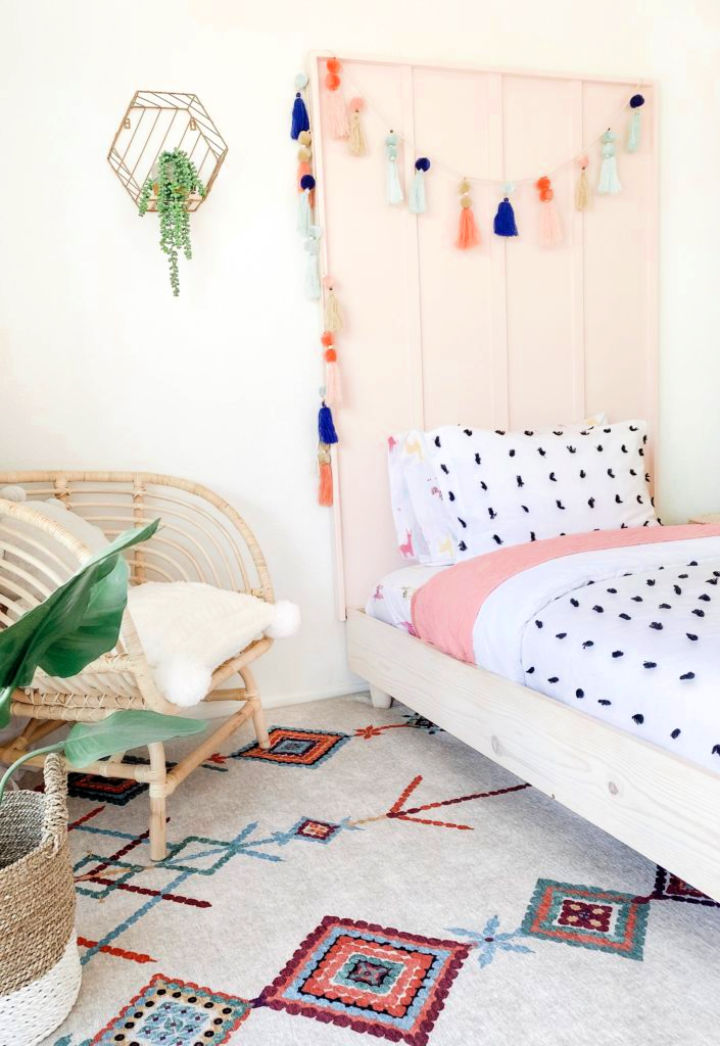 A very simple and straightforward diy queen bed frame project which can be done very quickly! You can probably get it done in one evening. All you need is some dedication and focus. You will love the outcome and will be satisfied with the final result! domesticblonde
16. Kid's Twin Platform Bed with Storage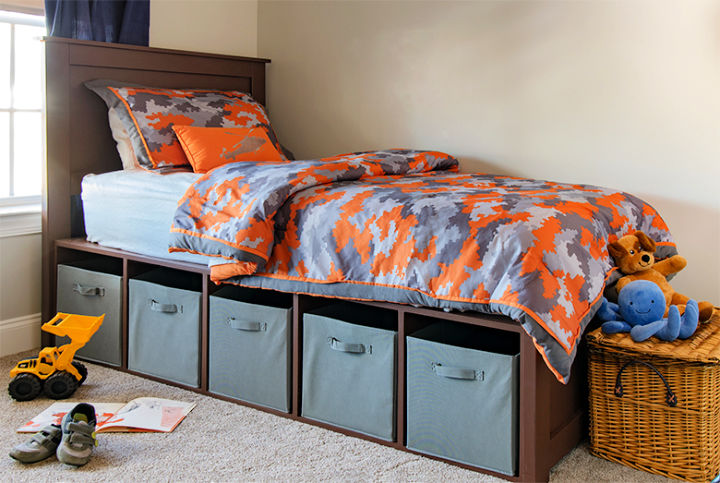 Make this good quality DIY platform bed, which will serve you as a great storage unit, as well! It has a high platform and many boxes underneath to store your stuff. Plus, as kids grow up the fights change to separate platform beds. This twin platform bed can surely help you take care of that. cravingsomec
17. Platform Bed Frame With Storage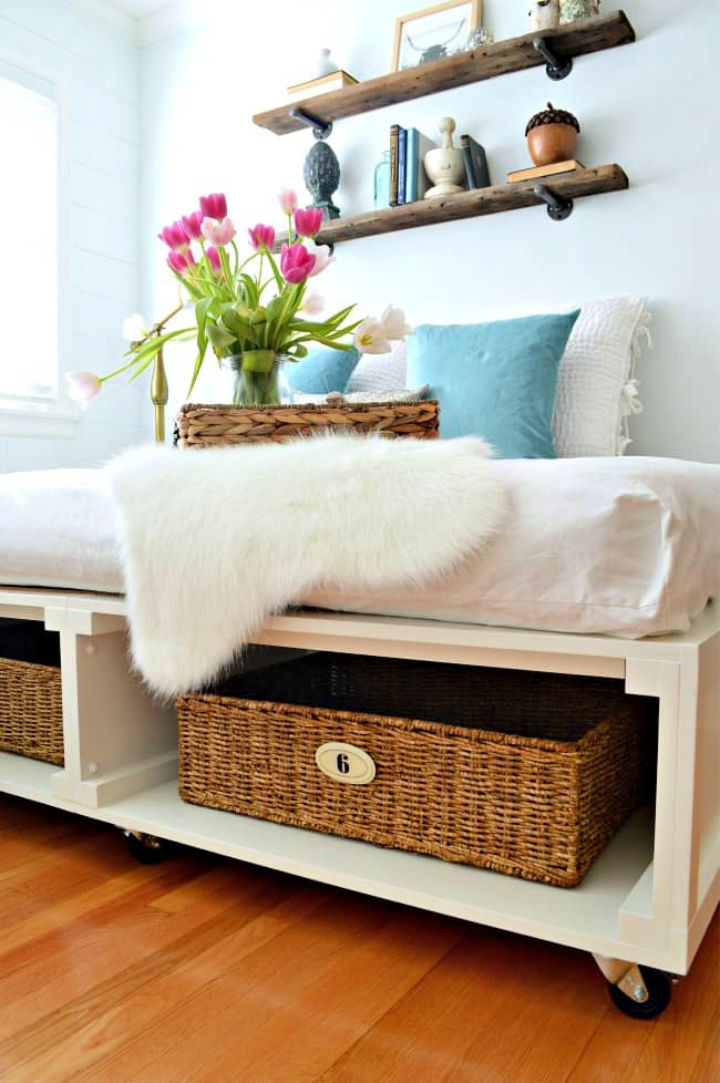 Isn't the combination of platform bed plans and storage just the best? Another stunning low rise bed with a ton of storage space! It has a modern-looking space to it, which is perfect for anyone trying to get into that aesthetic. chatfieldcourt
18. Homemade Platform Bed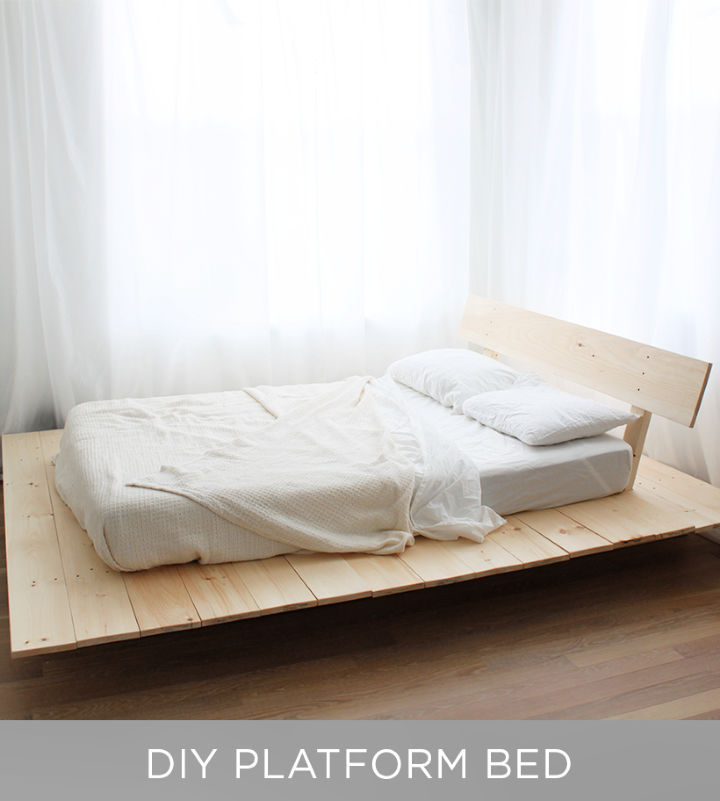 This stunning DIY platform bed frame is made with pine boards and a few other materials. It can be customized depending on your mattress. All you need to do is measure your mattress and match it to the dimensions in this detailed guide, and you're good to go! homemade modern
19. Build a King-sized Platform Bed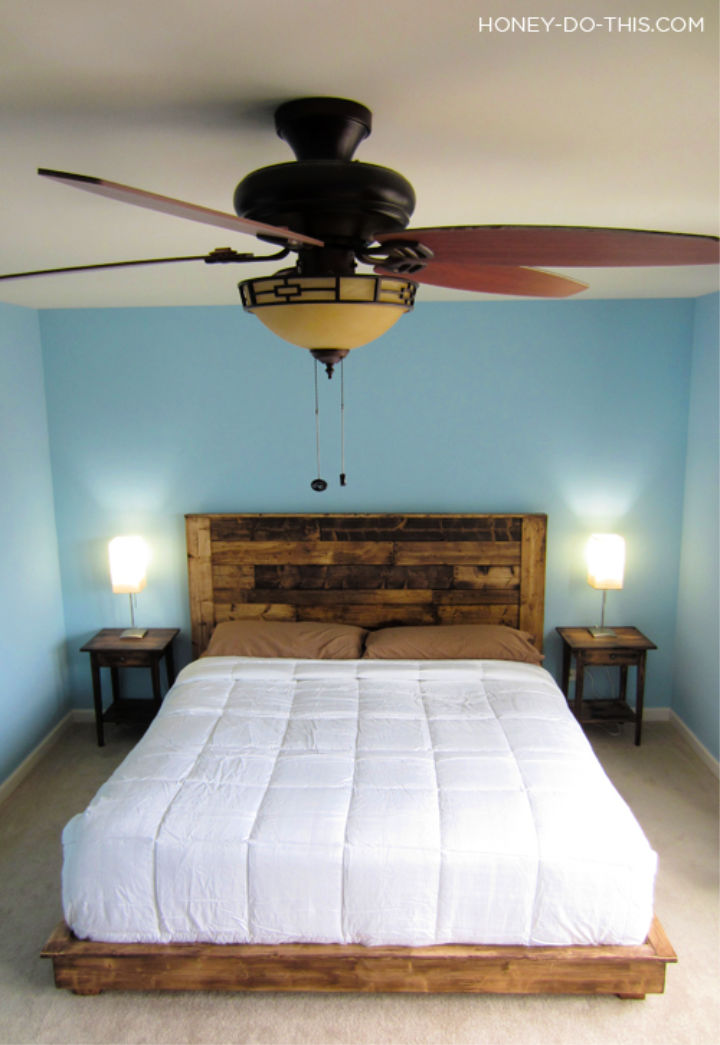 Can't find a detailed guide for a king-sized mattress? Here you go! This is a super detailed free plan! It comes with dimensions, images, and a lot of instructions! You won't get confused again! Get that king-sized mattress off the floor! diywithrick
20. Floating Platform Bed King Size Plans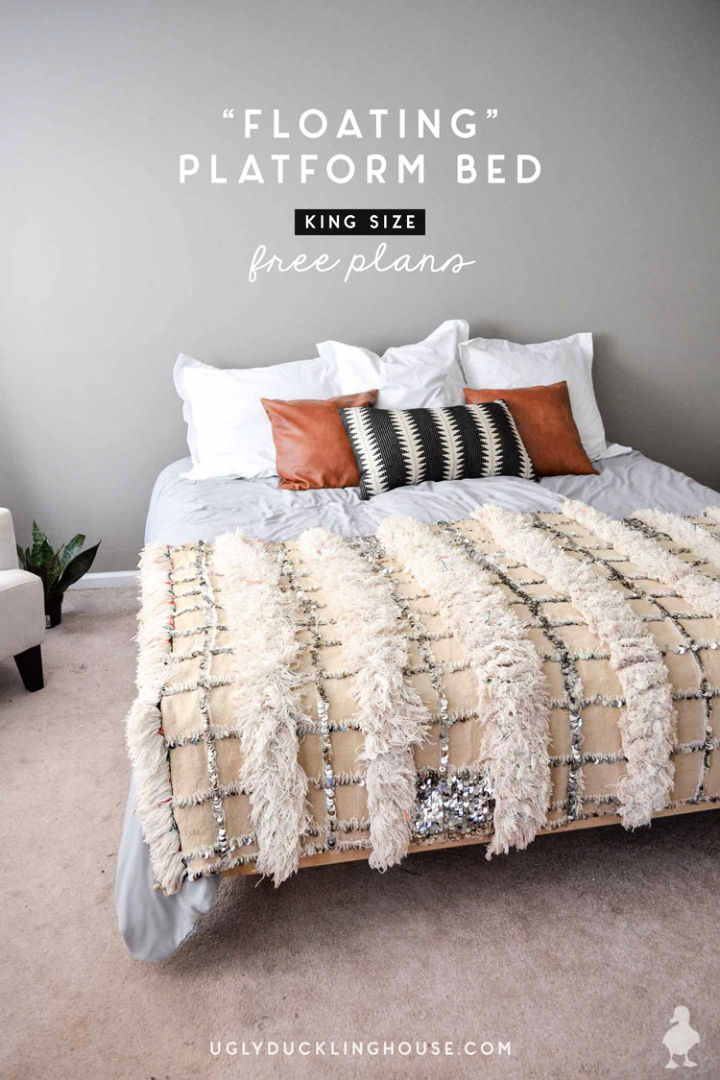 A floating platform bed? It sounds like a great idea! The idea behind this bed is that your mattress will look like it's floating in the air as your platform underneath won't be visible to the public. This free plan is for a king-sized mattress. However, you can customize the size. uglyducklingh
21. Modern Platform Bed for $125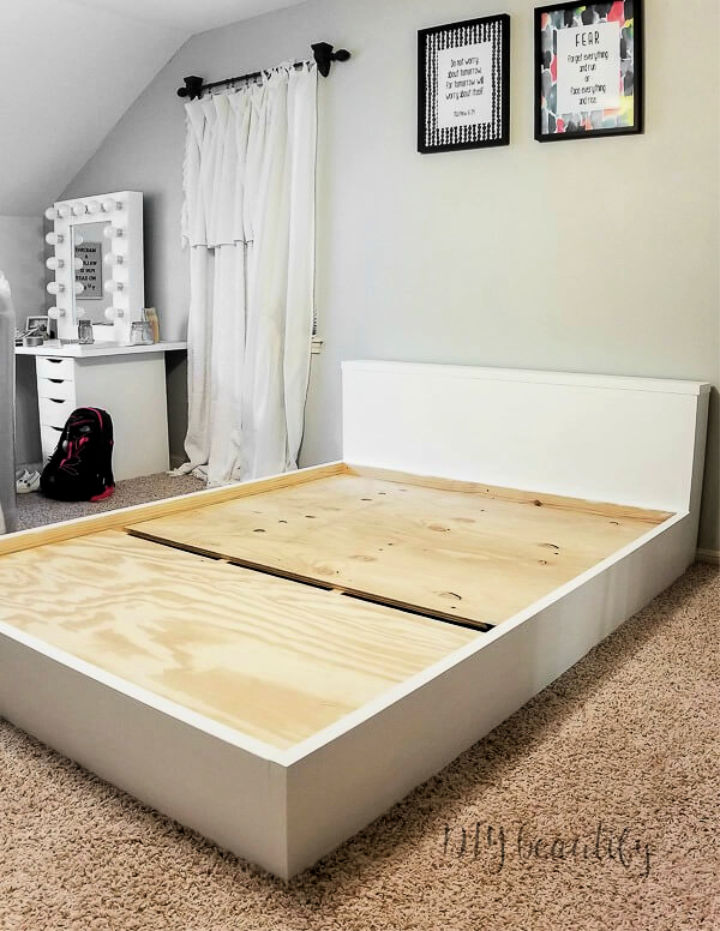 Having plain mattresses on the ground can look a little rough. A great way to make your house look modern, instantly, can be by making a DIY platform bed! Follow this guide and learn to transform your house just under $125! A great deal! Isn't it? diybeautify
22. Platform Bed Plans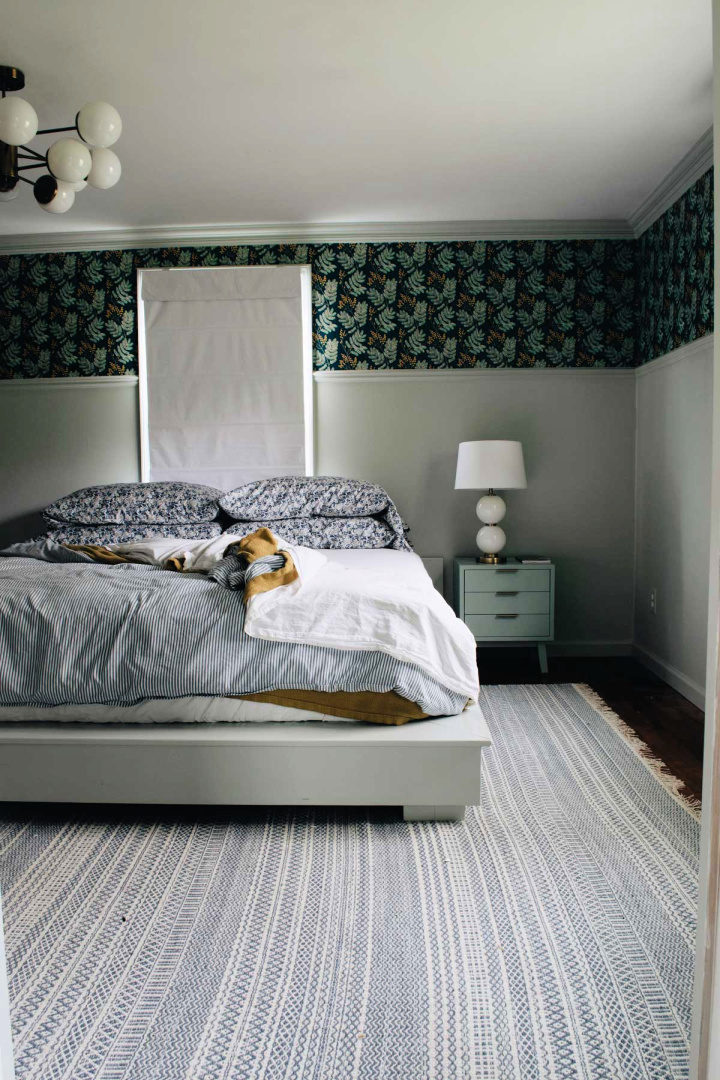 Can't find the perfect sized platform bed at the market? Maybe you don't want to cover your window or just want a low sized or high sized platform bed. A great to satisfy yourself is by making a DIY platform bed! It is a great way to save some coins, as well! rachelschultz
23. Build Your Own Platform Bed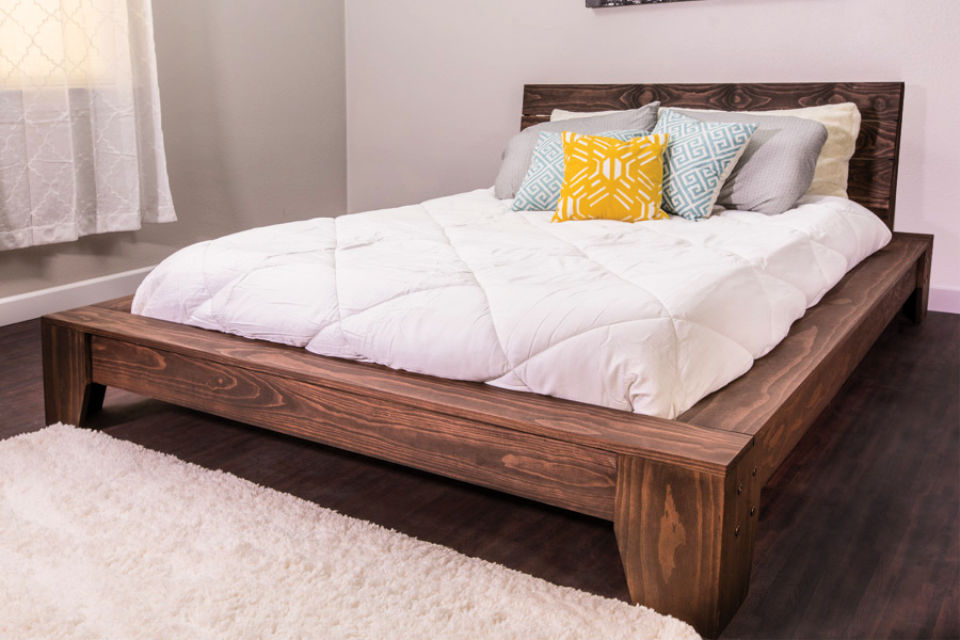 This bed has just the perfect rise to it. Follow this guide if you're not quite sure how high or low you want your platform bed to be. It is a great project to invest your time in if you are trying to save some money. You will have a ton of free time on your hands this summer season, so why not try something new? buildsomething
24. Platform Bed With Drawers
If you're minimalistic and don't like a lot of design and pattern, this is the platform bed for you! It's super chunky and simple. The best way to add some modern chic look to your apartment or house and have a better sleep at night. Plus, think of all the extra storage the drawers can offer. instructables
25. DIY Platform Bed for Under $200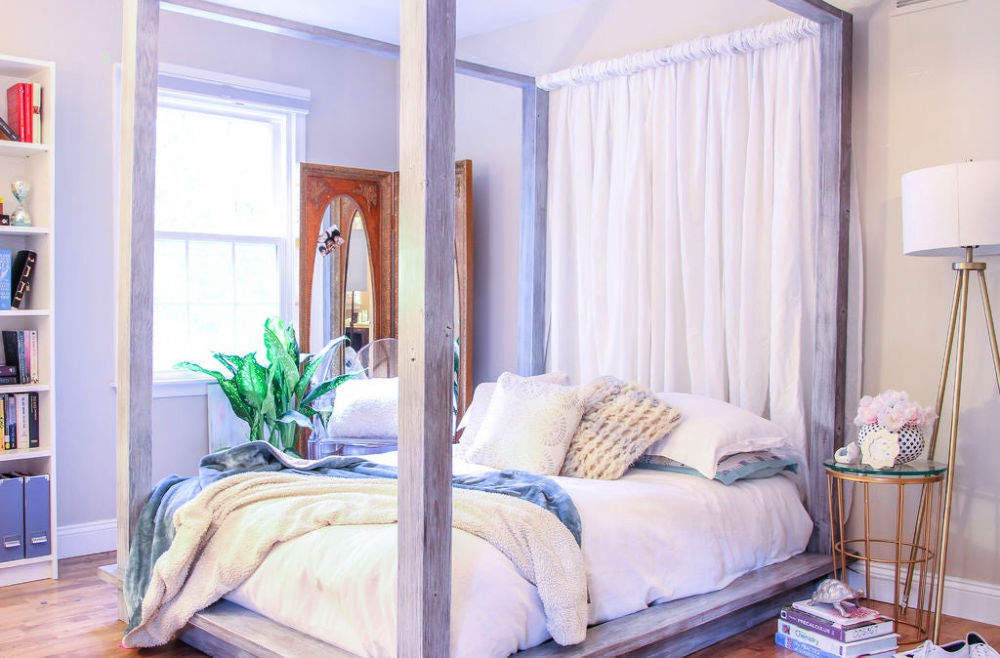 How stunning is this DIY platform bed! Can you believe that it can be made under $200! It does require someone at an intermediate level, so it may take you a while to get it done if you're a beginner. You need to know how to use a few tools, and you're good to go. youtube
26. King Farmhouse Platform Bed
Farmhouses tend to have a vintage feel to them. They are usually designed and decorated inspired by vintage patterns and decor too! To match the feels and vibes of your farmhouse, you can make this free DIY platform bed with storage drawers! reconstruction
27. Toddler House Platform Bed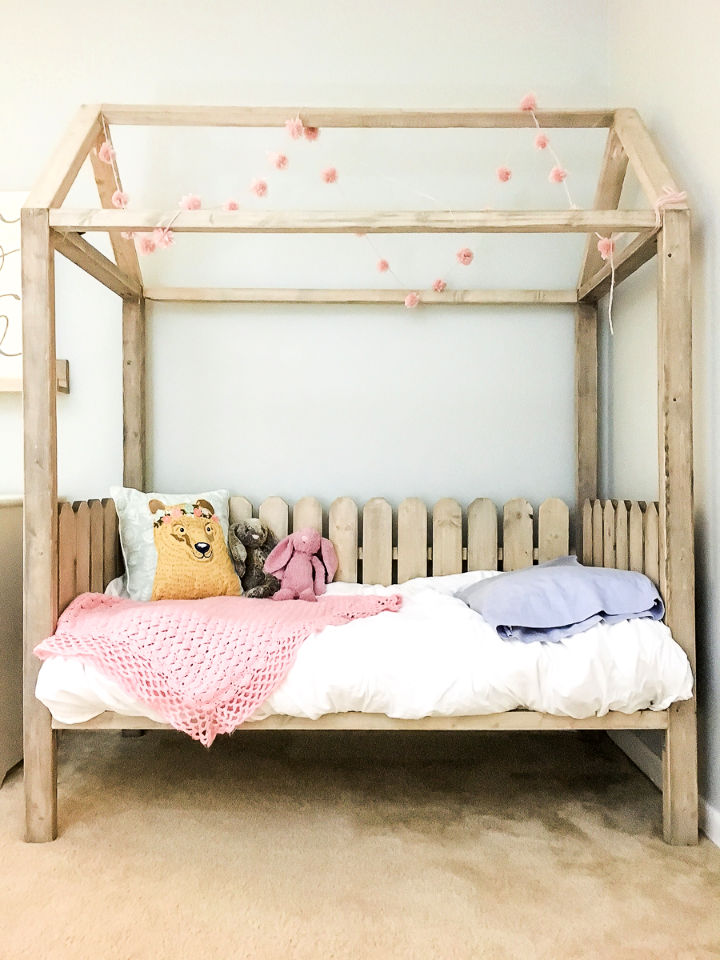 How cute is this platform bed! It has a girly feel to it. If you're into that aesthetic, then this is the bed for you! You can add white bed heets and pink blankets to fit the vibe. This can be made for your kid's bedroom, as well! jenwoodhouse
28. Platform Bed With Floating Night Stands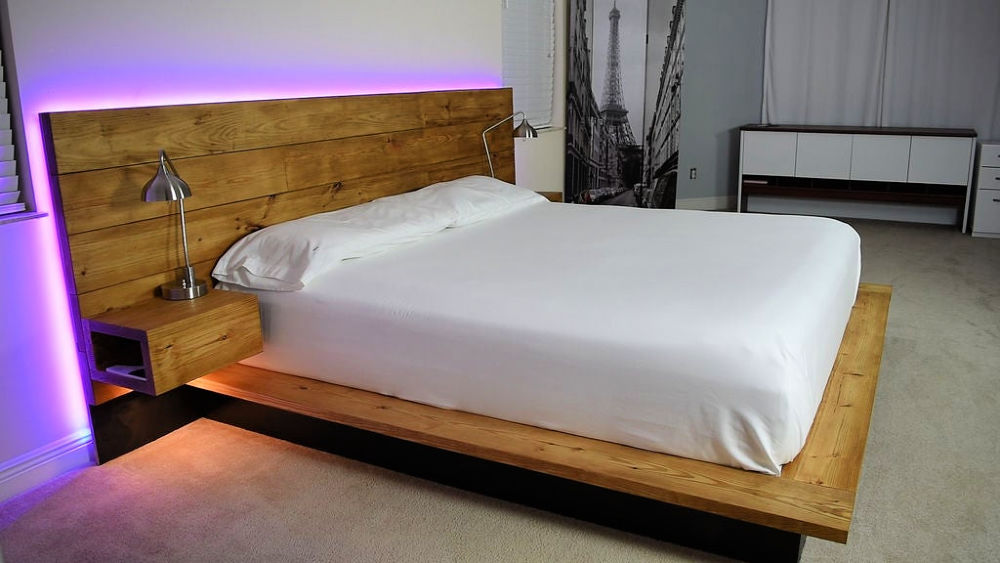 You're going to space a ton of space with this easy to build DIY platform bed. It's a floating platform bed, and the idea behind it is that your mattress will look like it's floating in the air! The best part about it is that there are side tables attached to it, as well, which makes it very convenient! Find free instructions on Itsoverflowing
29. Building a Platform Bed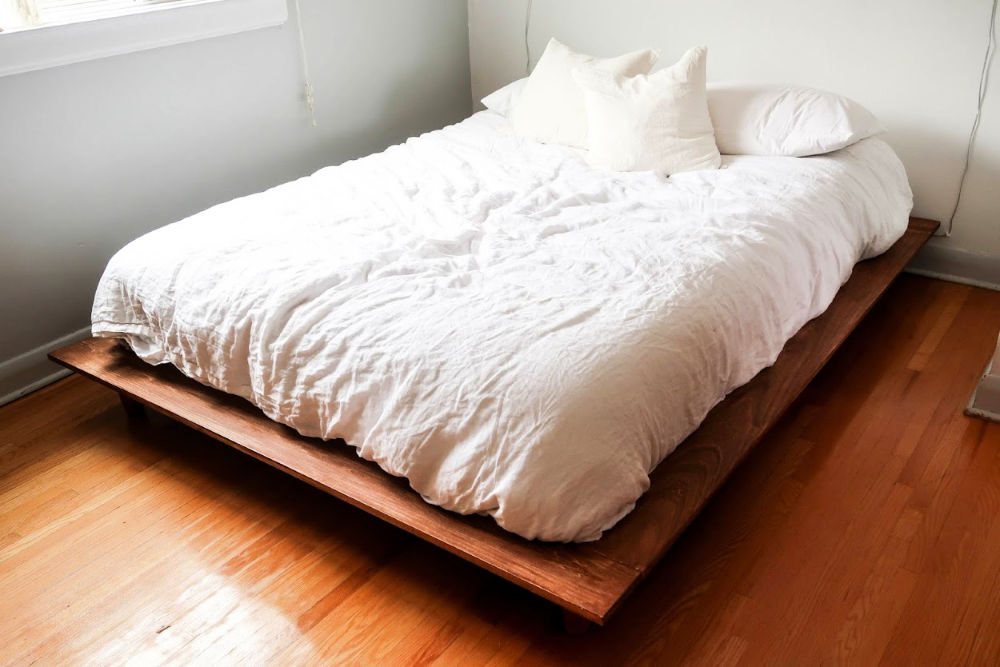 On a tight budget? Want to save some coins? Well, you've come to the right place! This easy to buil guide will show you some ways you can make a DIY platform bed without spending a lot of money. The final results will amaze you and make you feel satisfied. youtube
30. DIY Platform Bed Frame Plans
If you're a beginner and don't know where to start, this is the guide to follow! It has many step-by-step instructions that will not make you feel lost again. This detailed guide comes with dimensions and images, as well! Isn't that just perfect? myoutdoorplans
Conclusion:
Tempted to make yourself a cheap and easy to build simple DIY platform bed? One of the most important things to consider is the size of your mattress and how high or low you want your platform bed frame to be. Make sure to do those measurements before getting started on any of these projects. Summer vacations come with a lot of free time on your hands. Don't get bored again!
Make a platform for each of your rooms, and never worry about getting your mattresses dirty again. So, what are you waiting for? Gather all of the supplies and get started with these free platform bed plans! Once you will be done, it will give you a very satisfying vibe!