What is a Kreg jig? Do you know how to use a Kreg jig easily? Take your woodworking skills to the next level by learning the 10 best ways to use a Kreg Jig system. Kreg jig allows you to clamp the wooden surfaces and joints together, which you can glue after finishing the final cuttings. The Kreg Jig tool will bring great ease in doing woodworking projects, and here you are going to get a full Kreg jig instructions guide to understand the woodworking tools and to know about all the tricks you can play in the woodworking using this smart tool. You are just going to love the ways of using a Kreg jig that will help you in easy doing of woodworking that professionals do. By learning different jigs, you can instantly spice up your woodworking projects.
There are lots of different types of Kreg Jig like R3, K4, K5. These guides will make you an expert in using all types of a Kreg Jig with complete control ever jig you are using. This not end here. The Kreg jig instructions list will also provide hacks on how to easily learn this tool and to do smart alteration that will help in easy adjustments of different jigs.
This Kreg jig is mainly used to drill pocket holes that are a smart hidden way to assemble tight wooden surfaces and slats. Next, you can easily clamp the glued wooden surfaces using this system. So, do take a trip to these ways to learn how to use a Kreg jig quickly.
1. Easy Way to Use a Kreg Jig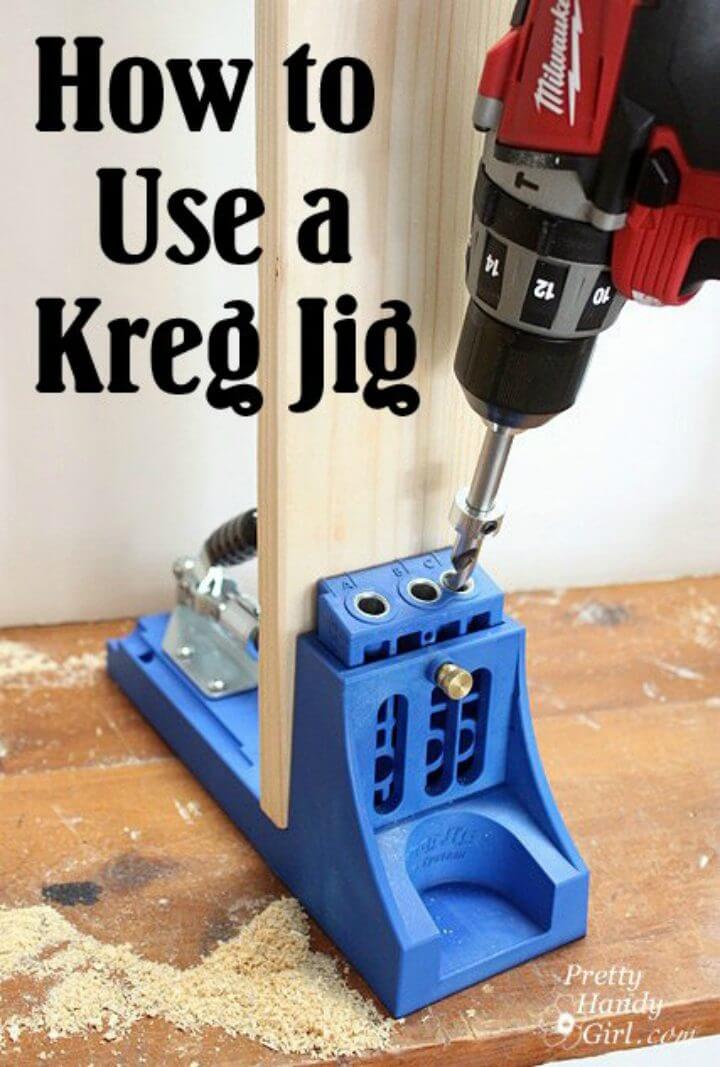 The Kreg Jig is a great tool to use in the woodworking when adding precision is compulsory. Use this to make lovely pocket holes in the wood, and if you need the directions to do so, then get the free instructions from here. The pocket holes will allow you to assemble to wooden pieces without hardware visibility. prettyhandygirl
2. How to Use a Kreg Jig – Comparing the R3 and K5
If you are new to woodworks or to a Kreg Jig tool and just start learning to operate it and use it in lots of different ways to ease yourself in woodworking projects. Don't know how to choose a Kreg Jig that will work for you? Then see here the comparison of R3 and K5. thehandymans
3. How to Use a Pocket Hole Jig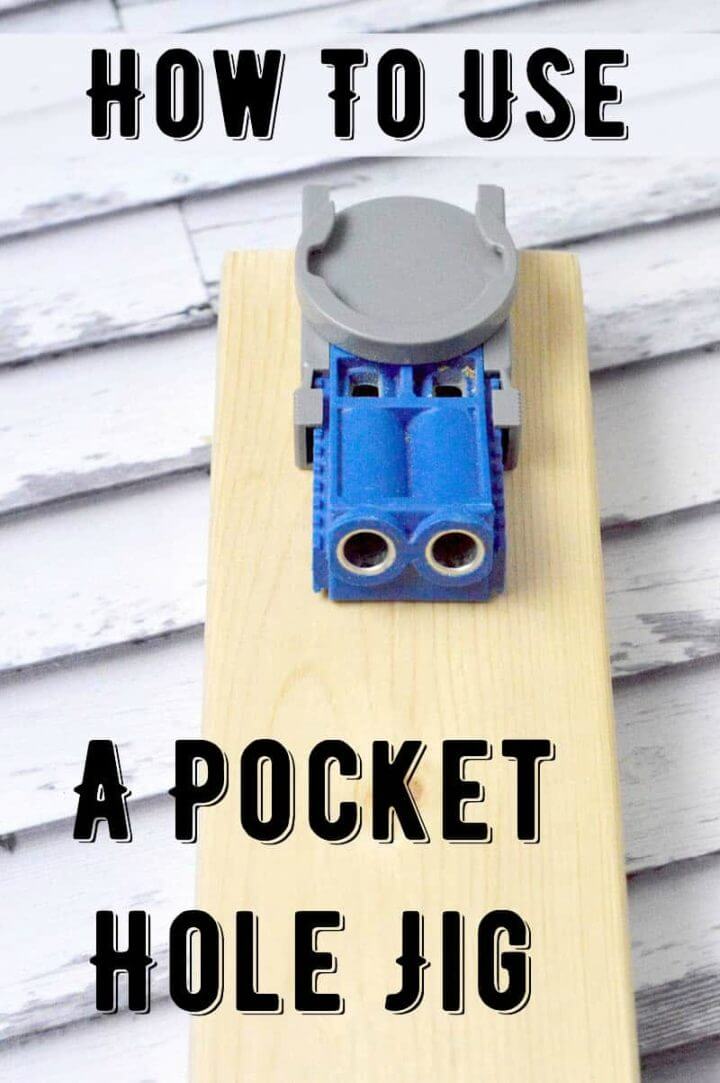 Use different Jigs of Kreg Jig for different types of woodworks. If you are willing to make some quick pocket holes, then learn here how to use the pocket hole jig. It will hold a wooden surface in place and will provide the perfect holes at an angle to drill the pocket holes using a hand drill. diycandy
4. How to Use a Kreg Jig R3
It may be a little daunting for the beginners to operate both the K5 and R3 Kreg Jig. So, if you are not handy at operating the R3 Kreg Jig, then get here the whole tutorial with step-by-step guides. It will make you learn how to use different Jigs for smarter wood works like the pocket hole jig. abutterfly
5. How a Kreg Jig Works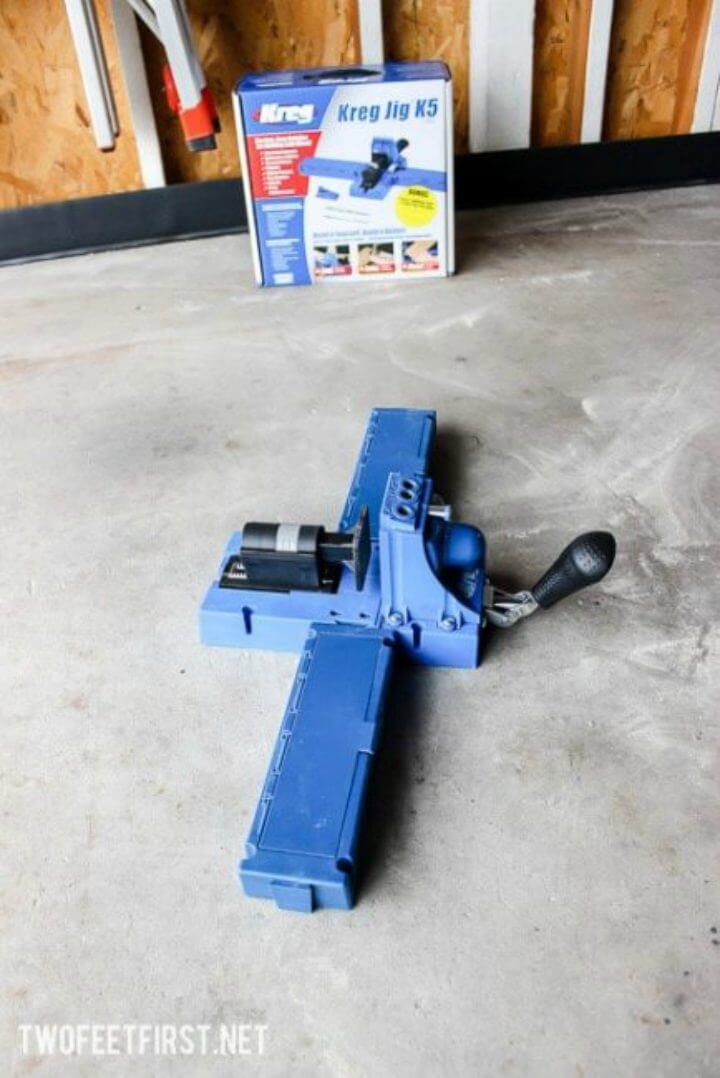 The Kreg Jig is just revolutionary in the woodworks, and you can bring lots of accuracies and precious in your projects using this woodworking tool. Learn how to drill a pocket hole and how to clamp the wooden pieces together so they will in place as long as you want. Details here twofeetfirst
6. How to Use a Kreg Jig to Make Pocket Holes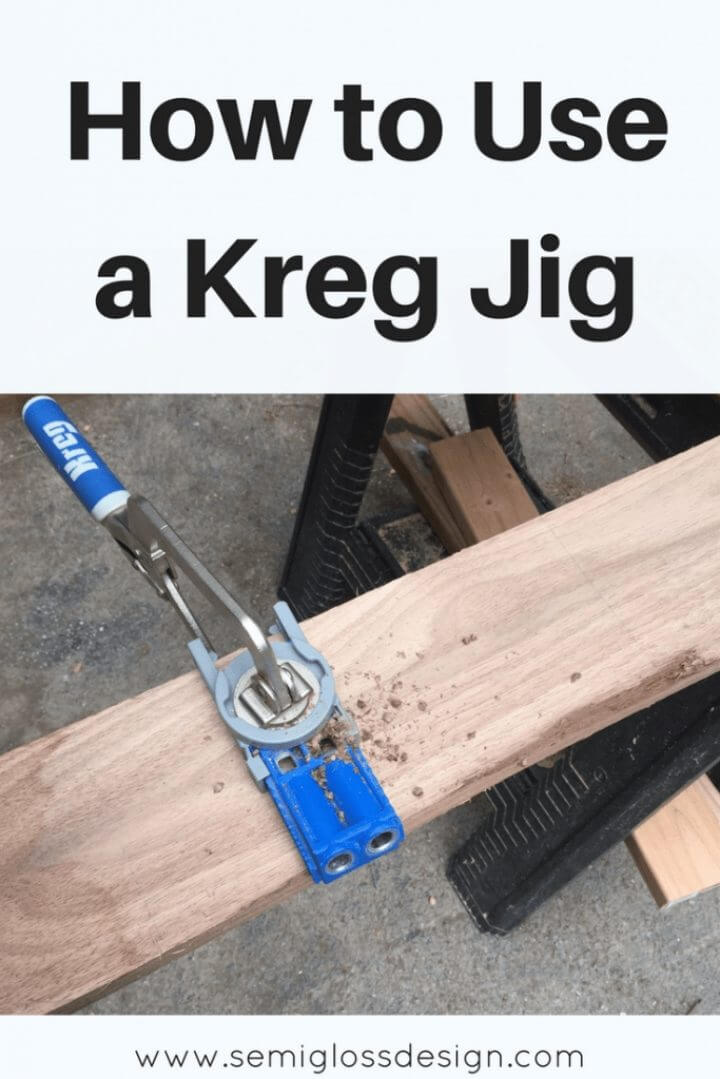 Are you puzzling at using the pocket hole jig of a Kreg Jig tool? Then must get here free step-by-step instructions about how to drill pocket holes in the wooden surfaces using the Kreg Jig pocket hole jig. Adjust the drill bit to correct depth and the jig as well to drill an accurate pocket hole. semigloss
7. How to Use a Kreg Jig
There are different types of Kreg Jig like mini, R3, K4, and K5 Kreg Jig systems, then get here the free how to use a kreg jig guides. It will help to clamp the wooden pieces easily and to drill the pocket holes like a pro. They will bring a lot of accuracy in your work. myrepurposed
8. Modify Your Kreg Jig for Easier Use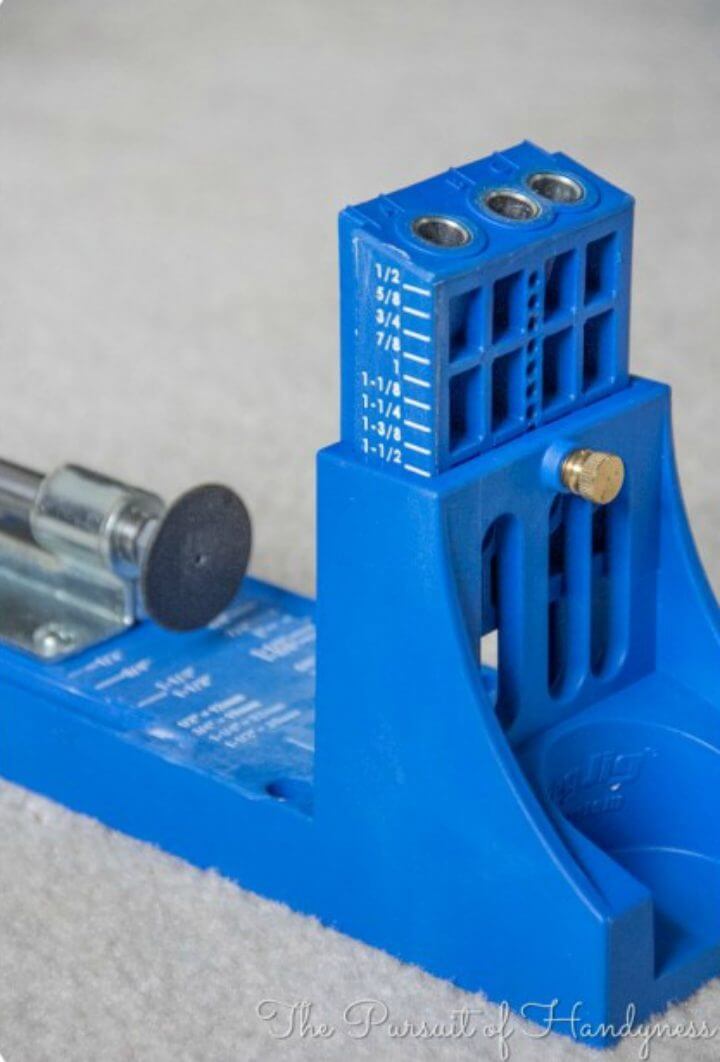 Make quick changes in your Kreg Jig so you can work on it more accurately. If you are can't read out the numbers and marks on the Kreg Jig Systems, then just use a paintbrush and white paint them using white paint or bush so they will be more visible to eyes. Details here sawdustgirl
9. How to Use a Kreg Jig – Beginner Friendly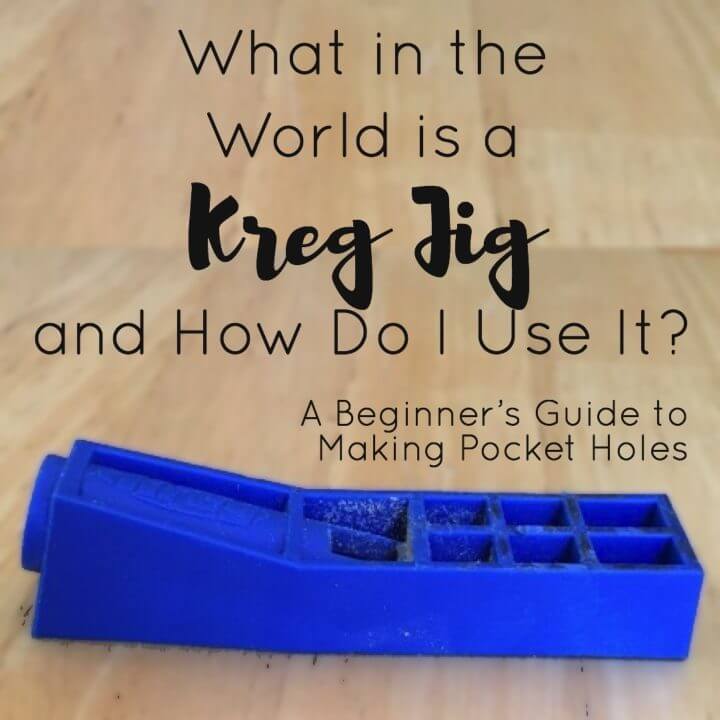 Learn to operate the entire Kreg Jig system here. First, know about all Kreg Jig components like a drill bit, jig, depth collar, Allen wrench, clamp, table, drill, and long power bit, next start learning their uses. Learn here all the guides with easy to follow picture instructions. Details here hotmesshouse
10. How to Set Up a Kreg Jig
While first time using the Kreg Jig, you may puzzle at how to use it like a pro. So, get here easy Kreg jig instructions about how to use a Kreg jig while intending to drill a pocket hole or to clamp the wooden pieces or surfaces together. Details here build-basic