A cookbook or recipe book is a big must-have when taking steps to organize your kitchen life! So, create your own free printable cookbook at home with these 15 simple DIY recipe book ideas that will share all the smart and creative ways to design a recipe book! We all love to keep track of our favorite recipes and to note down the recipes that are favorite to our kids, friends, and the whole family! So, there comes a recipe book for a great rescue. It will provide different sections and categories to organize all like your cooking thoughts, precautions, and most favorite recipes! Just explore these 15 DIY recipe book designs and learn to see what DIY creativity has done to make quick and beautiful recipe books! Most of these recipe book ideas involve using a minimal budget and effort to achieve professional cookbooks at home!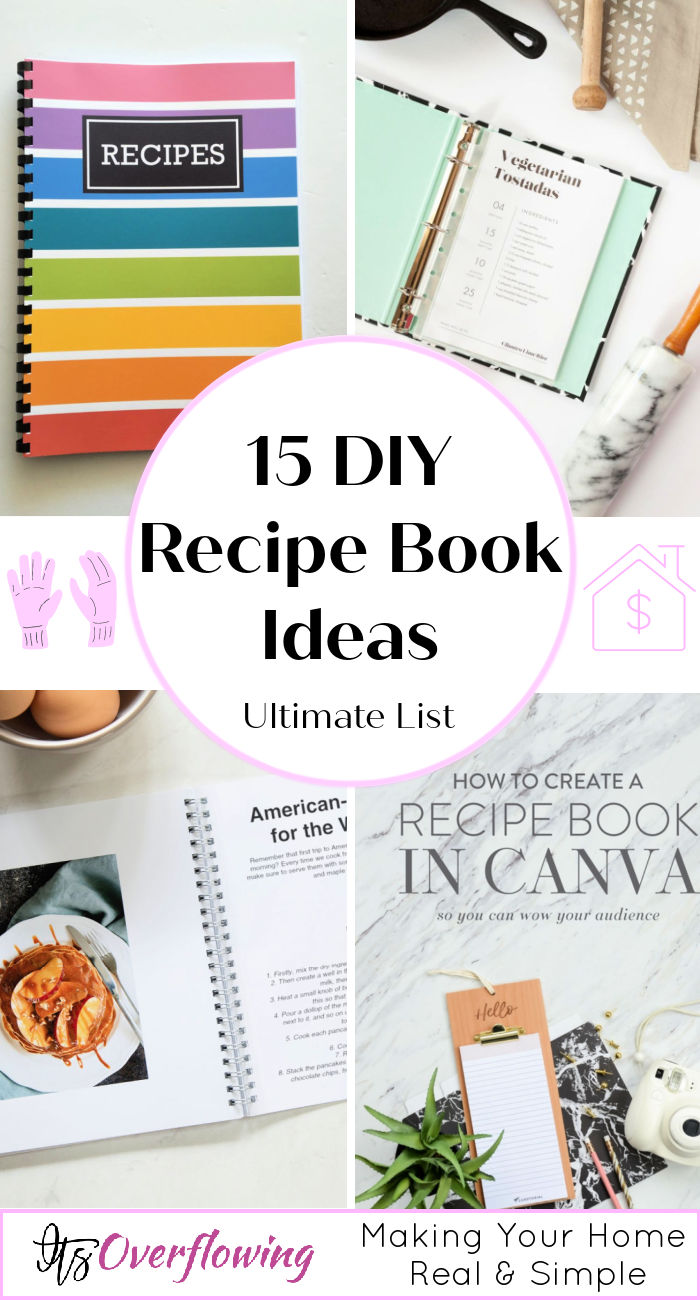 Learn how to make a recipe book. Not merely making the recipe books, you will get the free diagrams, visual tutorials, and instructions also about how to redecorate, embellish, and design your recipe books! You will get details about how to make custom decorations using a Cricut machine too! Finally, you will grab the full instructions about how to use a Canva and your printer to make a super beautiful DIY Cookbook!
This not end here, this collection involves projects too about how to make a recipe book using a scrapbook, photo album, spiral book of index pages, and A5 bullet journal! Take a round of all these DIY recipe book ideas to gain a whole bag of tricks to make a cookbook!
1. Super Simple Recipe Book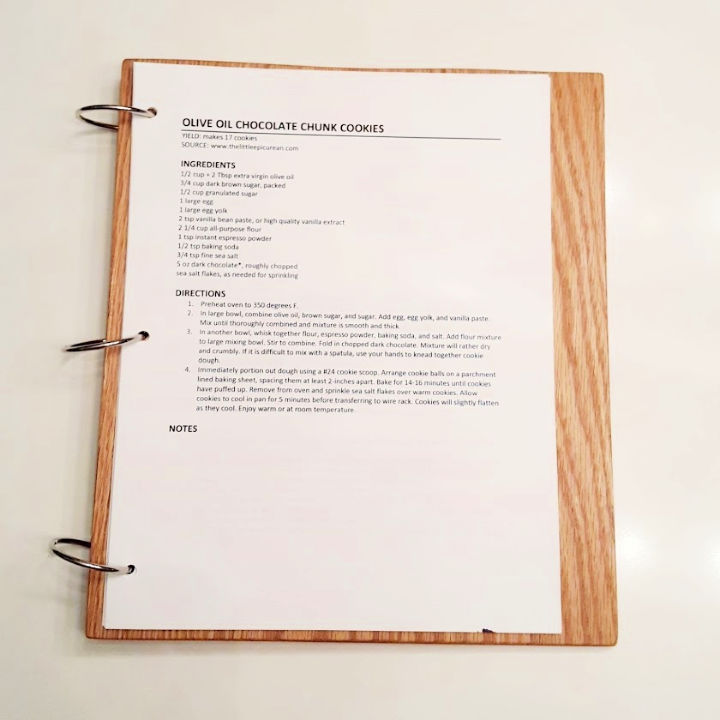 A recipe book allows you to cook like a pro, and it allows you to keep the things and steps in mind! Make this super simple recipe book using thin plywood or 10" x 24" panels of 1/8" thick red oak, binder clips, and regular 8.5" x 11" papers! Give a nice wood finish to your wood panels! Details here plasterand
2. Simple Recipe Book
Wishing to make a recipe book to note down your favorite meal recipes? Then grab here the free recipe book template that you can download and fill in the Adobe Reader easily! Just fold it in half and place it in the sheet protector and fill up your binders! Make you sure you have printed it out in 8.5" x 11", the regular paper size! jaymeesrp
3. How to Make a Recipe Book
You need to be smart enough to use the color printer before you get busy making this rainbow color striped recipe book! Get the guides here too make the rainbow colors POP using an inkjet printer! Print out your recipe book covers on cardstock, add clear covers and finish with the GBC comb binding machine! allaboutplan
4. DIY Family Recipe Book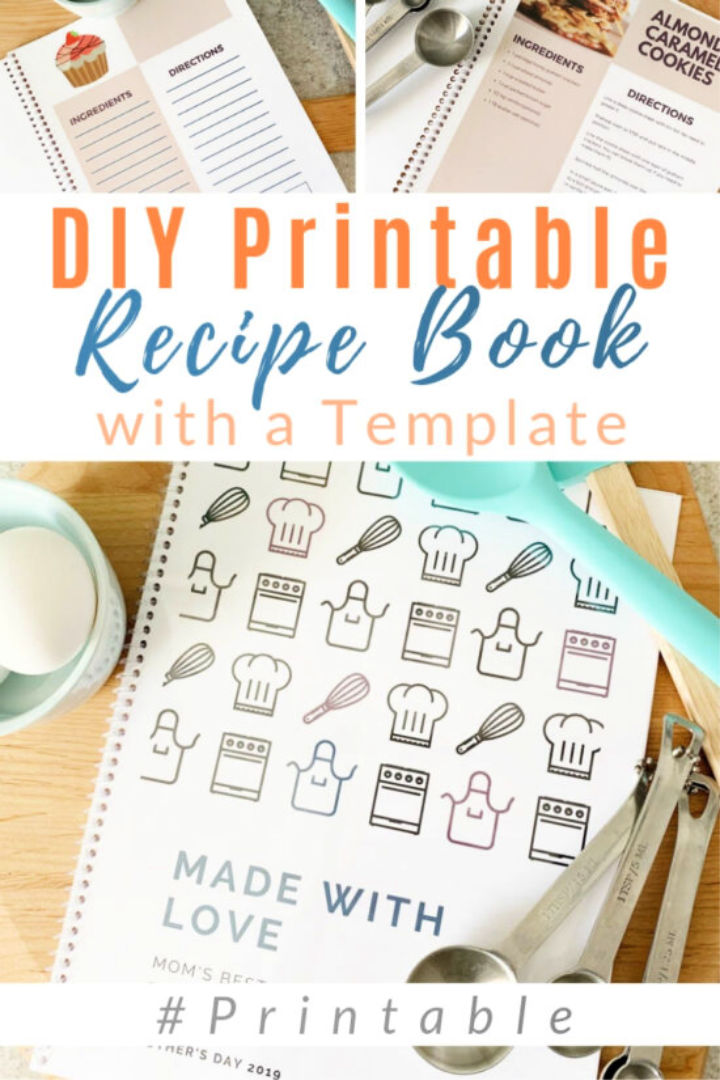 Write down all your favorite family meal and snack recipes in this family recipe book that you can decorate in your own way! Making this recipe book will cost you less than $14! Here all you need a free version of Canva to make this family recipe book! Details here diypassion
5. Handmade Recipe Book
Make fabulous new recipe books, also using the old and vintage recipe books. You can easily grab it from the thrift stores! Add up with the new organizer tabs, make them with thick cardboard! Next, just label the tabs and gain a flawless recipe book to start note down your recipes! Details here abeautifulmess
6. DIY 10 Minute Recipe Book
You will surely fall for this recipe book that will be ready in 10 minutes only! The project is all about the 10-minute transformation of a Dollar Store composition notebook! Just transform it into a lovely recipe book suing one sheet of wrapping paper, decoupage paste, Americana acrylic writer paint, and raffia ribbon! Details here picklee
7. DIY Fall Recipe Book
It will be a great pleasure to write down your recipe in this recipe book with your hands! Make it with a spiral book of index cards and use the colorful sharpies to code the color categories! This recipe book comes with 4 categories, but you can go with more if you like! Details here thegirlcreative
8. DIY Cookbook – Family Craft Fun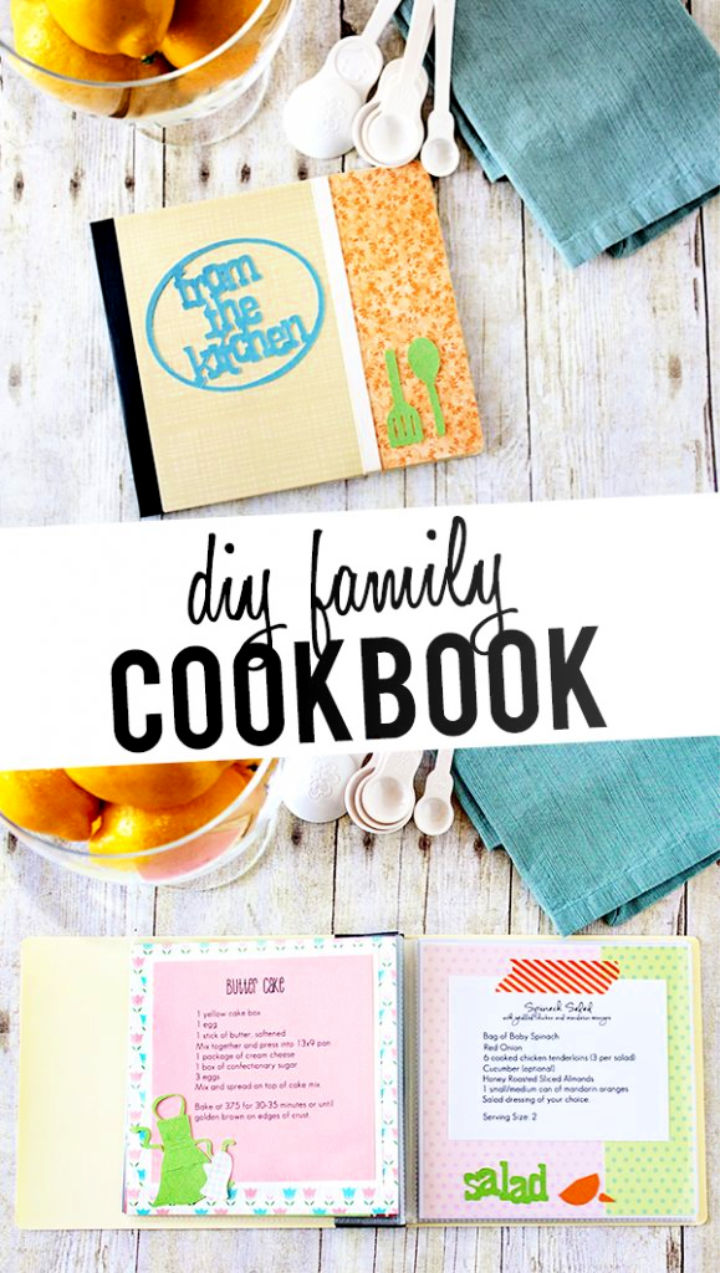 Use the scrapbooks and your scrapbook techniques also to make fabulous cookbooks at home! Make this recipe book using a scrapbook or a photo album, make sure it comes with 6×6 sheet protector pages! Adorn your recipe book more using Cricut embellishments and washi tape and also custom stickers! Details here livelaugh
9. Family Memories Cookbook
For making this family memories cookbook, you need a laptop, an online cookbook template, and a Canon PIXMA MG7120 inkjet printer! One of the easiest cookbook project that everyone can do with great ease! The finally completed recipe book can be given as a sweet handmade gift too! simplystacie
10. Creating Your Own Recipe Book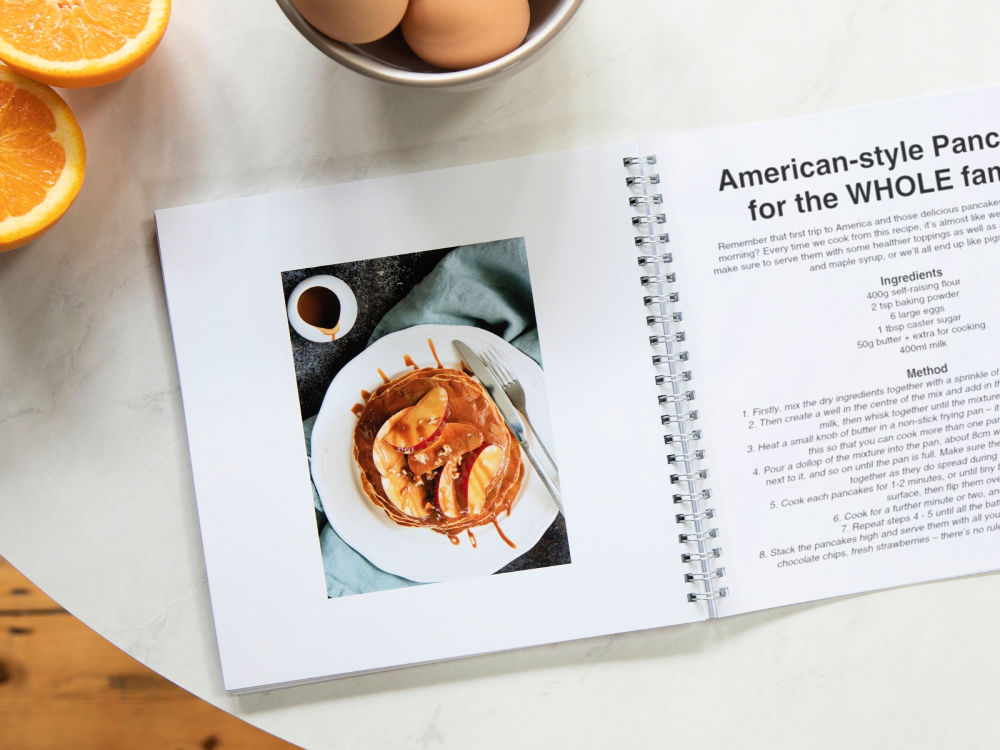 Are you brainstorming to make a great recipe book? Then get the free guides here to make a recipe book like a pro! Just gather your recipes, pick a theme, and plan a custom book to make this flawless recipe book! Add custom categories and labels to organize your recipes and cooking thoughts! Details here photobox
11. How to Create a Recipe Book in Canva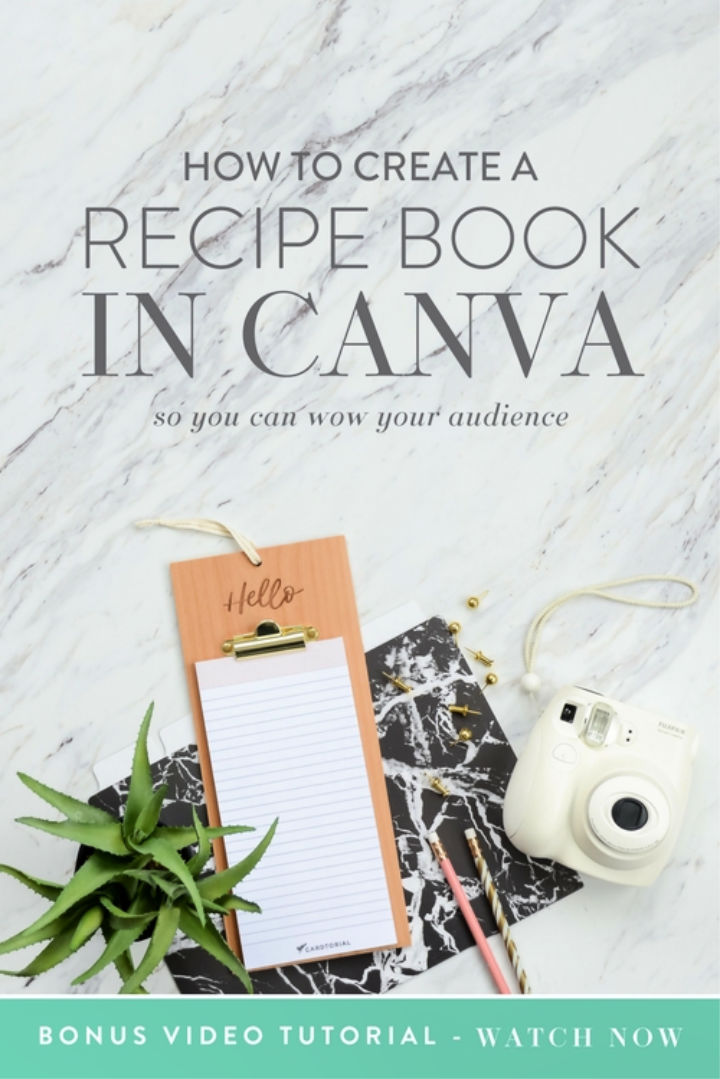 Canva is an online software that allows you to create amazing design templates! So, why not use it to make a quick lovely recipe book too! Just learn a little to use it, start designing your templates, and finally print them down to make a bizarre recipe book! Get inspired by the given sample! Details here bossproject
12. Homemade Recipe Book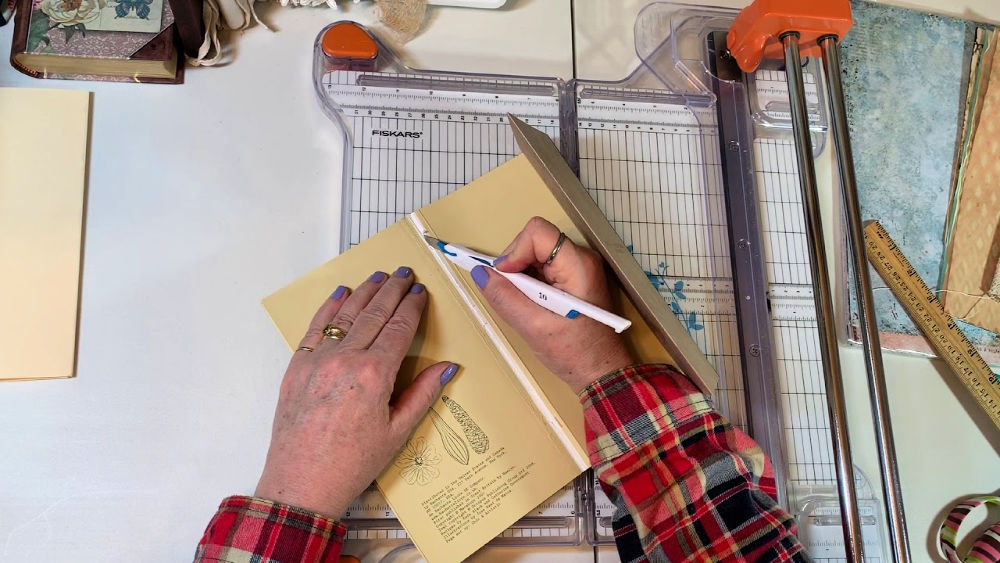 Willing to be an expert in making quick recipe books like a pro for friends and cooking lovers at home? Then get here the free video instructions to learn to make a recipe book from start to end! You will be guided through each step from making and designing your recipe book! Details here youtube
13. Recipe Bullet Journal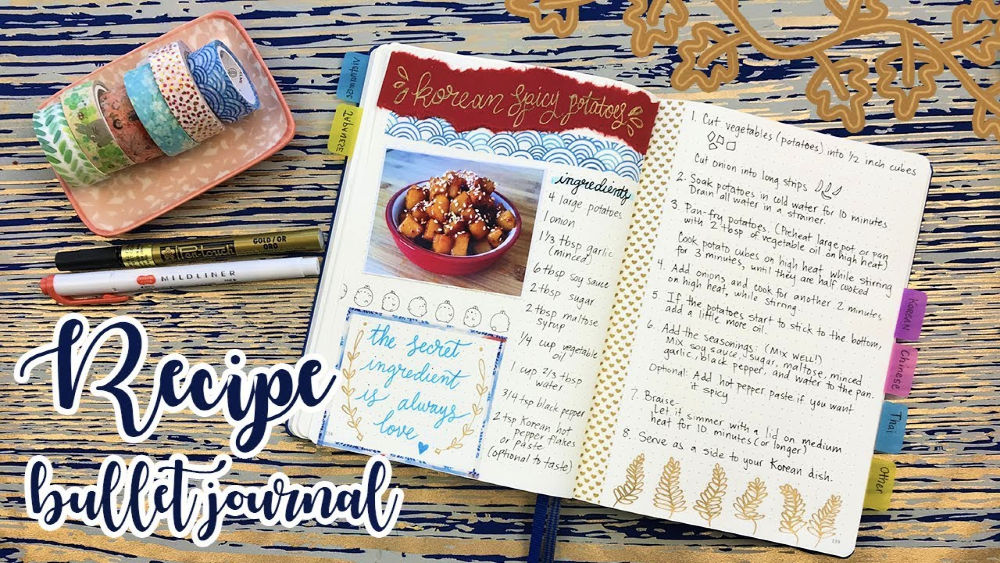 Make this bullet journal at home that will help keep a good track of your recipes for sure! Grab the wash tapes, zebra mid liners, tab dividers. Sharpies and pens to add titles and headings, printed out recipe photos, adhesive tape, and A5 bullet journal! A one of the best DIY Recipe Book Idea ever! youtube
14. Home Sweet Home Recipe Book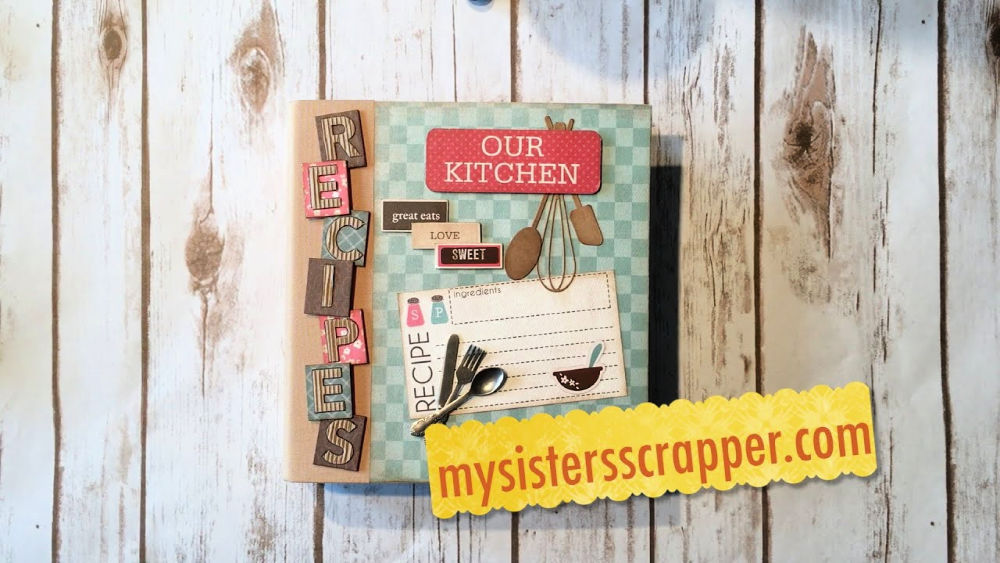 Another quick make recipe book, the home sweet home cookbook! It has a front cover designed with the design paper and back cover with apron print paper! For enchanting letter name, use the American craft corrugated thicker's alphabet stickers! Add the letter with a design paper base and then with a chipboard bottom! Full details here youtube
15. Decorating Your Own Recipe Book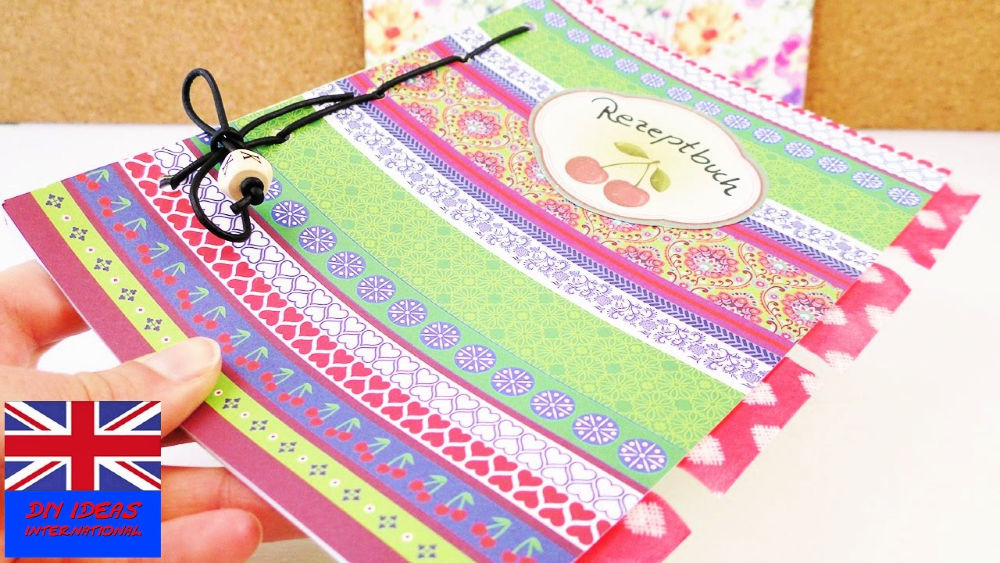 Get here guides here also about how to redecorate your recipe books like a pro! Use the custom labels and add them on the front cover, just a monogram or logo! Next, choose the wash tape with amazing design print to fold over the pages to add lovely categories! Full instructions here youtube
Conclusion:
The recipes that you, your family, and friends love should always be noted down in a recipe book! So, you can make them any time with the same taste to please your beloved ones! This demands to have a recipe book! Buying a recipe book may get expensive, and there are chances that it will not fit your custom needs!
So, why not make your own special cookbooks at home with these DIY recipe book designs that are much doable and affordable! Use your art of computer designing and scrapbooking to design your cookbooks like a pro! Here you will get the smart tips for planning, designing, and decorating your recipe books in an expert way!