The dragons, the mythological creatures, are great fiction too. They are often to read about in the fiction books, and the fictional dragon movies are going to be a big hit on the internet. Along with the bookish and movie dragons, there will be a huge list of fans of Origami Dragon. Time to fold the paper to achieve the best looking 3D paper models of dragons will be all from a unique toy to a gorgeous decor to a sweet handmade paper gift. You can fold the paper in several different ways to make an origami dragon. See all the popular ways in this list of 10 easy Origami dragon instructions that may look intimidating to fold but actually are great Origami Projects for advanced beginner and intermediate skill levels. These paper dragons are one of the best things you can make using folding paper art.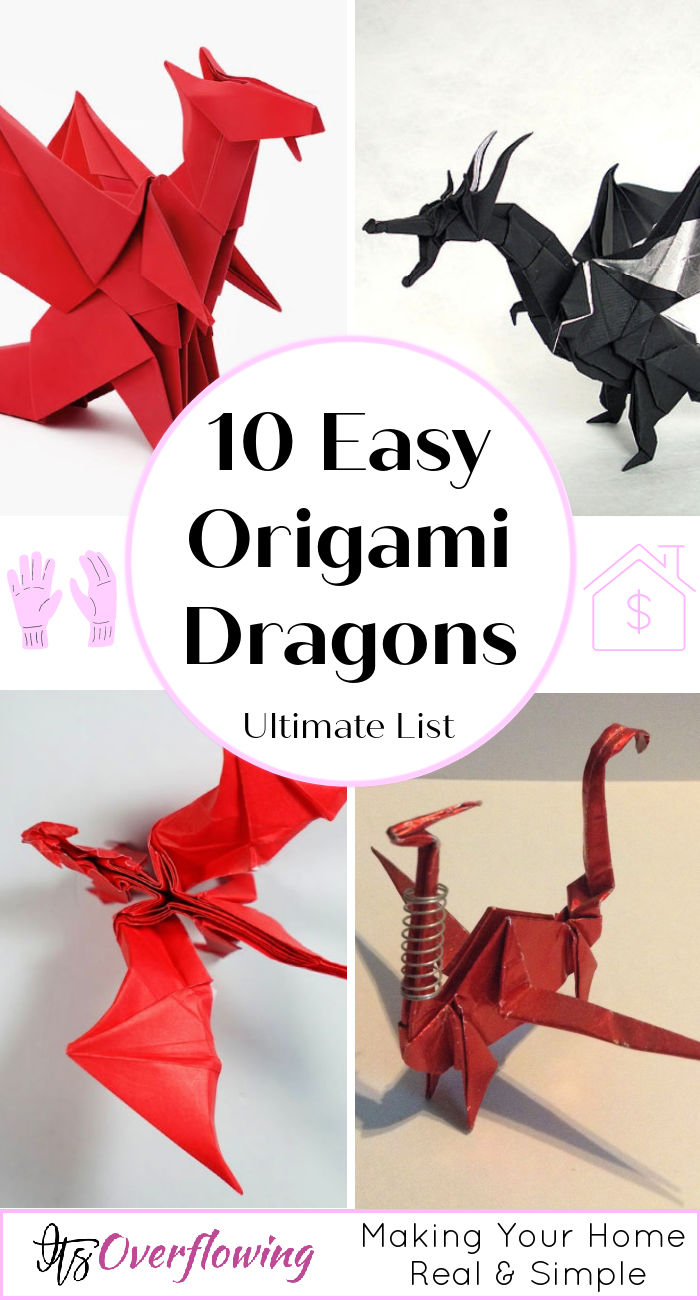 Folding a paper into a creative 3D model of an object that is in your imagination or in eyes, has been a great Japanese art form called the origami. Now it is worldly popular and has become a modern art form that keeps your mind busy to think like a genius. From simple to a fiery dragon, you will get step-by-step instructions, diagrams, and visual tutorials for all types of origami dragons. They will make a sweet handmade gift too for little kids living around. Just browse this list of 10 easy origami dragon projects and see how you can fold a paper in different styles to achieve a dragon.
1. Make An Origami Dragon
Time to make 3D paper models of your favorite dragons! Don't know how to fold a paper for a dragon origami? Get here free step-by-step video instructions about how to make a dragon! Start by folding a red paper square diagonally and horizontally to get the creases! Tutorial here youtube
2. Realistic Origami Dragon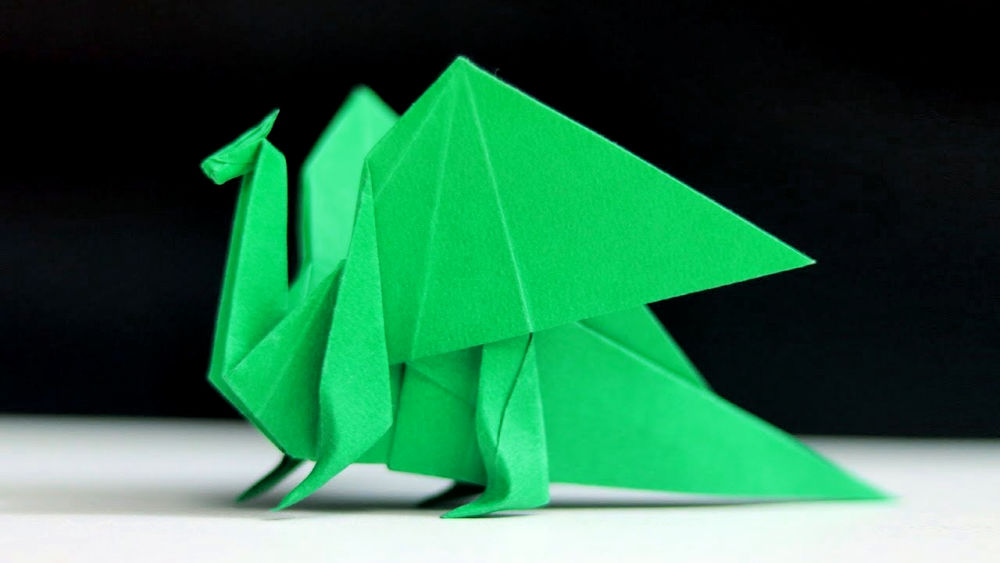 This paper origami dragon looks much near to reality and will be a real visual delight to view on a decorative shelf! Make this realistic dragon using a 10" x 10" paper! Fold the paper in half from both sides and then diagonally to get the folding creases! Next, fold for a paper dragon! Details here youtube
3. Fiery Dragon Origami Instructions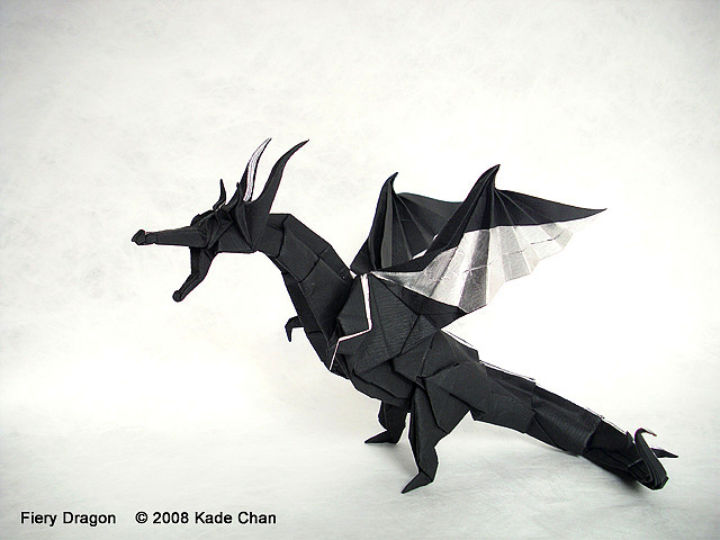 This origami paper dragon model is award-winning and will make a superb handmade gift! This fiery dragon will be a big center of attention for the kids and is a creative origami achievement that does nothing but impresses! Fold a square paper piece along the diagonals and unfold to start making it! kadechan
4. Simple Origami Dragon
You will surely love creating this fantastic easy dragon that is simple yet beautiful! Grab a 6" x 6" paper to fold this dragon, and you need a foil paper and single-sided paper for this dragon project! It will only take 10 minutes to fold this dragon, depending on your skills! instructables
5. How to Make Dragons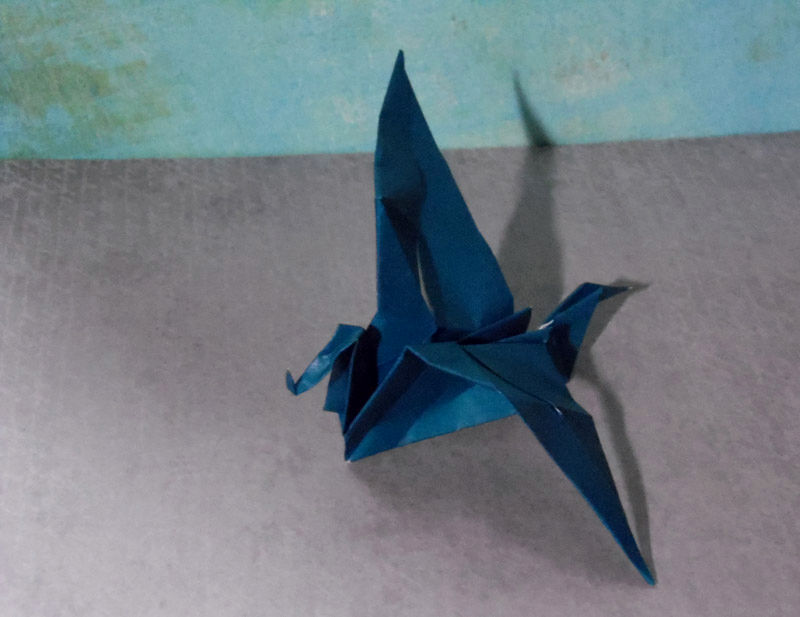 The dragons are great mythological creatures that are great fiction too! So, why not pay some attributes to dragons by making some quick paper models? Get here the details about how to fold a square paper into a real looking dragon! It may be challenging for many of us to fold a dragon but not actually if you follow the guides here lovetoknow
6. Classic Zing Dragon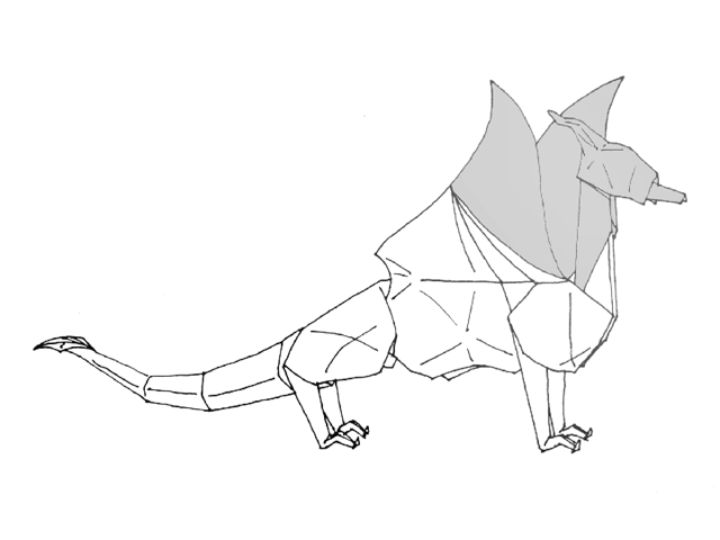 Get the free pictorial here for folding a classic origami zing dragon! Start making this dragon by folding the paper diagonally! The dragon will be a big show-stopper and will gain attention when being placed on a table or shelf! Something mind-blowing to create with paper! Details here zingman
7. How to Fold an Origami Dragon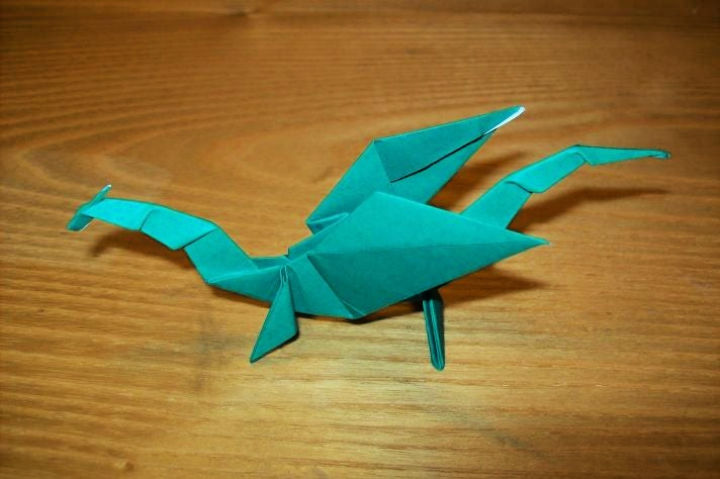 Take your paper folding game to the next level by making this easy origami dragon, sure to impress at a very first look! It may be intimidating to fold the paper into this adorable mythological creature, the fiery dragon! But it will be all easy for you if you know how to fold a bird base! Next, move ahead to fold the body! instructables
8. Modern Origami Dragon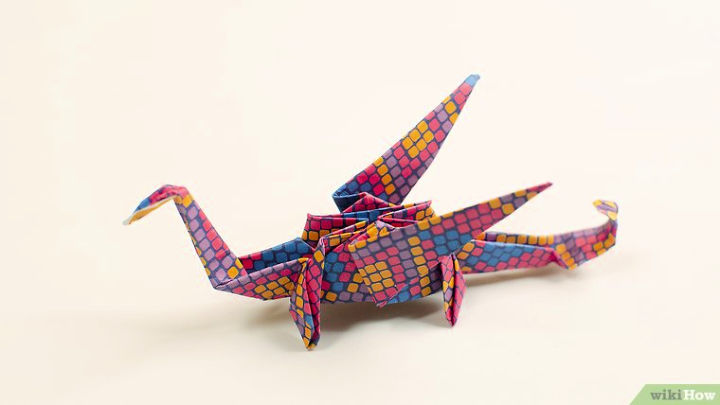 Origami is a great Japanese art, and now it is becoming a modern art form! There are so many different ways out there to fold a dragon! There are folding dragon patterns from advanced beginner to intermediate level, but you can try out your beginner skills by folding firs this beginner origami dragon! wikihow
9. The European Dragon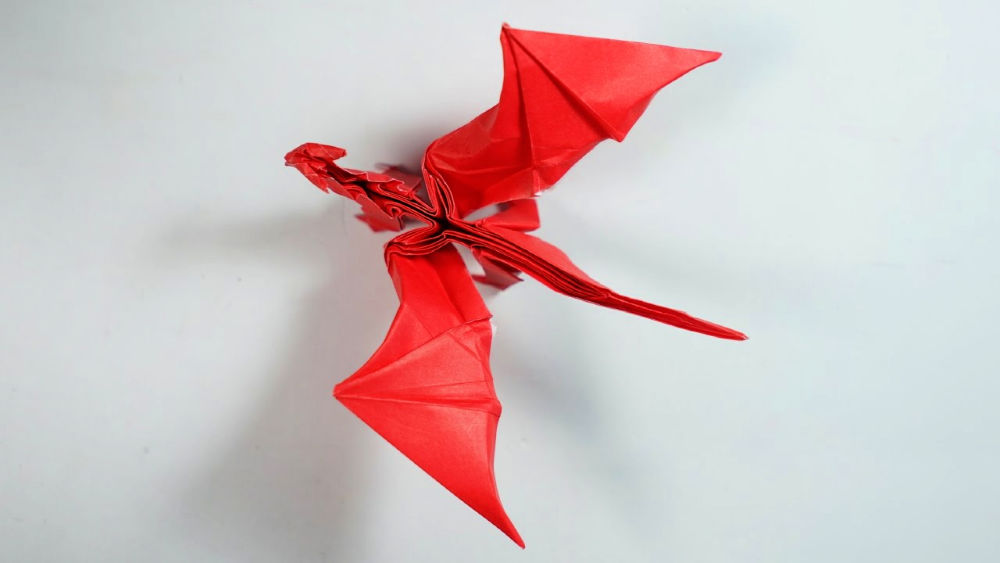 There are various different ways to fold a dragon, and you will love making this The European origami dragon that has its own style and artistry! Start folding this dragon using 18cm x 18cm paper and fold the paper in all way along the horizontal and diagonal sides to get the creases! Details here youtube
10. Paper Dragon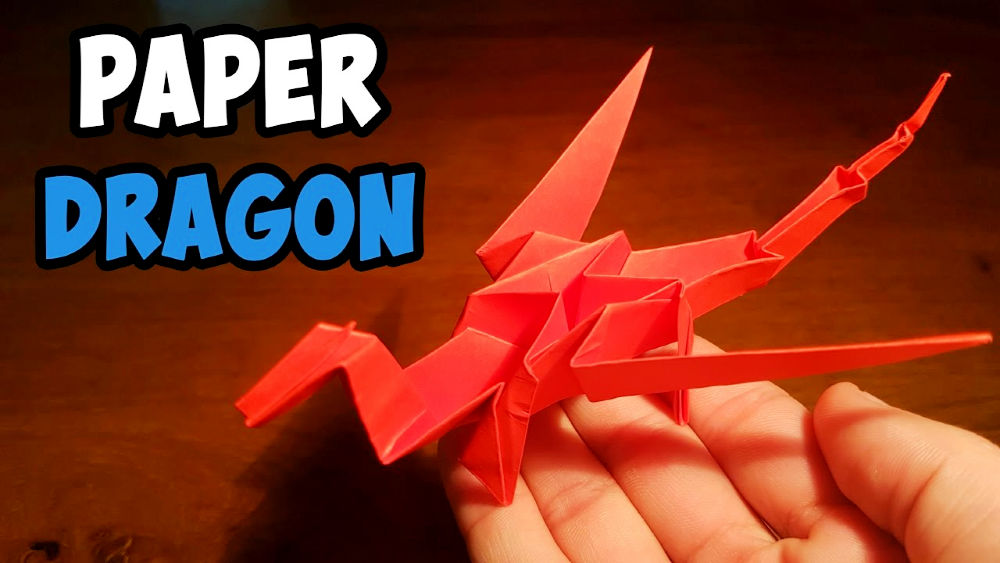 Again a big thanks to creative paper folds that appear into this fantastic origami paper dragons will make a sweet handmade gift o kids too! Make them display on your accent shelves for bigger style statements! Folding this dragon has its own artistry, and it is a perfect project for advanced beginners! youtube
Conclusion:
You must learn how to fold a paper into different shapes and objects, as it is going to be a creative mind practice and a fun game to play with papers. Just grab the square pieces of paper and start folding them into fantastic dragons; kids will love to cherish as a toy gift.
You can make a dragon for origami competitions and also for your home decor, and they are going to be the show-stealers. From simple to a fiery garden with the elegant sculptural look, you will find free patterns and tutorials for all here. So, we must browse these projects to see all popular ways to make an easy origami dragon.