Making wedding favors for your guests is quite easy now when you are trying to come up with something extraordinary. Find these 25 simple and affordable DIY wedding favors that are easy to make and will save you a lot of money, yet the guests leave with wedding party favors that can last them a long time. Many wedding favors are available in the market when you decide to send everyone home that has sentimental value. But they don't have the personalized touch you would want to add and might not seem fit for your guests to leave with. Homemade DIY wedding favors that go the old-fashioned way yet remain modern and remind the guests that they had a wonderful time at your wedding.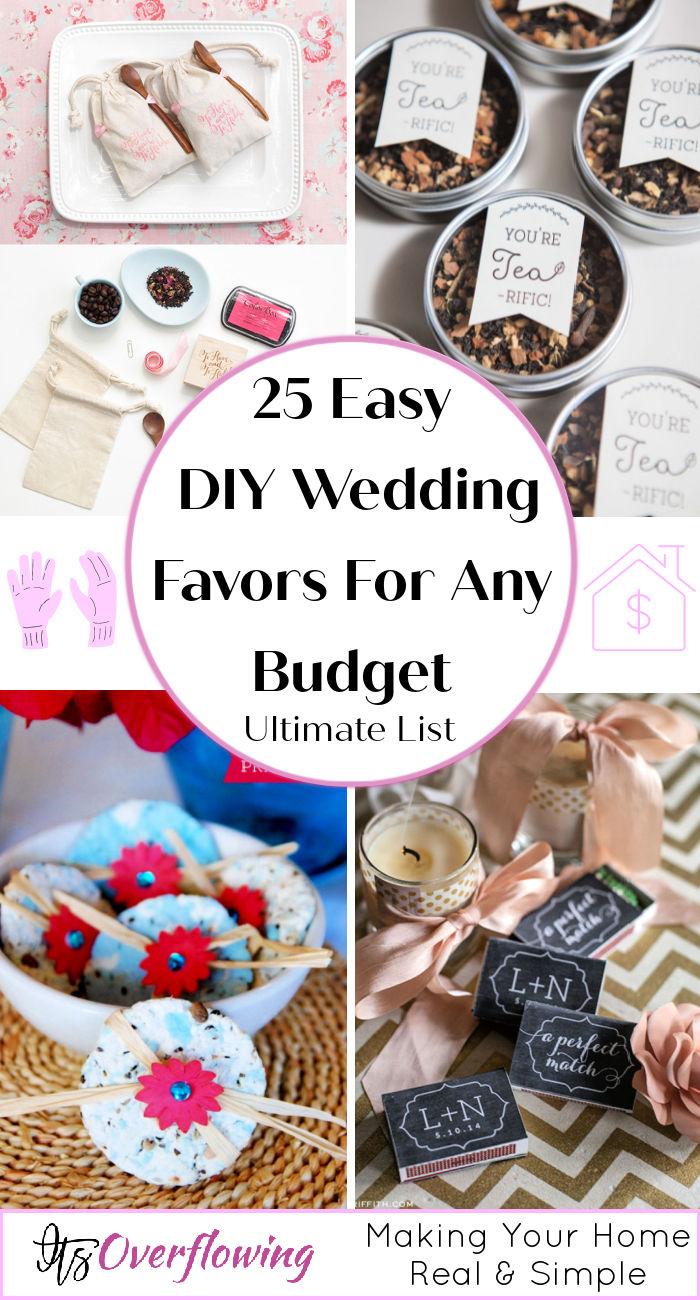 The key to making DIY wedding favors is that they should be well thought out along with a personalized meaning to them. Gone are the days when there was a standardized gift given to each guest without any special message. DIY wedding favors that leave a mark on the guests that they have joined you on a special occasion. Make wedding favors with matches or try vanilla sugar to make favors. You can make very cheap wedding favors by using succulent pots, and small seed packets for wedding favors are also a great idea. Make low cost diy wedding favors using infused olive oil or small honey test tube wedding favors and many other wedding party favors.
1. DIY Wedding Match Favors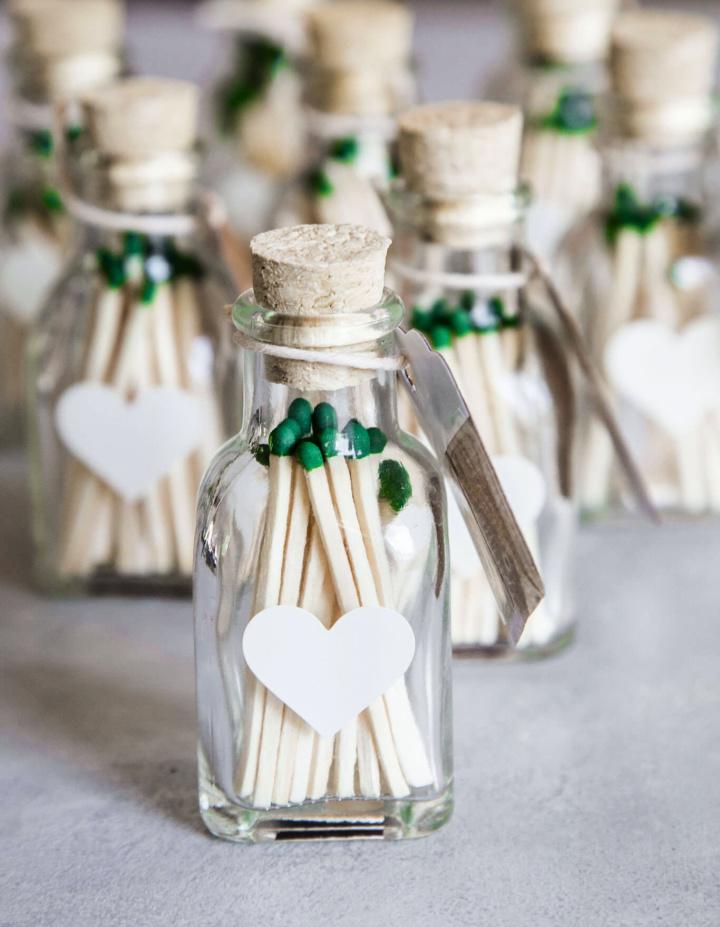 It is wonderful when your guest become a part of your big day and leave feeling happy and appreciated. DIY wedding favors are a great way to make the guests feel that way. Add your wedding date to wedding matches and use them as favors. Supplies needed are glass bottles, matches, hot glue gun, twine, tags, labels, and heart stickers. platingsand
2. Vanilla Sugar Favors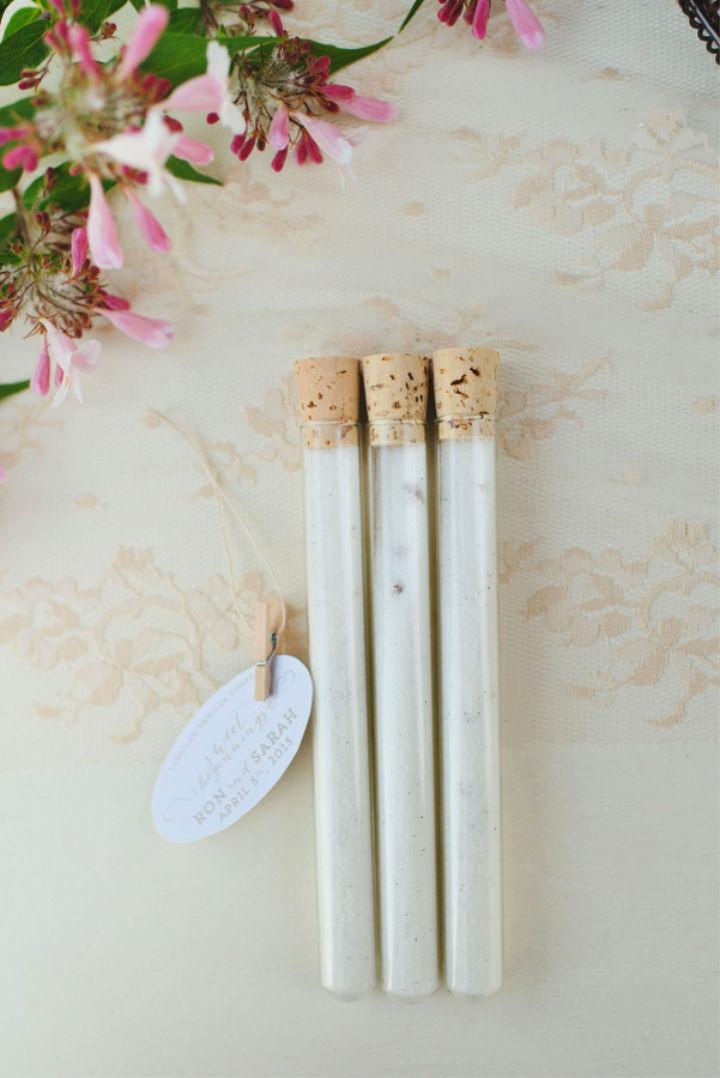 Show your guests some gratitude for attending your wedding and being a part of your special day. The old fashioned wedding favors are so out of style, and everyone is coming up with new ideas. Make sweet and straightforward vanilla sugar favors. Ingredients needed are vanilla pod, white sugar, test tubes, cork, funnel, fork, and mixing bowl. applebrides
3. DIY Wedding Favors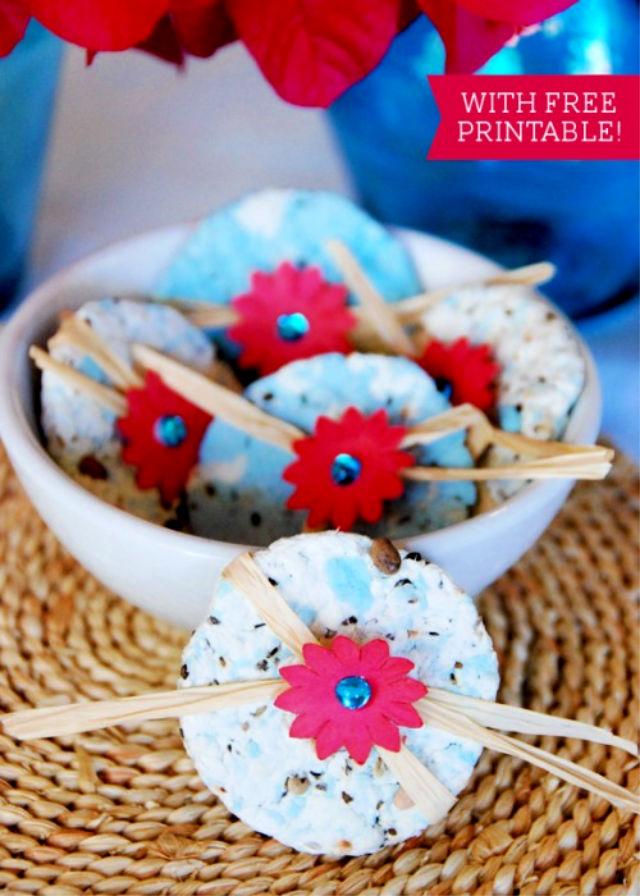 Make a wedding favor that ticks all the boxes of being a great favor for your guests. Follow the latest trends and make affordable and easily doable wedding favors to please your guests. For a summer wedding, foodie favors are ideal as they are the tastiest favors for a summer celebration. Try chocolate and cookies as favors. weddingomania
How to make a wedding bouquet: If you're looking to save money and give something personal to wedding bouquets? Here are diy wedding bouquet ideas that will make your own cheap flower bouquets for your wedding.
4. Homemade Wedding Favours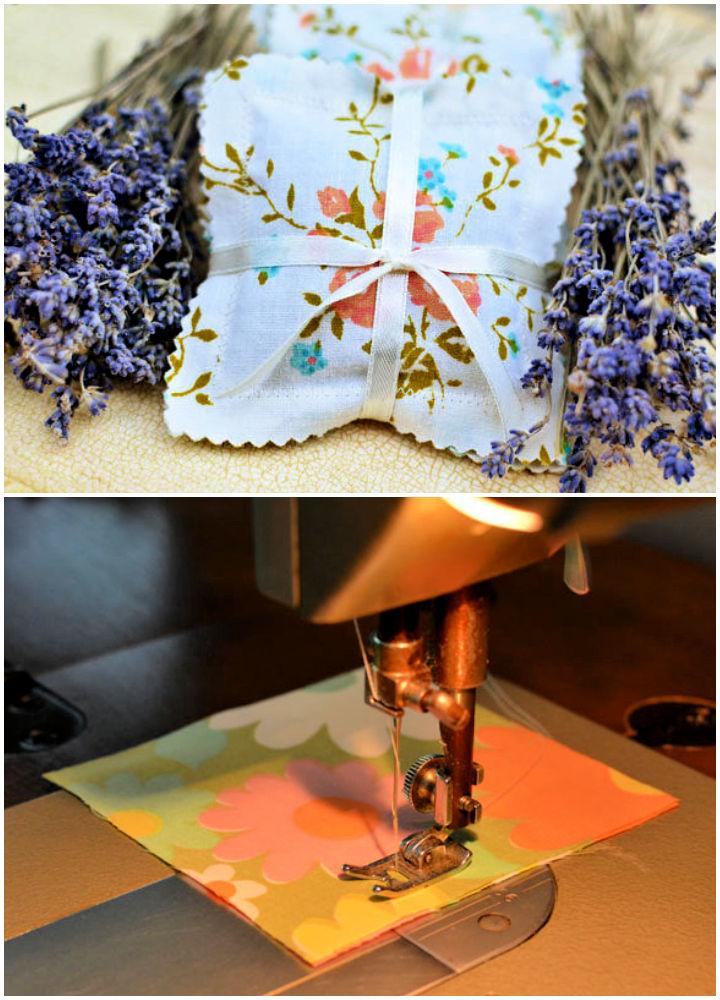 Amuse your guests with handmade wedding favors. Make them unique and chic so that your guests will love them as much as you when you made them with your own hands. For guests who are traveling, food favors turn out the best as they can savor them while remembering the event and all the happenings. intimatewe
5. Cheap DIY Wedding Favors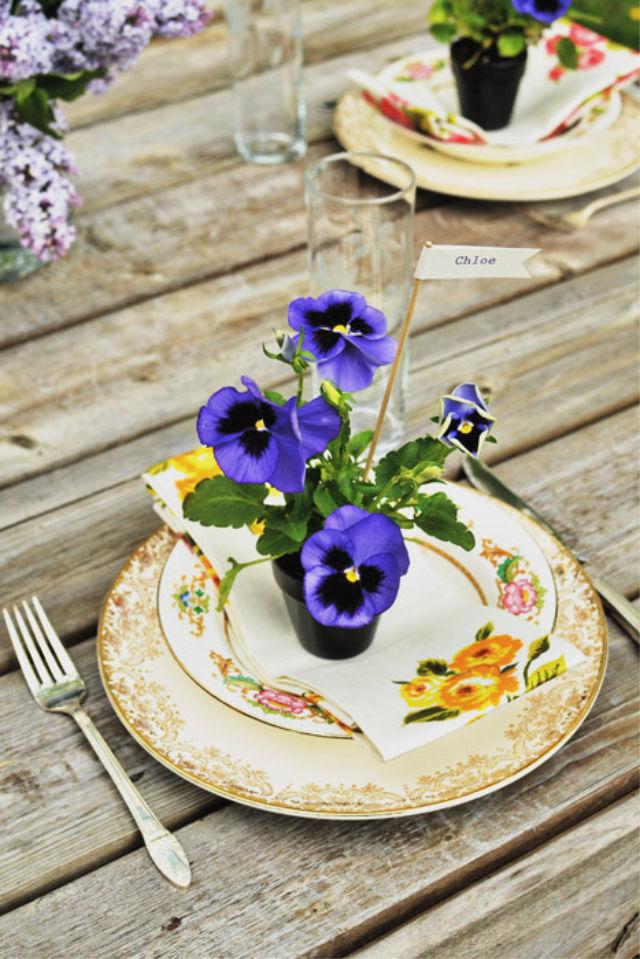 For a modern bride and groom, a stylish and practical wedding favors suit their wedding the best. Stylish and seasonal wedding favors for your guests are a great idea. Try making a collection of ideas inspired by summers like fresh fruits and cherry pies, nautical tote bags, etc. Your guests will love beach accessories in small bundles of treats. intimatewe
6. Paper Succulent Pots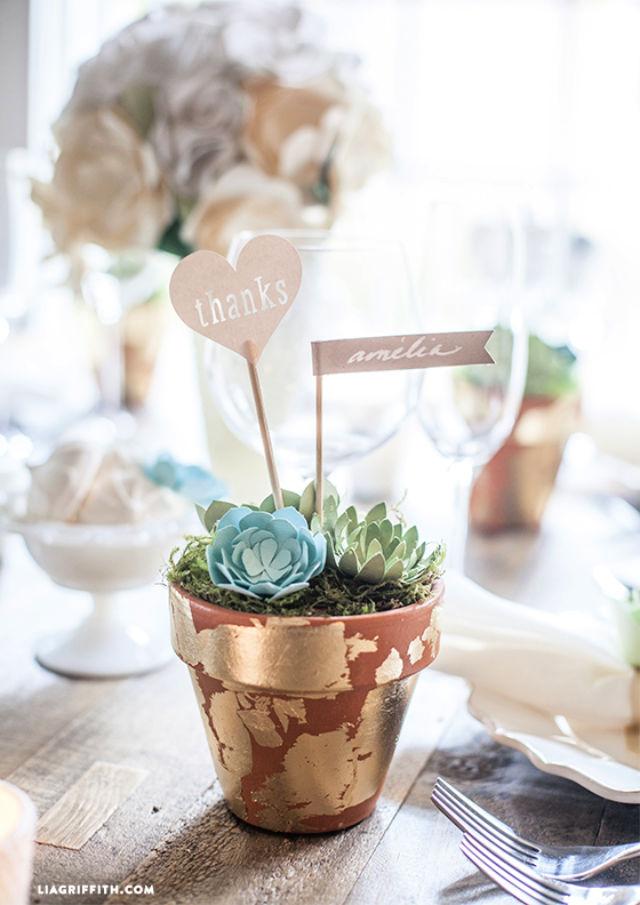 A perfect momento for your special day would be a perfect wedding favor that your guests can walk home with. Paper succulent wedding favors are really the trend, and without the fear of wilting, they will stay in for a long time. Supplies needed are mod podge, gold leaf, brush, pot, foam balls, knife, green moss, and paper succulents. liagriffith
7. Seed Packet Wedding Favors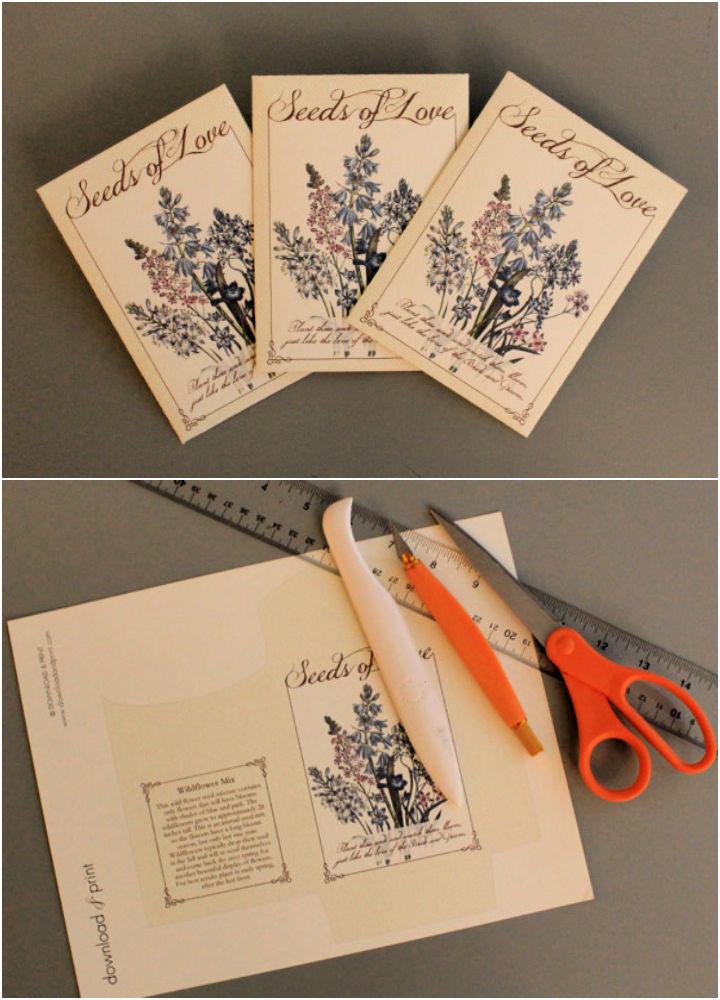 A seed packet with a personalized message of love added to it turns out to be a great wedding favor. It is really up to the guests to plant the seeds, but with ways, this seed packet favor will last your guests a lifetime. Use wildflower seeds and tie the packet with a small satin ribbon. thebudgetsa
8. Make Your Own Wedding Favors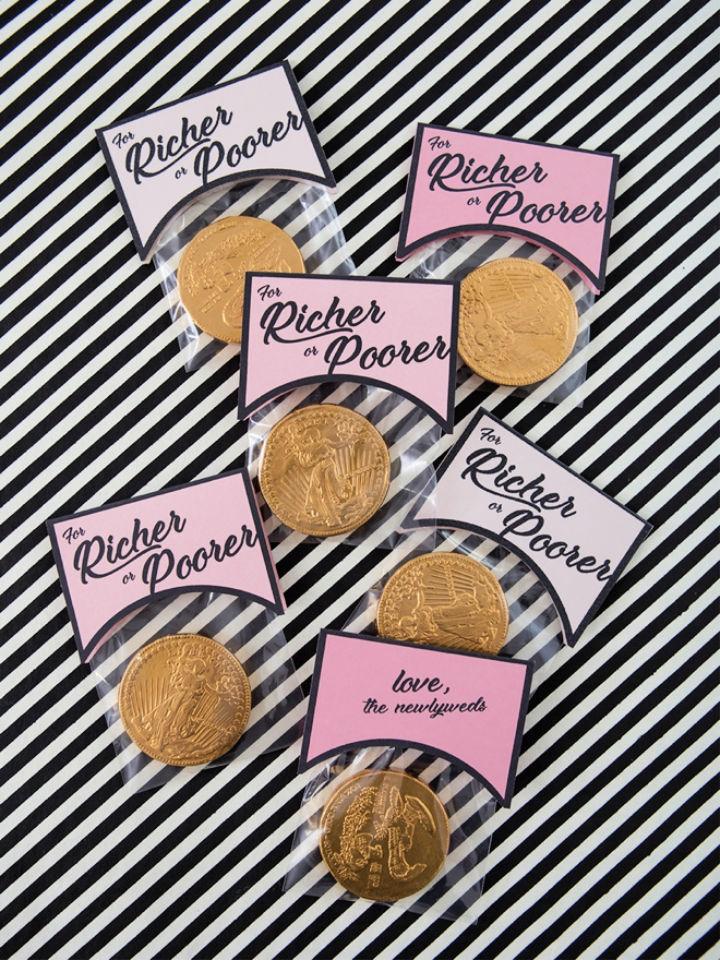 Adding a personal touch to wedding favors is the most genuine way to show your guests that your big day has become more special with their participation. Of course, the guests have put in the effort to be there for you so you can show a little sign of appreciation too. Get creative and finalize the guest list size! something
9. DIY Seed Packet Wedding Favors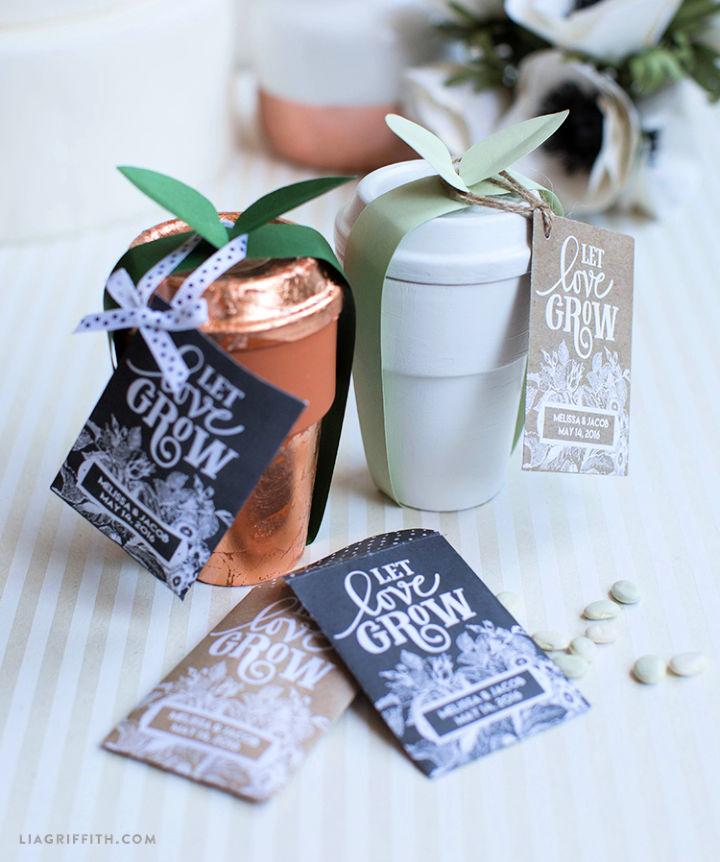 For a rustic themed wedding, a charming wedding favor would be a seed packet. Seeds embody blossom and growth, so they are a perfect wedding favor. Start the process by ordering your seeds and then finalize the packets. They could be embedded with your name or any message you want. Customize the envelopes and then cut them. liagriffith
10. Infused Olive Oil Favors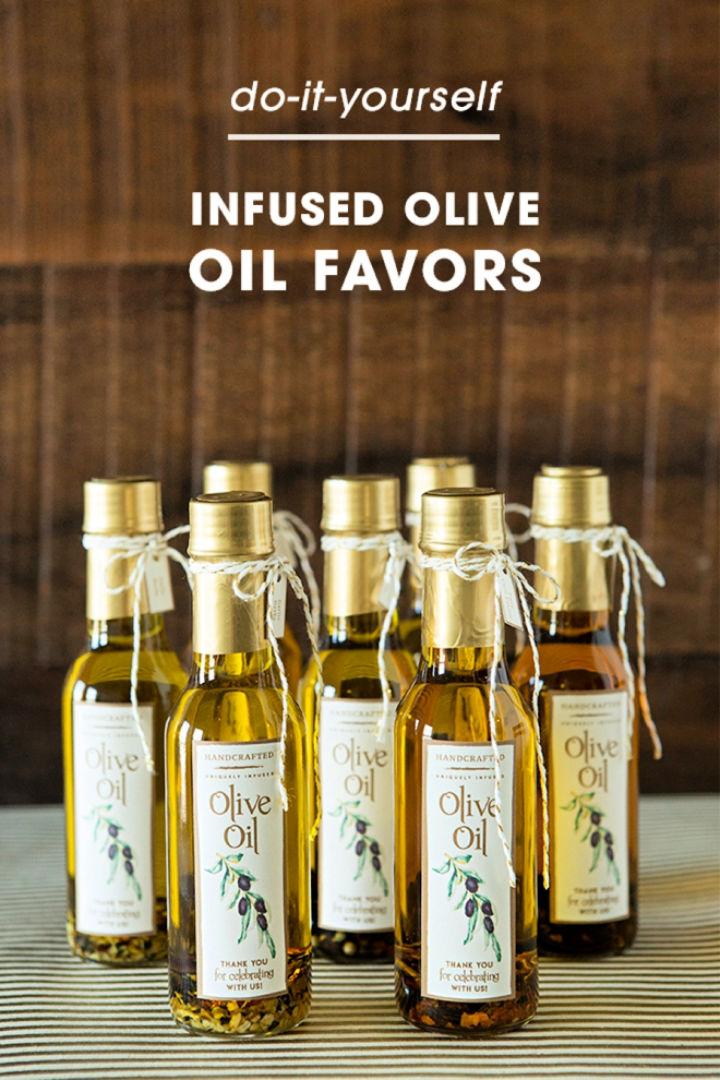 Gorgeous wedding favors with infused olive oil are perfect for impressing your guests. They will look so good that you might be fooled that they are challenging to make. But they are pretty simple yet darling to gift as a wedding favor or holiday gifts. Supplies needed are olive oil, glass jars, shrink capsules, chunk spices, etc. something
11. Simple Wedding Favors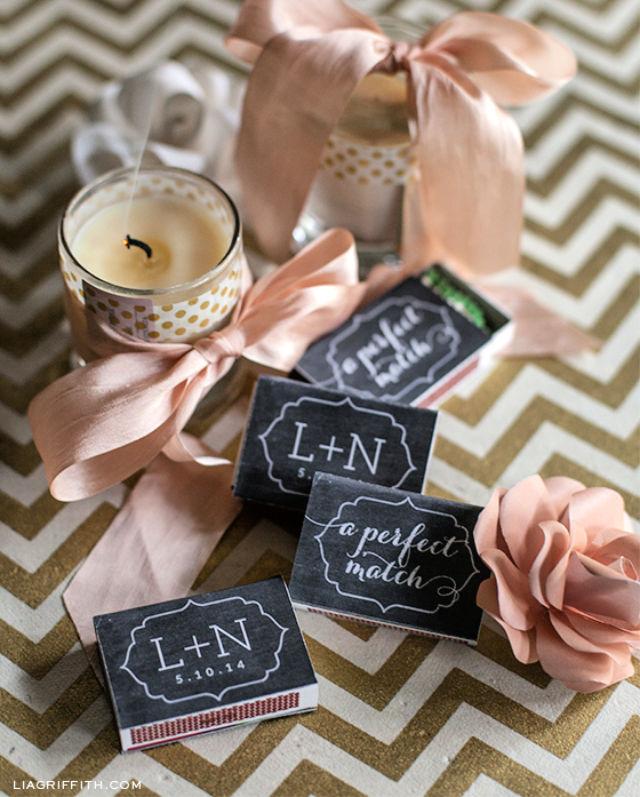 Unleash your creativity and choose a wedding favor that suits you best and will equally be loved by your guests. It is better to keep things simple, yet elegant is the way to go. You can customize the wedding favor by adding your name or maybe a small love message that will put a stamp on your wedding. liagriffith
12. How to Make Wedding Favor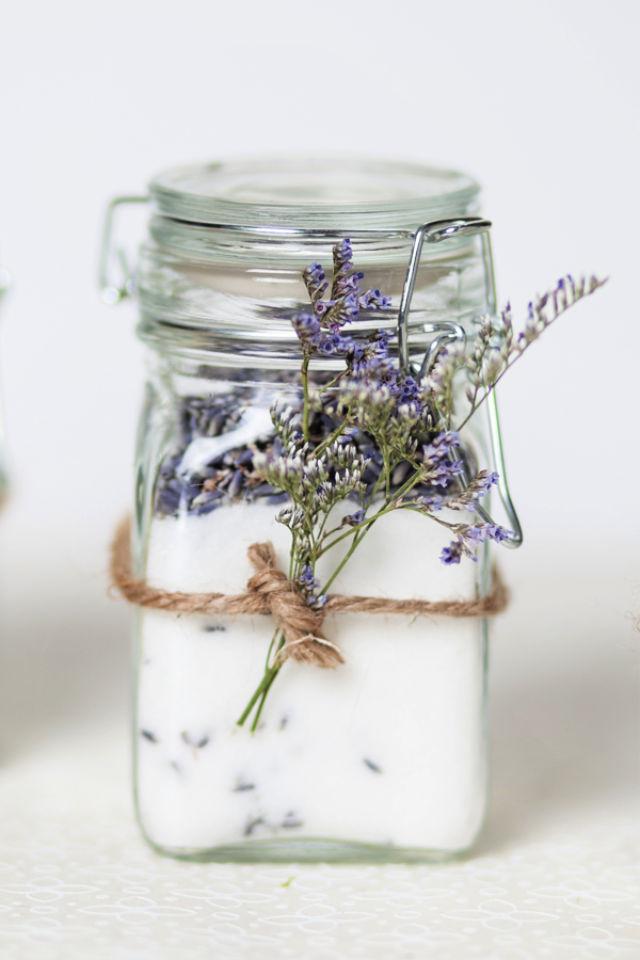 Don't go the extra mile while preparing for your wedding. Just make simple wedding favors for your guests to enjoy. Homemade and edible gifts are loved by the guests and make a lot of sense. A great idea would be to do a spice rub wedding favor in cute packaging that is very easy to manage. sugarandch
13. DIY Potted Herb Favors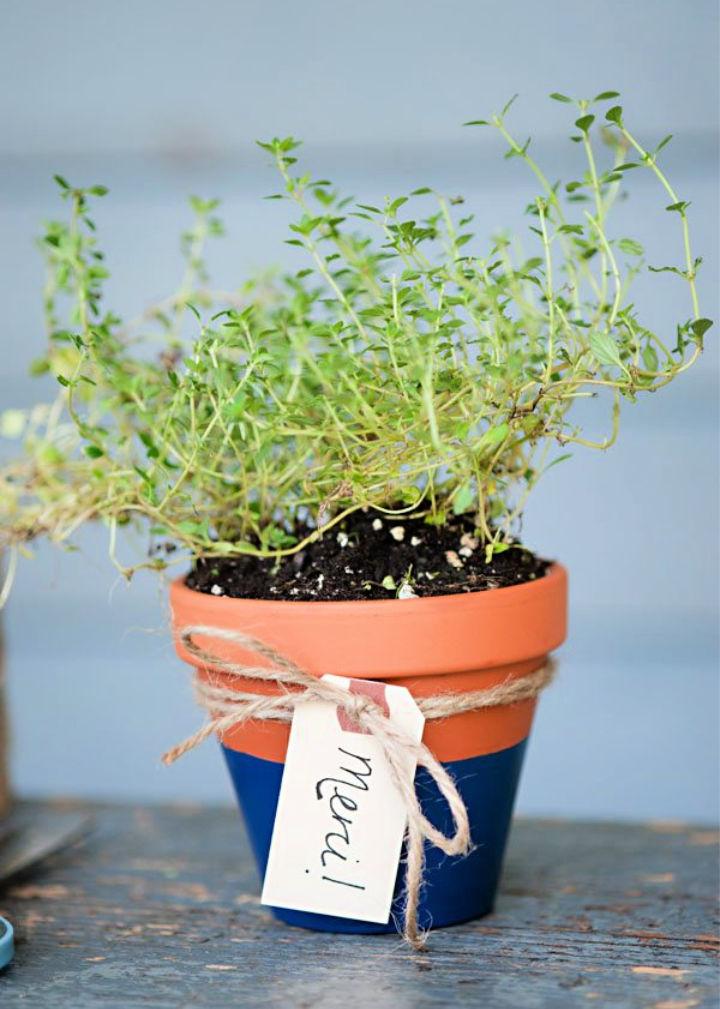 Potted herb favors are the best for a bridal shower, wedding dinner, or even a house warming gift. They look cute and are fragrant, and the added bonus is the low budget they demand. Supplies needed are terra cotta planters, spray paint, painters tape, twine, tags, scissors, newspapers, herbs, and potting soil. thesweetestoc
14. Honey Test Tube Favors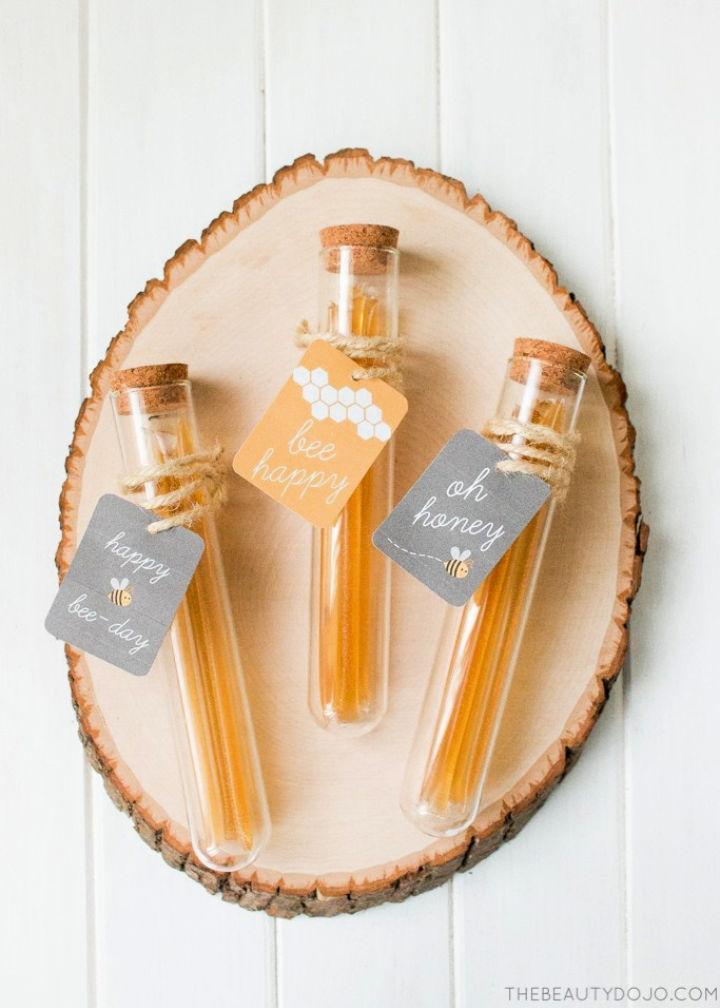 Honey test tube favors are great to give away gifts for different occasions like birthdays, bridal showers, or weddings. Supplies needed to make them are twine, scissors, test tubes, card stocks, honey sticks, hole puncher, tags, and mini jars. You can also fill the tubes with honey to get the same look. Tie tags around them. thebeautydojo
15. DIY Wedding Party Favors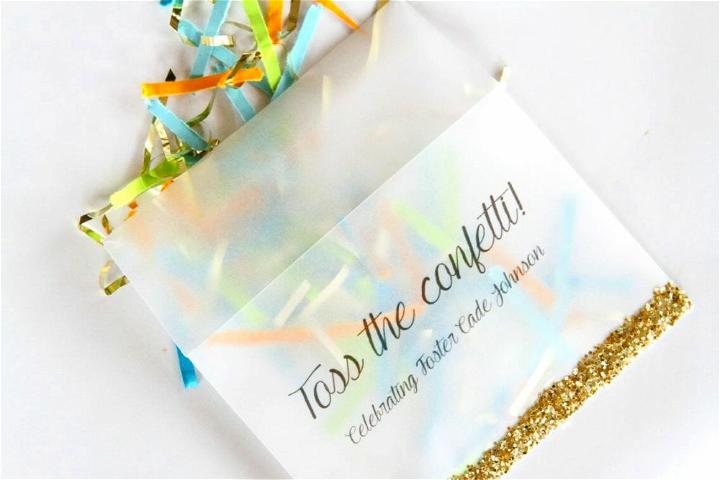 You have the best chance to enjoy your wedding preparations by being thrifty and coming up with the favors that every guest will remember forever. For your wedding party, you can make unique favor bags or small boxes filled with anything you want. You can use bridal hang tags, small soaps, or seeds along with a personalized message. thestoribook
16. Knotted Fabric Wrapped Favor Boxes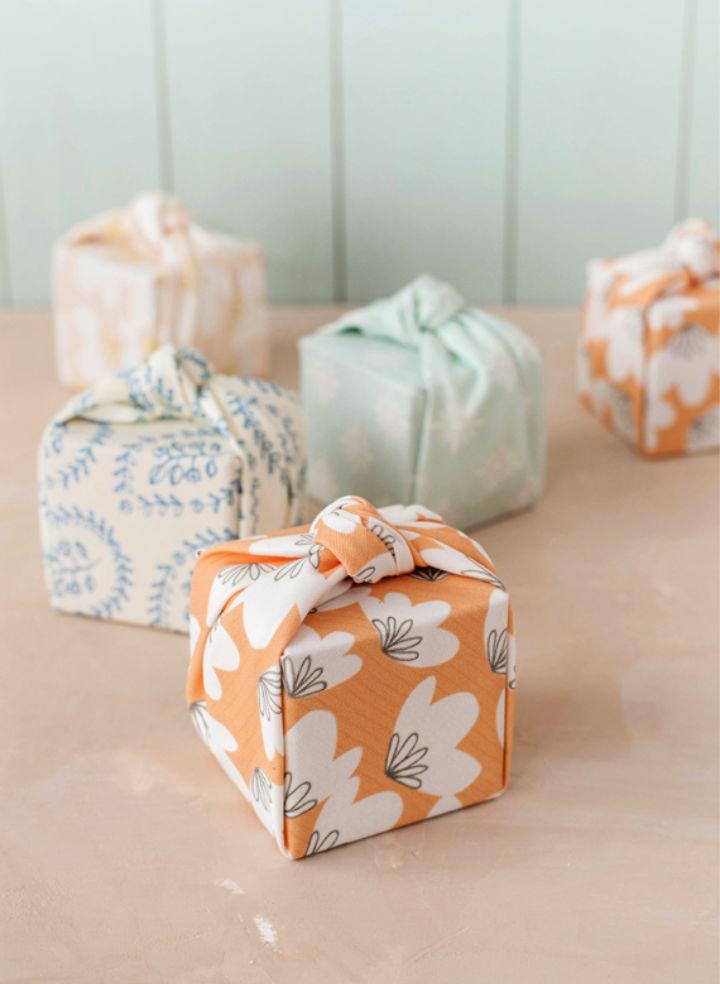 Give your wedding favors a feminine touch with beautifully tailored and oh-so-sweet knotted fabric wrapped gifts. Springtime gives the cues with the soft textures spread around and subtle hues. With a special wrapping technique, you can use mismatched florals making tidy knots and create favors that will be loved by your guests. Use square favor box, fabric, etc. minted
17. Coffee Bean Wedding Favors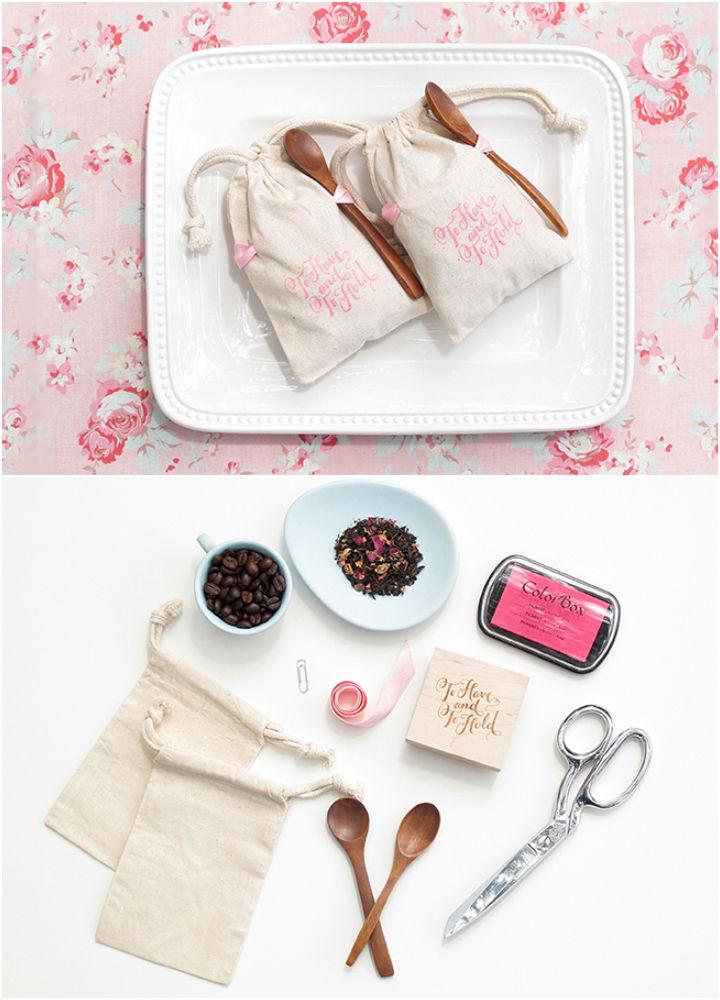 Personalize your wedding favors and have a lot of fun away from the wedding prep drama. Thank your guests for being a part of your big day with something they will actually use. These cute coffee beans and tea canvas printed bags are just that. You need muslin favor bags, rubber stamp, ink pad, ribbon, scissors coffee, etc. inspiredbythis
18. DIY Cheap Wedding Favors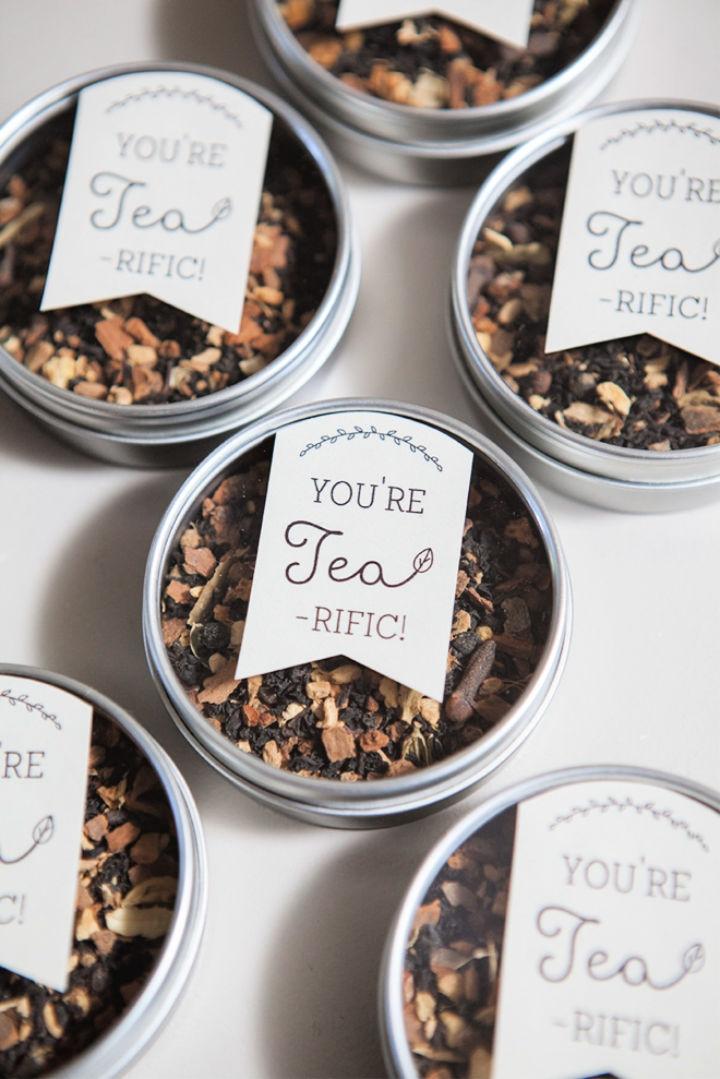 Weddings are the most beautiful events where two people commit their love to each other for eternity. Its planning is also very beautiful, but most things can get very expensive. To ease up on that, prepare wedding favors that make in a jiffy. Your guests are bound to want to take them. A mixed tape would be best. somethingt
19. Rustic Honey Wedding Favors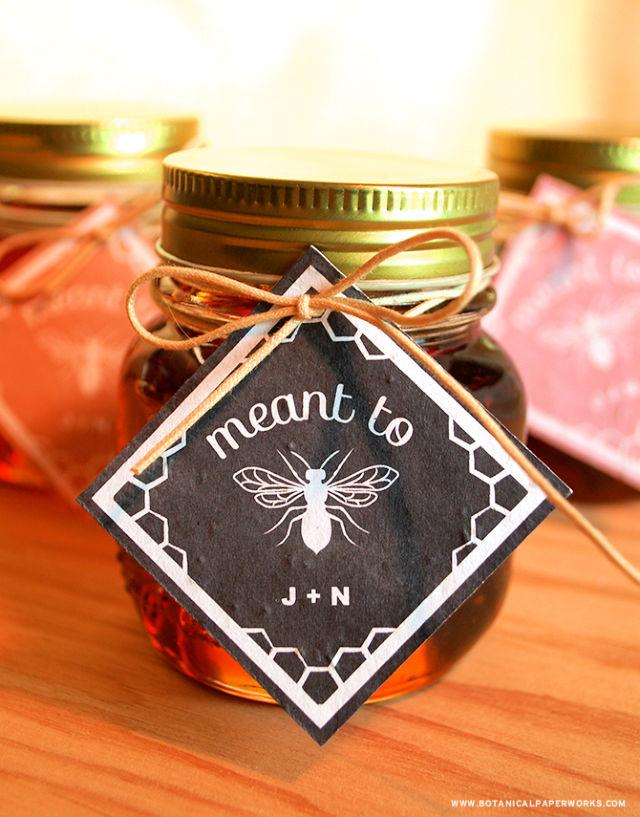 When you love to visit the local market, rustic honey wedding favors would be the best to make for your guests. They are pretty easy to make, and the color of honey in a glass jar looks really refreshing too. It is up to you to add a personalized message attached to them or a name tag. botanicalpape
20. Wedding Party Favors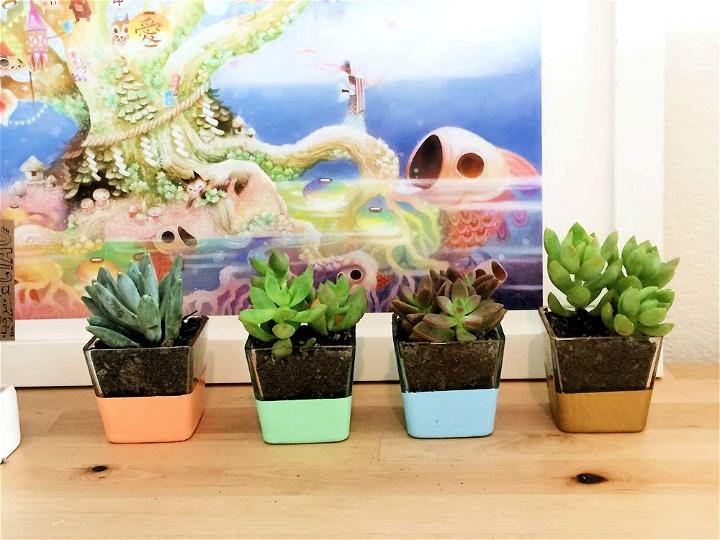 For your wedding party, so-you ideas will work the best as the guests will know and remember your big day as much as you will cherish the memories. Add a special flair to your wedding favors and make do with creative ideas. Make sure that you add a captivating mix of eye-catching hues with simple, elegant favors. makescoutdiy
21. Wedding Giveaways Idea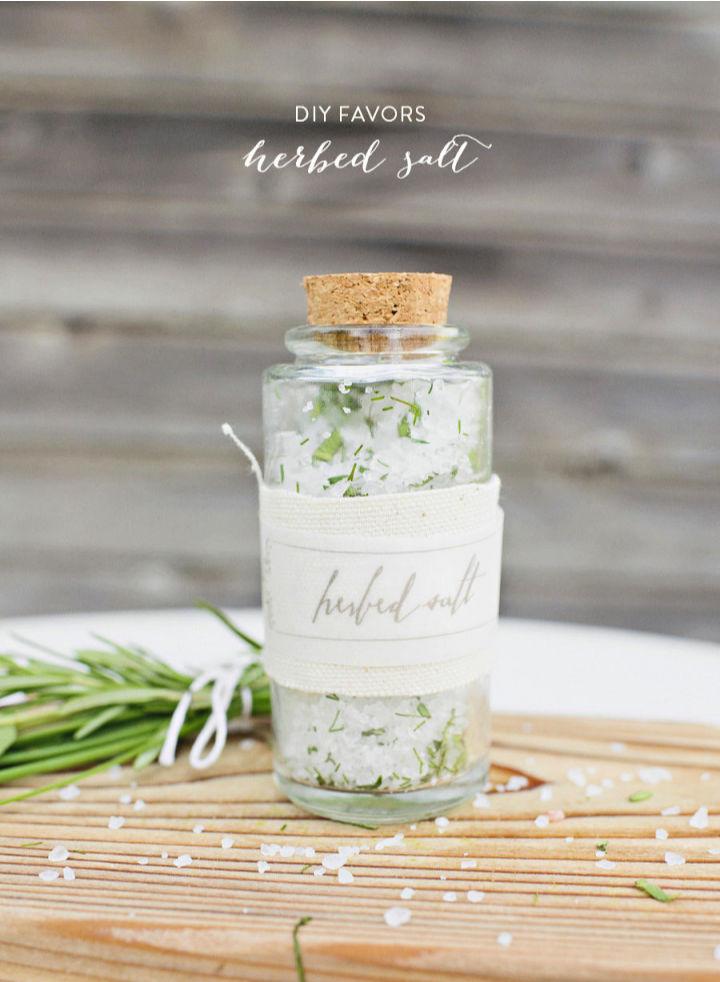 Planning for a wedding can be stressful, and you might raise your hand if you are especially stuck on wedding favors. Keep in mind the budget you have left for the favors and then decide on something sweet and simple. A mixed tape with your favorite music or petite succulents wrapped in pretty paper is just perfect. stylemepretty
22. Wedding Favours Pinterest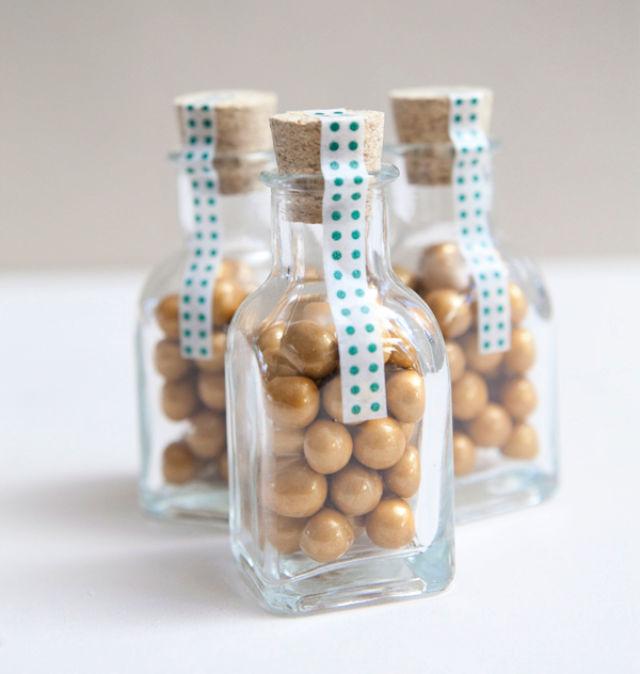 Fabulous wedding favors that are otherwise thoughtful and meaningful will make your special day special for the guests too. There are gazillion things that you can try and stay in your budget too. Honey wedding favors or custom wine bottles are very much in trend. You could also use mini olive jars or make gift baskets. somethingtu
23. Papercut Candy Poppers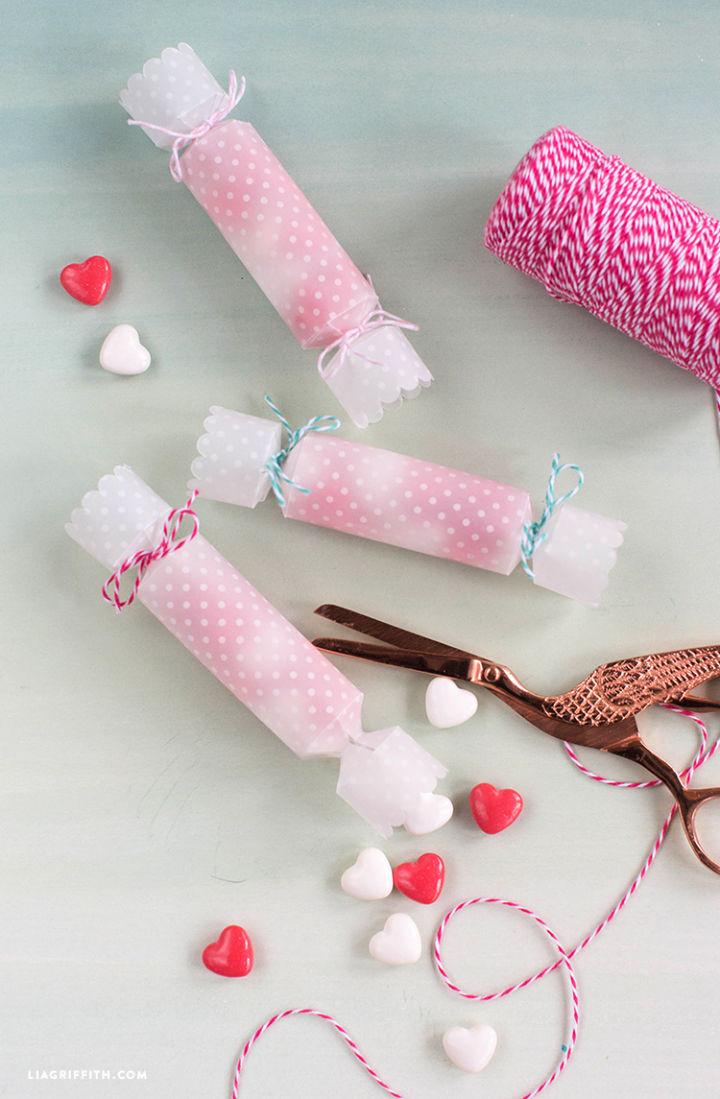 A heart-melting set for gifting on Valentine's Day or any other occasion would be paper-cut candy poppers. They will be loved by kids and adults equally. Supplies needed are transparent paper, a cutting machine, candies, striped paper twine, and they are ready for cracking. They are like little sleeves and are super easy to make. liagriffith
24. DIY Key Lime Pie In A Jar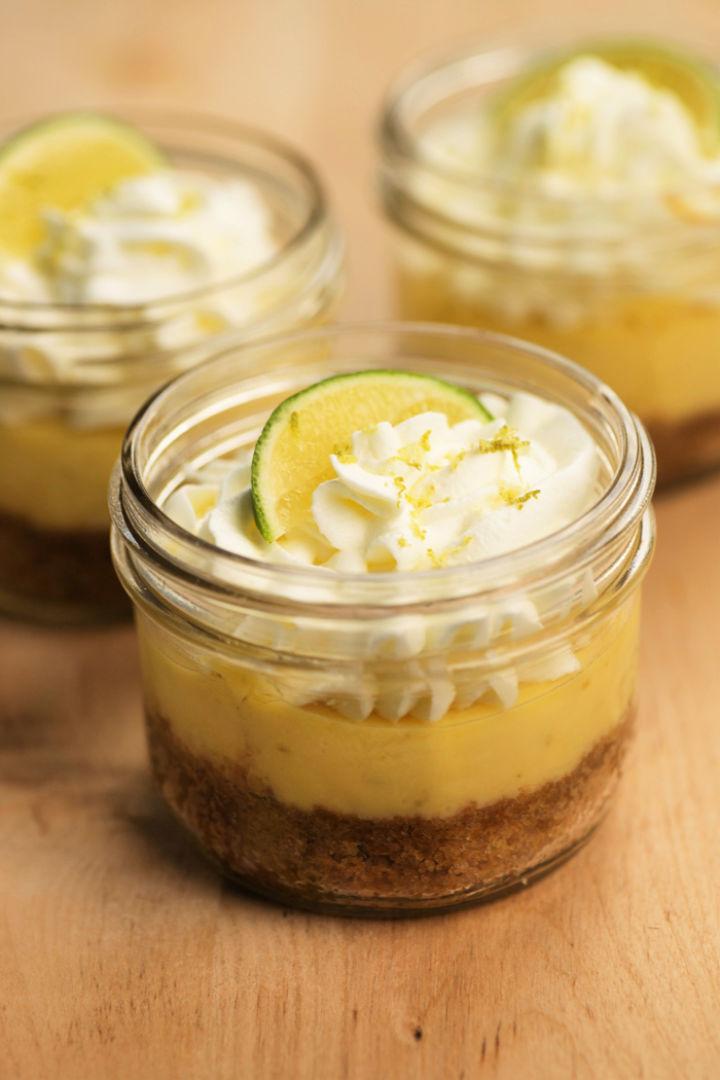 Serve up as dessert at your wedding party or use it to favor these key lime pieces in a jar that will look perfect and taste great. Decorate with some whipped cream on top, and if you are using it as favors, you could cover up the jar with a lid. Serve at a bridal shower and woo your guests. intimatewed
25. Sweet Little Treat Bags To Make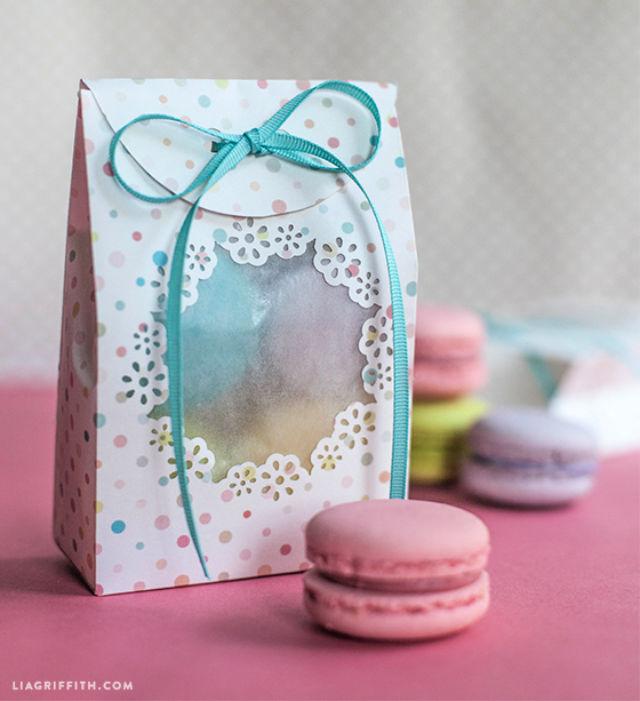 Make cute little party favors or gifts bags at a baby shower and add cookies as a small treat. You need a punch to make windows of this small bag, and you can also make a border with it. Add a small satin ribbon and use a polka dot bag or any other depending upon the occasion. liagriffith
Conclusion: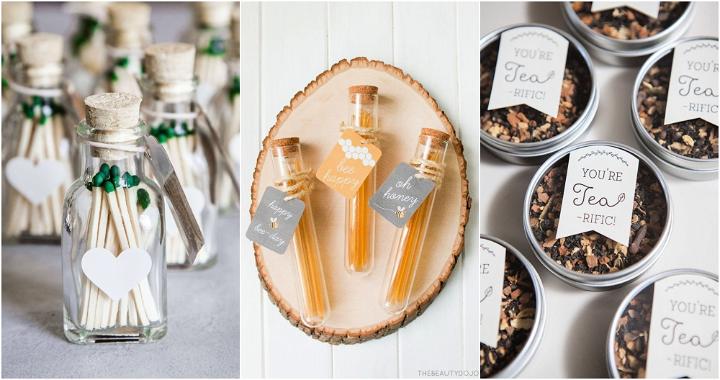 DIY wedding favors and makes your big day as special and memorable as you truly deserve. You can try many different ideas while staying within your budget e.g., you can place a vial of matches at each table setting for your guests to take home with them. It's .certainly not an overly obtrusive gift.
If you have added a personalized message, the guests can remove any reference to your weddings, like the name tag or the message, and simply turn it into something useful.
You will find the entire diy wedding favors making process really relaxing too, which is exactly what you want when you're in the midst of planning for a wedding, organizing seating arrangements, and managing traveling guests and family members. Ideas are endless, and the choice is yours!