The best way to wish a happy wedding to a bride is to give a DIY bridal bouquet. Skip buying wedding bouquets and make your own DIY wedding bouquet that will say much more about your love for the bride. Learn how to make a bridal bouquet with these 20 simple and unique DIY wedding bouquet ideas to start making the DIY bridal bouquet like a pro. Wedding bouquets are a sign of happiness to be in the hands of a bride and a has symbolic meaning too. The DIY flower bouquet is the bundle of best wishes from your side to bring joy and satisfaction in the bride's life. The ribbon is a sign of fellowship and will help to build a stronger husband-wife bond.
Check all these 20 easy DIY wedding bouquet ideas that involve making so many different wedding bouquets using both real and fake flowers. These wedding bouquet ideas also provide tips about how to jazz up a bridal bouquet more so that it will make a bride feel a bit more special.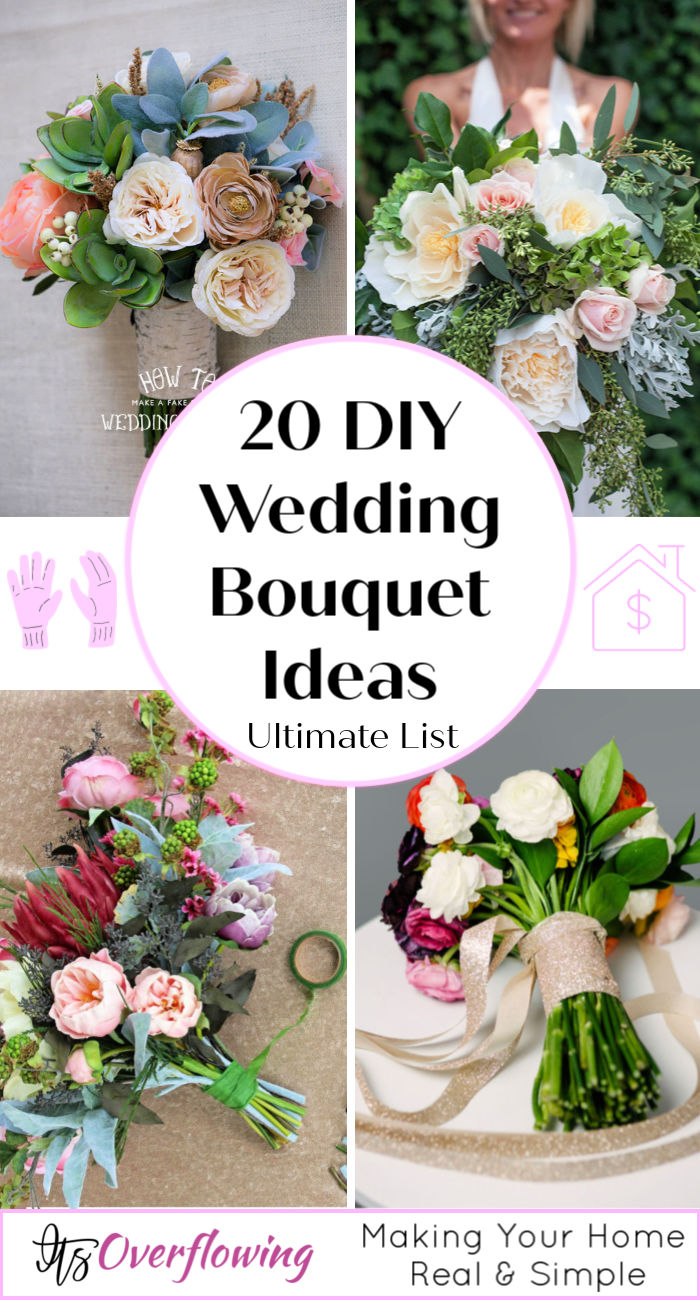 Learn how to make a bridal bouquet cheaply:
Wish her big good luck by making a white rose wedding bouquet and help a bride to look colorful by giving a colorful flower bouquet. Bring happiness to a bride with hydrangea and rose flower bouquet and win the heart of a bride by making your own bouquet. However, also opt for the felt flower bouquet that will last for years to come with wilting of DIY wedding flowers.
Making your own bouquets is pretty simple, arrange the main and bigger flowers to make the base. Next, add fillers and greenery to complete the bouquet. Use floral wire to tie the flower stems in crisscross arrangements, hide floral wire with an accent floral tape. Next, adorn a bouquet more with a rustic lace or accent ribbon. Follow given simple wedding bouquet ideas to learn how to make a bridal bouquet at home cheaply and quickly.
1. DIY Bridal Bouquet
How to make a bridal bouquet at home? The DIY bridal bouquets have a symbolic meaning they are given to wish the bridal a very happy married life. So, make a bridal bouquet at home using your own favorite real or faux flowers. Make your own wedding bouquet using rose, eucalyptus, phlox, pink Limonium, peony and white lisianthus, etc.. Next, tie them together using string, floral tape, and white ribbon. Details here instructables
2. How to Make a Wedding Bouquet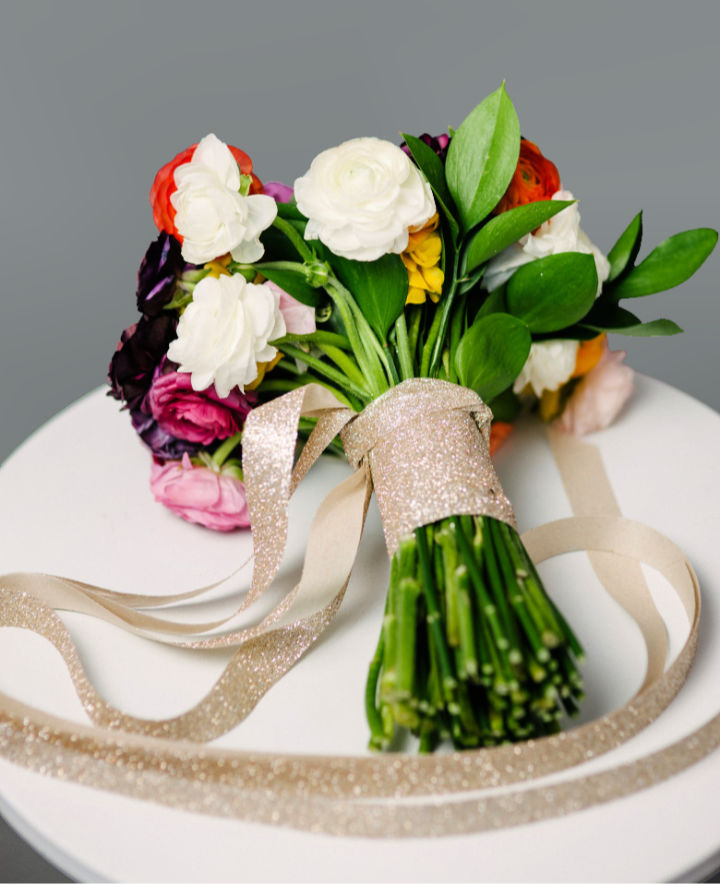 Bring great happiness to a beloved bride by giving this sweet wedding bouquet, will say all your best wishes to her. All flowers carry different meanings with them, so combine all your favorite DIY wedding flowers to make a bridal bouquet. The flowers will be a big symbol of happiness. Here is how to make it. Check this tutorial to know how to make a bridal bouquet cheaply: apracticalwed
3. DIY Wedding Bouquet and Boutonniere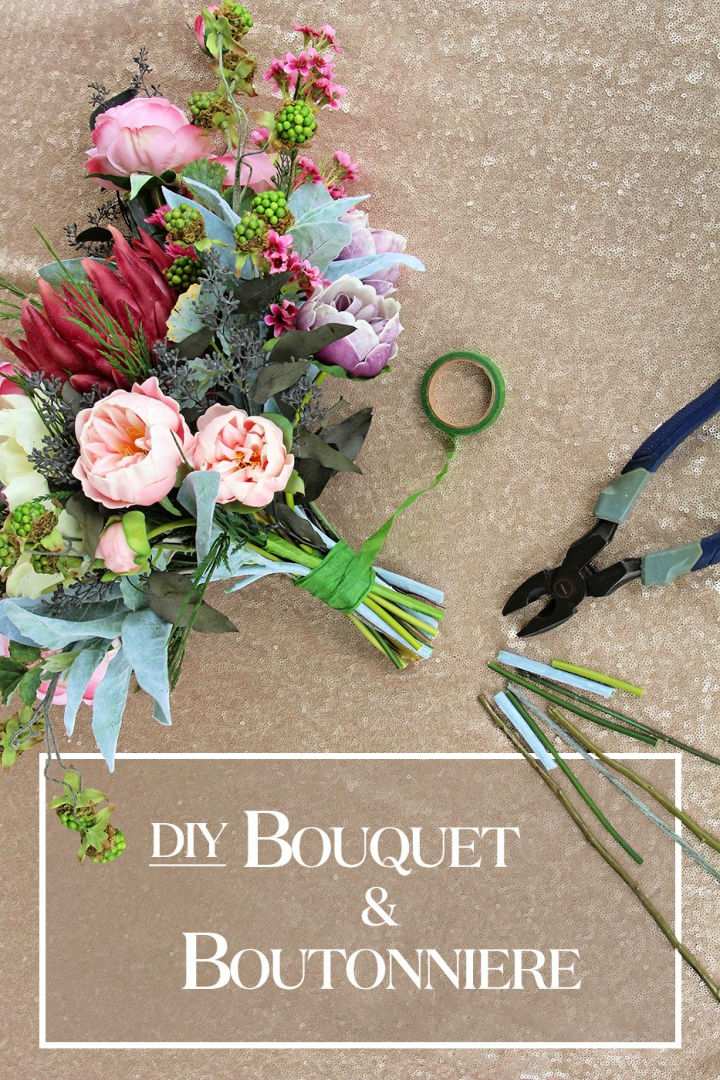 Willing to look at both bridal and groom as a sweet couple, then making a DIY wedding bouquet with matching boutonniere is recommended. Along with floral wire, ribbon, and wire cutter, you need lots of different flowers to make this wedding bouquet. Use a single flower with foliage and a filler to make the boutonniere. afloral
Want to create a beautiful homemade boutonniere? Boutonnieres are something you should DIY, even if you don't consider yourself a particularly crafty person. Here's exactly what you'll need to create a DIY boutonniere.
4. How to Make a Bridal Bouquet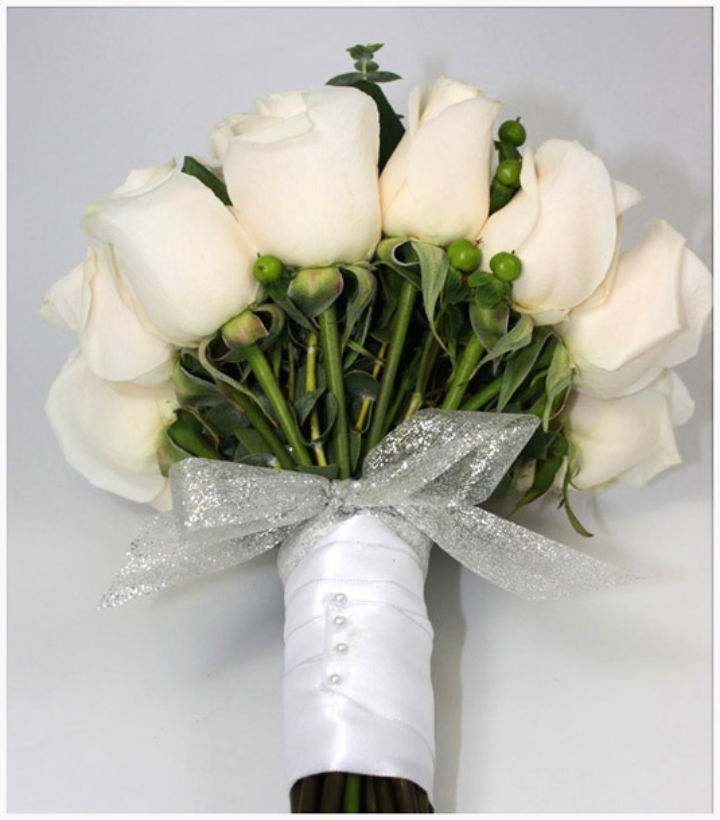 If you have never gone through the process of making a DIY wedding bouquet, then get the free instructions here to learn how to make a wedding bouquet like a pro. You need the green floral tape, white ribbon, corsage pins, and flowers of choice to make this wedding bouquet. The idea is to tie together all flower stems. Details here bravobride
5. Hydrangea and Rose Bouquet
Grab the free visually DIY bouquet instructions to make a gorgeous flower bouquet at home. Just tie together the creative arrangements of hydrangeas and roses with the white ribbon and just give this bouquet in the hands of a bridal, will bring colors to her white dress too. Details of DIY wedding bouquet here thebudgetsavvy
6. Create a Rustic DIY Bridal Bouquet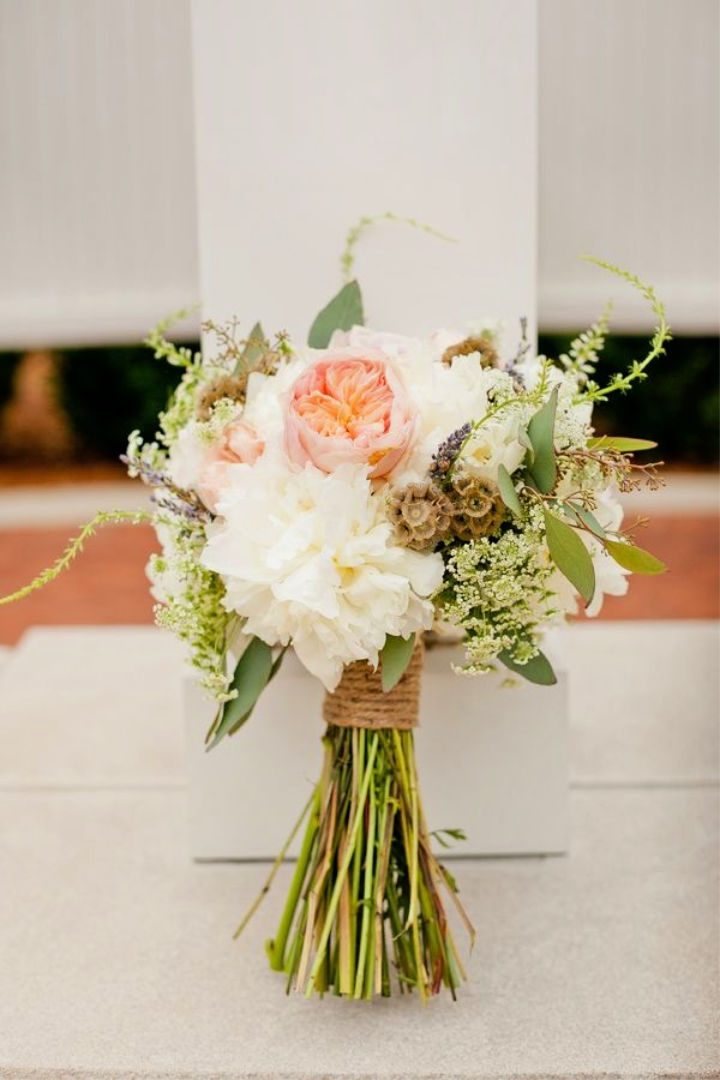 Making your own wedding bouquets is super easy now with our great list of wedding bouquet ideas. A wedding just looks incomplete if there is no bouquet in the hands of a bridal, they are actually the best wishes. So, see these wedding bouquet ideas and all the tricks to make a DIY bouquet like a pro. This rustic bridal bouquet comes with a rustic lace wrapped around. Put together your favorite flowers and tie their stems together using twine and rustic lace. Details here wantthatwedding
7. DIY Wedding Bouquet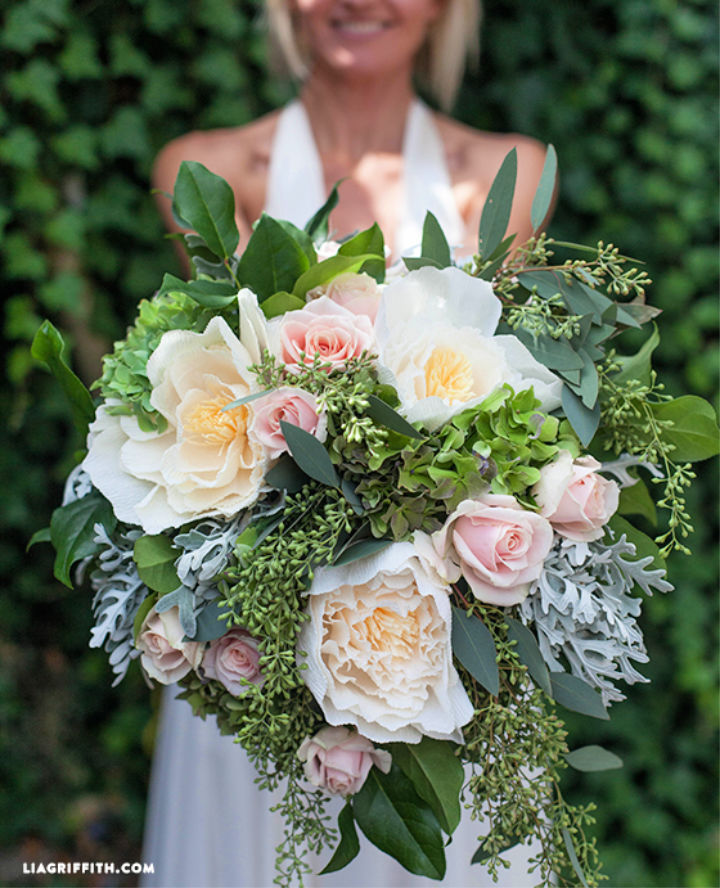 No doubt, the wedding bouquet makes a bridal feel extra special, but they are quite expensive to buy too when going to a part of the wedding. So, consider making your own DIY wedding bouquets at home without getting a bit expensive. From putting the flower together with fillers and foliage and then tie them tight in place, learn all DIY wedding flowers making in detail. liagriffith
8. DIY Succulent Wedding Bouquet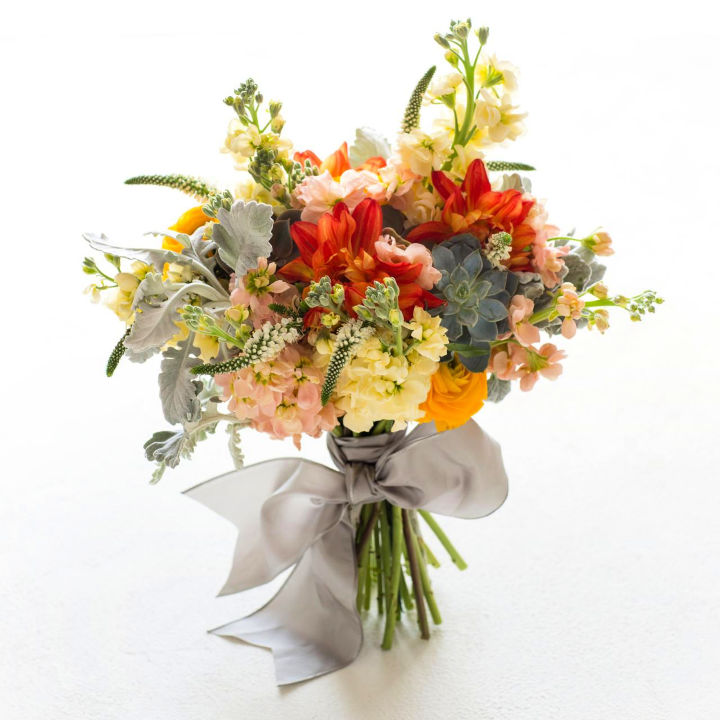 A very special DIY wedding bouquet to make in the fall-winter or spring season. It will be ready in less than 30 minutes and will be the best bridal gift to make at home. Here along with the succulents, you need dahlia, peach stock, ranunculus, dusty miler, and white veronica to make this wedding bouquet. Details here diynetwork
9. How to Make a Wedding Bouquet with Artificial Flowers
Please a bridal by giving this artificial flower bouquet gift, it will be ready quickly like in 20-25 minutes and will build a never-ending reputation of you. how to make a wedding bouquet with artificial flowers? Just put together the pink, orange, and white roses to make the base of the bouquet. Next, fill it up with the succulents, snowberries, lamb's ears, poppy pods, and seeded grasses. Details here weddingchicks
10. DIY Felt Flower Bouquet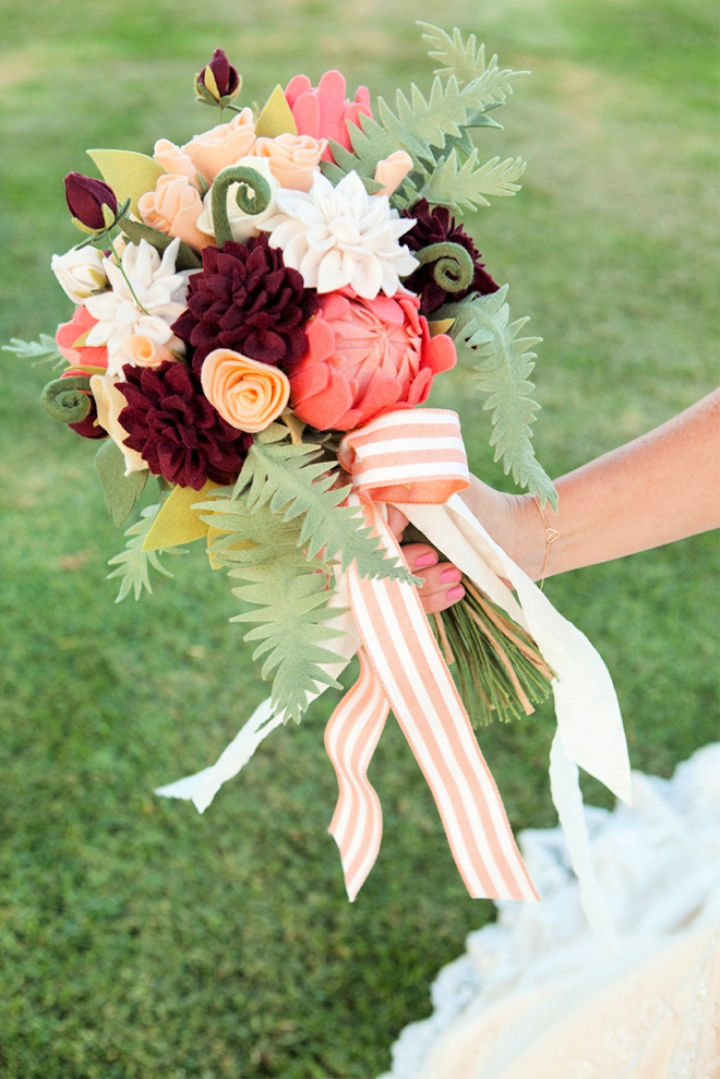 Win the heart of a bridal by giving this felt flower bouquet and make a matching boutonniere to please the groom too. Grab the wood felt, felt flowers, flora wire, and ribbon to make this felt flower bouquet. Use glue to fulfill your adhesive demands. One of the best-felt flower bouquet. Details here somethingturq
11. Stunning Wedding Bouquet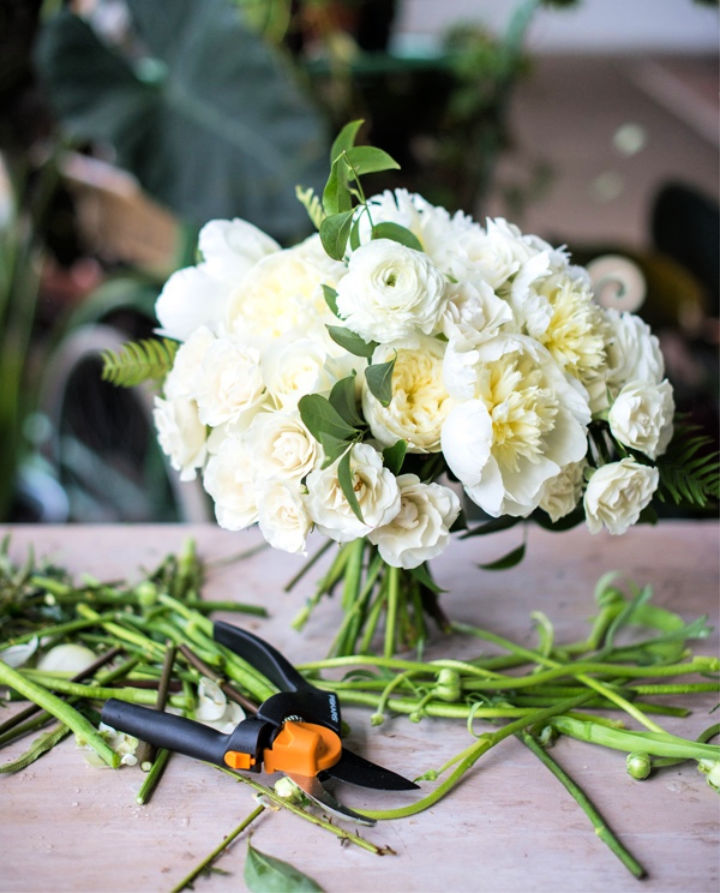 This DIY wedding bouquet features white roses and flowers emerging from the greenery. It would be a perfect match for the bride's wedding dress. However, you can try it with flowers of choice too if you want it colorful. Grab the floral rubber bands and ribbon to tie stems of your decided flowers together. Details here ruffledblog
12. Wildflower Wedding Bouquet
Wish a happy married life to a bride by giving this rustic wedding bouquet. It shows big respect for wildflowers and is having a rustic lace or ribbon tied around. You can take the readymade bouquets also to make this wedding wildflower bouquet. Just arrange first the largest blossoms for the base. Details here weddingshop
13. Homemade Newspaper Toss Bouquet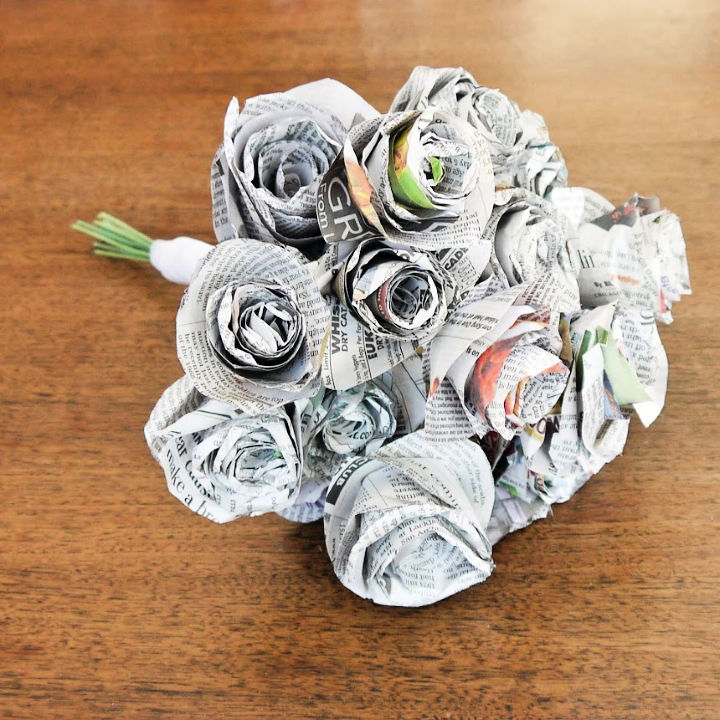 How to make a bouquet of fake flowers? Use your origami art to make lovely roses out of old newspapers, next just creative arrange them together, making lovely looking DIY wedding bouquets. To make this newspaper toss bouquet, you need newspaper, floral cloth wire, and ribbon. Better recycling of your old newspapers. Details here popsugar
14. DIY Bridal Bouquet With Silk Flowers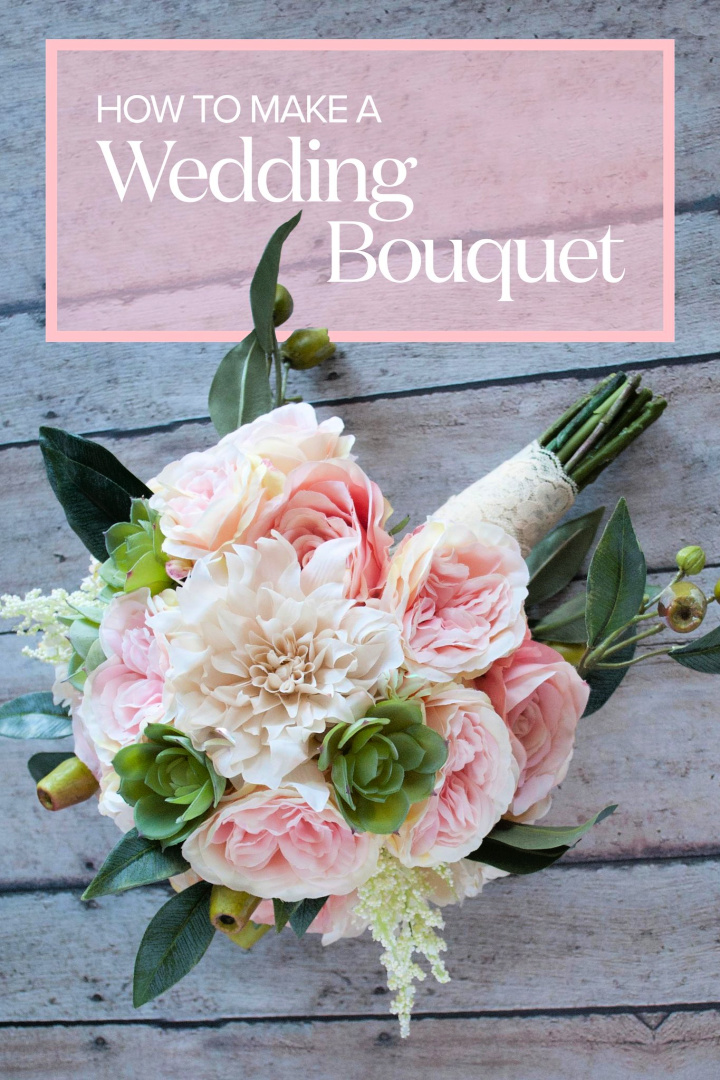 Get the free DIY bouquet step-by-step instructions to make your own bouquet like the same you buy from the flower shops. This bouquet project uses silk flowers and hence will not die early. Tie the finally arrange flowers with the floral tape and then cover the tape with your favorite accent lace. Details here afloral
15. How to Wrap Flowers to Make a Wedding Bouquet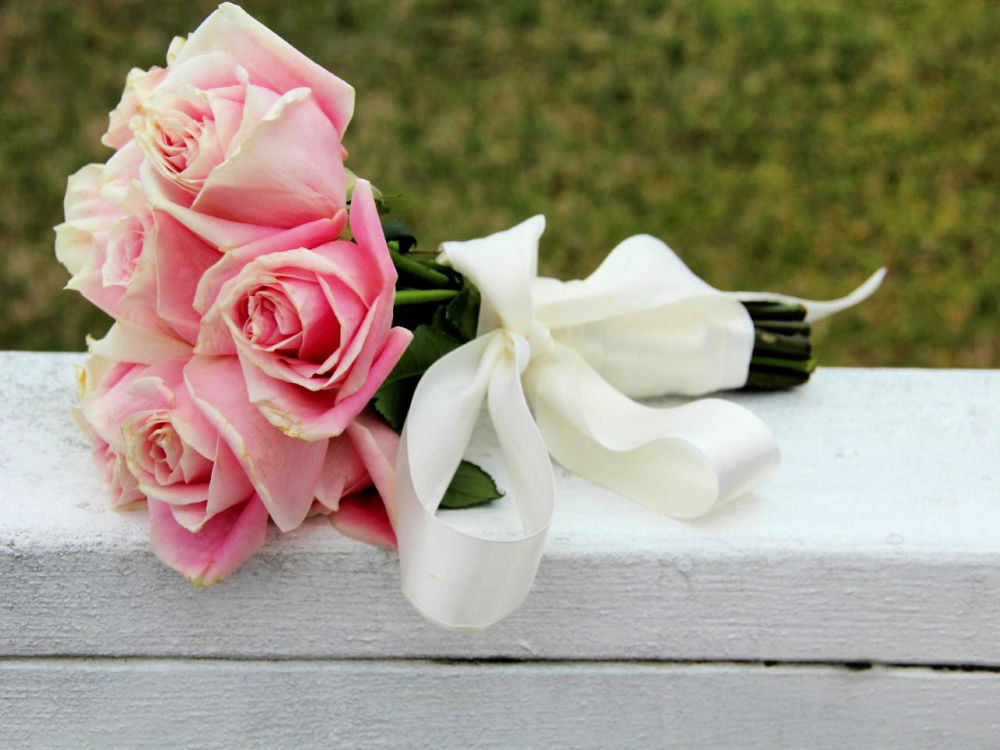 Looking for a beginner DIY wedding bouquet project? Then do try this how to make a bouquet tutorial, which involves making a lovely rose wedding bouquet. This DIY bridal bouquet features pink roses and darns easy to make in less than 25 minutes. Tie the flowers together using a thin rubber band or floral wire. Hide the wire using plastic wrap and then finish off the bouquet using 3 yards of 1″ silk ribbon. Details here diynetwork
16. Make Your Own Bridal Bouquet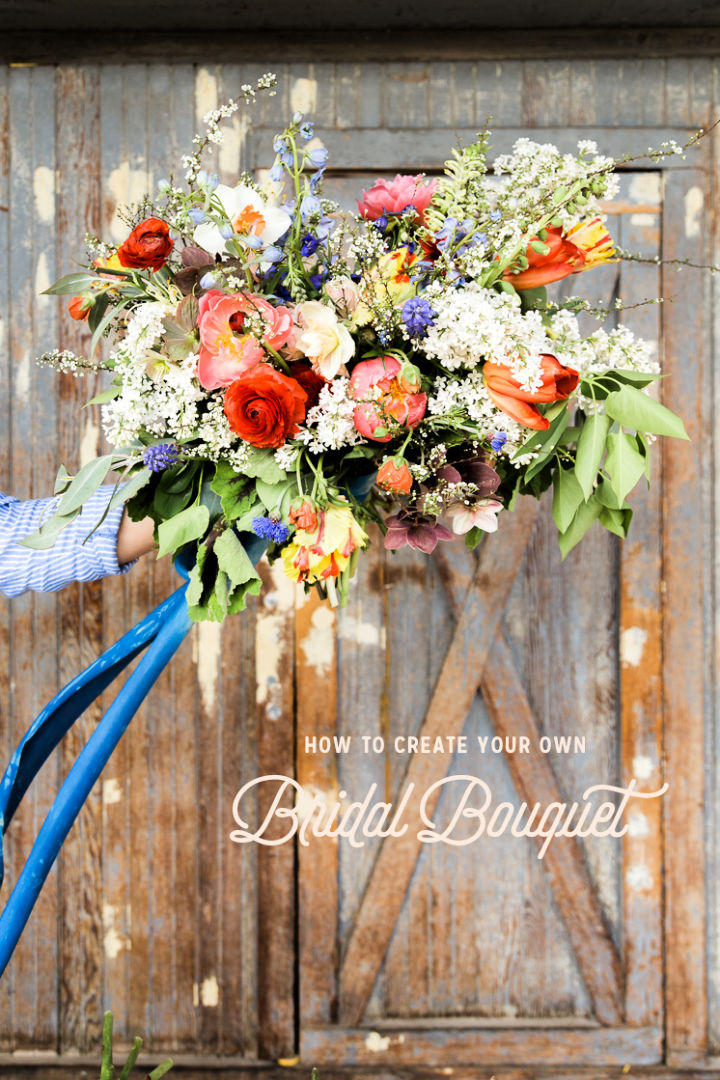 How to make your own wedding bouquet? Combine your favorite flowers with the bruised petals and extra leaves to make a bouquet. Crisscross the flower steps and then tie them in place using floral wire. Hide the wire using floral tape and ribbon and enjoy a good looking homemade wedding bouquet. Details here thehousethatla
17. Make a Succulent Wedding Bouquet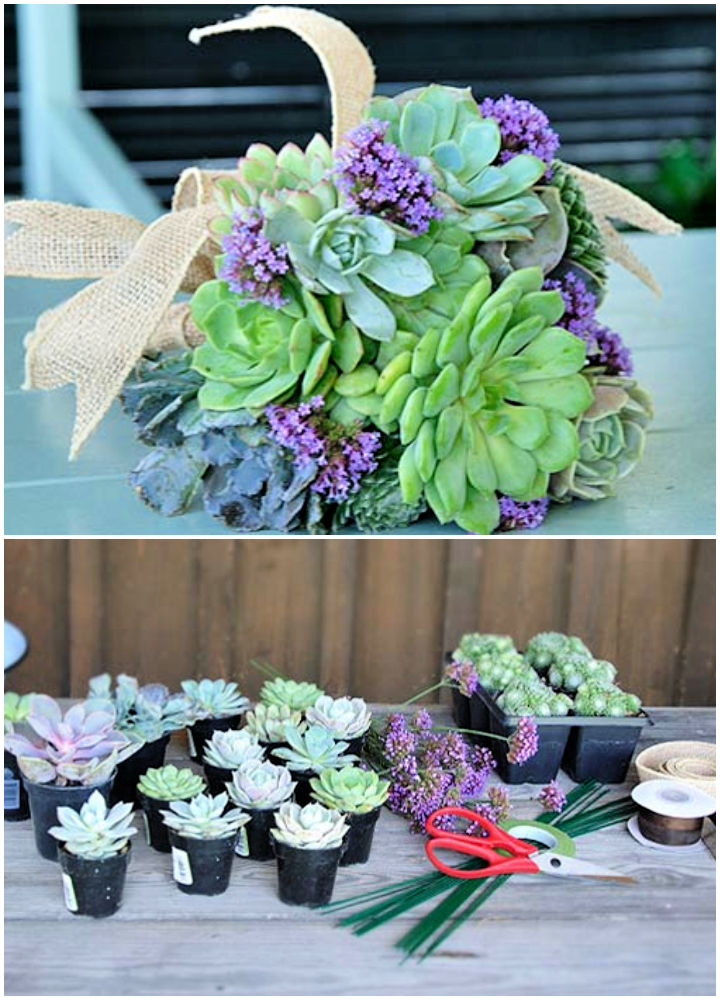 Succulents are favorite to many of us, and they can be considered to make a bridal bouquet too. So, wish here better luck by giving this DIY wedding flowers will bring all the happiness to her. You need the succulents, cut flowers, floral wire, floral tape, and ribbon to make your own wedding bouquet. pallensmith
18. How to Hand Tie Your Own Wedding Bouquet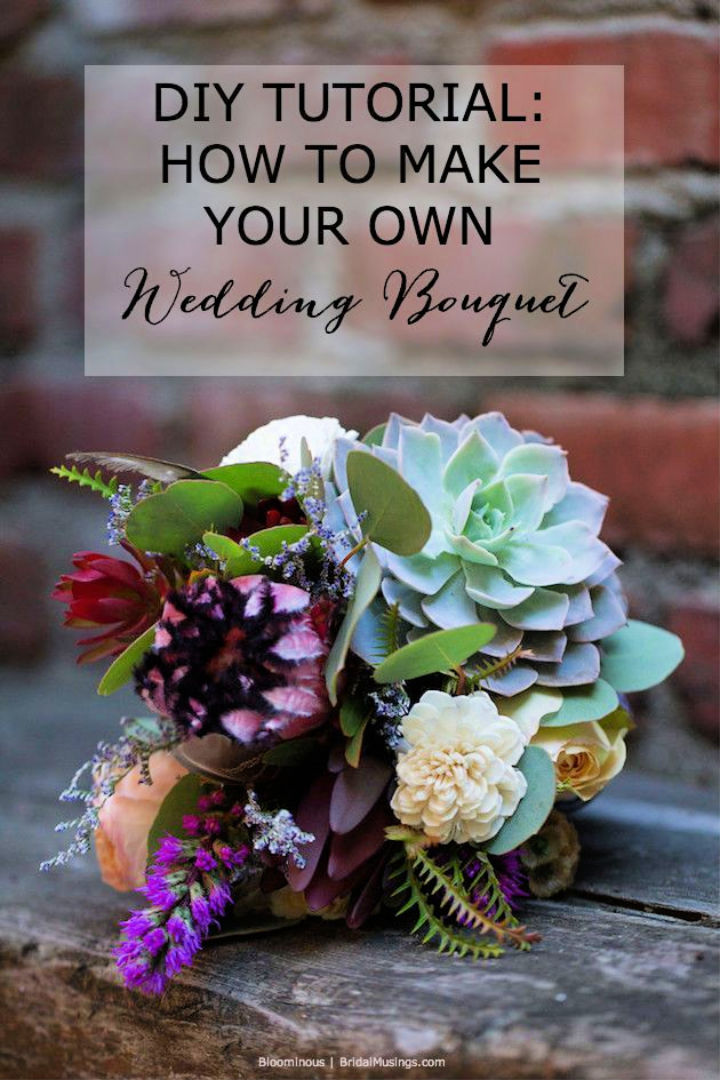 If you have learned to creative arrange the flowers for a wedding bouquet, then the next step is to hand-tie them. Get here all the tips to tie together nicely the bouquet. First, build the foundation using greenery, fillers and foliage and next feature flowers in the center. Wrap floral wire around the stems and then hide the wire with floral tape or accent ribbon. Details here bridalmusings
19. DIY Paper Rose Wedding Bouquet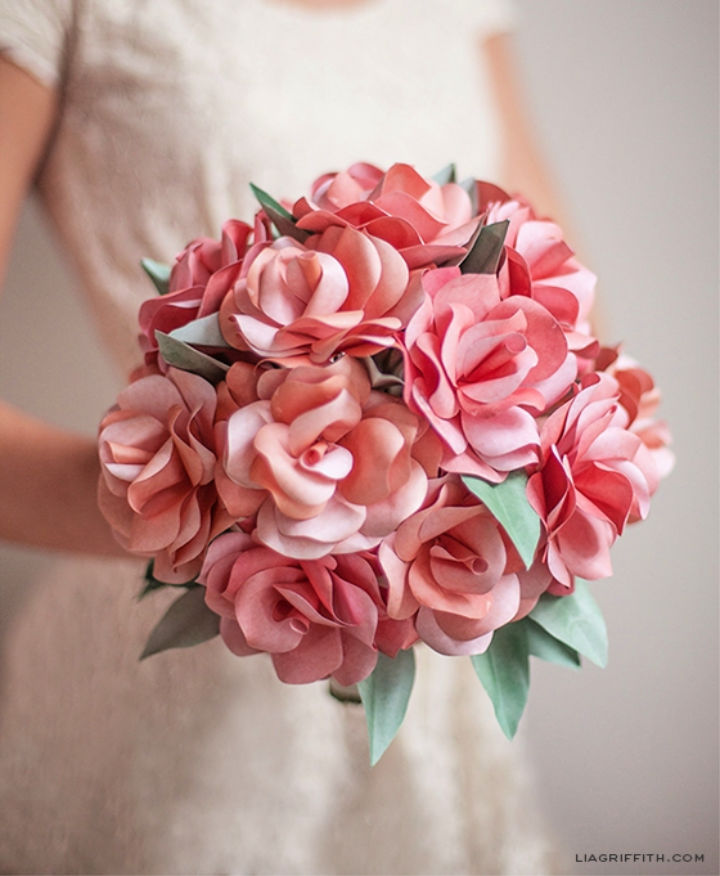 Give your wedding a hot personal touch by making this paper a rose wedding bouquet. This paper roses bouquet will make an unforgettable and unique gift for a bride. It features pink, peach, and blush roses and can be adorned more using accent ribbon and lace wrap. Further details here liagriffith
20. Felt Flower Bouquet + Boutonnieres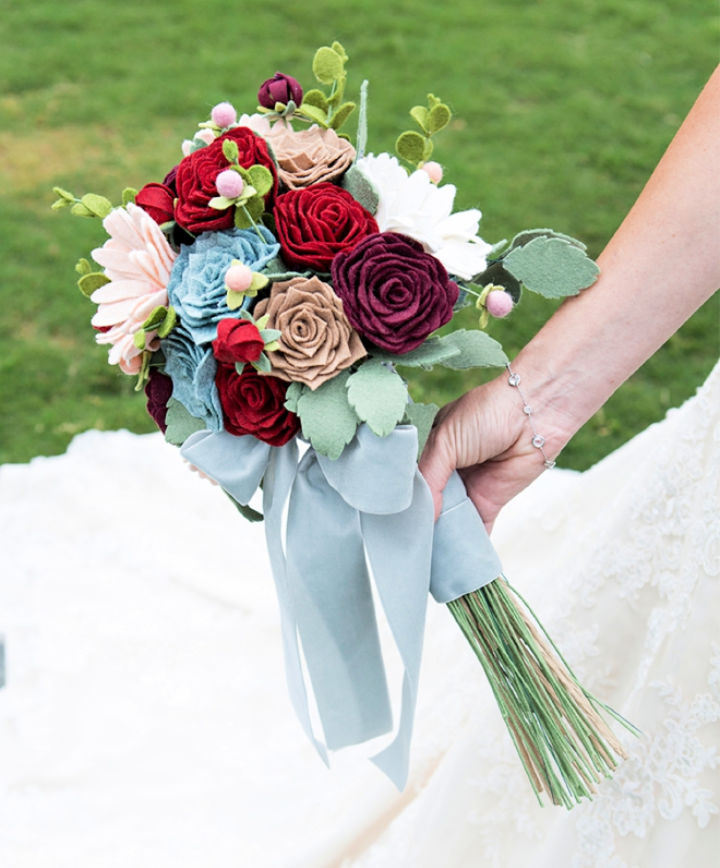 Make the bride feel special with this felt flower bouquet. The felt flowers will not wilt, and hence this bouquet will be a memorable and unique gift for the bride. Use the felt flowers and artificial greenery to make the boutonnieres too for the groom. You need wool felt, floral wire, ribbon, and felt flowers to make it. somethingturq
Conclusion:
You are often to attend a wedding with a bridal gift in your hands. Nothing can please a bride more but a bundle of best wishes that is often given in form or a DIY flower bouquet. These easy to make and simple wedding bouquet ideas will help to bring exceptionally beautiful and pro-style flower bouquets at home without getting expensive. And you can learn how to make a wedding bouquet with artificial flowers! Plus, you will learn how to make a matching boutonniere too with leftover flowers, will make the best handmade wedding gift or DIY wedding flowers.