Learn how to make distressed jeans at home easily with old jeans! The DIY distressed jeans are hot fashion trends and are equally popular in both genres. It makes an amazing choice from every day to causal fashion. We all love to buy new jeans, but the question arises what to do with old jeans. Going to waste them? Don't do it, just refashion with old jeans and start using them as incredible fashion again. Go with these 15 DIY Distressed Jeans projects that will show you all the ways about how to how to distress jeans like a pro. Roughing your jeans is a great way also to transform your winter jeans into special summer fashion. You just no need higher skills. Just get ready with the tools like scissors, tweezers, razors, graters, and sandpaper to make distressing jeans easy.
Just mark the portions of your jeans using the tailor's chalk and then start roughing them. Here you are all free to shred the desired amount of jeans. Just shred only the blue portions to reveal just the white threads. However, if you want to expose your legs or want to allow great air circulation to your body, then just shred more.
At the same, do a little distressing with the bottoms of the jeans too or just tear them for a cool tasseled appeal. They will just be amazing in both ways. Just take a short tour of given DIY distressed jeans to see a lot of uniquely roughed jeans and learn how to distress jeans.
1. How to Distress Jeans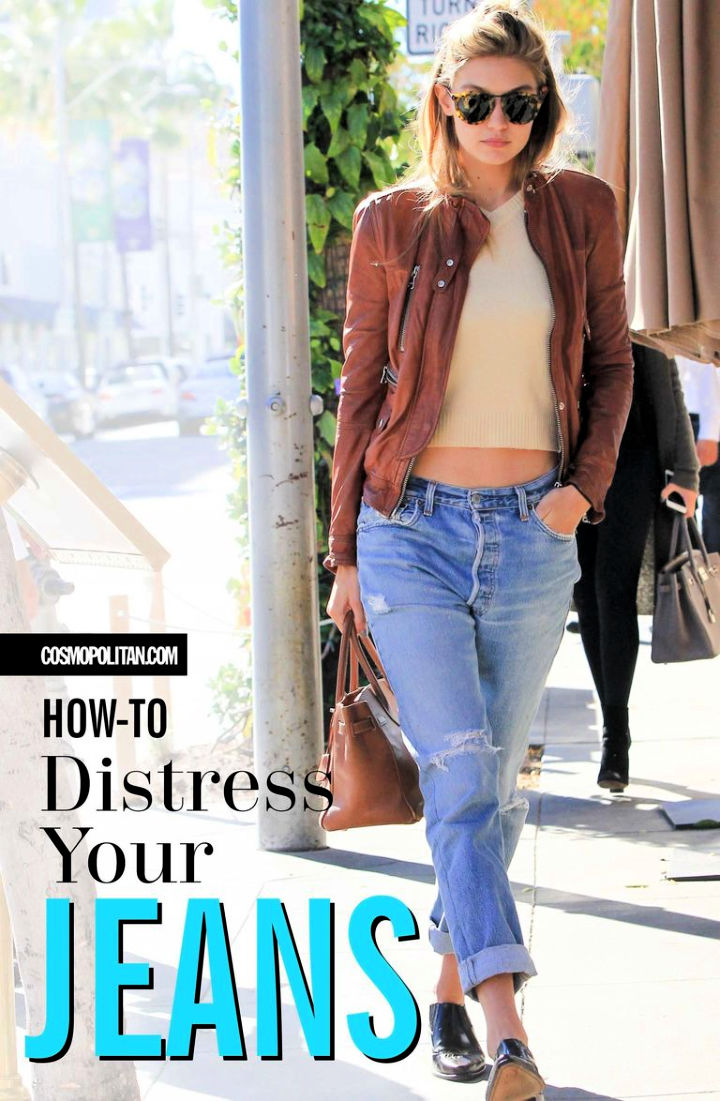 Wear your jeans for a boosted shabby chic look by making them distressed. Just mark the portions, sections, and parts of your jeans you want to fray. Then use scissors and blades to distress them. Keep the strings after distressing or just trim them down. Details here cosmopolitan
2. DIY Distressed Jeans
Willing to expose your legs through the jeans? Then opt for this distressed jeans fashion, will rock for the hot summer fashion. They will allow great air circulation to your legs too, along with bringing your fashion to the next level. You need box cutter, tweezer, magazine paper, and a cheese grater for distressing these jeans. suttonandgrove
3. DIY Ripped Distressed Jeans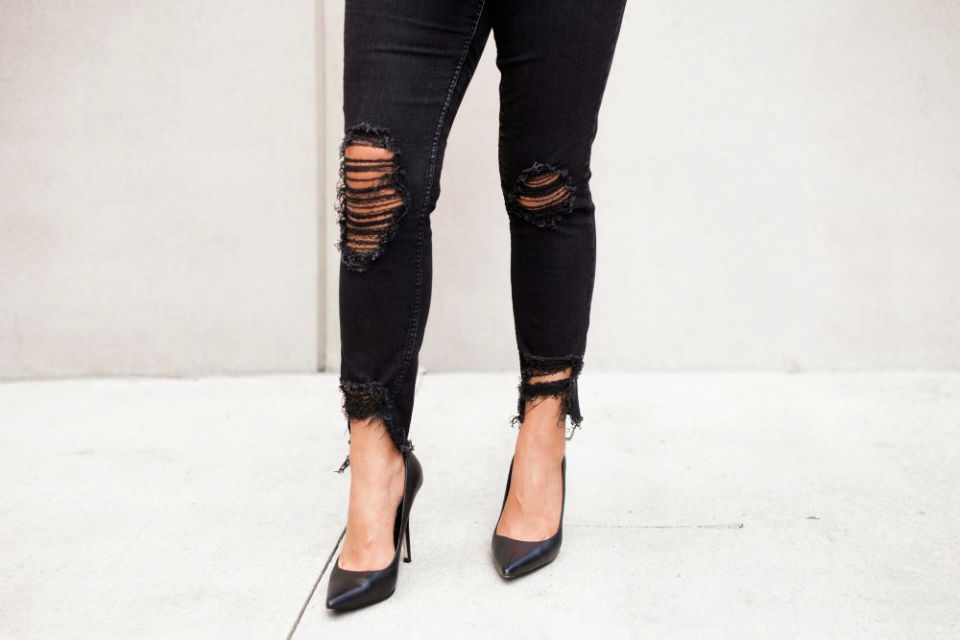 Create a handsome personality of you by wearing these jeans that come with distressed knees and also with frayed bottoms. Here you need chalk, heavy-duty scissors, seam rippers, cheese grater box, and a ruler to make these ripped distressed jeans. Details here theballerona
4. How to Distress Your Denim Jeans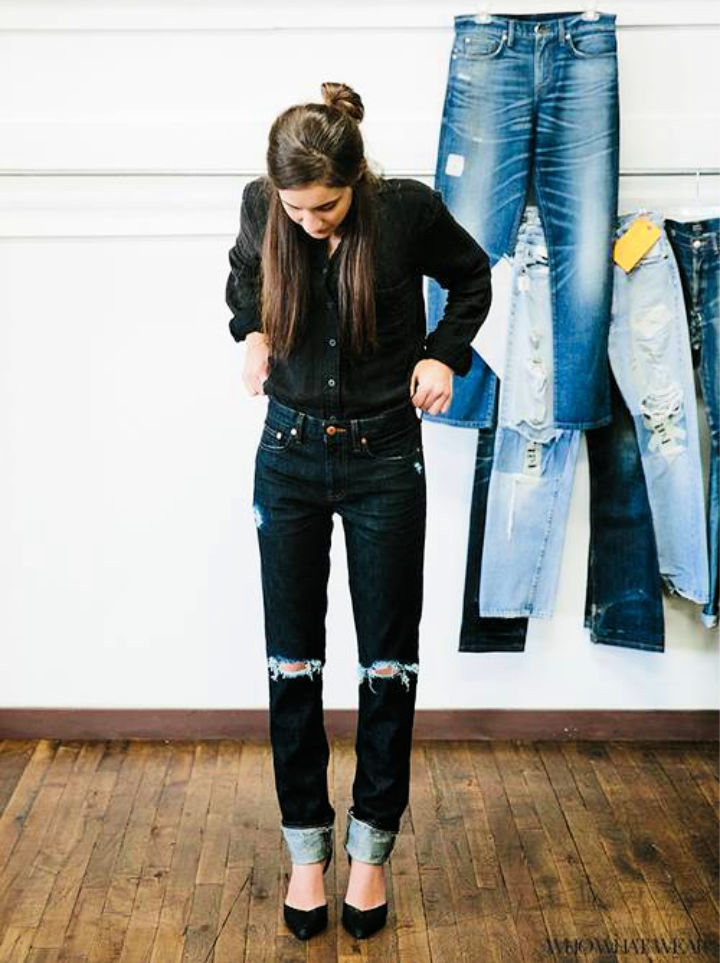 Keep using your old jeans by creating a new fashionable appeal of them using the distressing techniques. These jeans look great with the distressed knees and are damn easy to get so. Shred the jeans from the knees using a power tool, and don't tear through another side of jeans. Details here whowhatwear
5. Distressed Denim Techniques Road Tested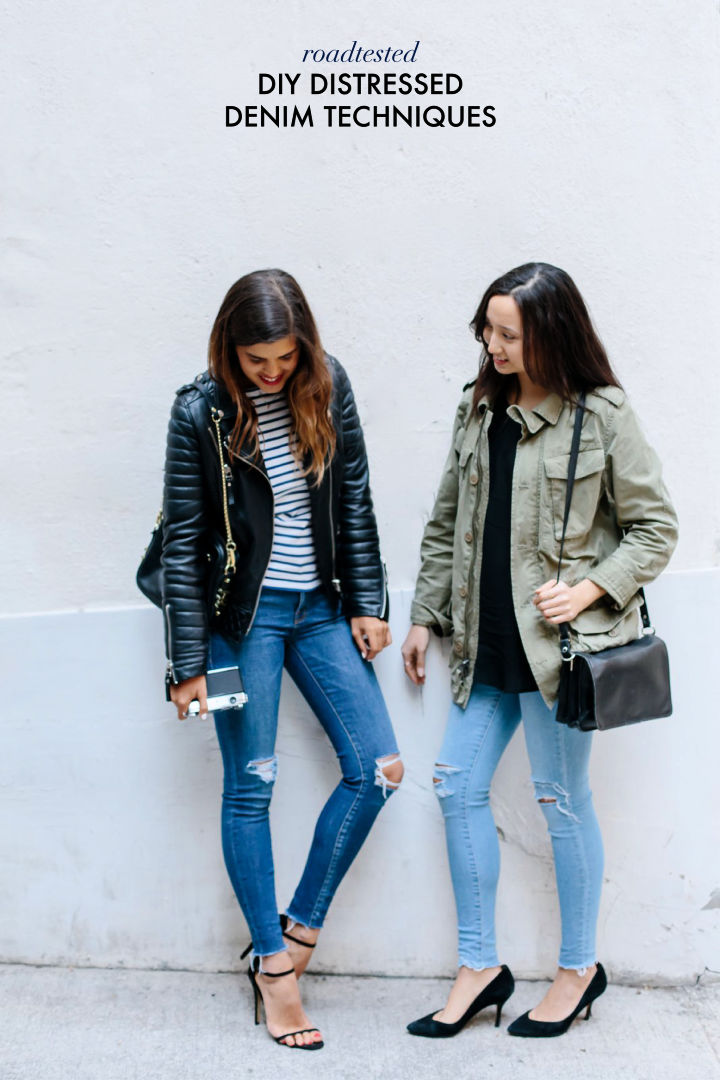 How to make distressed jeans? Make yourself appear more stylish by wearing these distressed denim jeans, will work up super quickly. This project involves shredding the jeans with a grater, next use heavy-duty scissors to complete the distressing. Tear the jeans more or less depending on your choice. Details here collectivegen
6. DIY Distressed Jeans to Get the Look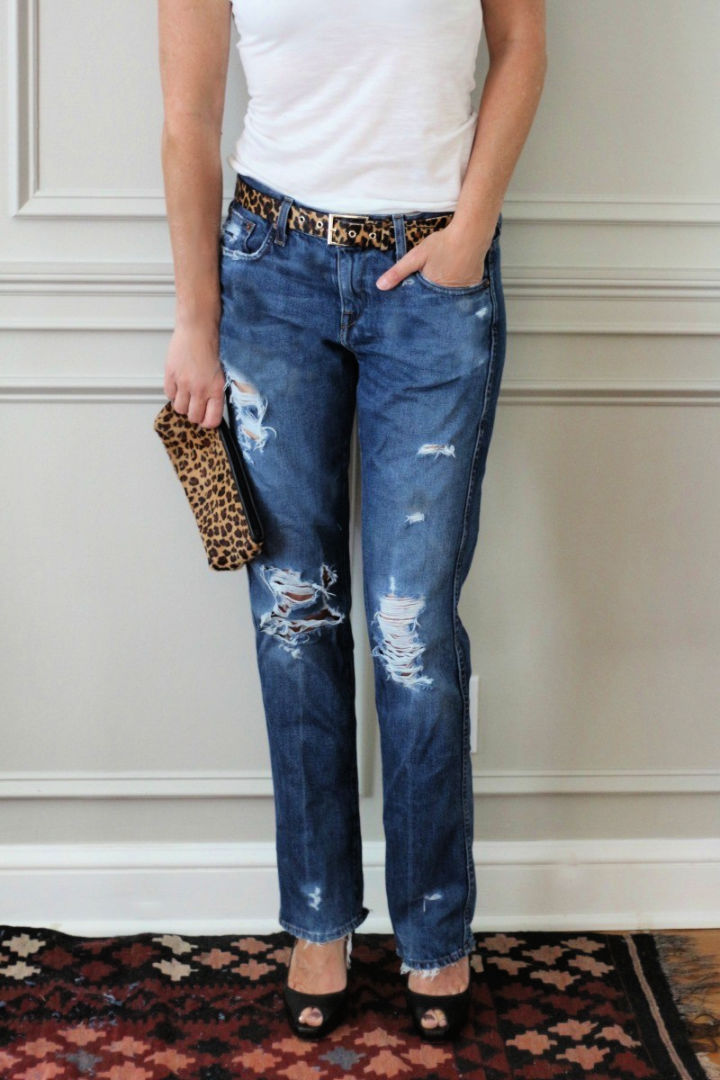 Use the sandpaper, grater, tweezers, and scissors to distress any jeans like a professional. They are going to be the best tools to use in this case. learn how to make distressed jeans! Just cut the bottom seams down and start roughing the jeans from knees using paper. Do a little torn and worn more using a grater and enjoy it. sammydvintage
7. Homemade Distressed Boyfriend Jeans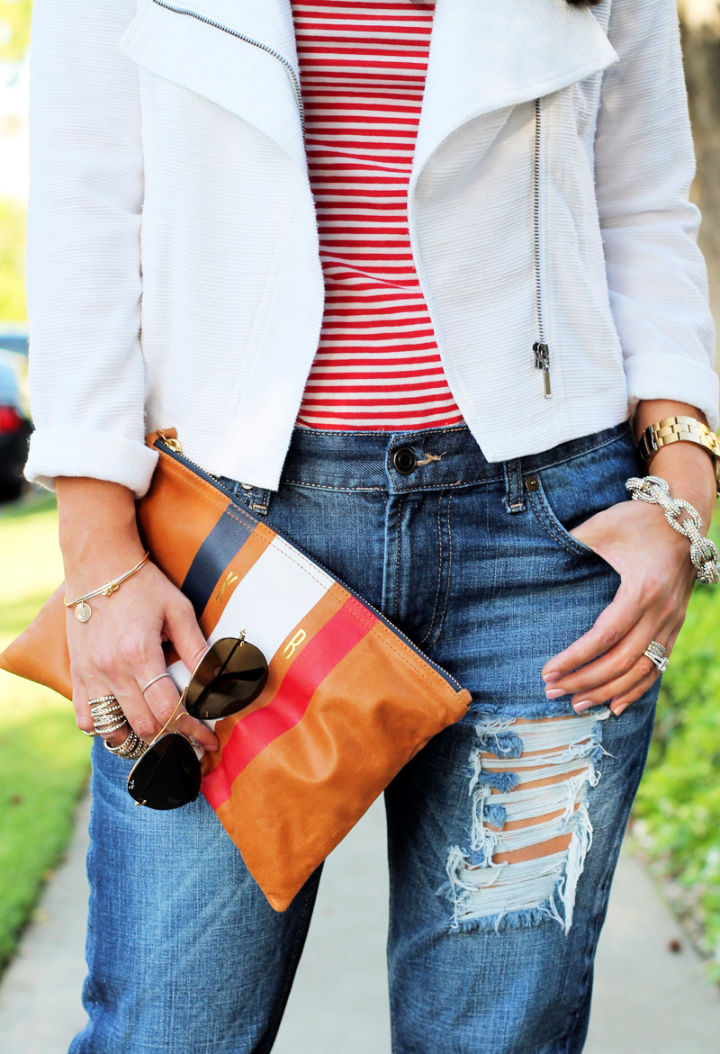 You just can't keep up the same look of your jeans, or you can't throw your old jeans you have fallen in love with. So, just restyle them by doing a little distressing of them. Please, your boyfriend, by giving this homemade distressed jeans gift, will work up super quickly. Mark the lines with chalk and start distressing with sandpaper, tweezers, and scissors. theeverygirl
8. Distressed Ripped Jeans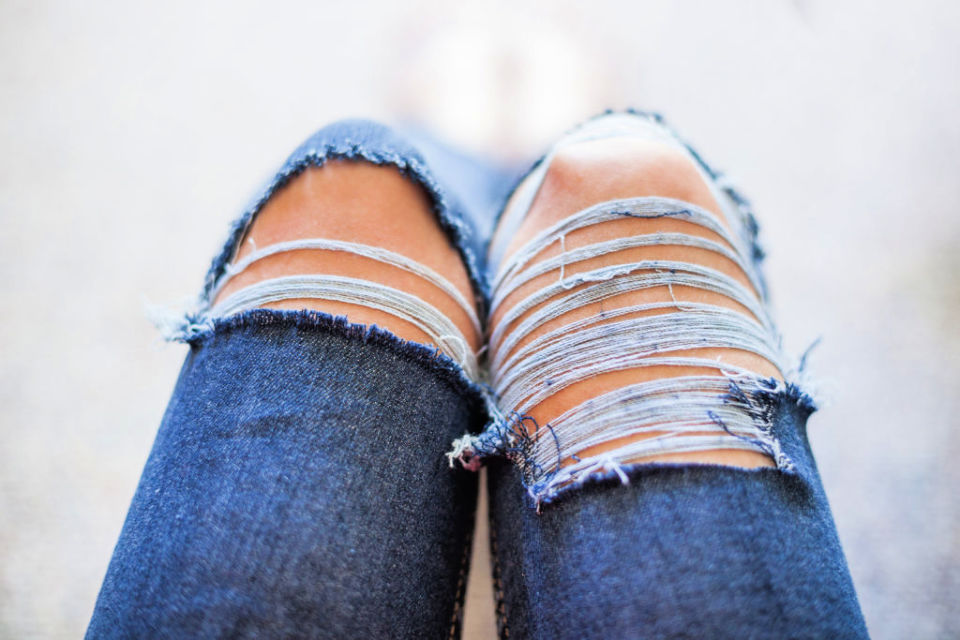 This project is about to peel off all the blue parts from the knees of the jeans. Just keep some thread there that will expose your knees in a glamorous way. The project is much like other projects but involves shredding the denim a bit more. Grab the grater, sandpaper, and scissors to distress these jeans. meghansmolka
9. How to Distress a Pair Of Jeans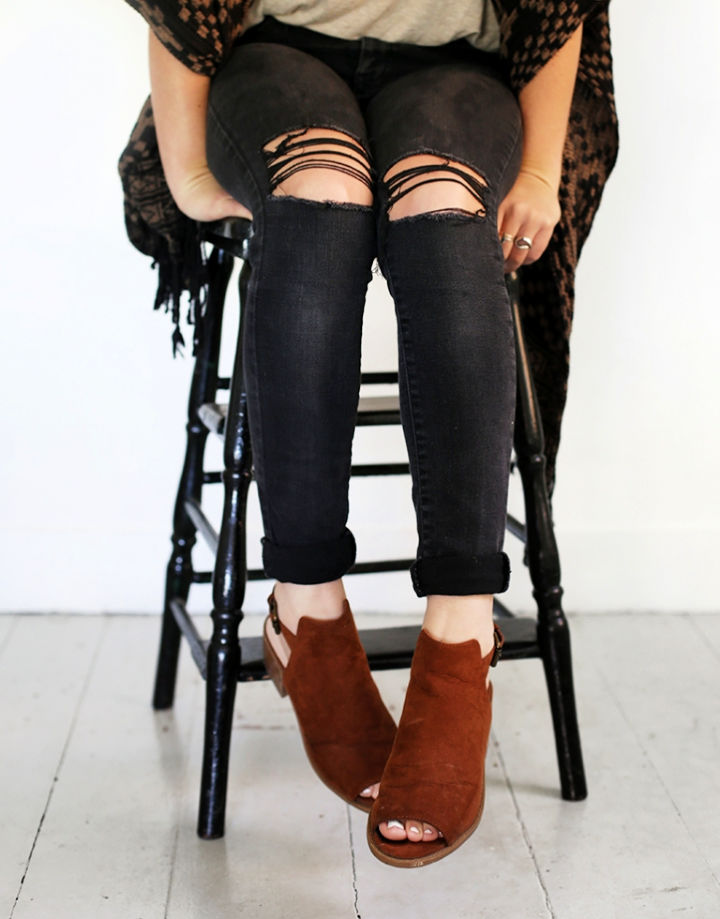 Learn How to distress jeans at home! Expose your hot knees through your jeans to catch more eyeballs. Time to boost your fashion with the old jeans you are not using. Just distress them and wear them as a new fashion. Just start tearing through the jeans using sandpaper, grater and scissors, and other power tools you like. Details here themerrythought
10. Distressing Your Denim with Tassels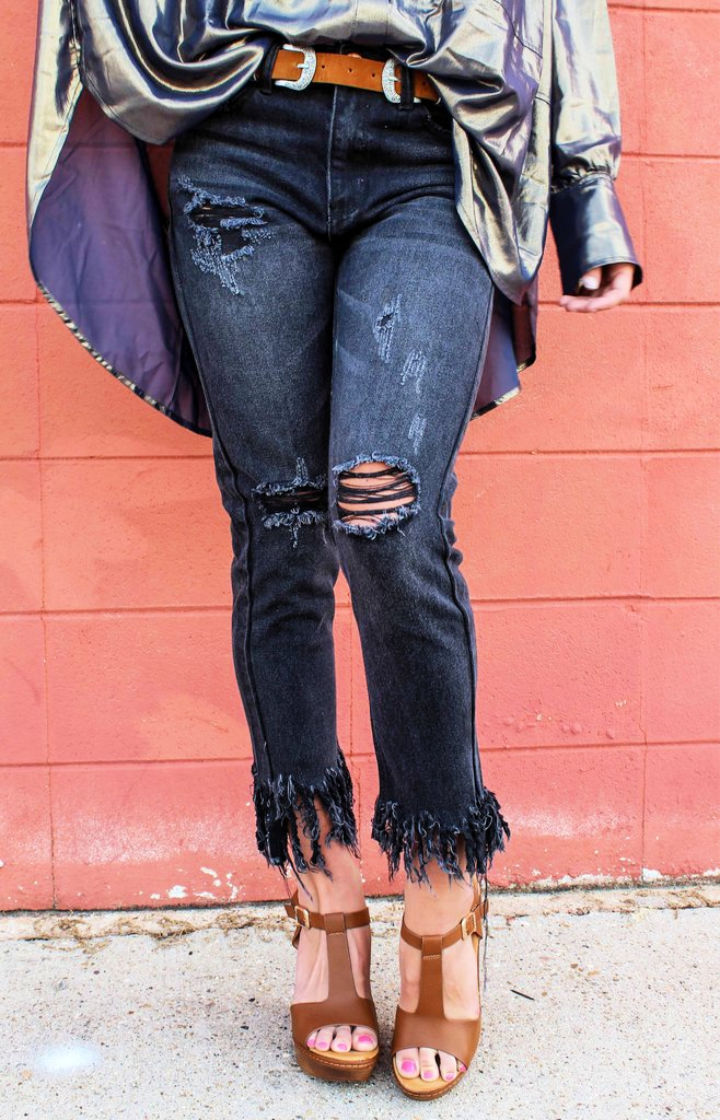 Cute up your legs and expose your legs a little more by wearing these DIY distressed jeans. Tear through the bottoms so they will look like tassels and then start distressing your jeans using sandpaper, grater, and scissors. Avoid shredding the other side of jeans, and that's it. Details here faviana
11. How to Distress White Denim Jeans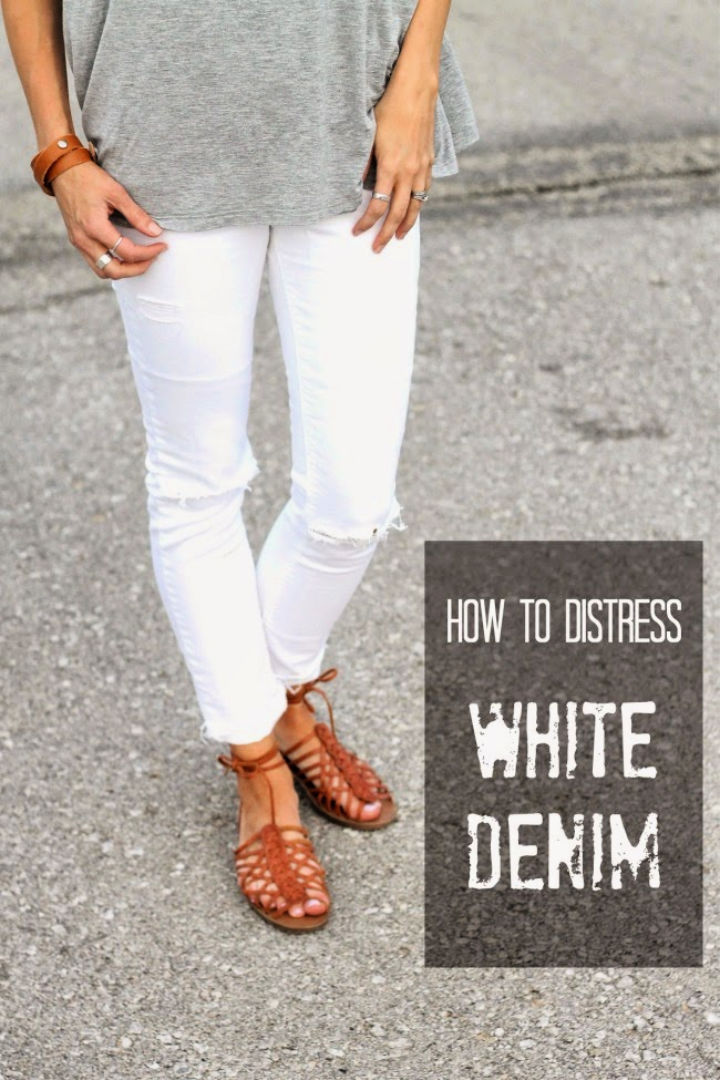 Distressing your jeans allows you to wear the same jeans in both the summer and winter seasons. This project involves distressing the white jeans for a hot knee exposed look, really hot in fashion trends. Pick the scissors, blades, and sandpaper to distress your jeans. Get instructions from here onelittlemomma
12. Distress Your Own Jeans At Home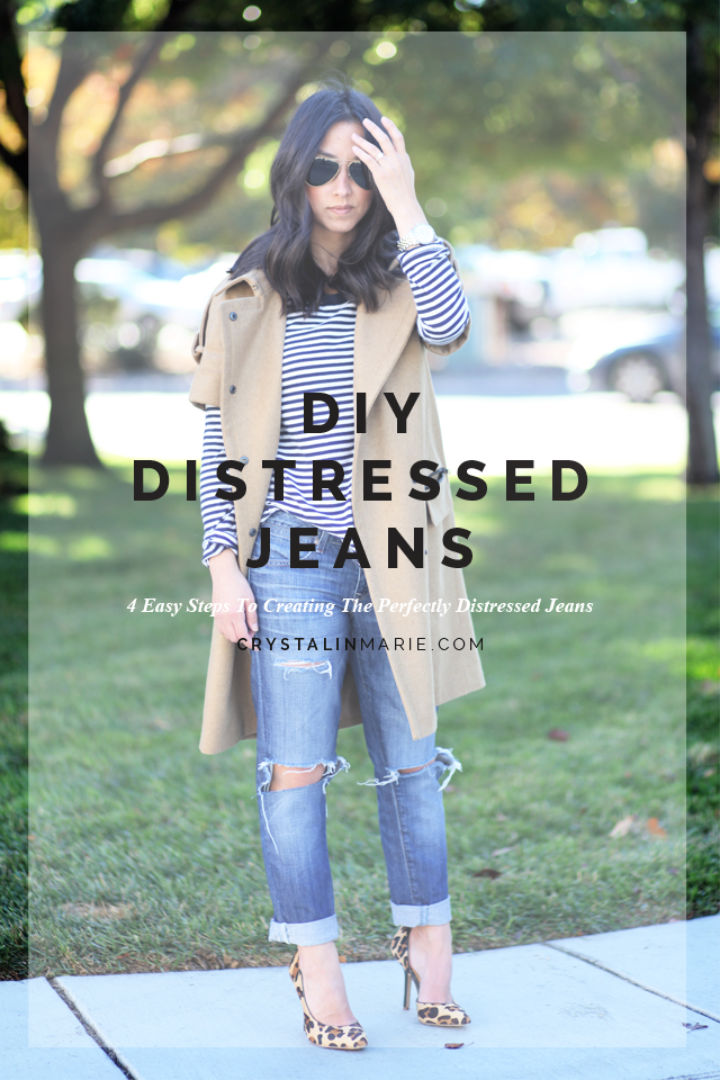 Buying roughed and frayed jeans will cost you big while buying them from stores and boutiques. So, why not make a little effort to make them at home. This cool knee distressing of jeans will involve using the tailor's chalk, scissors, tweezers, and a damp napkin. Pull vertical blue threads using tweezers. crystalinmarie
13. Perfectly DIY Distressed Jeans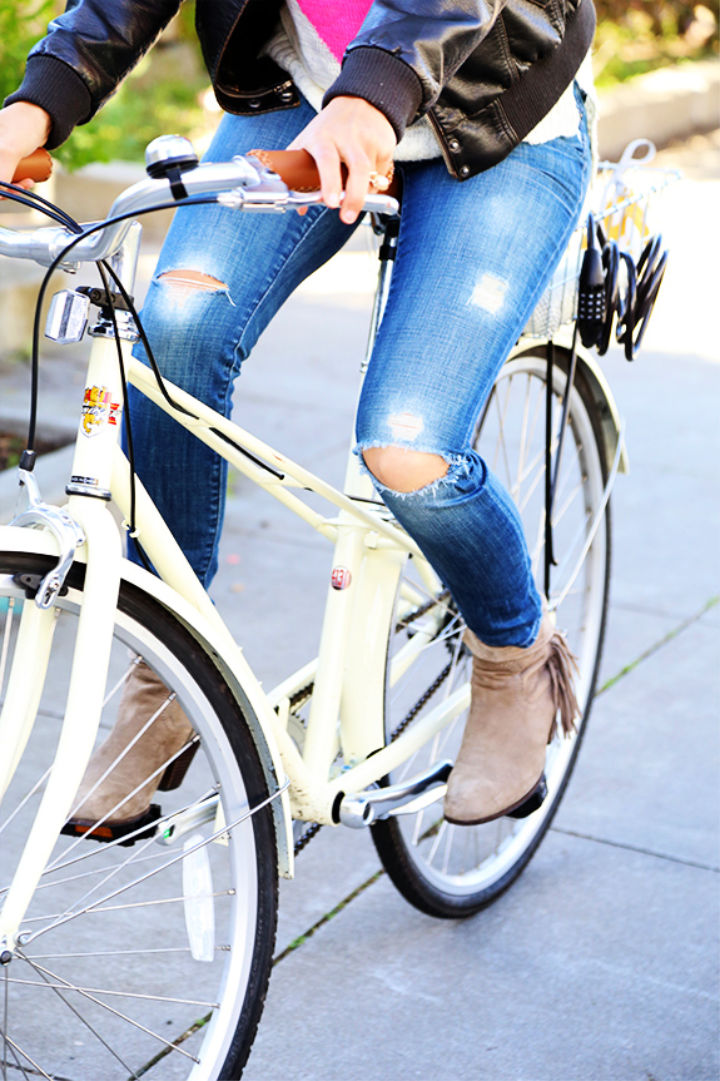 Create a great personality of you by creating these perfectly cute distressed jeans. These jeans will rock for the cycle or bike fashion and will complete super quickly. Give a sharp cut to the knees of your jeans and then distress them using tweezers and custom tools. Details here sayyes
14. Paint Your Clothes – Distressed Jeans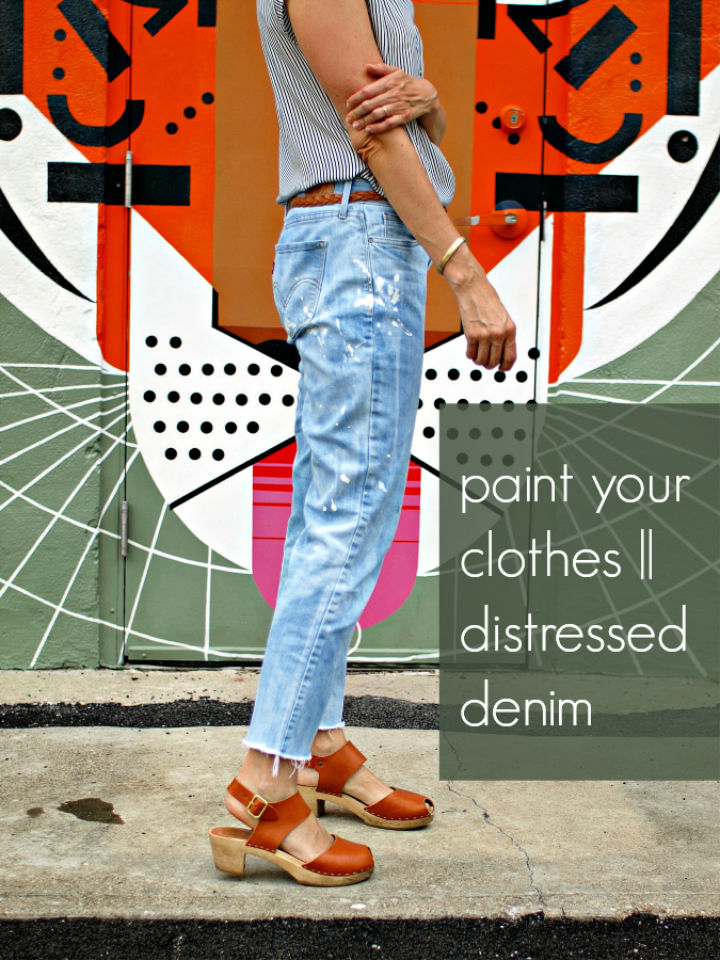 Distress also your jeans by roughing and painting them, just cut down the bottom seams of your jeans and then paint your jeans for a glam rustic appeal. Use white paint for this project, and you can go with any in your case. Your finally completed jeans will make a sweet handmade gift too. Details here thislittlemiggy
15. How to Make Distressed Jeans
How to make distressed jeans? The perfect gift to give to your boyfriend, the distressed jeans. They are homemade and will complete super quickly. Just grab your bathroom razor and start roughing your jeans with it, and soon you will get the roughed jeans, will make a great boyfriend gift. Details here thirtyhandmade
Conclusion:
Old jeans are no more waste. Just take them out from the closet, give some cuts, and start wearing them as new fashion outfits. These DIY distressed jeans are great for old jeans stash busters, will allow you to refashion your jeans easily. Check how to distress jeans from both the bottom and upper parts? less or more, and also include painting to rough and tear your jeans like a pro.