Horse and cattle lovers can now fulfill their wish of keeping the animals at home. These 10 free DIY loafing shed plans will give perfect ideas to make a beautiful home for livestock or pets at home. If you can not afford a big stable for your horse or cattle, you can always go for a small loafing shed. A run-in shelter would do a great job as a shelter for your livestock. They will adjust easily at your place by living in their own small space. You can make stalls in the shed for multiple horses, cattle, or even park your tractors, etc.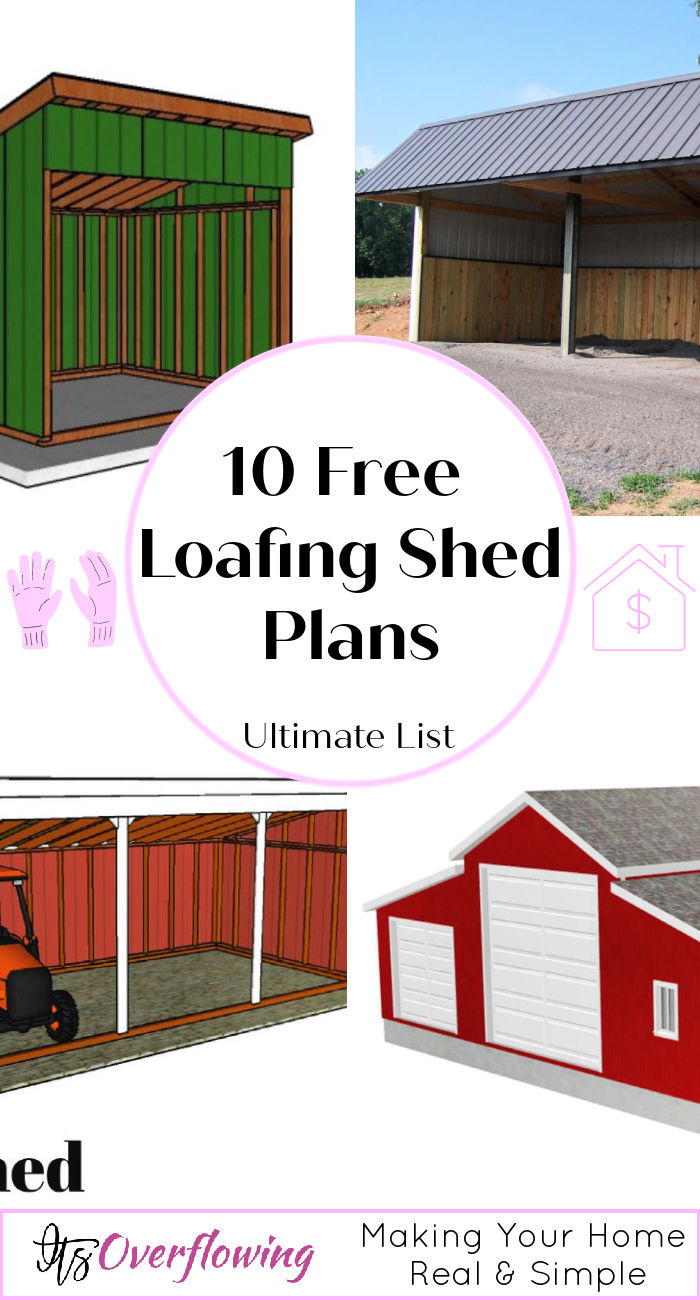 Loafing shed plans, as explained in these tutorials, will prove to be a huge help if you are planning to make your backyard or farmhouse a bit more manageable. On the other hand, making a shelter at home is inexpensive and a fun job. The loafing shed provides a better ventilation system for the livestock, which in turn keep their lungs healthy. These sheds have a very low risk of catching fire. Some of the designs are also portable. Also, the maintenance cost for these sheds is very low.
1. 12×24 Cattle Shed Plan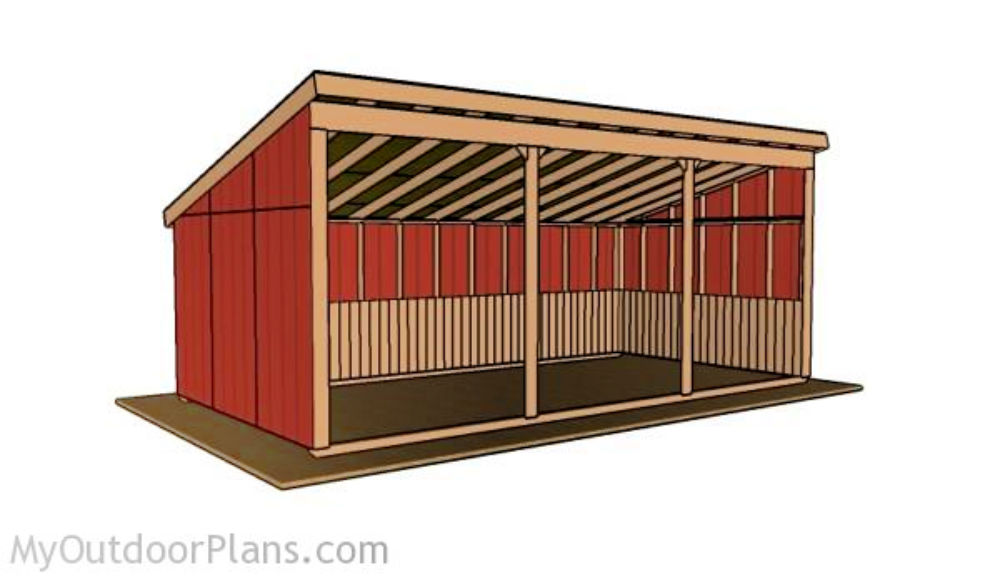 It is straightforward to build a loafing shed for your cattle. Give them shelter from sun and rain. Check out how to build a 12×24 loafing shed to keep your bunch of cattle safe. Furthermore, get help from the video tutorial and step by step directions to build it up. myoutdoorplans
2. Free Loafing Shed Plan
A rancher or not, but this loafing shed plan can be a safe place to park your tractors, vehicles, cart, or get your cattle. Just don't forget to buy weather-resistant lumber to make it more sturdy. Moreover, the supplies required are a few pieces of lumber, screws, nails, safety gloves and glasses, and a drill machine. howtospecialist
3. 8×8 Run In Loafing Shed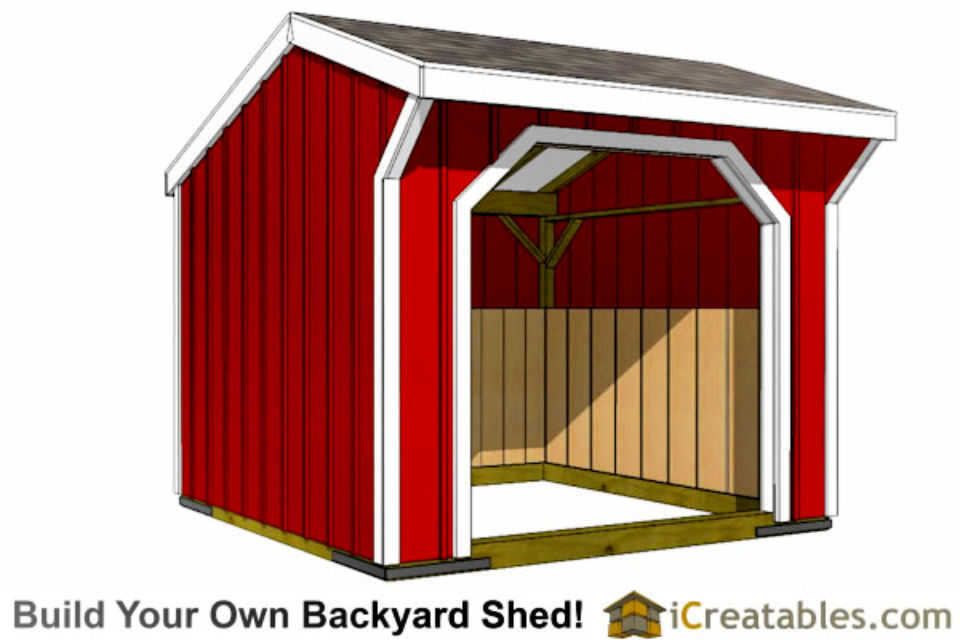 You can build this shed in your backyard or wherever you feel adequate! This plan by iCreatables is very cost-effective. This 8×8 shed can be built is very cost-effective. This 8×8 shed can be built in your backyard easily. Get the list of materials and downloadable plan in the link below. icreatables
4. 13×16 Loafing Shed Plans
If you are not raising a huge bunch of cattle or farm animals, this 13×16 shed plan can be perfect to utilize a small area. Protect your cattle from rain, wind, or any other strong weather conditions. The free and professional building plans are up for grabs here. shedplansz
5. 8×24 Run In Loafing Shed for Small Animals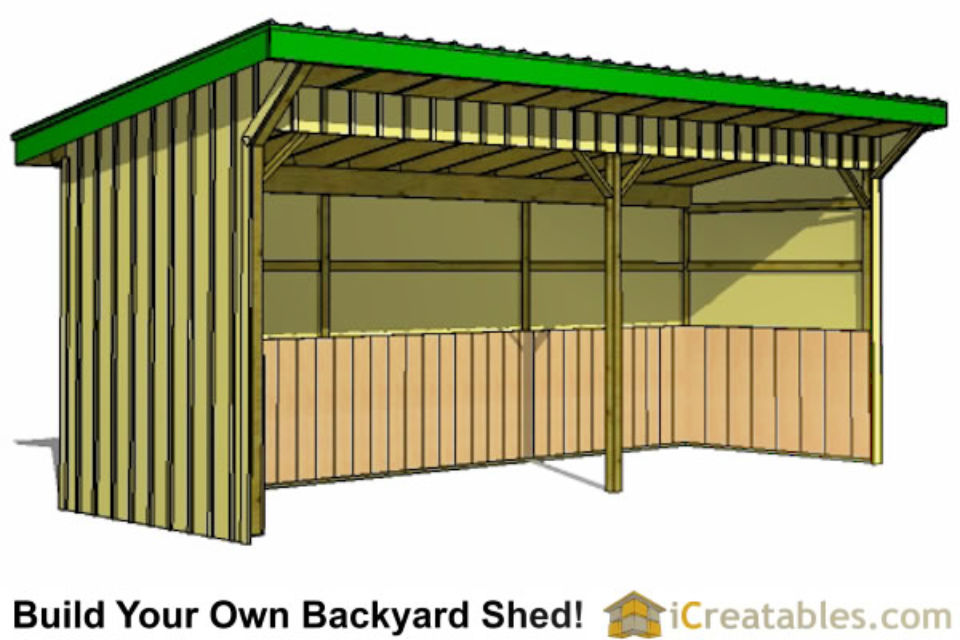 Protect your cattle from any harsh weather days! Like heavy rainfall, intense heat, and strong wind. This 8×24 run-in shed plan will help you to save your livestock from any damage that harsh weather might pose. You can construct it inexpensively and like a pro with the step by step instructions given inside. Check it out! icreatables
6. 12×24 Loafing Shed Roof Plan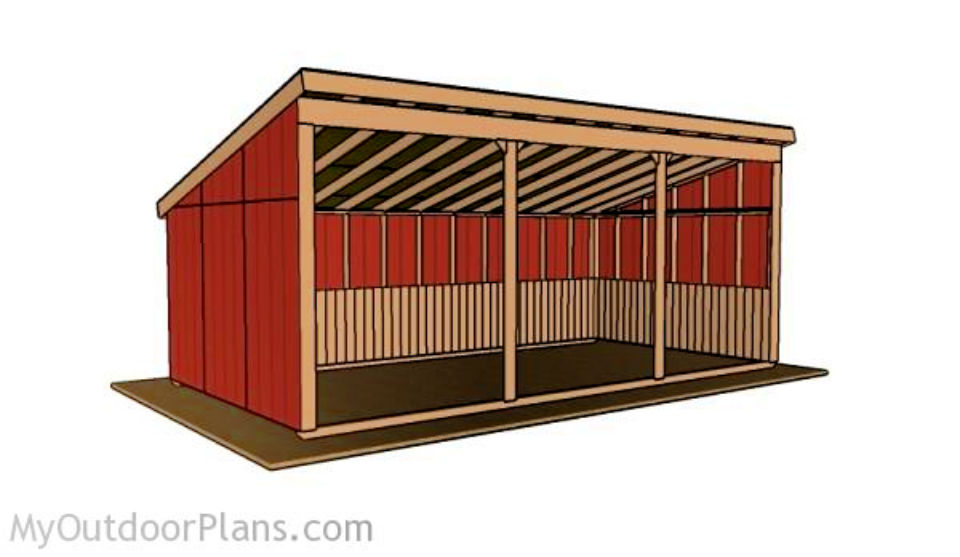 Start by making cuts for the rafter of the shed roof and then moving ahead. This 12×24 loafing shed roof plan is going to provide shelter to your cattle, especially if you live in a heavy snowfall location. Everything, including materials, plans, and procedures, is available herein for you to get started. myoutdoorplans
7. 12×24 Loafing Shed Plan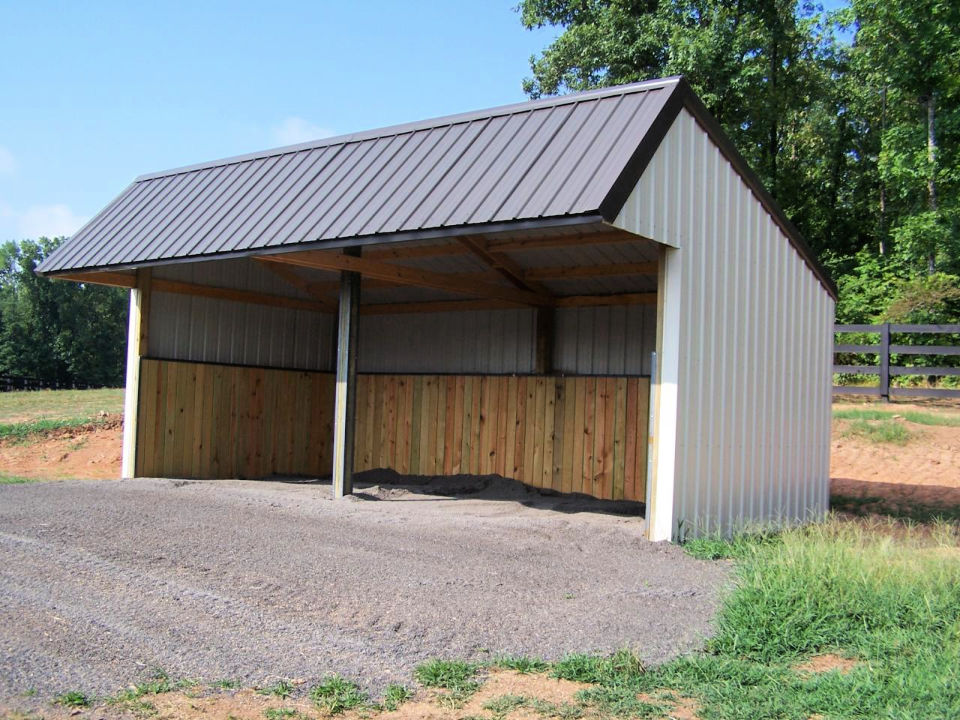 No farm is complete without a shed in it! Whether you construct it to park your tractor, your cart, your cattle, or anything else, it has to be sturdy and weather resistant. This 12×24 loafing shed from the plan has all these components in check. mkmhorsefarm
8. Free Loafing Shed Plans for Horses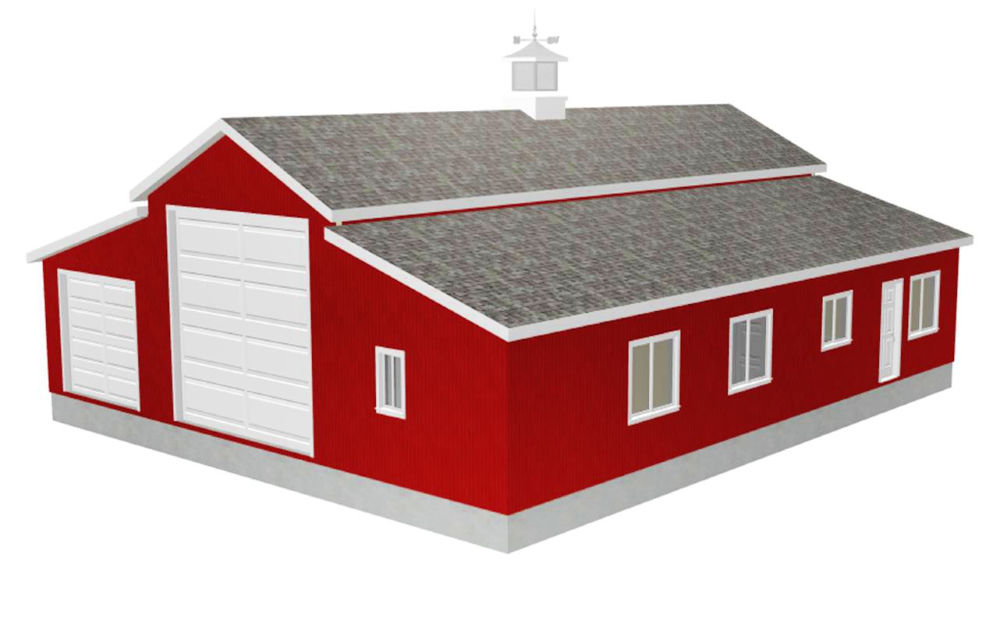 Raising a horse means you are actually raising a loyal friend! For your horses, these loafing shed plans can be of great help and assistance. Hit the link below and get the free plan lists and details to get started. bedilcamera
9. Portable Loafing Shed Plan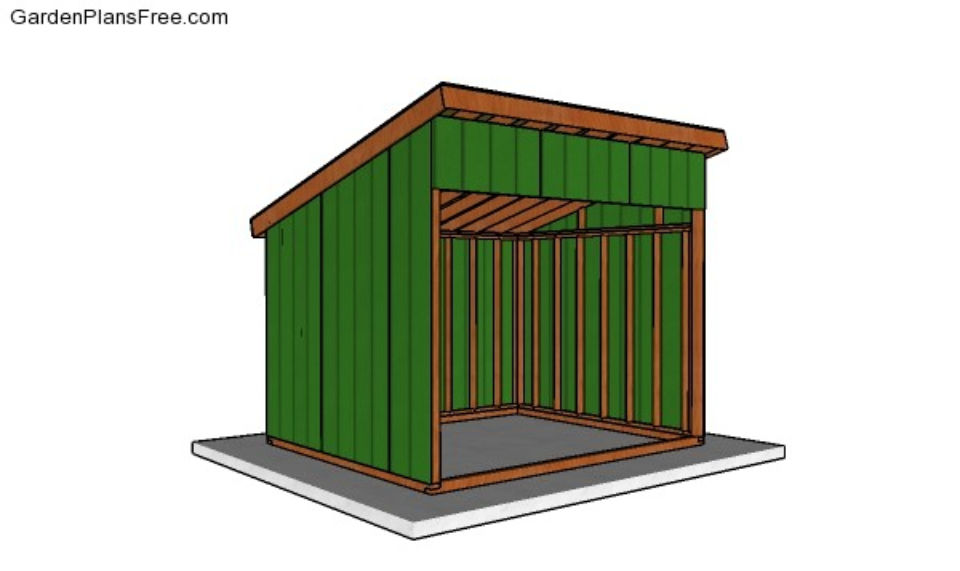 A 10×12 run-in shed plan can be a perfect and sturdy place to store your tools and supplies. It is suggested that you use high-quality building materials like cedar or pine wood to make your loafing shed more weather resistant. Start by building skids first using 4×4 lumber. gardenplansfree
10. How to Build a Loafing Shed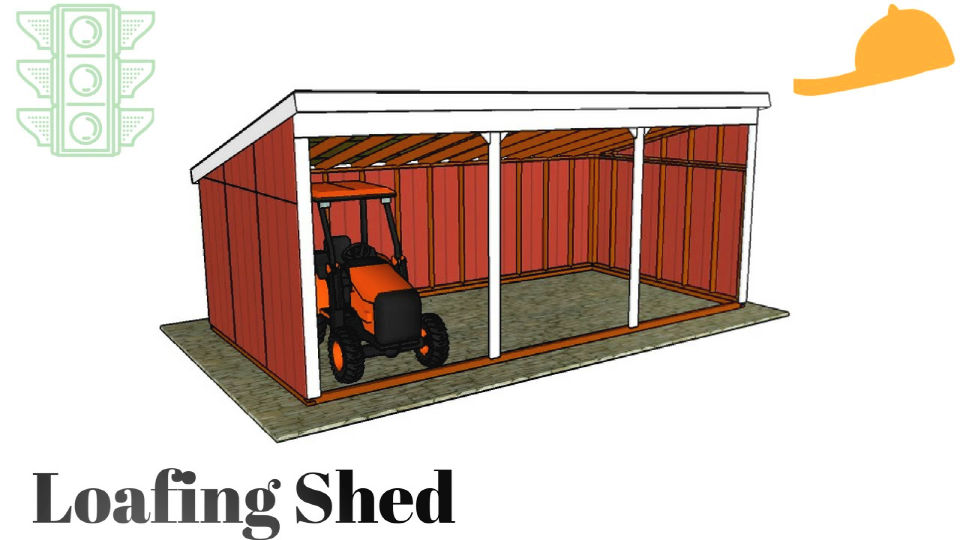 A 12×24 shed has the ideal measurements for your small farm or backyard. Building a loafing shed is beneficial for so many reasons. Keeping your cattle's, supplies or vehicles. Find out the plan and the list of tools and supplies you would be needing to construct this project. youtube
Conclusion
To keep your livestock happy, try building a loafing shed by using any one of the described loafing shed plans. You will be relieved by looking at these plans as they are going to save your money. Also, you will see that buying a loafing shed from the market costs way more than its actual cost. So yes, you can craft a shed at home, with a very basic kit and little money. All you need to do is follow the loafing shed plan as it is. Your loafing shed will be a great hit everywhere.