If you're thinking about buying new appliances for your kitchen for remodeling or redesigning purposes, you'd definitely go for the latest and the most technological models. All the options, colors, and sizes you'd ever want are out there to choose from- whatever suits your needs and desires. Kitchen appliances, home furniture, and other household needs are quite expensive. In order to renovate certain areas in your home, you have to consider your budget first, then search for the brands that both meet your budget and requirements. In this particular decision, you need to search, think in a practical way, and look at reviews. In this article, we're going to go over the value of looking at reviews before buying kitchen appliances.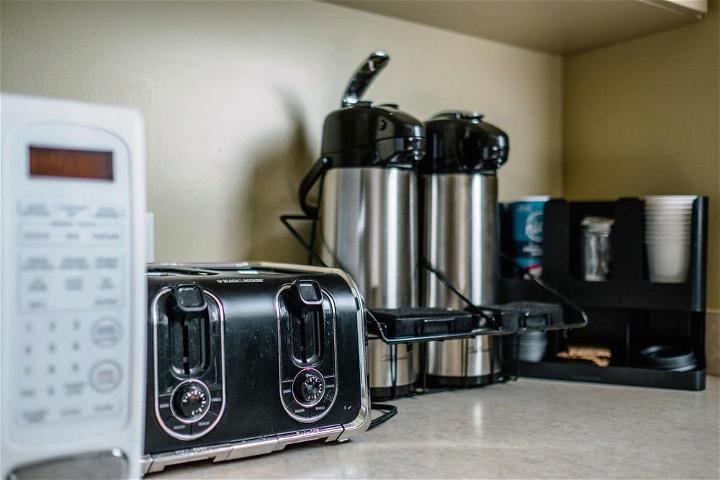 Functionality
Whatever you buy for your house should be useful, functional, and essential. Home and kitchen appliances are very durable and should last for years before you need to replace or remodel. Your decision must be based on your necessities, priorities, and practicality.
In many cases, you tend to base your decision on appearance more than efficiency, and this is not a very smart direction to go in because you need to think about both. Kitchen appliances should be efficient, durable, and useful. Some of us are unsure and don't have the experience to know the differences between brands, which is why we recommend reading reviews first before you choose something and later find out that it's not what you want.
Quality and Durability
When it comes to something like a fridge, a stove, or an oven, quality and durability are unquestionable features to look for, and there's no better way to be sure of this than looking at reviews. Kitchen appliances should stay efficient for long periods of time before it shows signs of age through problems, damage, or the need for replacement, this is why longevity has to be one of the essential aspects of your choice.
Top quality appliances should be durable, efficient, and have a long lifespan. Before you hit the market, keep in mind that you should consider what's more convenient for your usage. Certain features are important, and people who have used the product in question over a period of time will be able to provide accurate and useful feedback to help you make your decision. To be able to determine the quality of an appliance you must focus on the manufacturing materials, how often it needs servicing, and the reliability of the service provider of the brand.
Prices, Budget, and Alternatives
There are several products, brands, qualities, and models available at all times. Every day, you'd find new options that you've never heard of, things that you never thought you'll need but have become essential over time. To be sure of exactly what you need, determine your budget, and then do a bit of research to find the right reviews. This way, you'll be able to find appliance reviews within your budget and also find comparison reviews as well.
When looking for kitchen appliances, if the prices of the appliance you want exceed your budget, you'll likely find an alternative at a lower price, to explore options you need to do some research. Most kitchen appliances stores have offers and discounts to encourage buyers, you might even be lucky enough and get a promo code that you can use to get all you need at a good price. If you're not already precise about the brand you want and you're not settled on a budget yet, look where the discounts are offered. The chances of finding better options are immense. Ever hear someone saying that they got a bigger TV with many more options, and a brilliant picture with the highest technology and resolution at an unbelievable price? Yes, it does happen, they just know how to shop smart.
How To Decide
The great thing about reviews is that they provide information that helps you stay away from appliances that people experience common issues with. Sometimes, there's a specific model with which users have reported a repeated problem. This is one of the main reasons you should read people's reviews before buying. Also, don't rely on just one opinion- it might be a problem with the user and the product might actually be just fine. It's helpful to get the perspective of others' experiences because it might change your mind about something you always thought of as inefficient but turns out to be good, while you only had pre-judgmental thoughts related to outdated knowledge. Reviews also help you to know what to expect- not only from the product itself but also from the supplier. The product can be good but the supplier may be incompetent, have problems with shipments, delays, and in delivering the product in good shape.
Make Sure It's The Right Design
Kitchen appliances come in different sizes, shapes, models, and colors. A huge part of your choice should depend on the product's design. It should match the rest of your kitchen, the cabins, the colors, the style of the whole kitchen, and it has to be the right size in order to fit perfectly in place. The kitchen is a very important part of your house, it has to be convenient and functional in all aspects. The appliances are a fundamental part of any kitchen. Their efficiency, quality, durability, and style all matter. Don't forget the energy usage factor. Your new appliances may have a great impact on your energy consumption levels, it highly affects your bills. Reviews are also beneficial on this matter, energy is a major factor that you need to look into.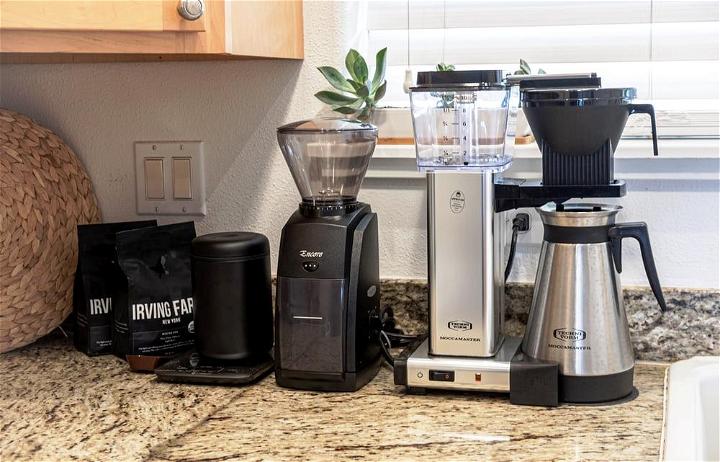 Whenever you think about investing in a kitchen appliance, it has to be something that will last for the long hall. The only issue is that all brands will promote their products to be the best. This is why product reviews are so helpful when it comes to kitchen appliances in particular. People's experiences and opinions shape many of our decisions, directly affect our choices, and change our desires. Reviews are very helpful, especially when buying something like kitchen appliances, they're costly and hard to change if you've already bought them. When buying appliances in general we have to be careful, choose what's right for our needs, requirements, and budget all at once.