Do you dislike your neighbors or having privacy concerns? Do you love your neighbors? Either way, you will be doing your neighbors and yourself a favor by making a fantastic DIY outdoor privacy screen! The springtime is finally here. All you see are colors everywhere! Moreover, the summer season is just around the corner. It's finally the right time for those long-awaited barbeque parties! Are you ready to have the time of your life? Spring and summer are the best seasons of the year! The rest of the year, it's just dull and grey. Your backyard is used the most during these seasons. Why not spice it up a little and have some fun by adding outdoor privacy screens? Are you ready! Get your backyard summer-ready like you have your wardrobe ready! We've rounded up 50 unique and inexpensive DIY outdoor privacy screen ideas that you can build by yourself.
Why not add some vibe and aesthetic to your backyard? You know that you're going to spend most of your time there now! Either getting lost in those romantic novels while sunbathing or having some barbeques and parties! Sounds amazing, right? Those days are not far away!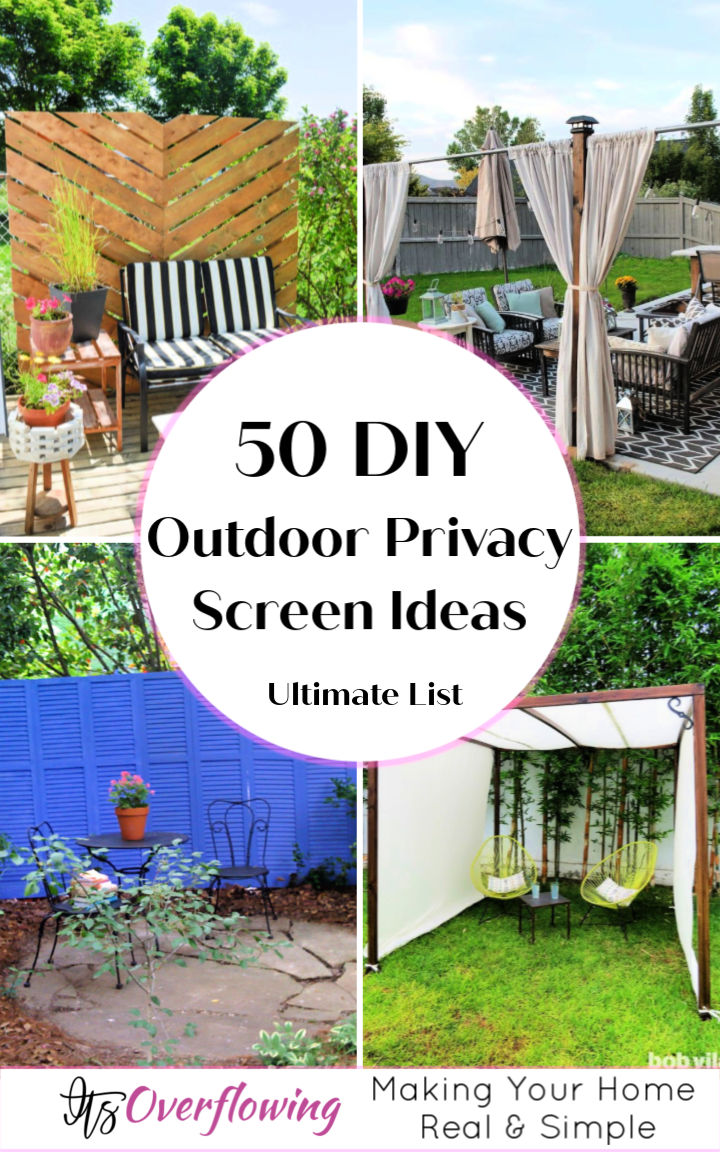 This article will cover all types of a outdoor privacy screen you would ever need in your life! From herringbone to tropical styled privacy screens, from chevron patterned to bamboo-inspired outdoor privacy screens! Make yourself one of these 50 DIY outdoor privacy screen ideas to add some liveliness to your backyard and increase your privacy!
1. Modern Wood Slatted Outdoor Privacy Screen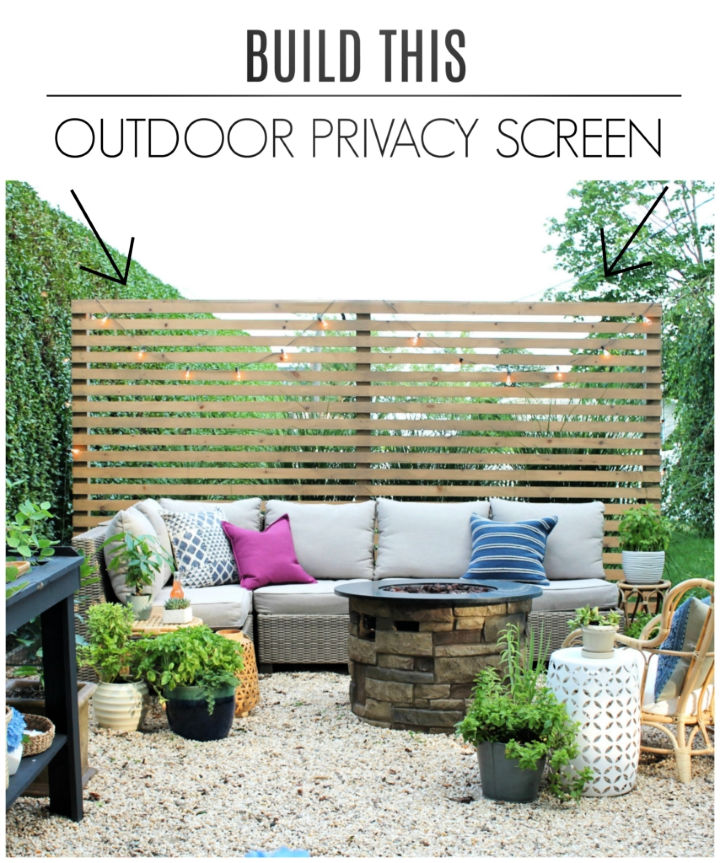 Give your outdoor space an embellished treat by building this wood slatted outdoor privacy screen. In addition to that, it will look like a fantastic interior wall in your lawn. Grab supplies like a nail gun, tape measure, post-hole digger, pieces of pine, hammer, extension cord, and nails to build. cityfarmhouse
2. Lighted Privacy Screen
Romanticize your room with this lighted privacy screen. And enjoy a perfect valentine's day or a dinner night in your balacony! Read the instructions to see how you can make balcony privacy screen at home. Supplies needed are scissors, clamps, sandpaper, hot glue, door hinges, and pine furring. instructables
3. Quick & Easy Folding Room Screen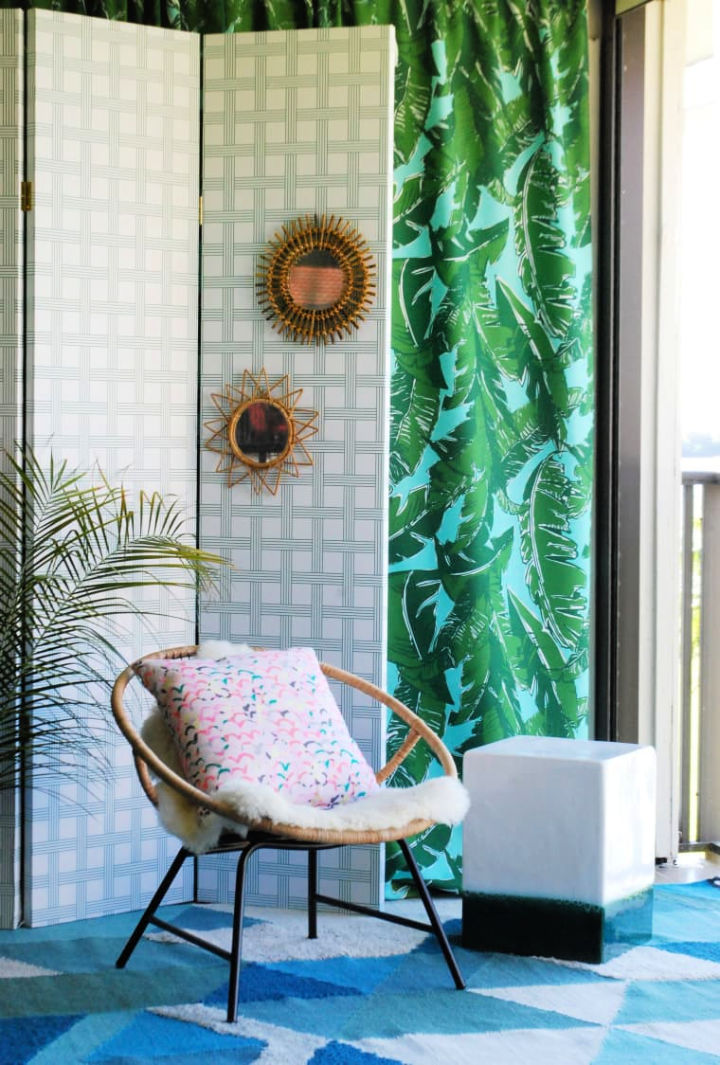 Now you won't get tired of the people intruding your privacy with these folding room screens. It's certainly super quick and easy to make at home. And enjoy your quality time with yourself. Materials required are removable wallpapers, brass hinges, Hollow core, screwdriver, and drill. apartmenttherapy
4. Tropical Style Room Divider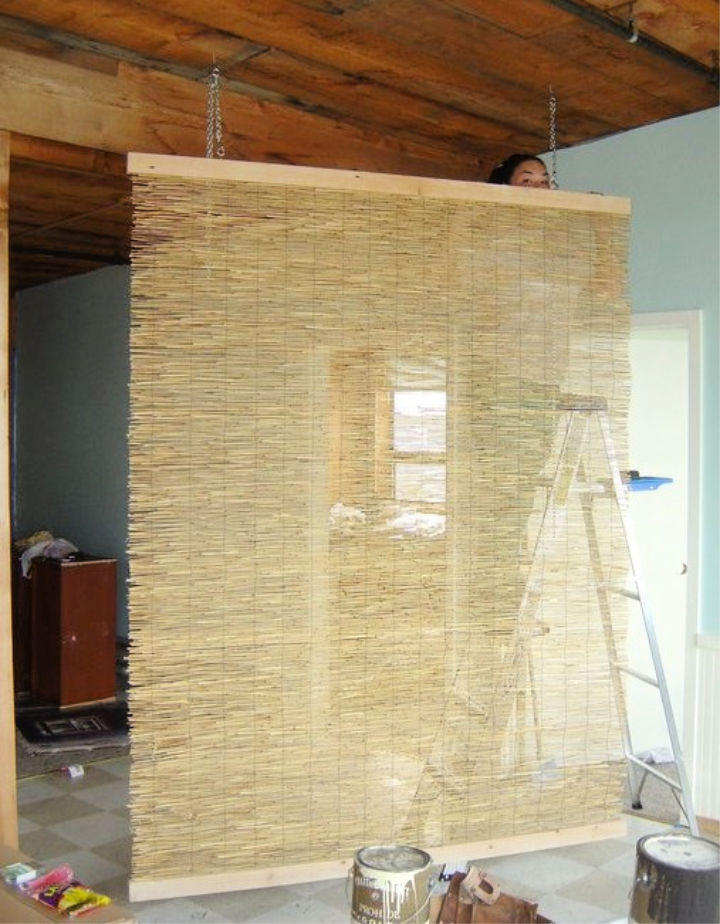 Make a fancy room divider that will embellish your room. You can work upon it in a few hours. It is that simple and easy to make. Also, you will find it a very cost-effective natural décor. Grab supplies like reed fencing, scissors, staple gun, glue, hooks, screws, chain, drill, and handsaw. veryirie
5. Backyard Privacy Screen
Who does not need some private space and gossip with their friends freely? Make your backyard a little secluded with this backyard DIY privacy screen. Simply follow the instructions and chill out with yourself or with your friends. Lumber, measuring tape, glue, screws, varnish, outdoor fabric, ornament bracket is all that you need to build this project. bobvila
6. How to Build an Outdoor Privacy Wall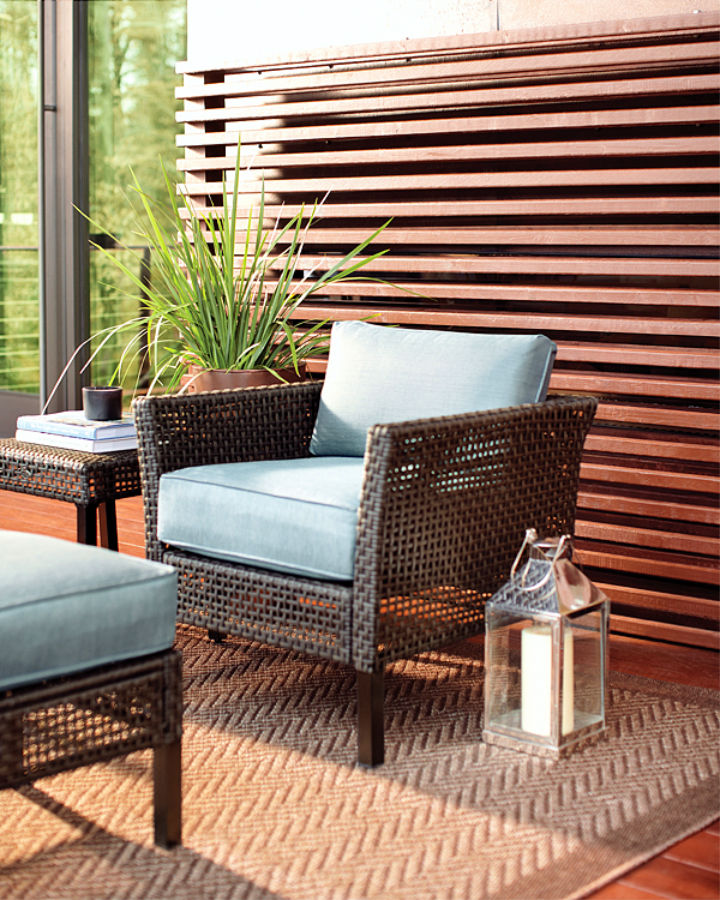 You definitely need someone's time with yourself. Isolating from the people and do some soliloquy is all one wants sometimes. Here, you will learn how to build an outdoor privacy wall. For this, you will need hammer, level, cedar, base bracket, hand screw, and impact driver. homedepot
7. Simple Chevron Deck Privacy Screen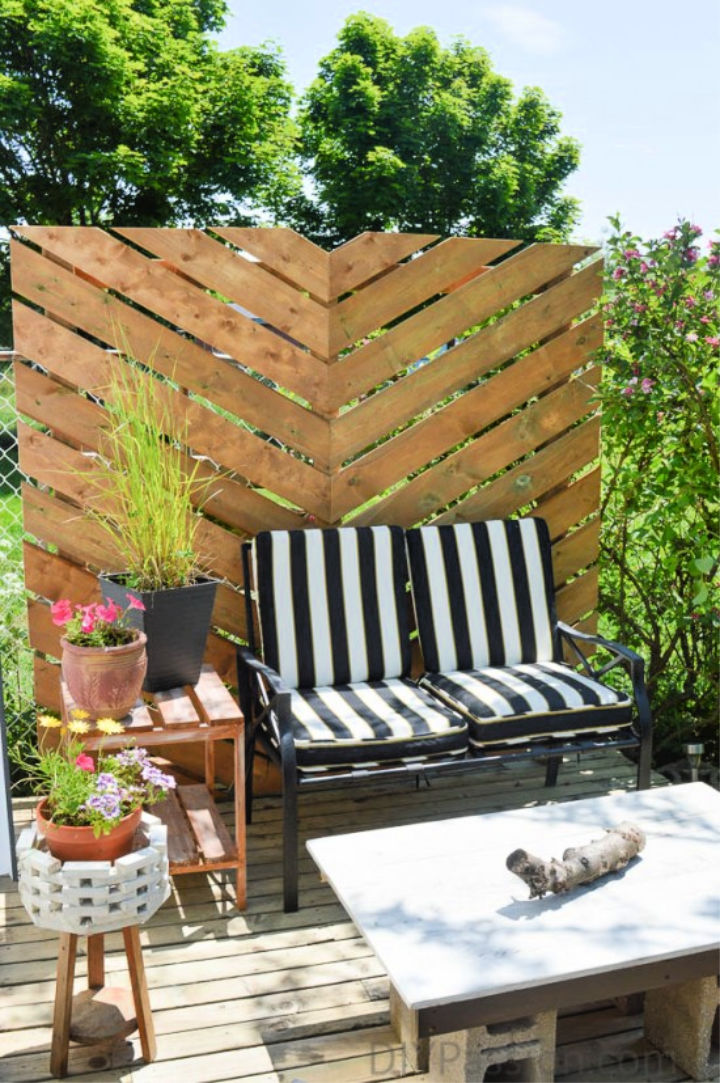 Get a perfect idea about how to build a simple chevron deck privacy screen easily from the tutorial. You will find this privacy wall very durable and long-lasting. Plus, building it all by yourself will save you many dollars from the commercial ones. That is not durable enough! diypassion
8. DIY Bamboo Privacy Screen
Want to get a peaceful space for yourself where you can read a book peacefully? Construct this bamboo privacy screen and enjoy the space with a flawless and aesthetically sound DIY privacy screen. It's totally a beginner's skill idea. Besides, it will take your just one-day effort. So grab the supplies and get started. christinamaria
9. Homemade Outdoor Privacy Screen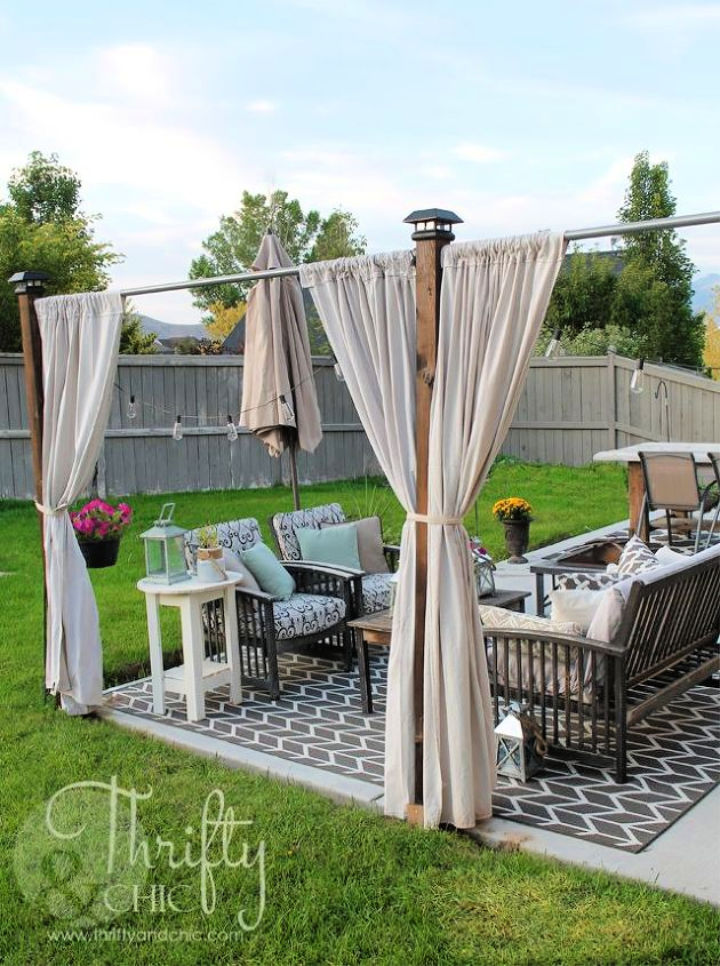 Well! If you are planning a small function in a lawn or garden seating space. You can use this outdoor DIY privacy screen idea to enjoy your event without the absurd peeping of the people. It will cost you like nothing if you build it at home by using a few supplies, your hands, and your mind. hometalk
10. Cardboard Shoji Screen – Room Partition
Check out this great and inexpensive idea of making a shoji screen room divider with cardboard. This fabulously low priced balcony privacy screen project won't require you to purchase anything new. Supplies this project will be needing might be already available at your home. For the smooth working on this project, use the instructions in the link below. instructables
11. Garden Privacy Screen Wall
Privacy walls and more place for home décor! This project will be straightforward and would take just your one weekend. Well, if you will do it by heart, it will be done in just a few hours too. Check out the instructions to see how you can beautifully adorn the privacy walls to bring more elegance to your lawn. tarynwhiteaker
12. Privacy Screen for an Outdoor Hot Tub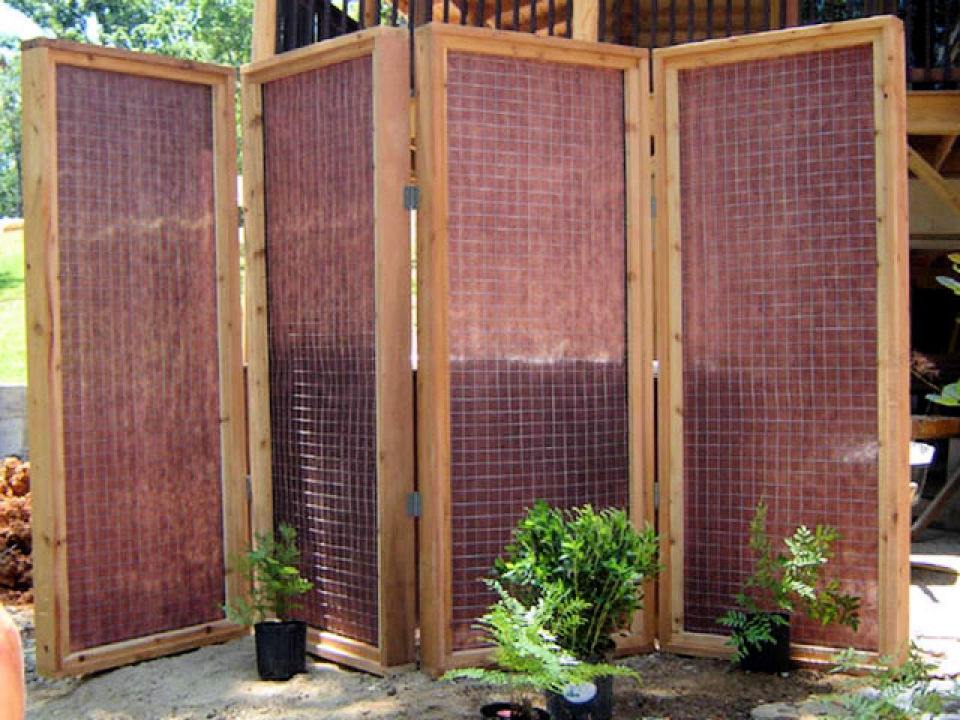 Taking a sunbath in an outdoor hot tub will make all your worries go away. Just give it a try if you think it is a myth. Furthermore, build a privacy wall around the hot tub to get a private spa outdoor. Hopefully, you will get an enjoyable experience out there in a hot tub. diynetwork
13. Patio Privacy Screen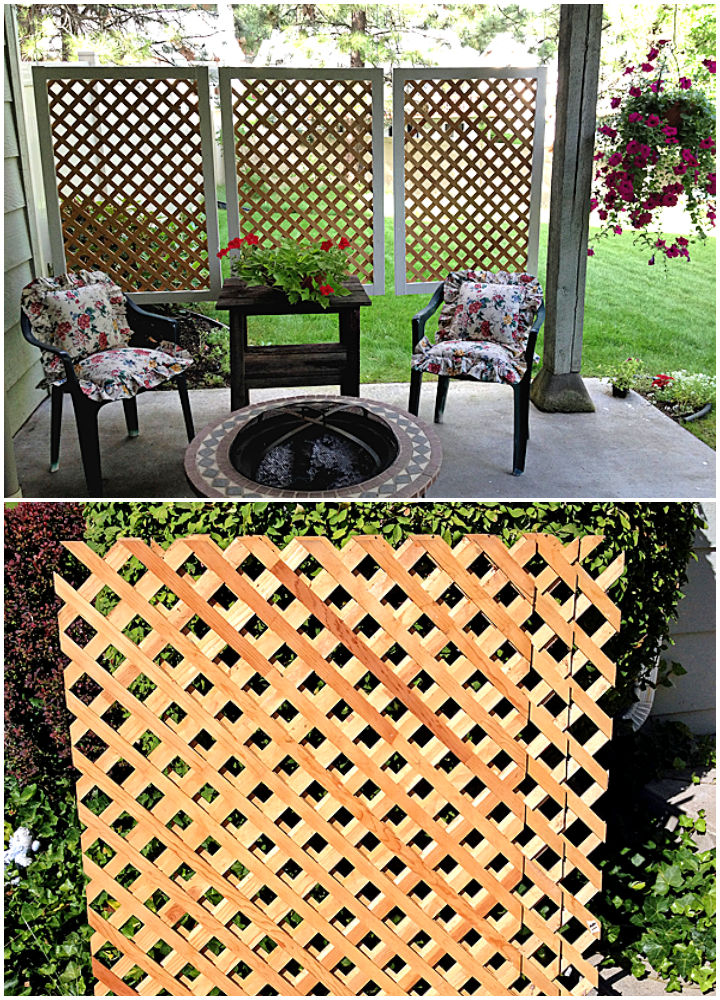 Not only are privacy screens used to get some privacy, but they are the perfect source of decorating your house in a distinct but beautiful way. Although it might seem a little perplex building one at home, what are these detailed guides are for? Follow the step by step leads to get the best DIY patio privacy screen experience. organizedchaos
14. Patio Hideaway Screen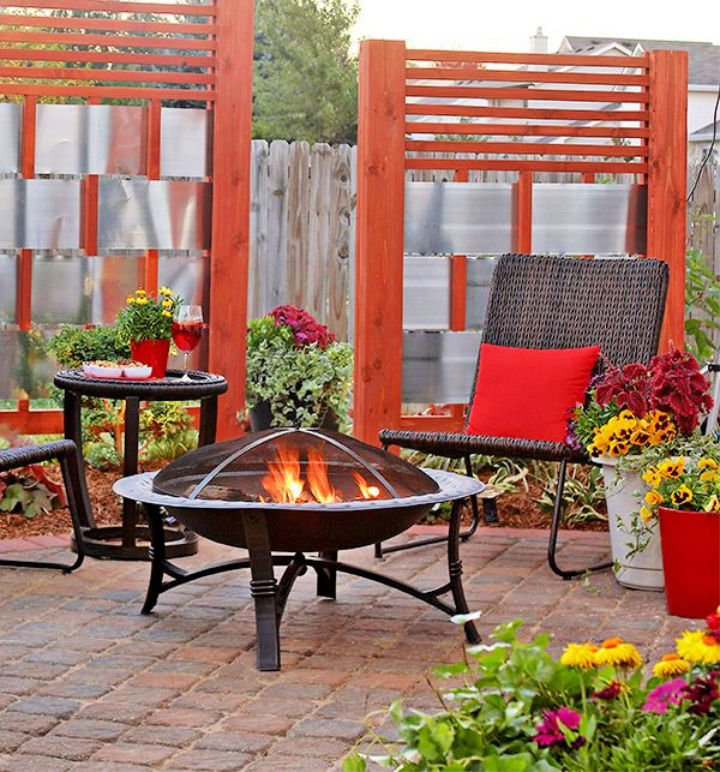 Hello DIYers! How about creating something productive this time? This patio privacy screen will help you maintain your privacy and make a perfect private party place kind of zone. Retain the right to spend time privately by building yourself this hideaway screen. lowes
15. Outdoor Privacy Screen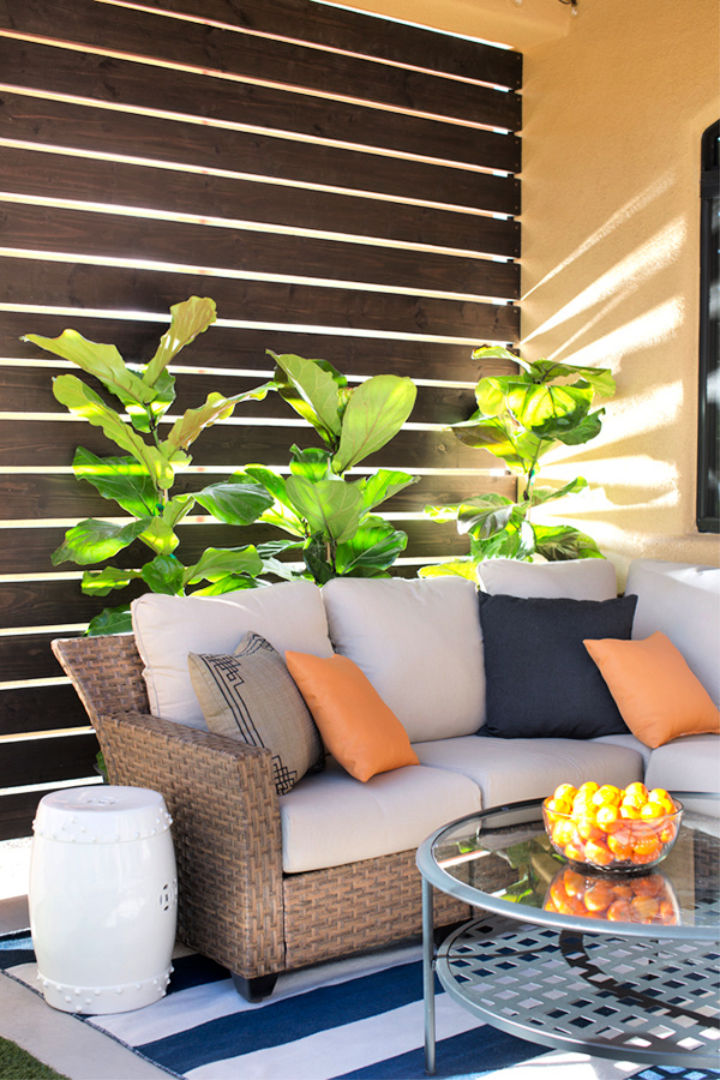 You certainly need to inhale the fresh air by sitting outside. Get the ideal sunlight peeping through with more air to enjoy! Hit the outdoor privacy tutorial tutorial for details, with just a few supplies and the instructions in the link, you are all set to make this outdoor privacy screen. homedepot
16. Outdoor Privacy Screen with Bug Hotel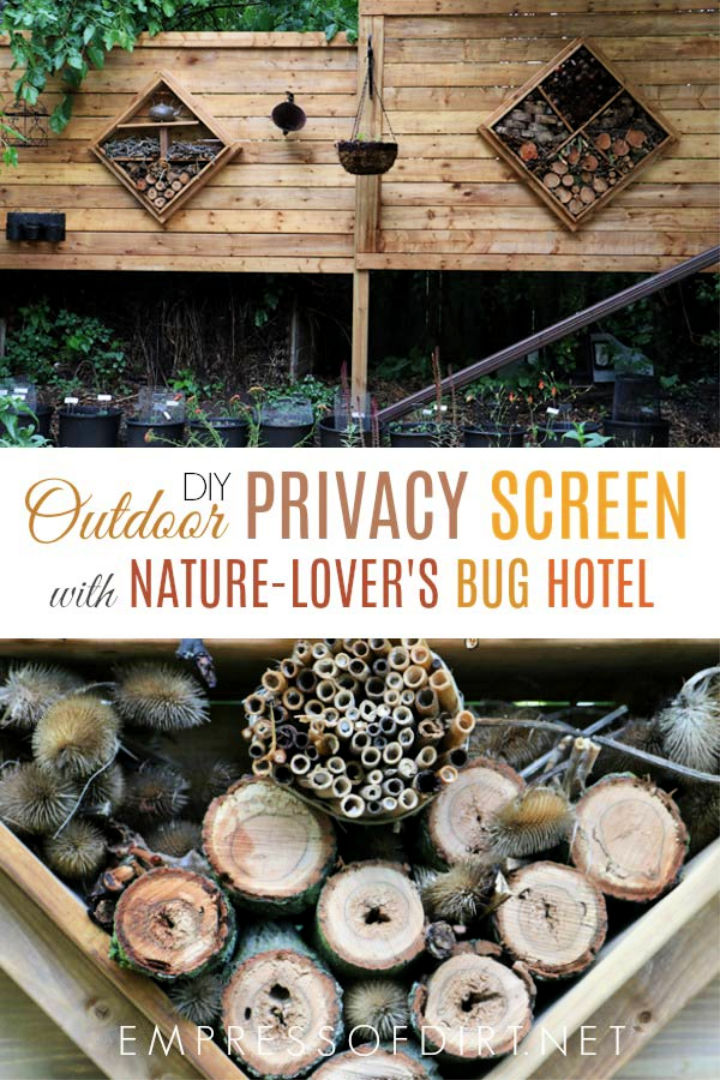 This outdoor privacy screen is freestanding and can be built in an afternoon. Yes! It is just the amount of time this project will take. Plus, you can add some decorative and functional bug hotels to display some natural treasures from the garden. Get smart tips for the privacy screen right below. empressofdirt
17. Build a Herringbone Privacy Screen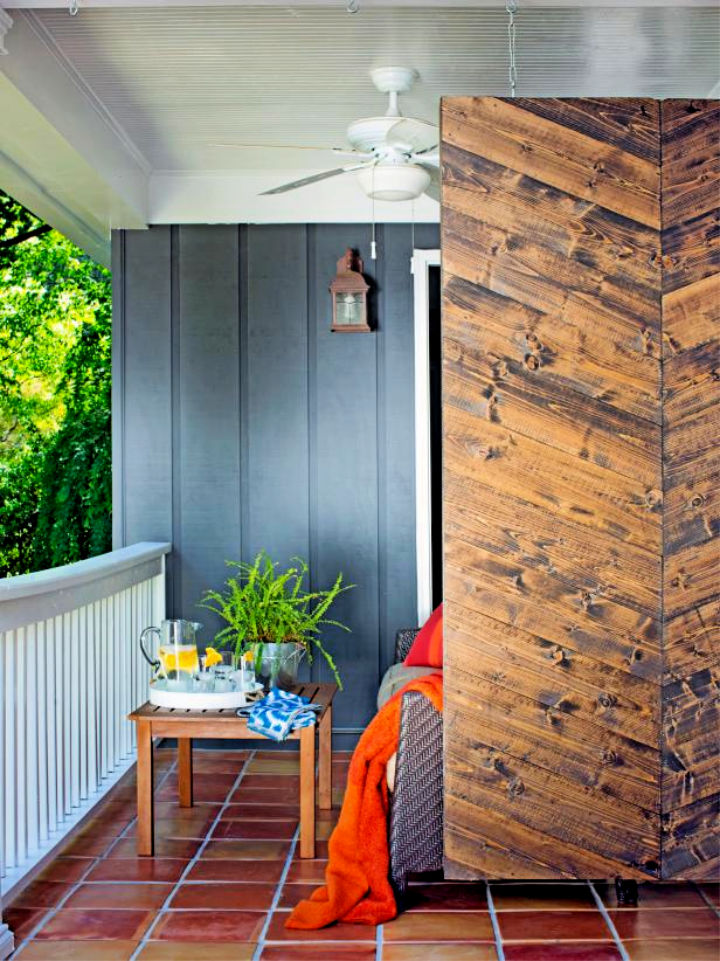 Respect the privacy of everyone living at home! But how? With this herringbone privacy screen. To build this privacy screen, you will need pine slats, nail gun, screw & nails, paintbrush, circular saw, speed square, outdoor sealer, exterior chain, tape measure, and speed square. hgtv
18. Build a Privacy Wall With Fence Panels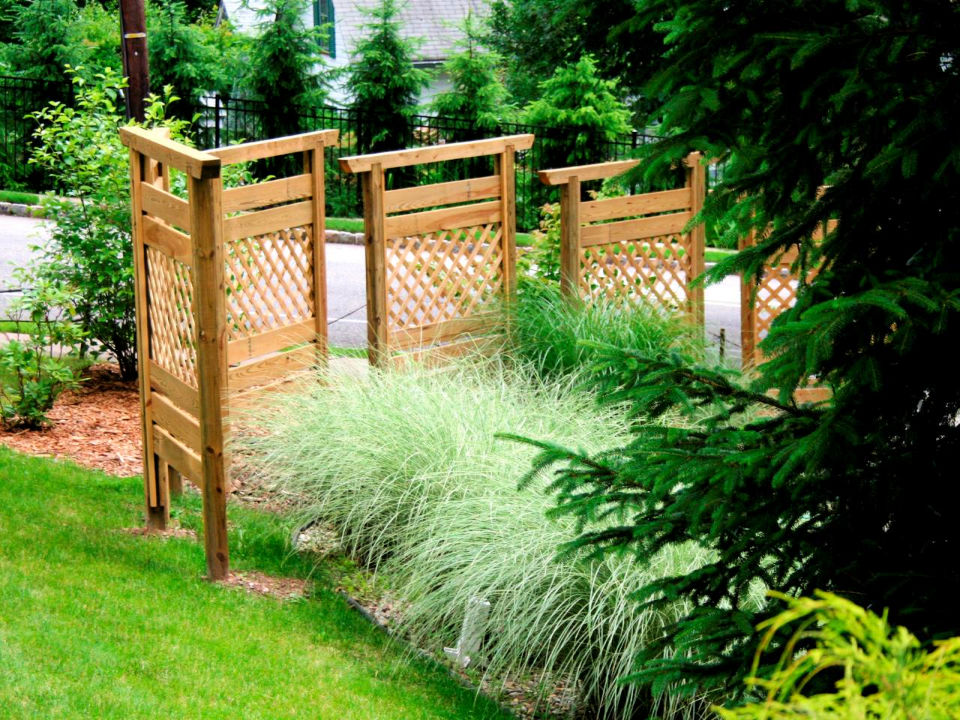 Learn how to build a privacy wall with fence panels. Instead of putting up an entire fence, build barriers with wood panels. This idea of a privacy wall will make your outdoor space a top-notch space to sit and enjoy. Start off from building the frame and follow the instructions to get a quality product. hgtv
19. How to Build a Privacy Screen Planter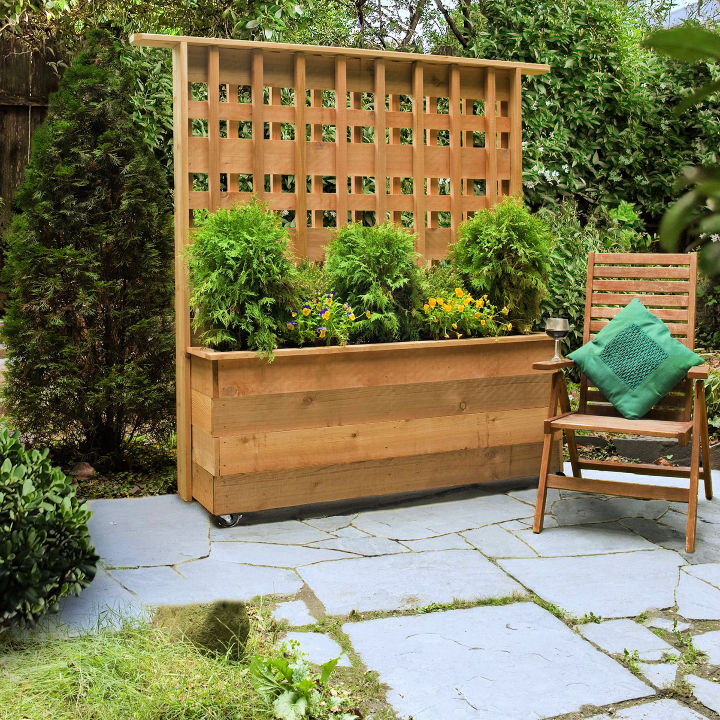 Spruce up a privacy wall cum planter! Most importantly, that will help you to maintain your privacy with a fresh "green" touch added. Enjoy your private time, and take a deep breath in fresh air simultaneously. What you will need to construct this project are a pair of clamps, miter saw drill, jigsaw, socket wrench, combination square and cedar, and stock lumber. thisoldhouse
20. Outdoor Fabric Privacy Screen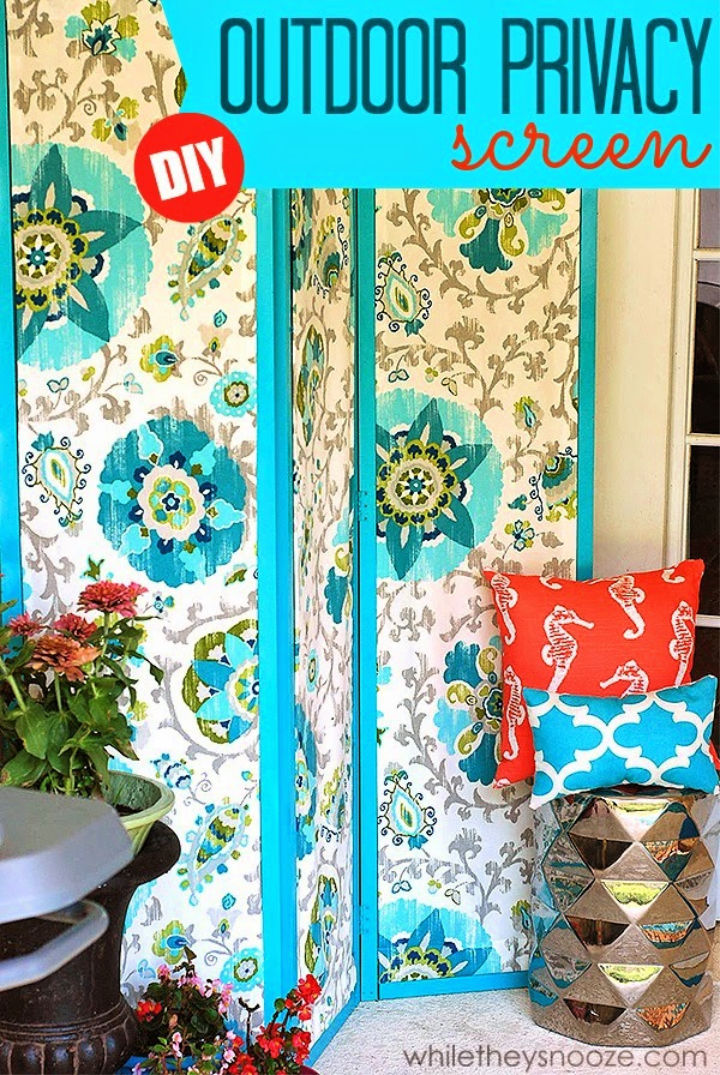 Flaunt a lovely fabric privacy screen!? Renovate a new piece using the old screen. Come on, get started constructing this fantastic project. For this, you will need an old screen, scrap piece of wood, screwdriver, sewing machine, and sewing stuff. whiletheysnooze
21. Drop Cloth Cabana
How pretty is this DIY privacy screen! It is super simple with the white curtains and a thick brown ribbon to tie it together. However, it still looks very fancy! No one would believe how you made this in just an hour and by only using simple white curtains and a ribbon! fancyfrugallife
22. Re-purposed Shutter Fence Privacy Screen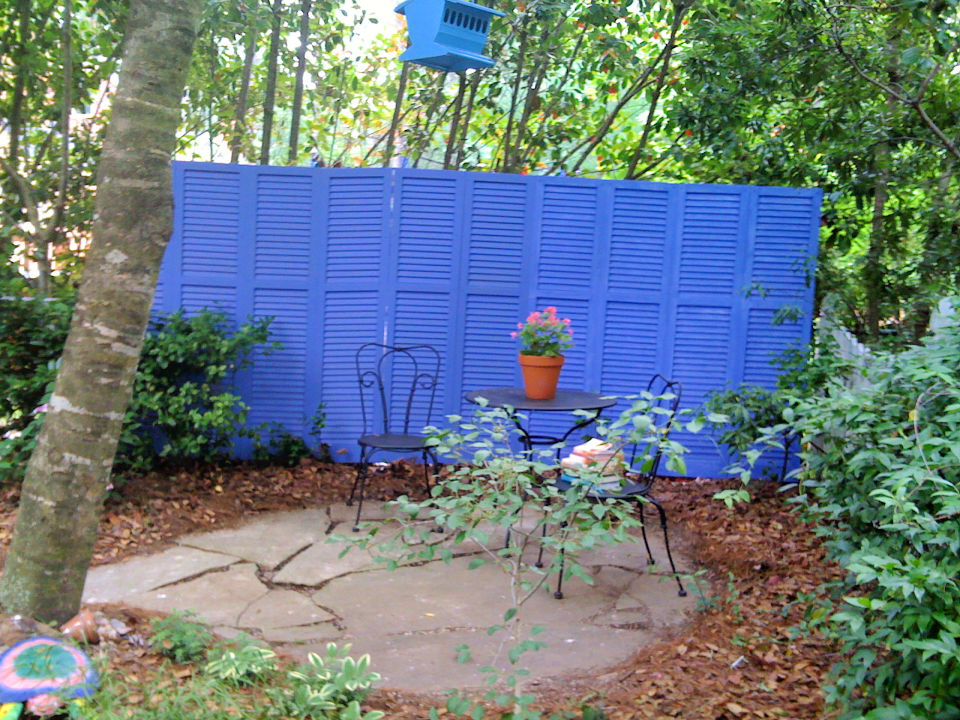 All you need is some shutters, nails, screws, some cement, and paint to make this fantastic outdoor privacy screen! It is always good to have a little privacy in your backyard, especially if you live in a place where there are no separations between the houses! cottageintheoaks
23. DIY Floating Curtain Outdoor Privacy Panels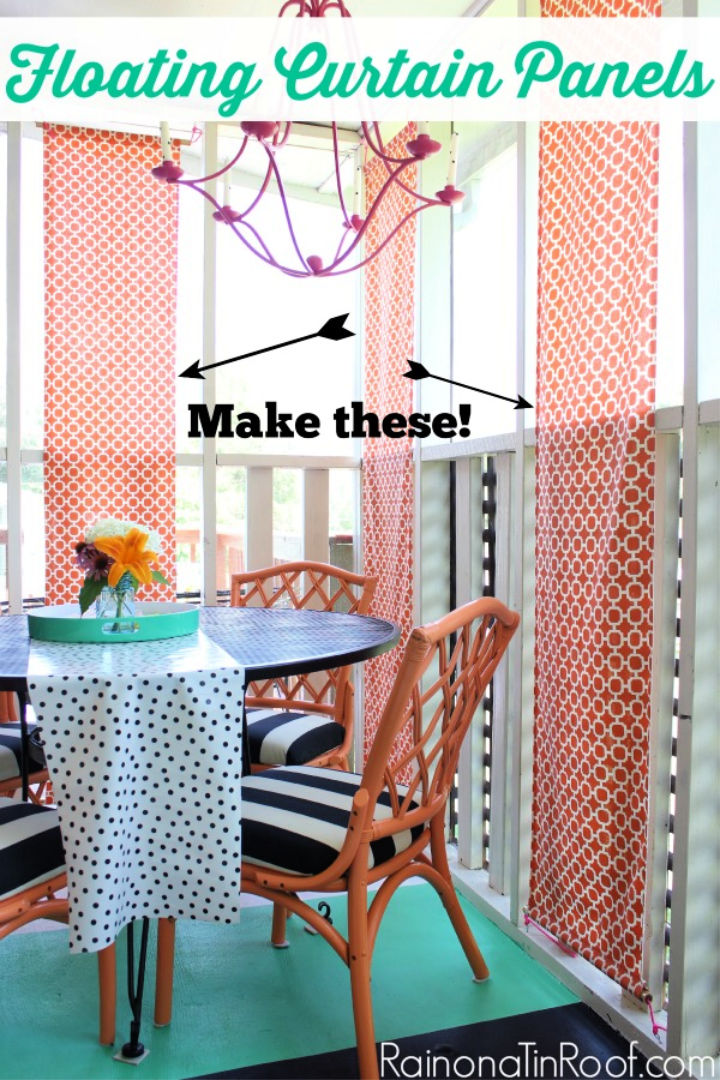 Not all of us want to cover our windows by something dark and not let any light come through. This outdoor privacy panels is perfect for that. It will give just the right amount of coverage as it is not fully opaque! The pretty pattern on this is perfect for the spring season! rainonatinroof
24. Chain Link Fence Cover
Sometimes all you want is just a simple and old school decoration idea. This will not only add that vintage vibe to your backyard – or wherever you put it – but also prevent intruders from invading your privacy! Two birds with one stone! smileandwave
25. Planted for Outdoor Privacy Screen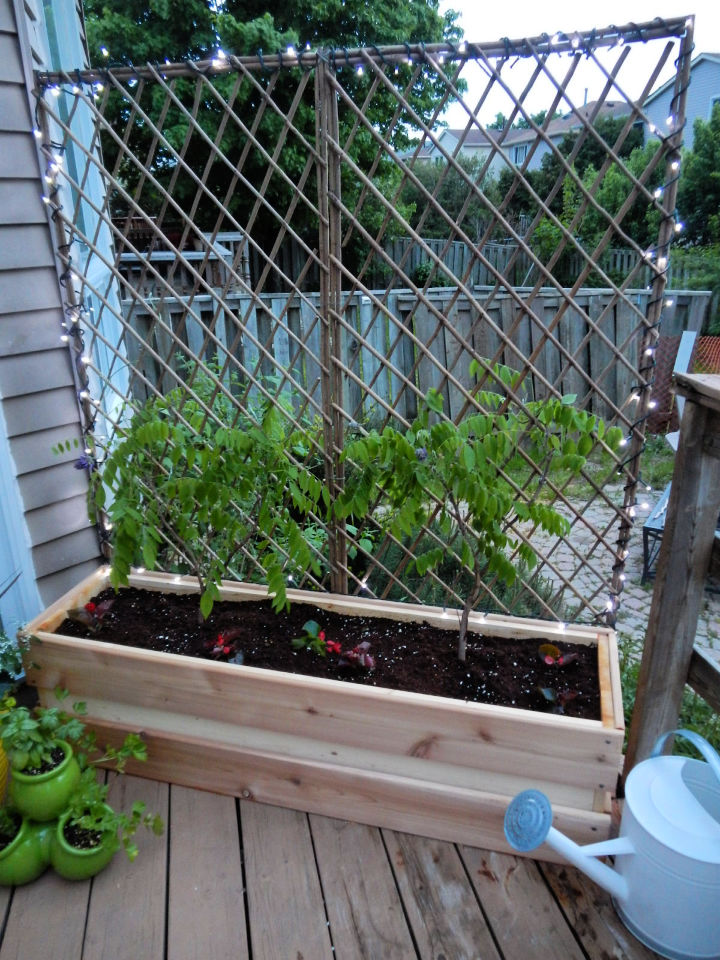 This is a very modern-looking privacy screen and super easy to make at the same time. A silver-colored base with fairy lights on the edges! Notice that the wore of the fairy lights is blue! These DIY wood planter details can make a big difference. justdecorate
26. How to Build a Cedar Privacy Screen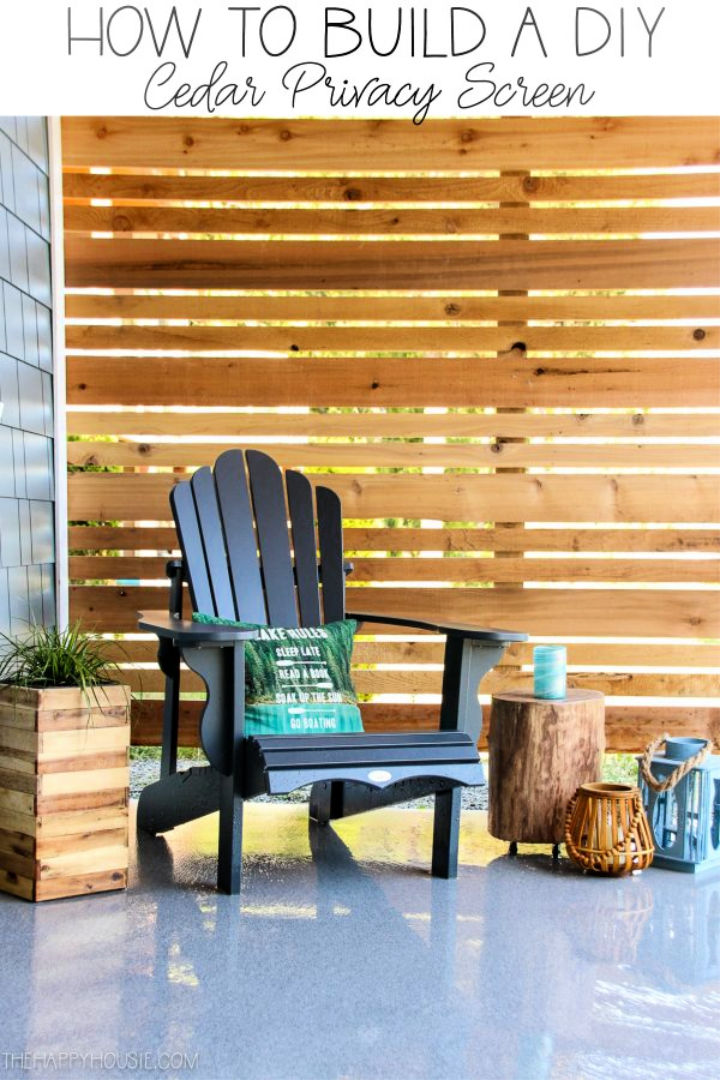 Even if you love your neighbors, it's always good to have some privacy! A separation is healthy for not only you but also for your neighbors. This privacy screen may be a little complicated to make but totally worth it! thehappyhousie
27. Shutter Privacy Screen
Another way of using shutters and making this fantastic dark green colored privacy screen! A great way to have some privacy while still having your backyard looking beautiful! Complete this DIY privacy screen off with the flower vases! newhousenew
28. Sheet Music Decoupaged Pax Room Divider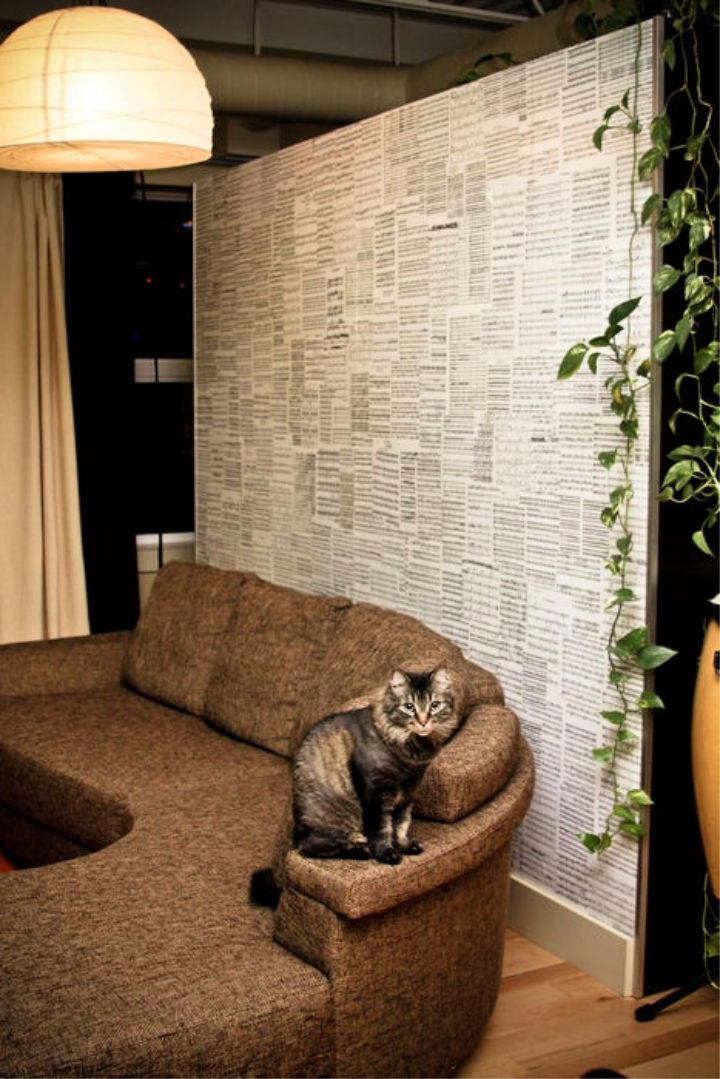 We can't forget the minimalists reading this! Here's this special privacy screen for you! It can be used inside your house, as well! A great way to separate your living room from your dining room. This will make your home look just amazing! instructables
29. Privacy Screen On Side Of House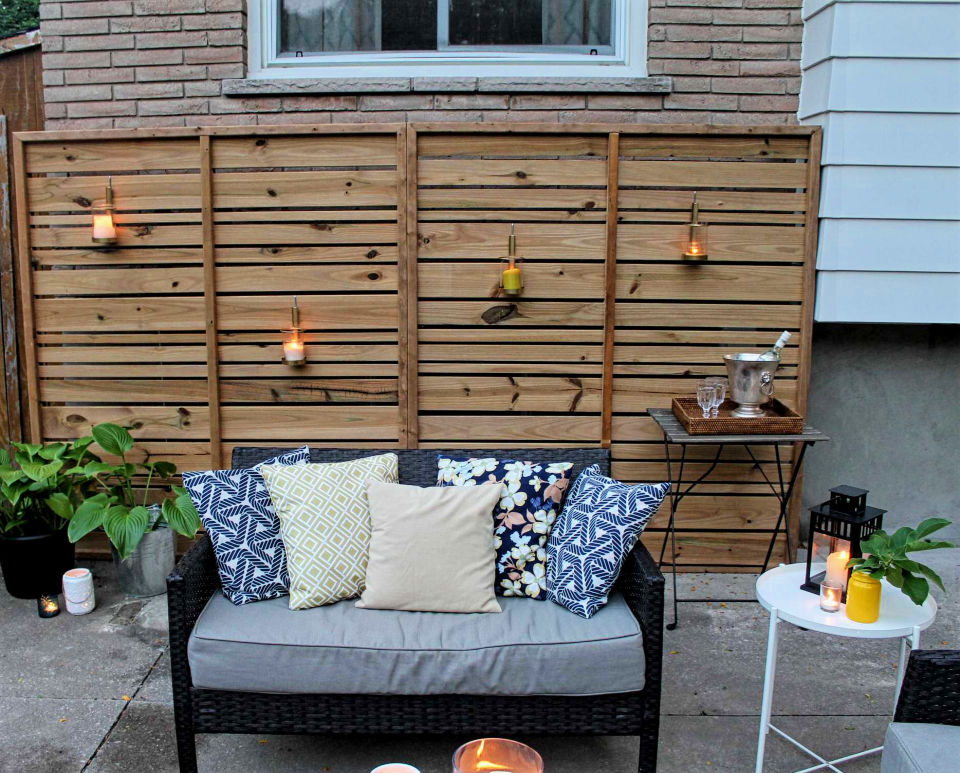 Want to add a cozy vibe to your backyard? Make this dark shaded wooden privacy screen! It has very unique coloring. To add further good vibes, attach a stand on it and place some candles on it! It will make your backyard smell heavenly! thehuntedand
30. How to Make an Outdoor Privacy Screen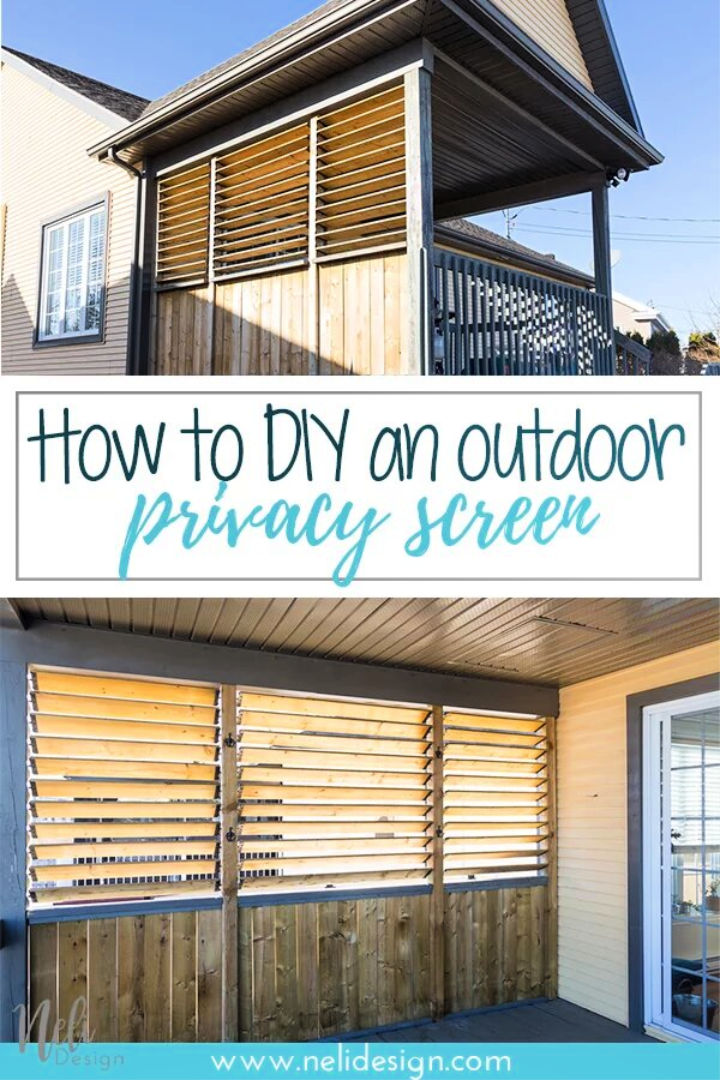 There can be many reasons to make a privacy screen! One of them can be to reduce the amount of sunlight on your terrace in the summertime. It can get super warm, super fast! Make this stunning DIY privacy screen to avoid getting a skin burn. nelidesign
31. Budget-friendly DIY Privacy Screen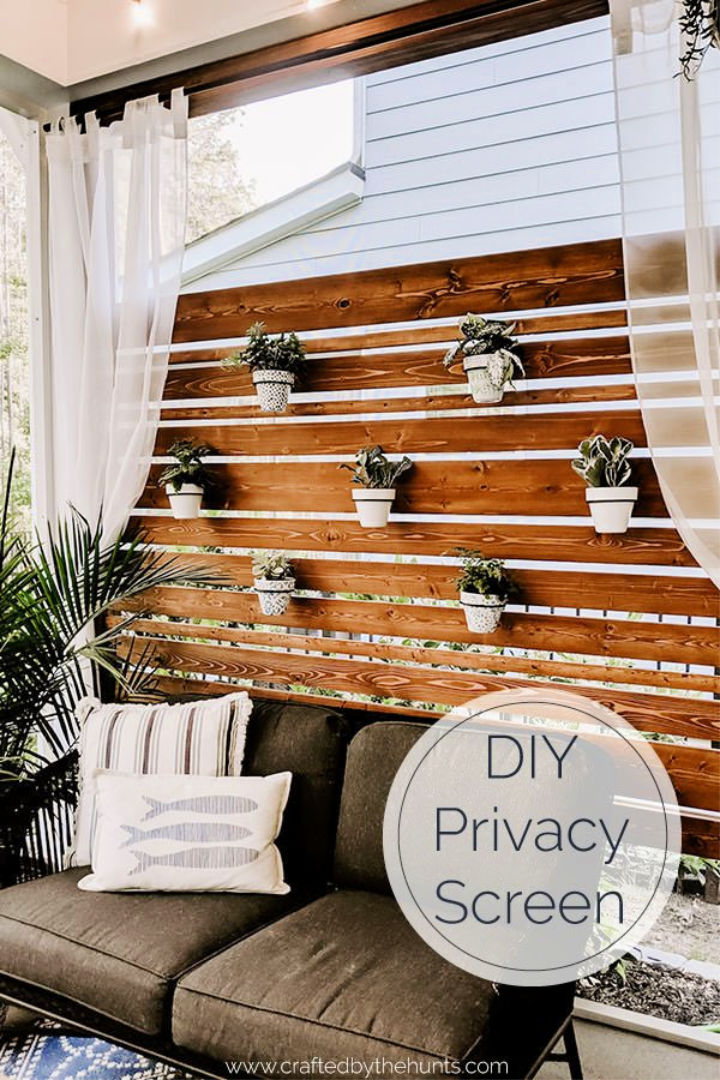 Are you on a budget but still want to spice up your backyard and add some privacy with a fantastic privacy screen? All you need are some plants, this inexpensive wood, and some inexpensive curtains to make this! craftedbythehunts
32. Steampunk Tri-Fold Room Divider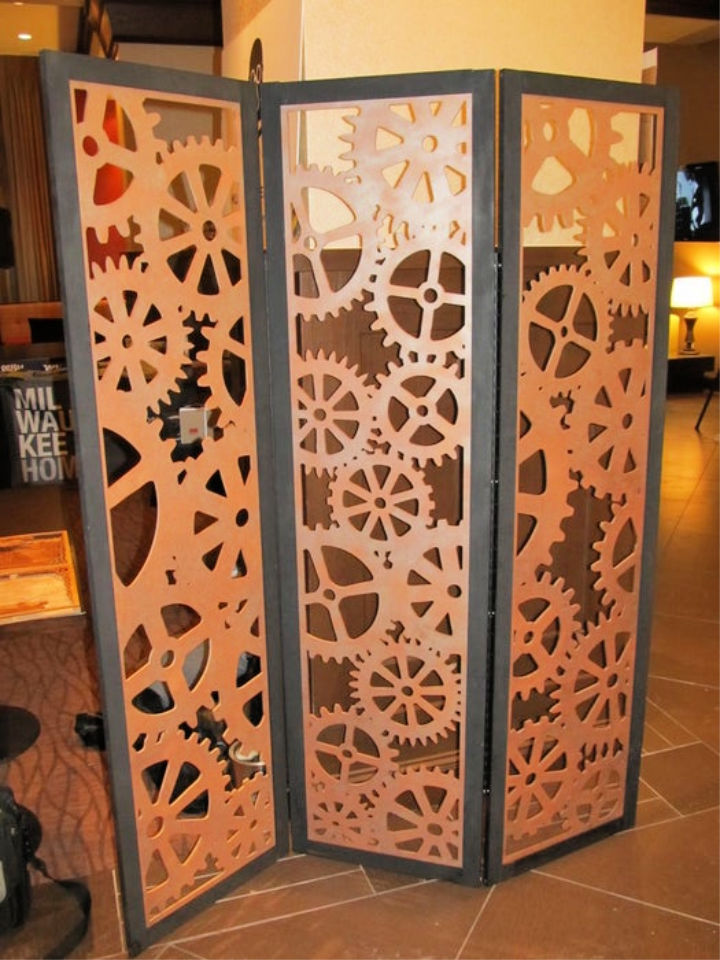 When it comes to making a room divider, enter this DIY privacy screen! Make sure it is enriched with fanciness. So that you can enjoy your private time with some minimalistic décor in check. Also, it will brighten up your room and provide you with an appeasement of mind and mood. instructables
33. Decorative Outdoor Privacy Screen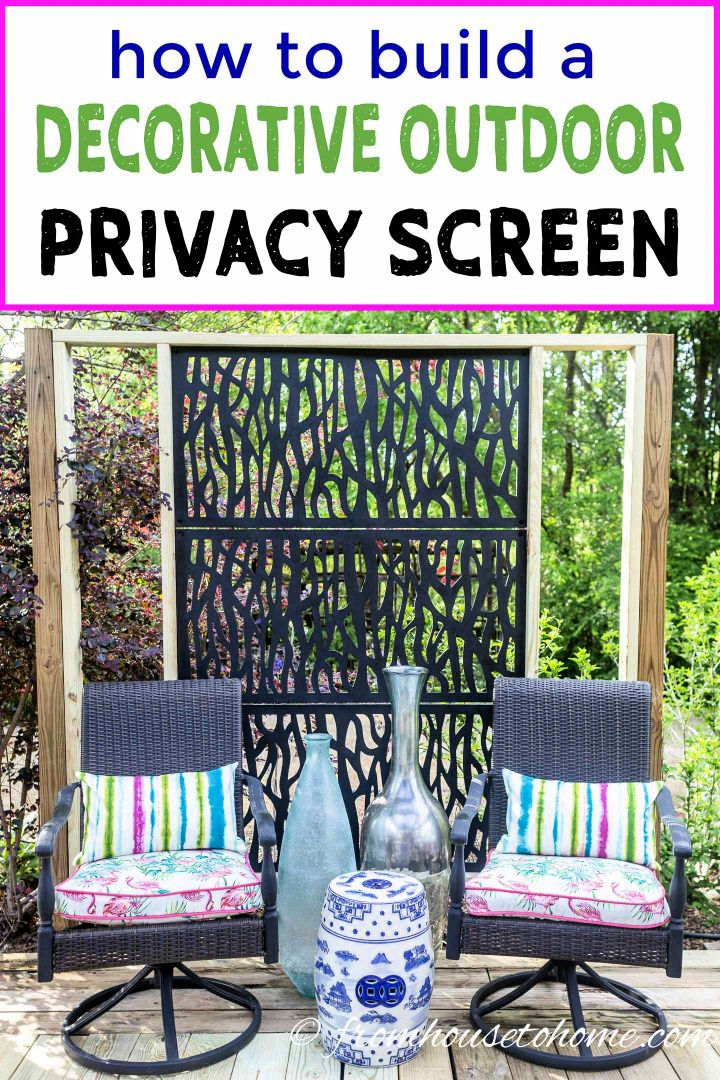 Working a DIY privacy screen? Make sure it is worth looking at. This outdoor privacy screen is an easy build and creates a beautiful background for your outdoor space. Grab the materials and tools to build this project in a few hours. fromhousetohome
34. Pretty DIY Window Privacy Screen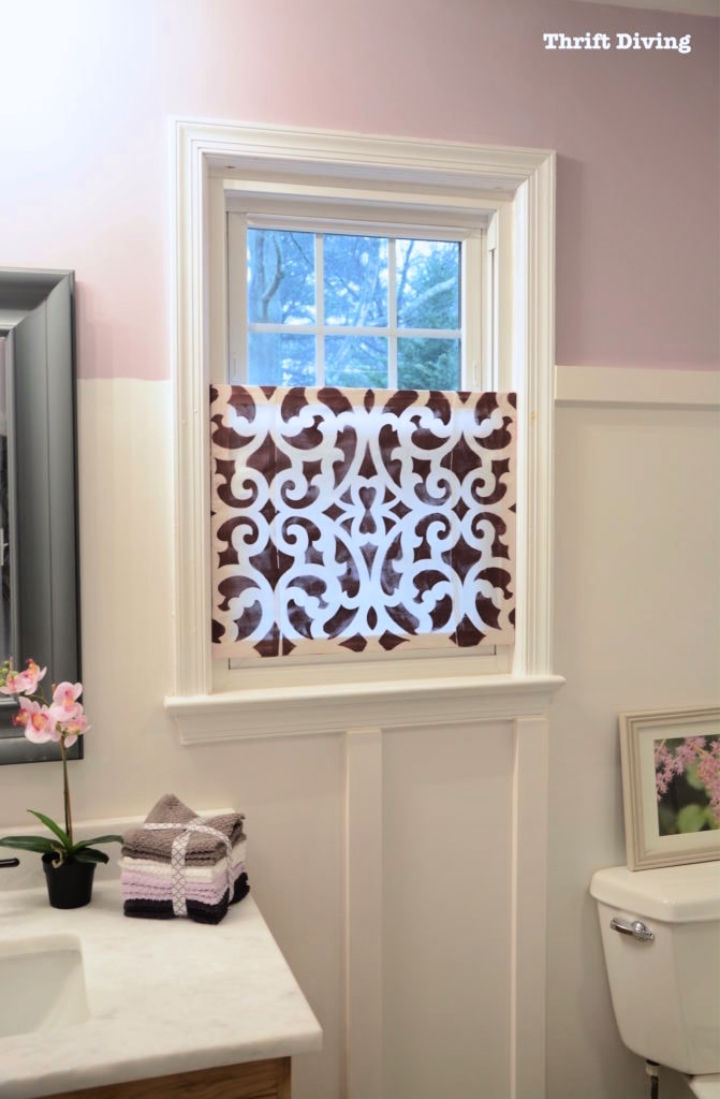 Time to decorate your windows in a different but fun way. If you are fed up with curtains, or you have some odd-shaped windows, try this new style of adorning your windows. It would totally be portable and can be removed and fixed when required. thriftdiving
35. DIY Room Divider or Privacy Screen
Add privacy or hide away the mess and clutter with this room divider. This folding privacy screen will let you draw it anytime you want and fold it when required. You can totally make it with contact paper and using the bi-fold doors. thehandymans
36. DIY Privacy Screen with Planter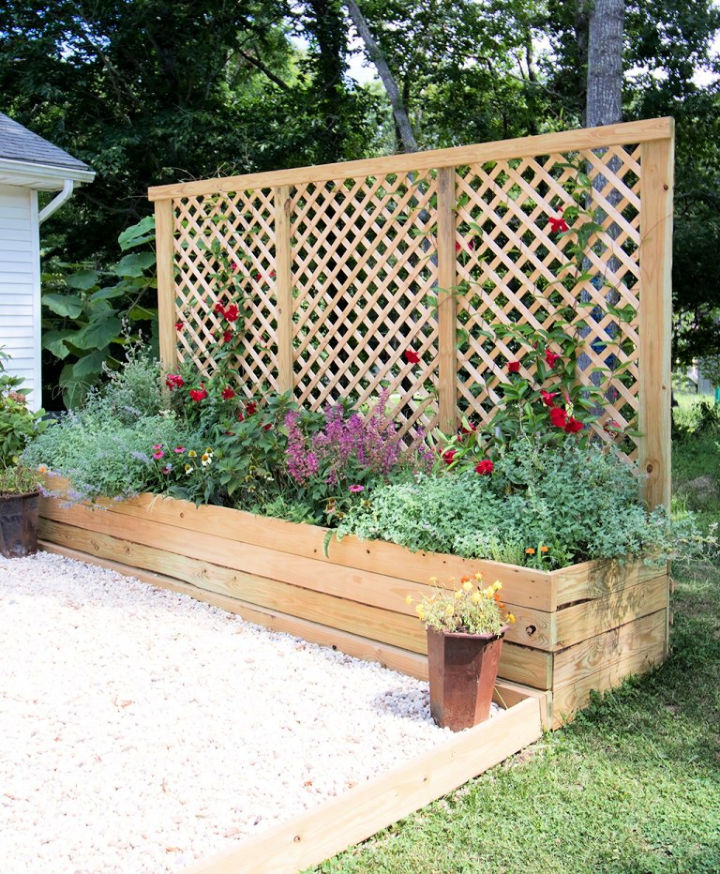 Decorating your privacy screen with planters! Meanwhile, beautify the outdoor scenes and create privacy simultaneously. And enjoy perfect family time without having someone interrupting your solitude. Also, it will be perfect for covering an undesirable view gina michele
37. Build a Privacy Screen
Check out this DIY privacy screen! Build this freestanding fence from slatted timber to shield the yard from any unwanted views. As the brick wall creates a suffocating effect on space so instead creates something airy as well as stylish. handyman
38. Homemade Wood Privacy Screens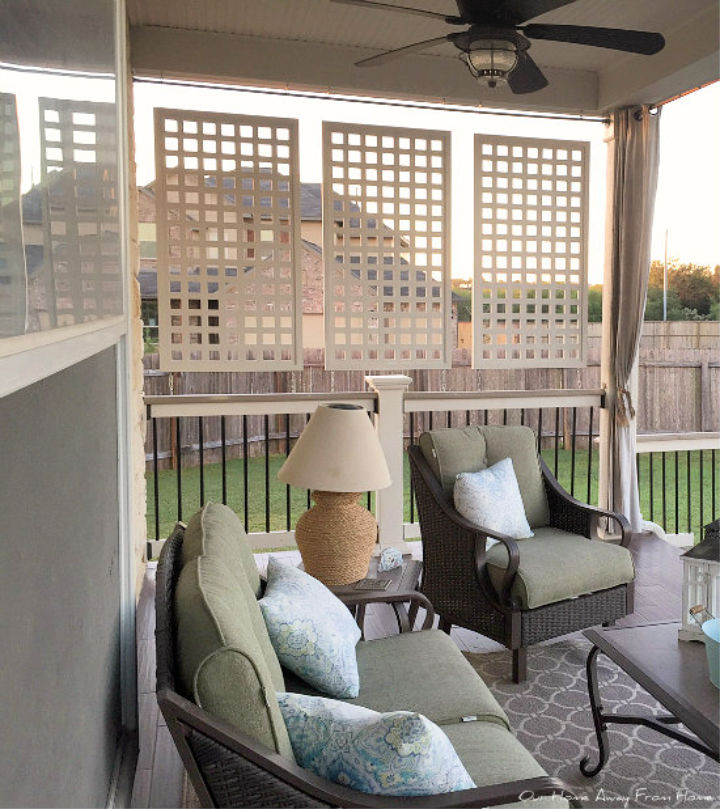 Who doesn't love spending time outdoors? Make it worth spending with your friends or family. Give a quick look at the instructions below on how you can easily work on this project at home. Plus, find out how inexpensive these privacy screens will be if you make it home. mariaelenasdecor
39. Privacy Screen Project for Outdoor Living Space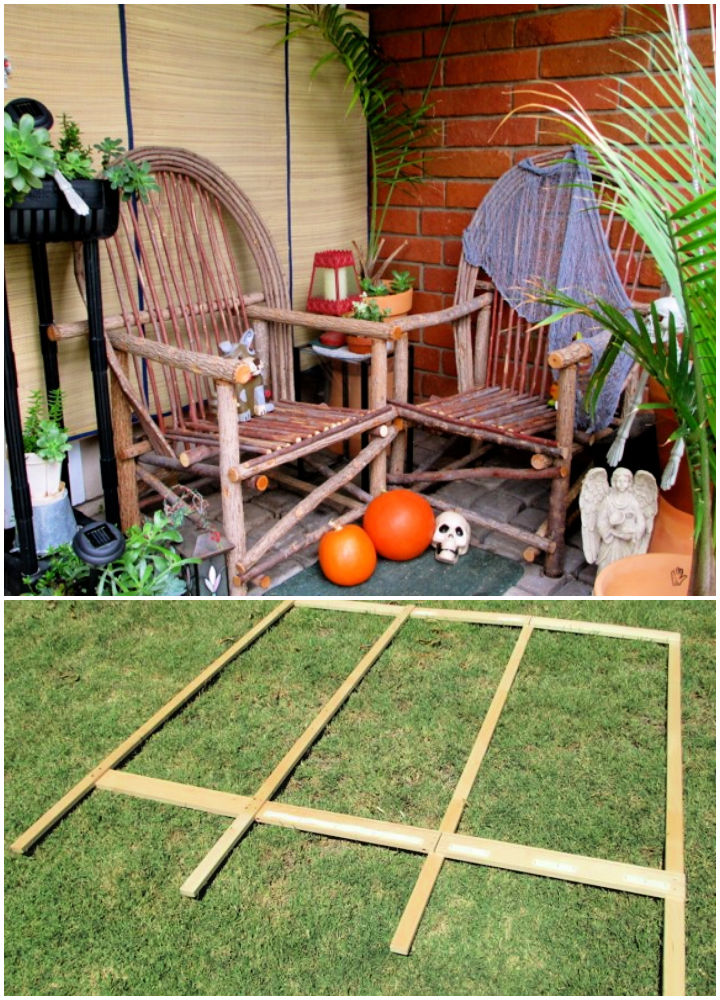 DIYing requires patience and calmness! But you will certainly end up with such a fantastic piece of craft that would be worth all the hard work and patience, alike. Now you can enjoy the wind whistling and gusts peacefully. Follow the step by step instructions for a perfect privacy screen. keepcalmandcrafton
40. DIY Wooden Privacy Screens
Wooden privacy screens are the easiest projects to whip up. The supplies, tools, and materials needed for this project might already be available either at your home or your nearest craft store. For your utmost ease, the detailed guide is going to be very helpful. tree shades
41. Easy DIY Privacy Screen
Watch out this super simple and fun tutorial on making this simple outdoor screen. You can place it anywhere in your lawn or garage, or wherever required. A perfect source of providing you and your home the privacy it needs! youtube
42. How to Make a Simple Outdoor Screen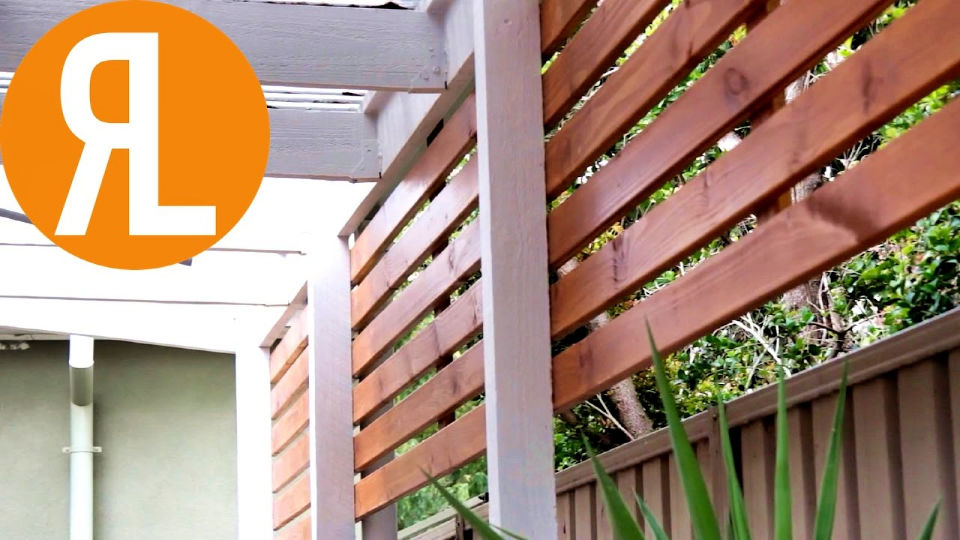 Now you can build a mini screen for shade to sit under it. An ideal DIY privacy screen to handle all the unnecessary mess. Hit the link below for details and take a deep breath once you have spruced up your décor to the fullest. youtube
43. Mini Screen for Shade Or Privacy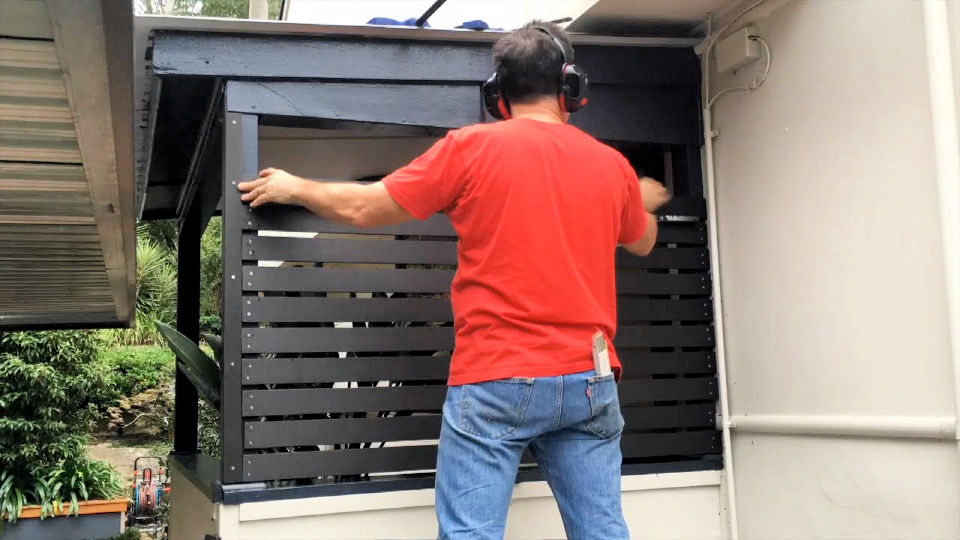 Everyone has this undesirable mess or location at home that can totally mess up the look of your place! But, with this detailed video tutorial of a DIY privacy screen, now handle that with ease. Set up this mini privacy screen. Use as a shade or privacy! youtube
44. DIY Deck Privacy Screen Or Privacy Wall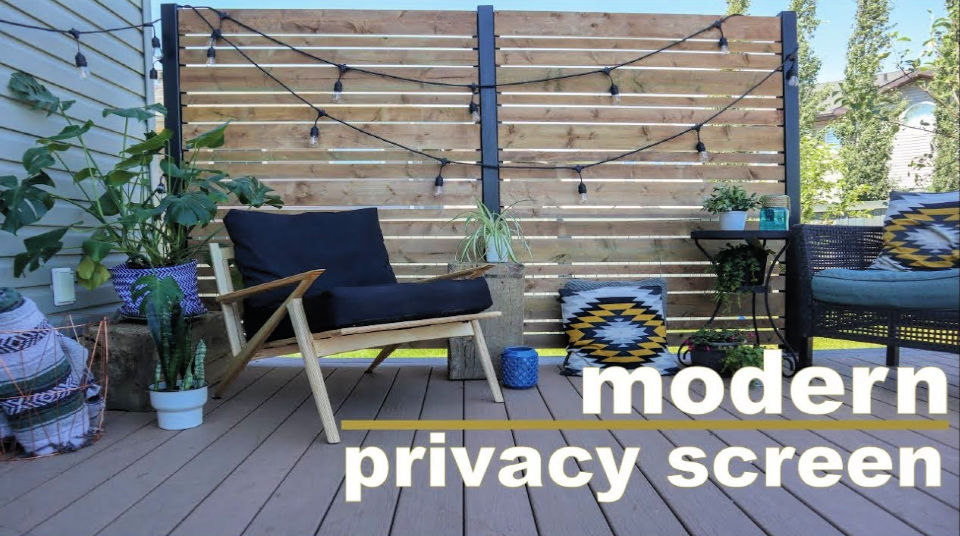 If you are exhausted the 5 days a week routine too much to take up a home project, this weekend build idea is for you! Make a perfect shade for your home or garage deck. All you need is a miter saw, air compressor, glue bottle, drill, drill press, and spray paint grip handle. youtube
45. DIY Privacy Wall & Pool Noodle Storage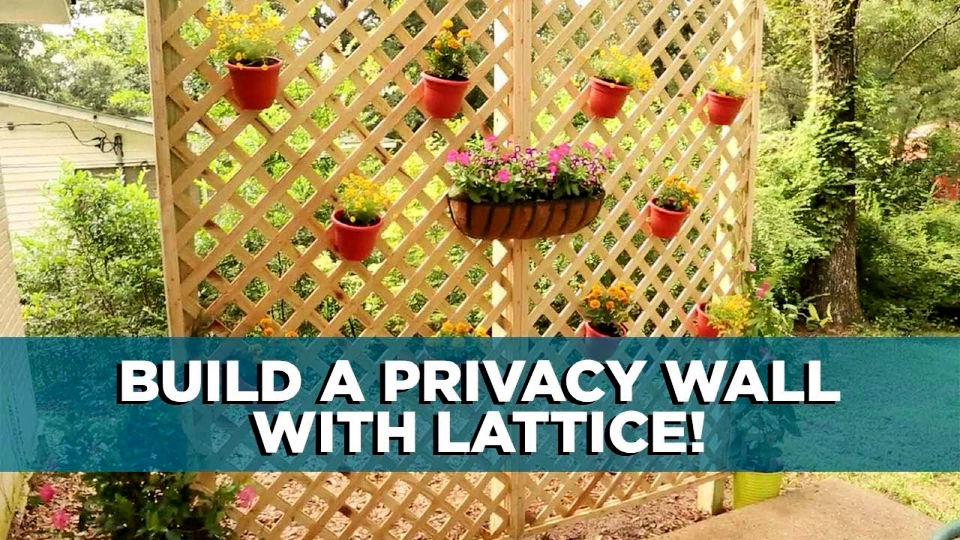 How about setting up a flawless DIY privacy wall screen made of lattice? The wall is nine inches wide and is about 25 to 30 feet long. Hit on the tutorial link below and get a detailed step by step guide in the video to start building one! youtube
46. Moving Outdoor Wooden Screen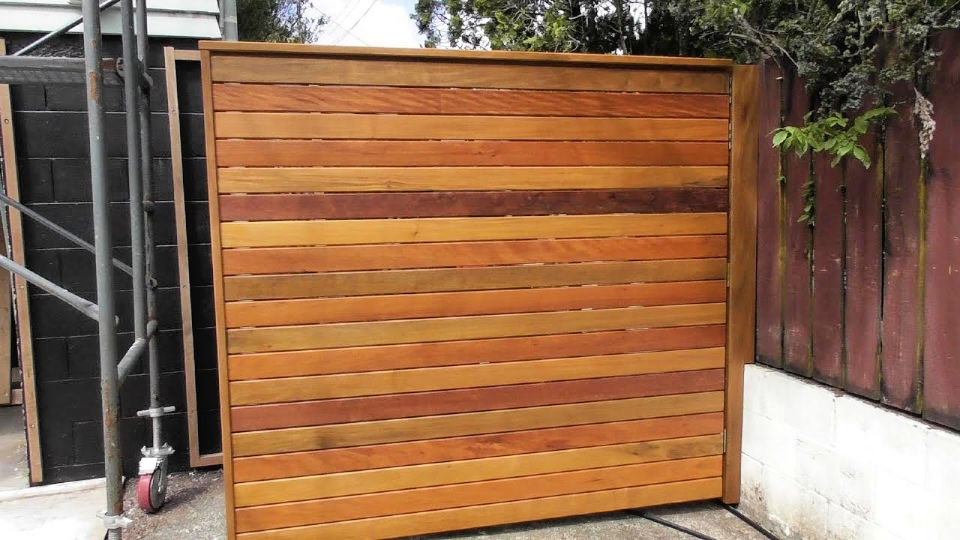 An outdoor privacy screen is an ideal way to feel a bit more secure and enjoy outside, not at the cost of your privacy! Buying one already fabricated from the market might be a little too much in the pocket. But by just using a few tools, you can build one for yourself! Check here, how! youtube
47. How to Make Lattice Panels – Outdoor Privacy Screens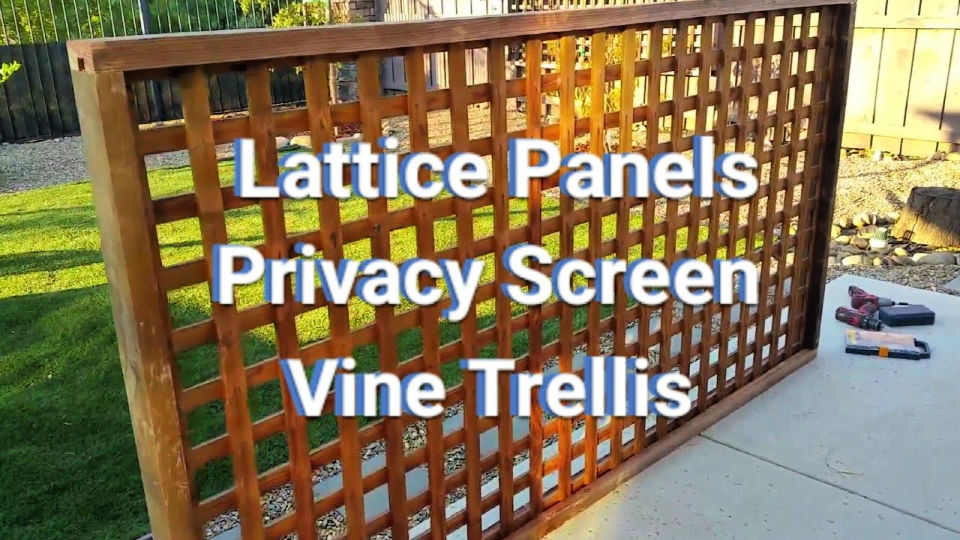 Check out this 4 x 8-panel lattice panel! The ideal privacy screen material. The materials and tools you will need include a cordless combo drill kit, or you can use the cord drill, exterior wood screws, circular saw, and the redwood. youtube
48. Building a Modern Outdoor Privacy Panels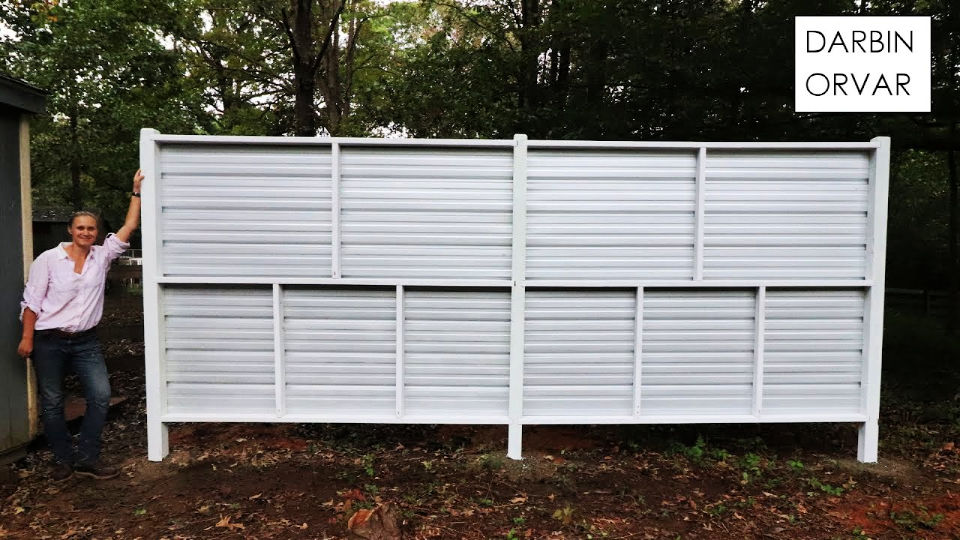 This one here is a bit of an added modern version of a privacy screen. It uses about 8 ft posts. Including 2 x 4s, add in some metal roofing panels. Make some great outdoor privacy panels to perfectly get some privacy at any place you want to! Get the complete guide from the tutorial. youtube
49. Horizontal Patio Privacy Screen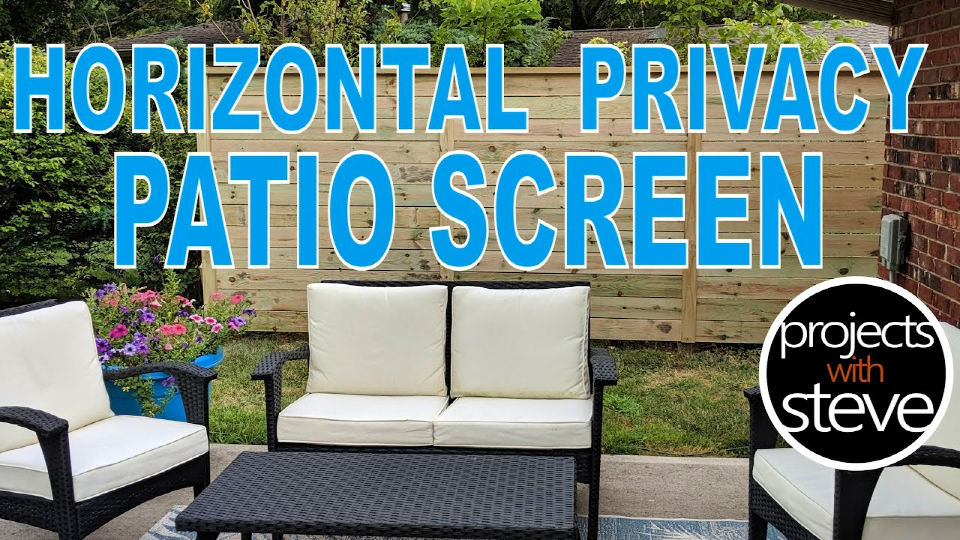 Looking for the maximum DIY privacy screen plan? Check out this horizontal privacy patio screen. It certainly offers the utmost privacy you will be needing. Plus, it just uses inexpensive lumber. DIY with an inexpensive combination. youtube
50. Make Your Own Privacy Screen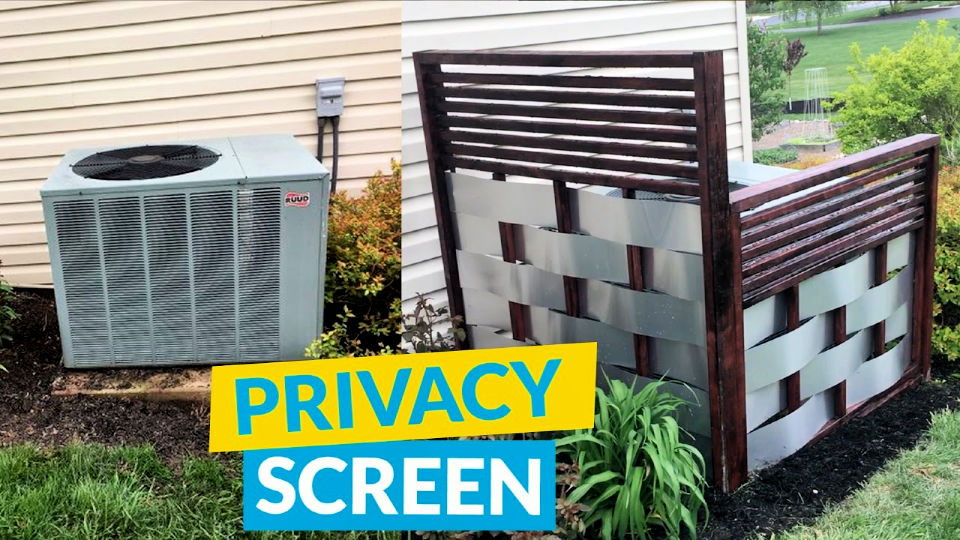 The garden or backyard is the ideal place to flaunt your love for home décor or planting obsession! And, we don't want at all to let you lose it to an air conditioner compromising the look! Hence, this aesthetically sound privacy screen is in for the rescue. youtube
So to get rid of privacy issues with your neighbors try out right now, our inexpensive backyard privacy ideas! Tired of the winter season? These dull and greys days are to be left behind now! Welcome spring and summer by making these DIY outdoor privacy screen! Until it's not a little warmer, spend your time looking forward to it and busy yourself by making these privacy screens! Make it before the spring season, so you don't have to waste a day in the spring, not having the time of your life! Go and start planning now to build a perfect outdoor privacy screen! You will wish you had started earlier.