Raising the chickens or meat birds should not make your birds prisoners. Just give them the freedom to do all they love to do naturally like hunting the insects, running on garden grass, and to dig the soil. Go with these 10 DIY PVC chicken tractor plans that will allow your chickens to do all these while proving enough protection from predators. These cage-like structures can be built in any shape, but an arched or dome style design is highly popular. However, you can see a lot of design in this collection of 10 PVC chicken tractor plans that will help start your poultry business easily without getting business. Hack the leftover PVC pipes to build safer caves for the chickens that be dragged to a new garden or outdoor area every day, not to let your chicken board.
Along with keeping your chickens contained, these PVC chicken tractors will be a nice way to get your garden and flower beds free from bugs and grumps as the chicken will love to hunt them with their sharp beaks. These wide cages will be airy and will make your chicken feel the freedom. Must attach them to your chicken coops so they can be in the tractor any time to enjoy the outdoor weather safely. So, you must explore all these PVC chicken tractors to pick a one that will fit best to your needs.
1. Build a PVC Chicken Tractor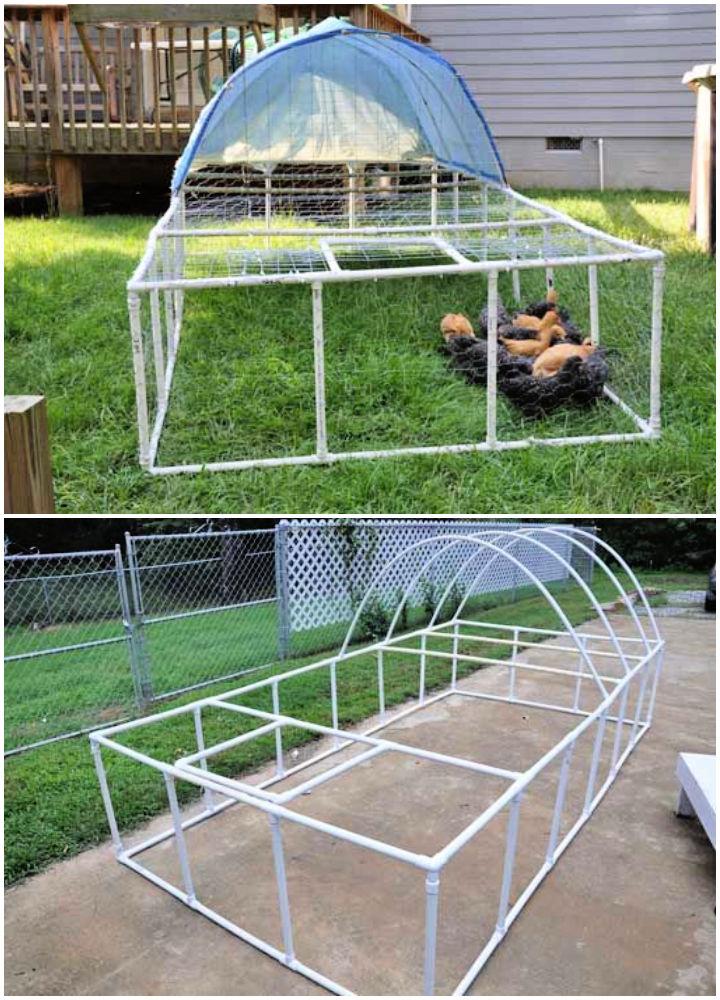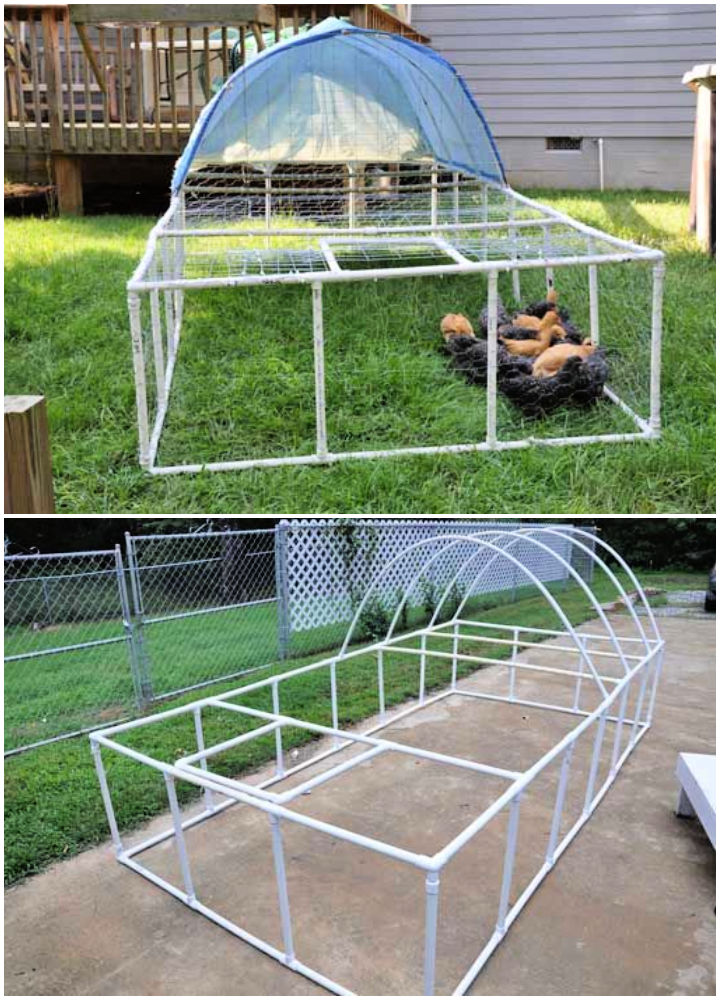 Feed your meat birds the fresh supply of your garden grass safely by using this chicken tractor. Make it inexpensively using PVC pipes, chicken wire, zip ties, and custom PVC fittings. It offers a dome style roof and a cage-style chicken-wired structure. Details here grit
2. 4×10 PVC Pipe Chicken Tractor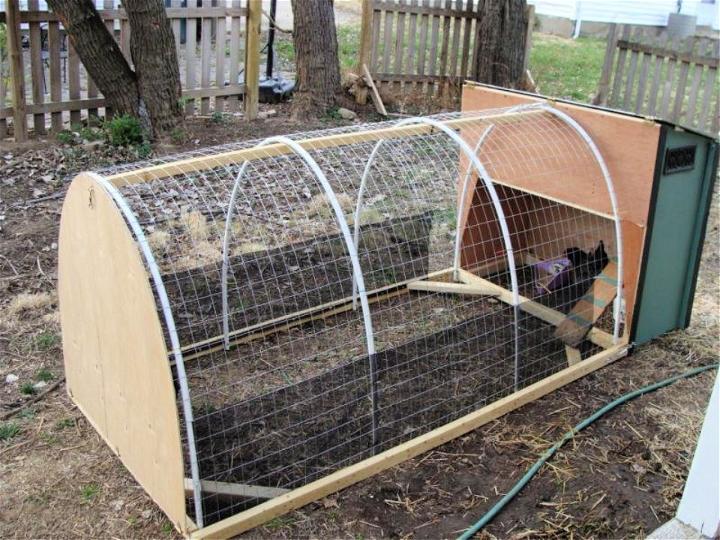 This chicken tractor comes attached to a coop and providing a roosting and nesting section. It comes with a main arched plywood door that will give you inside access. Get busy with the plywood, PVC pipes, wide mesh, and other pine or lumber wood slats to build this 4×10 chicken tractor. Details here backyardchic
3. PVC Pipe Chicken Tractor Plan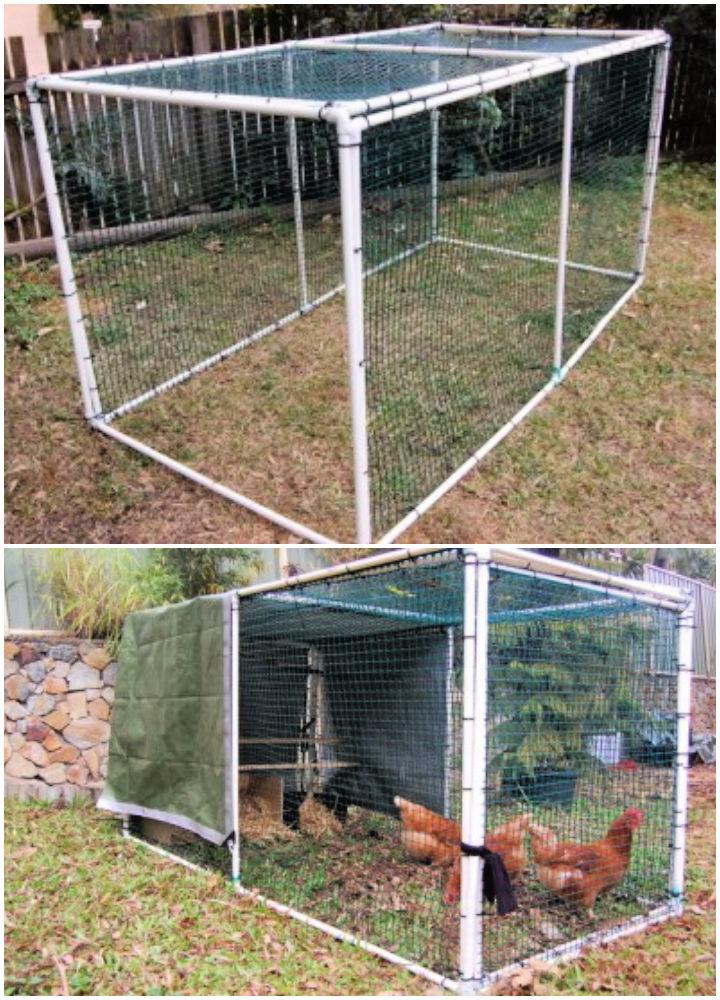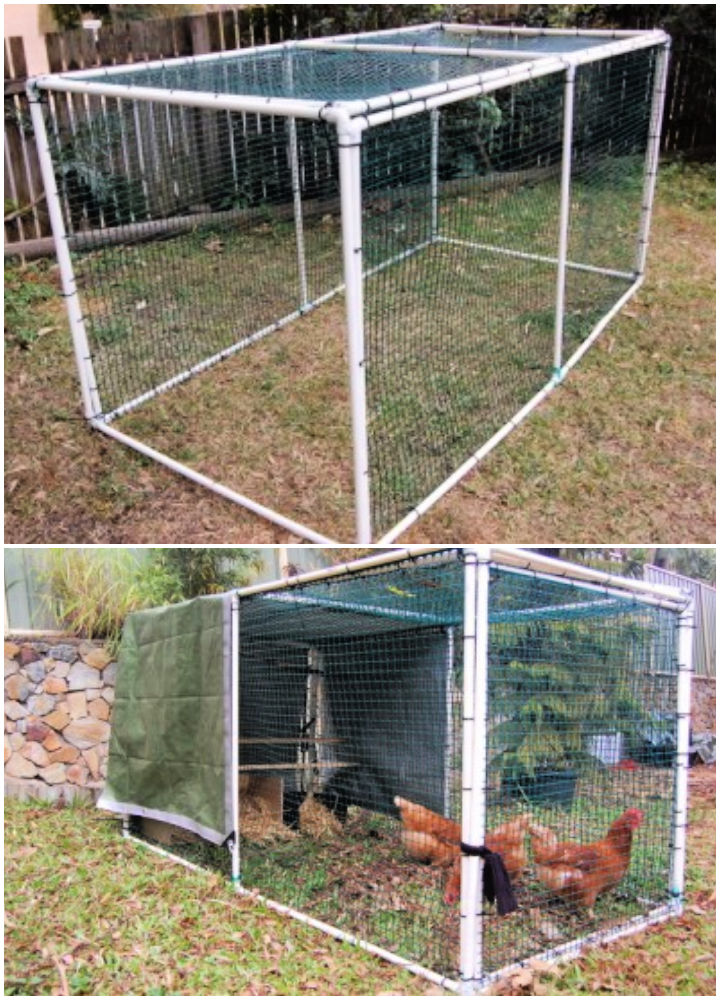 The finished size of this PVC chicken tractor is 1-meter wide x 1-meter high x 2-meters long and will be a spacious caged room for the chicken. Drag it anywhere on the garden grass to let your chicken enjoy fresh grass. Build this DIY chicken tractor with the polymerizing vinyl chloride pipes, pine planks, cable ties, pegs, tarpaulin, trellis plastic, and wire mesh. simplesavings
4. Chicken Tractor using PVC Arches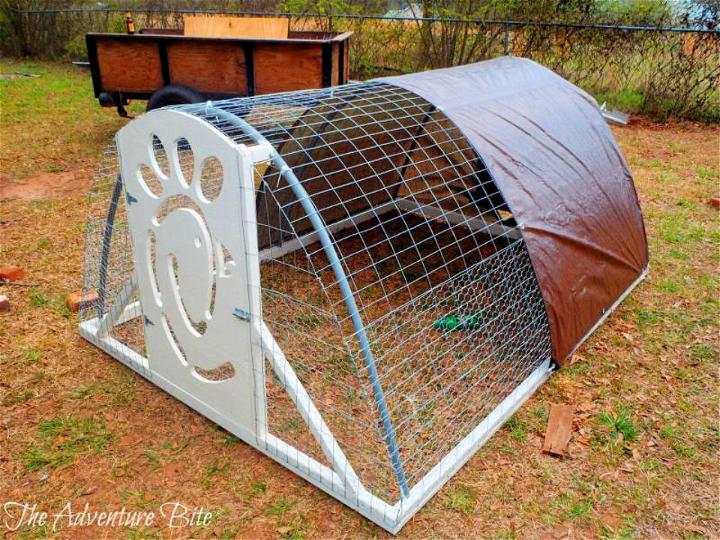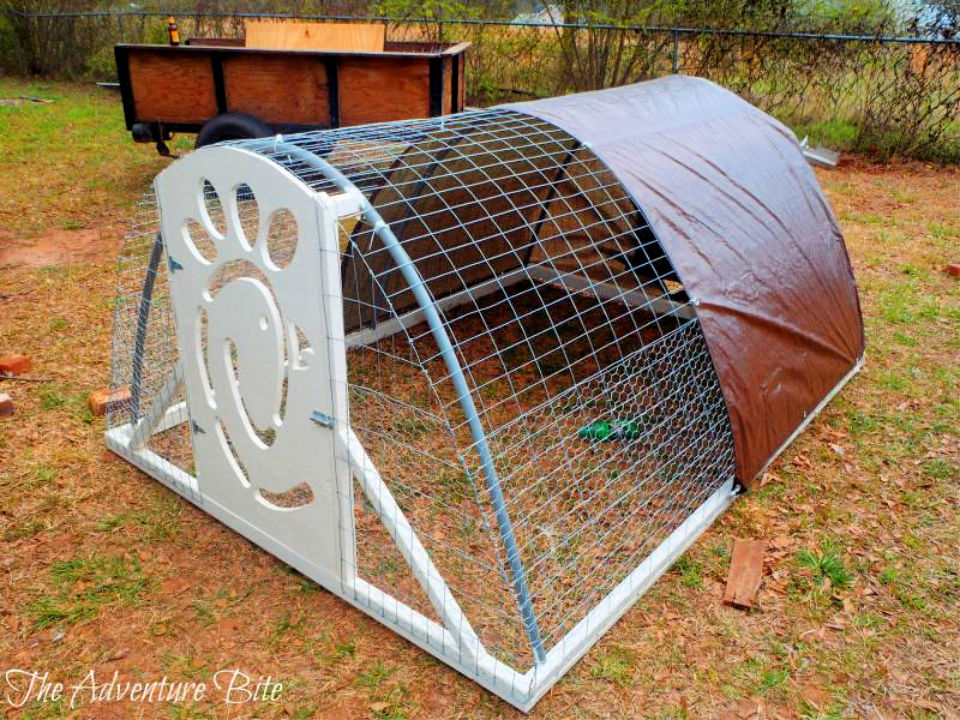 It is super easy to bend the PVC pipes into an arch shape, and this is the basic step you need to do while making this chicken tractor. Build the base frame using the 2x3s and 2x4s wood slats, drill holes in them using spade drill bit. Next, fit the arched pipes in them which you can cover then with wire mesh. Cover it up with a tarp and assemble it all with zip ties. Details here fresheggsdaily
5. Chicken Tractor Hoop House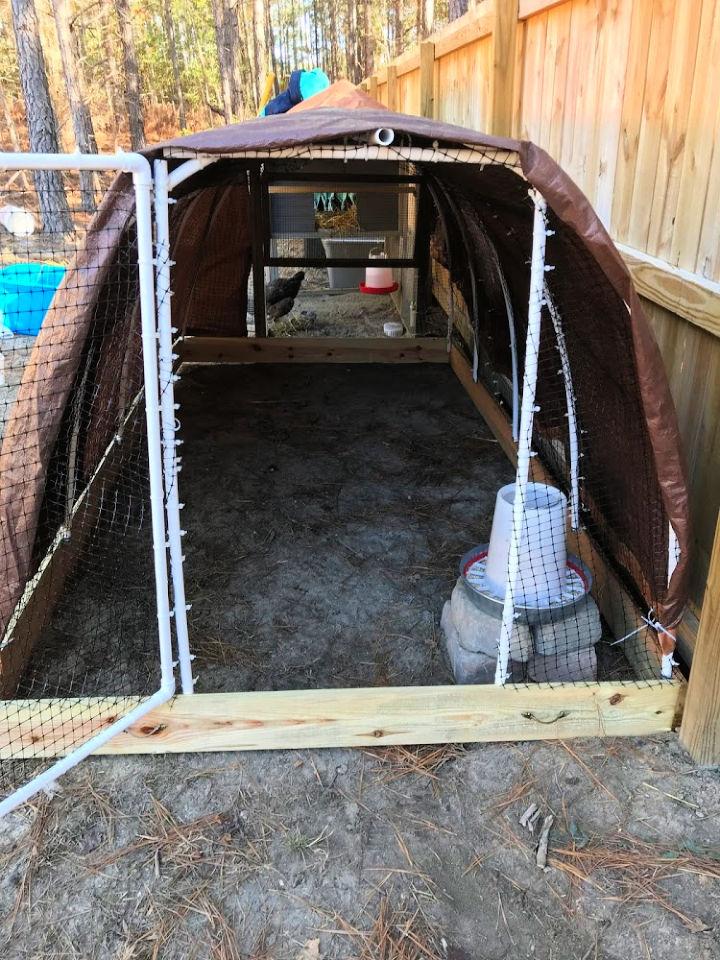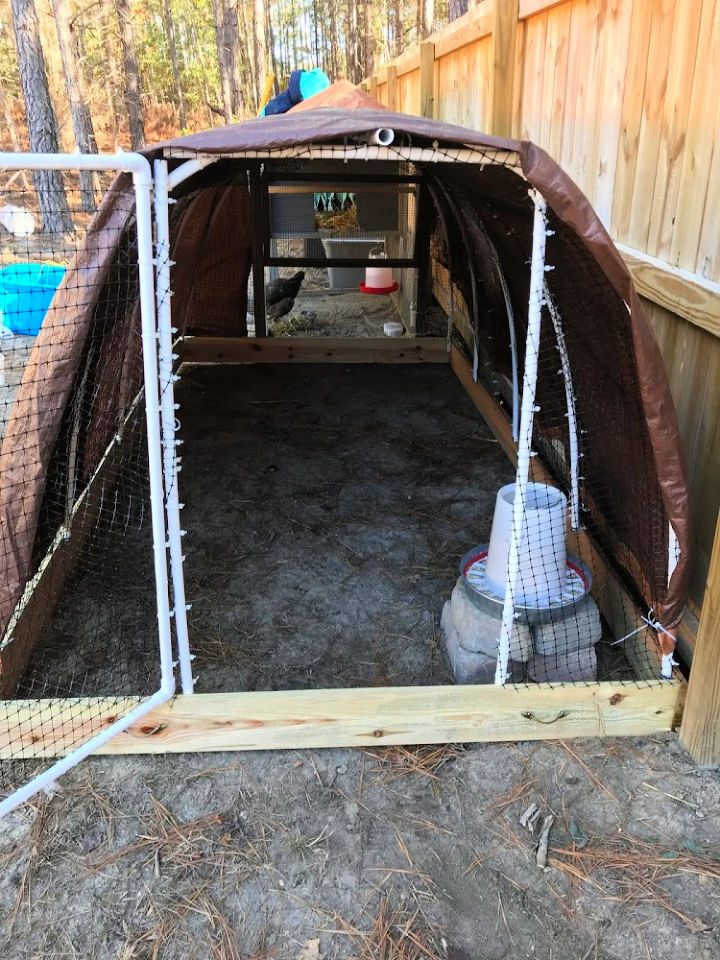 One more dome-style chicken tractor that will give the chickens direct access to soil and is quite something easy to build. You need pine or lumber wood slats to build the base frame, next add the equally spaced PVC pipe arches on the frame. Cover them with plastic mesh and then with a tarp. Do the assembly with cable ties. Details here backyardchic
6. Handmade Chicken Tractor Barrow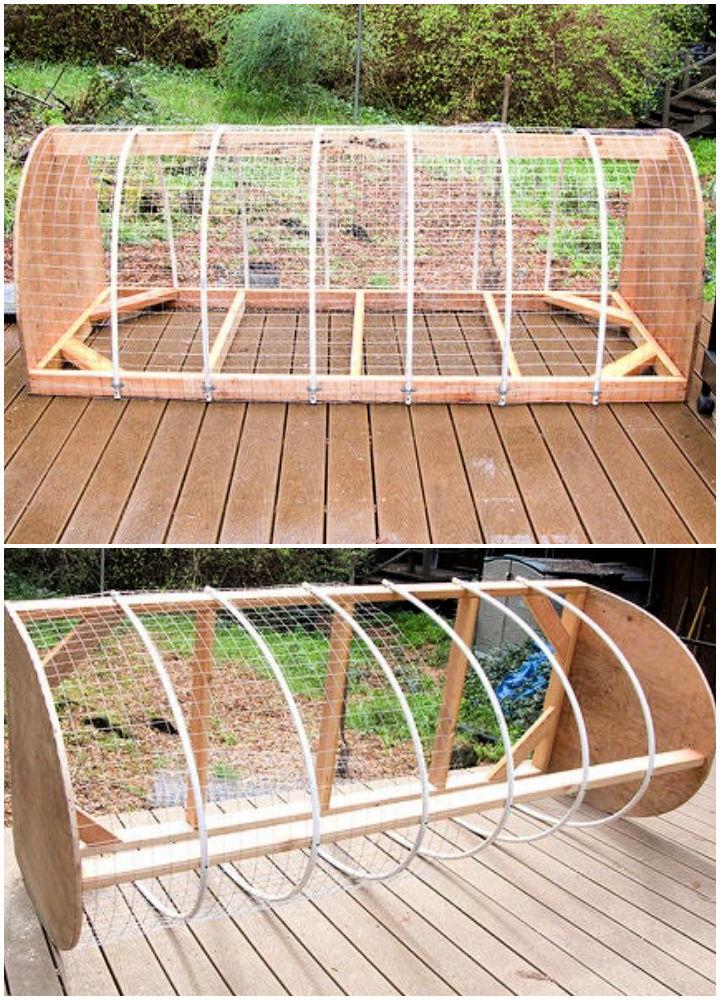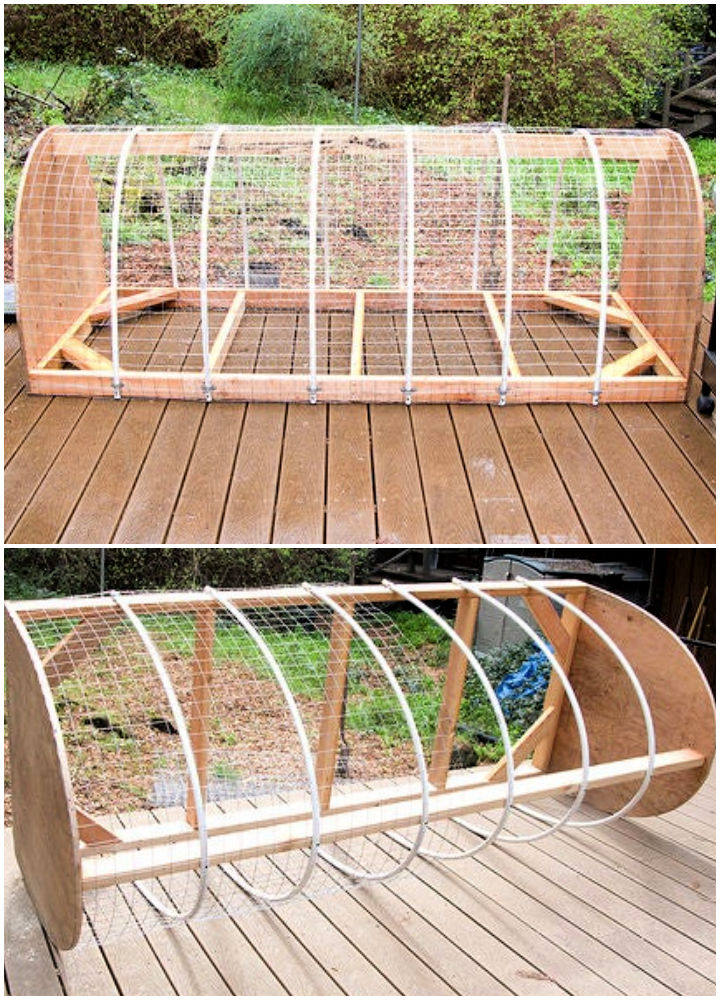 This chicken tractor offers an arched plywood door at both ends. It impresses with the fine dome style structure and will give also give your chicken direct access to garden soil and grass. Make this barrow style chicken tractor with 2x4s, plastic pipes, chicken wire, and plywood. Details here instructables
7. Building a DIY Chicken Tractor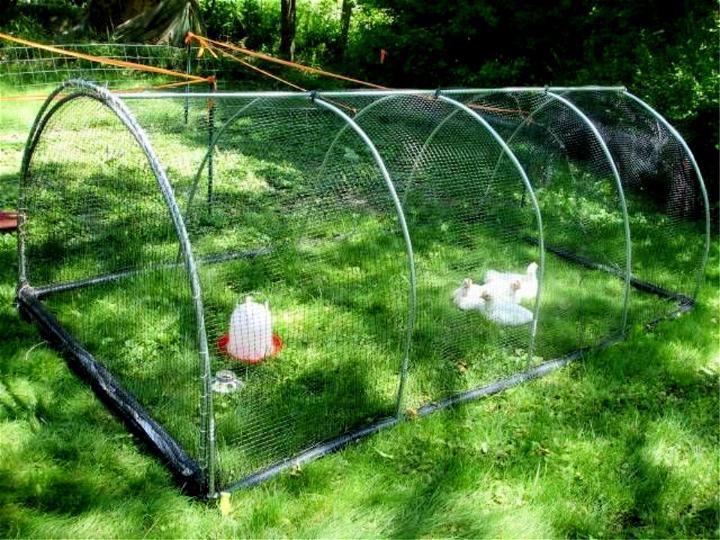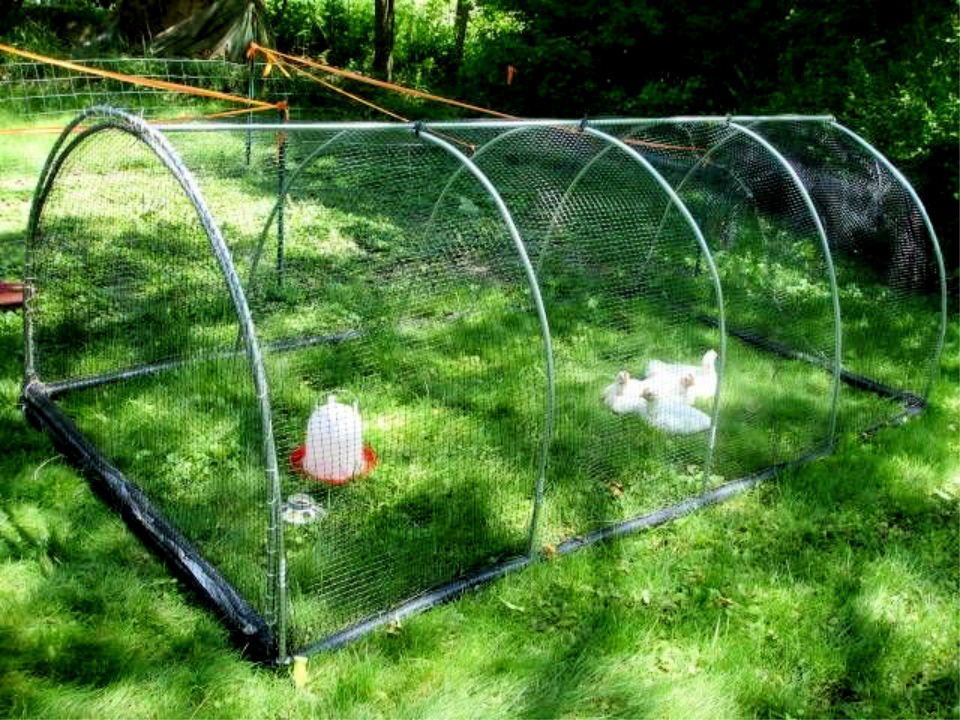 Give your chickens the freedom to scratch the soil that is their favorite natural habit by building this chicken tractor. It will keep them safe from predators and is darn easy to build using the ABS pipes and plastic wire mesh. Next, you need electric fence wire, galvanized hardware, and 10 sections of 1/2″ conduct having 10ft size. instructables
8. Inexpensive DIY Pipe Chicken Tractor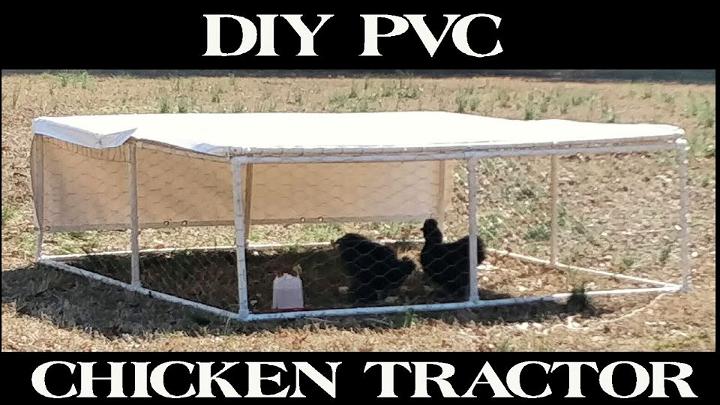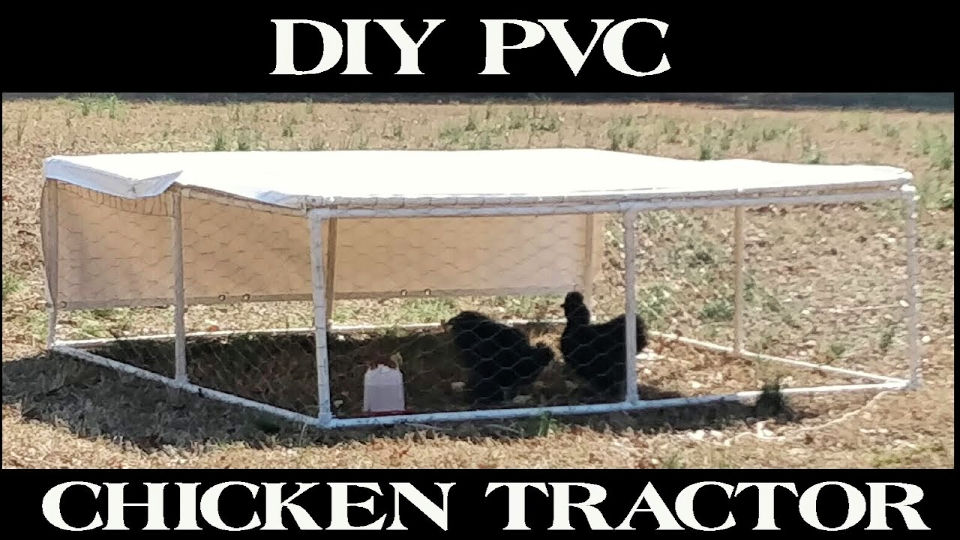 Get here video instructions to build a PVC chicken tractor in a budget-friendly way. You need the PVC pipes, chicken wire or plastic mesh, tarp, and custom assembling hardware. This design comes with decent height and is as wide as it is long. The trap cover will make it rain-proof. Details here youtube
9. Simple Chicken Tractor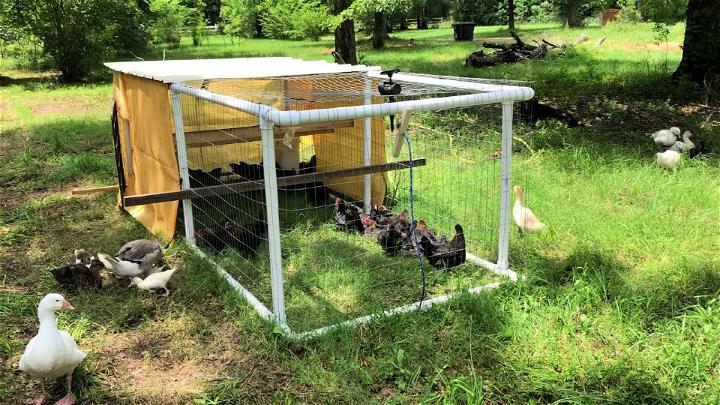 Follow the visual guides given here to build this enchanting design of PVC chicken tractor. It comes with decent height and is half-covered with a tarp. Put together PVC pipes with fittings to build the primary frame and cover it up with wire mesh. An easy to make chicken PVC tractor design. youtube
10. PVC Hoop Chicken Tractor Plan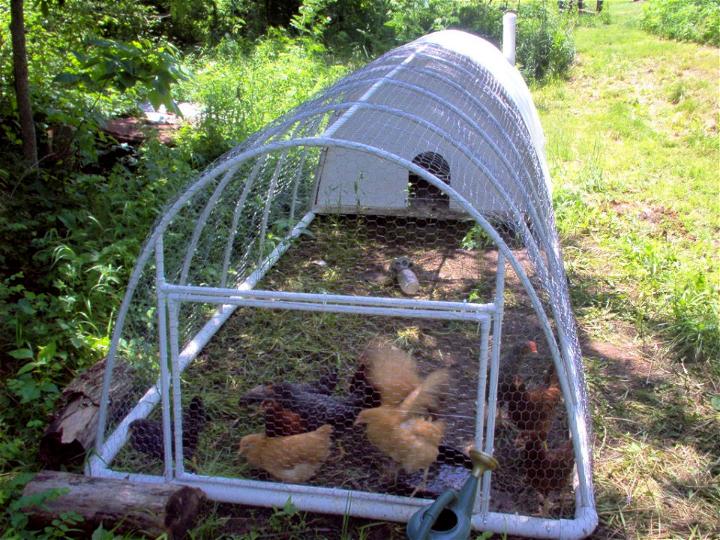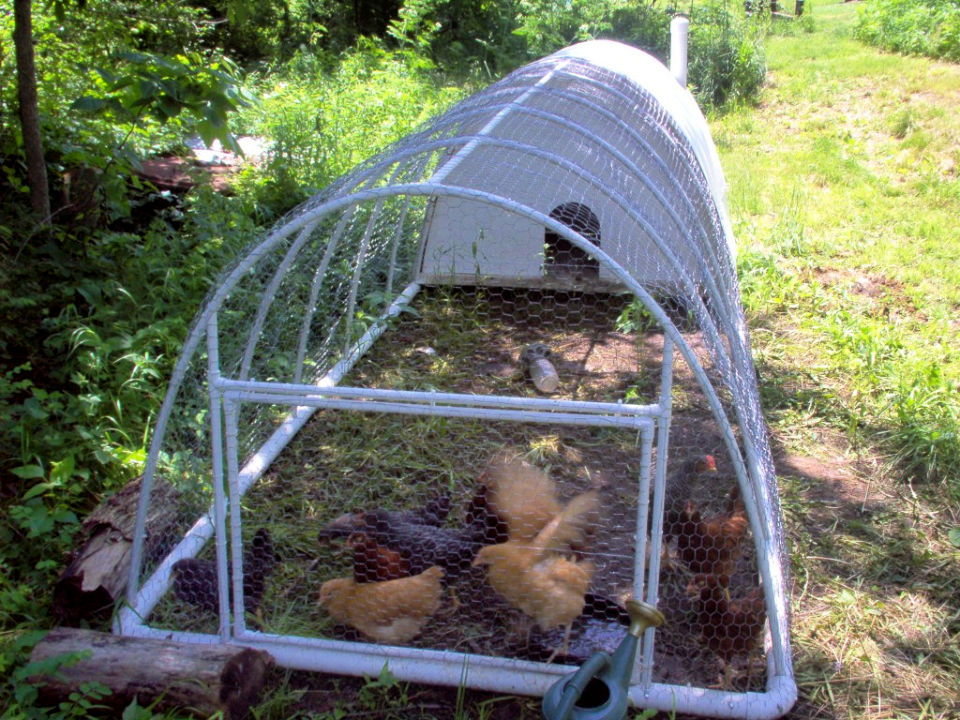 Grab the video tutorial here to build this PVC chicken tractor that is a safe cave for the kids to enjoy digging the garden grass and soil. Build the bottom frame with wood, add the PVC pipes arches to cover with wire mesh to complete the dome style design of this chicken tractor. Attach it also to your chicken coop. Details here cooplesie
Conclusion:
Bringing great health to your chicken becomes a big need when being in poultry or homesteading, but keeping your chicken closed in the chicken coops will make them sick. So, opt for the DIY chicken tractors that will provide safety from predators while still allowing your chicken to dig the garden soil directly to eat the bugs. Buying manufactured designs can get expensive, but these free PVC chicken tractor plans will help to build a chicken tractor inexpensively like a pro.