Just like you, your guinea pigs also deserve a life of luxury! The roundup of these 20 exciting and easy to build, 20 DIY guinea pig cage ideas are the best thing you can read today! As a pet lover, there's nothing as meaningful and concerning as giving the best habitat to your pets. Indoor pets are quite a handful. You have to take care of their every need. Maximum relaxing home, best food, the ideal play place or area, and whatnot. Guinea pigs are these beautiful little creatures that are relatively easy to raise than any other indoor pets. With cats, things get a bit tricky a few days with all the jumping and everything. With dogs, it is the need to take on a walk. For working parents, a guinea pig is an ideal indoor pet.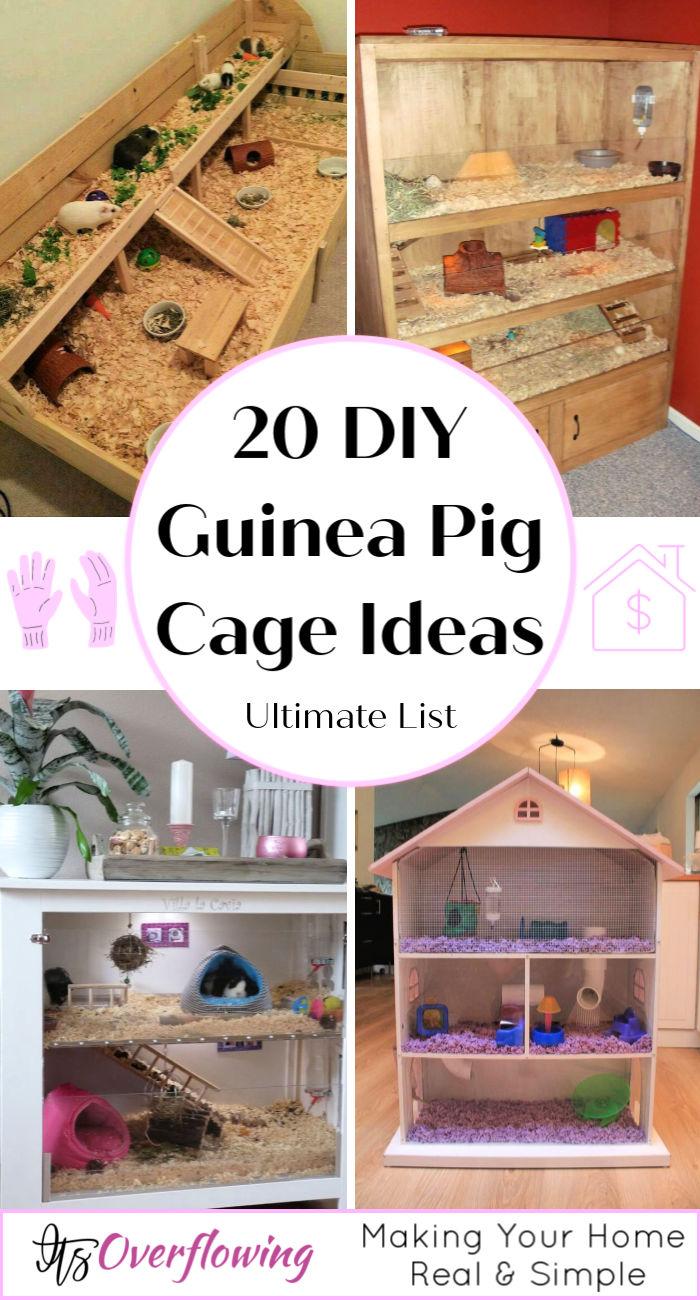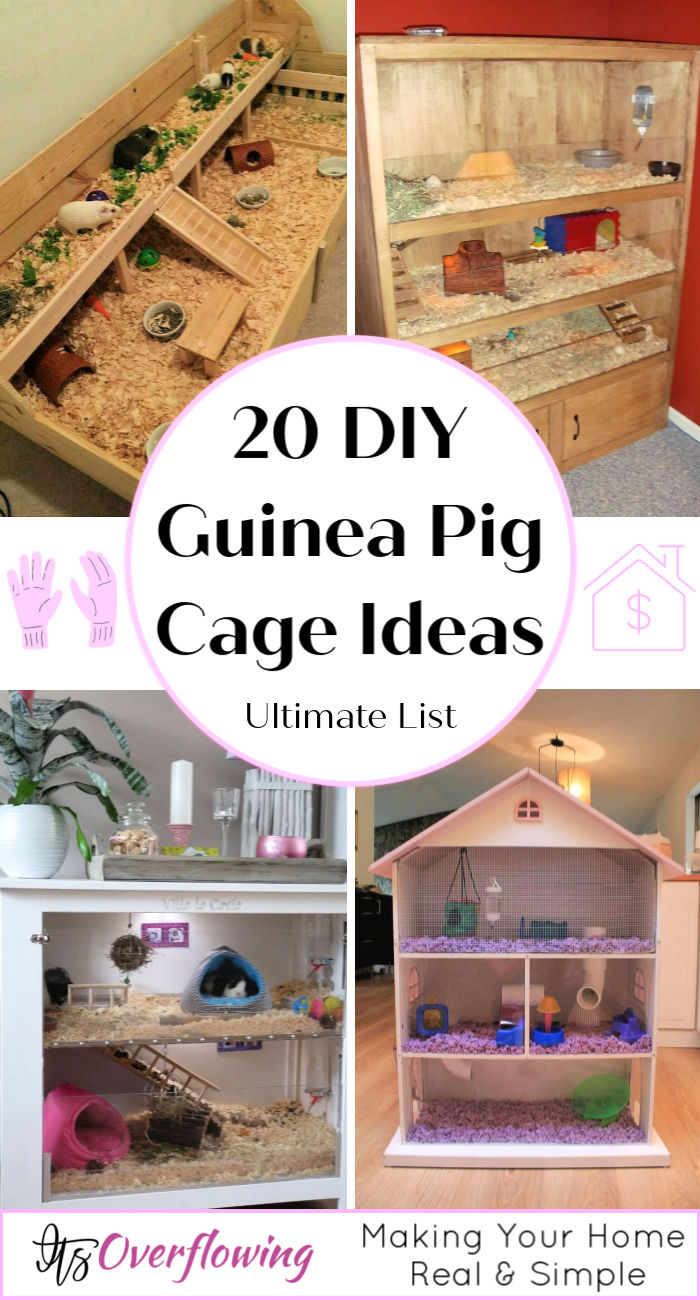 Guinea pigs are the happiest when you provide them with maximum space to live in. As it happens, our collection of these DIY guinea pig cage ideas suits best to those needs. From building a cage right from scratch using lumber or pine wood to transforming an old dresser into a new cage, you can find all the necessary details from our guinea pig cage ideas below. You can now put your old drawers to even an exciting new use!
Learn how to make a guinea pig cage below and add and bring more fun to your Guinea pig's lives. To building your own guinea pig cage just follow guinea pig cage ideas and craft one today. So, let's get started.
1. DIY C and C Style Guinea Pig Cage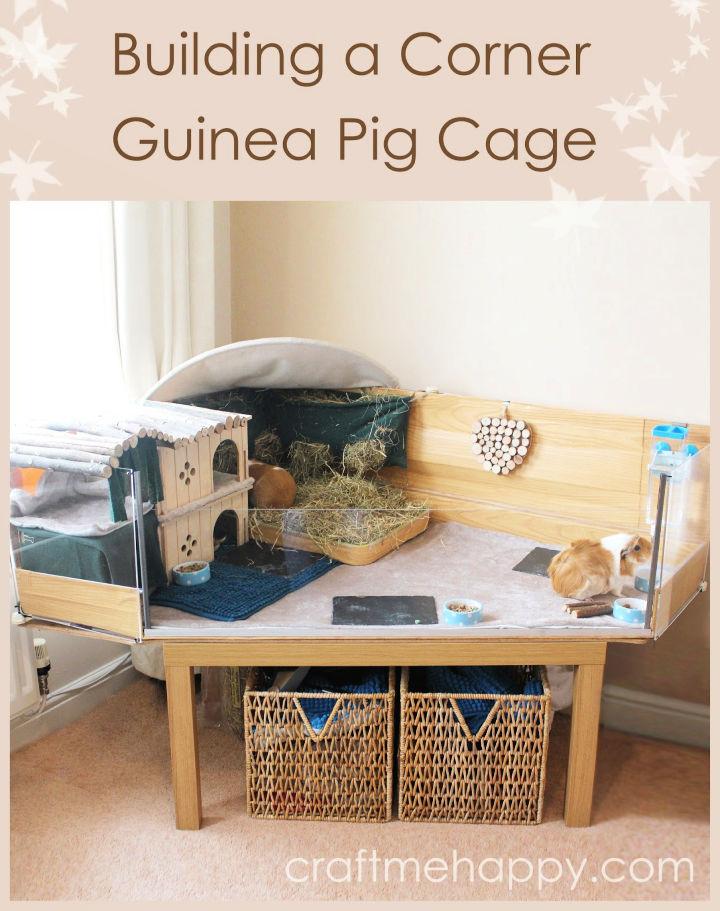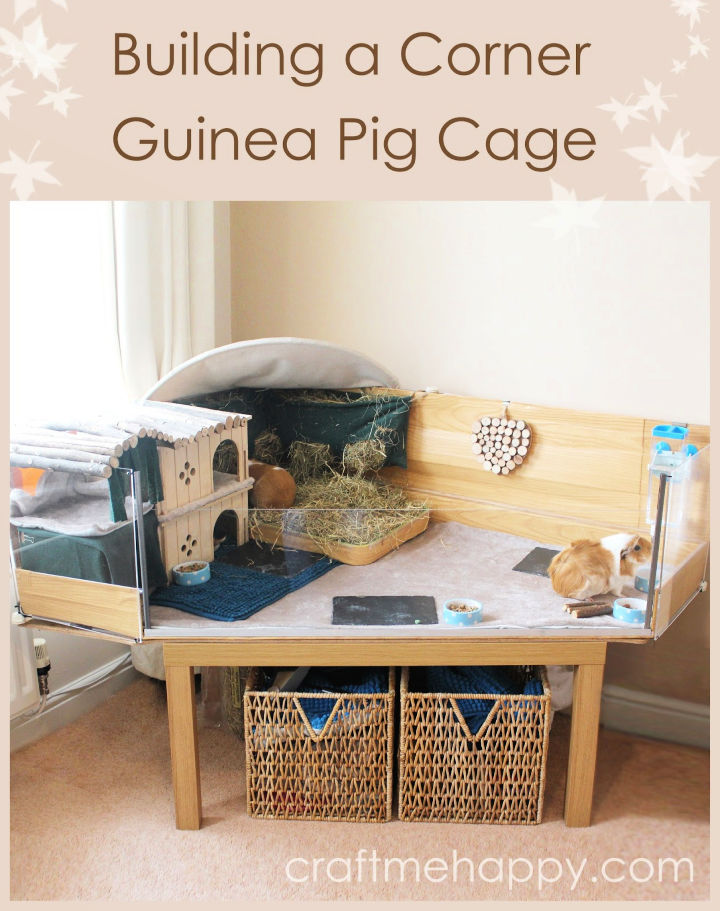 If you are busy parents and still wish to make your kids care for a pet, then there is no better option than a guinea pig. They are easy to raise indoors. The c&c guinea pig cage (Cubes & Coroplast) is a DIY guinea pig cage that offers them the maximum required habitat to live in! Check the dimensions and details here. craftmehappy
2. How to Make a Two Level Guinea Pig Cage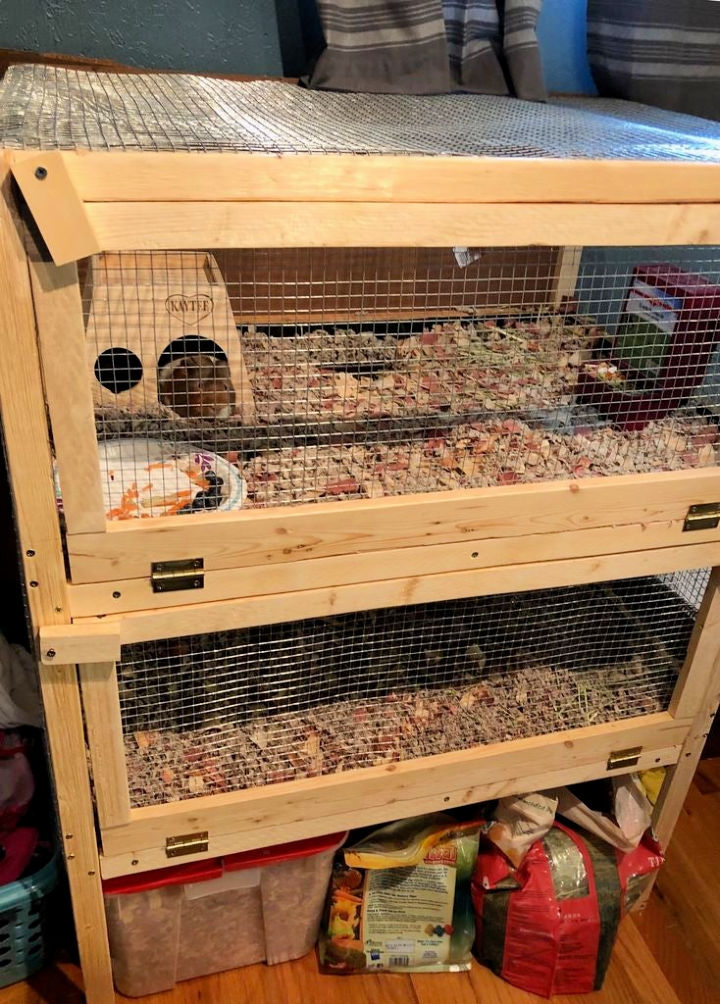 Your guinea pig needs an ample spacious cage to live life to its fullest and we recommended you homemade guinea pig cages! The more space you offer them, the happier these little fluff balls would be. Instructables has this perfect two-level cage idea to interest you in! instructables
3. DIY Wood Guinea Pig Cage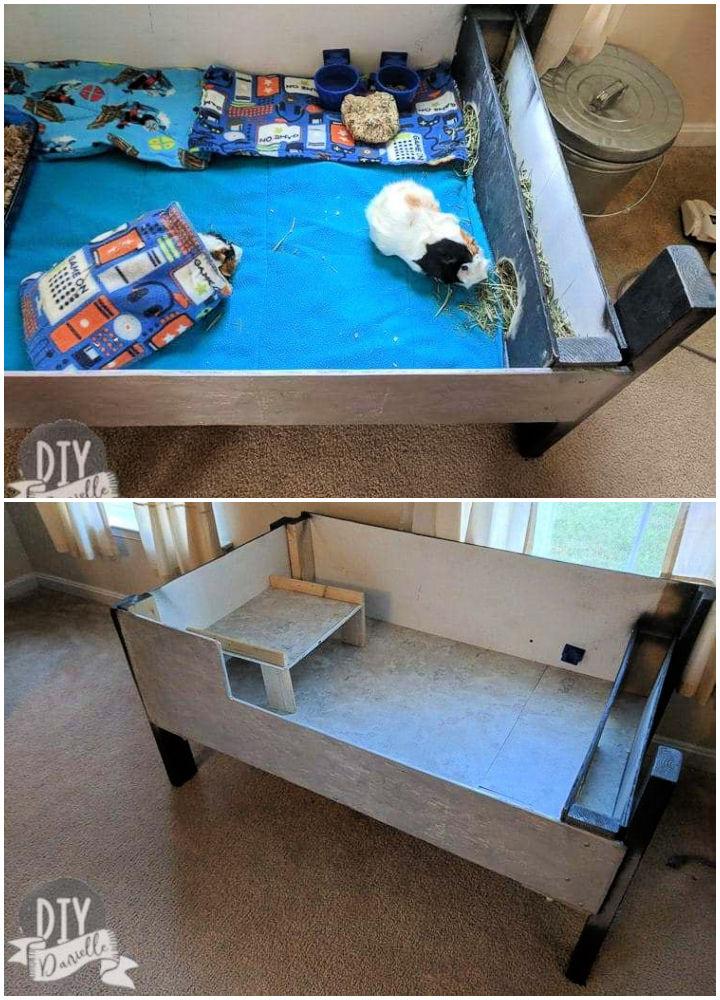 A simply constructed corner with wood can absolutely make an ideal cage for your guinea pig! If you don't like to be restricted in the C & C cage, then this one's for you. It is made using scrap wood and can comfortably house two guinea pigs. diydanielle
4. How To Make A Guinea Pig Cage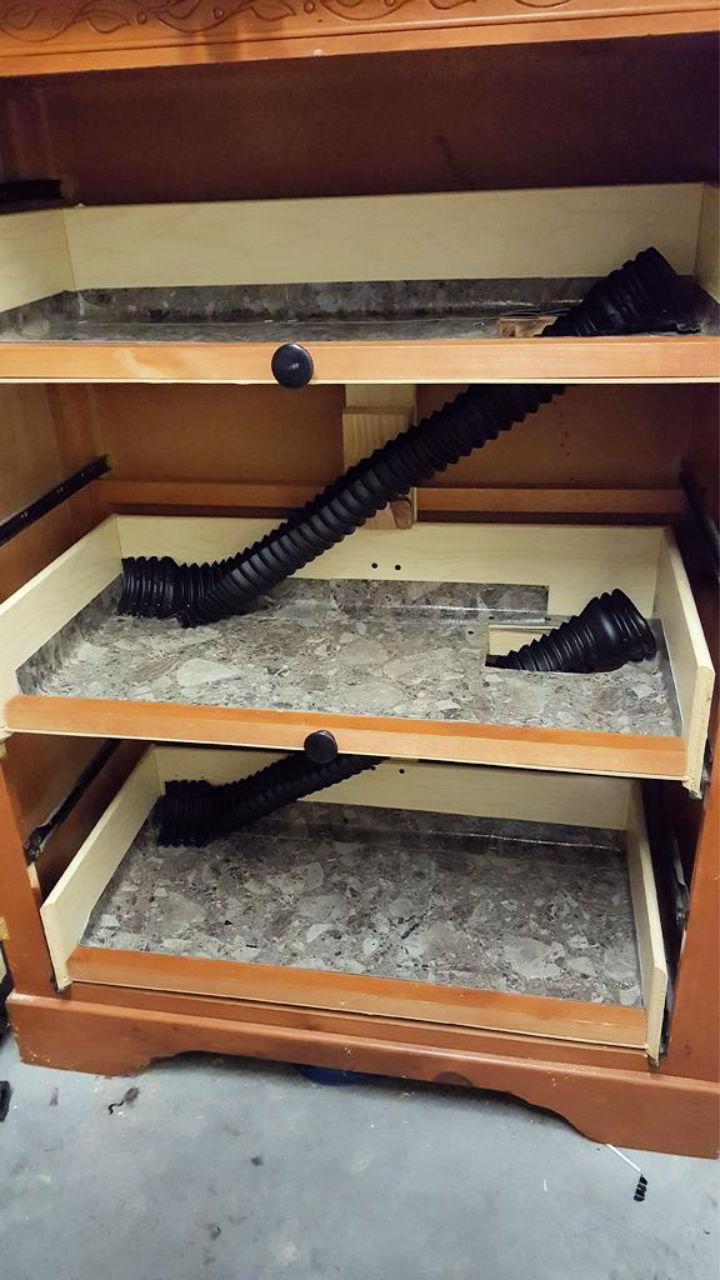 How to build a guinea pig cage from scratch? Transform an old dresser into this perfect new home for your guinea pigs! The materials required are an old dresser (you may also use other household items), chicken or rabbit cage, flexible drain pipe. Along with these, you will need kitchen vinyl scoring squares and scrap wood to build this DIY guinea pig cage out of dresser! Get the tools list from the link below. instructables
5. Midwest Habitat Guineapig Cage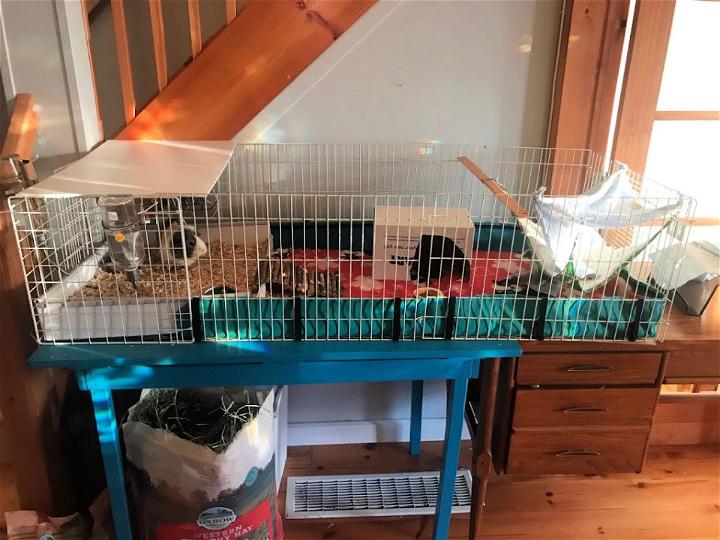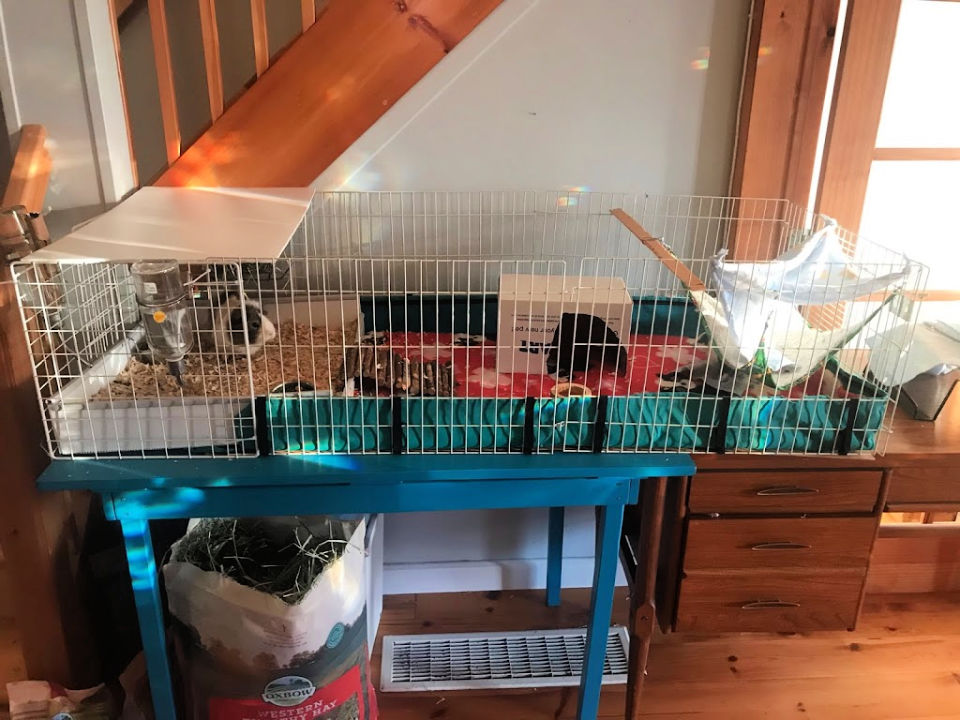 This simple and fully secured mid-west guinea pig habitat is all you need to give your fluff balls a perfect home! You need coroplast, cube grids, report cover spines, zip ties, measuring tape and pencil. Start building a DIY guinea pig house by measuring the edge of your cage's wall, first. imgur
6. DIY Guinea Pig House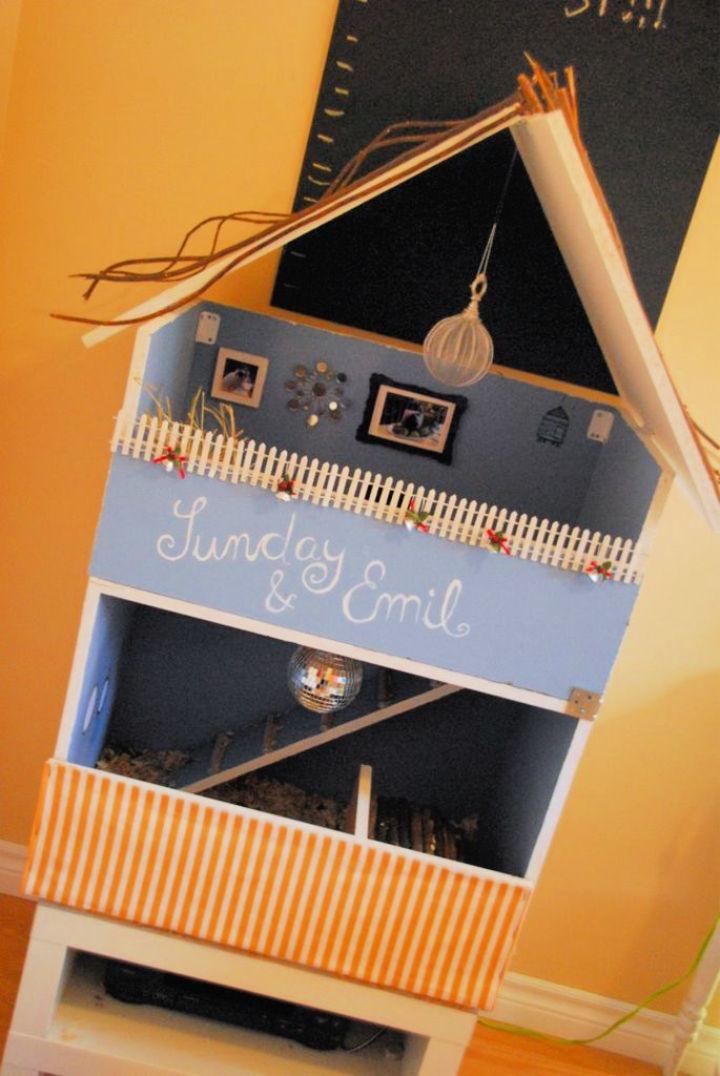 Not a fan of the dull and ugly guinea pig cages? Check out this super appealing and ultimate fun DIY guinea pig cage for your indoor pets. It is quite simple to make, and in the end, you get such an exciting cage! How to make a guinea pig cage out of household items? Gather MDF wood, corner brackets, door magnets, paint, fabric, some ornaments, frames, images, and adhesive plastic foil. instructables
7. Midwest Guinea Pig Cage with Fleece Bedding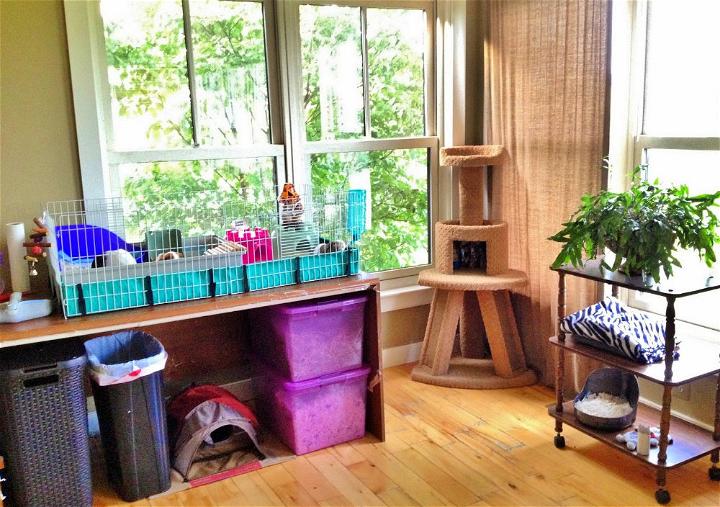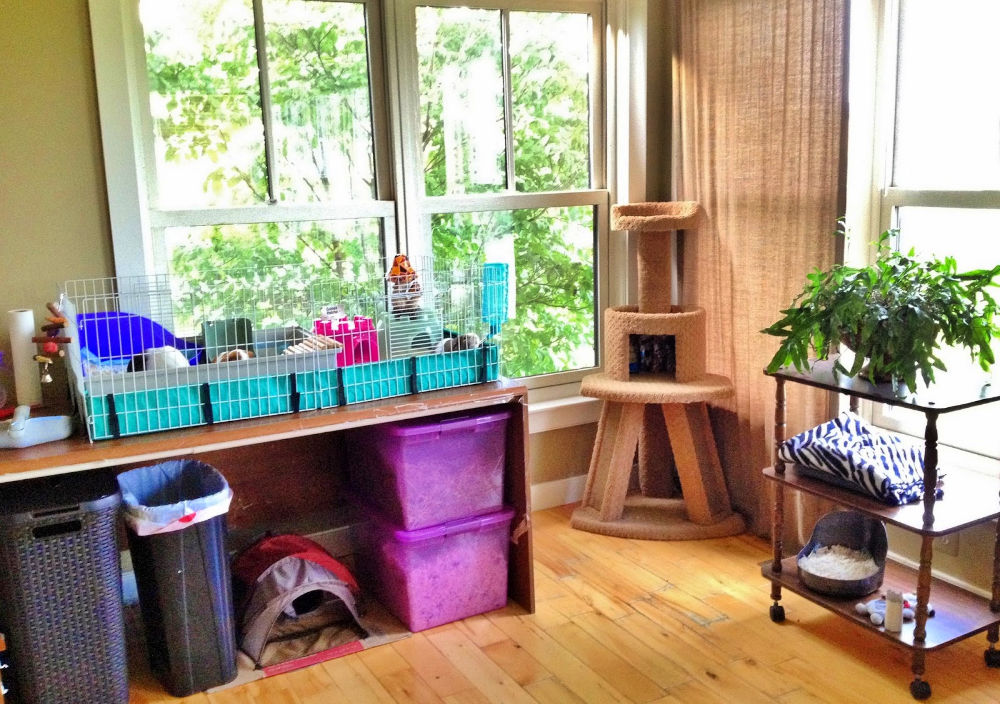 Your guinea pigs deserve the maximum relief and ease of a perfect home! This Midwest guinea pig cage has fleece bedding and looks absolutely warming to the eyes and perfect for your pets too! Plus, if you feel that cleaning a fleece bedding is almost impossible, the tutorial has a complete guide to show you how. sarahkatehunt
8. DIY Guinea Pig C&C Cage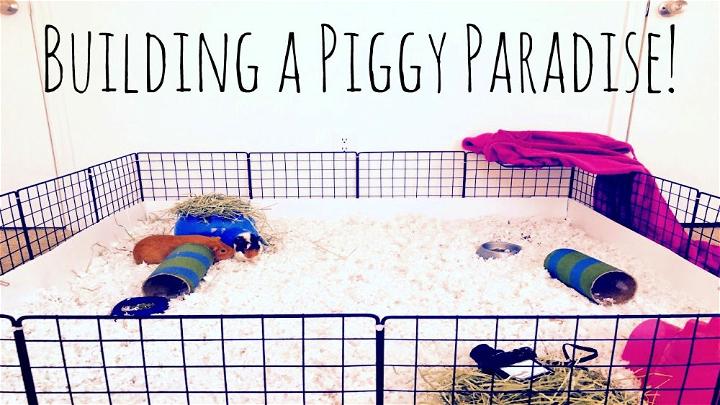 Don't feel intimidated by all the DIY guinea pig cages you might have seen online. You can absolutely customize a c&c guinea pig cage as per your requirements and get a lot of room to work around the space management! This video tutorial is the perfect guide to walk you through. youtube
9. Build Your Own Wooden Guinea Pig Cage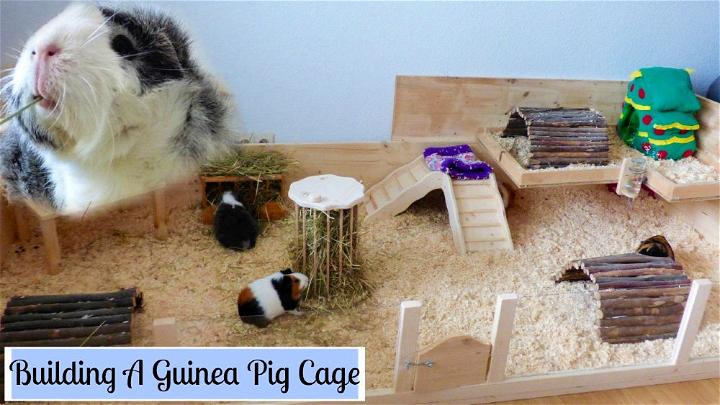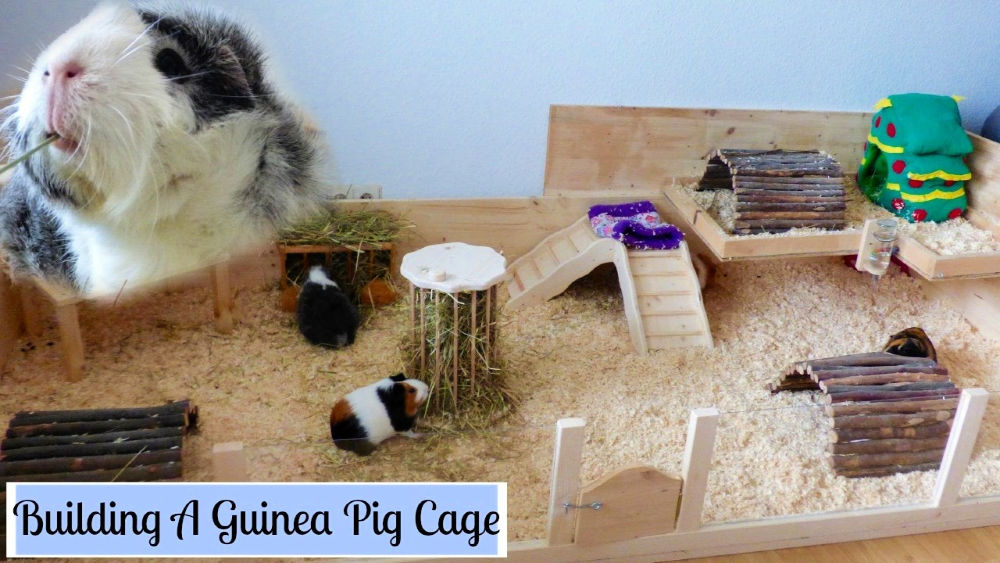 This darn spacious guinea pig cage is in an easy to build rectangular shape and looks absolutely fun to construct. The first and foremost step is to figure out how many guinea pigs you want to raise. Add on a plexiglass front, and you can nail this one over a weekend! youtube
10. Building a Cage Out Of IKEA Tables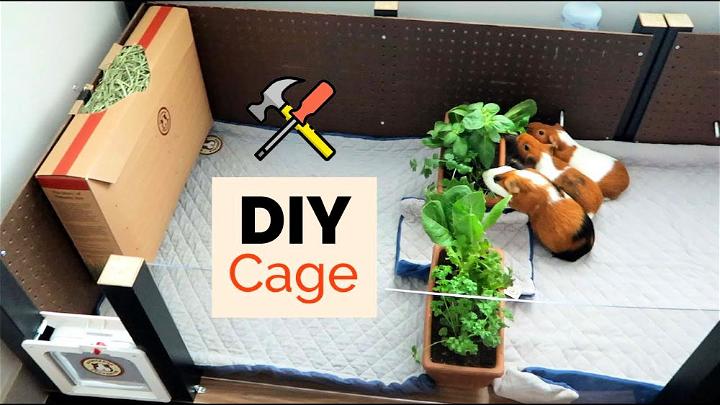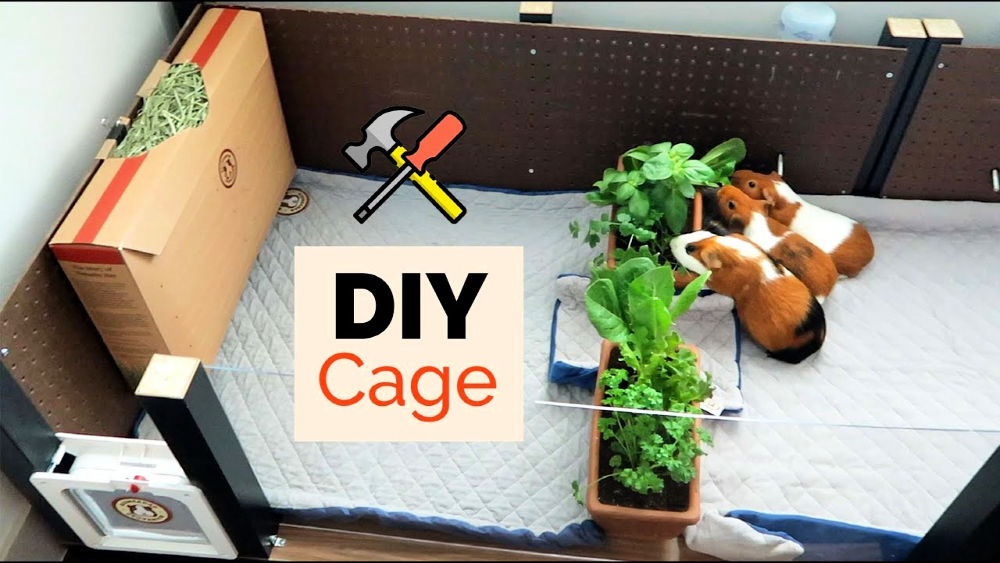 Make your guinea pig family the ideal home they need! This DIY guinea pig cage is made out of IKEA's table. You will be needing supplies including IKEA's lack coffee table, IKEA Lack side table, contact paper, E6000, ideal pet small-cap flap, pegboard, acrylic, L brackets, straight and small L brackets. Get the step by step guide from the video tutorial. youtube
11. Building Your Own Guinea Pig Cage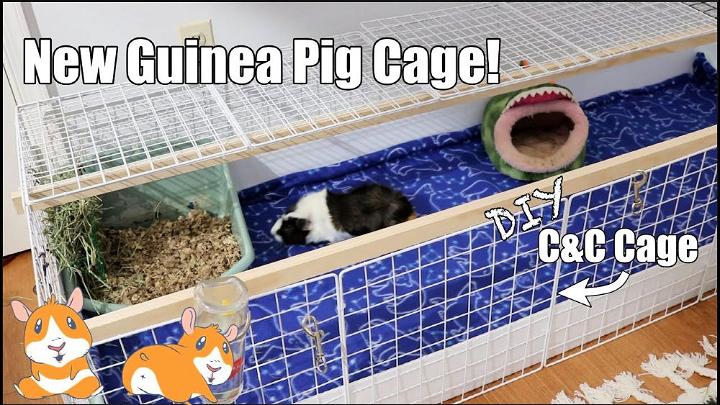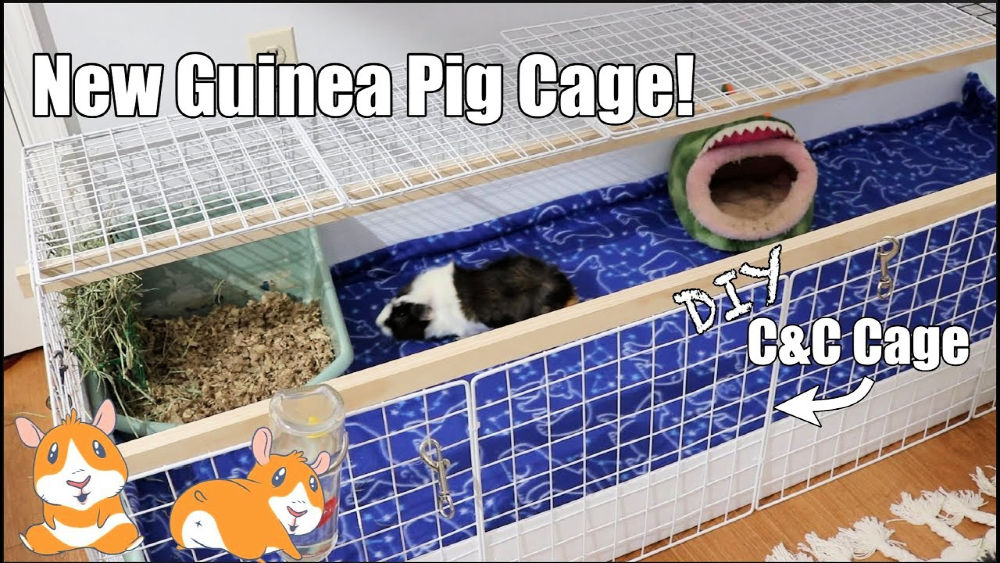 The C & C cage is an ideal habitat option for Guinea pigs! For one thing, it provides the utmost comfort of ample spacing, and secondly, it is quite an easy build. You basically just start off building a huge rectangle and then adding in other things step by step. youtube
12. Build a Guinea Pig Cage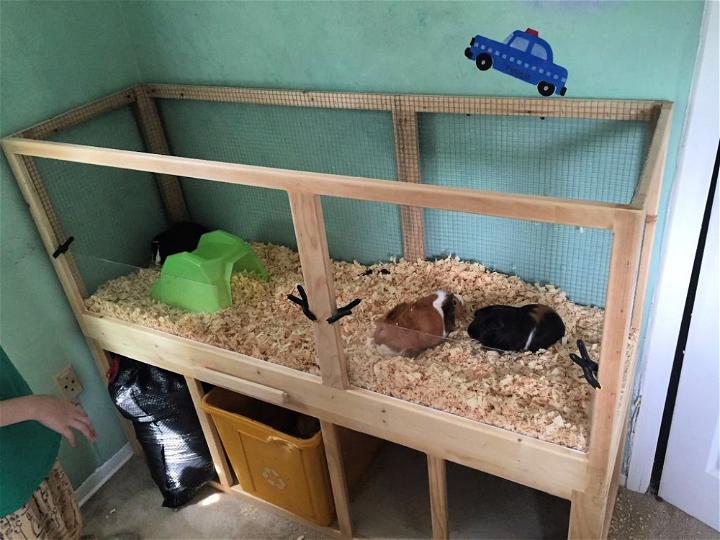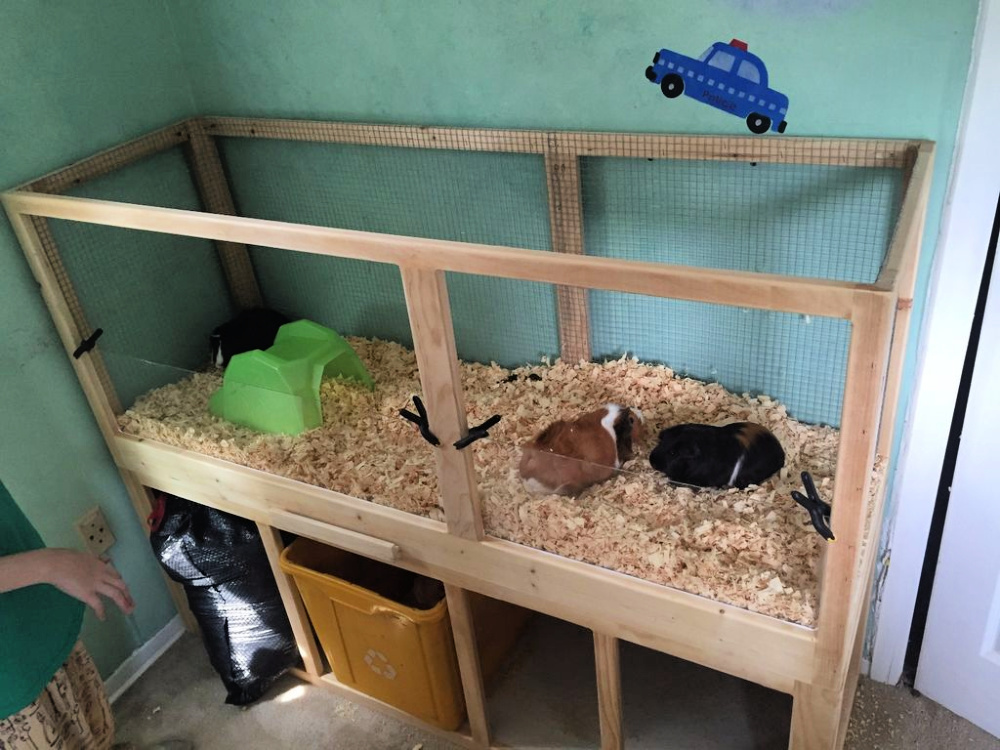 This guinea pig cage is made using lumber and pocket hole giants. It is basically a series of box frames all connected together! First, start off by building the base and then join the two separate cabinets together to make a unified cage. instructables
13. Homemade Guinea Pig Cage Design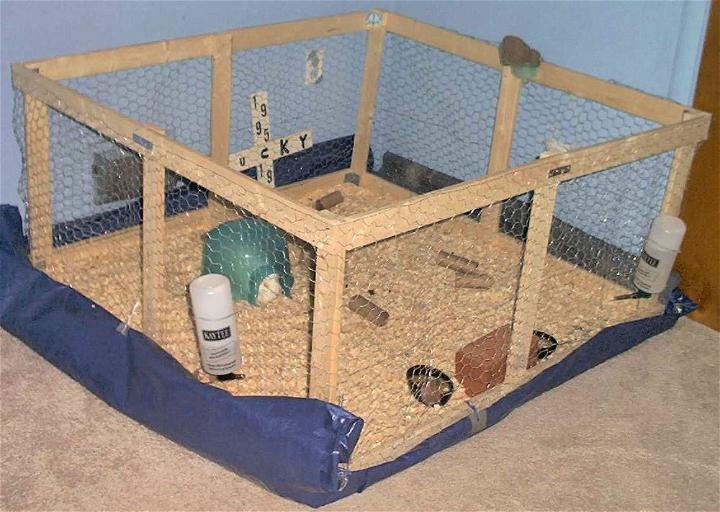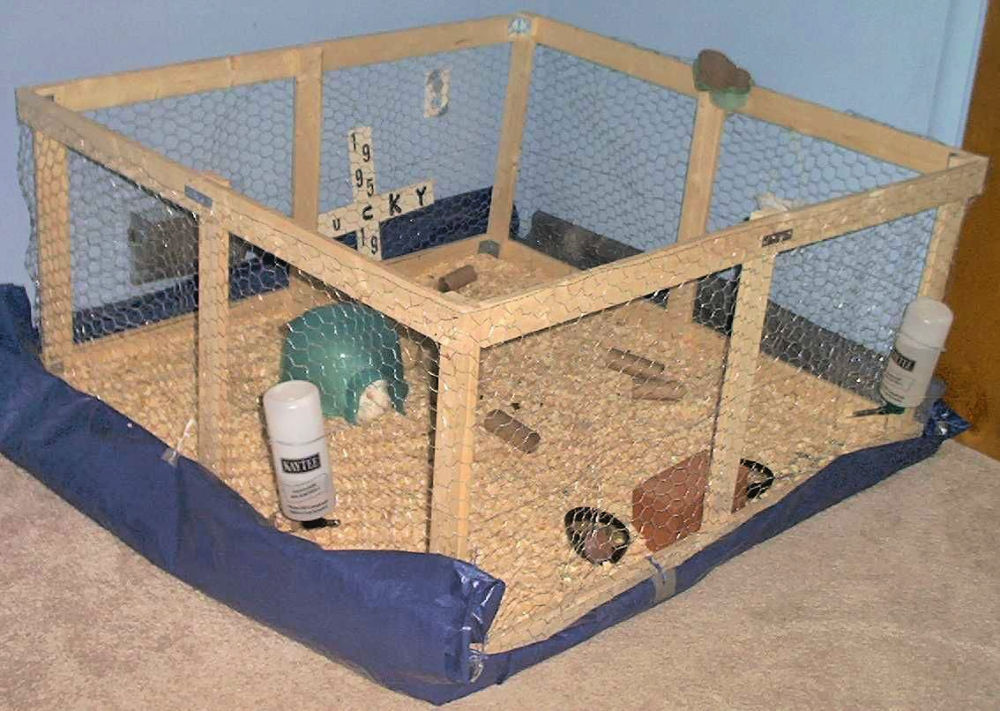 Check out this uber-simple homemade guinea pig cage! A simple rectangular orientation of joined wood pieces together. The sides are secured using chicken wire. This way, if you put it on the floor, you don't have to worry about these fellows roaming around the place freely.
14. Guinea Pig Cage Idea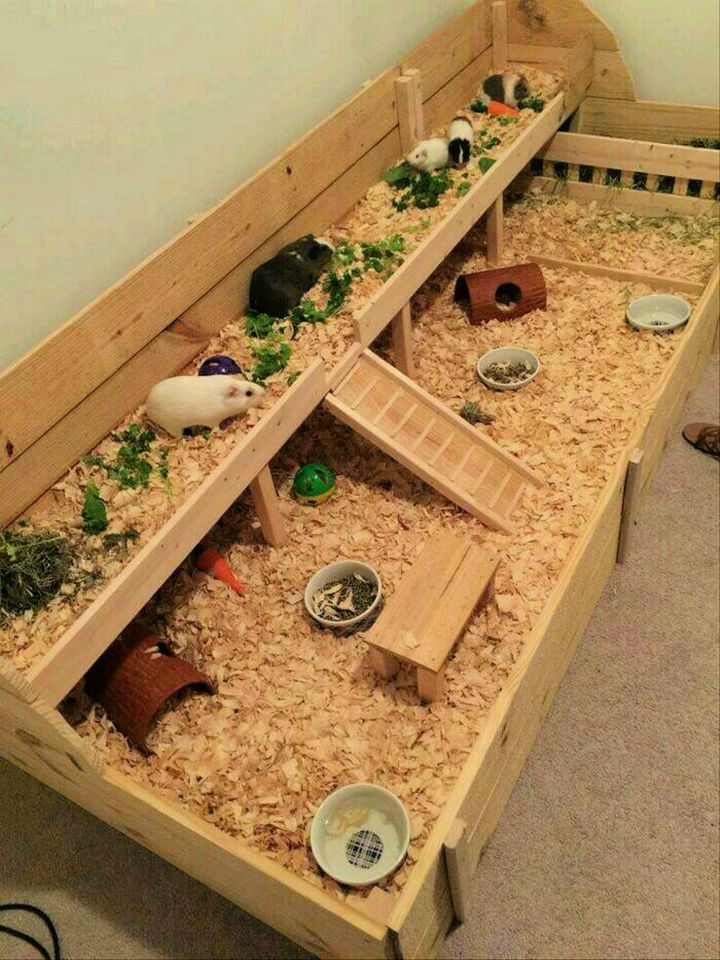 A two-deck guinea pig cage offering maximum space and a fun slide down to the lower level! If it isn't the ideal cage design or what. Throw in some pine shavings inside on each floor and add a homier touch to the cage!
15. Homemade Guinea Pig Cage with Doble Story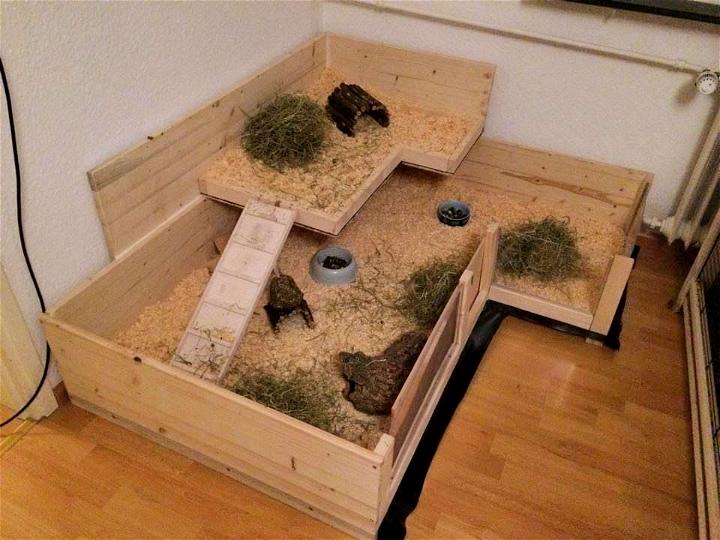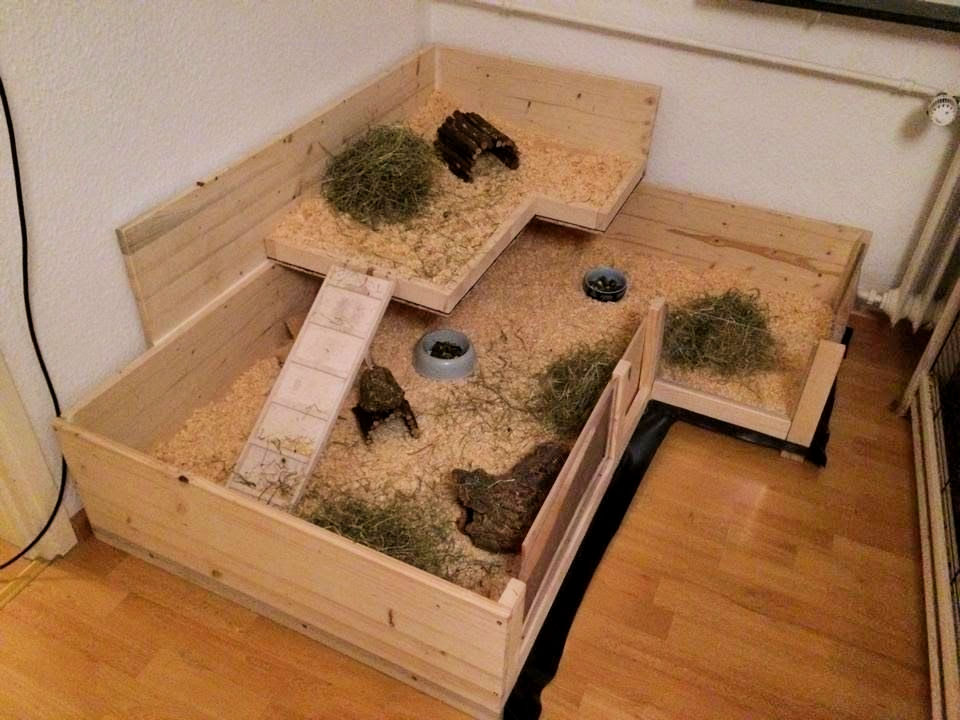 Just like in our houses, we make the most use out of a space by making it a double story space instead. You can add the same formula to your DIY guinea pig cage and make it a maximum space cage. As shown visually in the picture!
16. Cool Guinea Pig Cage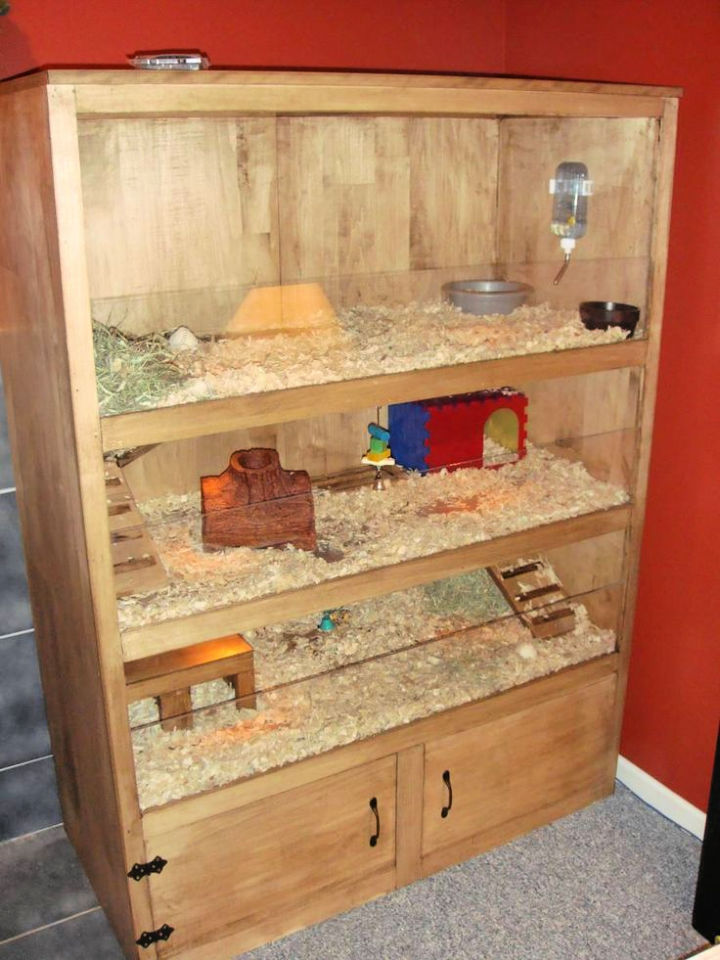 Now, this is by far the coolest and quite a detailed DIY guinea pig cage that you can keep your fluffy fellows in. It has multiple stories to offer, and each one has an exciting feature added to it. In the end, there are also two cabinets that can be used to hold all the food or supplies in one place right under the cage.
17. Guinea Pig Cage Made Out Of a Dresser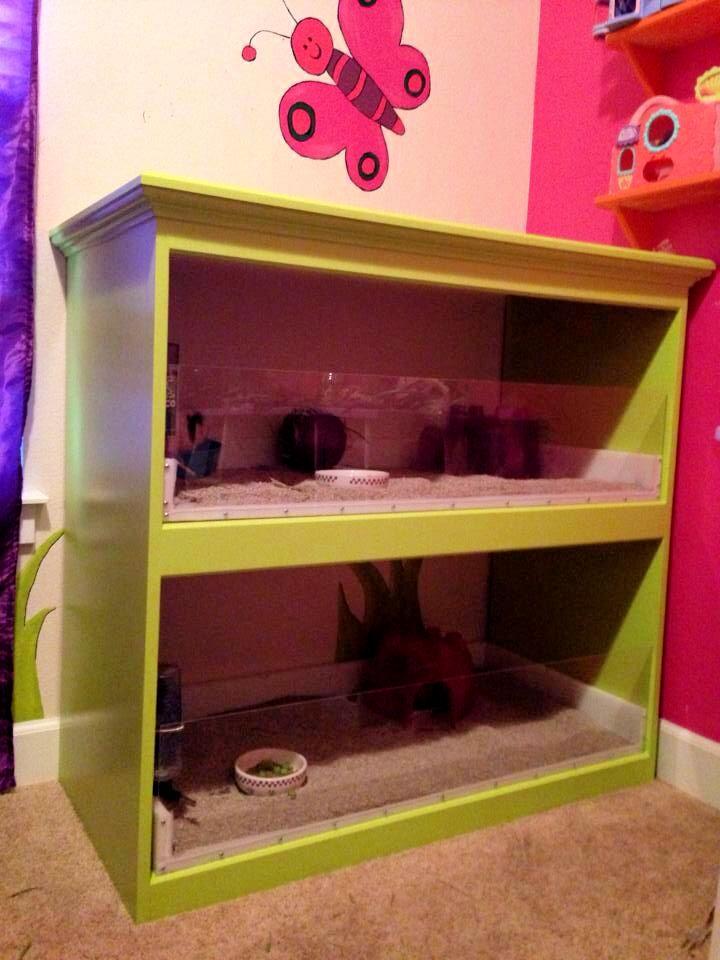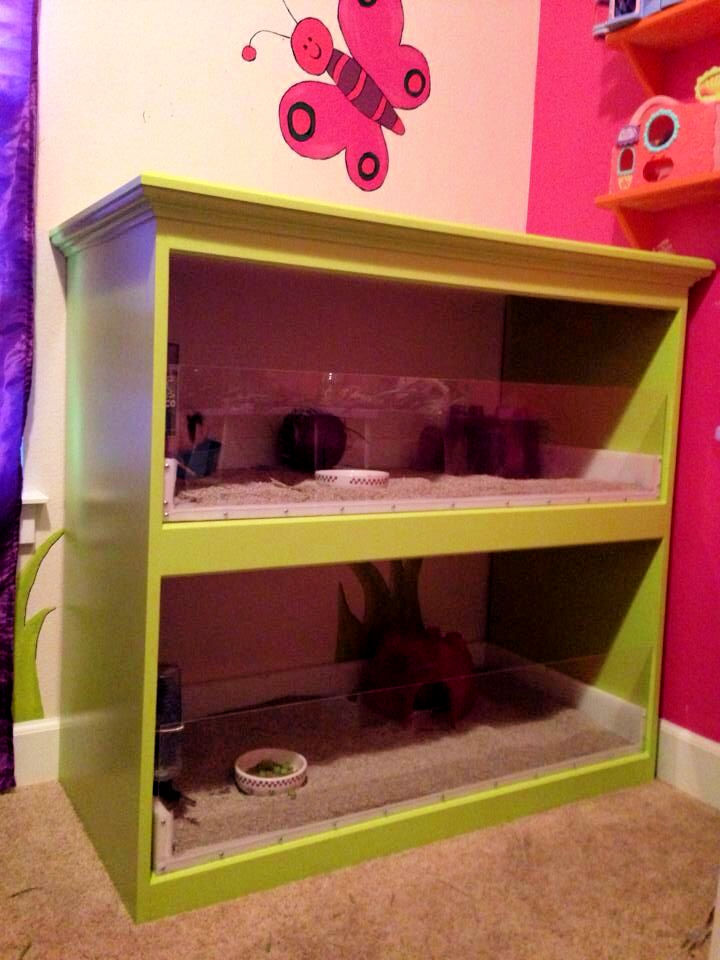 Do you have any old dresser that you no longer plan to use? Well, it is not still completely useless. If you or your kids have this urge to keep an indoor pet, what's better than guinea pigs! Transform that old dresser into a double story cage for your new pets!
18. Adorable Guinea Pig Cage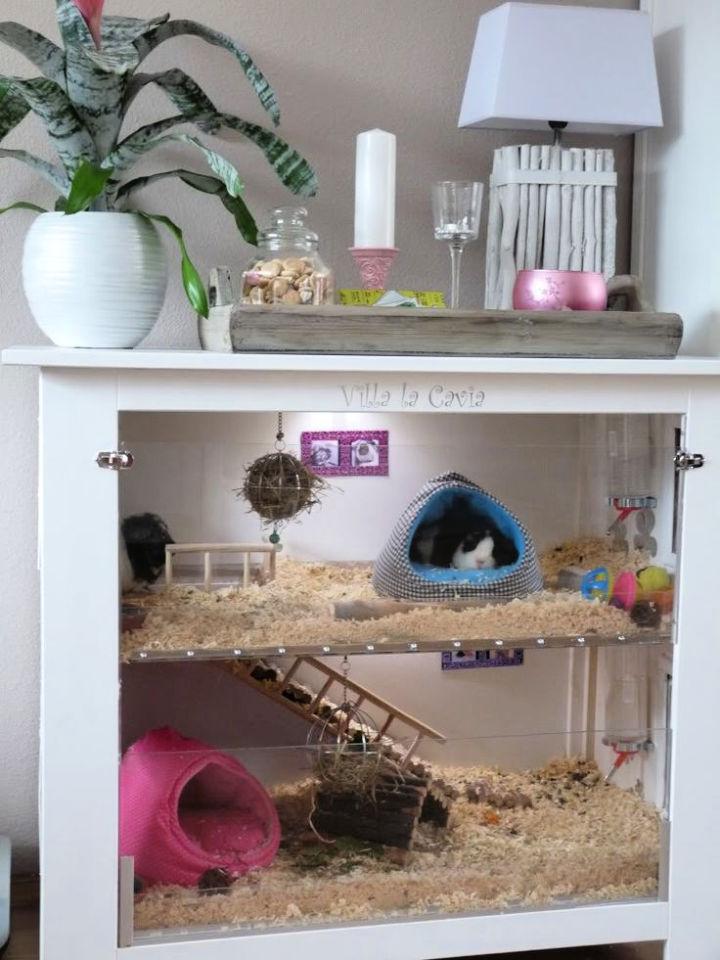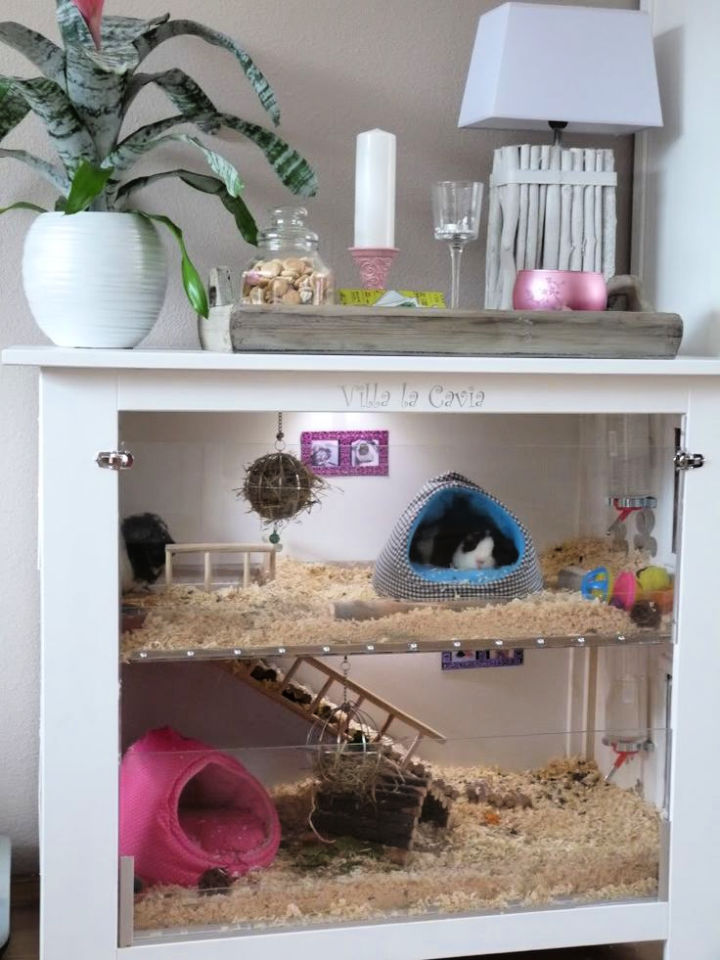 We have to say this is the cutest DIY guinea pig cage that is adding way more love to these lovely creature's whole existence. With beautiful lights at the edge and especially those pretty beanie sleeping bags, talk about being the extra loving pet person.
19. Drawer Guinea Pig Cage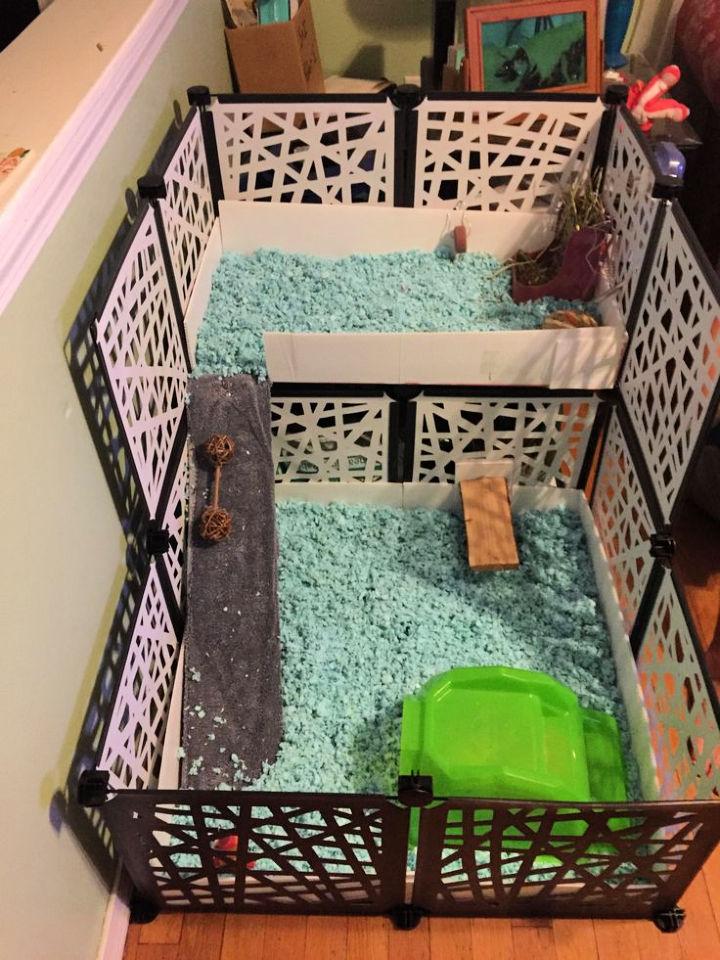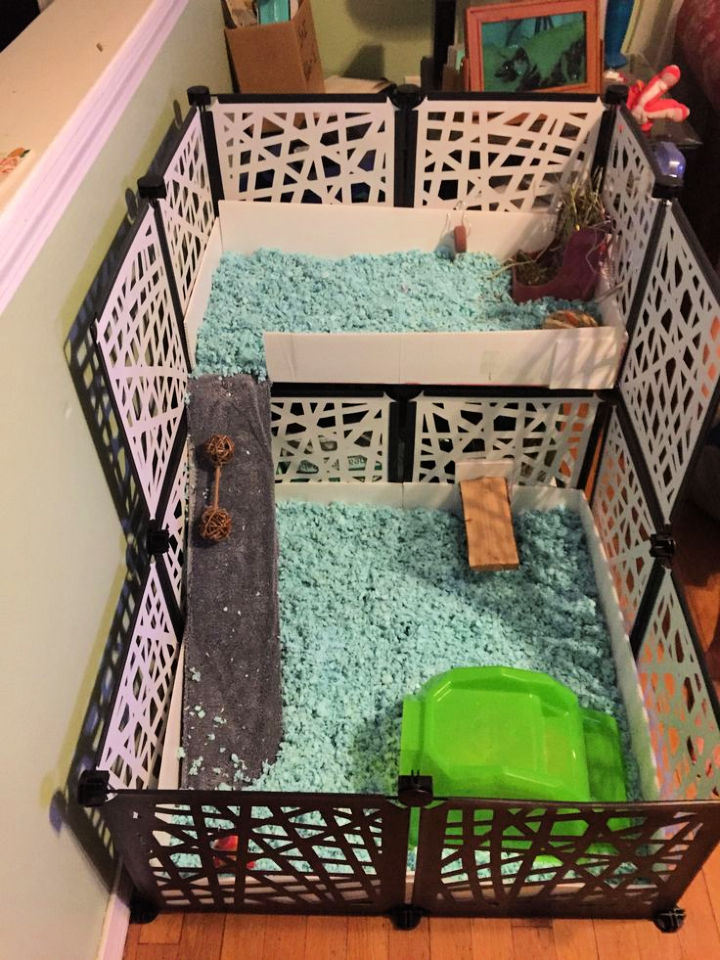 Transform your old drawer into your new guinea pig cage! That's right. This way, you don't have to worry about the flooring or anything. Instead, you can just easily put the drawer at the bottom and instead use it as the base. Put up a ceiling structure around the whole place, and you have made yourself an economical cage!
20. Dollhouse Guinea Pig Cage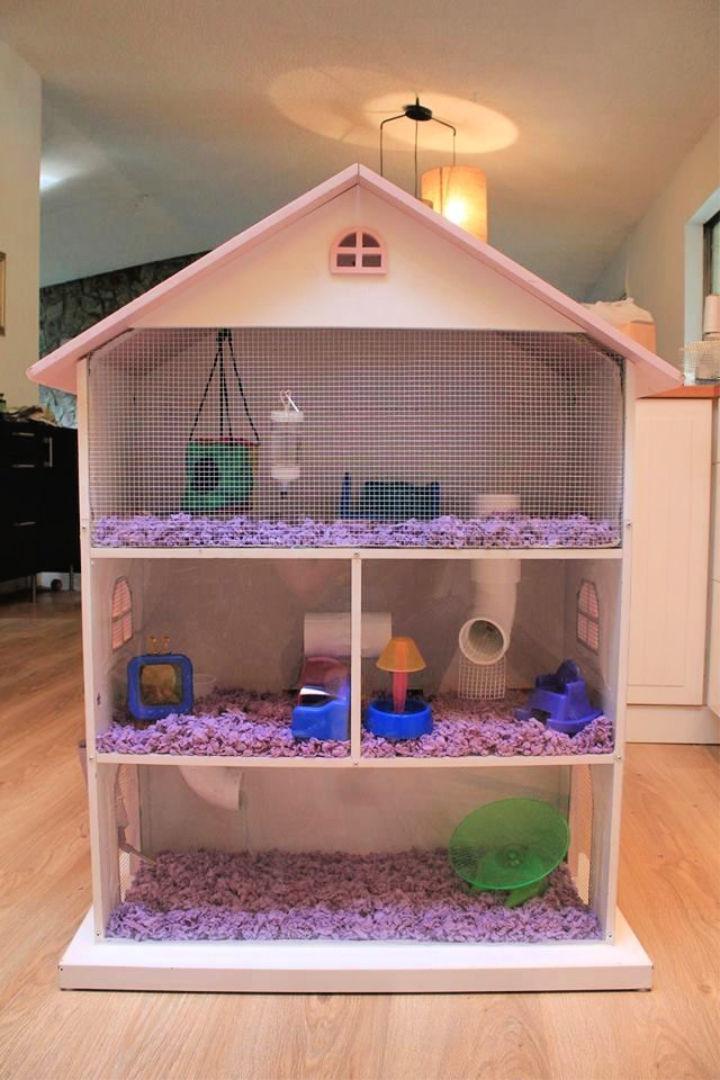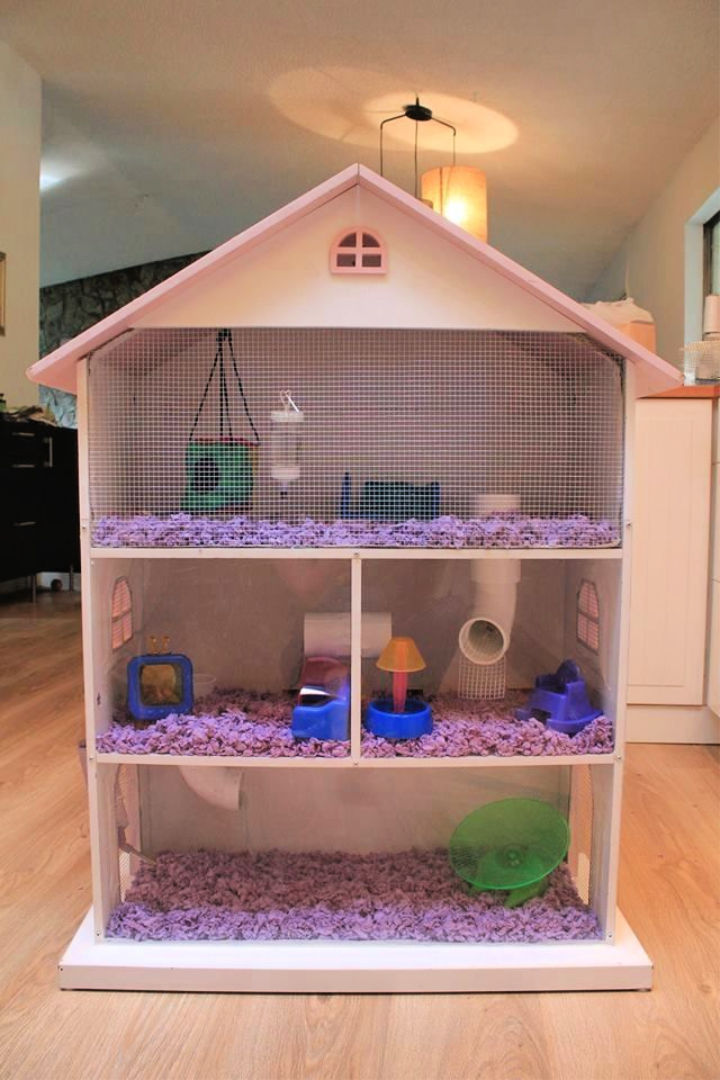 Every house has a dollhouse almost! Because every childhood is kind of incomplete without a dollhouse. Add up to these memories by making this super pretty DIY guinea pig cage using the old dollhouse. More flooring, more slides, more PVC pipes for moving from one room to another! The person guinea pig dollhouse dream!
Conclusion:
With just a few lists of supplies, a little bit of passion, and a lot of creativity, you can give your guinea pigs an ideal homemade guinea pig cage! Don't forget that habitat is the only adding factor to their wellbeing as a healthy and happy pet. And, these DIY guinea pig cage ideas are full of that.