Finding the best style for your home can be a difficult decision. From wallpaper and furniture, to paint and decorations, there are lots of things to consider. No matter how expensive your furniture is, rooms are always missing something and have no similarities whatsoever with the ones you see in magazines or online. You may think that hiring an interior designer is the best solution to style your home, and while you can use their expertise, you can also gain the knowledge to do this yourself. Sometimes, the design of your interior can be fixed with a few tricks that are much more affordable and only take minutes to apply. On that note, read the below tips to understand how a little effort can make your home immensely stylish.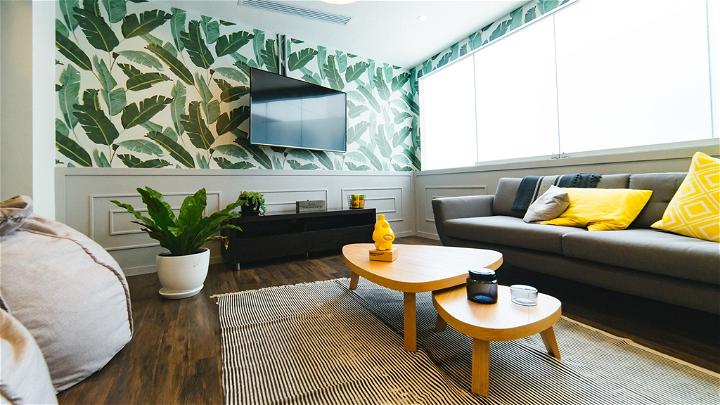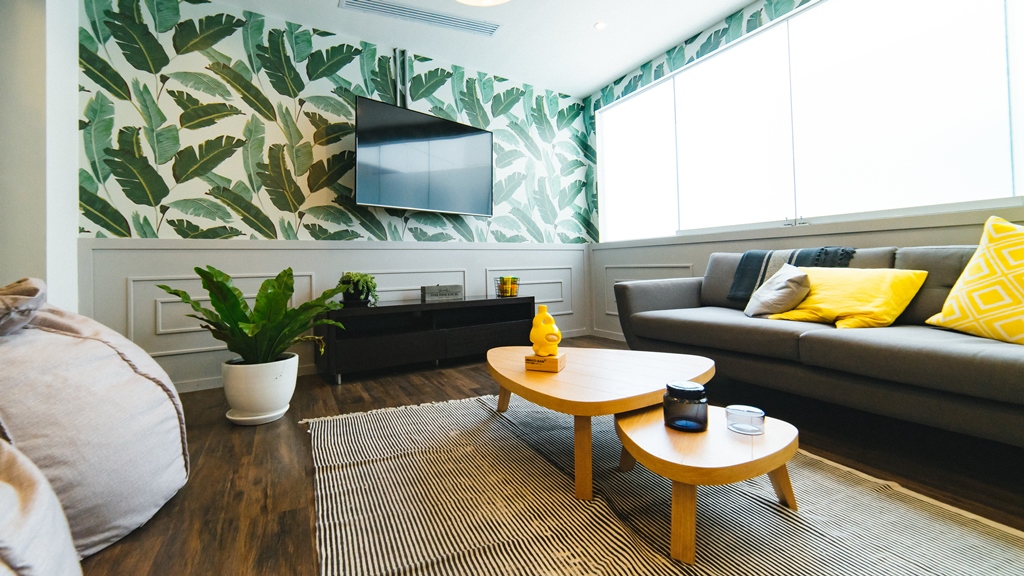 Use the Rule of Three
One of the tricks that we always fail to pay attention to is how we display our decor. When you browse the internet or read a home-decor magazine to look for inspiration, a specific piece of decoration may catch your eye, which makes you want to buy it. However, the rule of three is what makes the entire space look lovely, not the actual piece that caught your attention. When you display your items in a trio, you make the space look more visually appealing and balanced, especially when you use different heights, sizes, and materials to introduce some variety. Test this technique in a small corner or table first, then apply it to other areas in your house. Make sure not to overdo it as the effect won't be easy on the eyes.
Decorate the Front Door
Your home's entrance is the first impression you create about your interior. You should provide it with the same attention as the inside of your home. Styling your front door or entrance gate is as crucial as styling the inside of your house. You don't have to do much to make it look lively and stylish. You may hang decorations or a seasonal wreath, paint it, or update the sign of your house number. You can also update the architrave around your door by investing in an ogee style architrave either to match an existing one or to make a statement. Add plant pots in the entranceway to make the space look welcoming and inviting. Make sure to put them in a place where they can get sunlight. If that's not an option, you can use fake plants as well since they have the same effect.
Layer Rugs and Carpets
If you want to save money and still have a stylish-looking home, this technique is for you. Professionals usually recommend it not only because it costs less, but also because it allows you to choose the pattern you like even if you can't find the size you're looking for. To apply this method, you can layer a bold rug over a neutral rug or carpet. This is a great way to see how you feel about having a bolder choice, which makes the room look stylish and feel cozier.
Accessorize the Place
The easiest thing to do to make your home more aesthetically pleasing is to add home accessories. Use accessories that mirror your personality to give your home more than a simple touch of decor. Personalize the space by choosing accessories that make you feel truly at home. Try to create a collection of trinkets and ornaments if you're into valuable items. You can also choose conversation pieces, such as pictures or pillows that draw attention. Stay away from cliche sayings and look for pieces that stand out from the rest of the surroundings. The best thing about accessories is that you can alter them whenever you like. You can also decorate according to the season.
Turn Soap Bars into Liquids
When upgrading your home, you need to pay attention to every aspect of every room. Don't throw away a fancy bottle of hand wash. After using it up, refill it with your personal favorite. To get rid of all the labels on plastic bottles, soak them in hot soapy water until they peel off. For a fancier effect, try to invest in transparent bottles or glass containers. They may be on the pricey side, but they have a magnificent effect on the entire space. Apply this in your bathroom and kitchen, replacing old dishwashing bottles with new fancy ones. Moreover, adding a bottle of lotion by every sink goes a long way to keep your hands clean and soft, making you feel stylish yourself.
Add Some Greenery
Adding plants to your indoor space can take your home to the next level. Waking up to beautiful plants every morning brings color to the room and makes it feel more fresh and alive. Additionally, treating your plants as decorative pieces helps to add a stylish vibe to the entire space. Whether the plants are fake or real, try to choose different sizes and designs. Big plants should be placed near large pieces of furniture or fill an empty corner. However, you can place small plants on shelves or next to the big ones, especially when applying the rule of three. If you're using real plants, make sure you place them in an area where they can get enough sunlight to survive.
Display White Towels in Bathrooms
White towels bring freshness and a sense of cleanliness to the bathroom. While the choice of color is up to you, clean, soft white towels give your bathroom a luxurious look. In addition, displaying white towels in a wicker basket along with a flower has an amazing effect on your guests, making them feel welcome and at home.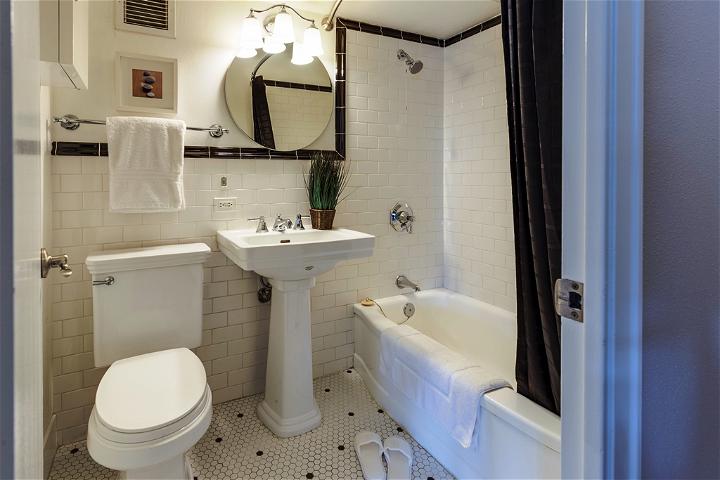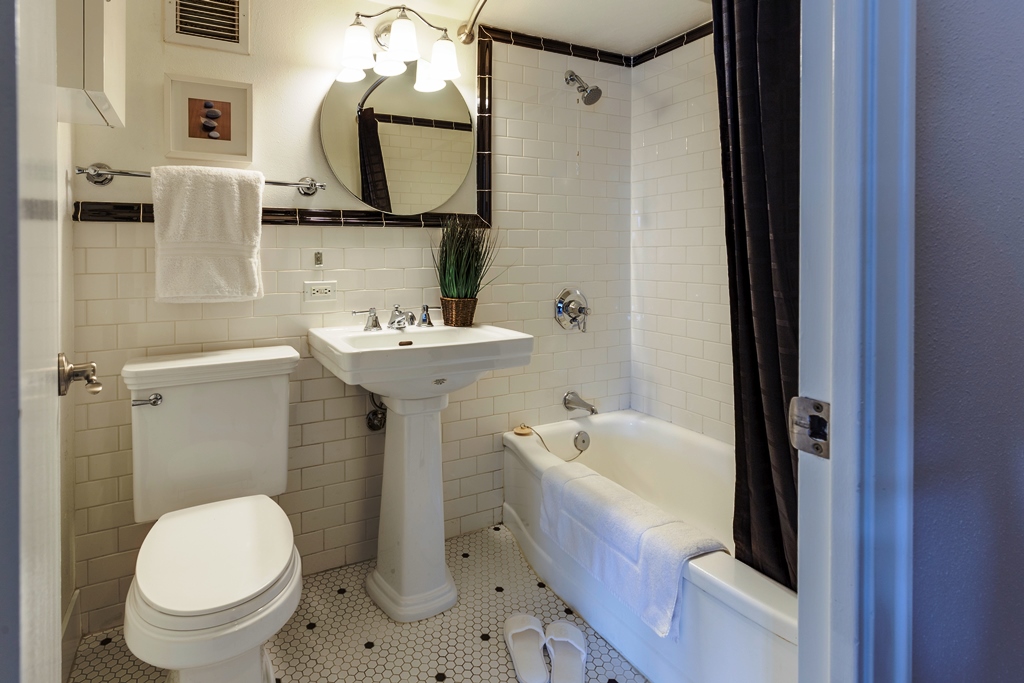 Some people may find it challenging to style their homes, thinking that it requires lots of money and effort. If you're one of these people, you should know that styling your home isn't difficult at all. Updating old stuff, adding new decorations, and displaying them in a certain way is what it takes to add style to your home. It is time for you to bring the magazine-style decor into your own house by applying the listed tips.