Your outdoor space is the first place people see when they enter your home. If that first impression is messy or uninviting, then their opinion of you and your family will be affected before you even get to say hello.
If instead, the feeling they take away with them after looking at your yard is positive and comfortable, you'll make a good impression on them. Below are 6 easy ways to improve your outdoor space: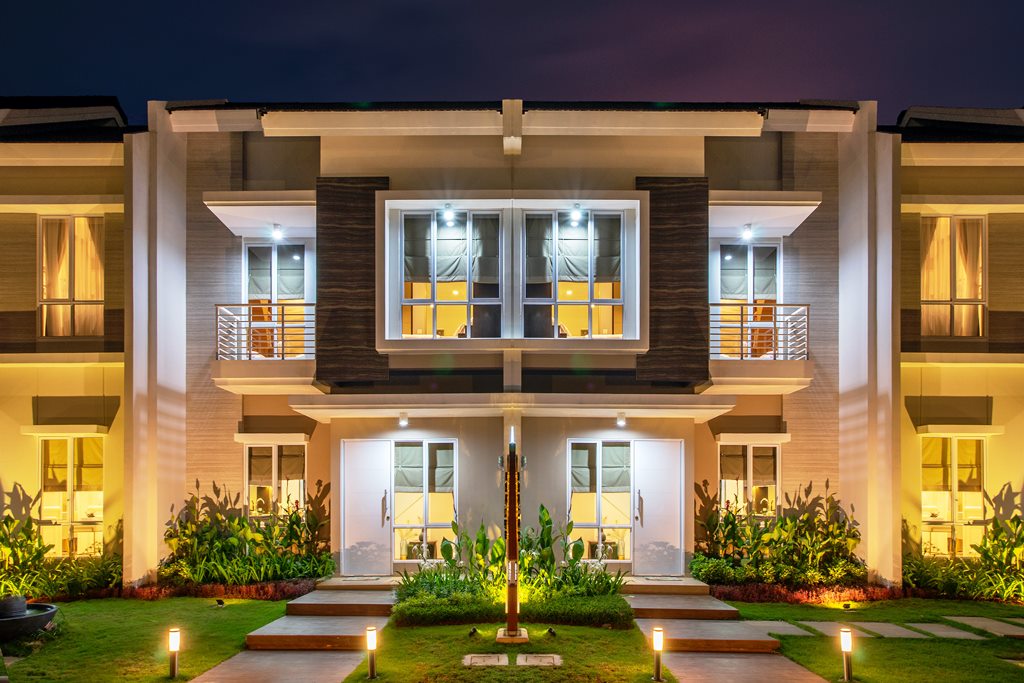 Outdoor spaces serve as a place where we seek respite from the chaos of urban living; an area to unwind, relax and entertain. It's important that any construction used is able to withstand the elements such as rain and wind. The layout should be well thought out, the space shared, and the overall design aesthetic cohesive.
Add light
Outdoor solar lights add charm to the exterior of your home. Usually, the best outdoor solar lights are designed to provide sufficient lighting for your outdoor space. This is a good way to bring natural lighting even at nighttime. These lights do not require any electrical wiring and can be installed quickly on your outdoor wall or fence posts.
You can maximize your outdoor solar lights by installing them on your fence or wall. These fixtures will not only provide sufficient lighting but can also beautify the exterior of your home. The lighting can be adjusted depending on your preference since it is equipped with adjustable brightness settings. You can choose the best setting that provides just enough light for you and your guest at night time.
Make Sure It's Functional By Using Quality Materials That Will Stand Up Against Rain & UV Rays.
Good areas to put outdoor furniture would be on a porch, patio, or at the very least in the shade. It's not very functional to use an umbrella as your sole source of shade. You will end up getting wet and it becomes useless.
Awnings and big trees provide good shade for outdoor furniture. You can also have some easy-to-access storage for your furniture. You shouldn't have to get on a ladder every time you need something stored up there. Get some of those spare cinder blocks and stack them in a corner of the porch or patio. That's an easy DIY outdoor storage solution. Once again, be sure they won't wash away in heavy rain.
Make It Multi-functional
Create a shared space with pathways or entrances to allow multiple activities to take place. Remove any unnecessary materials. If you have a table, do not put chairs around it, use stools instead. This way, more people can access the tables and share in the experience of enjoying outdoor activities.
Put out drink stands or vending machines to allow for easy access to drinks while still allowing space for others to move about easily. If you have a large outdoor area, do not fill it all with tables and chairs. Instead, keep some open space for people to move about without encroaching on other activities going on at the same time.
Put some soft material on the ground, like grass or rubber tiles. This way, people are more comfortable when sitting down on the ground to enjoy a picnic or socialize with others. Have entertainment available in outdoor spaces. Play music or hire someone to play live music for your guests while they are enjoying their time outdoors. Provide some low-tech entertainment like board games or cards, or make it even easier by providing an app for guests to download before they get to the event. This way, guests can entertain themselves at their own pace instead of waiting for someone else to be ready.
A well-landscaped yard is also a great way to impress your guests while simultaneously creating an inviting space that can be used for anything from barbecuing to playing games outdoors. If you have the room, adding a swing set or play area for small children will encourage them to get outdoors and enjoy themselves while giving their parents an opportunity to chat with guests or spend time outside together.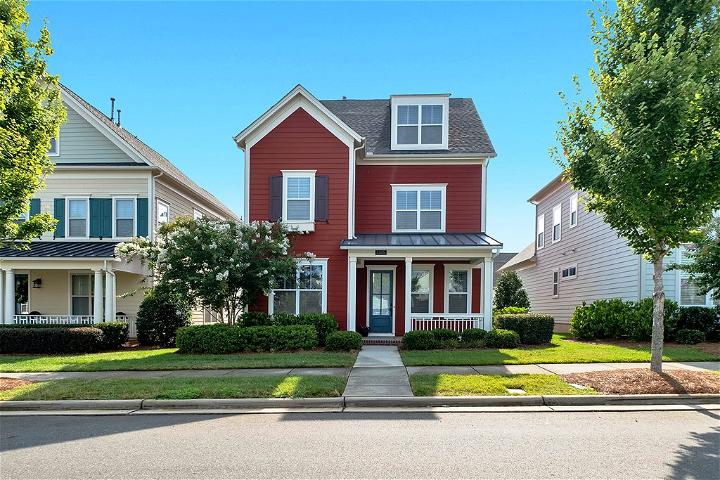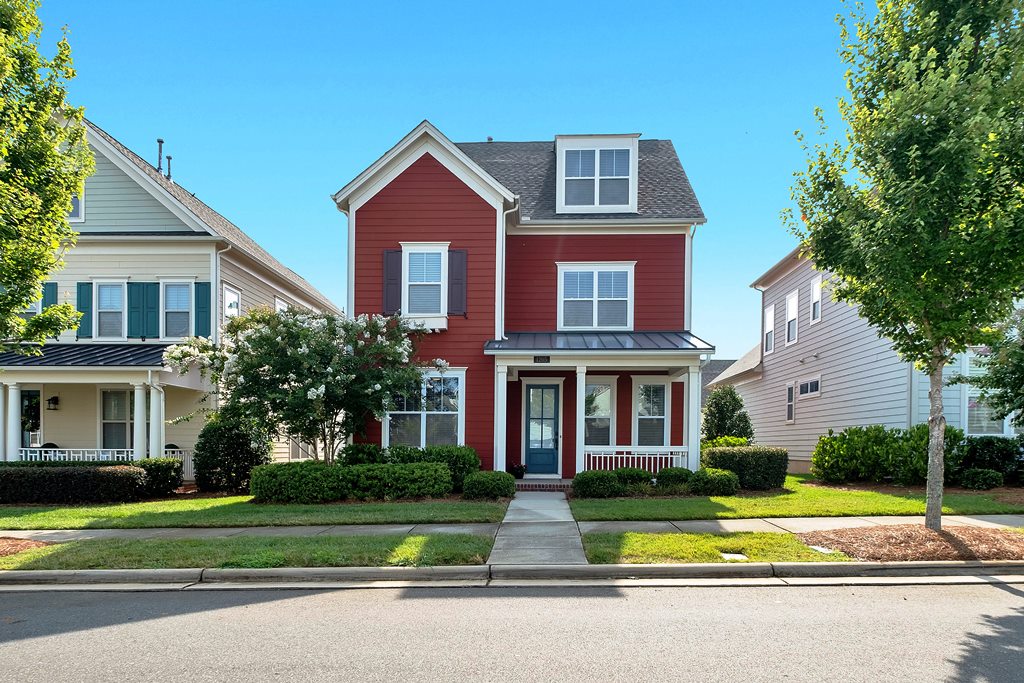 Maintain Simplicity
Although it's nice to have a yard that has many features, too many could end up being distracting for you and your guests. If there are too many things going on in one area, people may not know where they should go or what they should do, giving the impression that you don't know how to entertain your guests. No one wants to see your dirty laundry lying around, so be sure that everything from your lawn tools to toys to garden implements is put away after use, and before they start to accumulate dust.
By removing unnecessary items from your outdoor space you immediately create more room and give the sense that this is a relaxing oasis that has been thoughtfully designed with the end-user in mind. Organizing, adding storage and planning how to use the space will go a long way to ensuring everyone has an enjoyable time.Try not to overcrowd your outdoor space with too many features. You want it to be comfortable, not claustrophobic. Add an extra door or two if needed for ease of navigation.
Choose durable materials such as metal or stone for outdoor construction such as benches and fences to add permanence and stability. Make sure you install any added lighting (such as accent lights, pathway lights, etc.) in such a way that the bulbs are safely hidden from direct contact. Seal any bricks or stones with a water repellent or stone sealer to protect them from moisture damage. This is especially important if you live in an area of high humidity or rain.
Add A Feature
This may seem obvious but adding a new feature can bring dimensions and depth to your outdoor space that have not previously been available. A feature such as a water feature, fire pit, or pergola can bring instant appeal and inject personality into an outdoor area. Create an inviting fire pit area by surrounding the feature with stones or bricks. Add tealights, citronella candles, and bowls of potpourri for a relaxing atmosphere.
A pergola can be used to add shade or an extra alfresco dining area. They are also a great feature for climbing plants, offering privacy without being too fiddly to keep maintained. Pondless water features are great for outdoor spaces in which you do not have the space or time to maintain a full-sized pond. They do not take up too much space and are very easy to maintain with the addition of a water pump.
Place them in an area where they will be used as a feature such as next to or inside your dining tables, or against a wall near the entrance of your outdoor space. This will entice your guests to use and enjoy the feature while also adding a beautiful look.
Improving your outdoor space is not difficult. If you follow these 6 tips, you are sure to have a beautiful and inviting space.