Undoubtedly, building a shed adds value to your property, and it will also help organize your garden and backyard clutter. Moreover, it will be a safe cave for parking your vehicles too. So, go with these 2 2 story gambrel shed plans that available fee and will help to build a shed with a loft story. It will be a nice idea to add a double shed space to a planned area. Moreover, these free 2 story shed plans will rock when you have a short space to build a shed, but there are more demands for storage. From a small to medium to large, there are gambrel shed plans for every size.
Just check them out all in this collection of 10 free 2 story gambrel shed plans that come with adorable designs and features and will be loved dearly by all garden lovers. Go with the 2×4 or 2×6 wood slats to build the shed framing and even the roof trusses. Next, you can opt for the plywood to sheath the wall frames and even the roof frames. Opt for a T1-11 siding to fill your sheds solid for a clean and gorgeous look.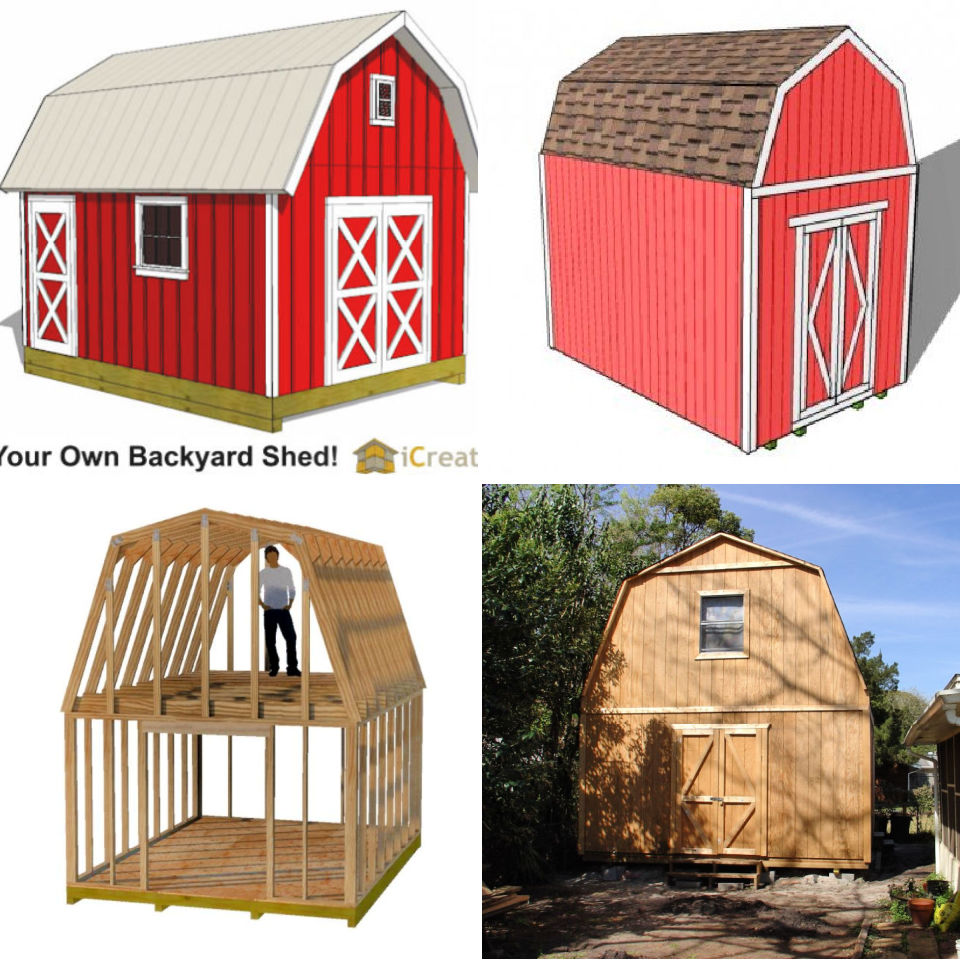 From solid concrete to wood to grave base foundation, build these DIY 2 Story Gambrel shed with any durable foundation. You will get the free guides to build the shed doors too. The double sloped sides of the roof will not let the rainwater to retain and hence will help in protecting the shed from weather damage.
The sheds will provide storage for different garden tools and equipment and will offer an amazing safe place for parking your bikes and vehicles too. Browse this collection of all Double Story Gambrel Shed Plans and check out a wonderful collection of designs that will impress at a very first look.
1. Homemade 10×12 Gambrel Shed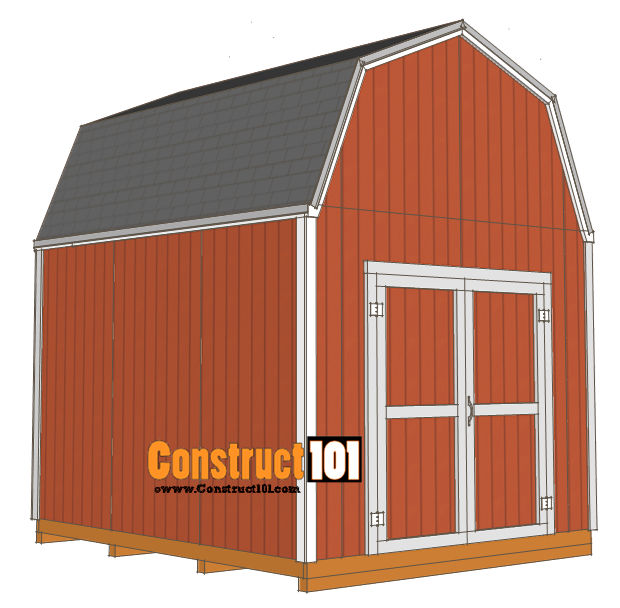 Building this shed will do both, it will add value to your home and will reduce your garden clutter too. The gambrel roof will not let the rainwater to retain. Use the 2×6, 4×4, 2×4, 1×4, and plywood to build all from the floor, wall frames, siding, roof deck, side trims, and also for roof rafters. Use also the roofing felt and shingles for the gambrel roof. The 10′ x 12′ shed will provide lots of space to work and play too. construct101
2. 16×24 Gambrel Shed
Willing to build a large shed that will be for all-in-one use like for playing, working, and storage? Then do get here the free plans for a 16′ x 24′ shed that will impress with the gambrel roof. Build the wall frames, door frames, and even the roof frames using 2x6s, 2x4s, and 4×4 wooden posts. Sheath the frame with plywood. Use the roofing felt and shingles for the roof that is having a double slope on each side for an impressive appeal. Details here myoutdoorplans
3. 2 Story Shed Plans
Do you have less space for building a shed but having more items to store and organize? Then opt for this 2 story shed that is sure to solve all your problems. Use the 2×6 and 2×4 for the gable end trusses and vertical supports. Here you to install the 2 floors, a base floor and a loft floor in the upper story. This shed with double storage capacity will be a breeze to build if you know a little about engineering and woodworking. Details here shedking
4. 16×16 Gambrel Shed
You will surely fall in love with this gambrel shed is a perfect 16′ x 16′ square. Build the floor, wall frames, and overall frame for the shed using 2×4, 2x6s, and 4x4s. Use the 3/4" plywood 4'x8′ panels for sheathing the shed frame. The gambrel roof is the accent features of this shed, and it should come shingled for a good impression. Install the T1-11 siding at the end for adding unbeatable weather protection and beauty to your shed. myoutdoorplans
5. Free 8×12 Gambrel Shed Plan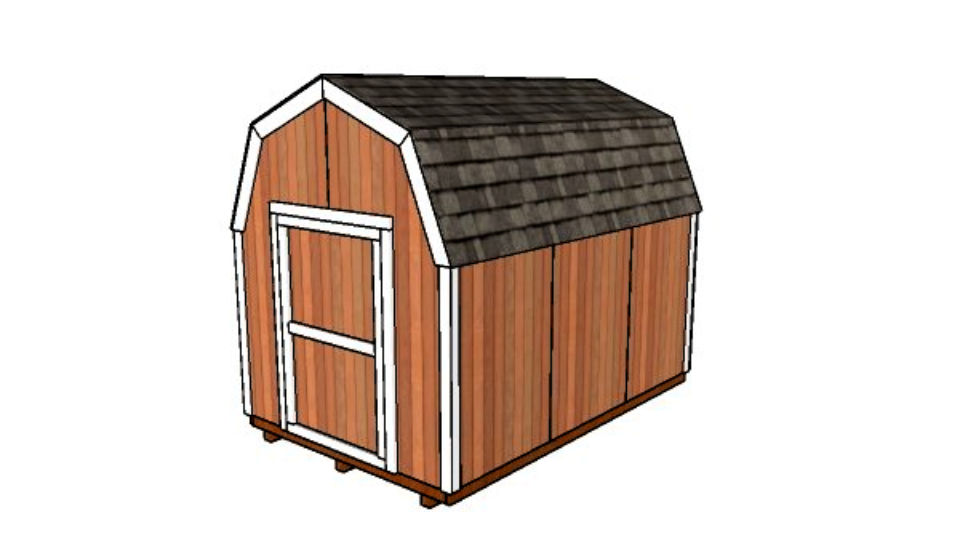 Organize your garden supplies, tools, and other equipment in this lovely wooden shed that will provide enough space for bike parking too. This 8 x 12 shed will add value to your home and garden and will surely enchant with a super beautiful gambrel roof. Use the 2×6, 2×4, 4×4, and plywood to build this solid wooden shed, will complete in a week for sure. Give a custom stain or paint finish for a lot of weather protection. howtospecialist
6. 14×18 Gambrel Shed Plans
Get a great parking for vehicles and a safe storage space for the garden tool by building this 14×18 gambrel shed. Build this shed with any foundation from a concrete slab foundation to a wood skid floor to a treated floor on gravel foundation. Using the 2×6 joists and 3/4" sheathing will rock for the floor. Build the 8'1" tall wall frames using 2x4s wood slats and next install the windows and doors. Use texture plywood for siding and choose the OSB for roof having 2x6s trusses. Finish the roof with asphalt shingles and do the side trimming using 1×3 and 1×6 boards. icreatables
7. 12×16 Gambrel Shed Roof Plan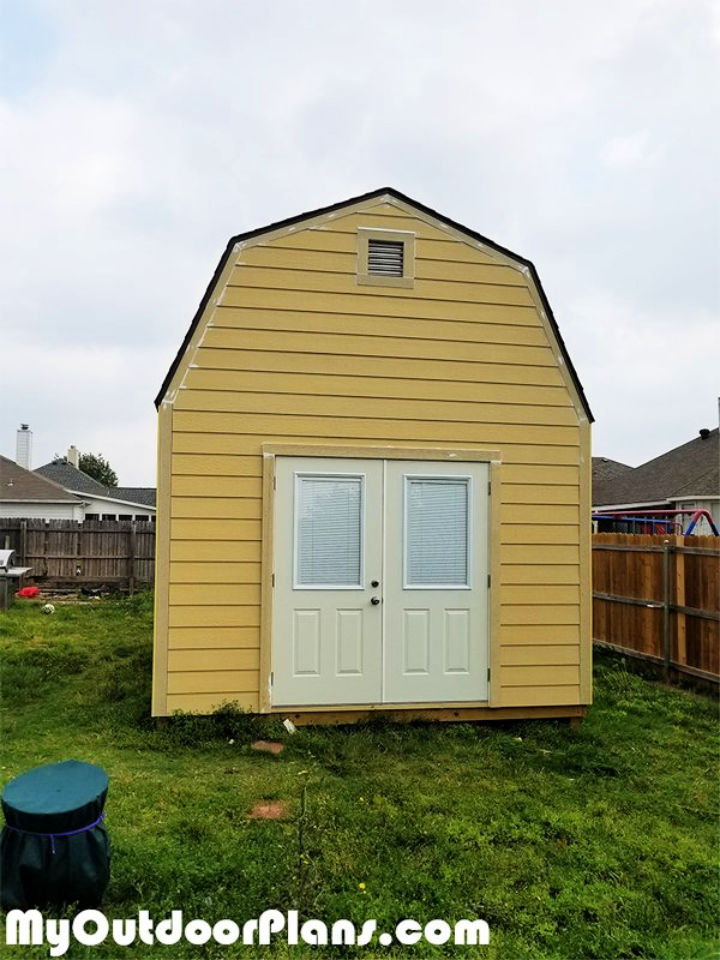 You can build a shed in custom dimensions that will suit your need, you can load another loft story too to overcome your storage space needs. Opt for the 2x4s wood slats to build the wall frames to overhangs to roof trusses. Fill the frame solid again with T1-11 siding and cove the roof solid using plywood. Opt for asphalt shingles to finish the roof shingled, and don't forget to come with a gambrel roof. Details here myoutdoorplans
8. Gambrel Barn Plans With Loft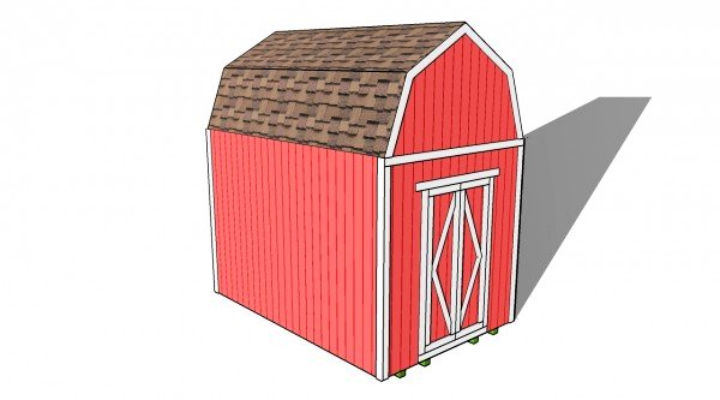 Wishing to build a barn with loft, then get here the free plans here. The design comes with a gambrel roof and also with a maximized storage capacity. It will bring style to your property too. Go with the 2×4 and 2x6s wood slats to build the joists, wall studs, plates, and rafters. Use the T1-11 for siding and opt for plywood for the flooring. Complete the roof using plywood, roofing felt and asphalt shingles. Use the 2x4s to build the door frames too, and install the heavy-duty floor for the loft. myoutdoorplans
9. How to Build a Two Story Shed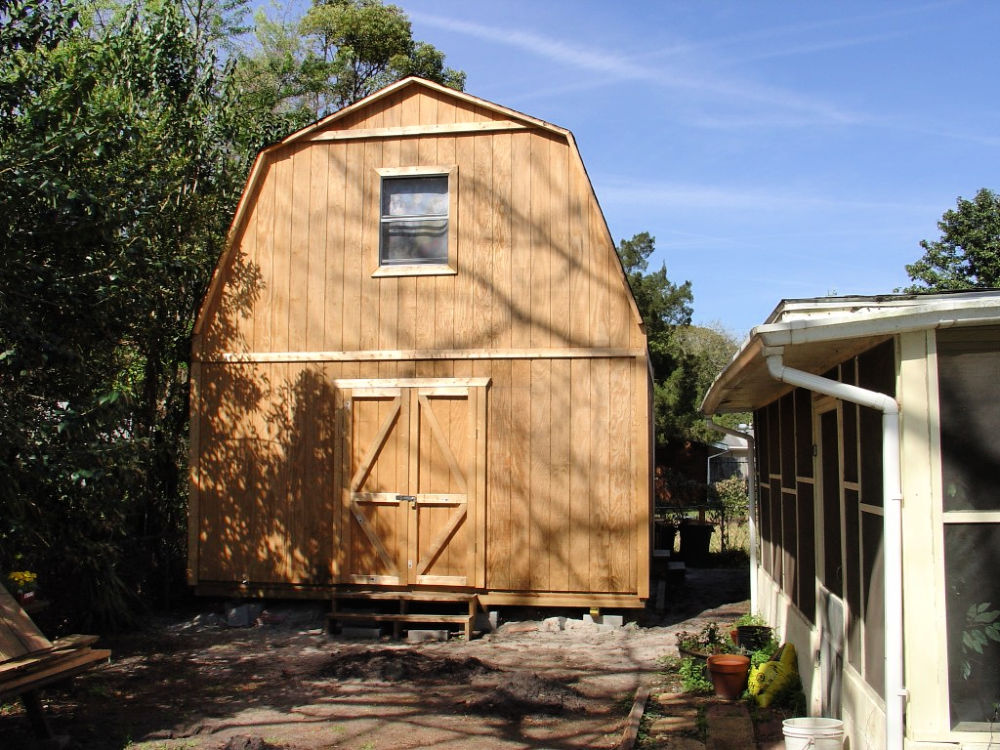 Get the pro-instructions and 2 story gambrel shed plans here to build a shed of your choice.That will provide a lot of storage and parking space. From building a durable foundation to extra sturdy wall frames to outstanding roof frames, you will get the free plans and instructions for all here. Install the roof with double sloped sides, and this will give your shed a prominent look. A one of the best DIY Double Story Shed Plan ever. Details here dengarden
10. 12×22 Barn Cabin with Front Porch Plans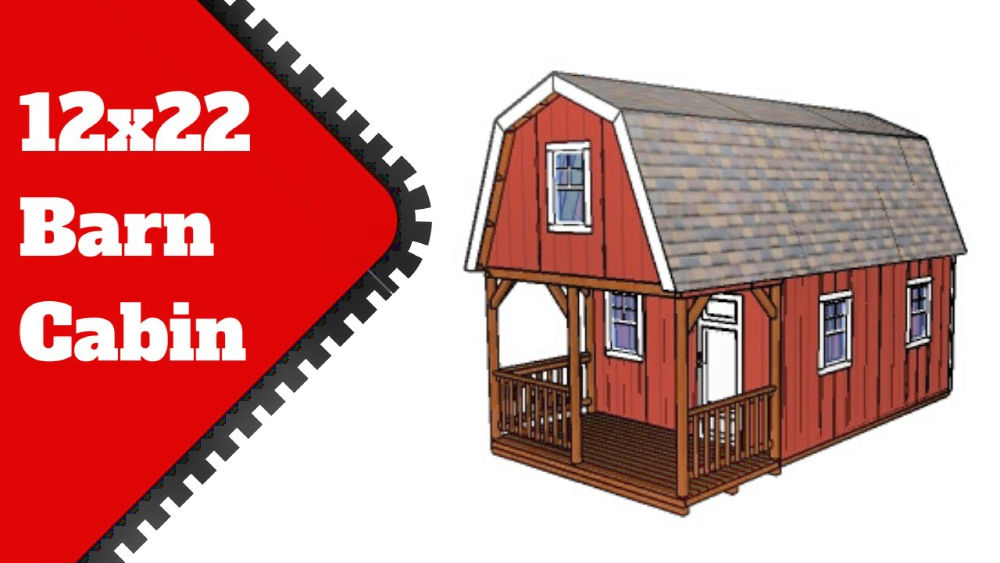 This one of the best barn cabins comes with windows on all sides, and they will allow you to easily moderate the air, light, and temperature inside the cabin. Build the entire framing of this 12×22 cabin using 2×4 wood slats and finish it up with a gambrel roof. The roof comes with a nice double slope gambrel roof and will provide too much space for the garden tools and equipment. Details here youtube
Conclusion:
Building a shed may cost you big, but you can save a lot of your costs by being your own boss. Yes, start building your own sheds at home in custom dimensions, will boost the resale value of your property, and will nicely hold and organize your things and tools. They will be the best caves to play and work and can be organized to serve as outdoor cabins also to enjoy outdoor life. Here you will get a variety of free plans to build a shed like a pro, and with a gambrel roof, they will just look outstanding and lovely. The double-sided sloped roofs will be super attention-grabbing for sure.