If you love gardening and need more storage to keep your lawn equipment, you'll love these 10 free 8×10 shed plans with the material list! It can certainly be quite confusing to choose the perfect shed size for your lawn. It depends on how much lawn equipment you have! The shed plans 8×10 size will also depend on how much storage you require and if you're planning to keep other things in the shed, as well. However, the usual size people go for is the 8×10 size! It is very roomy but also not too large to the point where it's covering half of your lawn.
Why should you make a shed at home instead of getting it professionally done? Well, the obvious reason is that you will have a lot of money! You will save thousands of dollars. Yes! Professional shed plans are very expensive. Why not get a cheap plan and make it yourself? You can spend that money elsewhere. Another reason to make your own shed is that you will be able to customize it! This article will cover a range of 8×10 shed plans from lean-to dormer shed plans, from cheap to gable shed plans!
1. Cheap 8×10 Shed Plan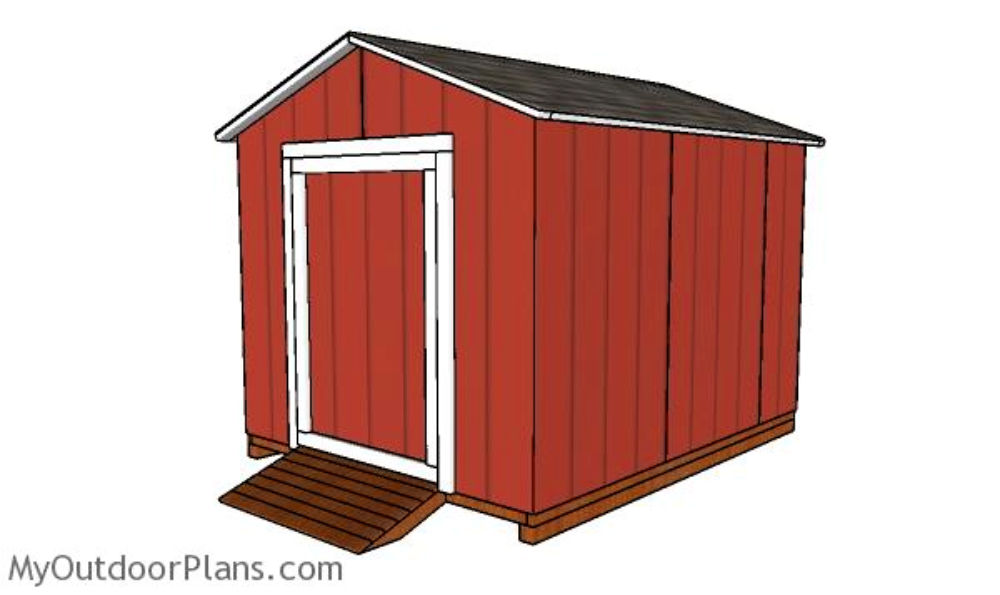 Looking for a good shed plan? This 8×10 shed plan is perfect for storing your garden tools and other storage items in a stylish way. The best part about this DIY shed plan is that it has a gable shed design, which means that the plan consists of windows and a front door! myoutdoorplans
2. DIY 8×10 Shed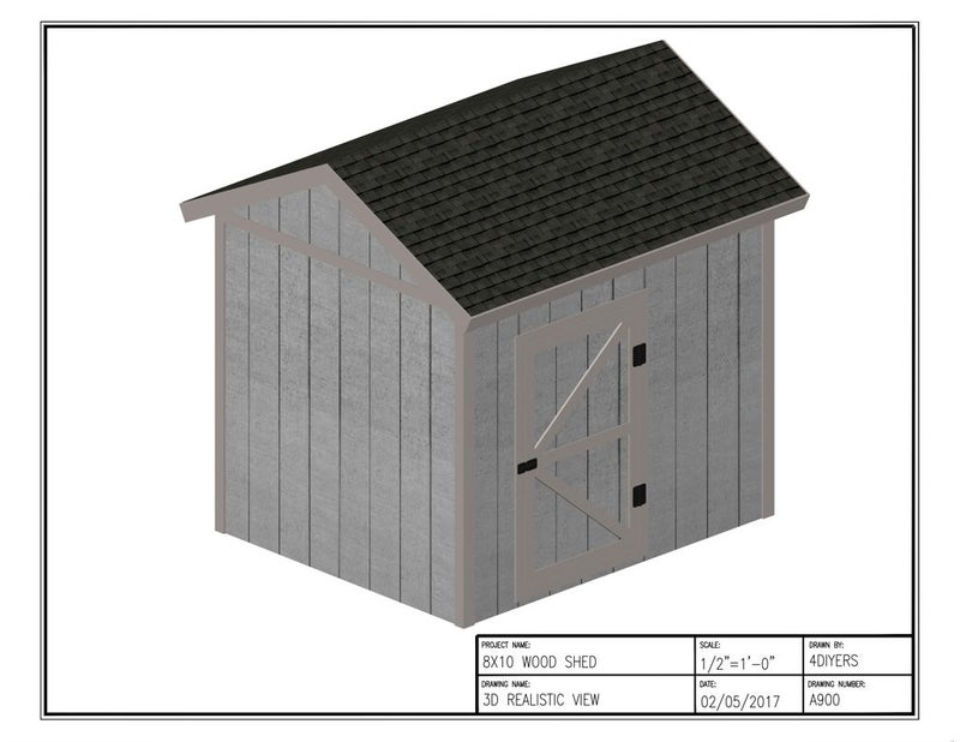 This 8×10 shed plan is a free plan which comes with detailed instructions, images, and dimensions. If you're a beginner trying to understand the process, this will take you step-by-step through all the instructions! You won't feel lost again. instructables
3. Homemade 8×10 Storage Shed
Another detailed 8×10 shed plan with many steps involved. You can use this shed for extra storage or just to hide your junk. No one would visit this place so it can be a great place to keep private things, as well. The dimensions are explained very well in this guide. myoutdoorplans
4. 8×10 Dormer Shed Plan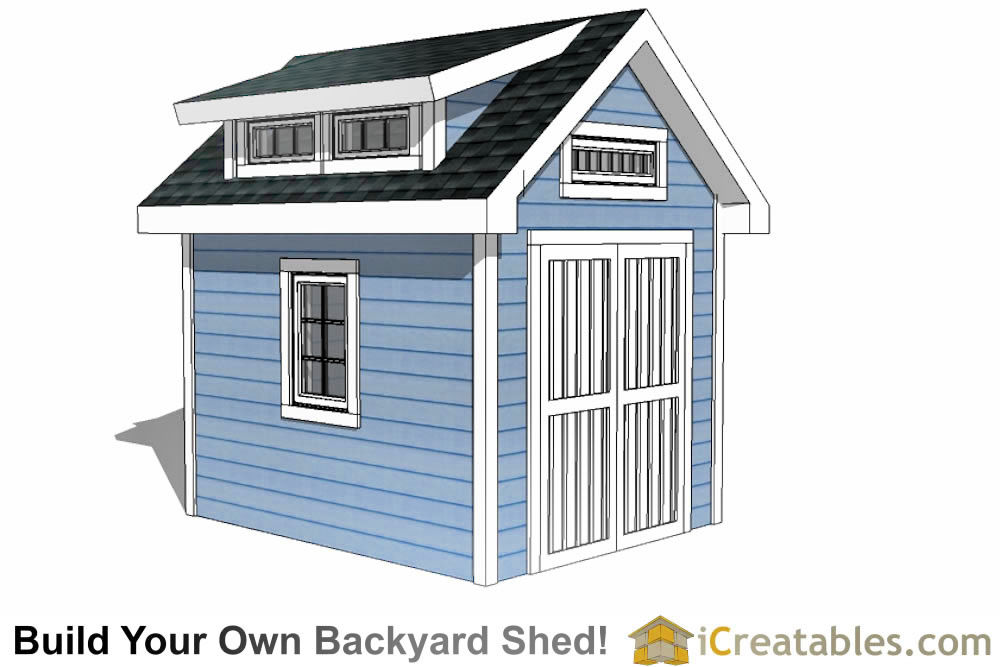 A great 8×10 dormer shed plan! It is not a free plan, however, very cheaper compared to other professional plans- but just as good! As it is very detailed and comes with a material list and sample images. It has a free shed materials list. Hit the link below now to get started! icreatables
5. Lean To Shed Plans 8×10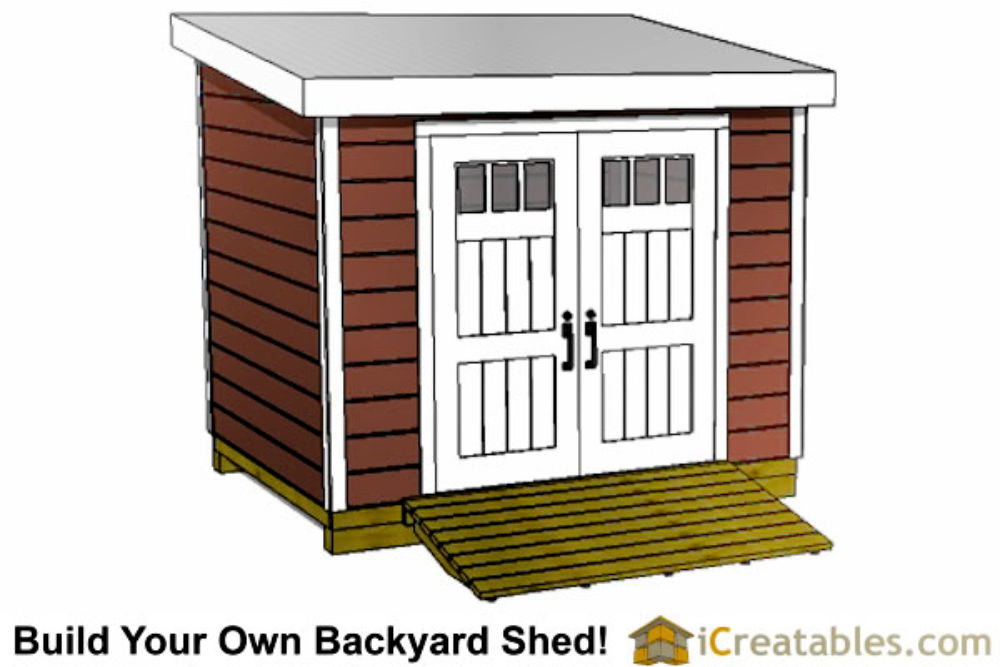 This DIY shed plan comes with an inexpensive PDF that is emailed to you. It is very cheaper than other professional plans. You can either get it emailed to you or postal mailed! It will take you through all the steps and will result in a beautiful 8×10 shed! icreatables
6. 8×10 Storage Shed Plan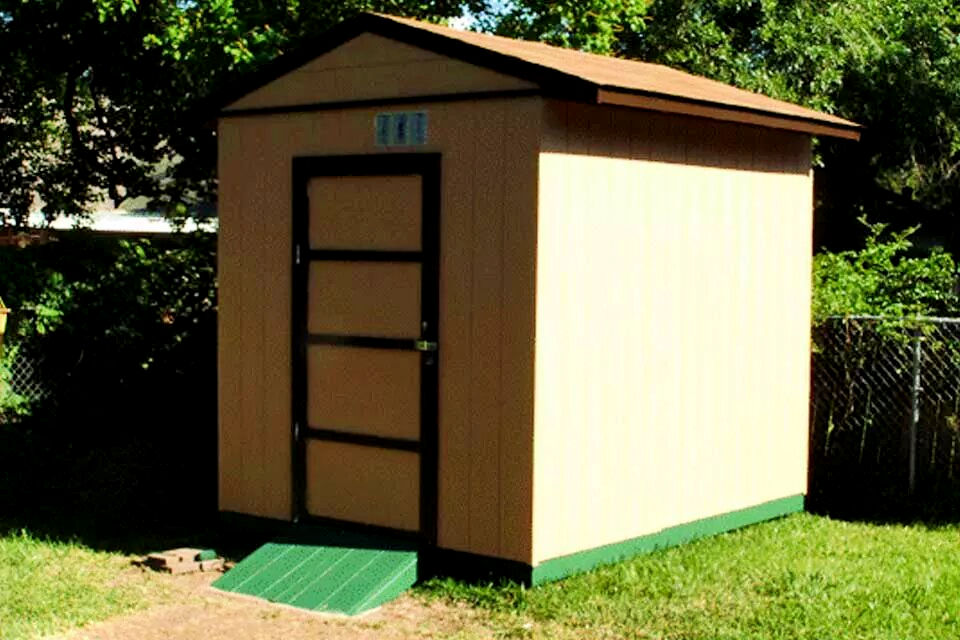 The best part about this 8×10 storage shed plan is that it has real-life images, which makes it so much easier to construct a shed! It is very roomy and has space to hide all of the junk and store all of your lawn equipment, as well! buildeazy
7. 8×10 Gable Shed Plan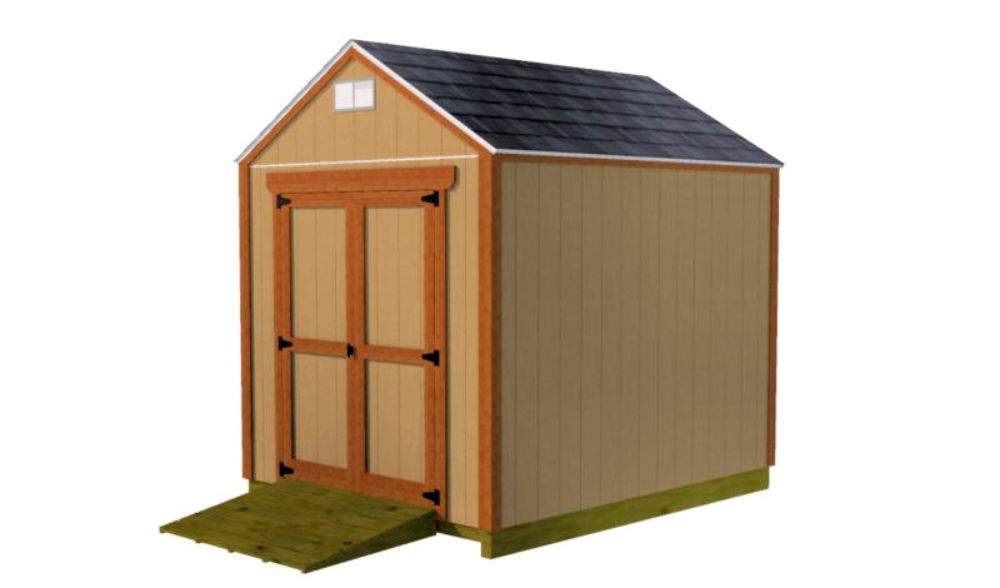 The ideal thing about a gable shed plan is that it comes with small windows and a front door! It makes the shed look more beautiful! It has two different door options – you can choose the one depending on your likings and preference. shedking
8. How to Build 8×10 Shed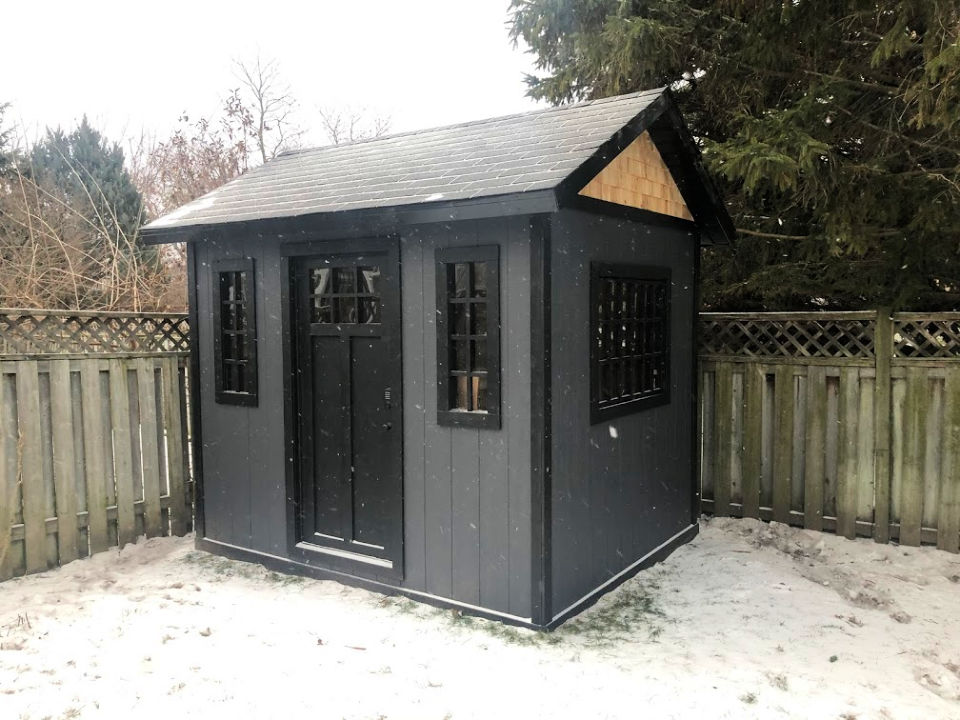 A super stunning 8×10 shed plan! It has black walls and a super aesthetic feel to it. The real-life images will make it easier for you to construct it – as you'll have a better idea of how it'll look once it's done. A DIY shed plan made easier by detailed instructions. imgur
9. 8×10 Shed Plans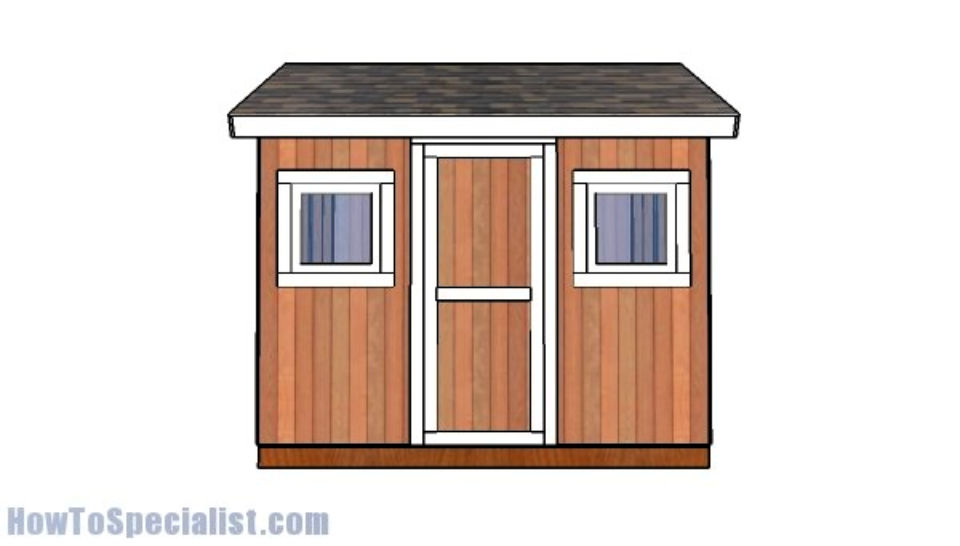 . 2 pieces of 2×6 lumber – 120″ long, 9 pieces – 93″ long and two pieces of 3/4″ plywood with 48″x96″ long, 2 pieces – 24″x48″ long will be needed for the flooring of this stunning shed! Make sure to get good quality lumber for better quality. howtospecialist
10. Lean To Shed – Free Plans
Making a lean shed is a smart idea as it will provide you with a lot more storage! Many garden tools would last you longer if you store them away from the rain and bad weather. An excellent way to store them is by making a shed and keeping them clean there! gardenplansfree
Conclusion
The summertime is almost here. It means that you will have a lot of free time on your hands! Why not spend some it making the shed of your dreams! Your lawn will look even more beautiful, and your lawn equipment will last you longer! Some things you should research before starting this project can be the type of lumber you will buy. Make sure to search up the costs online so you will know a lot more about it before hitting the market. This way, the carpenters won't be able you fool you or sell you stuff more expensive.