Transform your ordinary bicycle and bike into a cargo bike or bike cart by installing a trailer extension. Go with these 10 free DIY bike trailer plans to build the bike pulling carts like a pro. You will get the free plans, illustrations, diagrams, hardware lists, and measurements to build a durable and stylish bike trailer. There are many uses for bike trailers like they can help to transport your garden materials, can help in easy shopping from a store, and finally, you can build the dog trailers also to pull your dogs behind your bike.
To check out a number of amazing cargo bike trailer designs, browse this collection of 10 inexpensive DIY bike trailer plans that are sure to inspire and come with outstanding designs and features to impress. From building the bike trailers manually with wood and metal tube frames, you will also get the free plans to build a homemade bike trailer with recycled items too.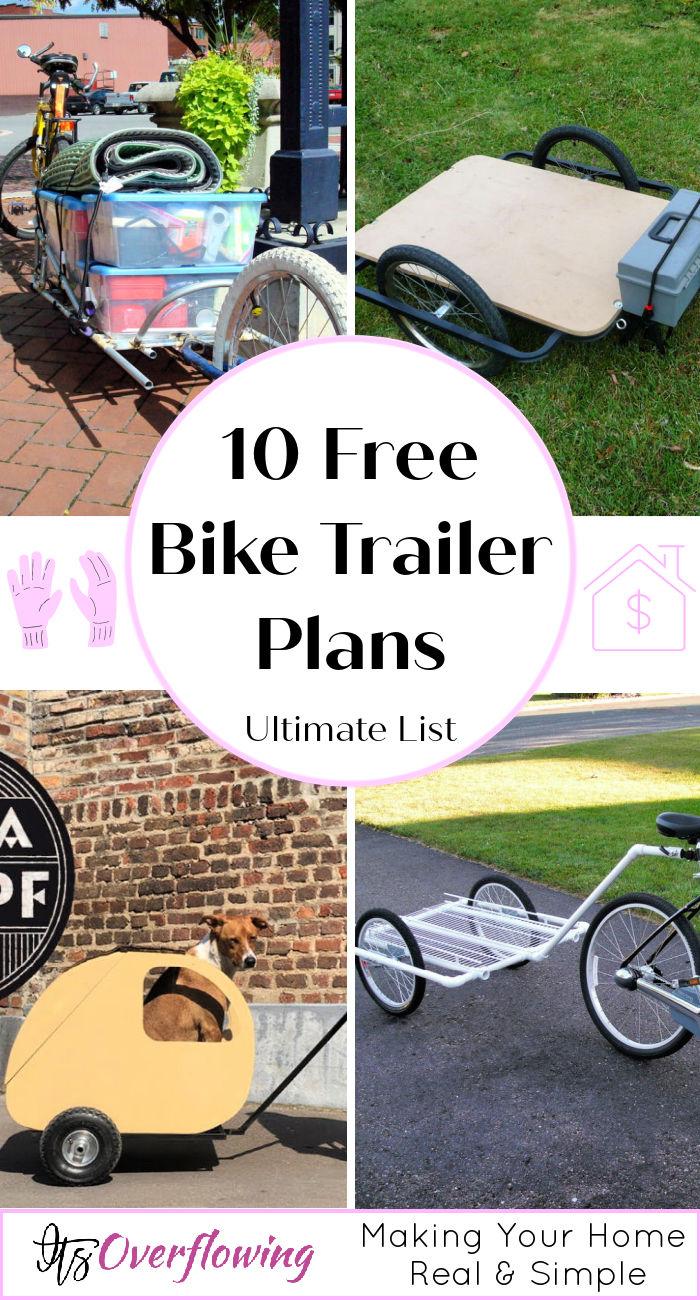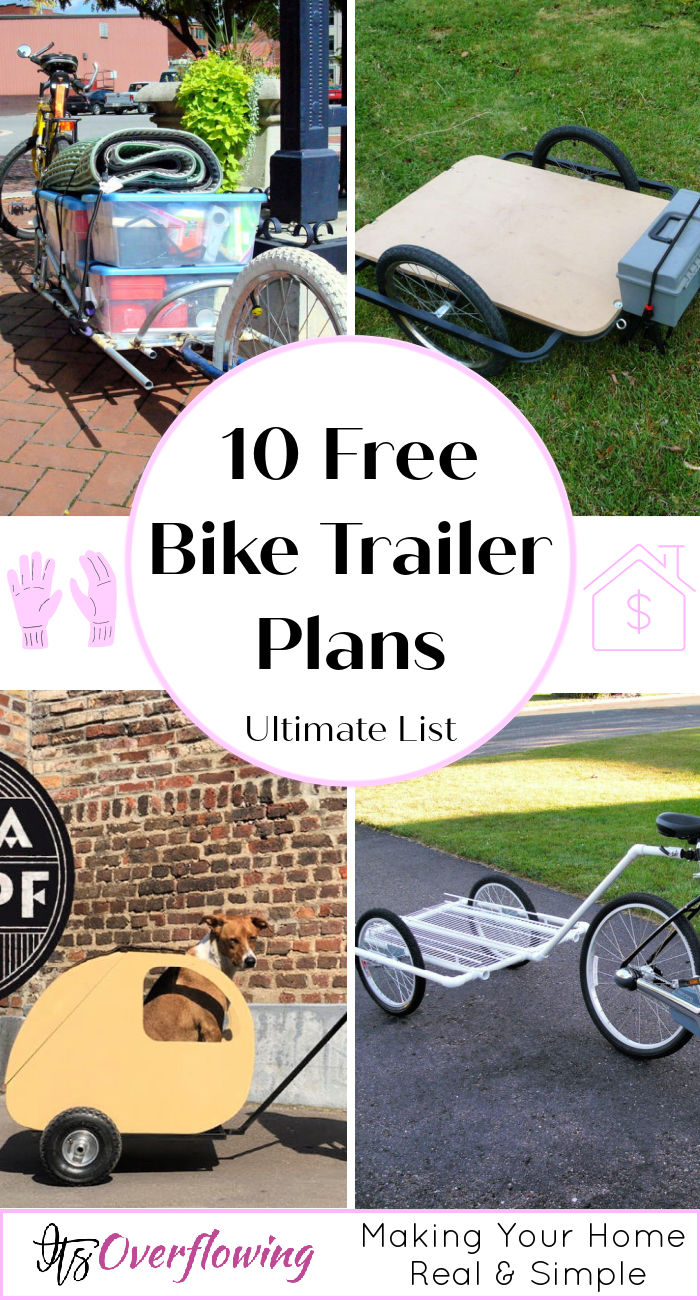 For building a low-cost homemade bicycle trailer, you can repurpose a lot from your home trash store and from old bikes. The front and rear road fork of bikes will be the smartest component to repurpose, and next, you can grab the free wheels from the old and broken up bikes. Next, use the metal tubes, angle iron, and other steel lengths to build the custom frames of bike trailers manually. Fill them solid using extra wood. This not end here.
You will get the free tutorials and guides also about how to attach your finally completed DIY bike trailer to the rear wheels of your bike. Browse all DIY bike trailer projects to and see how you can use the recycled dumpsters also to build the quick homemade bike trailer.
1. DIY Bike Trailer Hitch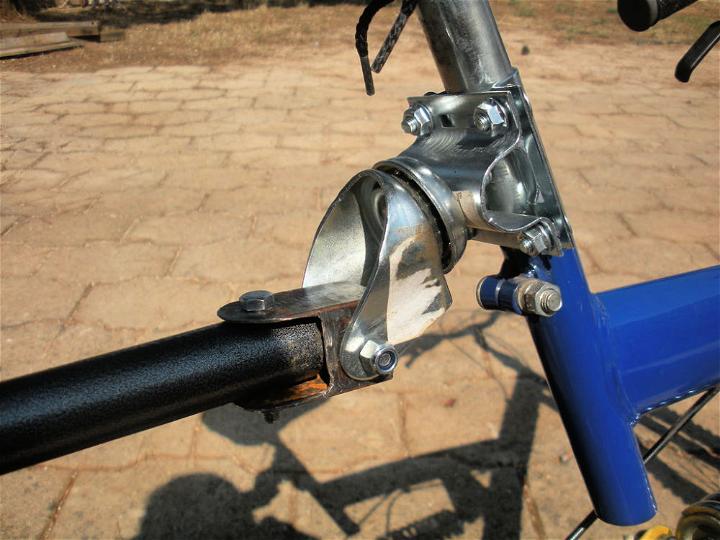 Get ready to carry your items with your like a pro using this bike trailer hitch. This bike trailer hitch will fix under the bike saddle and will work great to pull your things with you. Just make this trailer using a swivel caster, a bracket for antenna poles, and a piece of square iron pipe. A one of the best bike trailer hitch to make quickly at home. Details here instructables
2. DIY Bike Trailer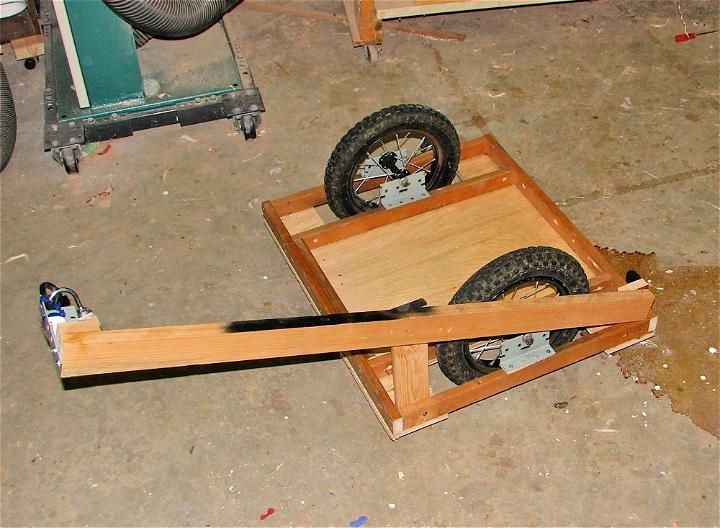 How to make a bicycle trailer? Willing to build a cargo trailer for your bike? Then get here the step-by-step instructions to build this bike cargo trailer. This bike cargo trailer comes with 12" wheels that have been recycled from the old-outgrown scooter. Use the angle iron to attach the wheels to the wooden trailer and next use the 1x2s to build this bike cargo trailer that is looking just great and outstanding. Details here wordsnwood
3. Bicycle Cargo Trailer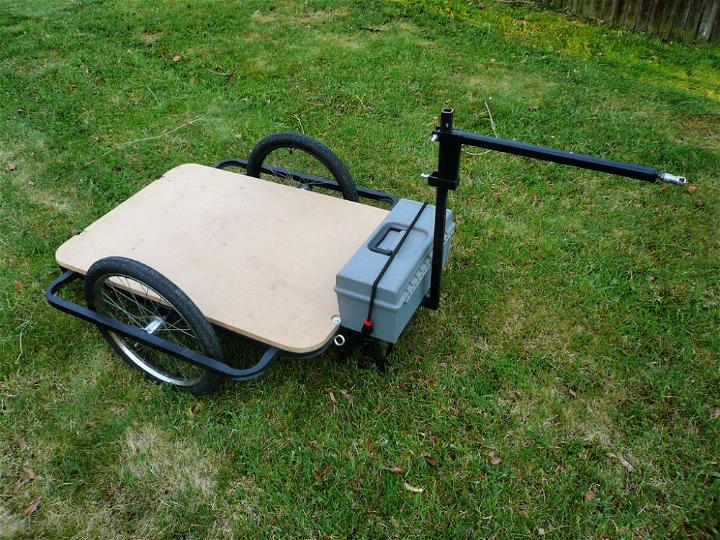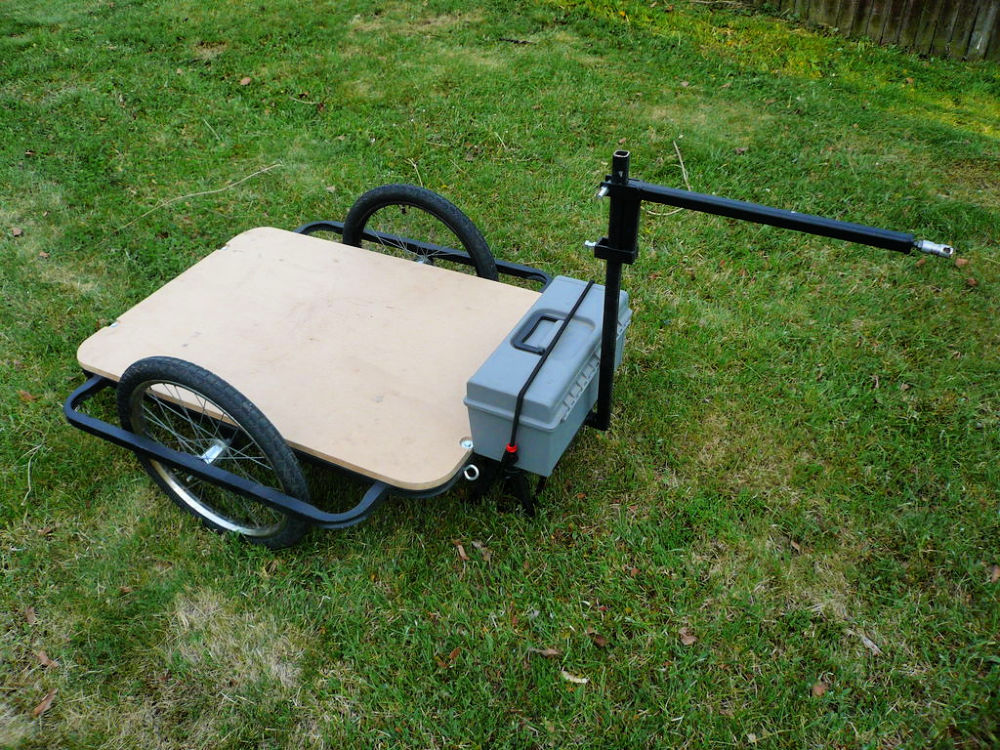 Transform your bike into a cargo bike using this homemade bicycle cargo trailer, will whip up super quickly. This handmade trailer will help you to easily carry your loads with the consumption of fuel. Build it using 1" square steel tubes, 1-foot long flat steel bars, threaded rods, eye bolts, screws and MDF to build this bicycle cargo trailer. Recycle the bicycle wheels and tires from an old bike to get your completed trailer on wheels. Details here instructables
4. DIY Single Wheel Bike Trailer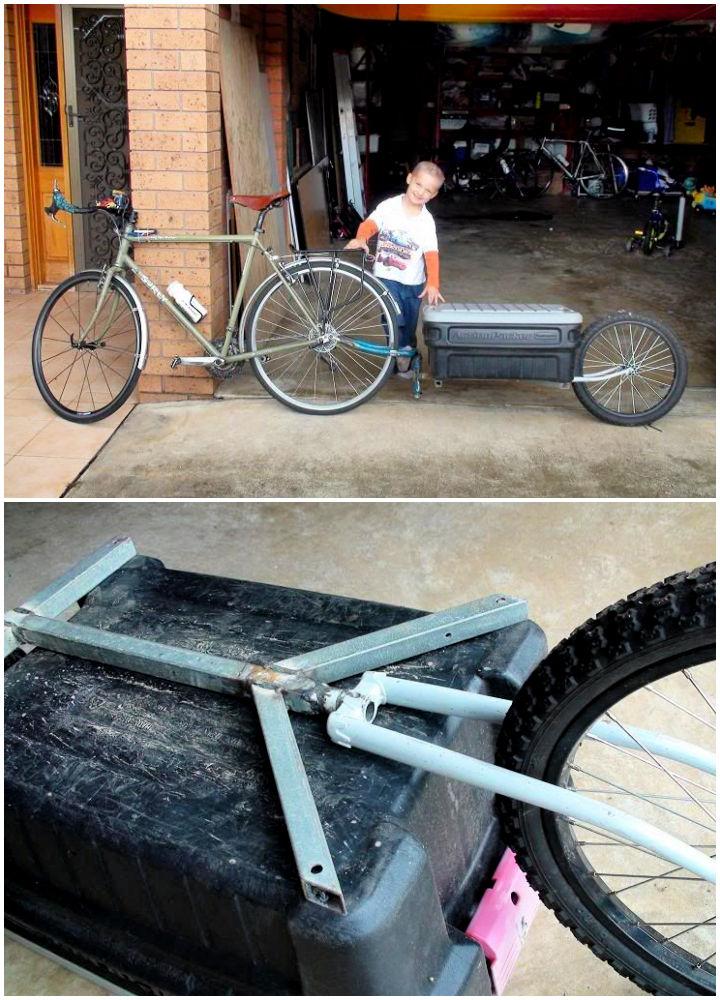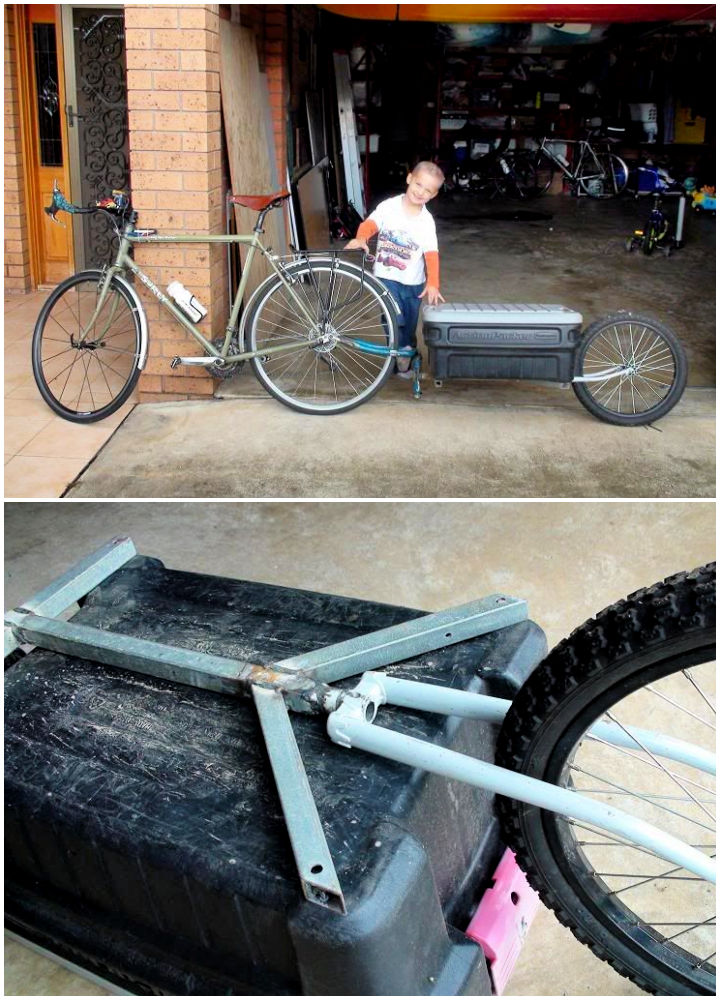 Make it easy to carry your loads with you when having only a bike. The idea is to build this single wheel bike trailer that is sure to impress everyone with a trio of wheels. The extension of the trailer is just praise-worthy. This bike trailer comes with a single wheel and is to make with recycled dumpster. Use the 1" square tube and road bike fork to build the base frame, and the back wheel nicely comes in the road bike fork. Details here bikeforums
5. Single Wheeled Bike Trailer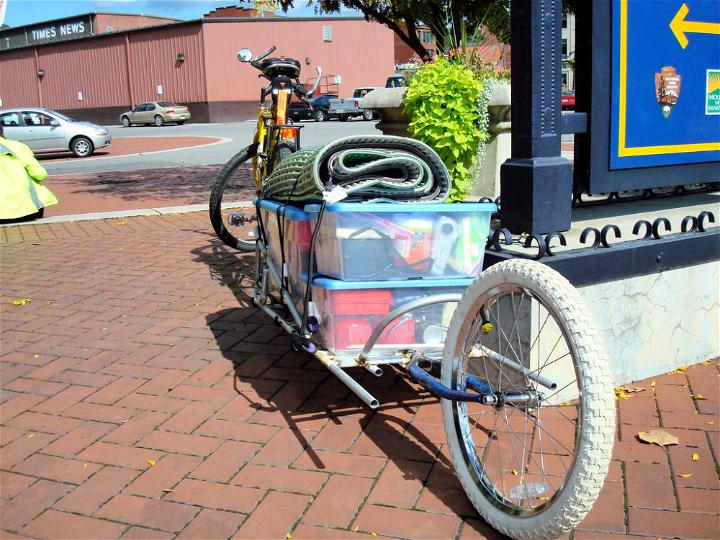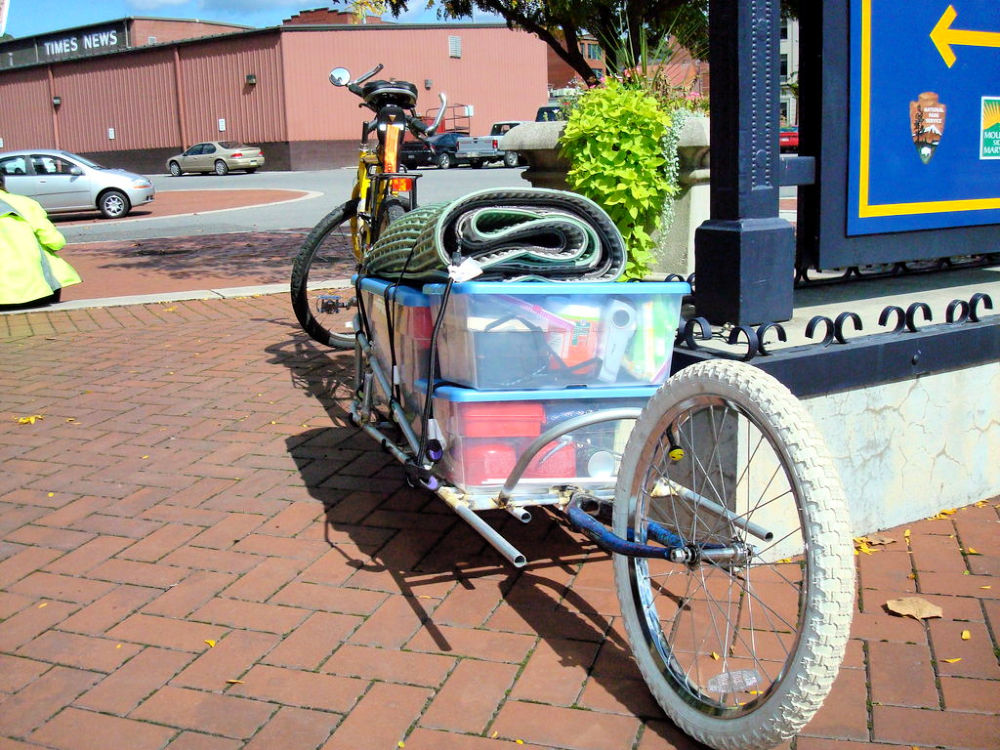 Get inspired by this another great single wheeled bike trailer, made to rock and inspire and will surely get one's attention. Turn your ordinary bike into the load-carrying cargo bike by attaching this single-wheeled bike trailer. You need a front fork of junker bike, electrical conduit, a rear-wheel triangle of a junker bike, a recycled bike wheel, washers, and custom connectors to build this single-wheeled bike trailer. Details here instructables
Not a Bike Rider? Build a Camper Trailer:
Sometimes, the best way to see the world is to jump on a bike and just go. The only problem: you're not a bike rider. So how about an alternative? The next best thing for people without a lot of biking experience is to rig up a camper trailer. No, not the ones you see with the big trucks pulling them. Those are motor homes. I'm talking about small camper trailers that you can tow with your regular car or SUV.
A camper trailer is a perfect match for those who love the great outdoors. Don't pay thousands of dollars for a camper when you can build a DIY camper trailer for way less.
Making your own camper is a great way to save money and create a unique, personalized DIY project. It will also make you appreciate the conveniences of modern life a little more. Unlike most other RVs on the market, there's no need to rely on a generator or other mechanical devices to keep things powered up. Here's how to build a DIY camper trailer that you can tow behind almost any vehicle.
6. DIY Dog Bike Trailer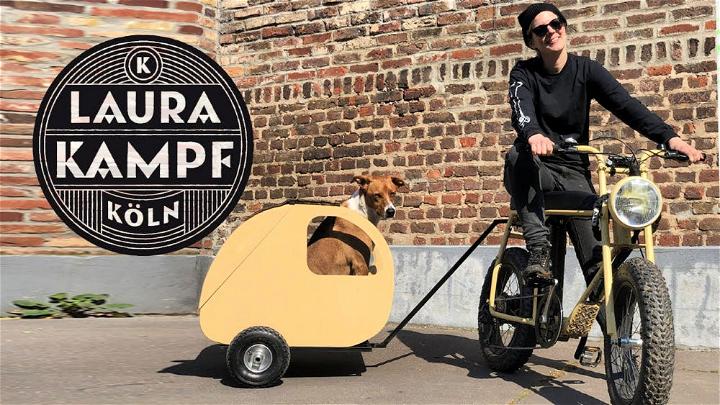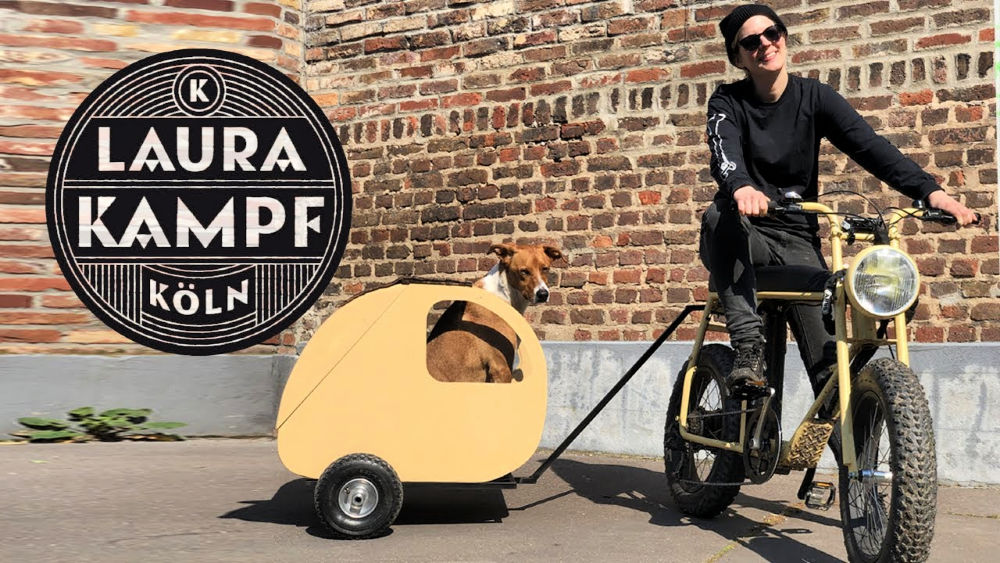 If you love your dog and want to keep it with you even when being on your bike, then do build this gorgeous looking dog bike trailer, will work up super quickly. Get the free video guides here to build this dog bike trailer. Use a template and cut your pieces out of plywood and then add the windows, cross supports, and aluminum sheet cover to complete this dog bike trailer. Details here youtube
7. PVC Bike Trailer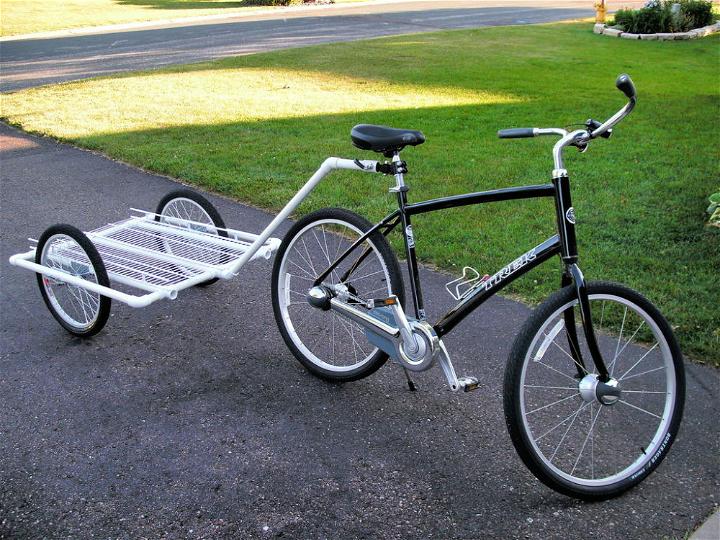 You will surely fall in love with this DIY PVC bike trailer, a super creative transformation of the ordinary bike into a load-carrying cargo trailer. Here you must be smart enough to make a cart out of the PVC pipes and fittings. Just make the frame of the bike trailer with the PVC pipes and then make them hold a recycled 12" wire shelving. Get your finally completed rack on wheels and then install an extended tongue using additional PVC pipe lengths. Make the connections using a seat post. Details here instructables
8. DIY Bike Trailer No Welding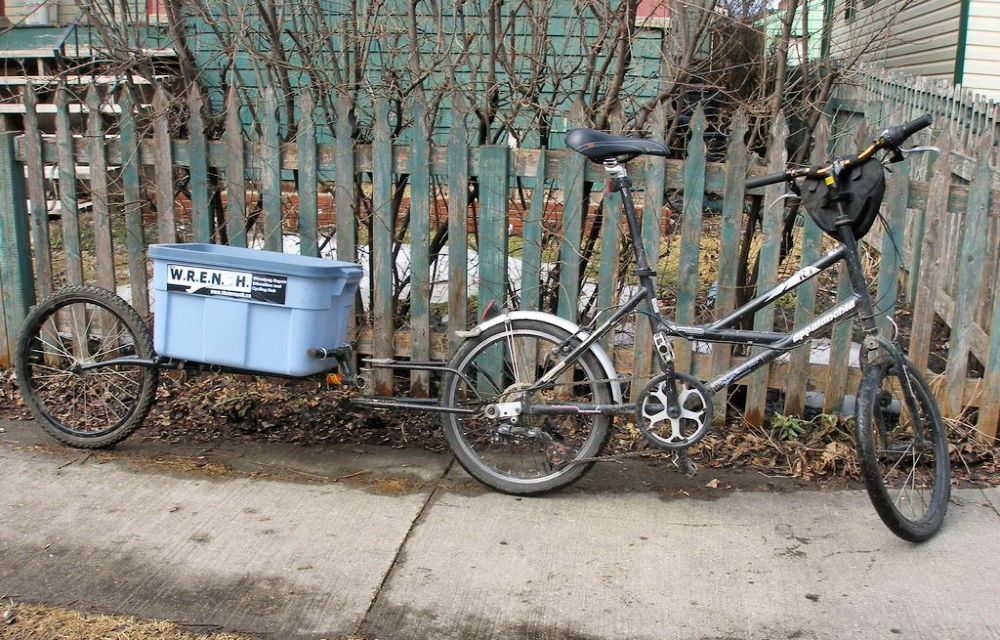 If you are not handy at welding and have never gone through it, then you will surely love to do this project of building a bike trailer. It just involves no welding, and transformation will be instant. First, grab the steel bike frame with a plate where the rear brackets attach. Cut and modify it to serve the purpose and plan it to fix it with the rear wheel of the bike. One of the best bike trailers to make at home without getting a bit expensive. Details here instructables
9. DIY Kayak Bike Trailer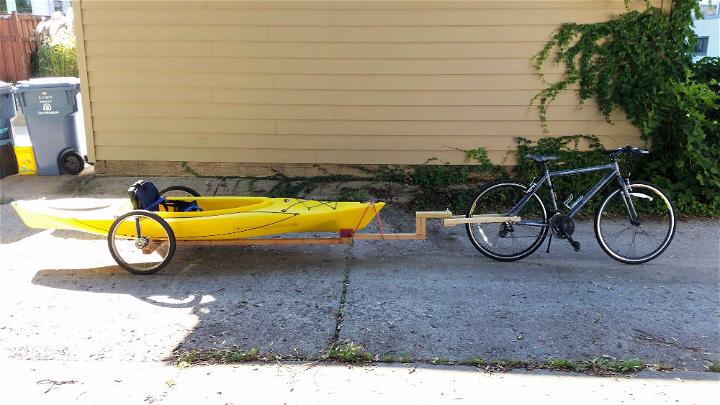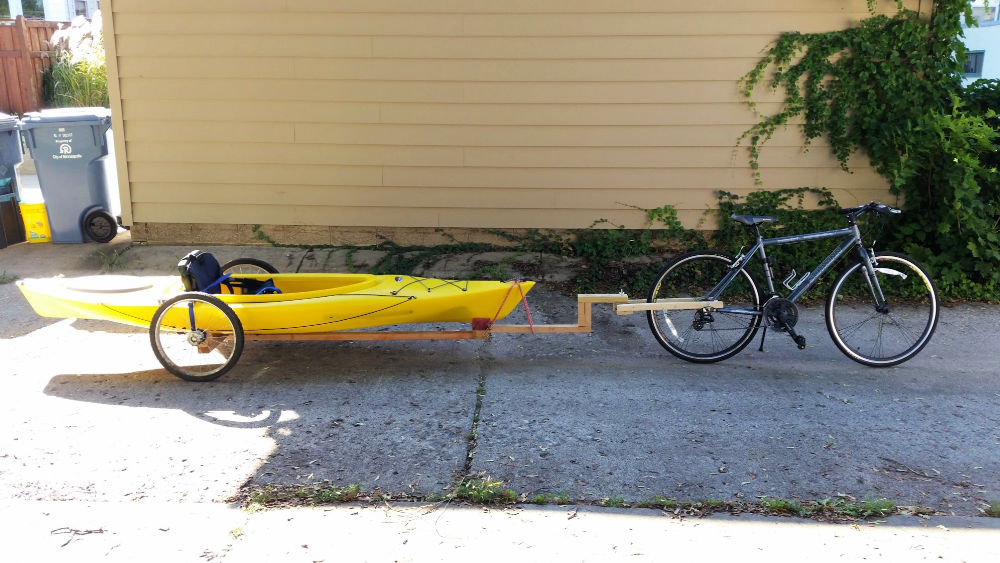 Do you love riding the kayaks on the waves of the sea just for fishing or fun? Then transform your bike into a kayak trailer by going with this easy hack. The idea is to build a wood rack to hold the kayak that may come on wheels and can easily be attached to the rear wheel of the bike to get the bike trailer made quickly and inexpensively. This project will demand some woodworking skills but will be super easy and quick. Details here tuasdayblog
10. Bicycle Canoe Trailer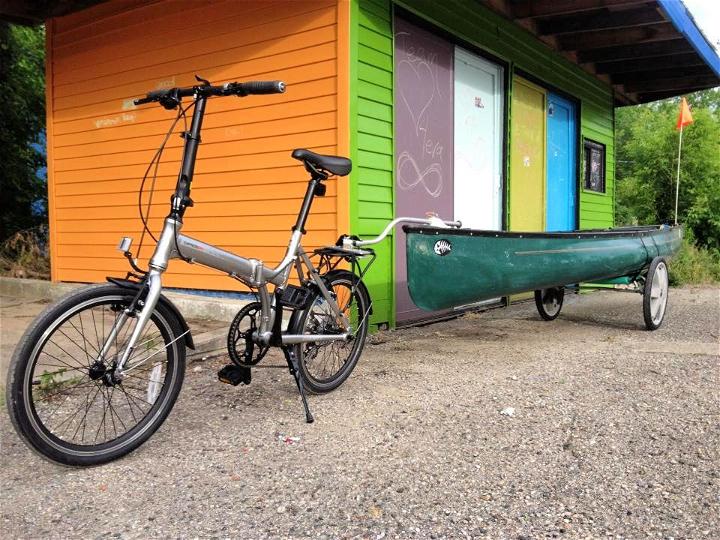 This bicycle canoe trailer will get ten out of ten from you due to having a creative model. You will feel the creativity at its peak while having a look at this canoe trailer. This canoe rack is just super easy to attach to the bike and can easily be removed to enjoy boating in the nearby water. Making this bike trailer will create lots of fun for you, and you can also build it for a friend to get your skills appreciated. Details here youtube
Conclusion:
Want to transform your bike into the load-carrying cargo bike trailer that will come with zero fuel consumption? Then consider building the bike trailers at home. Simply attach them to the rear of your bikes to tow, and you can load a variety of stuff on it to carry with you. Repurpose the wood, metal scrap, old bike wheels, and road bike forks to build an outstanding bike trailer at the drop of a hat. All these homemade bike trailer plans will cost you next to nothing, and these trailers will make a sweet handcrafted gift too for a friend.