These 20 ultimate free DIY kayak rack plans are your solution to kayak storage. Kayaks are very fun and a great way to spend a weekend at the beach with your family, friends, or loved ones! They can be very large in size so they can take a lot of space to store. You may think that it's alright to store it in your storeroom until the summertime rolls around, and it gets challenging for you to find your favorite kayak from that mess! This is why it is a great idea to make a DIY kayak rack! Our given free plans will help you to build your own DIY kayak storage rack.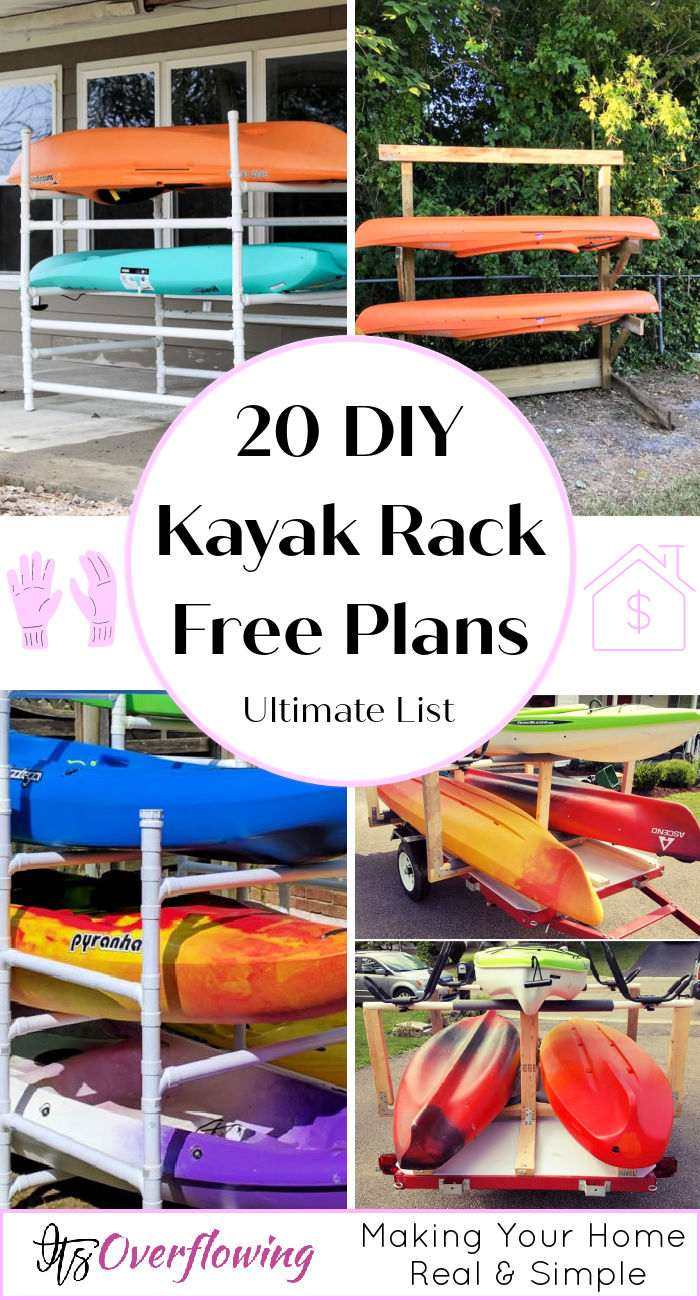 There are guidelines that you should do before making a kayak storage rack. For example, it should be simple to make and gets the job done. It should be lightweight, so you don't sprain your back while moving it down by the sea, in the summertime. If you live in a place with extreme weather, then it should be weatherproof, as well! The height of the kayak rack should be high enough to match the height of your family members. This article will cover a range of free kayak rack plans, from the truck to the car kayak rack, from the garage to the driftwood DIY kayak rack.
1. Kayak Rack for Home Storage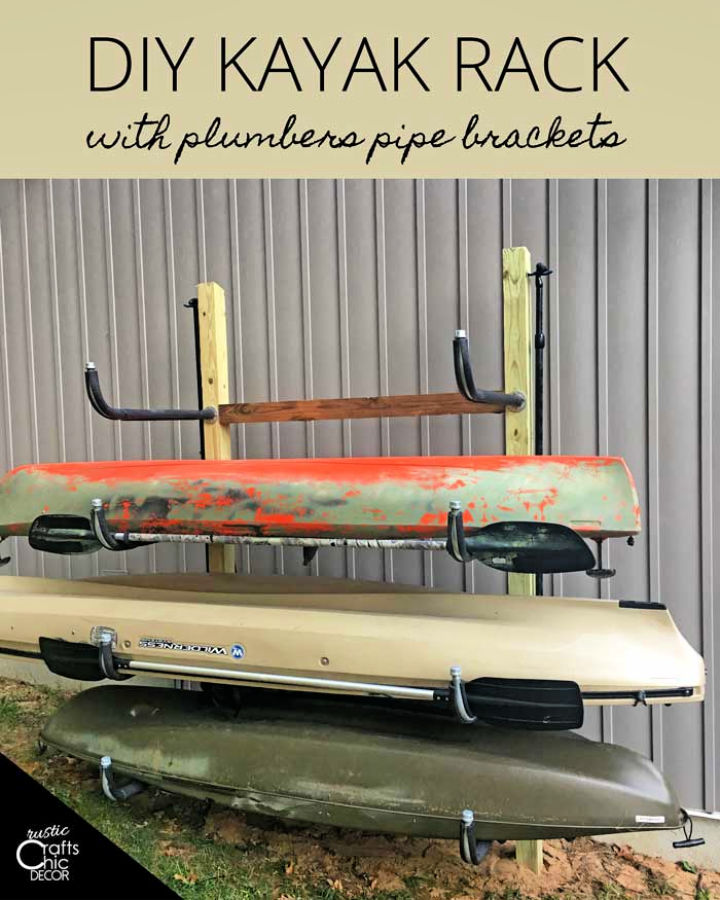 If you want a good quality DIY kayak rack, then you should definitely follow this guide. It is built using a galvanized pipe, which is a little more expensive than wood. However, a galvanized pipe can last you a long time and is super versatile! rustic crafts
2. Kayak Storage Rack Plans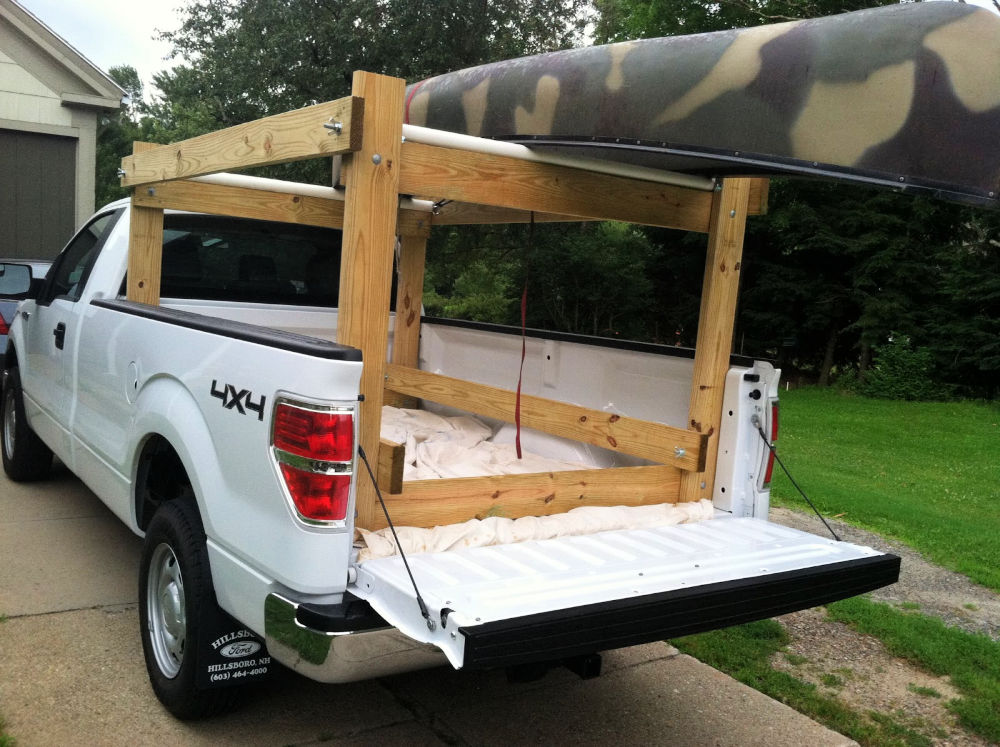 Kayaks can be very fun to have for yourself and your family; however, they can take up a lot of space. So, it is important to have a kayak rack to provide more storage while accumulating less space. To build this kayak storage rack, you will need Tape measure, carpenter speed square, and a few other tools required. howdyyadewit
3. DIY Kayak Rack Storage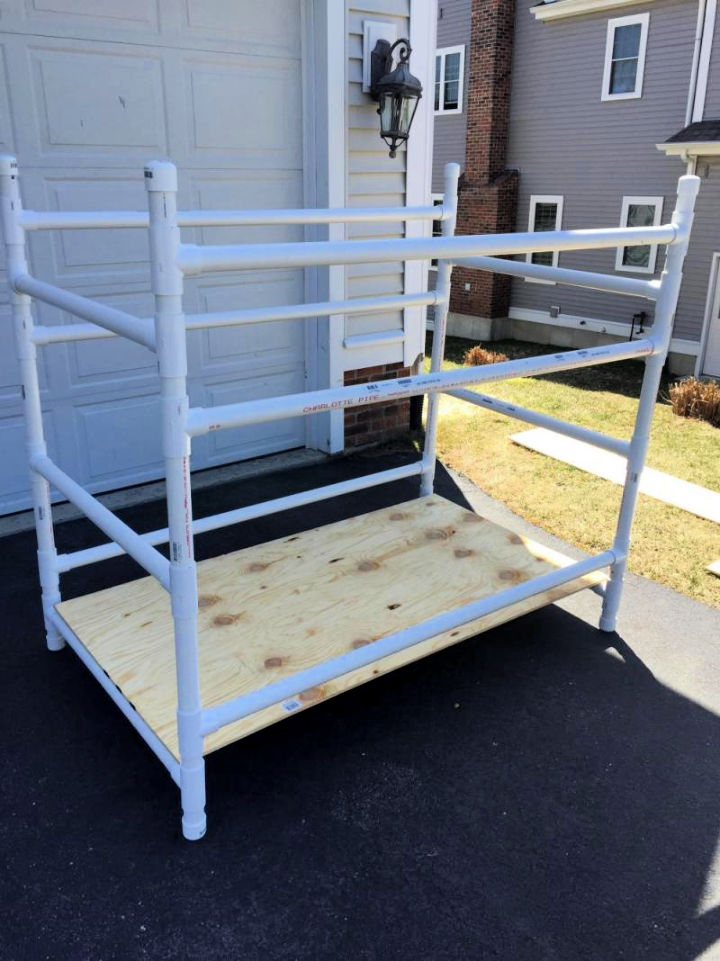 Do you want to make a DIY kayak rack but don't have the time to? Don't worry! This guide is very easy to follow and will take you about an hour to complete. It comes will real-life images to give you a good idea of what's going on! stripersonline
4. DIY PVC Kayak Rack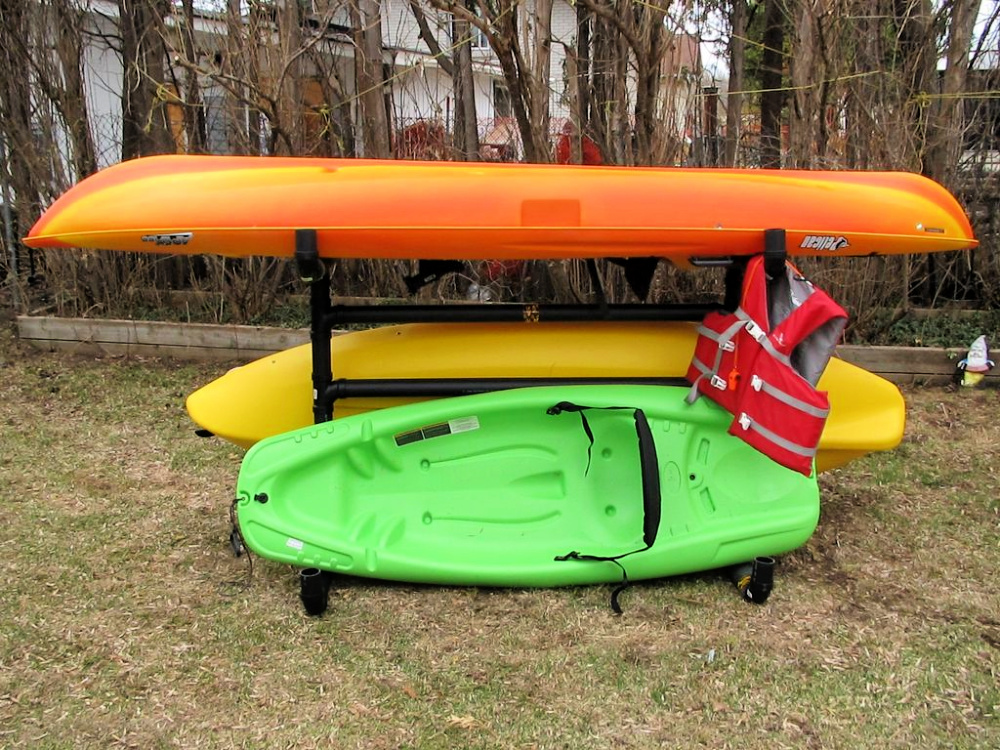 This plan features a DIY kayak rack that features a rack with dimensions (39″W x 42″H x 54″L). It will support round 3 kayaks with a distance of 4 feet each. 24 feet of 2 inches PVC black pipe, 8 – 2 inch T joints, and a few other materials will be required. instructables
5. DIY Wooden Kayak Rack
A DIY kayak rack should be easy to store in the winter and move down by the river in the summer. You may use some leftover lumber to make this, but you'll have to do a little more cutting and measuring. Quick and easy to build! imgur
6. Kayak Rack Plans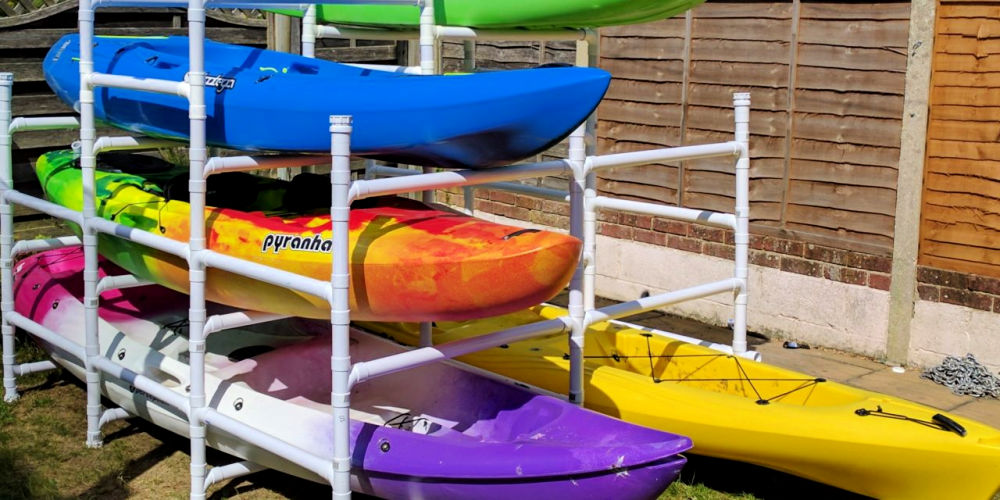 Storing all of your kayaks in a storeroom may not seem like a big deal to you until the summertime rolls around. It's hard to find your favorite one in a jumbled up mess of a dozen kayaks. This DIY kayak rack can be made with the help of PVC pipes! sitons
7. DIY Kayak Rack for Trailer
Why spend around $1500 to $1800 on a professional kayak rack when you could make your own in a few dollars? This guide will show you some pretty easy ways to do so and give you a lot of information, knowledge, and advice! Everything you need before getting started. gearcloud
8. Building a Kayak Rack from Driftwood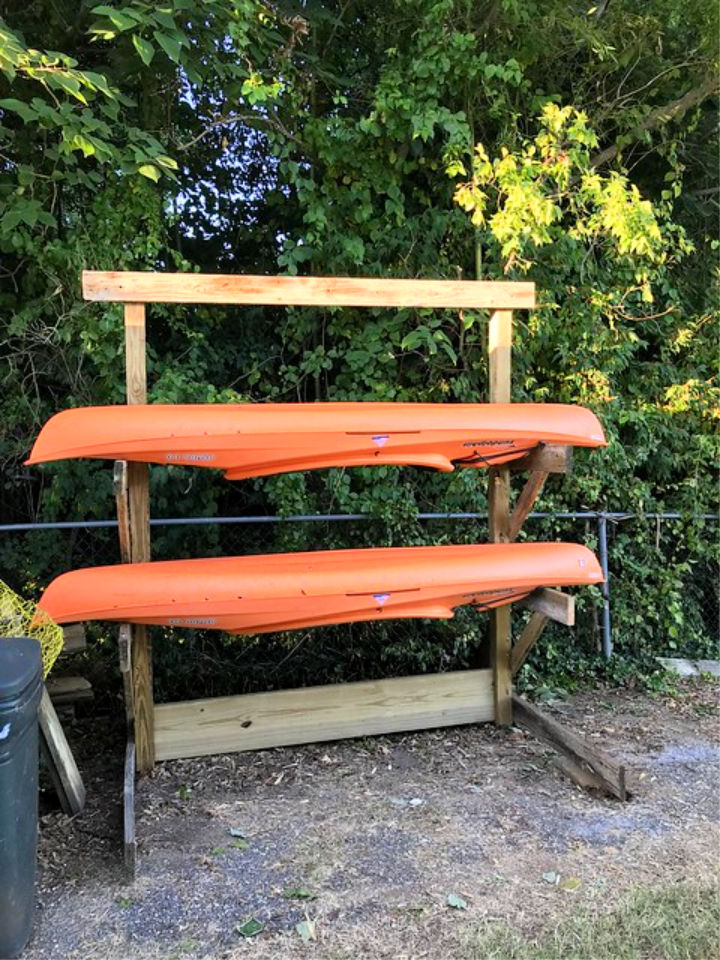 Here's a guide that will show you how you can make a DIY kayak rack using driftwood! It is super inexpensive for building a kayak rack with recycled wood. However, it may not last you a long time. Using wood is perfect for short-term aesthetics. Wood is a weak material but super stunning to look at! oldtownhome
9. Kayak Storage Rack
A simple and easy to make DIY kayak rack. Sometimes all you need is a simple guide to get the work done. If you don't want to spend a lot of time making something complicated, then definitely follow this outdoor kayak rack design guide! It requires the use of a few basic tools too! imgur
10. DIY Kayak Rack Garage
Storing kayaks in the storeroom can take up a lot of space and leave no space for the other things to store. This is why having a kayak rack in your garage can be very utilized. This guide comes with a lot of real-life images! createandbabble
11. Kayak Rack for Car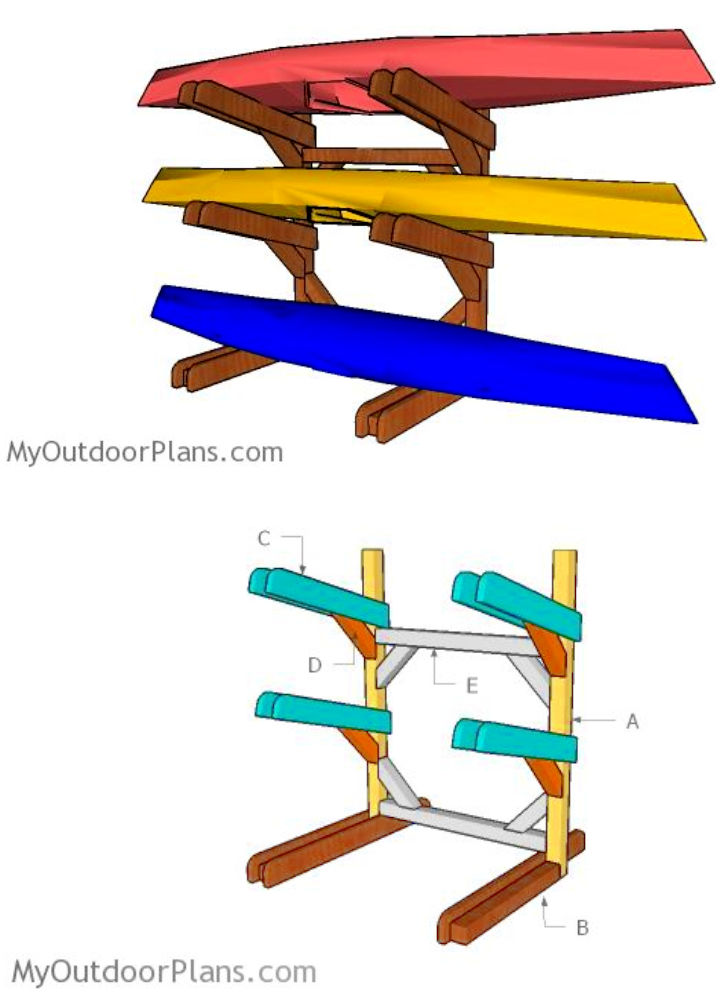 No need to spend a ton of money on any complicated tools or materials. Make this amazing DIY kayak rack using these canoe rack plans. All you need is some basic tools and easy to find lumber! This freestanding kayak rack is very inexpensive to make, as well! Something we all need! myoutdoorplans
12. DIY Kayak Rack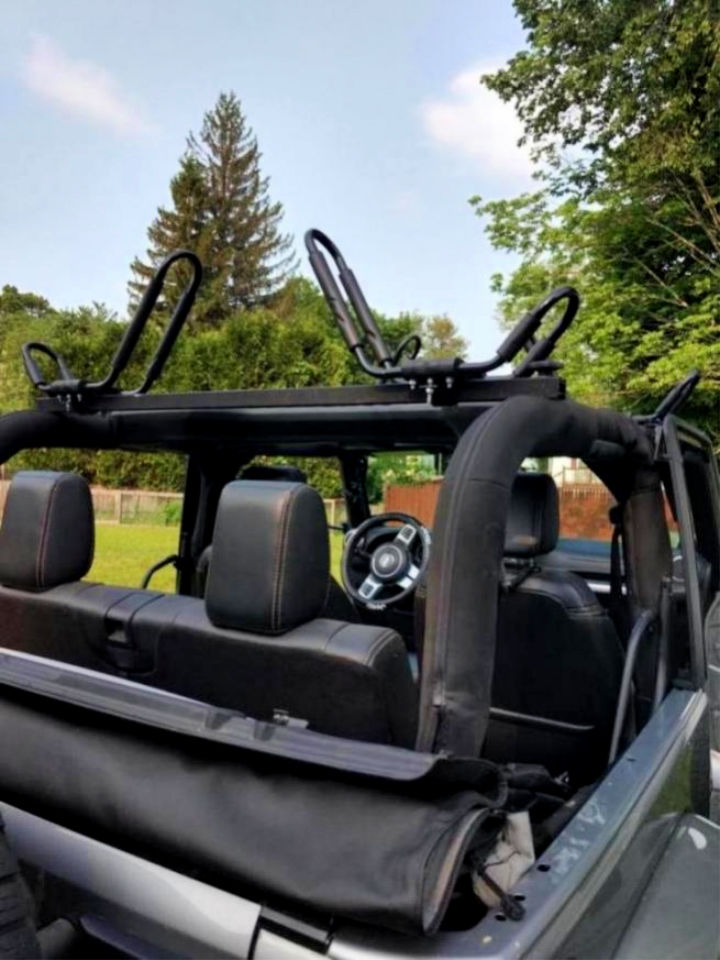 You can keep your kayaks in good condition for a long time by making a kayak stand for them! You could buy one online; however, they are too expensive. Follow this guide for classic, step by step instructions! No need to spend any extra money on unnecessary things. wranglerforum
13. Kayak Rack for Truck Bed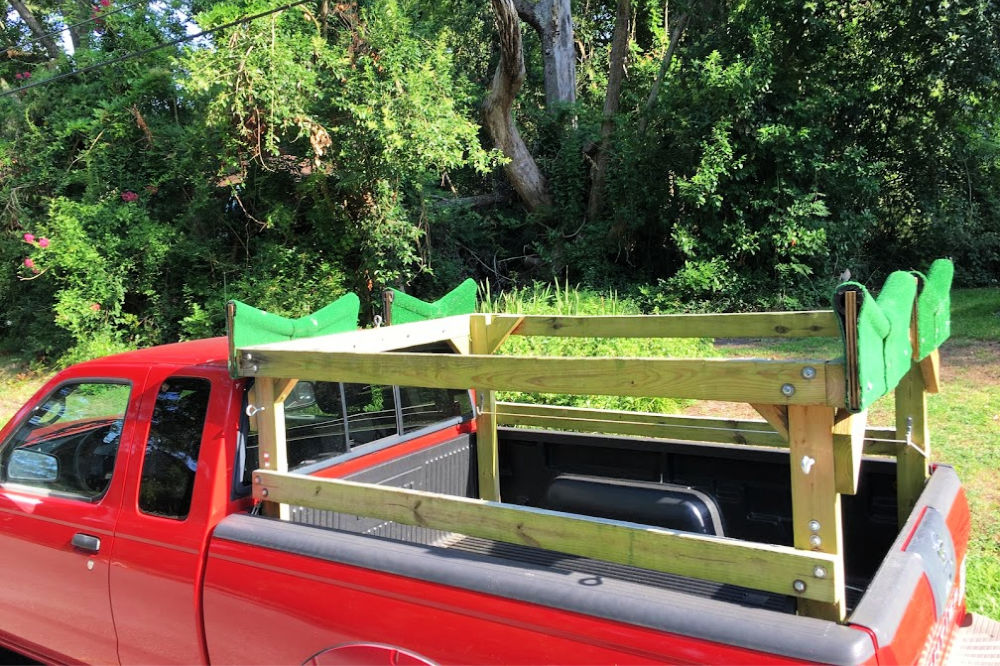 A good quality DIY kayak rack can last you for a couple of years! This guide will show you how you can make a compact, lightweight, and inexpensive to make kayak rack! A guide that comes with many images to make it easy for you to wrap your head around what's going on. makerforums
14. Kayak Rack Pickup
It can take up a lot of space to store a kayak in your truck. It may not even be able to be stored in your truck due to their large size. This is why making a DIY kayak rack for your truck can be a great idea! No need to free up extra space for it anymore! f150forum
15. DIY PVC Kayak Rack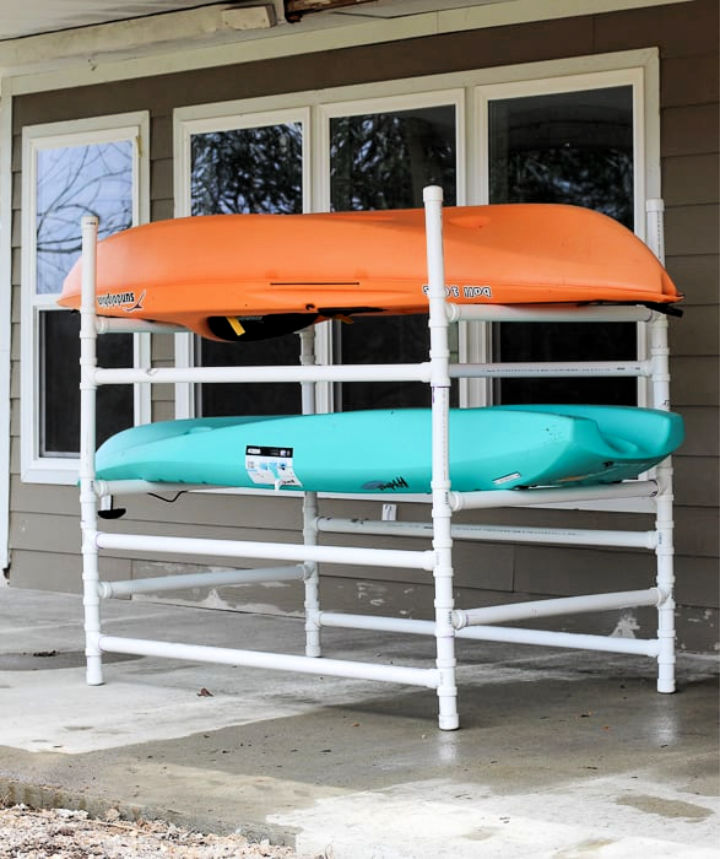 PVC pipes can be a great material to make DIY PVC kayak rack. A few dollars, some PVC pipes, and some basic tools are all you need to make this! PVC kayak stand will only take a few hours to complete as it very easy, simple, and quick to make! savvyapron
16. Rolling Kayak Storage System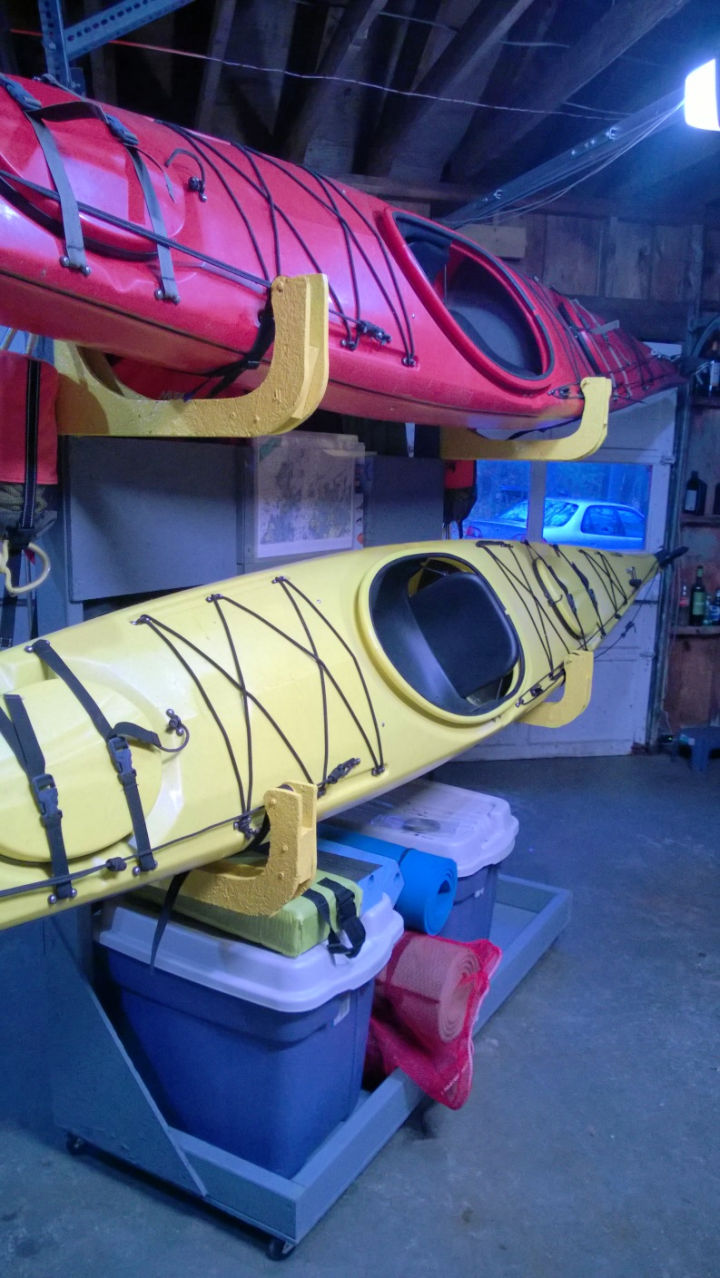 (1) ½ OSB or plywood 4'x 8′ sheet, (4) 2x 4x 10′, and a few other materials will be needed for you to nail this project! It is a great way to utilize a lot of space! A PVC stand does not take up a lot of space, so it ideal for keeping it in your garage. mita
17. Kayak Rack for Utility Trailer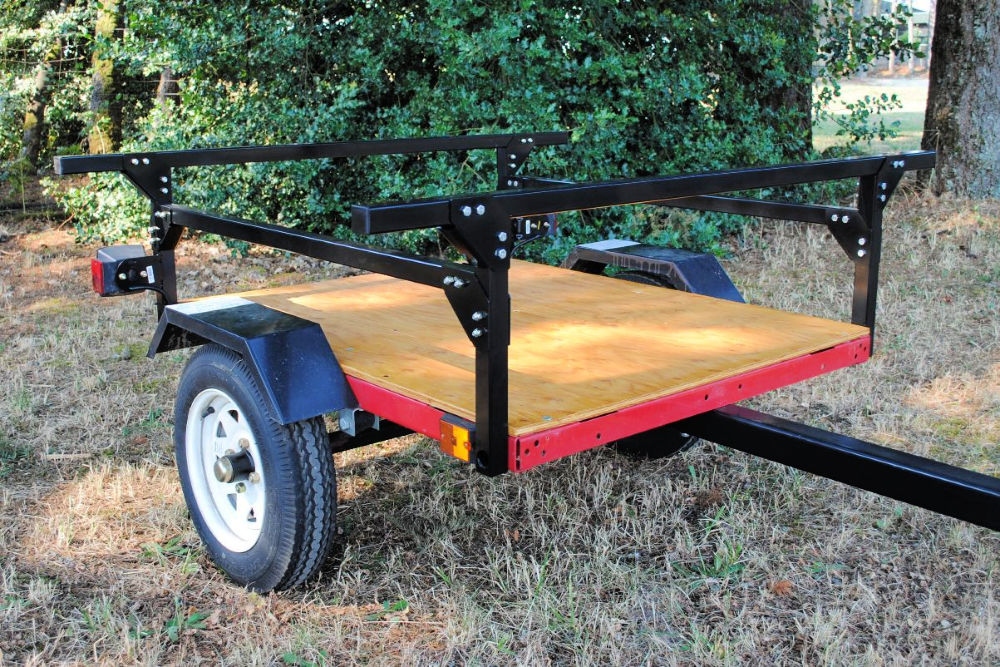 Here's a super detailed guide to how you can make an amazing DIY kayak rack! The process of making one may look complicated to you. However, this guide breaks it up into simple steps to make it easy for you to understand. compactcamping
18. Kayak Truck Rack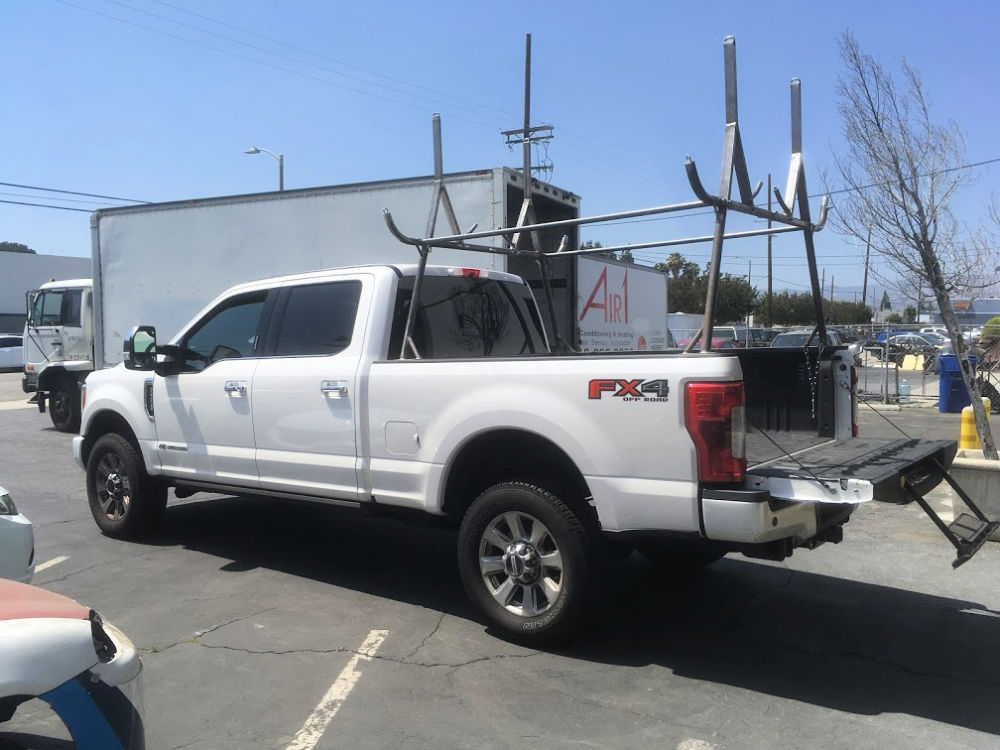 How cool is this DIY kayak rack! It is just perfect for keeping in your garage or backyard. It doesn't take up a lot of space, so you won't have to worry about freeing up space to store your kayaks again! Isn't this just perfect! hobie
19. Easy DIY Kayak Stand
You may have some PVC pipe leftover from your last project. You can use it to make this amazing DIY PVC kayak rack. If you don't own any kayaks, you can gift it to a friend or a loved one! They will love a gift like this one! bdharva
20. DIY Kayak Rack 2×4
This DIY kayak rack looks so professional! No one's going to believe that you made it yourself. If everyone in your family is super tall, then you don't have to worry about the measurements. However, you may want to lower it down for the shorter people in your family. paddle fishing
Conclusion
Tempted to make a DIY kayak rack, right away? Yes, it may look straightforward to make. However, it is recommended to do some research before getting started! You need to look at what others made and decide what will work best for you.
Are you looking for a kayak rack that will last you a long time? You may want to consider using galvanized pipes. This will cost a little more, as well. However, if you want something that is aesthetically pleasing to look at and cheaper, you can use wood to make it!
Related DIYs
DIY Roof Rack for Car or Van: A (do it yourself) DIY roof rack is easy and cheap to build, and will provide you with added style and cargo capability for your wagon or SUV.
Homemade Dumbbell Rack: Racks can be surprisingly expensive. That's why we got these inexpensive DIY dumbbell rack plans so you can make one for yourself quickly.