A fireplace is a structure made of bricks or stones to contain a fire. Every home needs a cozy fireplace corner! These 15 beautiful DIY german smear fireplace ideas can bring some charming fireplace decor to your place! A place where you can sit comfortably, get cozy, and enjoy your time doing any of your favorite hobbies. But, making your fireplace fancy is all about adding more fun into your quality time. Also, it can bring more elegance, more beauty to any room if you are planning to redo any decor. You can furnish it in any of the following 15 unique german smear fireplace designs. We are sure these tutorials can make you able to do that without any extra assistance, staying in budget, and make them like a pro. All the patterns, plans, and tutorials are too simple and easy to get started with.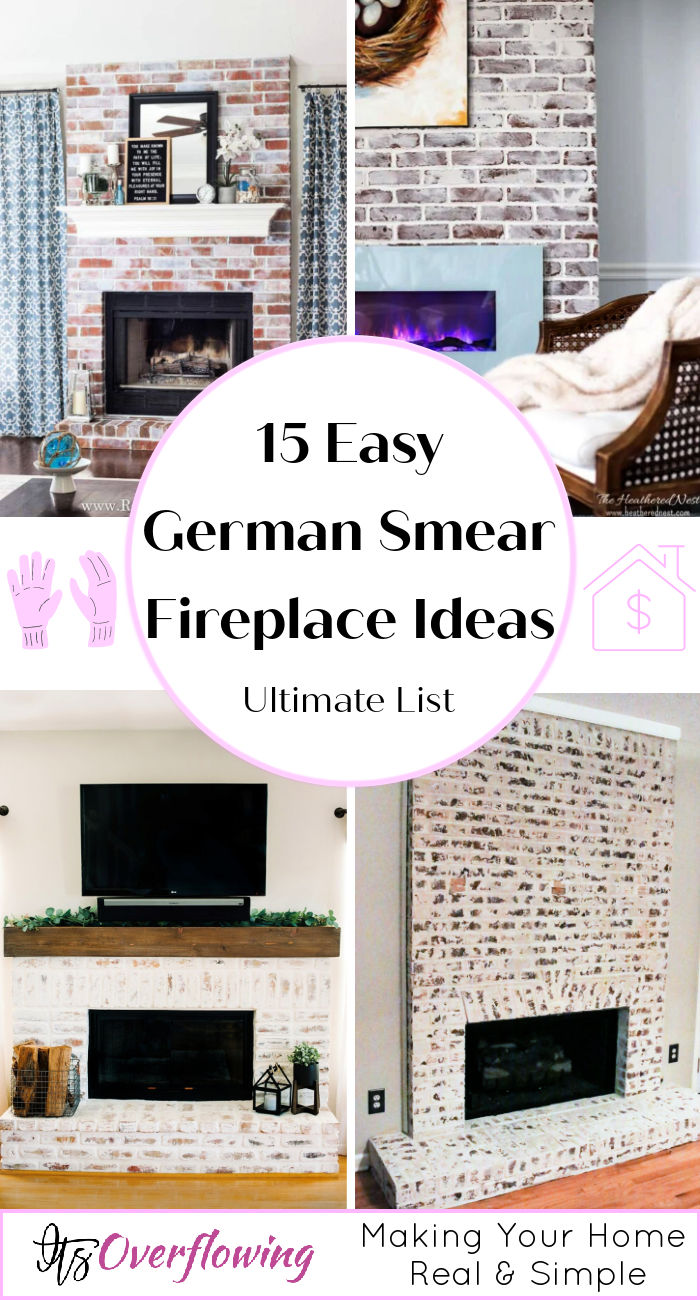 A fireplace can bring a lot of happy, cozy vibes into your home decor, and hence in your life. Fireplaces are the focus of the attention in any room and they bring an additional ambiance too! A DIY German Smear Fireplace can make your decor worthwhile manifolds. A German schmear design has these beautiful stones-alike bricks joined together to form a structure. From how to whitewash a brick mortar to a perfect faux German schmear fireplace, you can get many perfect and whimsical fireplace ideas below. Keep reading!
1. How to German Schmear a Fireplace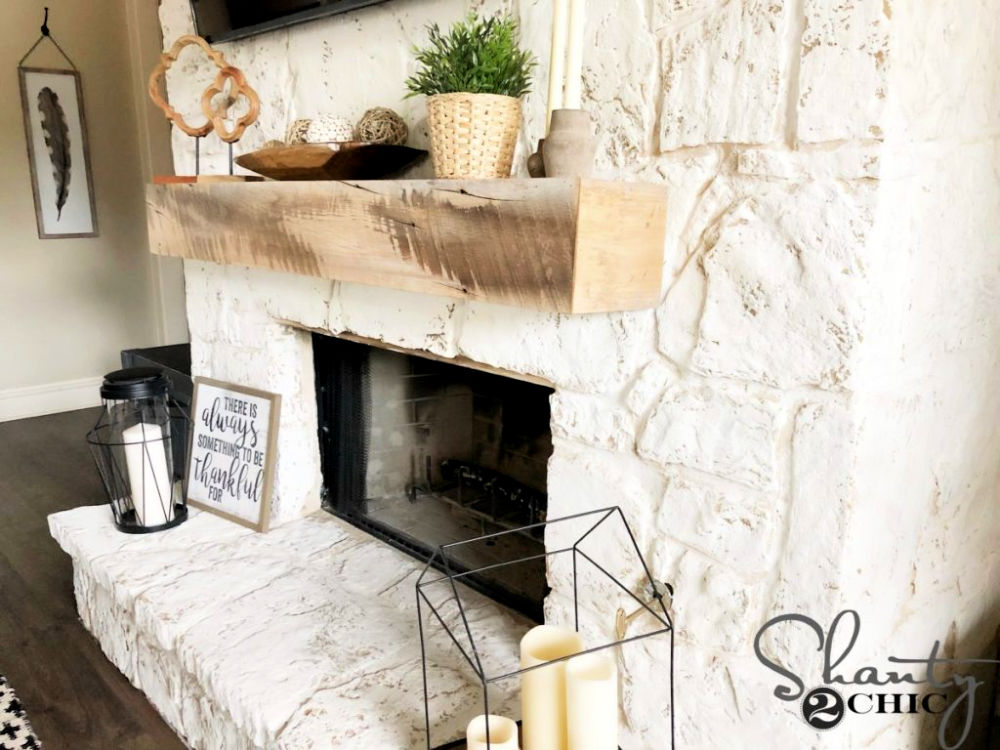 Give your fireplace an epic and whimsical re-do with this easy to follow the picture and smeared brick tutorial. You do not need a huge list of supplies for this project, just mortar, paintbrush, builder paper, sponge, bucket and painter tape to end this wonderfully. Go ahead and check it out! shanty 2 chic
2. DIY German Smear Brick Fireplace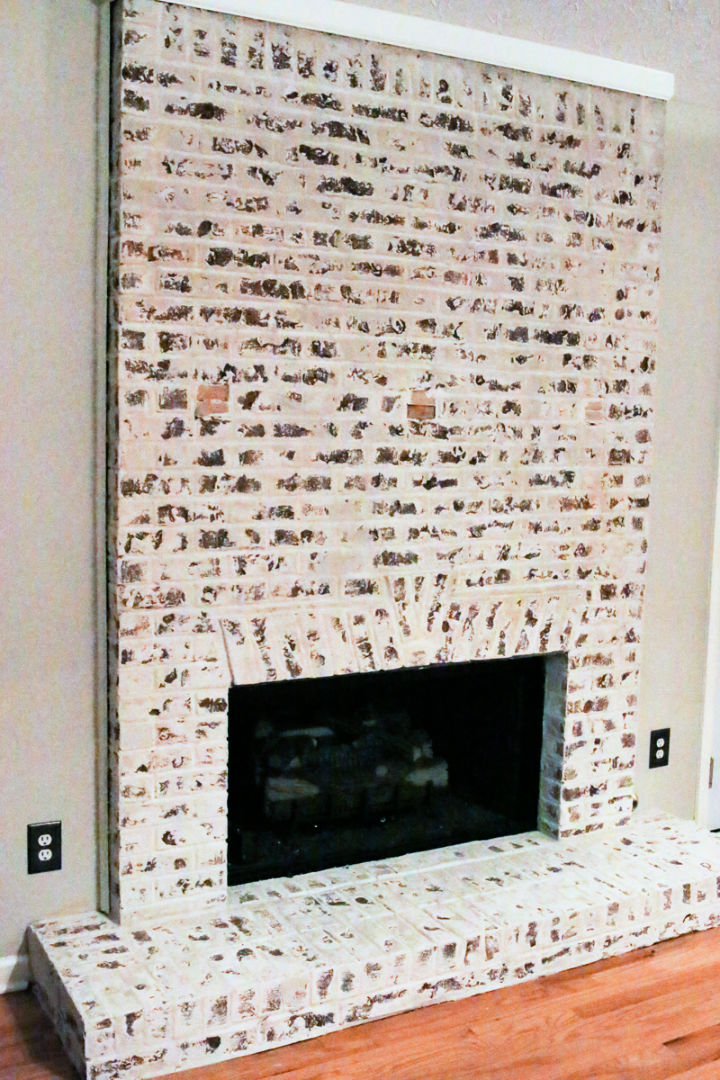 Gear up yourself because you are going to want to renovate your fireplace all by yourself. It is insanely easy to make, especially with these super easy step by step instruction in your hands! Get ready to give your living space a lovely decor redo with this German schmear fireplace, leaving it to look all cozy and pretty! bowerpower
3. German Smear Brick Fireplace
If you are bored of the same old brick fireplace, then its time for a rustic re-do! What's better than a German Smear to go with. Gather supplies including gloves, sponge, knife, drill, trowel, smear paint bucket, mortar, and drop cloth to give your living room a new lovely look.
4. German Schmear Brick Fireplace Makeover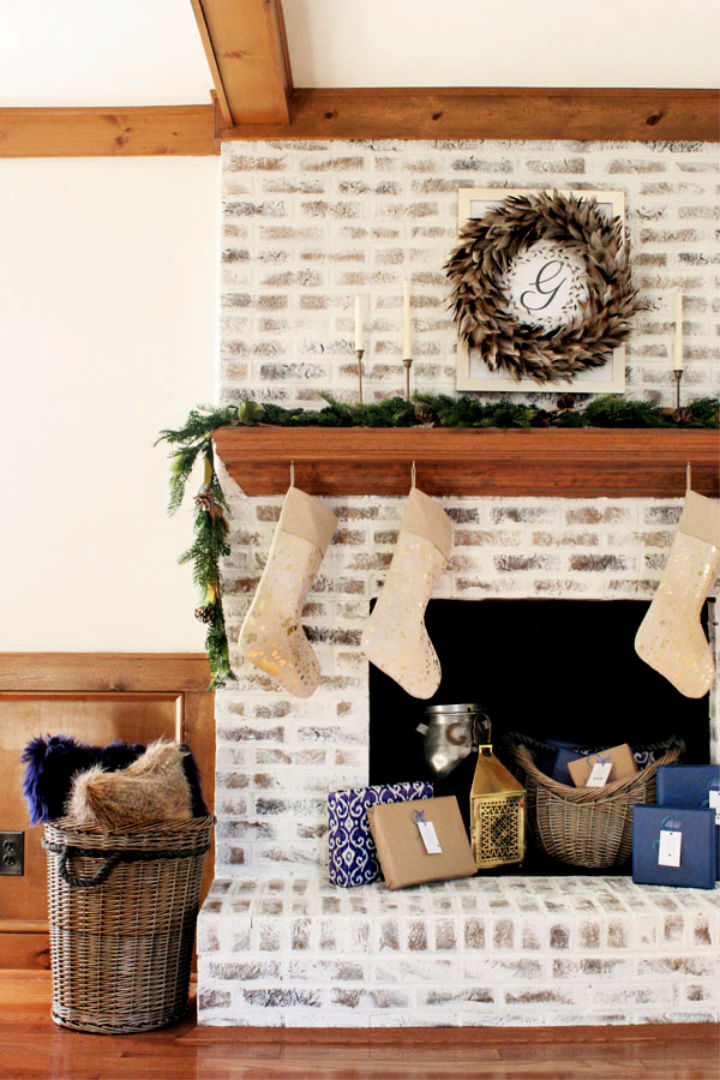 What about brightening up your living or bedroom? How to german smear on bricks? You can do this by giving your fireplace a special treatment. This German schmear brick fireplace makeover is totally for beginners so you can do it all single-handedly. Get all you need to know about a Mortar wash, here. craftivitydesigns
5. German Smear Whitewash Brick Technique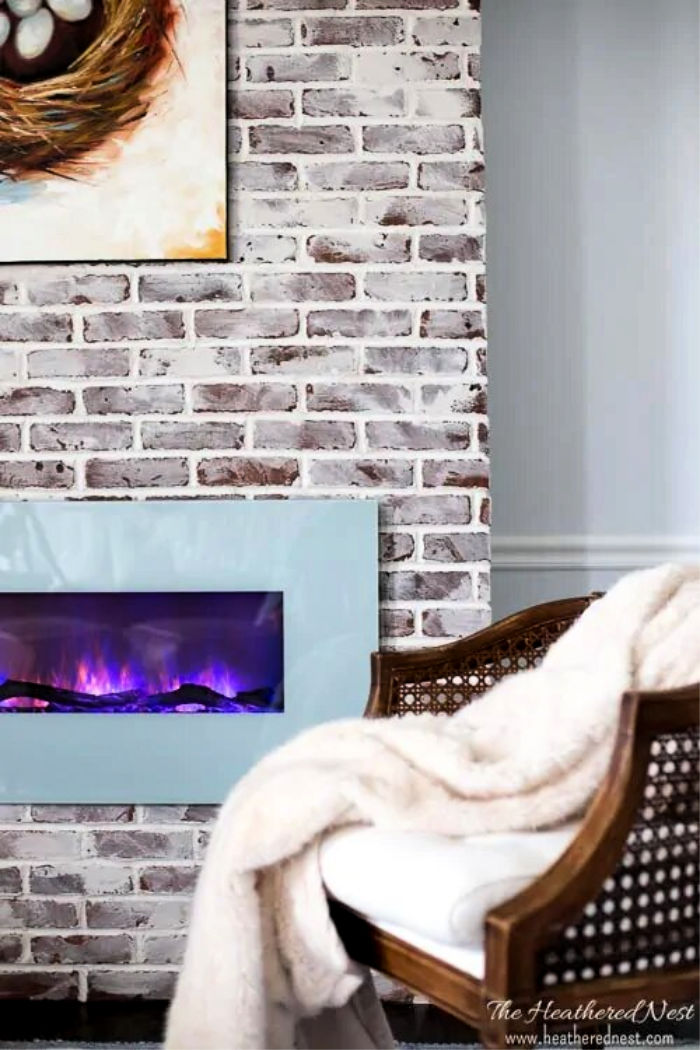 Well, as much as you love the cozy room you will love to remodel your fireplace too! With this German Smear whitewash brick technique, know all the technical details. The supplies you will be needing are a bucket, sponge, stiff brush, nylon gloves, mortar and builder's paper. heatherednest
6. How to German Schmear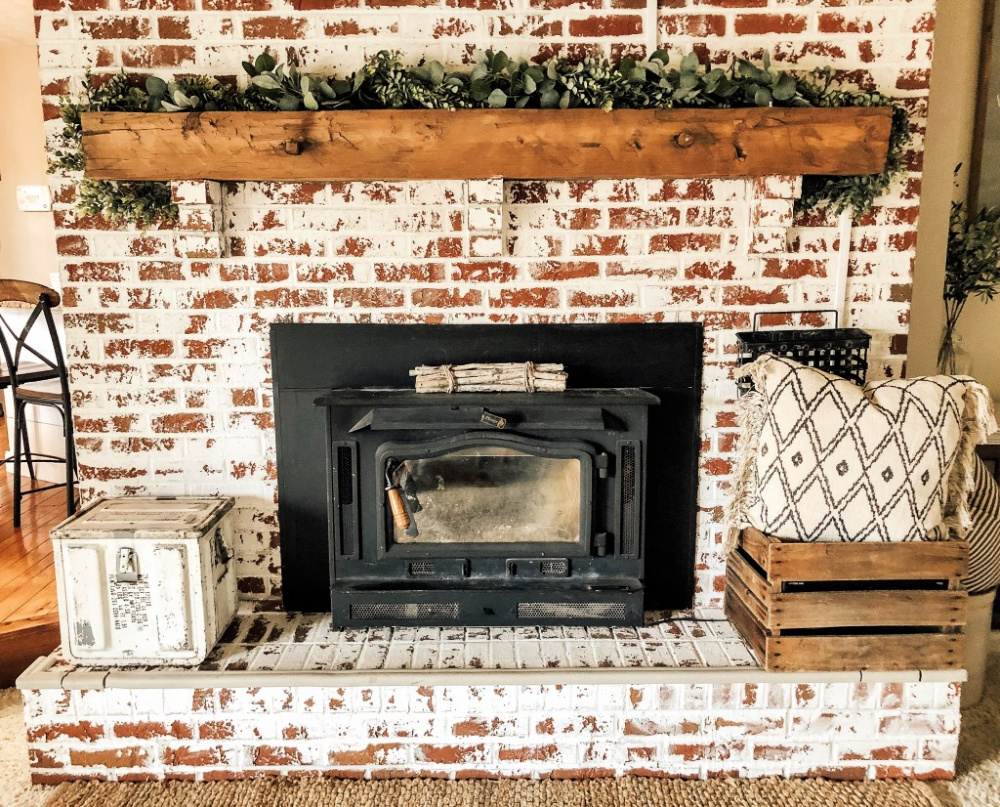 Time to give your old fireplace the new and much cozy rustic appeal. Why not replace the dark carbon with milky white with this German schmear makeover? All you need to have is a few simple supplies and easy instructions to nail this project like a pro. Try it out and enjoy the warmth a bit more! littlenestof4
7. German Smear a Brick Fireplace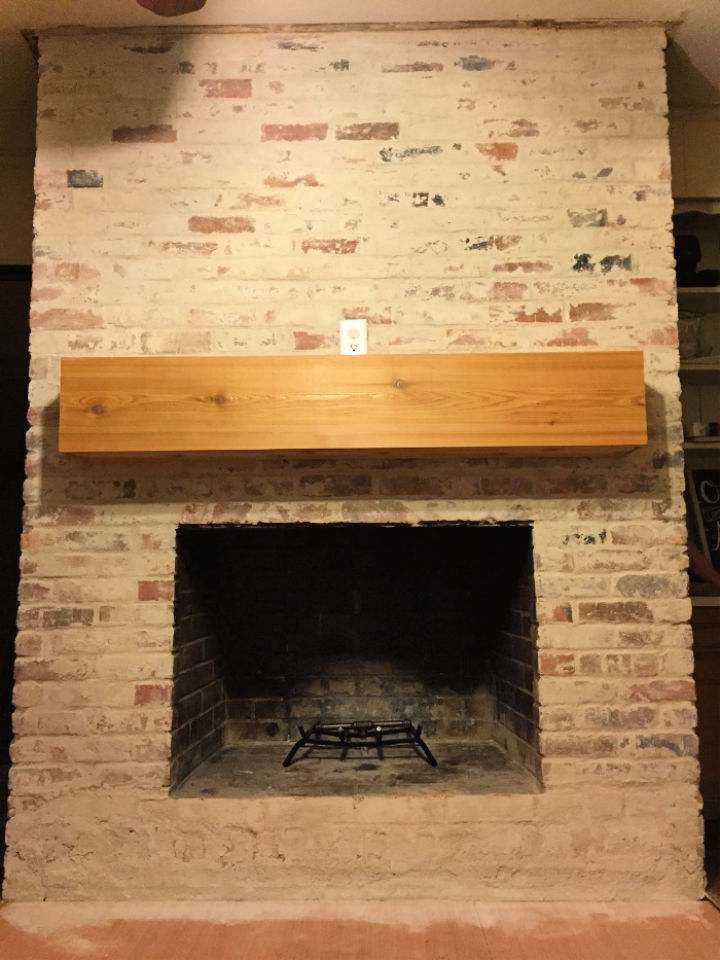 You will certainly fall in love with the new look of your fireplace that you can alter with this German smear brick fireplace project. It is all the magic of mixing up mortar and water in the right amount. Just keep check of the required consistency. thechathamco
8. Gorgeous German Mortar Schmear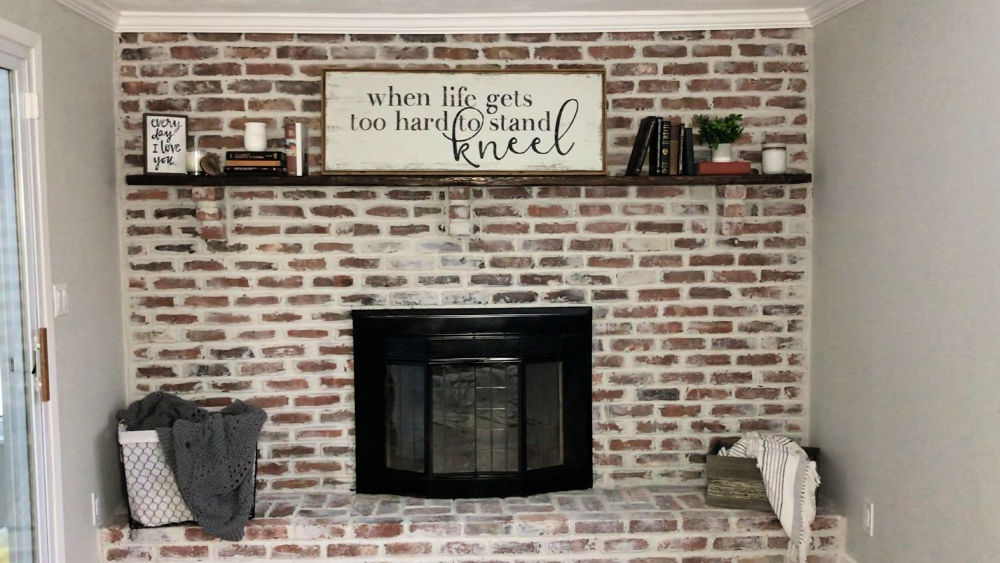 Fireplaces have a special place in every home. Don't they? Adding more warmth and coziness to any room! Give your fireplace this German schmear makeover by following the video or picture tutorial. Collect your supplies and get started! hometalk
9. How to German Smear Your Brick Fireplace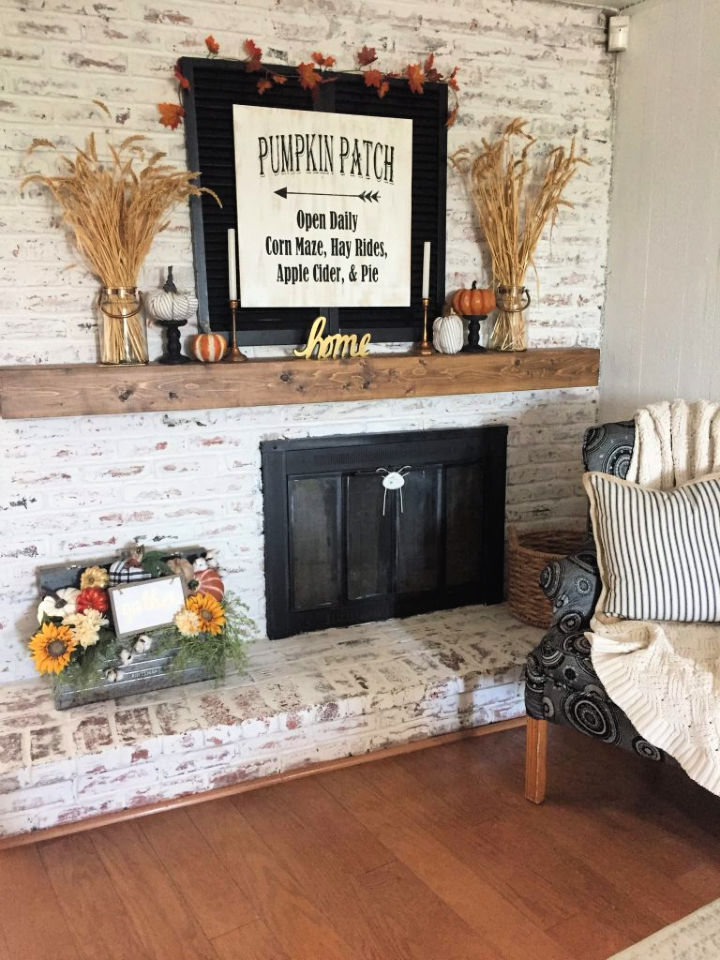 Learn how to give your fireplace the german schmear makeover! Every house has this family magnetic force that is usually the living room and the fireplace. So beautify it and let it be super-cozy! After watching the video you will find out how super easy and cost-effective this project will be. Give it a shot! mommafromsc
10. Faux German Smear Fireplace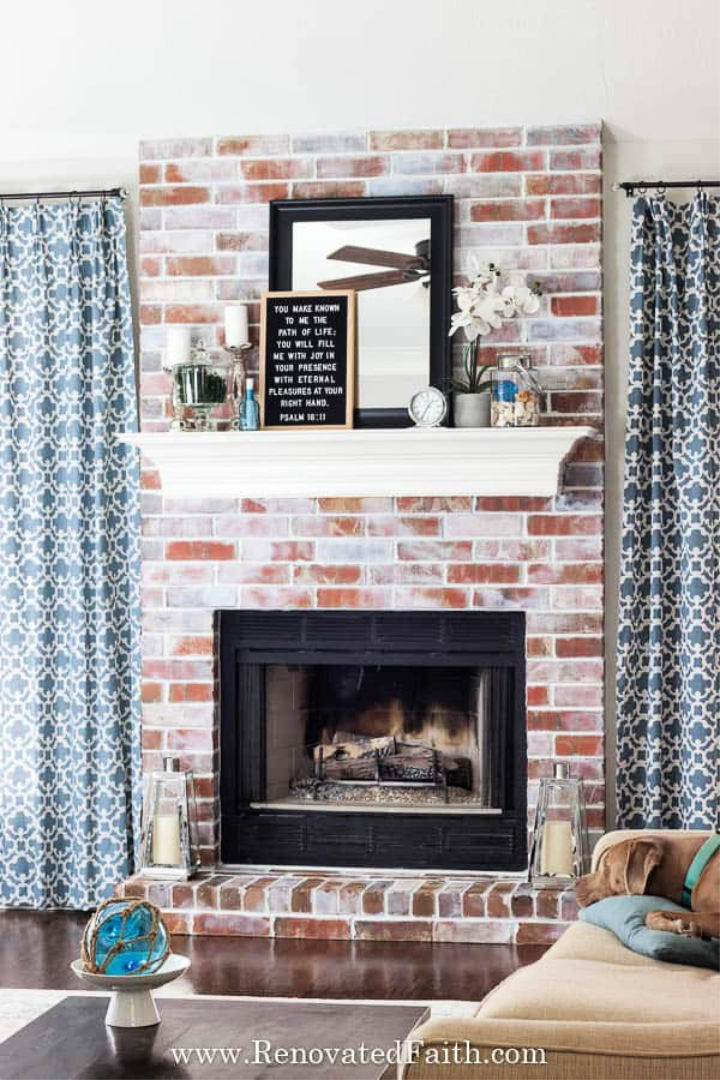 This faux German smear fireplace will transform your home beautifully and give it tons of character and texture. Decide if you want a simple, translucent or a rather heavy German schmear look? Choose your type of look and dust the bricks first before getting started. renovatedfaith
11. Easy DIY German Smear Fireplace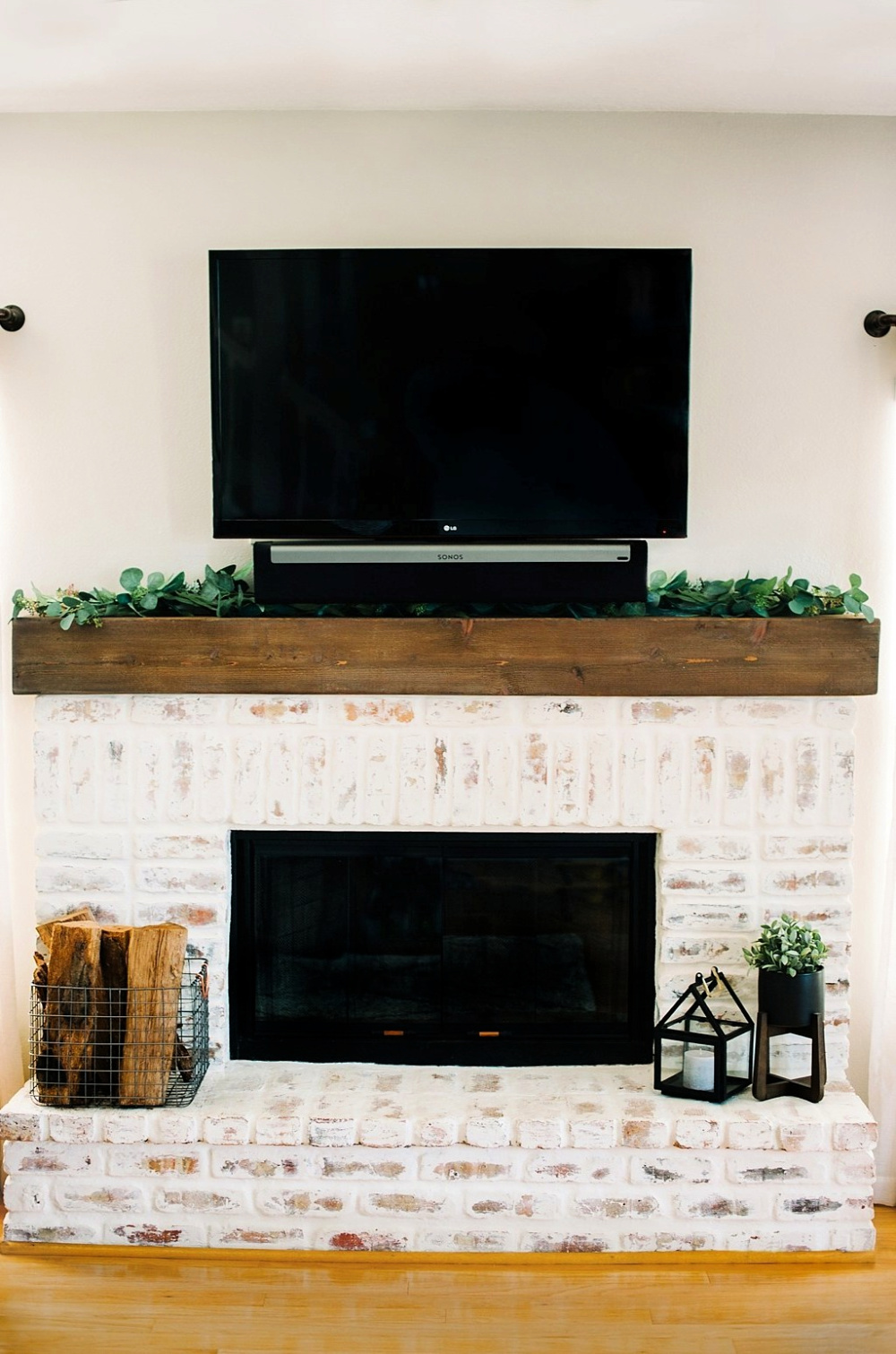 With Drift And Dwell, learn the easy way to give your brick fireplace the charm it needs. You will need materials like a bucket, mortar, sponge, trowel, gloves, brush and concrete mixer to go. Start by wiping down the bricks first with a damp cloth to get rid of any dust. driftanddwell
12. German Schmear a River Rock Hearth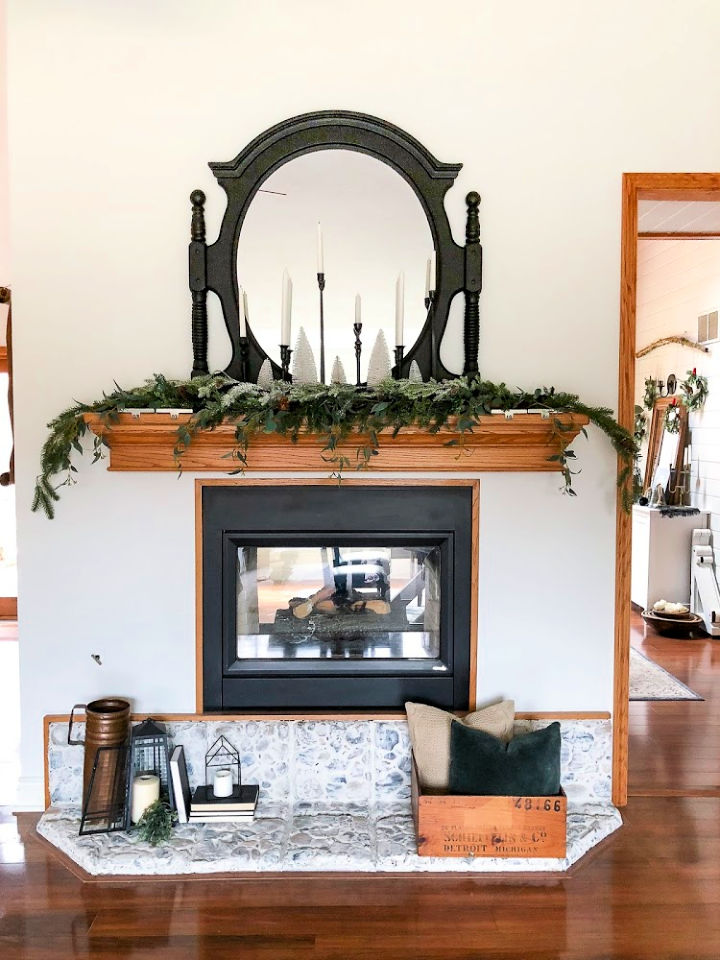 Make your fireplace a fancy one with this German schmear- a river rock hearth project. The tips and tricks to cap this project all are pretty simple to understand. Moreover, to start this german smear stone project you will need materials like a sponge, bucket, trowel, mortar, towel, and painter's tape. graceinmyspace
13. Affordable German Smear Fireplace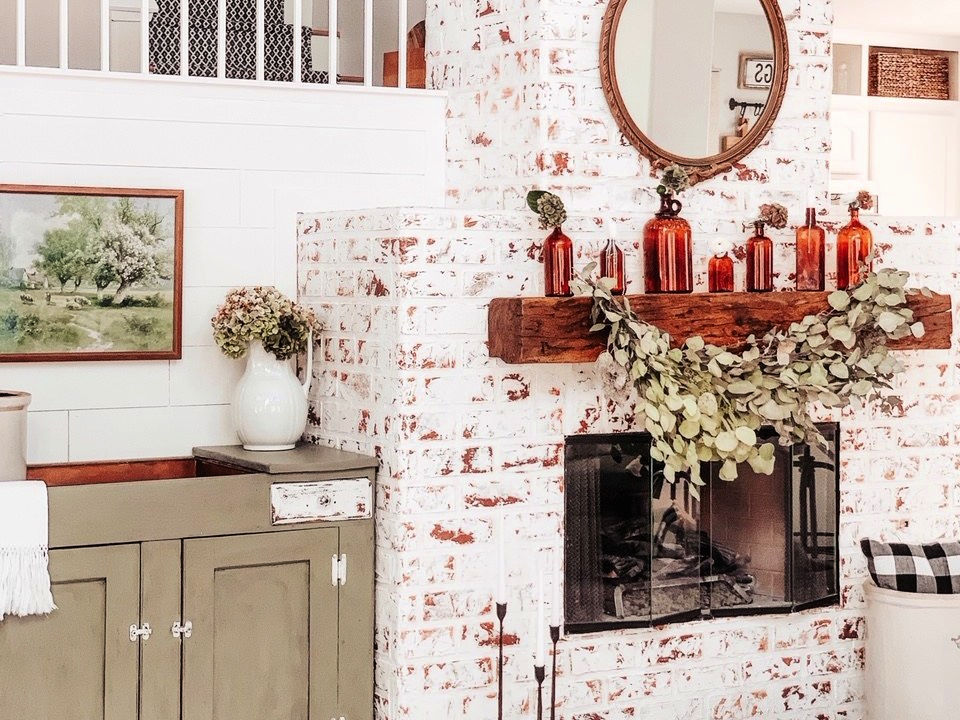 Are you looking for an easy way to upgrade your fireplace? Here, is an amazing way to do so all by keeping your budget in check! This German schmear fireplace is going to add so much elegance and character in your room that you will literally think why did you get there such late! fiddleleafblog
14. German Smear Brick Fireplace Plan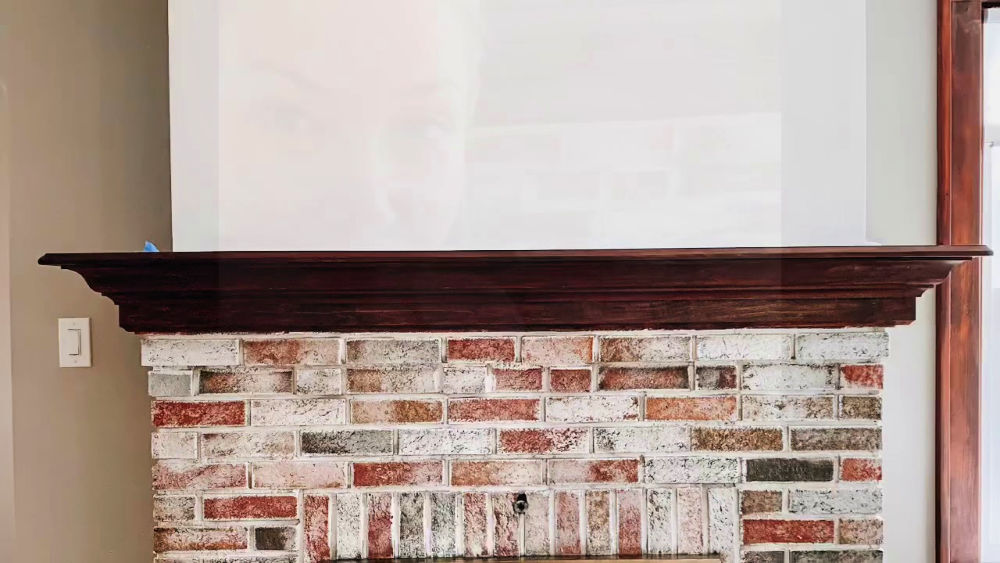 Get the ultimate German smear brick fireplace plan for your place! This plan is quite easy and you can get done within just an evening. The details are mostly around the corners that can be taken care of using a sponge. Learn those details in the link below. youtube
15. Faux German Schmear Tutorial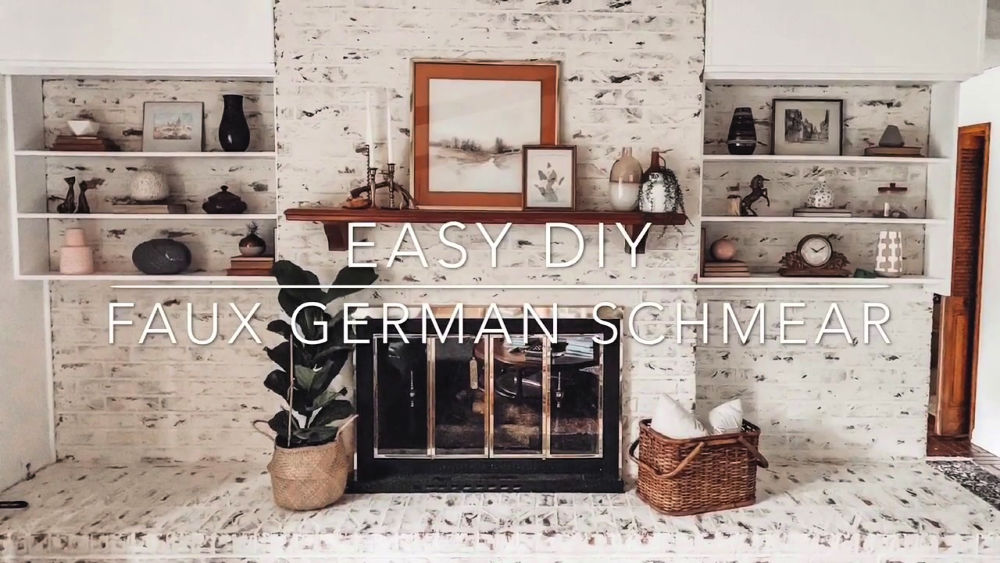 The idea of refurbishing your fireplace into this faux German schmear is fairly challenging. This one is quite a less messy technique. You just need two magical supplies including joint rubber spatula and joint compound youtube
Conclusion:
With these 15 amazing german smear fireplace ideas to give your ordinarily boring fireplace, the perfect German schmear fireplace appeal, you can surely do wonders with your decor! It does not require a lot of hands-on the deck neither it is too difficult to give this perfectly rusty makeover to your place. We bet, you are going to love working on these.
Related Decor Ideas