What's more fun than a sponge ball game? Sponge water balls fight. Yes, that's right! Summers are all about making some more happy memories while enjoying with your family at your side. In a nutshell, what is summer fun for kids, really? Well, for my little muffins, it's all about a bucket of water and anything that goes with that. So, in our house, summers and water splashing go side by side! This is when I came across this sponge balls water fun idea. Ever since my kids are going crazy playing with these.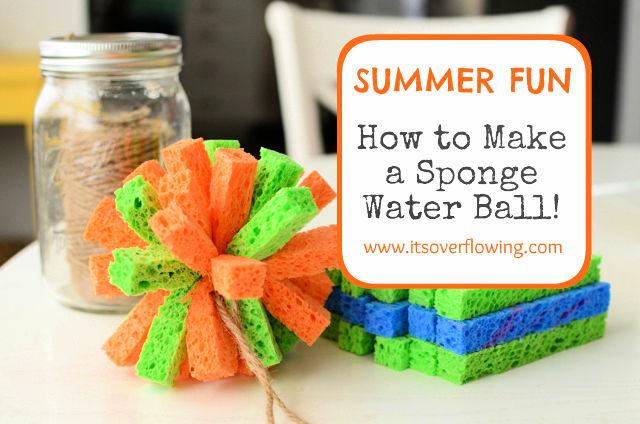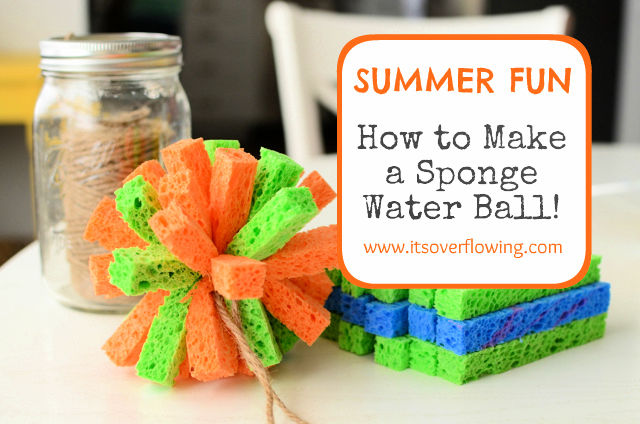 Every house has a pack of sponges in it. I mean, it's a constant in our grocery list, right? So how about we whip up some sponge balls out of these? Learn how to make sponge balls at home? All I did was score the best, also known as a cheap sponge deal of a pack of 9 in just 2.99$. What a catch, right? *grins* Now let me walk you through the step by step guide. It's pretty easy and breezy to make a sponge ball if you do exactly as I did it!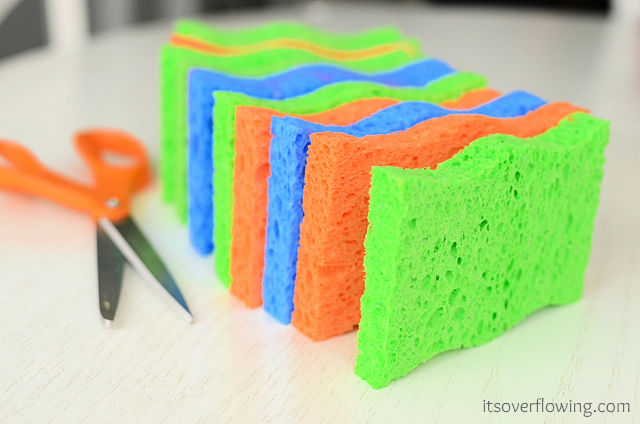 How to Make Sponge Balls
Gather your supplies: Gather around these supplies, and I would suggest a camera to record all the fun you and your kids are going to have while making these! All you need is these 3 easily available supplies and, of course, a water splashing bucket.
Sponges
Scissors
Jute string
A bucket full of water
Cut the sponges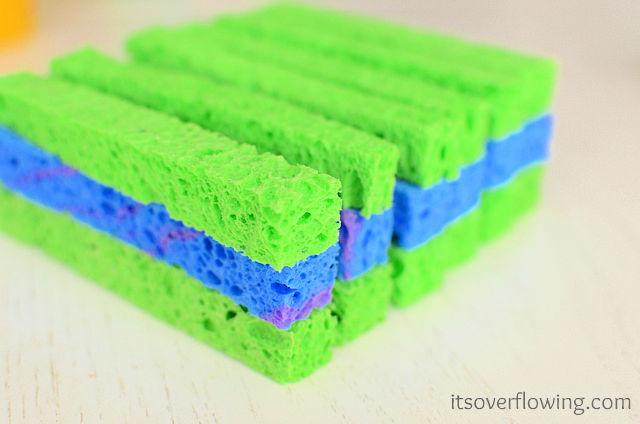 Now that you have got all the required supplies in one place, it's time for some chop-chop. I would suggest using different colors of sponges as that would definitely multiply the fun! You know how it is, kids love colors, and a bright-colored sponge ball sounds more fun than a solid colored one. So I gathered these 9 different colored sponge balls placed them vertically.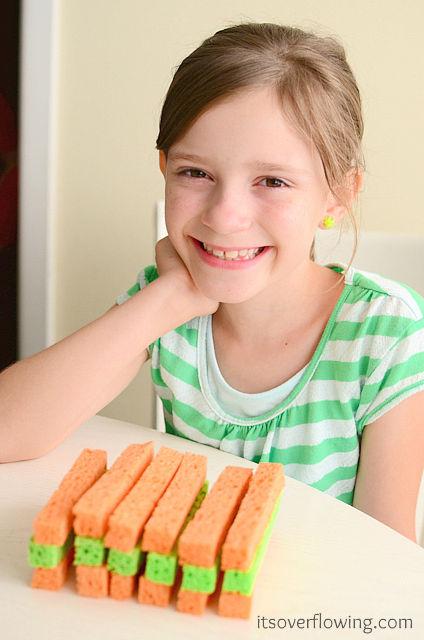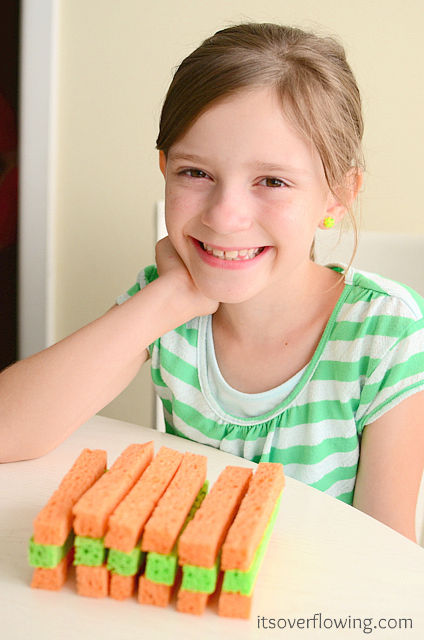 After that, I cut each of them longitudinally or lengthwise in 3 pieces each. My aim here was to remove the wavy portion at each side. So, it looked neat straight striped like this:
Place the stripes in order
Next, I placed each of the stripes above one and other forming a 3 tier look, just like in this picture below. You can simply just mix and match some colors as you like. Make six layers just like this with each layer comprising of 3 pieces above one and another to DIY sponge balls.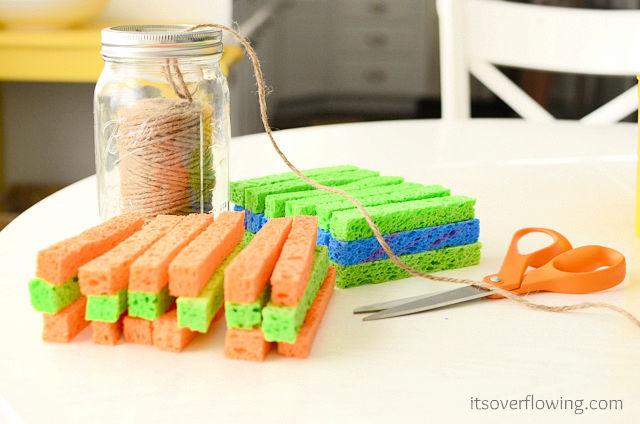 Time to tie the strings
This is super easy to do! All you have got to do now is put a piece of jute string at the sponge layers' bottom center. Then just wrap the string around them and pull it tight, so they don't get loose. Make sure to tie a double knot!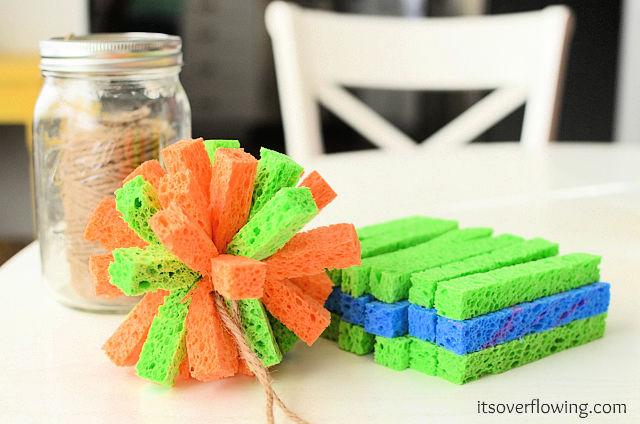 Here goes your sponge ball summer fun splash!
Enjoy Sponge Balls non-stop!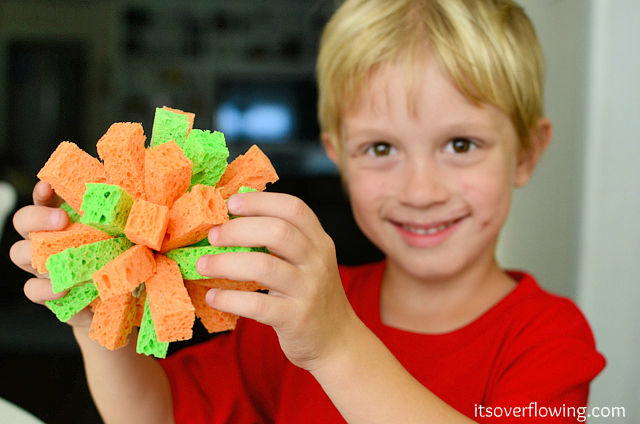 My kids have been having their sponge ball water fight for over a week now. And promises have been made to let the party go on for the entire summer long. Honestly, I have got no reservations either. I find this combo of sponge ball and water bucket a win-win for my kids and myself. I hope you completely learned about how to make water balls.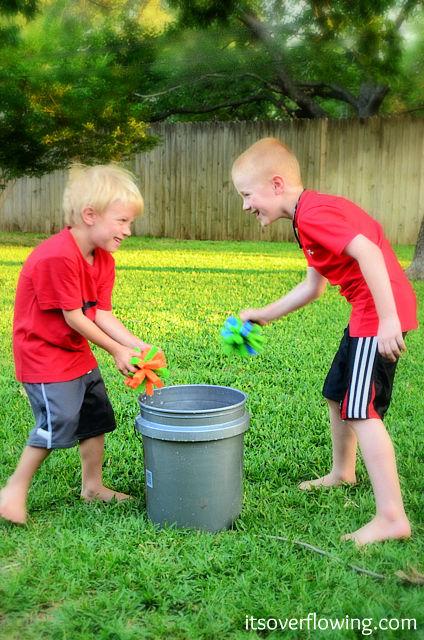 So, if you have been searching or looking for some harmless, less messy, and kind of packed with some learning games for summers, here's your clue. You will love making these DIY sponge balls. They are not only oh so easy to make but also much, much economical than other water games. Isn't that just right? Happy summers!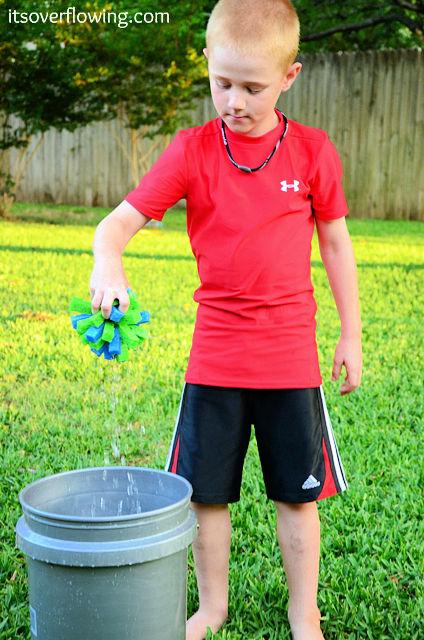 Non-stop Running, Laughter and LOTS and LOTS of Water Bombing!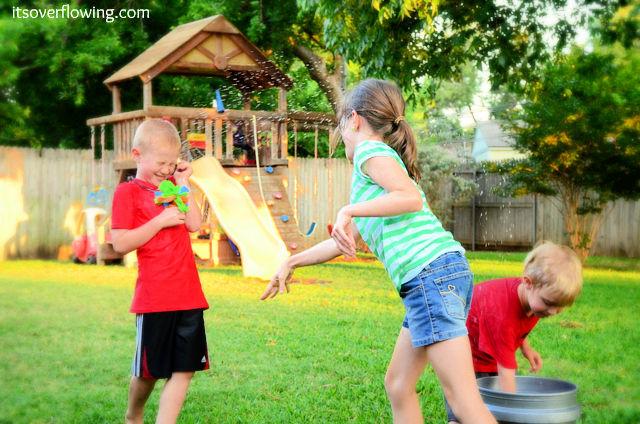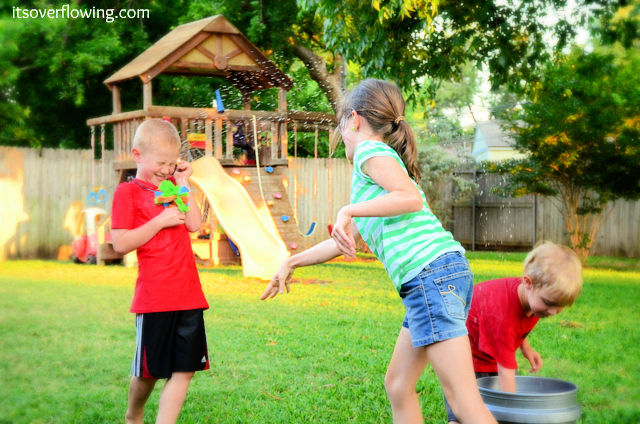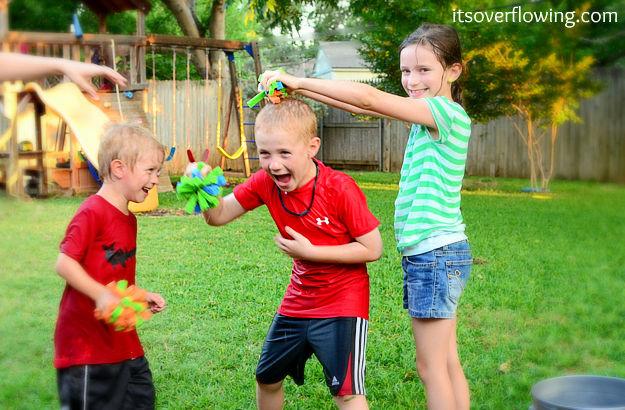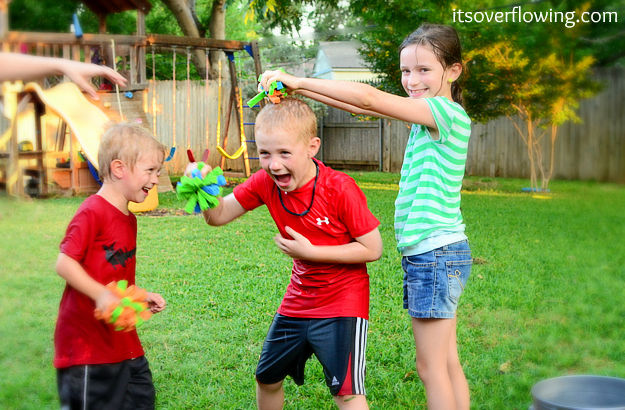 Way better than a water balloon fight…and the cool thing… the battle will continue all Summer long…they've already made me promise they can do it all over again tomorrow! TOTAL Summer Water Fun!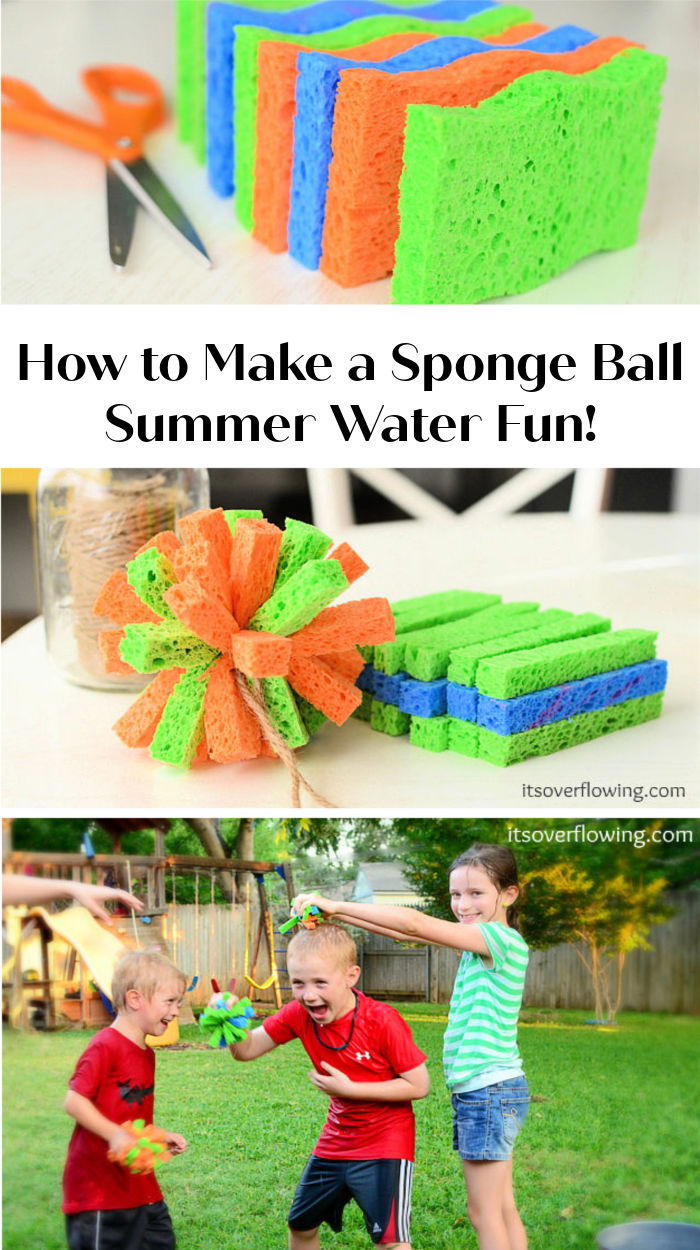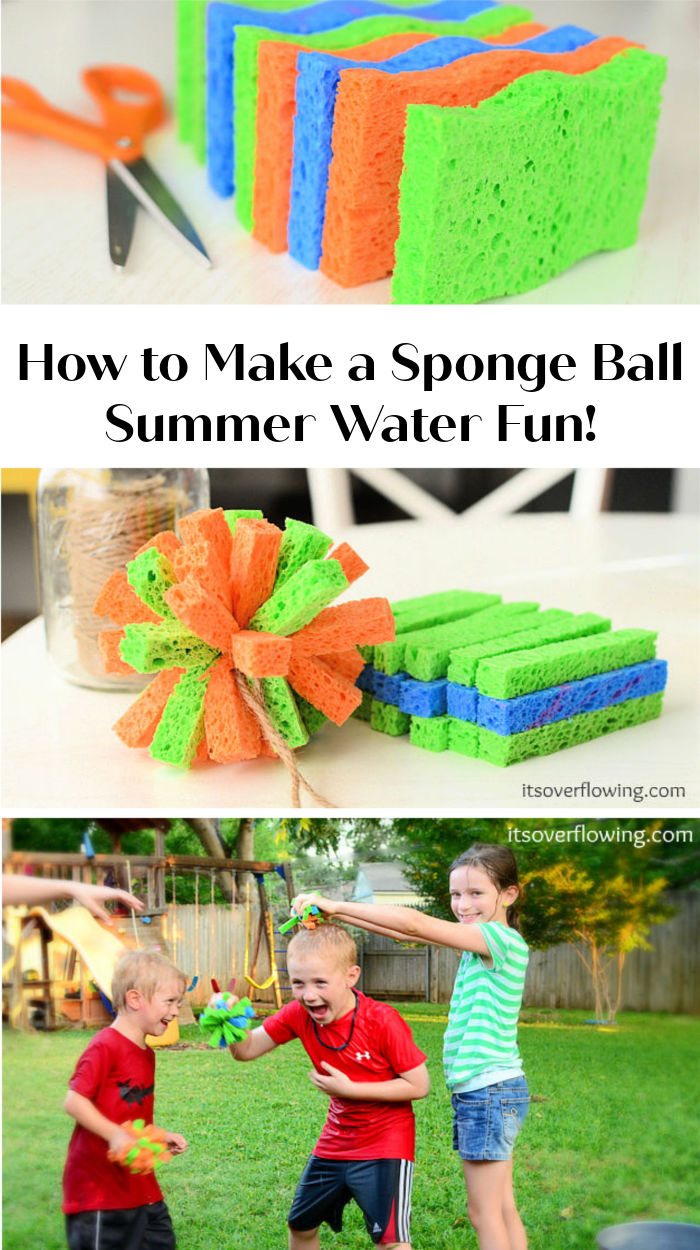 Related Kids Crafts: