Most of our fathers don't get proper recognition for their love and sacrifice in our upbringing. In every phase of our lives, we found our fathers supporting us. They were right beside us even in our toughest times.
Everywhere in the world, Mother's day is celebrated with much hype by everyone. You bring cakes and gifts for her to show your gratitude every year. That's why your father also deserves a beautiful and thoughtful gift from you coming this father's day. An excellent way to show your gratitude for this father's day can be a DIY gift hamper full of some amazing things.
So here're ten beautiful DIY father's day gift hamper ideas that you must try to impress your father.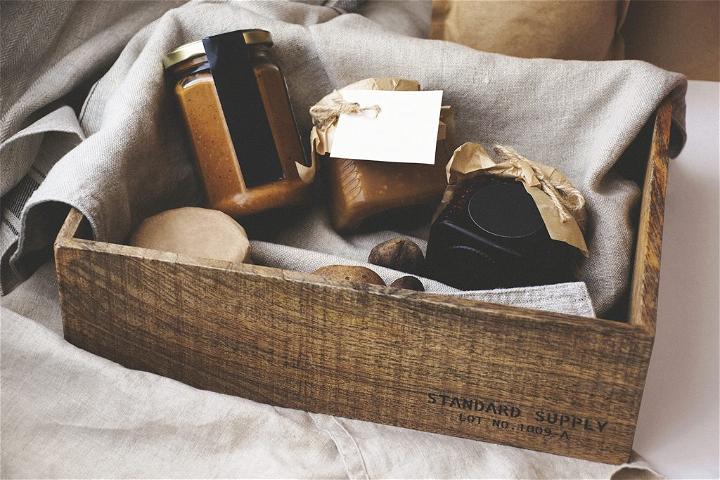 1. DIY Coffee Hamper
While making a DIY gift hamper for your father, always remember to include the things he loves the most. For many of us, the whole day seems incomplete without a cup of hot coffee. If your father is one of those people who love coffee, go for a gift hamper full of coffee ingredients.
You can easily make a DIY coffee hamper but you have to be selective about the things that you want to add to the gift basket. Father's Day hampers can be modified to add more value by including the right products to impress your dad.
First, try to find your dad's favorite coffee beans. Then you can add those to the gift basket. You can also go for a variety of coffee beans that your father might like. Coffee brewers play a key part in making amazing coffee. There are several types of coffee brewers available in the market.
You can add one to the gift hamper according to budget and preferences. Besides, a cherry on top would be a coffee mug with a name or picture of your father. You can also print a family photo into the mug to remind him of great memories.
2. DIY Grooming Care Hamper
Men's grooming is essential, although it is still highly underrated. But a pamper hamper couldn't hurt, right? Your father also needs adequate grooming care to look handsome and ageless. Sometimes a great grooming experience can cheer up your father's mood. So a great DIY hamper idea would be a grooming gift basket for your father.
First, try to include the basic gift hampers like shaving kits, trimmers, soap, shower gel, etc. You can also use things like hair gel, shampoo, and toothbrushes for adding more items. Most men love a good after-shave, so try to include your dad's favorite after-shave into the DIY gift hamper.
3. DIY Gardening Kit Hamper
Gardening can be a great way to relax your mind along with some physical exercise. If your father loves to spend his free time gardening, a great DIY Father's day hamper would be a gift basket full of essential gardening kits.
The advantage of a gardening gift hamper is that you'll be able to provide all the necessary tools that will immensely help your father maintain his beautiful garden. Another thing is, that most of the gardening tools are quite cheap so you get to include a wide variety of gardening tools.
While choosing the items to add to the gift hamper, select those which are crucial for gardening. Watering cans, harvesting baskets, and plant pots are ideal items to include in the gift baskets. You might include a book or magazine containing gardening tips that'll help your dad.
4. DIY Breakfast Gift Hamper
Everyone wants to start the day with a tummy full of delicious breakfast. Many people find a healthy breakfast as an instant mood changer. So start father's day by making an amazing DIY breakfast gift hamper for your dad. Choose your dad's favorite breakfast items to add to the gift basket. You can also add berry preserves, muffins, bread, and a wide collection of jams. If your dad loves donuts, You can check out some easy homemade donuts recipes to surprise your father.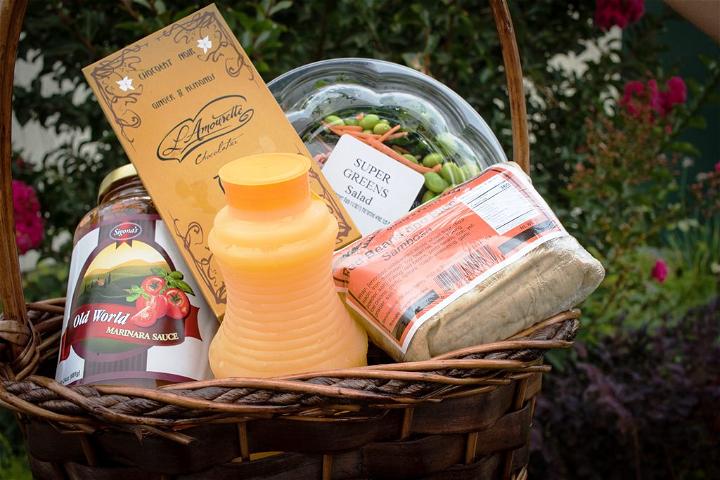 5. DIY Baked Goods Hamper
A gift basket full of delicious baked treats can be the sweetest father's day gift hamper. If your dad loves baked items, the delightful taste of baked goods can please your dad instantly.
If you want to choose baked goods to add to your gift hamper, first choose popular items like cookies. There is a huge collection of cookies you can add. Your father might like cookies like fudge brownie cookies or peanut butter cookies. Add these cookies if you have the budget.
There are also some great healthy cookies like oatmeal-raisin cookies that you can add to the gift basket. You also have the option to add different kinds of pies and cookies. This gift basket can easily be shared with other members of the family and all of you can have a great time enjoying these delightful treats.
6. DIY Floral Hamper
Giving flowers to your dad can be a great way to show your love and respect for your dad. A nice collection of beautiful flowers can instantly melt your father's heart. You can go for a DIY flower bouquet to show your gratitude towards your dad this father's day. The biggest advantage of a DIY floral hamper is that you can use all your creativity and imagination to design this bouquet. For a father's day bouquet, you can choose flowers like Dahlias, Wax Flowers, Lisianthus, Tulips, etc.
Another important part of making a DIY floral hamper is that the packaging should be top-notch. Make sure to make the packaging aesthetically pleasing.
7. DIY Car Wash Hamper
If you helped your dad with car washing, then you must know that it can be a tiring job. Since your father is getting older, it must've become more difficult for him to do this all by himself. Giving your dad a hamper full of car washing kits can be a thoughtful father's day gift. It will make his car washing a lot easier and simpler. Plus, he'll think of you every time he washes it!
You can add a wide variety of multipurpose cleaning products like rugs, brushes, buckets, and other car washing tools to help your dad do the washing. Because of technological advancements, newer tools will take less effort and time for car washing. So you can make a gift hamper that not only please your dad but also make it easier.
8. DIY Fruit Hamper
If your father is a health-conscious person, a perfect father's day gift can be a fruit hamper. Fruits are a healthy option for people of all ages. It has amazing health benefits, as we all know. So, a fruit gift basket for father's day makes perfect sense. You can make a beautiful basket full of your dad's favorite fruits. You can also choose fruits that are rare, of source them from organic farmer's markets. They are always better than store-bought ones!
For the fruit gift basket, at first, make sure to use a container that doesn't damage the fruits' quality. There are different types of fruit containers out there. When choosing a fruit basket, an ideal option can be baskets made from wicker.
In the fruit basket, start adding tropical fruits because they have the highest taste and vitamins. You can also add fruits like apples, bananas, pineapple, etc. To add variety, you can include kiwis, strawberries, and other exotic fruits.
9. DIY BBQ Hamper
Most fathers enjoy a barbecue party, especially during summer. Your father must also love a get-together to enjoy the moment with family and friends. Father's day can be a great occasion for celebration. So you can help him enjoy this special occasion with a Bbq gift hamper.
For starters, you can add a variety of barbecue tools like grilling supplies, barbecue sauces, and so on. Since father's day is all about making your dad happy, a barbecue gift hamper can be just the thing you need to put a smile on your dad's face.
10. DIY Candy Hamper
Like many of our dads, your father must also have sugar cravings. You can surprise your dad with a basket full of your father's favorite candies. A great way to please your dad this father's day can be a DIY candy gift hamper.
The most important factor in making this gift hamper is the proper choice of chocolates. There is a huge number of chocolates that you can choose to add to your gift hamper. But always focus on the preferences of your father. You have to figure out which kinds of chocolate and candy he likes the most. Then add them to the gift hamper. Choosing a glass jar for the gift hamper container can increase the aesthetics of the gift basket.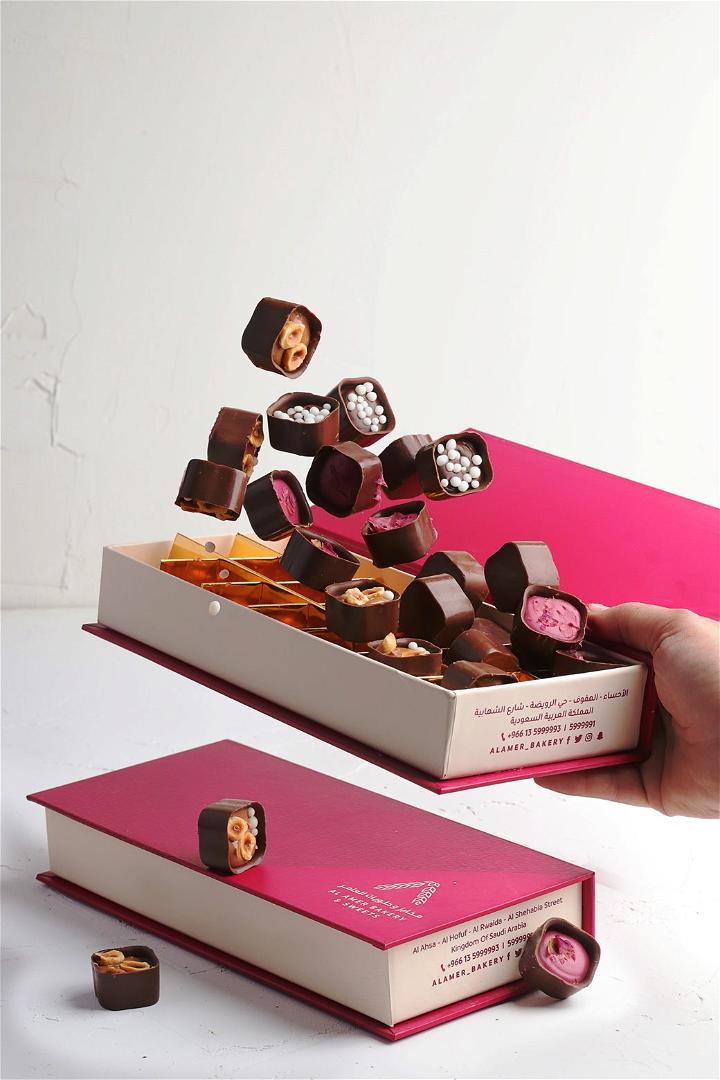 Conclusion
Of the biggest specialties of father's day hampers is that you have the freedom to design a gift basket with creativity, love, and effort. These above-mentioned gift basket ideas will surely help you design an amazing gift hamper to celebrate Father's day in style.
Let us know how you created your DIY gift hamper in the comment section!