Every happy childhood memory involves getting donuts from the bakery, right? Why not bring those happy memories back while you are adulating with these 15 super delicious homemade donuts recipe? Have you ever passed by a bakery or perhaps grabbed your coffee and couldn't get your eyes off those scrumptious donuts? We bet all of us have been there. But well, you just can't go and buy donuts for many reasons! A tight budget, the fact that you are, in fact, a vegan or they are out of Nutella donuts. The good news is that we have rounded up below the super scrumptious collection of donuts! They can be chocolate or no chocolate. Simple or filled with oozing Nutella or simply rolled in sugar.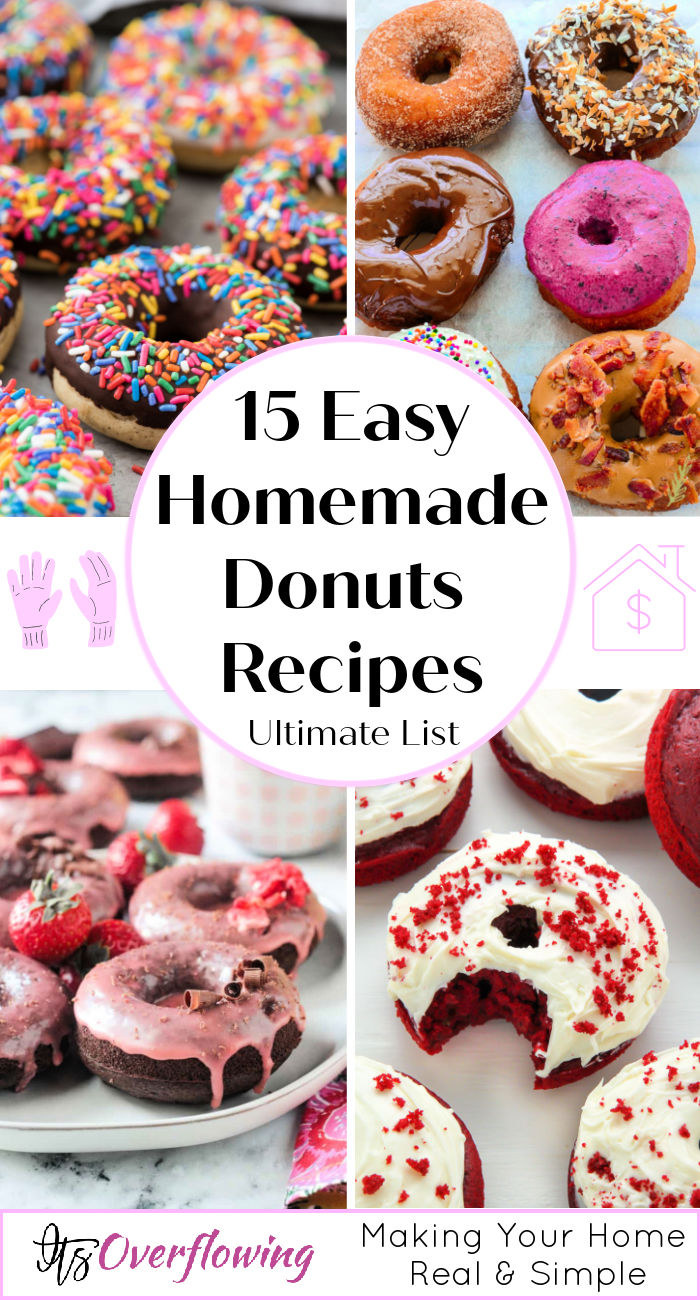 We understand everyone has a sweet tooth! And not taking care of that can make anyone turn grumpy! If you have been looking to be the best mom, the most awesome aunty, or the hit neighbor, these homemade donuts can fit into any occasion! Make our mini chocolate donuts for your nephews, nieces, or kid's playdates. Pack a box of our Nutella stuffed or Krispy Kreme donuts for your new neighbors as the delicious house warming gift! Bring back your own childhood memories by trying our grandma's homemade donuts recipe. So, grab on to your baking spirit, and let's start whipping up some delicious donuts.
1. Baked Vanilla Donuts Recipe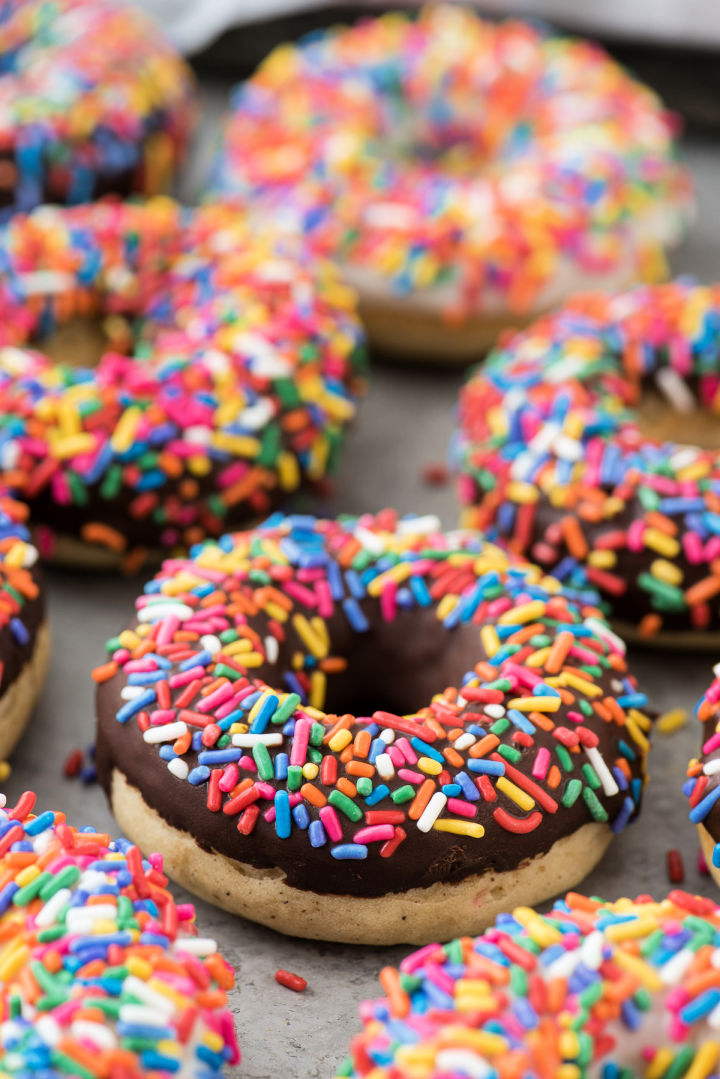 Name anyone who can say no to donuts! A delicious, scrumptious, and a good looking donut is all that one wants on a dull day! These baked vanilla donuts can be made using all-purpose or gluten-free flour. These fluffy and delicious donuts can a perfect cheat day breakfast! Get the complete list of ingredients here. thefirstyear
2. Baked Chocolate Donut Recipe
Check out these delightful looking uber delicious and glazing homemade donut recipe! Donut pans are the ideal pans for baking donuts. They can be found easily online or in stores. You need sugar, all-purpose flour, cocoa powder, baking soda, powder, and a few more ingredients. ihearteating
3. Grandma's Best Homemade Donuts
Can you remember how delicious donuts your grandma used to make? Everyone has one of those memories! Relive those by making the same grandma's donuts again. These are deep-fried using oil, and the complete recipe can be found here. Quick, exciting fact, it only uses one egg! bunsinmyoven
4. Nutella Filled Donut Recipe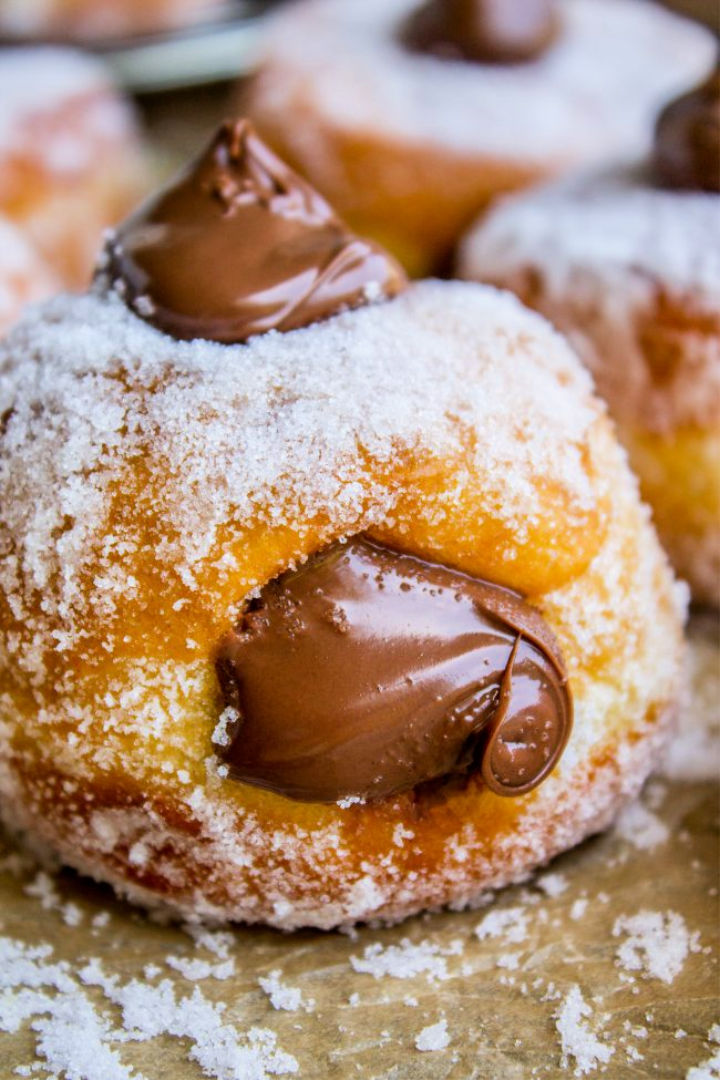 We bet no one can say NO to Nutella and especially when it is paired with some Nutella filled donuts! What a mouthwatering combo, right? It's pretty simple! You make the dough first and then raise them in the oven first! Later fry them in the pan using oil, poke in some Nutella and roll them over in powdered sugar! thefoodcharla
5. Easiest Cake Donut Recipe Ever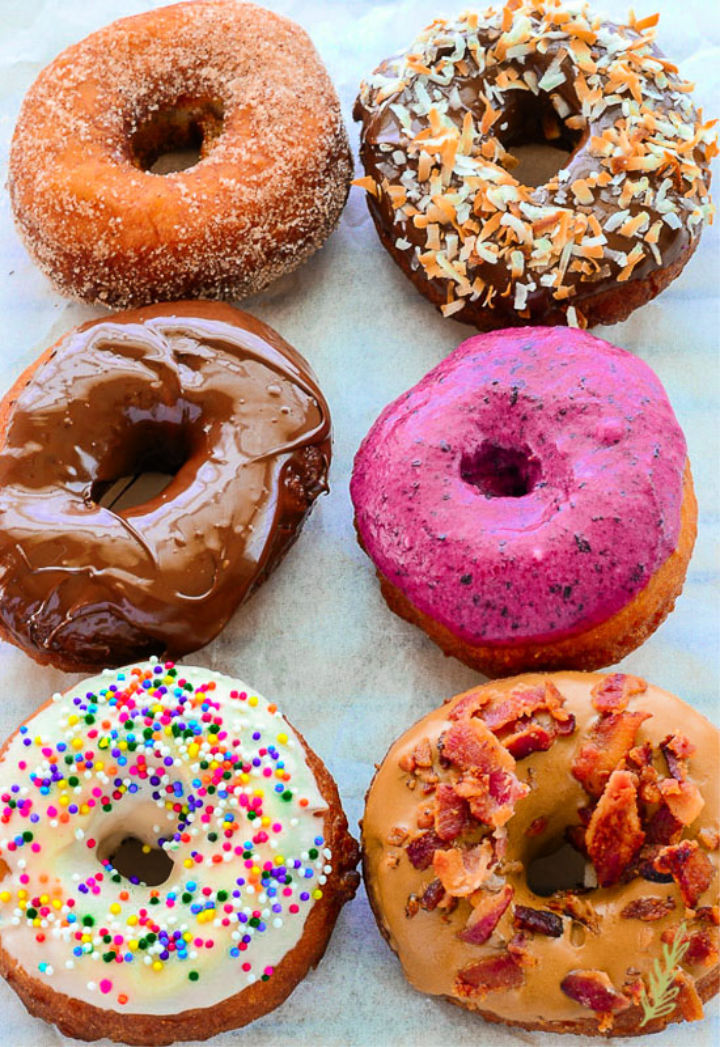 Sure, every birthday is incomplete without a cake! But why not make things different this year? Check out these super delicious looking donut cakes recipe. It has six different donut cake flavors. Start by mixing the dry ingredients separately first and then whip up the wet stuff. senseandedib
6. Krispy Kreme Doughnut Recipe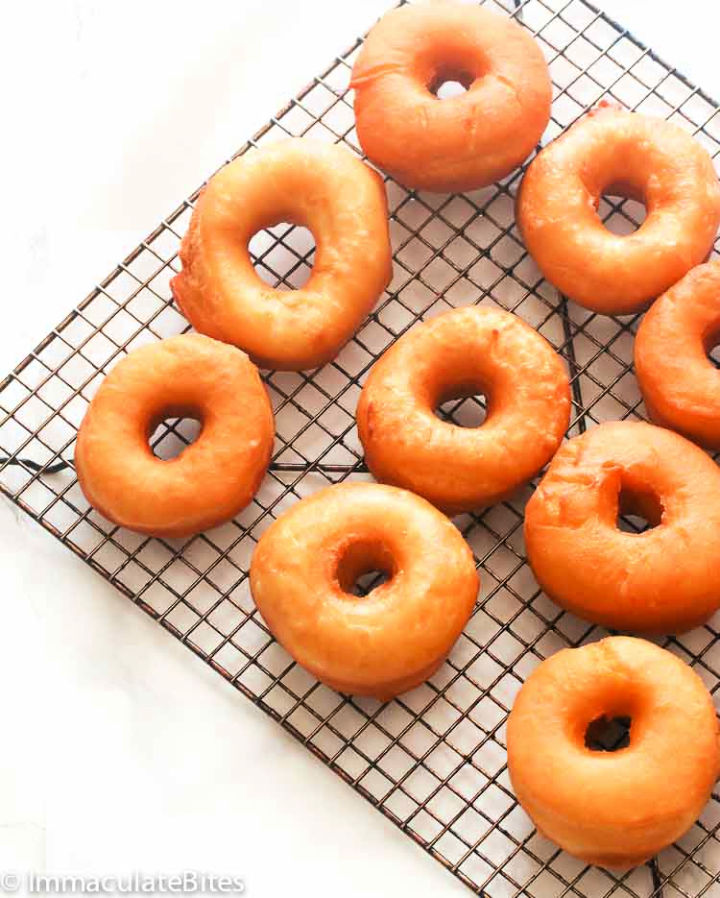 Not everyone loves the soft donut taste! Make them a bit crispy instead of this Krispy Kreme donut recipe. They will taste as good as the store brought donuts! Plus, they are so light and fluffy glazed with vanilla flavor. africanbites
7. Homemade Donuts Recipe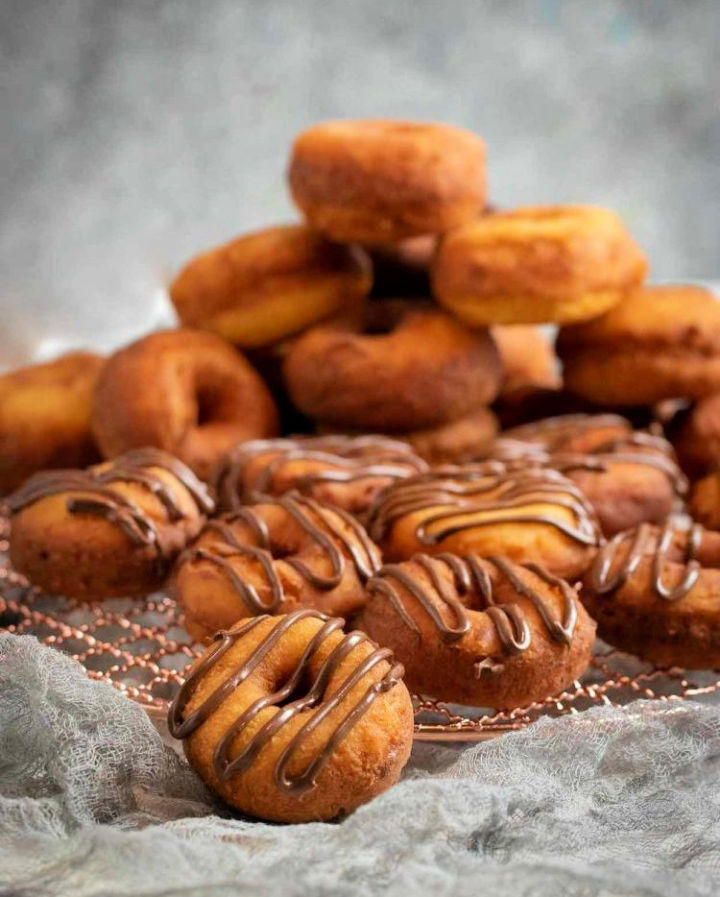 Perhaps eating a whole donut can be a guilt charger for some of you! So, why not whip up these teeny tiny and mini donuts. These have to be deep-fried in the temperature ranging from 350 F to 375 F! You need some full-fat ricotta cheese, granulated sugar, egg, vanilla extract, baking powder, all-purpose flour and Nutella for the glaze. valentinascorner
8. Pioneer Woman's Glazed Donuts Recipe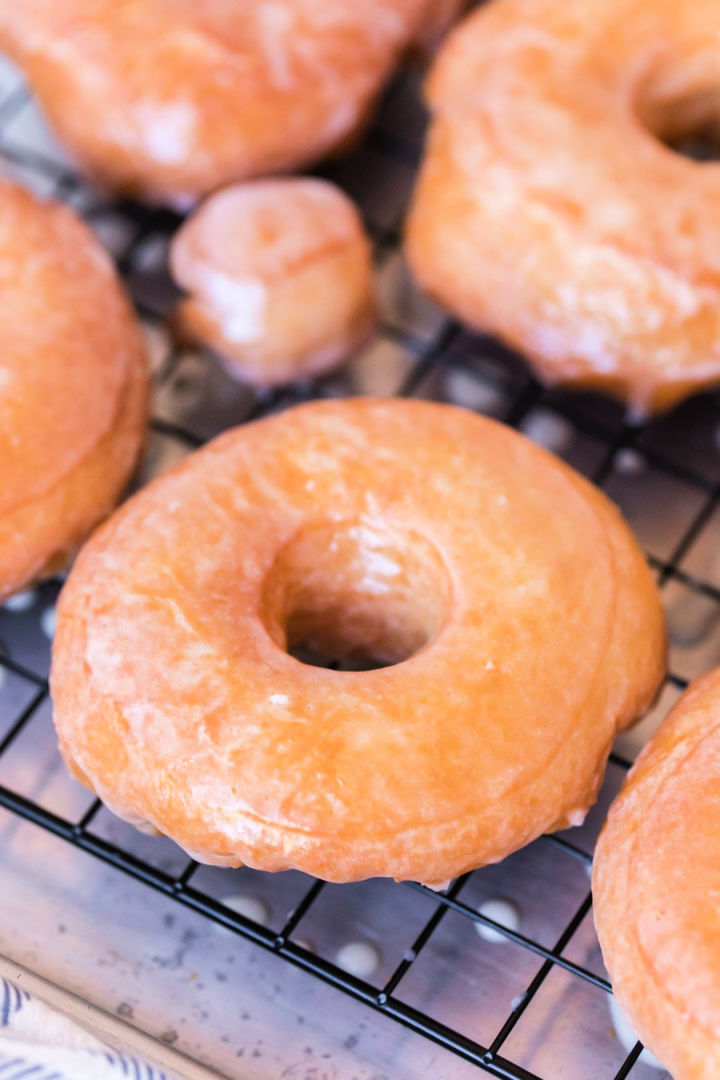 Brighten up your mood on any sad day by whipping up this homemade donut recipe! The delicious-looking glaze is making it look drool-worthy manifold! The ingredients include whole milk, sugar, instant or dry yeast, eggs, unsalted butter, all-purpose flour, and salt and oil for frying. blessthismess
9. Chocolate Donuts with Coffee Glaze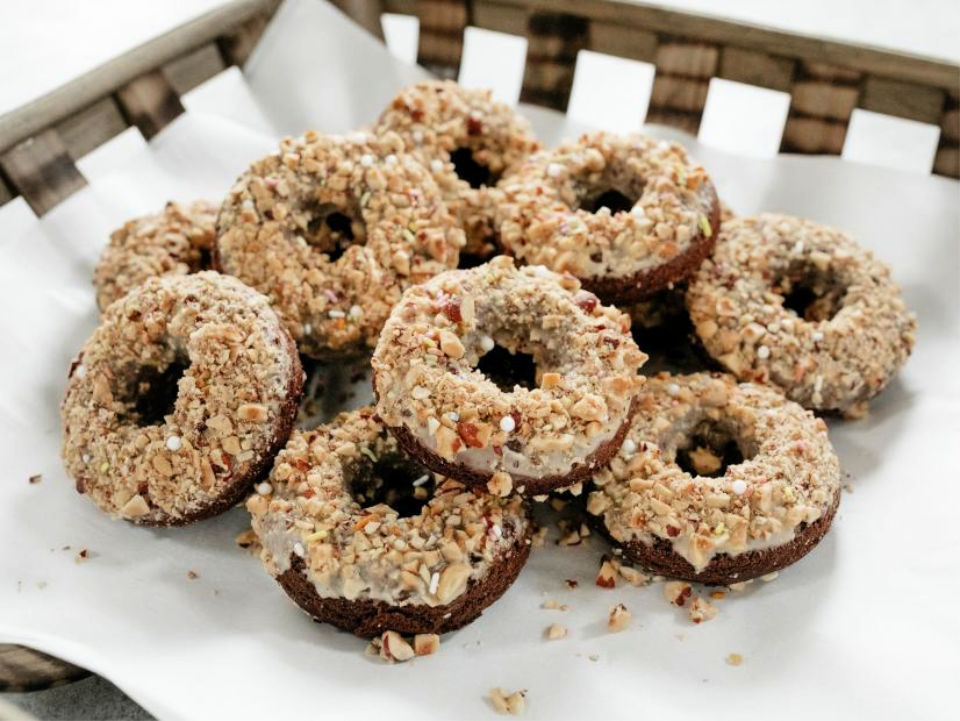 Add some chocolate love to your life! Or bring the most delicious house warming gift. These chocolate donuts are topped with coffee glaze. 7 simple steps and just a few ingredients are all you need to ace at this recipe! Hit the link for the complete recipe! The time required to make these is even less than 3 hours, collectively. foodnetwork
10. Simple Sugar Homemade Donuts
Even if you have never once baked donuts at home! This super simple and easy to make sugar donuts can be your go-to dessert recipe for any dinner! These easy donuts can be made by first thoroughly proofing the dough and then frying them! letthebaking
11. Vegan Donuts Recipe With Chocolate Glaze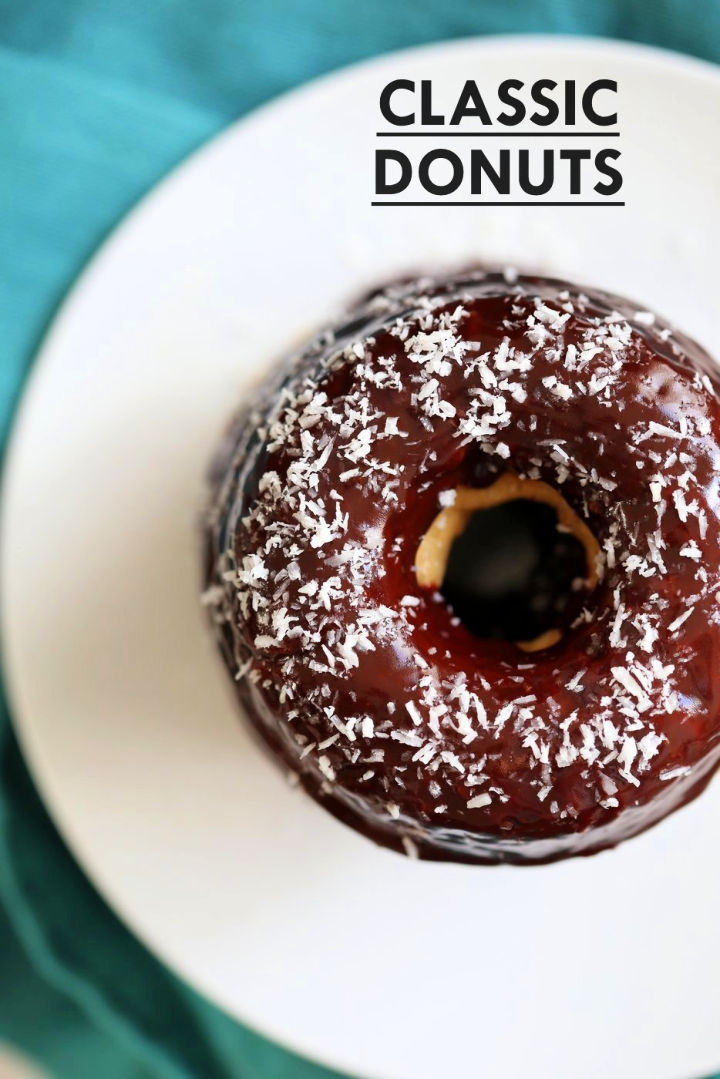 Have you been craving donuts but couldn't because you are a vegan person? Find your very own vegan donuts recipe and make and enjoy as many of these as you want! The ingredients include non-dairy milk, maple syrup, sugar, active yeast, coconut oil, vanilla extract, and nutmeg or cinnamon. veganricha
12. Baked Red Velvet Donut Recipe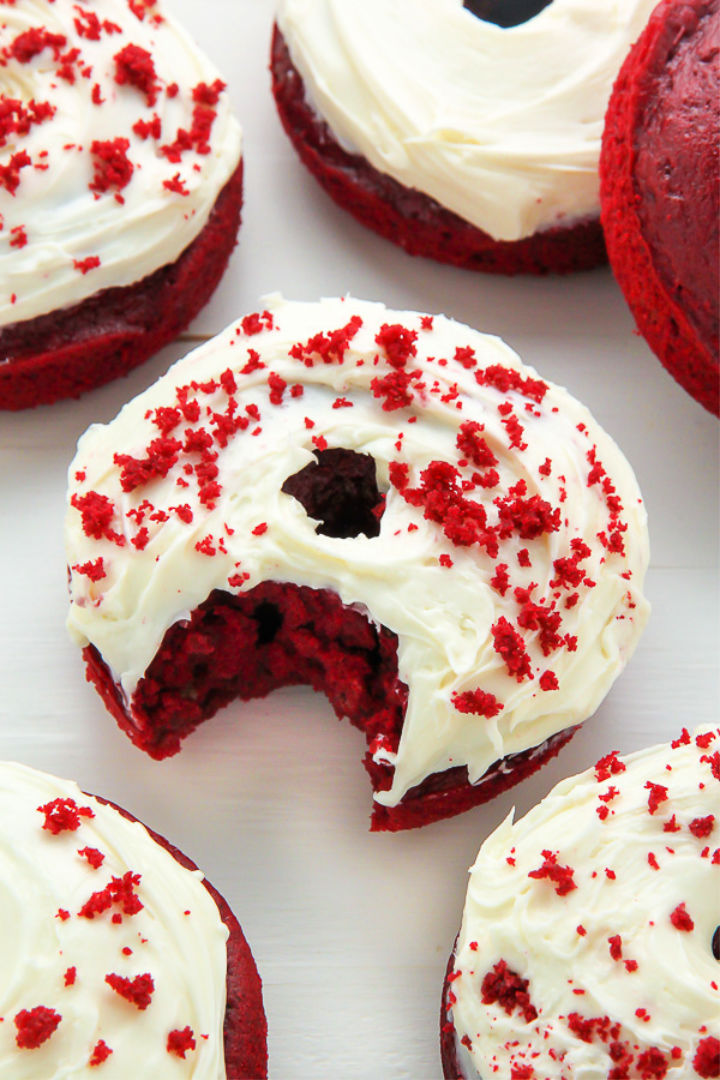 Everybody can drool over a red velvet cake! Imagine making a bunch of red velvet donuts and making everyone go crazy! Top them some cream cheese frosting and make a drool-worthy dessert after dinner. You just need a donut pan to bake these red delights. bakerbynature
13. Coffee Cake Donuts
Take care of your donut cravings with this coffee cake homemade donut recipe! The base is made up of vanilla cake donuts, whereas the topping is the luxury of this recipe! The topping is made up of some massive crumbs, including butter, brown sugar, cinnamon, and all-purpose flour. chef in training
14. Easy Fried Homemade Doughnuts Recipe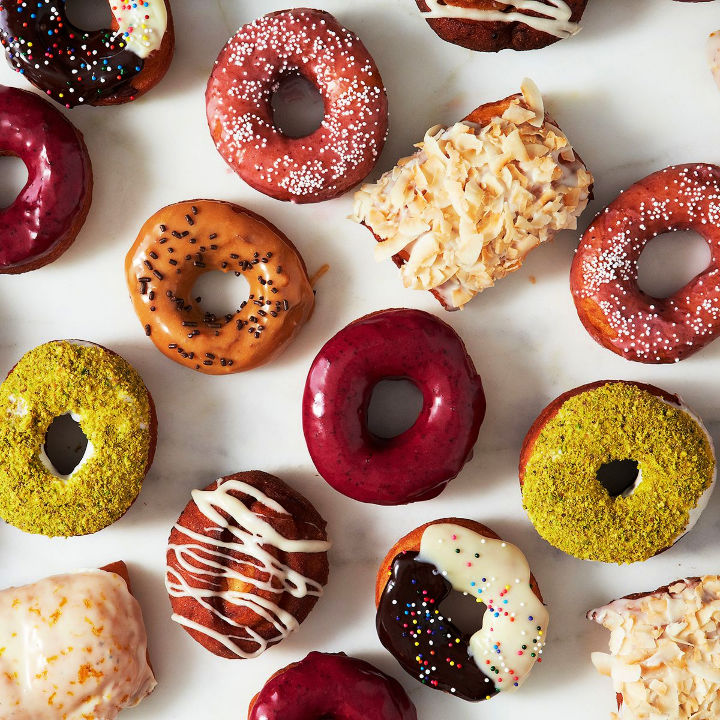 Make a bunch of delicious and mouthwatering homemade donuts in different flavors with enchanting glazing and toppings! If you have been thinking of holding a breakfast or brunch, adding these donuts to the menu can totally make everyone fall in love with your cooking skills! food52
15. Strawberry Glazed Chocolate Vegan Donut Recipe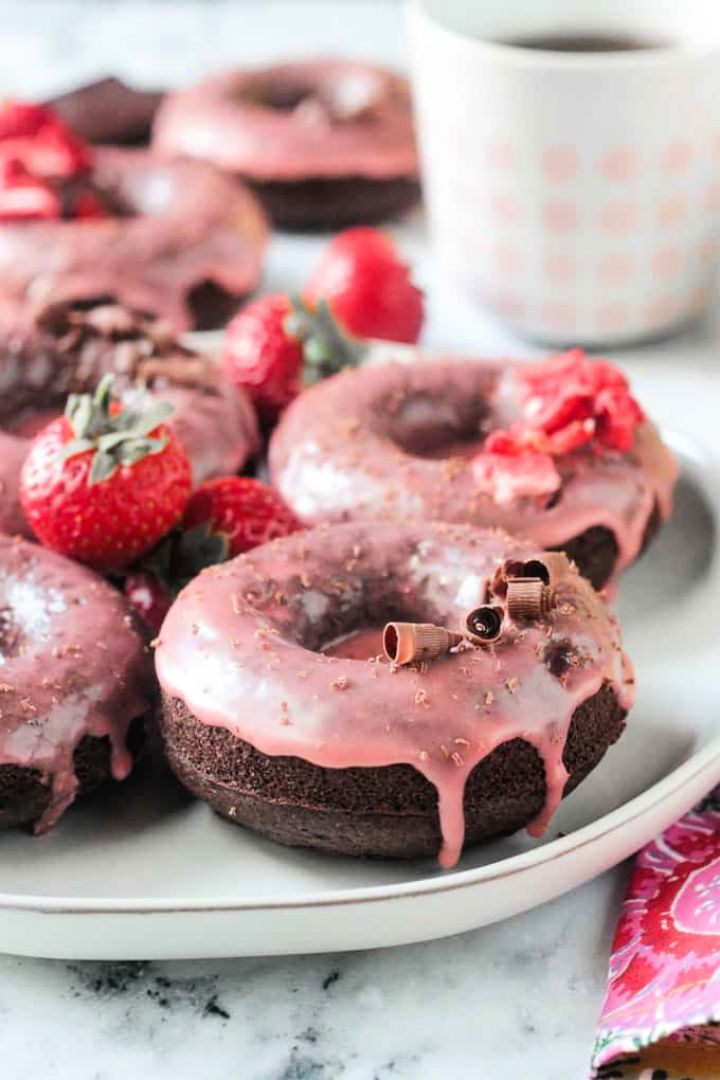 The delicious and refreshing season of strawberries is upon us! For our vegan readers, this chocolate vegan homemade donuts recipe with strawberry glaze on top is going to be super hard to resist! Making the strawberry puree is super easier, you can get all the details in here. veggieinspired
Conclusion:
A collection of homemade donuts recipe in your hands can come in really handy! To make any event, any breakfast, or any birthday party a bit more special. All of these 15 quick and easy recipes for homemade donuts are promised to make donuts as delicious as the store brought ones. Be your own chef, be the talk of the town by outing these scrumptious donuts at your next gathering!
More Quick and Easy Recipes