Do you prefer a nice healthy meal full of vegetables and energy than a night of junk food? If you do, then learn how to make chicken soup with these 15 quick homemade chicken soup recipes that are going to be your personal favorite. This homemade chicken soup roundup has SO many slurpy and mouthwatering recipes that you can get your hands on!
If you love the taste of healthy and tasteful meals, then these chicken soup recipes are going to take a permanent place on your to-do list. A mix of celery, vegetables combined with chicken and broth can be a complete meal in itself. Certainly, the best part is that none of these recipes are too tough to ace! Even if you have never cooked, learning it by trying your hands on these soups can be the best way to start!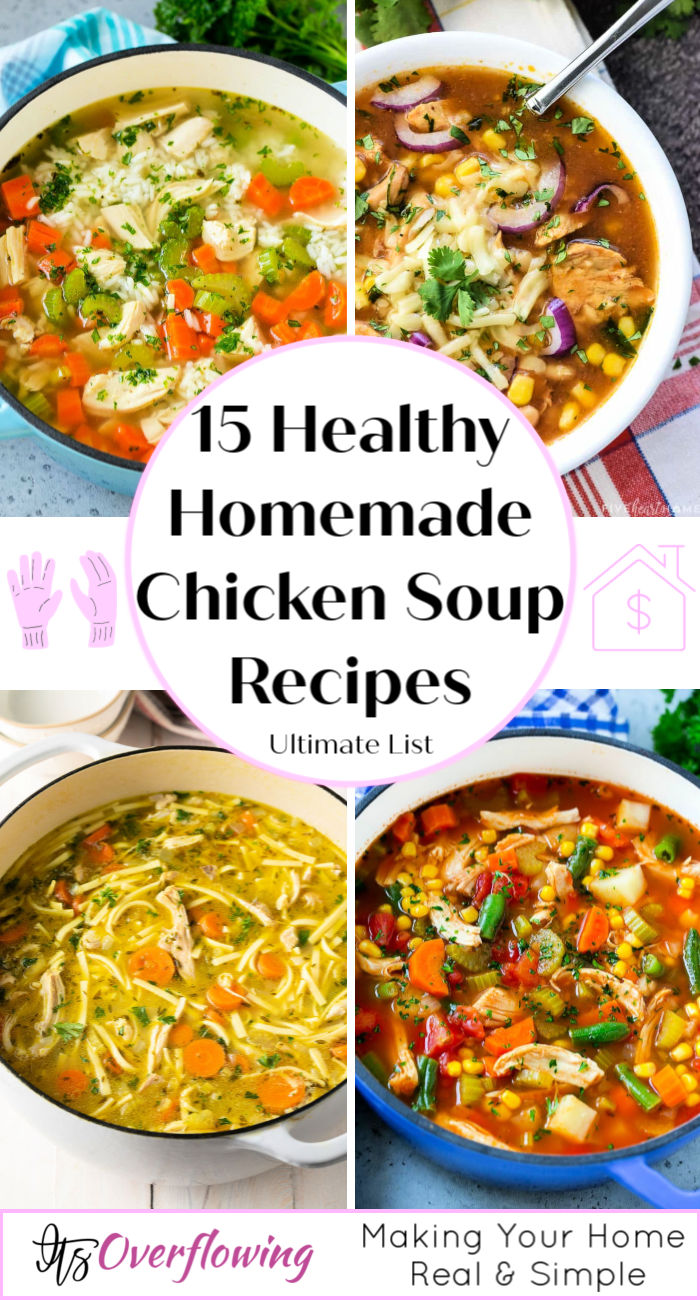 If you are a mother voting for a healthy meal table, or a fitness conscious person who always likes to keep track of carbs intake! These homemade chicken soup recipe roundups can be quite ideal for you to include in your meals. A bowl of soup is an ideal meal to beat a cold or make any dull day better. All you need is your collection and choice of herbs and spices!
Throw in your favorite celery, vegetables, and some noodles or rice to make a creamy, delicious, and healthy soup! Got spicy taste buds. You would love our Mexican, Sicilian and tex-mex spicy chicken soup. From low carb green curry to BBQ chicken soup! There's a homemade chicken soup recipe for everyone below!
1. Lemon Chicken Soup With Orzo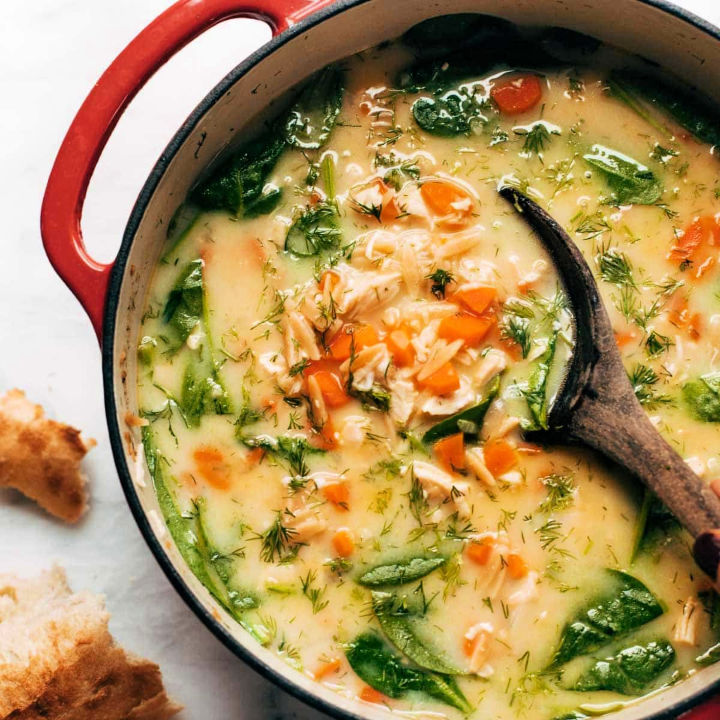 Who doesn't love a reasonably creamy and lemony hint in a bowl of chicken soup? Make it even more delicious, and this can turn out to be your next chicken noodle. It is actually a full-fledge version of a complete meal for you to enjoy! So, just get the full homemade chicken soup recipe from the link below. pinchofyum
2. Chunky Creamy Chicken Soup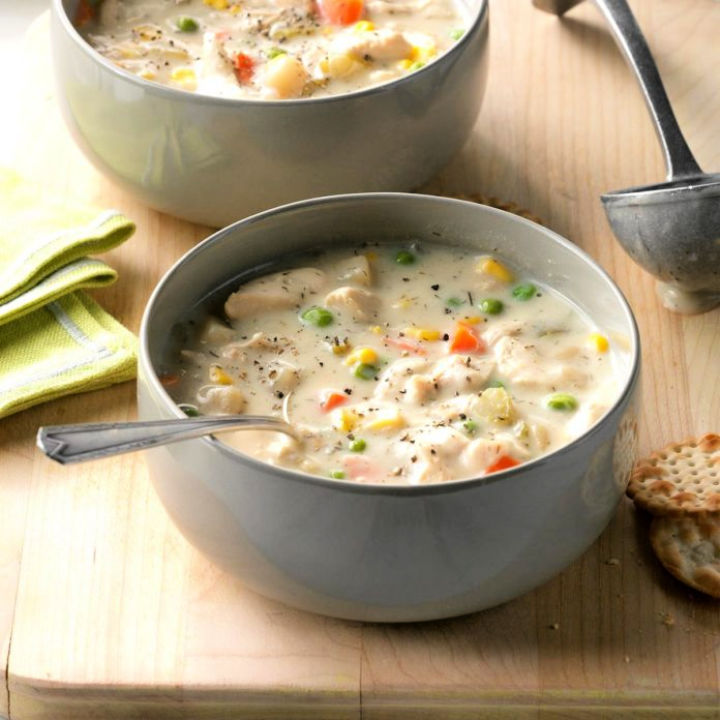 Check out this uber satisfying homemade chicken soup recipe! Something for you to try this spring and have a light meal without feeling too full. The recipe includes boneless chicken, finely chopped onion, carrots, celery ribs, frozen corn, and few more delicious taste add-ons. tasteofhome
3. Homemade Chicken Noodle Soup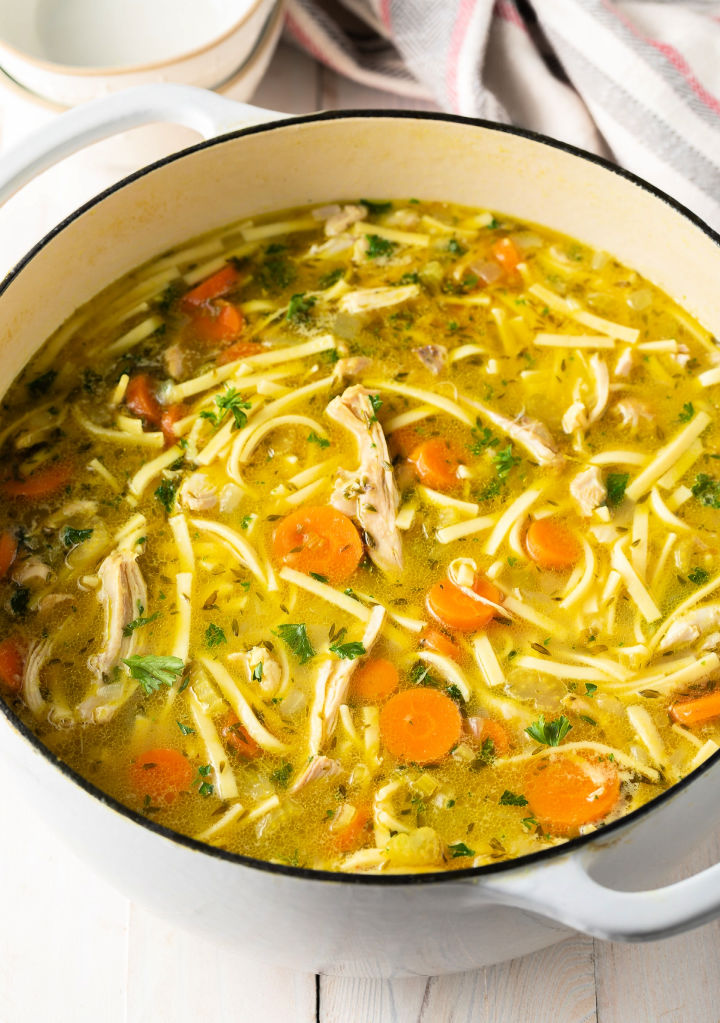 Are you a huge fan of chicken noodle soup? It can actually replace your one-time meal! Plus, it just looks super delicious! With those yummy carrot chunks and chicken strips floating on the top. Head over to the tutorial now for the complete tasteful recipe. aspicyperspect
4. Homemade Chicken Soup Recipe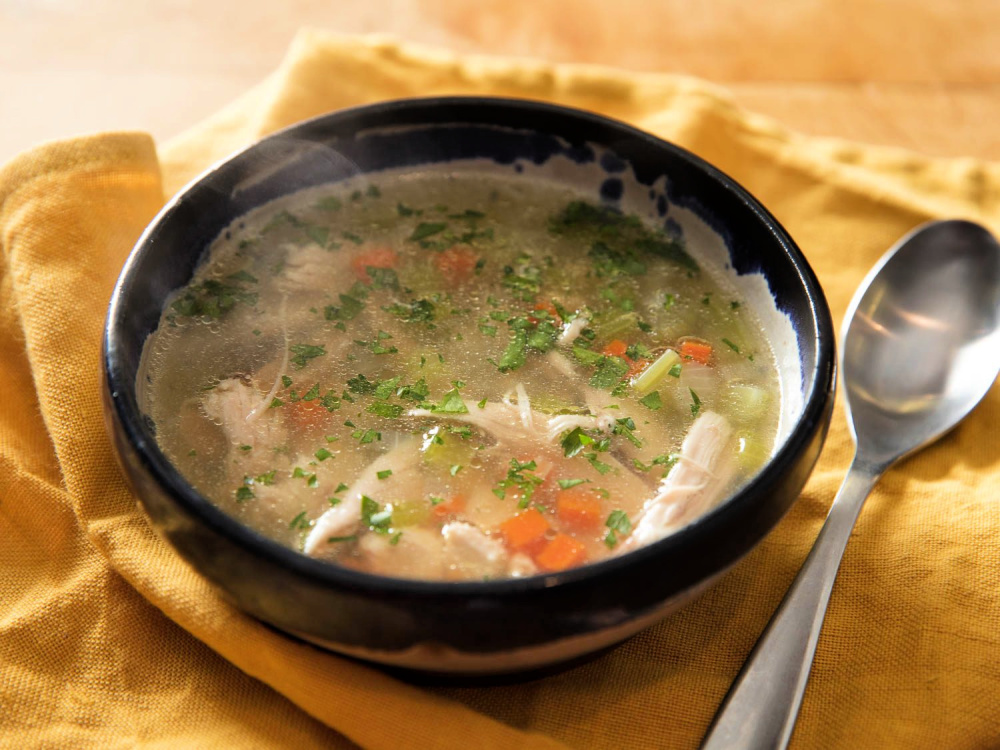 One pro-tip in acing a homemade chicken soup recipe is to be more careful towards the "timings." As in when to add chicken and broth to get the perfect juicy texture! And especially preserving the vegetables taste by adding them at the end. The complete final ready-to-serve look will take hardly 2 hours and 15 minutes. seriouseats
5. Chicken Vegetable Soup Recipe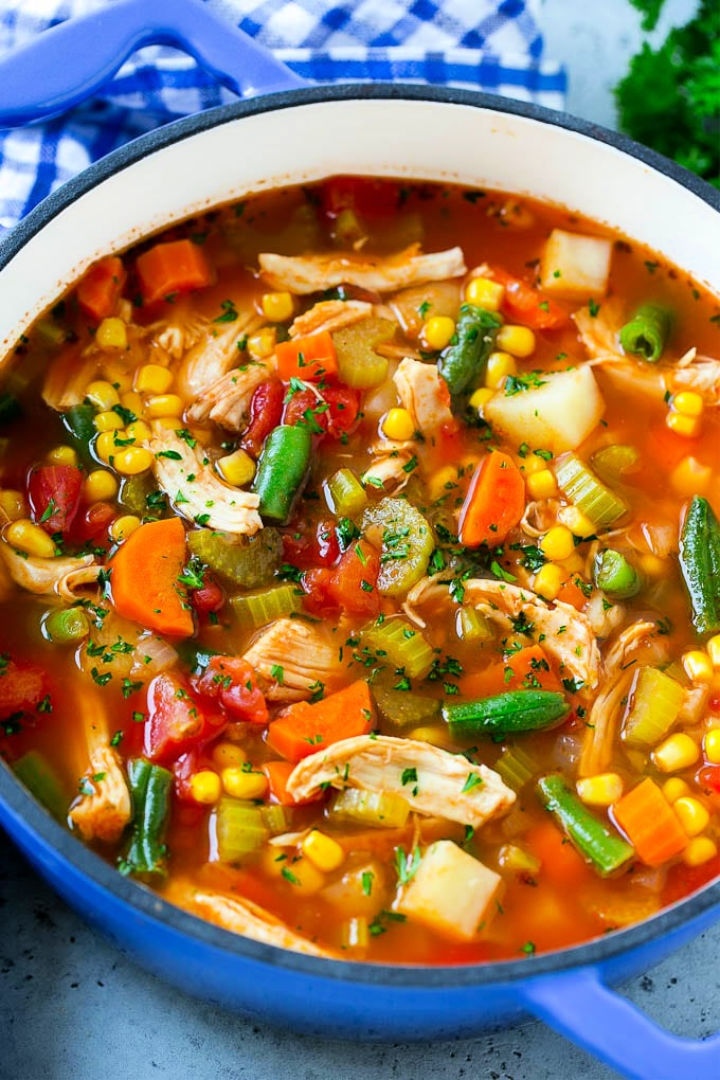 We can't stop ourselves from saying that this looks quite the slurpiest chicken vegetable soup that we have seen in a while! It looks full of taste, healthy vegetables, and juicy texture of the soup itself. Start with the classic base of onions, celery, and carrots. dinneratthezoo
6. Best Chicken Soup Recipe Ever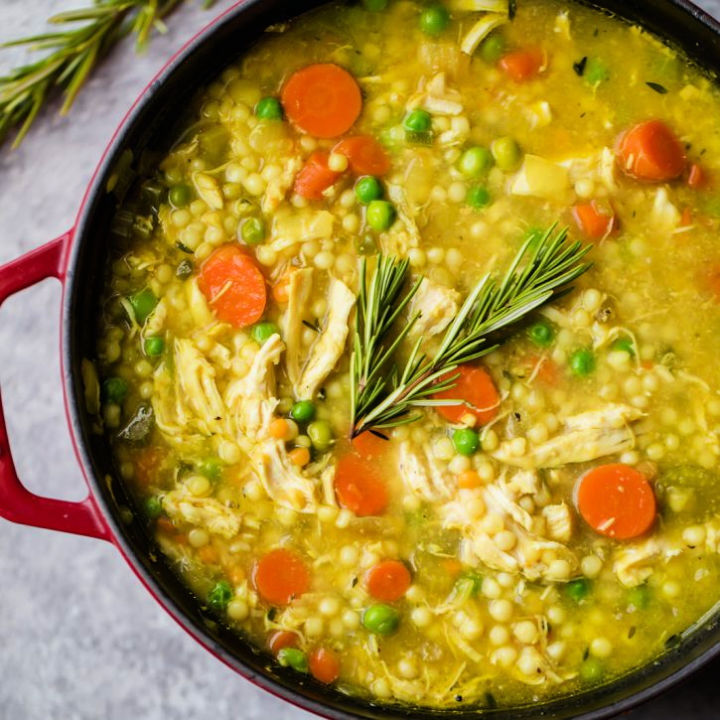 Some days the heavy or complete solid meal is just a Big NO-NO! For one of those days, get your hands on this super delicious homemade chicken soup recipe. It will hardly take 45 minutes to make! The ingredients include ginger, garlic, turmeric, chicken, fresh herbs, and pearl couscous. ambitiouskitc
7. Chicken and Rice Soup
Don't compromise on the impact of a good meal on your mental health! Sautee the onions, celery, and carrots in butter. Put in some herbs, chicken, and vegetables together. Also, include some rice inside and cook it together. dinneratthezoo
8. Classic Chicken Noodle Soup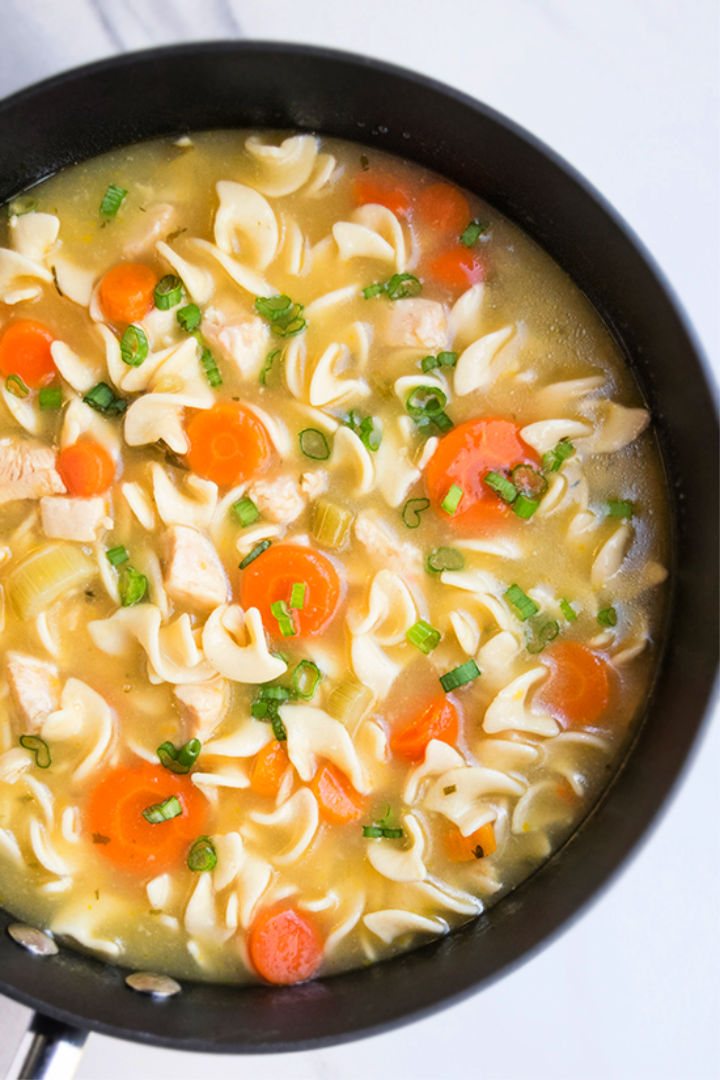 Have a look at this delicious chicken noodle soup! How about acing the next family gathering with super delicious food? The tutorial suggests using egg noodles to have better taste. You can serve it with cornbread, dinner rolls, or plain crackers. thestayathome
9. Grandma's Chicken Soup from Scratch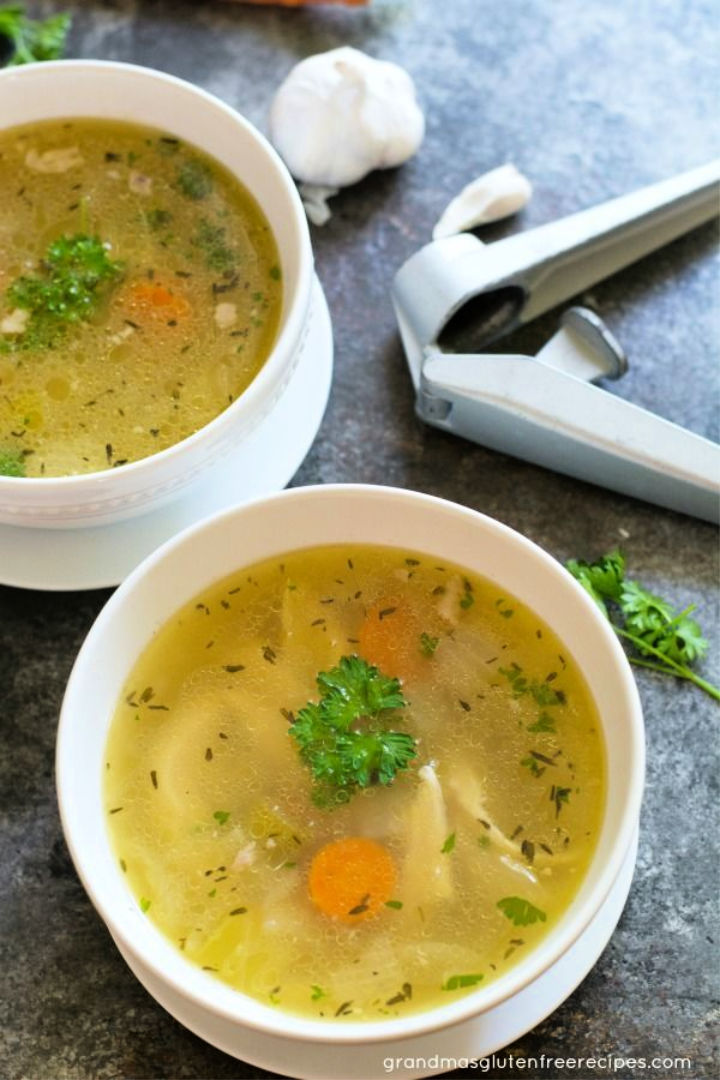 This Grandma's chicken soup is full of flavors and absolute taste! Add up some herbs and spices together to make a mouthwatering menu for the food tonight. You can use some thyme, basil, parsley, garlic, salt, and pepper. fearlessdining
10. Mexican Chicken Soup Recipe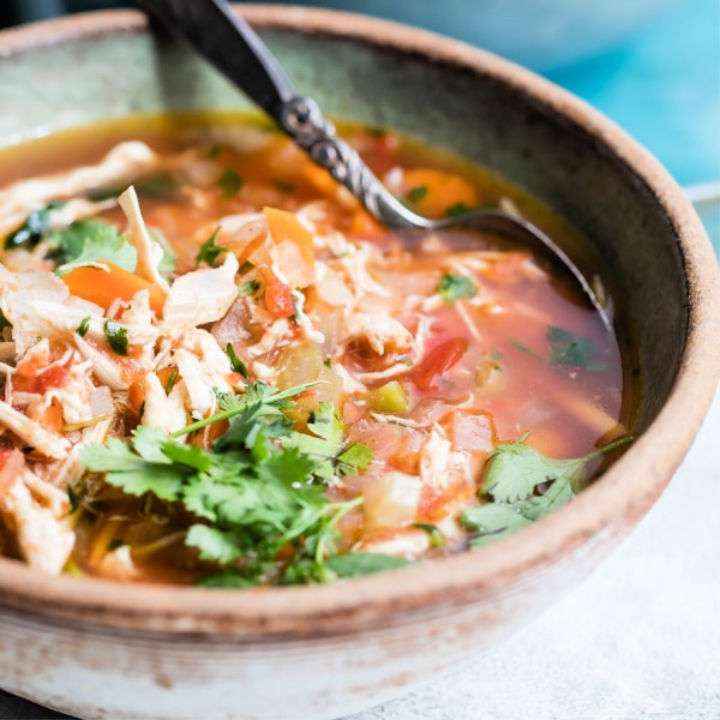 Be it Monday blues or a cold, this Mexican chicken soup can be the best solution to beat that! It can be perfectly whipped up using any leftover Rotisserie chicken. You will need some chicken, onion, celery, carrots, garlic, chicken broth, crushed tomatoes. As well as Jalapeno pepper, ground cumin, ground coriander seed, salt, cracked paper, and olive oil. culinaryhill
11. Crockpot Chipotle Chicken Soup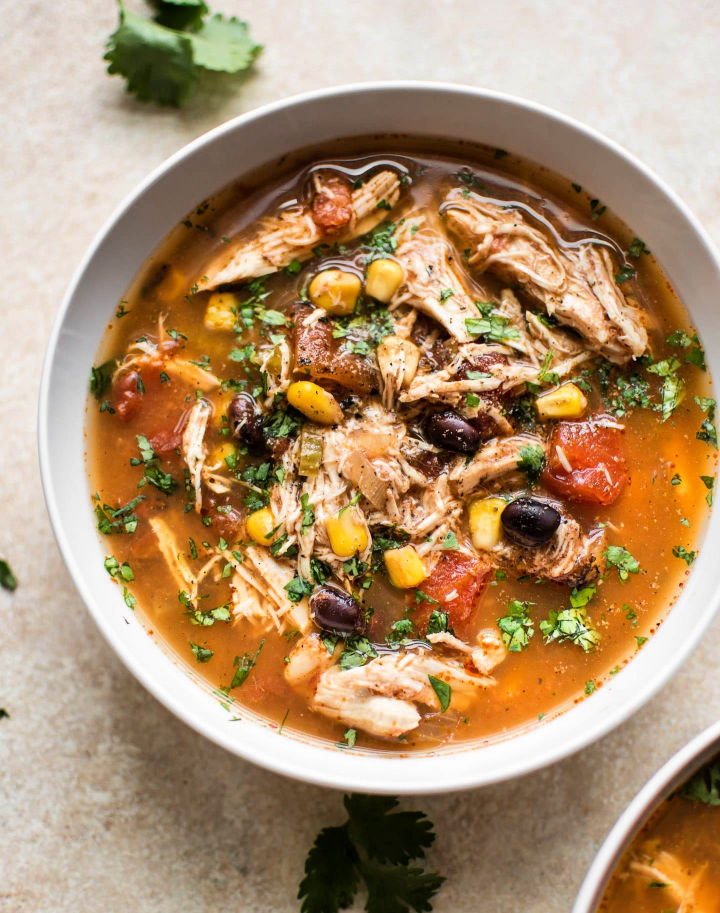 This crockpot chipotle chicken soup is going to be your personal favorite! The whole recipe is not only healthy but also pretty simple to make. The toppings include cilantro, lime juice, sour cream, yogurt, or fresh avocado. saltandlavend
12. Sicilian Chicken Soup Recipe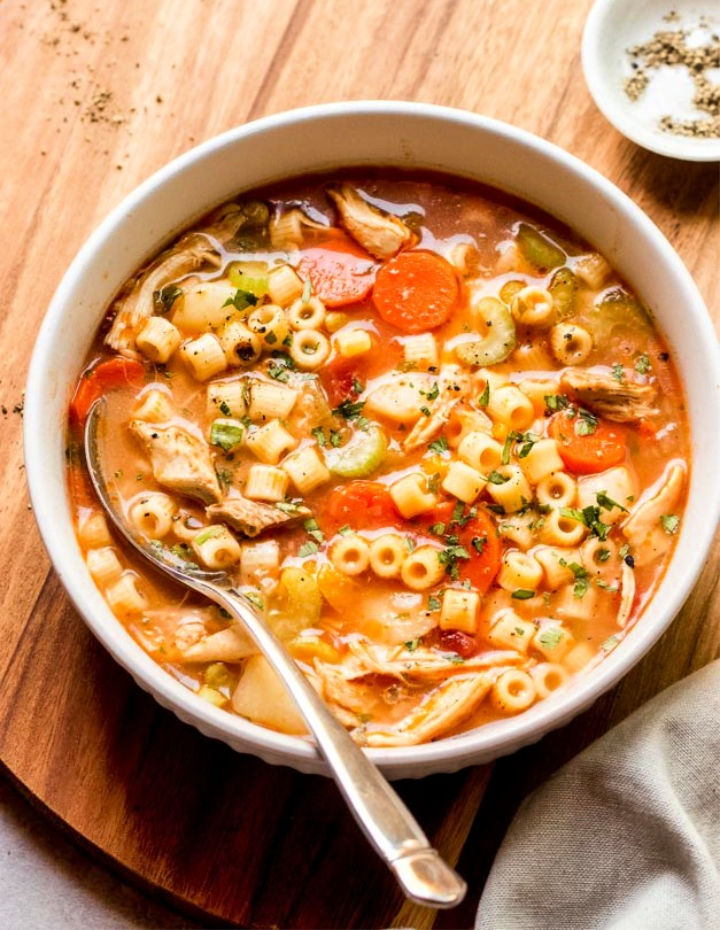 Like your food to be a bit spicier? You are going to love this Sicilian chicken soup recipe. It can be paired with crusty bread or veggie pasta. The best part? Just dump all your ingredients in a pot, put it on the stove, and you can absolutely go doing other things. While your food gets ready! littlebroken
13. Delicious BBQ Chicken Soup
Who doesn't love the sweet, spicy taste of BBQ sauce and BBQ flavor? You will need 2 pounds of boneless chicken, 4 cloves of garlic, garlic powder, onion powder, black pepper, chicken broth. Along with that, you will also need frozen corn, navy beans, and cilantro leaves. fivehearthome
14. Low Carb Green Curry Chicken Noodle Soup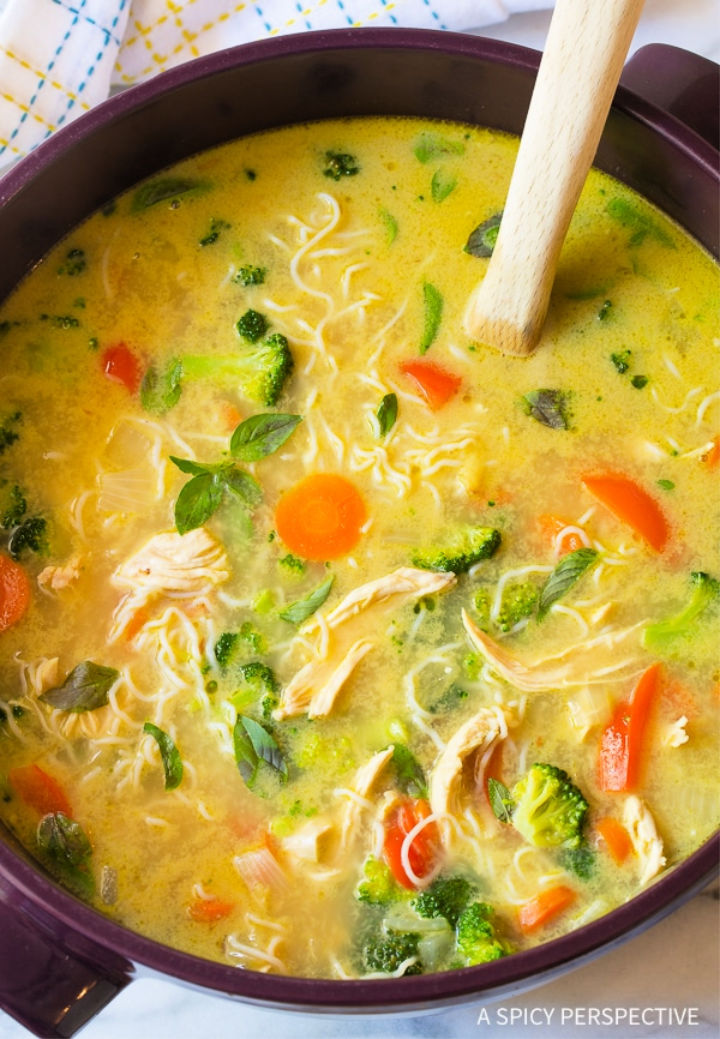 For the health-conscious people with keeping tabs on carbs and fats, this homemade chicken soup recipe can be a lovely meal option. It has the ultra-comfort of veggies, noodles, and shredded chicken. Streaming in creamy curry! aspicyperspecti
15. Tex-mex Inspired Spicy Chicken Soup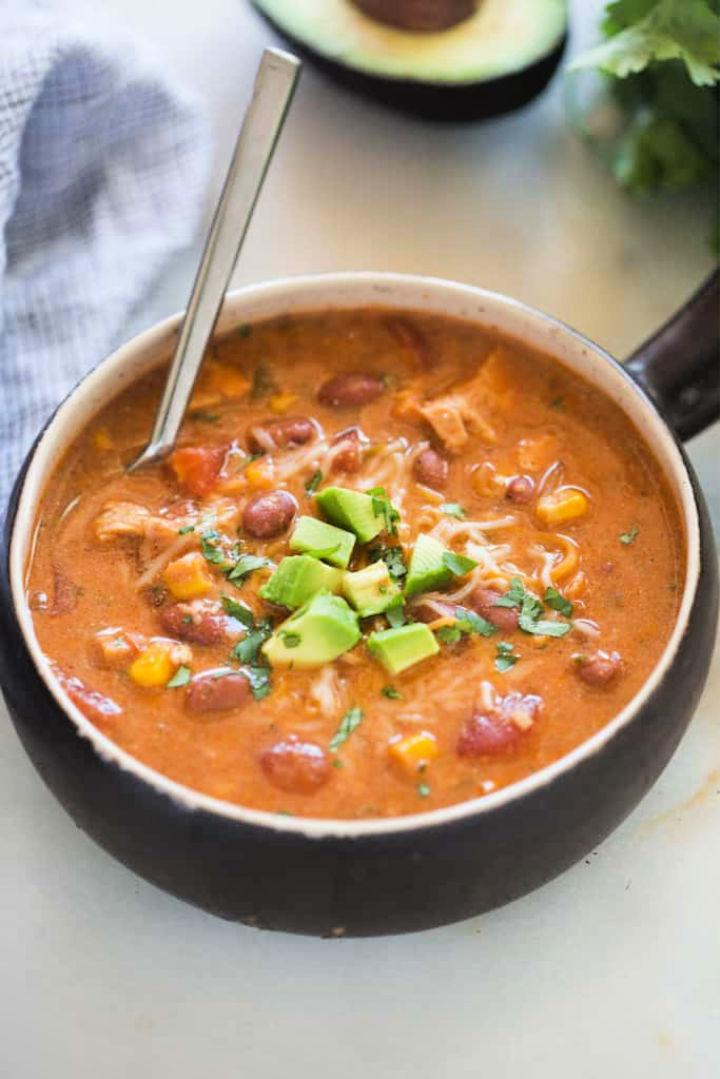 Another delicious homemade chicken soup recipe for our spice loving readers! It looks super yummy made up of a can of chili beans with some added richness of condensed tomato soup. Head over to the tutorial below for more details. tastesbetterf
Conclusion:
With this roundup of homemade chicken soup recipe in your hands, you can never be too late to prepare a complete or flawless meal at the last minute. Be your own fitness inspiration, and introduce some healthy eating in your life. Be the talk of the town with these superb and uber delicious, equal to full meal homemade chicken soup recipes.
Related Easy Recipes: