Ginger root is an herb, and it comes from the same family as that of turmeric and cardamom. Given its lineage, it certainly holds quite a lot of health benefits. This roundup of 15 homemade ginger tea recipes is what you need to boost your metabolism and strengthen your immune system! But how to make ginger tea? Ginger tea is insanely easy to make, and it can be served as both a hot or cold beverage. However, in the cold winter days or for that matter any day, when you have caught a cold! Beat that with a hot cup of ginger tea! Not only this, but the long list of benefits that homemade ginger tea recipe has to offer are also darn impressive!
Is ginger tea good for you? From solving all your digestion issues to soothing your cold and calming your inflammations, homemade ginger tea recipe can prove to be an ideal beverage.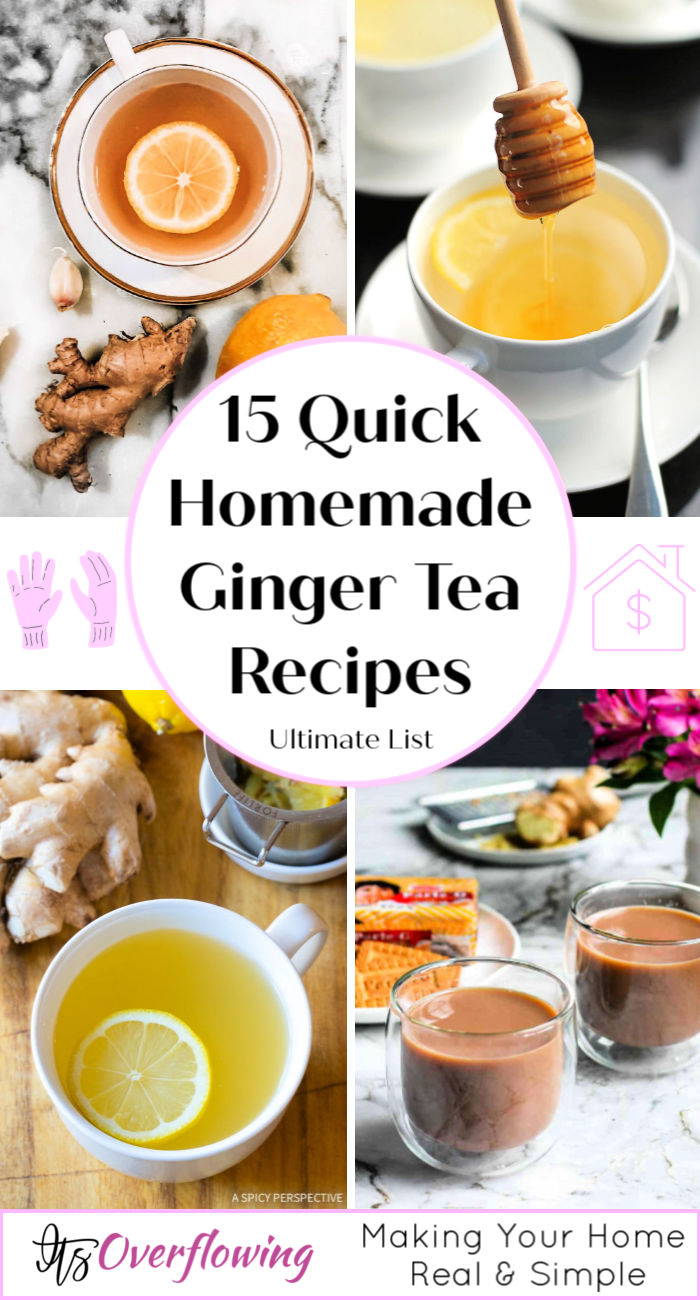 Apart from all these extended ginger tea benefits, homemade ginger tea is straightforward to make! You just need a few slices of ginger root. Use fresh or frozen batch. Add in some water, simmer it for some time. Include some turmeric, lemon slices, and honey for better taste!
We have gathered 15 homemade ginger tea recipes that you can add to your lifestyle and make it more ideal! From treating nausea to using a detox ginger tea, you can find a great many exciting options below. Not just that, by adding the ginger tea intake in your daily lifestyle, you can add a stronger detox into your water count. So, just gather around these few ingredients and get ready to upgrade your lifestyle. Find more about ginger tea benefits for your upset stomach, heartburn, nausea, cough, and morning sickness!
1. Lemon Ginger Detox Tea Recipe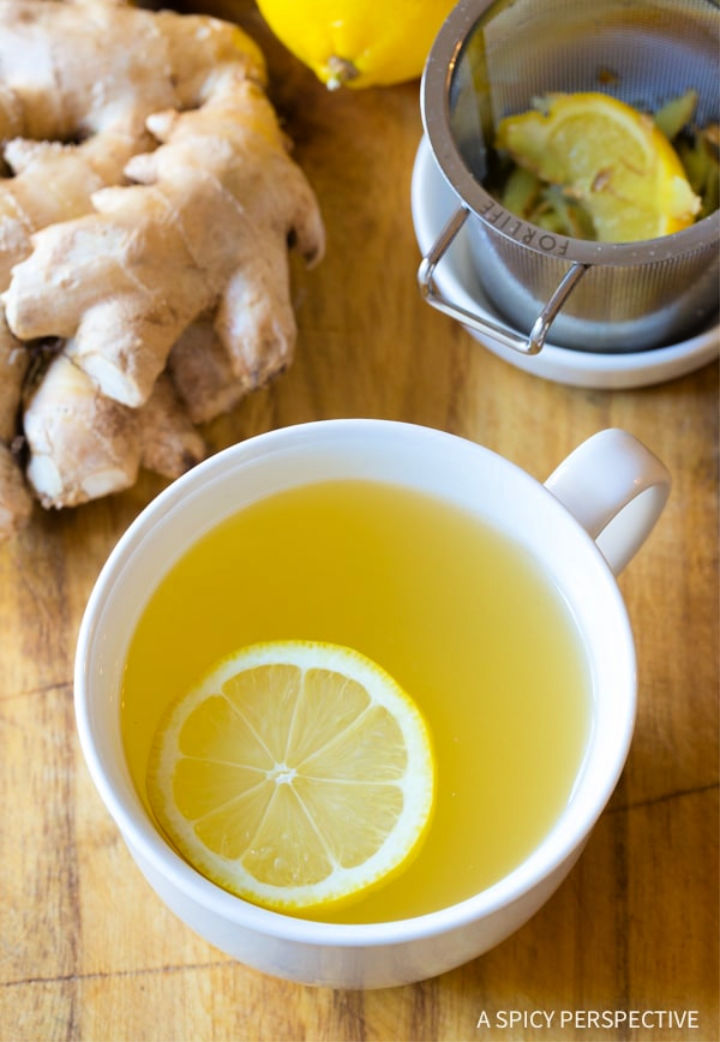 Lemon ginger detox is what you need this season! Keep yourself afloat and fresh by keeping tabs on your metabolism. This lemon ginger detox tea requires only 4 ingredients. Including freshly grated ginger, lemon wedge, one cup of hot water and raw honey! aspicyperspective
2. Ginger Tea from Scratch
Quick and easy ginger tea with lemon and raw honey can be a refreshing hot beverage to boost your metabolism! Your immune system needs all the help it can get to stay on its top game. The star of the recipe is, of course, ginger! ohhowcivilized
3. How to Brew Fresh Ginger Tea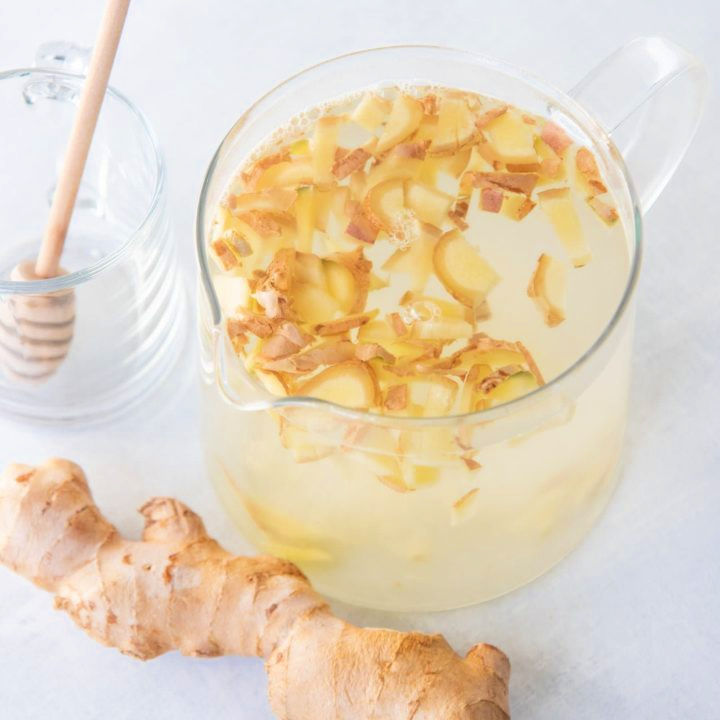 A healthy diet means a healthy lifestyle! Include a pot of ginger tea in your life to introduce the healthy metabolism system! Since ginger is quite a tough root, so leaving it soaked in a pot of water can actually help to extract all the necessary benefits from it into the tea! wholefully
4. Immune Boosting Ginger Tea
Ginger does not only make an excellent savoring tea but is also quite a useful herb! It can help boost your immune system. Acing at a homemade ginger tea is pretty simple! You just need a few supplies, including pieces of ginger, cut into thin rounds, 4 cups of filtered water, and add in some honey or lemon for flavor. theharvestkitc
5. Lemon-ginger Tea – Winter Elixir
While the season changes, the risk of again catching a cold is quite strong! But, with ginger tea, it is super easy to get away with any nasty cold! Just pour yourself some soothing ginger tea paired with lemon slices, and you are all good to go. bourbonandho
6. Easy to Make Lemon Ginger Tea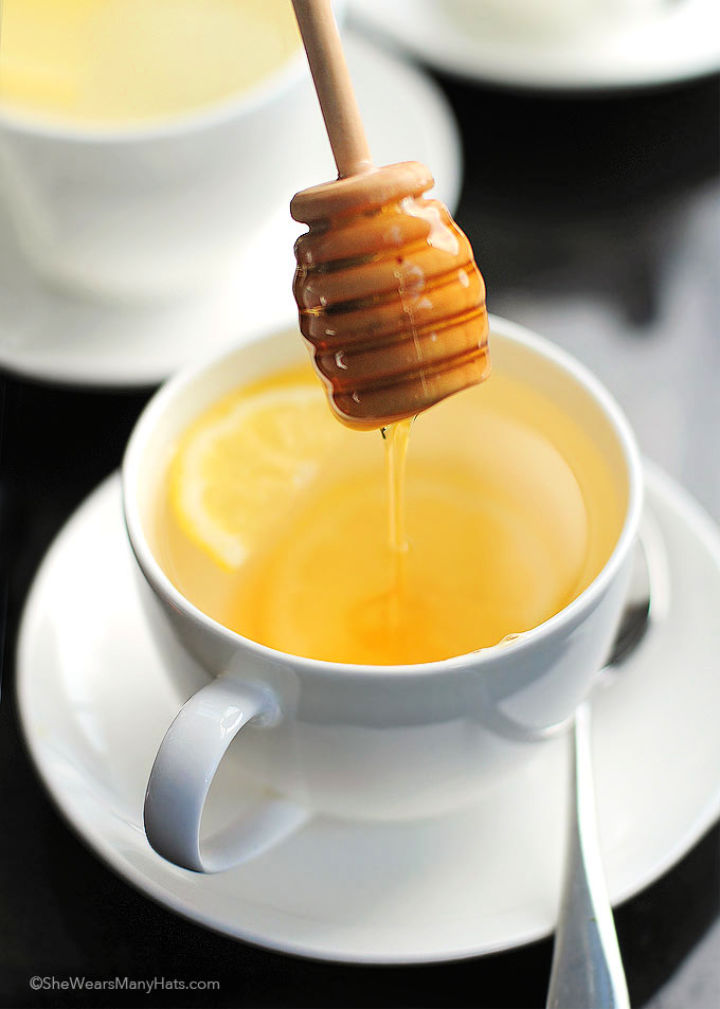 A lemon ginger tea holds countless benefits and can be served as per liking! Either as a hot beverage or with crispy cold ice cubes. Plus, it can be made pretty quickly! All you need is 4 cups of hot boiling water, thinly slices ginger root, and 1 sliced lemon. shewearsmany
7. Fresh Ginger Tea Recipe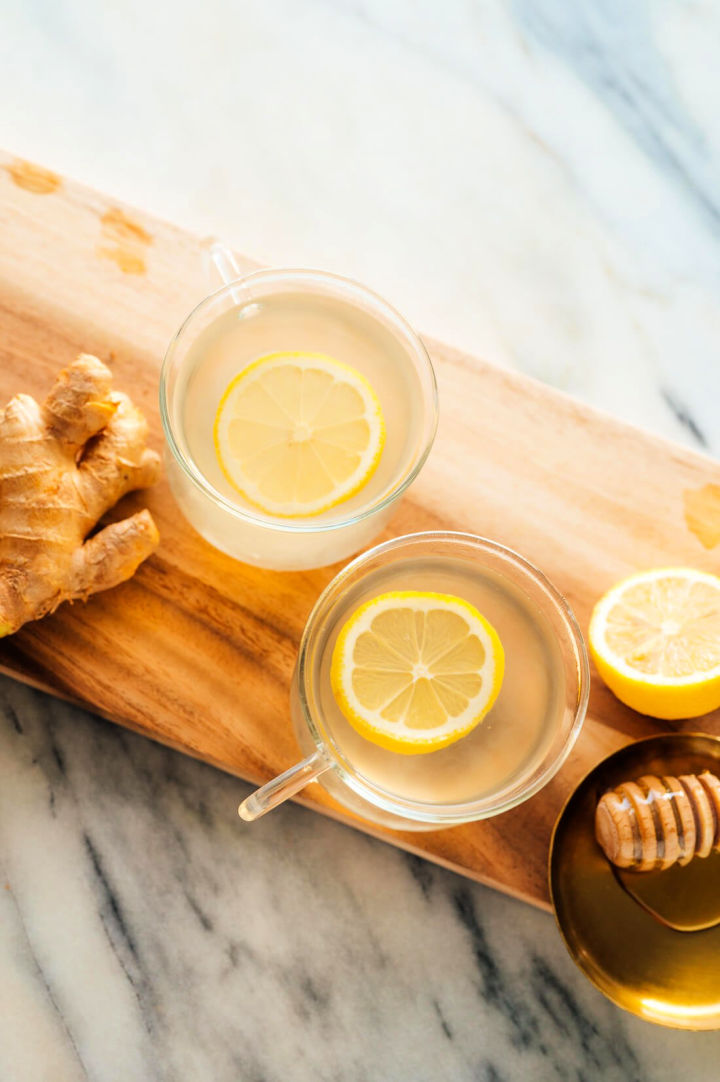 Ginger tea can be your best soothing mugful in cold winter days! However, it can still be quite tasteful and pleasant in other seasons. The best part? Homemade ginger tea is completely free of any caffeine, alcohol, and has no calories! Doesn't this make it the completely ideal beverage? cookieandkate
8. 4 ingredient Ginger Tea
Do you start your mornings with a cup of black tea? How about we interest you into making them even more refreshing by introducing you to this Ginger Chai by Archana from the Ministry of curry! This 4 ingredient ginger tea will hardly take 10 minutes to get ready! ministryofcurry
9. Ginger Tea Recipe for Nausea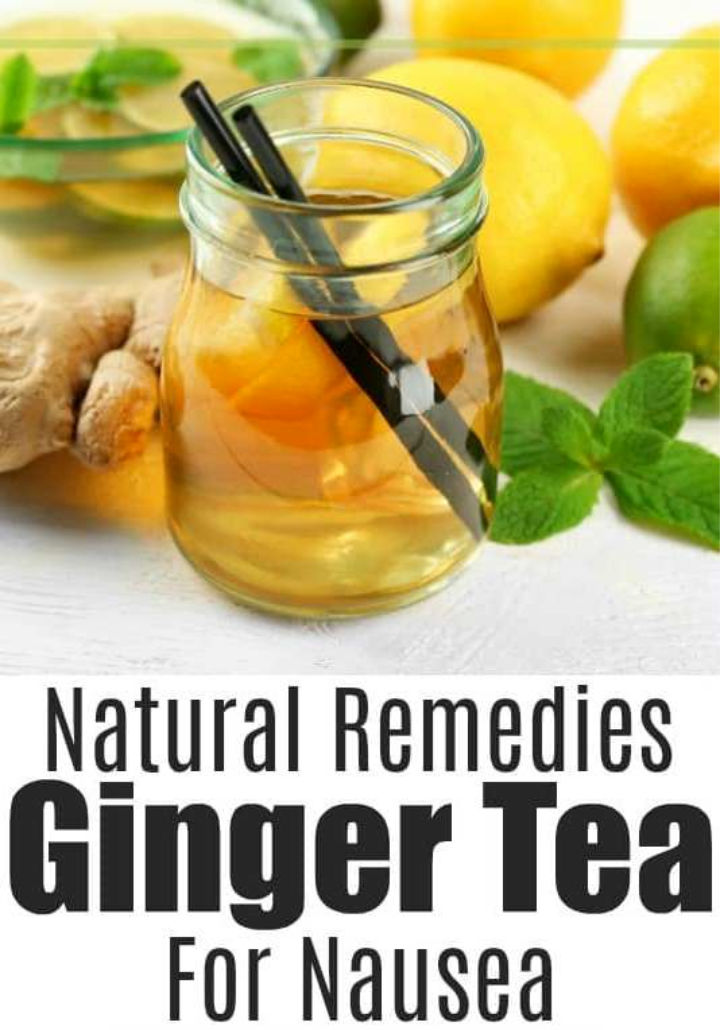 Most of the people have this totally unsettling feeling of fighting with nausea all the time! You can certainly take some medication for that, but why not opt for a much healthier remedy? It is especially ideal for pregnant ladies to fight the morning sickness with a much soothing beverage. musthavemom
10. 25 Minutes Ginger Tea Recipe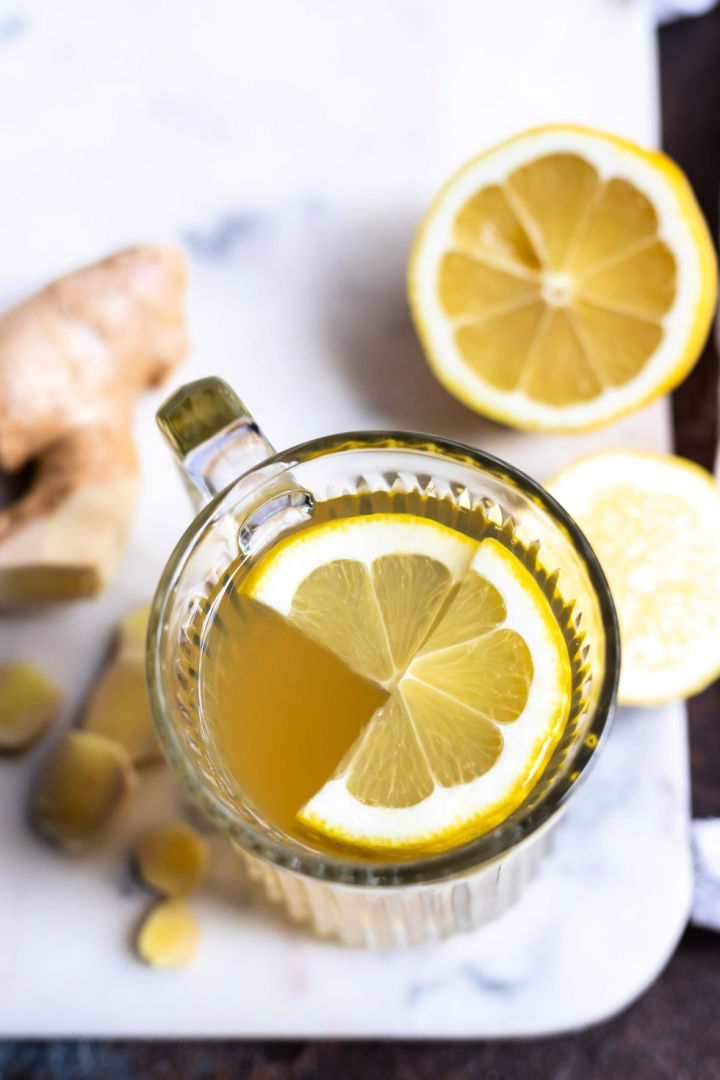 Combine honey, lemon, and ginger together to make an ideal refreshing beverage for every day! You just need one to two inches of ginger, simmer it for 15 to 20 minutes in about 4 cups of water. Add some honey and lemon slice while serving! wonkywonder
11. Flavorful Turmeric Ginger Tea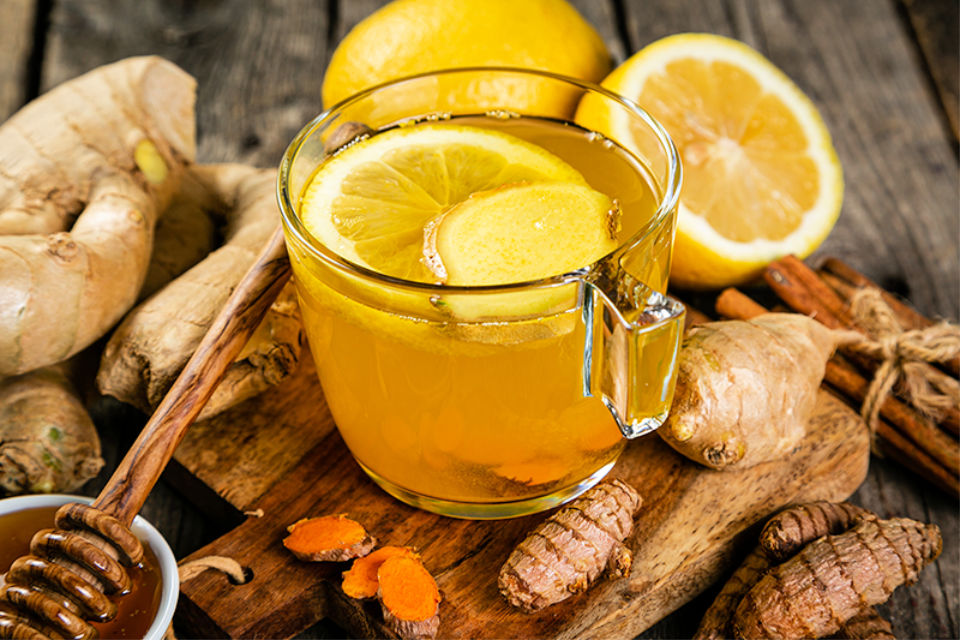 Check out this turmeric ginger tea! Such an ideal combination as both turmeric and ginger hold many healing qualities. You just need a few supplies, including turmeric root, ginger root, slices of lemon. Along with water and honey for taste. selecthealth
12. Spicy Ginger Tea Recipe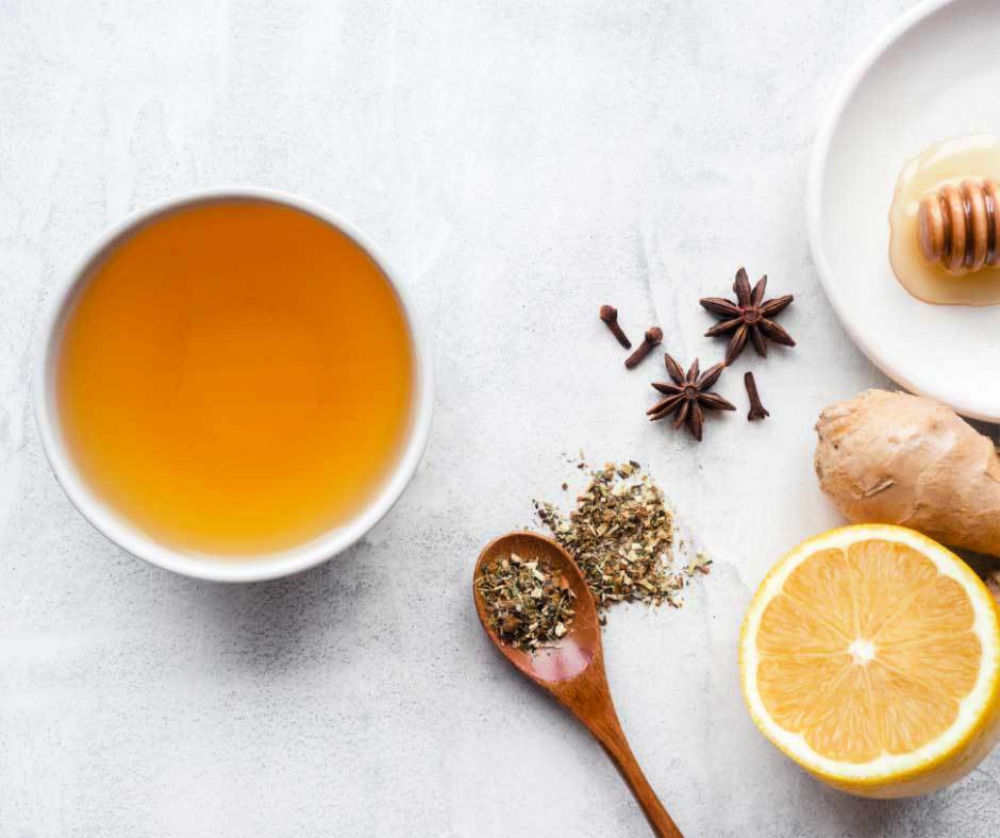 It won't be wrong to claim that homemade ginger tea is your shortcut to feeling better in no time! Whip up this spicy ginger tea using just a few ingredients, including; water, fresh ginger root, star anise, lemon or lime juice, and raw honey! momlifeinpaj
13. How to Make Fresh Lemon Ginger Tea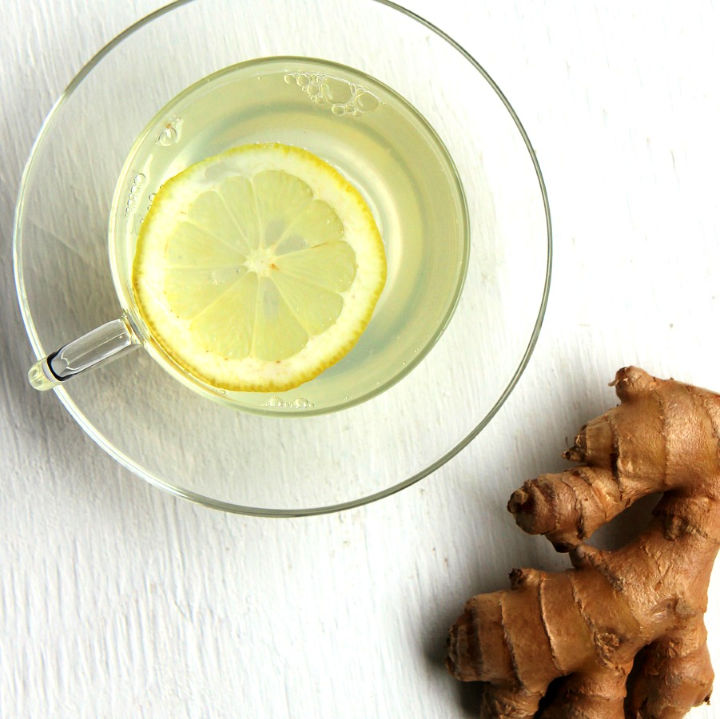 Lately, a lot of people have been facing a huge lot of digestion issues. Slower metabolism rate and, as a result, a weaker immune system can never be good for your health. Take care of that by this homemade ginger tea recipe! All you need is water, lemon, ginger, and honey. gulfcoast wellne
14. Detox Lemon Ginger Green Tea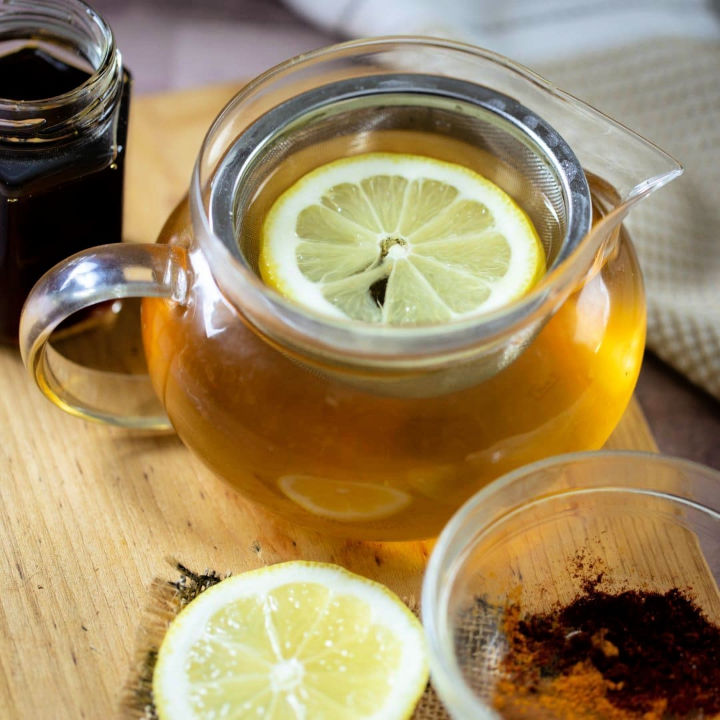 Detox is the key to living a happy life! Because it takes away all the harmful toxins from your body. Have you been thinking to regularly and carefully become a part of detox? Every Day Eileen has got the best detox ginger tea recipe for you to try! everydayeileen
15. DIY Ginger Tea at Home
Given its long-range benefits, sure you can find a ginger tea in all the fancy eateries! But, you can easily make yourself a cup of homemade ginger tea. All you need is water, fresh ginger, turmeric, lemon, apple cider vinegar, and some honey for the taste! lifetolauren
Conclusion:
We are sure just sparing 10 to 15 minutes to brew this ginger tea is a way greater option than to spend many heavy bucks on medications. Nothing improves health, like incorporating a healthy herbal beverage into your daily routine. However, excess of anything hurts, so don't forget to keep tabs on your intake! As to make sure it stays in the healthy limits.
Related Easy Recipes: