Maple syrup is everyone's favorite companion in breakfast! However, a homemade Maple syrup will just change the game! Can you think of those fantastic breakfasts without Maple syrup? Those pancakes, french toasts, and the crisp waffles! Are they really complete without this fantastic syrup? No! The problem is that Maple syrup can we a little expensive and not healthy for you. It does add some extra sweetness to your dishes. However, you can still reduce some calories by making a homemade Maple syrup recipe! It will not only have fewer chemicals and unhealthy products in it but also save you some pennies. Who wouldn't want that?
How to make homemade maple syrup? These 15 Best homemade Maple syrup recipes are sure to add a lot more sweetness to your food without adding on those extra calories! They will taste better, as well, because this will reduce those chemically after tastes you may get in a store brought Maple syrup. This article will cover all types of Maple syrups you would ever need! From Keto to sugar-free Maple syrup, from homemade butter to gluten-free Maple syrup! Read this article to find a way of making homemade Maple syrup in 15 different ways! You can choose the one that works the best for you, depending on your diet.
1. Keto Maple Syrup Recipe
Who doesn't love starting the morning with sweet pancakes and waffles? But, it's all incomplete without maple syrup on the table. If you feel that buying one off the shelf is either too expensive on your pocket! Or bring so much more fat, check out this perfect Keto maple syrup recipe by Daisys Kitchen. daisyskitchen
2. Homemade Butter Maple Syrup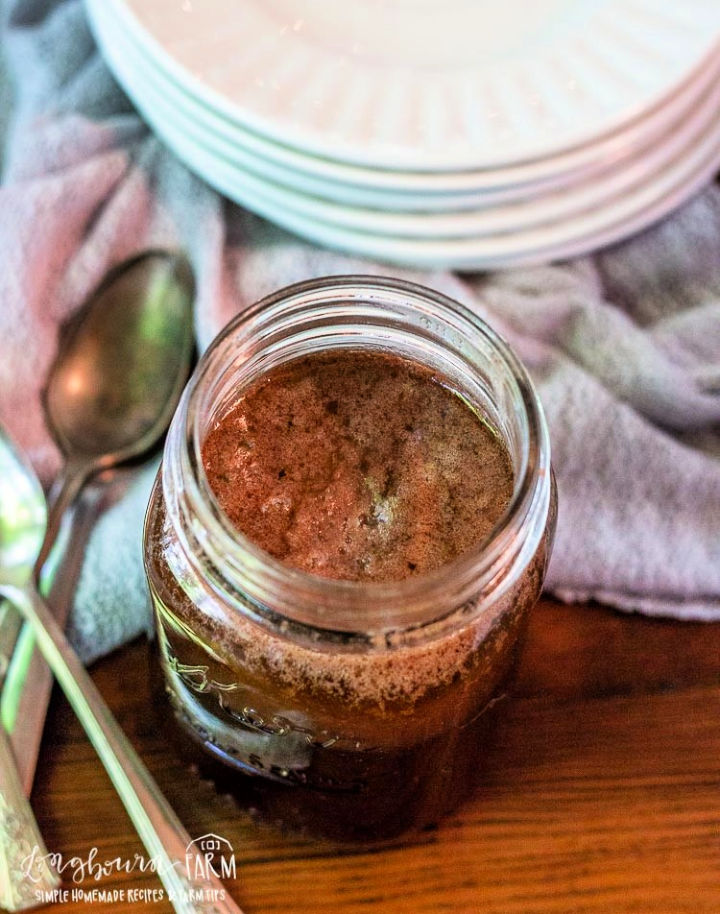 Nothing says healthy food than a homemade addition to your table! For instance, homemade maple syrup is all you need to add to your breakfast table. Get ready to make your pancakes extra special by whipping up this butter maple syrup recipe. longbournfarm
3. Thick and Smooth Homemade Maple Syrup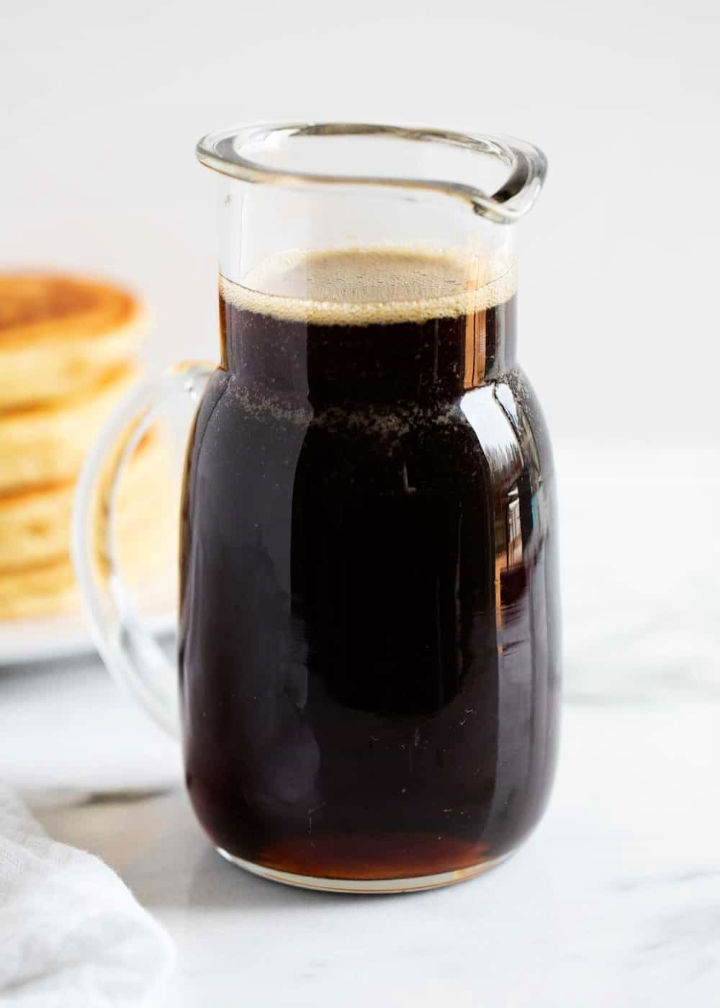 Don't waste any more bucks on the store brought maple syrup when you can make an absolutely thick as well as smooth maple syrup at home! You will be needing sugar, honey, maple extract, vanilla extract, and hot water. iheartnaptime
4. How to Make Maple Syrup
The first thing to start making your own maple syrup starts with tapping the maple trees first! It's really all a matter of timings. Then it's just a detailed another step to ace a perfect homemade maple syrup! Head over to the tutorial below to get the ultimate maple syrup guide! commonsense
5. Sugar-Free Maple Flavored Syrup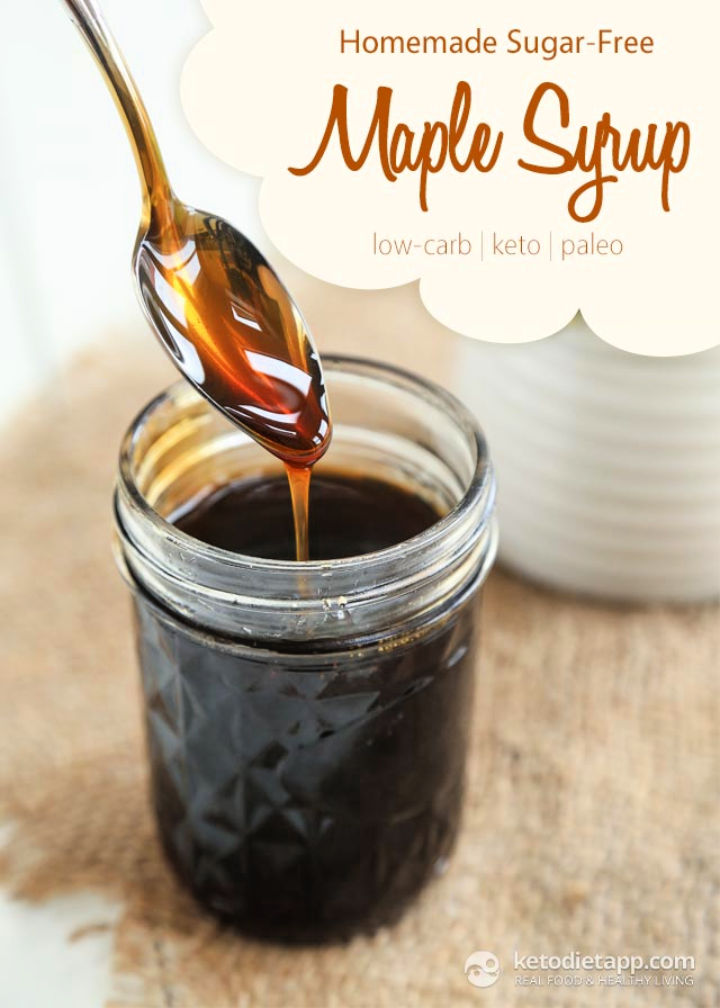 Concerned about your weight? But still, no one can really say NO to a morning with pancakes, right? What if we tell you that you can absolutely enjoy a sugar-free maple syrup along and get the full taste without any diet-cheat-day guilt? You merely need Sukrin fiber syrup gold and sugar-free maple extract. ketodietapp
6. Make Artificial Maple Syrup at Home
Staring your morning with a table full of delightful waffles, pancakes, or French toasts! Homemade maple syrup is all you need to make your mornings a bit more soothing and pleasant. With a few ingredients including granulated sugar, brown sugar, salt, and maple extract. wikihow
7. Homemade Maple Syrup Recipe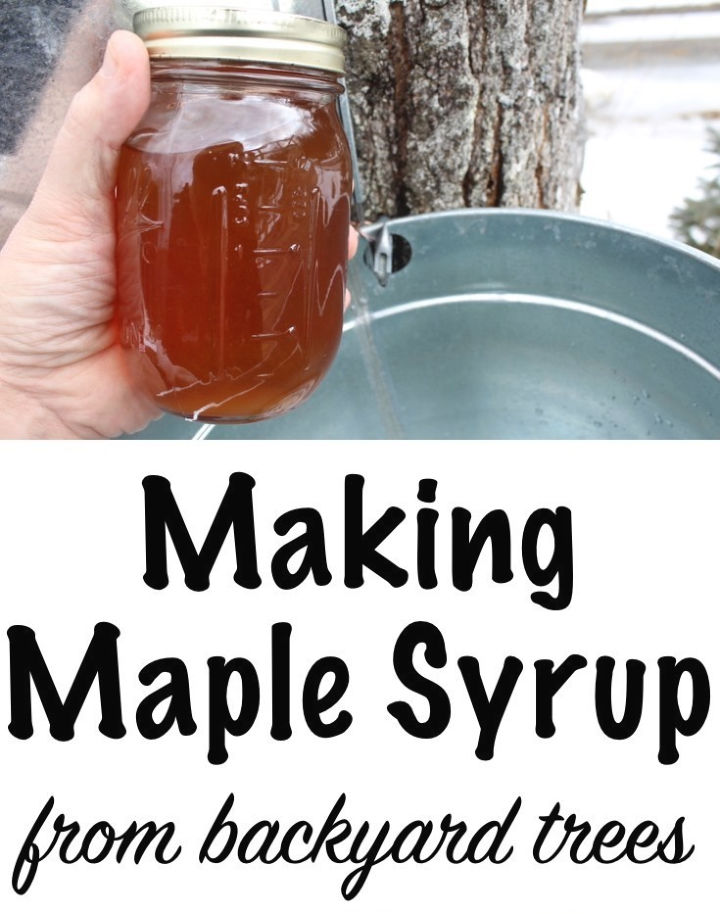 What's better than having your own maple tree to have some fresh extracts during the time? If you happen to be in love with nature and its great gifts, then you will love the collecting saps part in managing your maple trees! Get the complete and detailed guide here. practicalselfre
8. Healthy Sugar Free Maple Syrup
Eat healthy, live healthy, and stay healthy! That should be everyone's life mantra! But who says you have to give up on the best thing about life, i.e., food. This healthy homemade maple syrup is sugar-free but still tastes like the regular maple syrup! Check out how. dessertswithbe
9. How to Make a Maple Syrup
Do you happen to have some giant maple trees growing around your area or in your very huge backyard? If yes, then with The Art of Doing Stuff, you can learn the art of transforming the sap into syrup! The key is in boiling the syrup at 7.1 degrees, which is higher than water. theartofdoing
10. Easy Maple Syrup Recipe
How about we tell you to make your own maple syrup out of your backyard! You can either boil it indoor or outdoor to give it a final look and ready to be served. Get the full guide on collecting the sap, boiling, filtering, and then finally canning and adding flavor to it. ouroneacrefarm
11. Gluten Free Maple Syrup Recipe
Homemade sugar-free maple syrup is your key to a happy life and much happier mornings! Because a good breakfast means a good start to the day. Whip up a low carb syrup for yourself by using just a few supplies. veggiebalance
12. 4 Ingredients Maple Syrup Recipe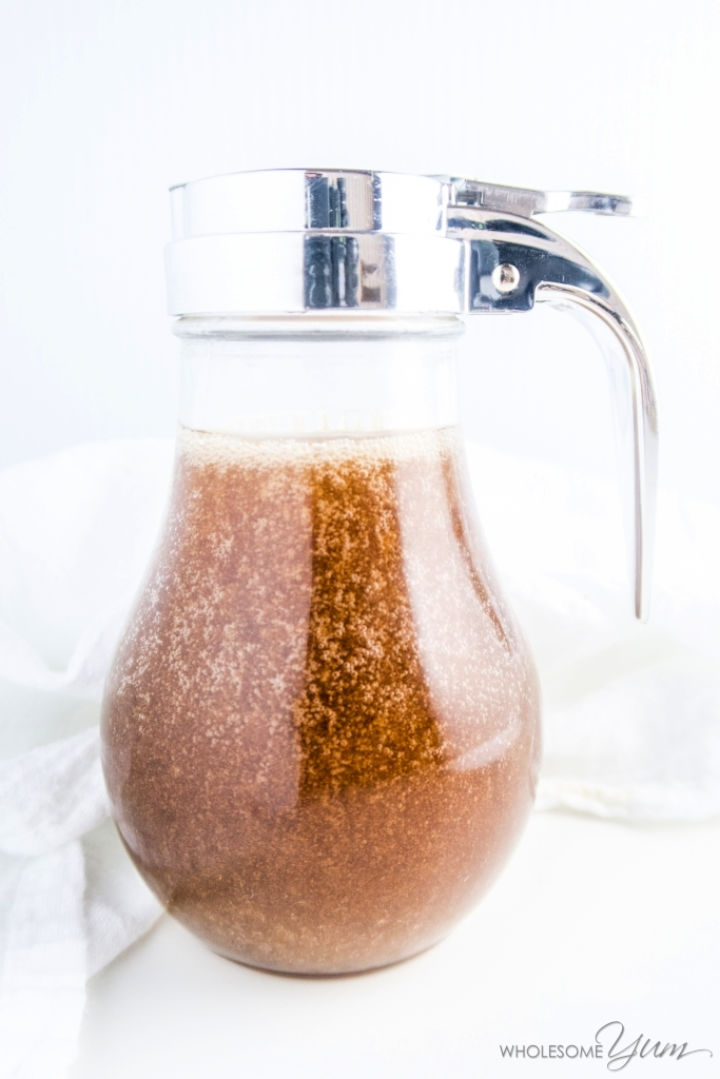 Make yourself a gluten-free homemade maple syrup using just 4 ingredients! How long is it going to take? Just 15 minutes. The simple list of ingredients includes water, maple extract, brown sugar, and sugar. wholesomeyum
13. Fresh Maple Syrup Recipe
Don't spend any more bucks on buying the super expensive maple syrup from the market! Mom Spark has got this super easy homemade maple syrup recipe for you. All you need is a few ingredients, including water, sugar, brown sugar, and maple extract. momspark
14. Maple Syrup Recipe for Breakfast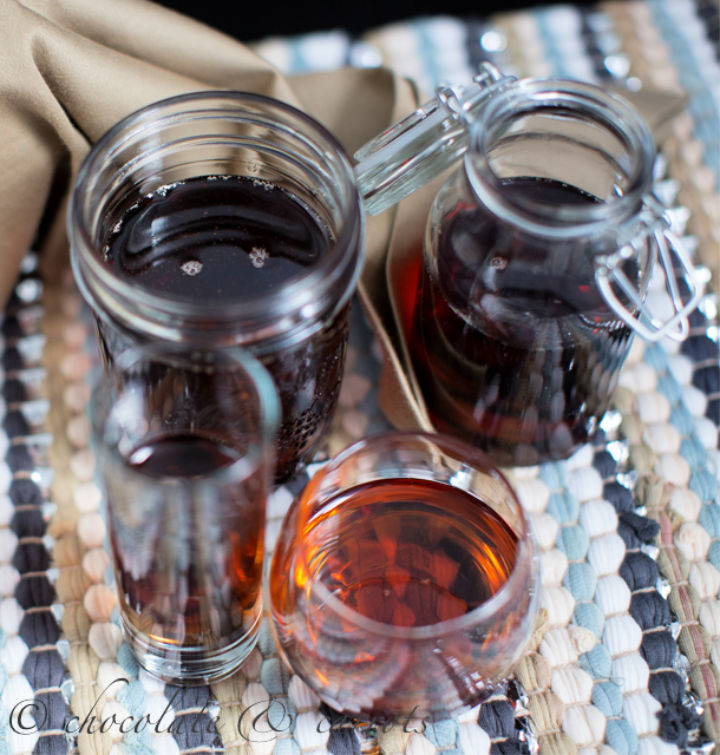 Maple syrup is one of its own kind of universal syrup that can be enjoyed with pretty much anything on your breakfast table! Be it pancakes, waffles, and toasts. This simple little recipe can be whipped up quickly and can bring quite a wholesome flavor to your breakfasts! chocolateandc
15. Making Your Own Maple Syrup
Save some money and go for homemade maple syrup instead! You merely need one cup of water, one cup of white sugar, one cup of brown sugar, and maple extract in about ½ teaspoon quantity. Head to the link below for the step by step guide! passionforsav
Are you ready to add some sweetness to your life? ' I miss the taste of a sweeter life' – Maroon 5! If that's the case with you. You should definitely try these tips and tricks on how to make the best homemade Maple syrup recipe ever! So, what are you waiting for? Go to your kitchen and make a grocery list right away! There is no time to waste. You will wish you started earlier!